They seemed to have one of the strongest relationships in showbiz, so we were shocked last week when Abbey Clancy admitted her ten-year marriage to Peter Crouch had been in real trouble. The 35-year-old model confessed that when she found out she was expecting the couple's fourth child – Jack, who recently turned two – she and the former footballer were in a really bad place and "hated" each other, following the arrival of their third child, Johnny, a year earlier.
"We hated each other at that point, so I don't even know how I got pregnant to be quite honest," she recalled on Rob Beckett and Josh Widdicombe's podcast Lockdown Parenting Hell. "The pregnancy with our three-year-old, Johnny, was hell, I hated him, and he hated me. So, I don't know how it happened."
And while they have managed to get their marriage back on track, with the birth of Jack helping to make it stronger, our insider says it was touch and go for a while – divorce was even mentioned, despite all the loved-up pictures on social media and gushing praise of each other in interviews.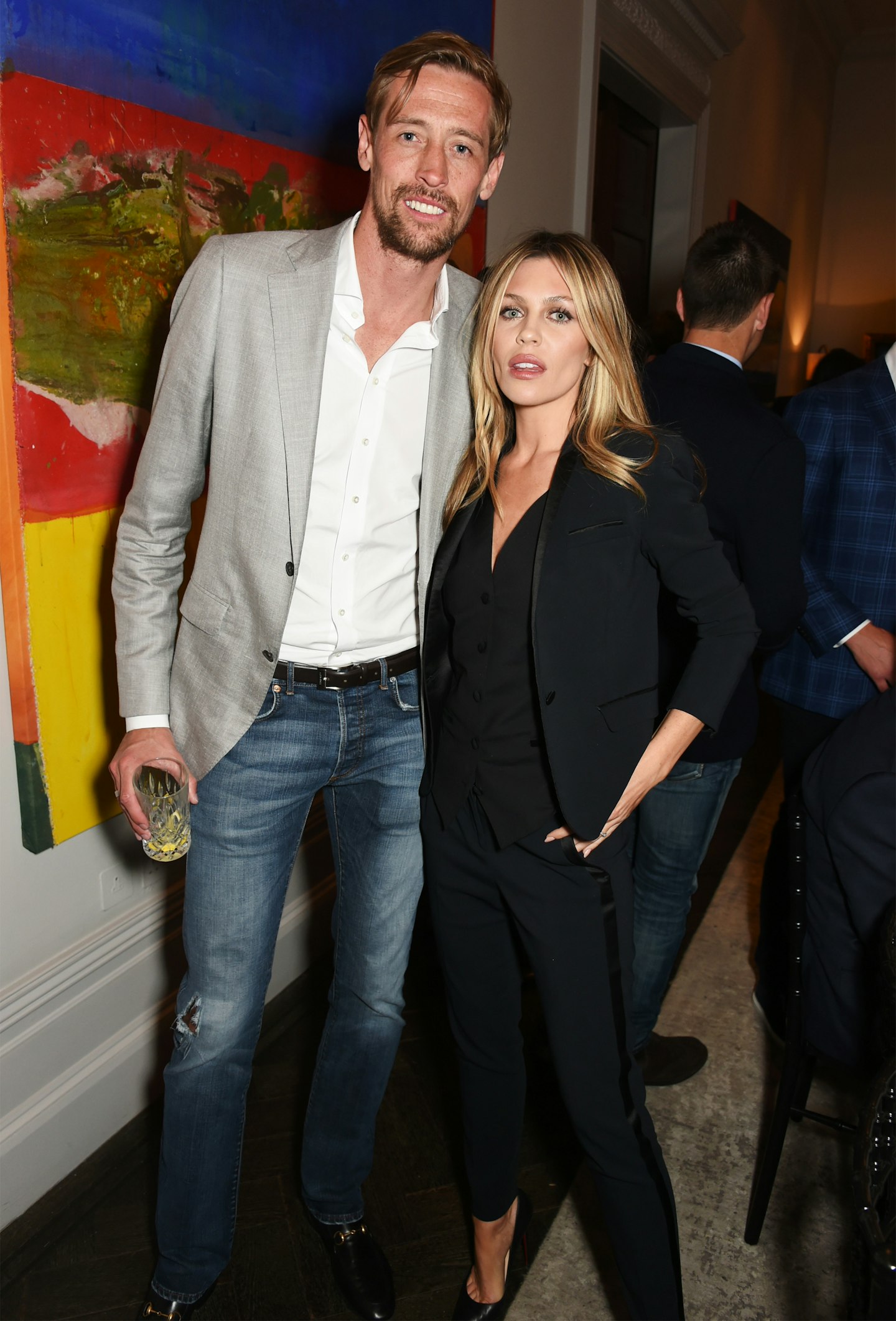 Abbey – who is also mum to Sophia, ten, and six-year-old Liberty – confessed that she was done after three children, and 40-year-old Peter was not impressed when she called to tell him she was expecting again, saying, "If you're going to say what I think you're going to say, don't say it." However, when he eventually came home that night, he said he'd had "time to think" and it was all going to be "OK".
But it hasn't been easy for them. "It's no secret that, within their immediate circle – before Jack came along – everyone thought they were going to split," an insider tells heat. "Abbey had hinted that she had spoken about divorce and was ready to walk out. They had become distant with each other and were leading completely separate lives. A marriage like theirs takes a lot of work and they both felt like they weren't putting the effort in, and their relationship was no longer their priority. Abbey herself admitted she struggled during her pregnancies, and having small children and busy careers can take its toll."
Abbey and Peter have been through a lot since they first got together in 2006. She was part of the group of WAGs who descended on Baden Baden in Germany for that year's World Cup, before she was sent home after it was revealed she had taken drugs. Abbey – who then spelled her name Abi – claimed she and Peter were still together, but he released a statement saying, "Whilst I do not ordinarily comment upon matters relating to my private life, I have read with dismay various recent articles and reports about my 'relationship' with Abi Clancy. In light of this, I wish to make the situation absolutely clear: Abi and I were in the very early stages of a relationship, which, for a number of reasons, I decided a few weeks ago to end, and I accordingly informed Abi of my decision."
However, they soon got back together. But, in the summer of 2010, it was alleged Peter had cheated on her with a sex worker while on a stag do. Although Abbey was devastated, she soon found out she was pregnant with Sophia, and they were able to move on, getting married in 2011. She later spoke about the allegations, saying, "It was horrendous. For any woman who is pregnant or had a baby, it's tough."
CHECK OUT the UK WAGs of the 2006 World Cup - where are they now?
The UK Wags - where are they now? - slider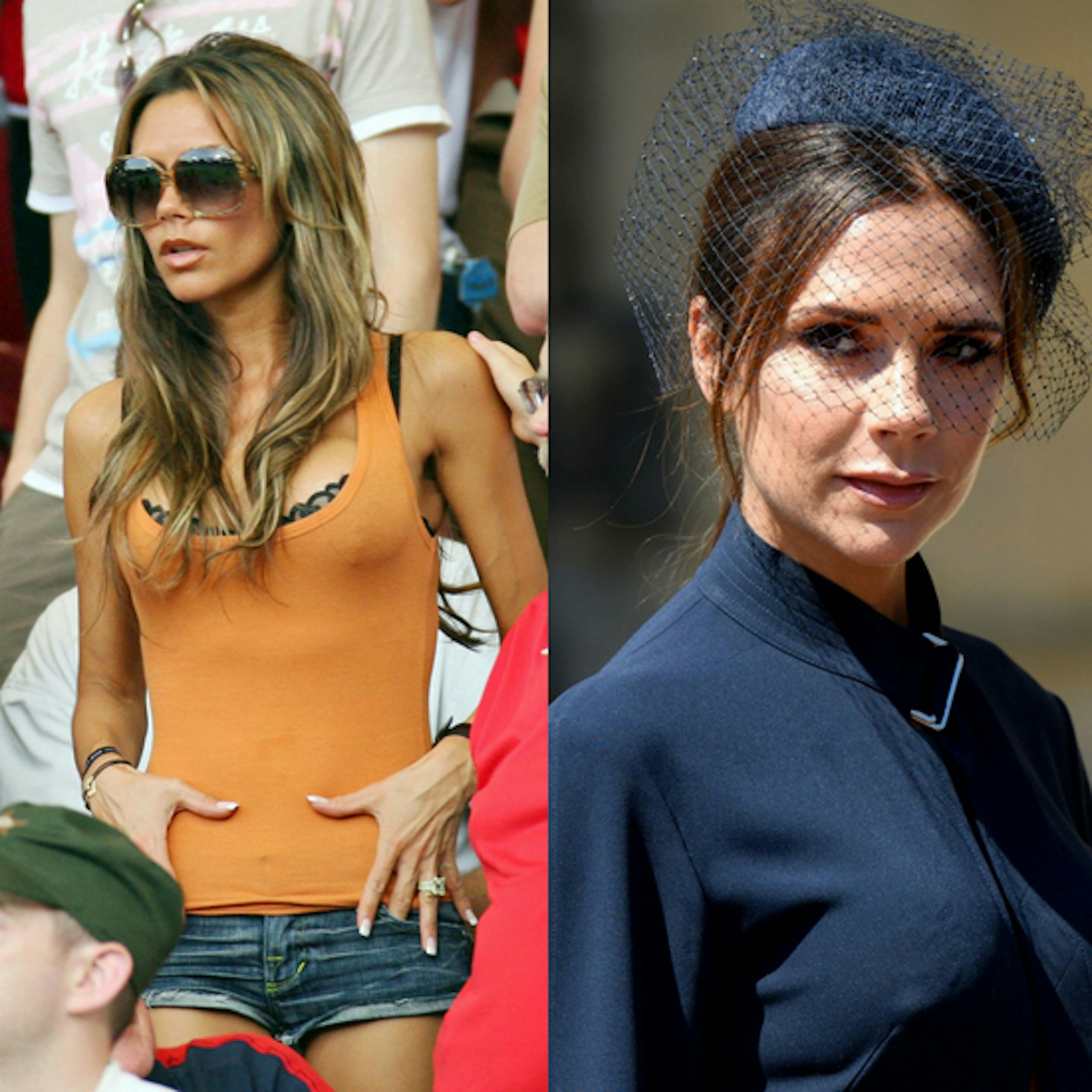 1 of 9
CREDIT: Shutterstock
Victoria Beckham
One half of the indestructible Beckham brand, Victoria was the original Queen WAG in 2006. At the time Victoria had been married to David for seven years and had just given birth to her third boy, Cruz. She had also just launched her denim line, dvb Style and walked the catwalk for Roberto Cavalli. Over a decade later, she is a fully fledged and well respected fashion designer, with a fourth addition to her brood – the adorable Harper.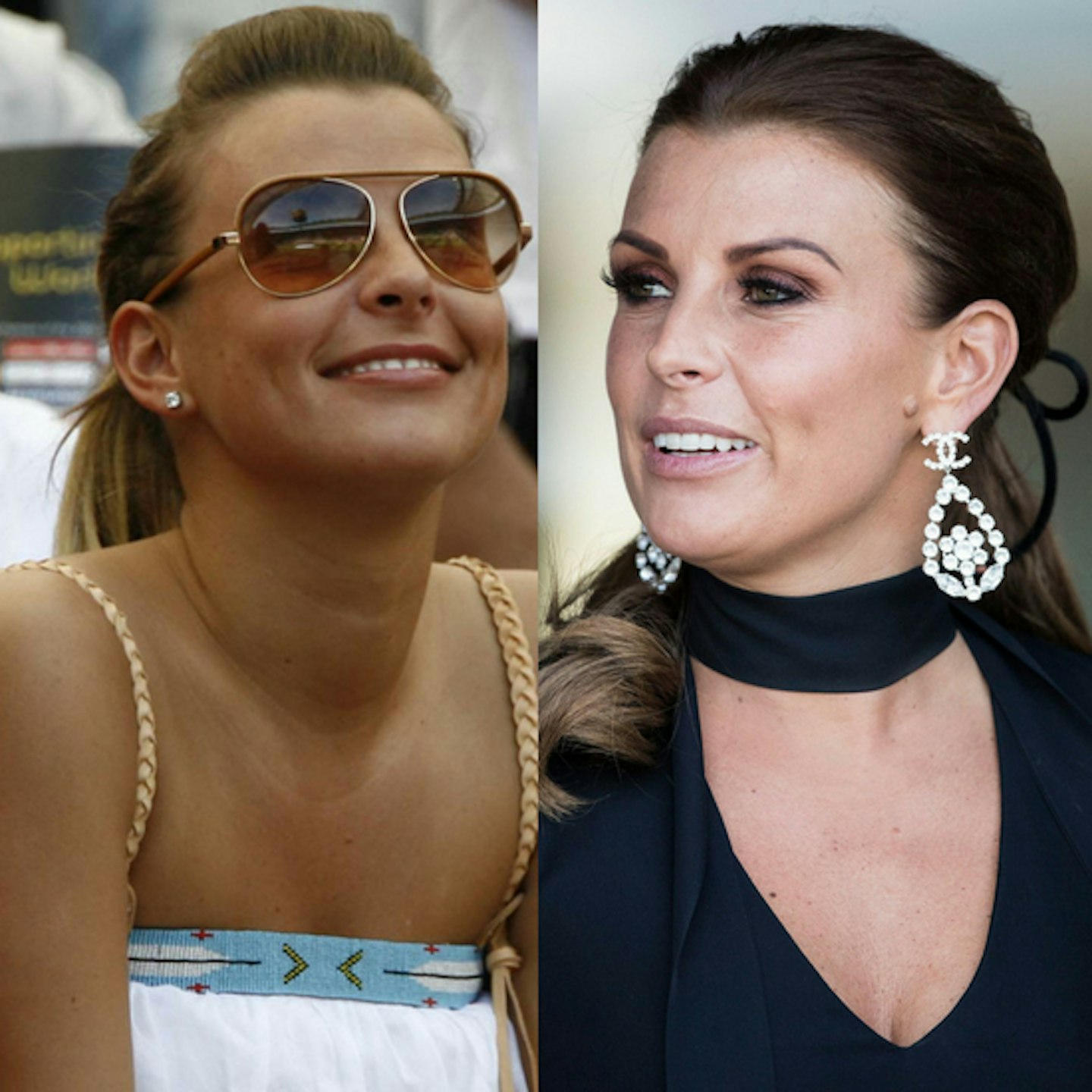 2 of 9
CREDIT: Shutterstock
Coleen Rooney
Coleen rose to fame as a WAG at just 20 years old. Coleen and Wayne are married and they celebrated their ten-year anniversary in 2018. However, Wayne's repeated cheating has strained the relationship over the years. They have four children together, Kai, Klay, Kit and Cass. Since 2006 Coleen has released a fitness DVD, been a style advisor for Littlewoods and even had a column with us in Closer magazine.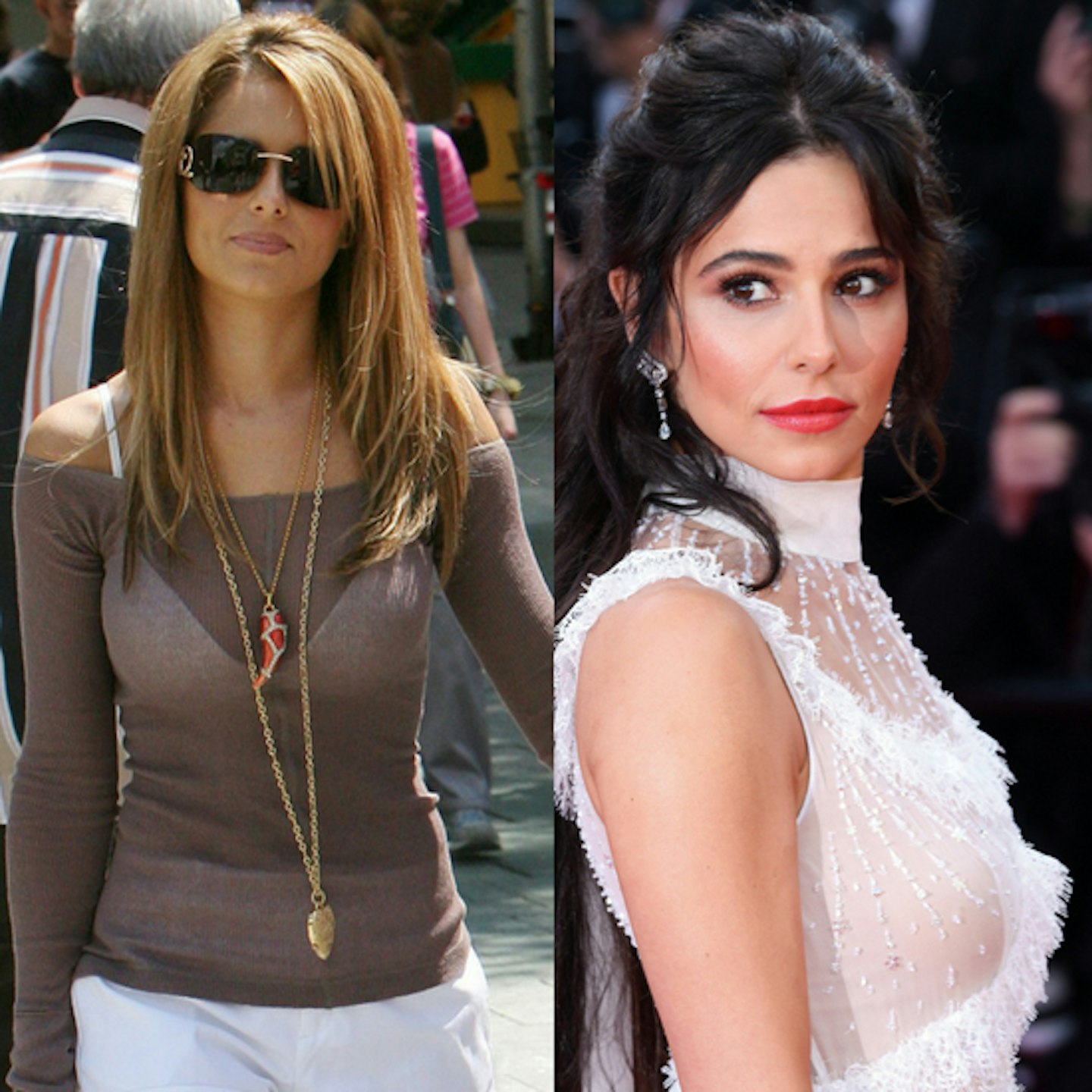 3 of 9
CREDIT: Shutterstock
Cheryl
How could we forget Cheryl as a WAG? Back then, 23-year-old Cheryl was a popstar in Girls Aloud who had just married Ashley Cole. Nowadays, Cheryl is a household name and a worldwide celebrity in her own right. After splitting from Ashley in 2010, she had a successful (well, successful-ish) solo career, was a judge on The X Factor and was the face of beauty brand L'Oreal. She married Jean-Bernard Fernandez-Versini in 2016 but they divorced three months later. Most recently, Cheryl separated from One Direction singer, Liam Payne, who she has a baby son called Bearwith.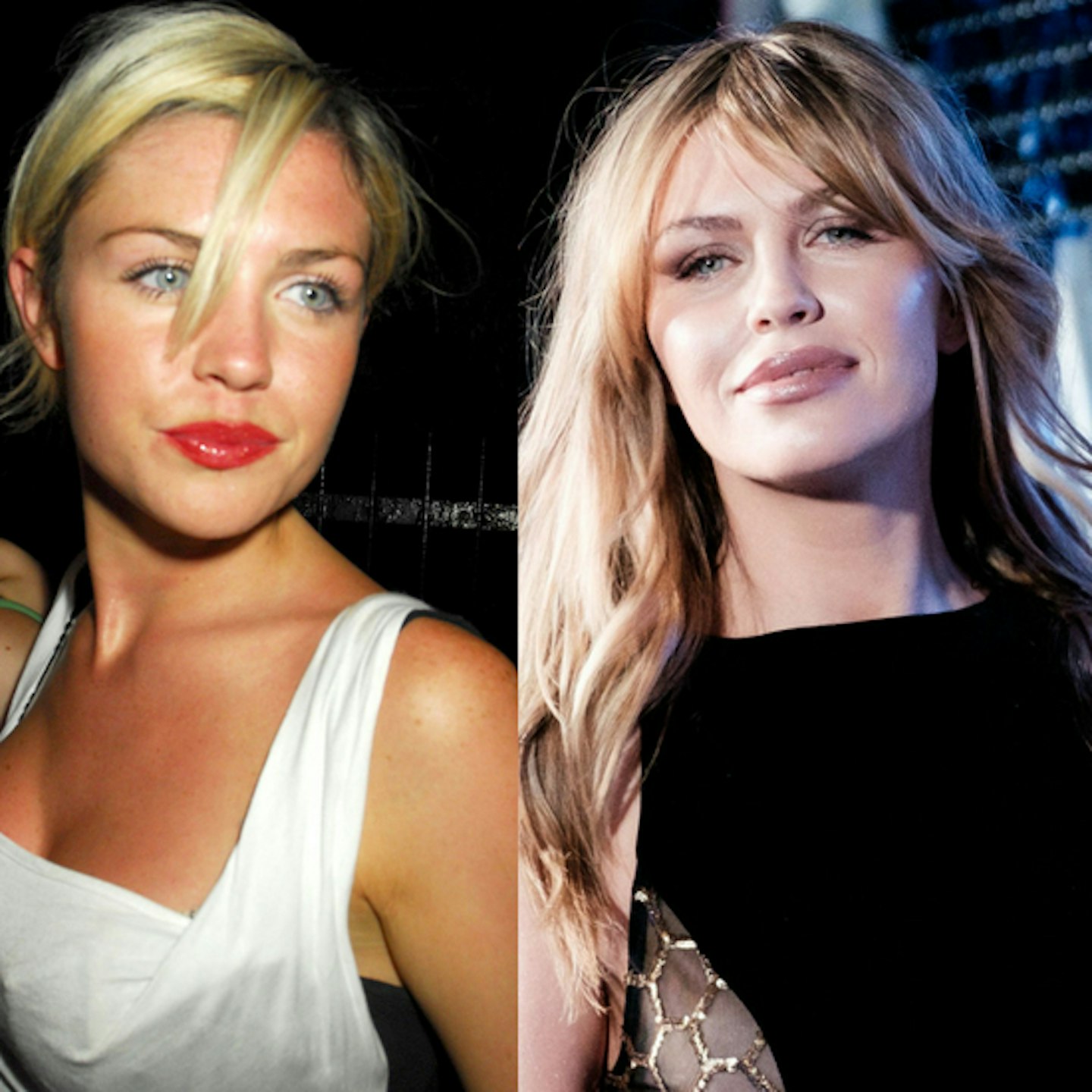 4 of 9
CREDIT: Shuttestock
Abbey Clancy
Abbey first grabbed our attention in 2006 as one of the finalists in Britain's Next Top Model. She began dating Peter Crouch that same year and the pair are now married with three kids Sophia Ruby, Liberty Rose and baby Johnny. Lingerie model Abbey went on to win Strictly Come Dancing in 2013 and she returned to Britain's Next Top Model as the show's presenter. Not bad work, eh?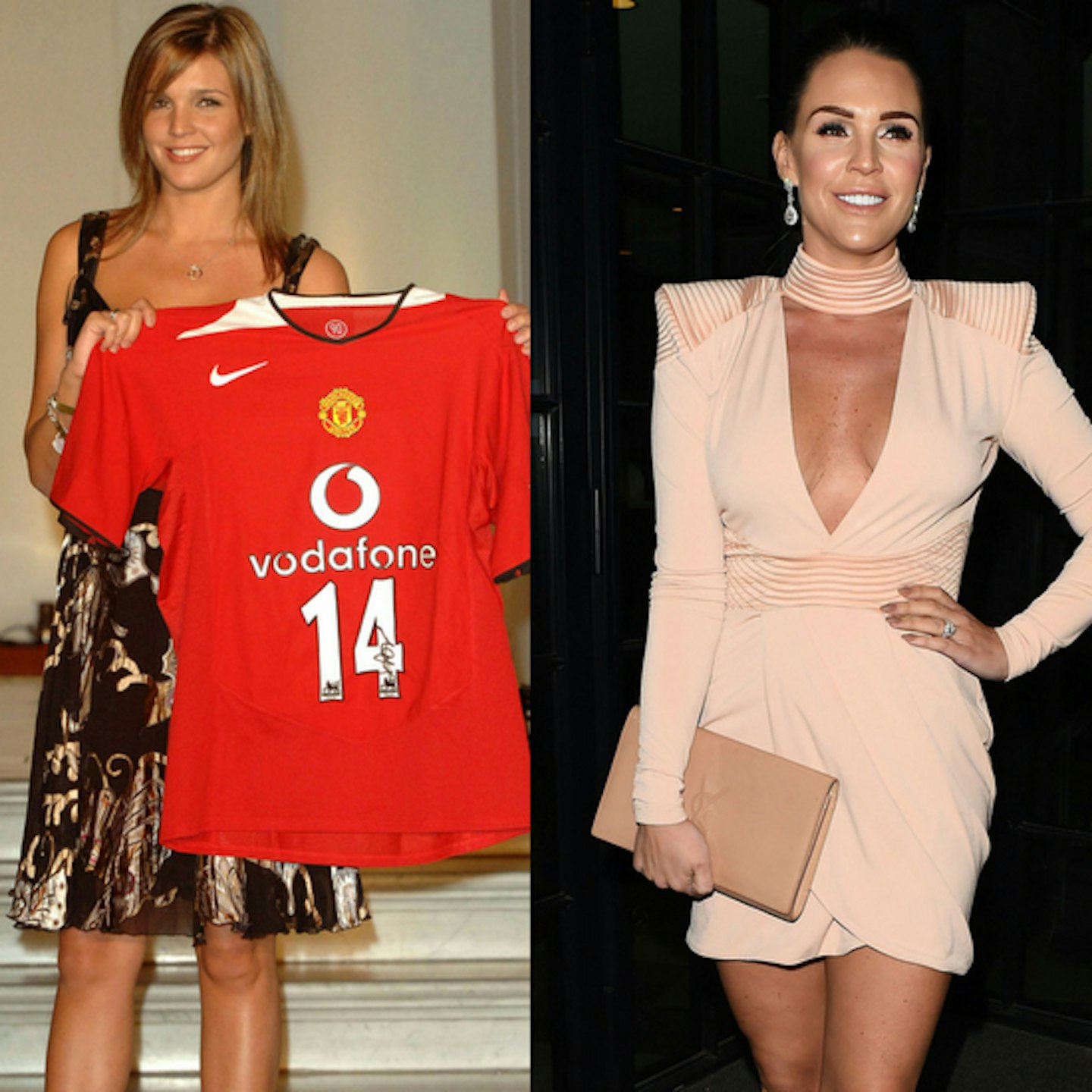 5 of 9
CREDIT: Shutterstock
Danielle Lloyd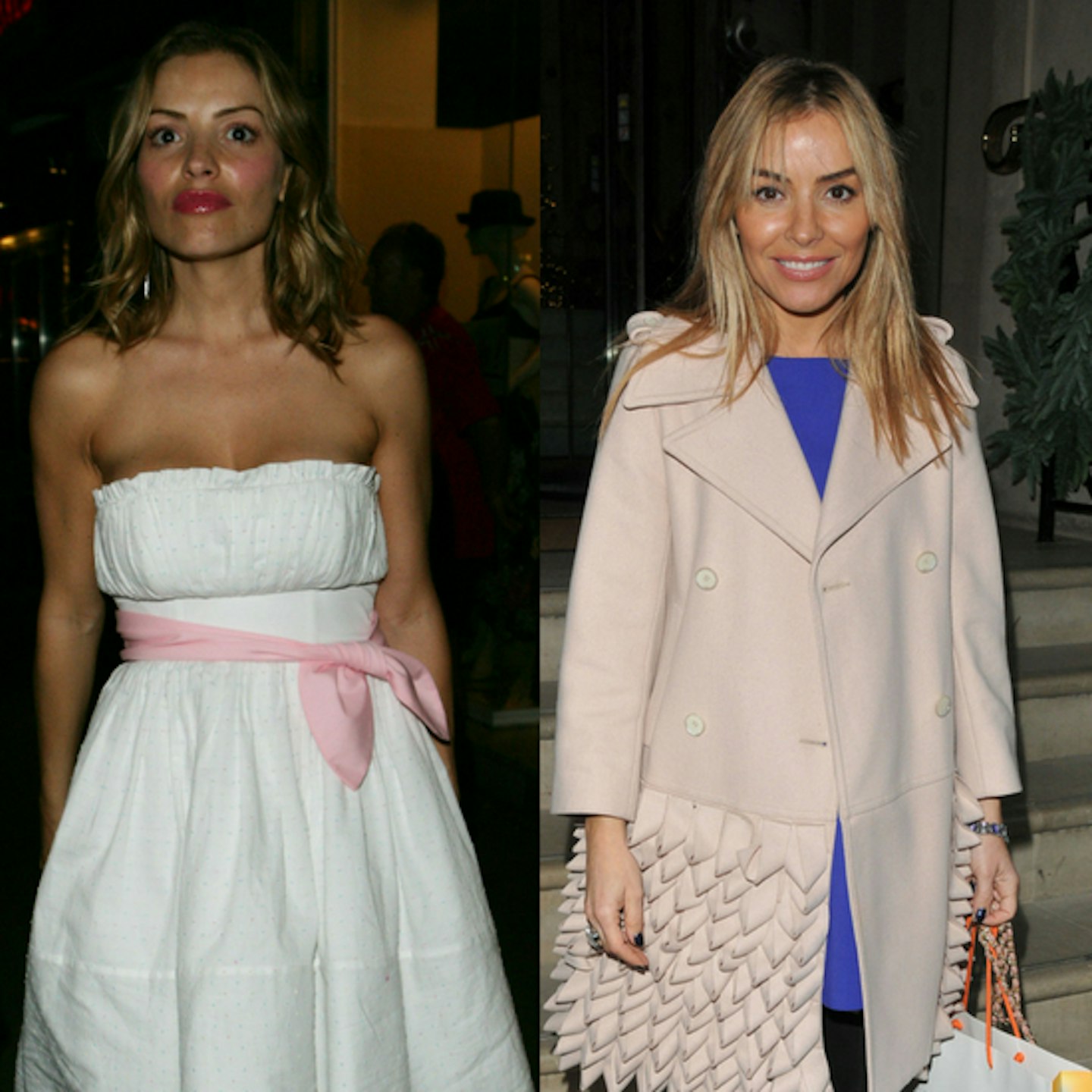 6 of 9
CREDIT: Shutterstock
Elen Rivas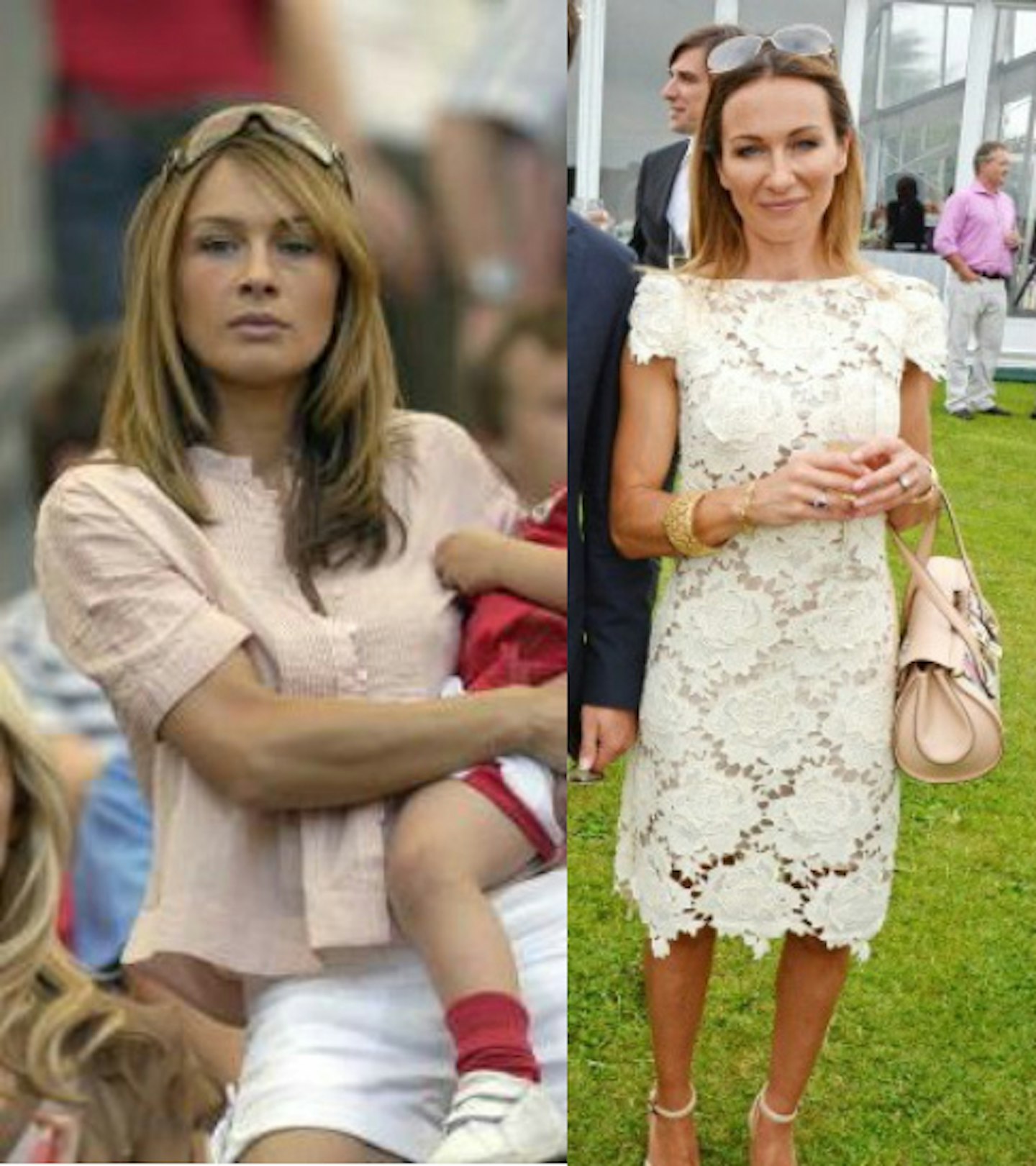 7 of 9
CREDIT: Shutterstock
Louise Owen
Despite being married to one of the most famous footballers at the time, Louise Owen wasn't your stereotype WAG. She has always managed to keep her distance from the limelight. Her passion is rescuing race horses and she currently lives in Wales with her husband Michael and their four children, Gemma, James, Jessica and Emily.
8 of 9
CREDIT: shutterstock
Carly Zucker
Now known as Carly Cole after marrying midfielder Joe Cole in Chelsea in 2009, Carly loved to party during the 2006 World Cup (we know the feeling). She then spent two weeks in the jungle during I'm A Celeb in 2009 before being the third to be booted out. Carly and Joe have had three children, Ruby, Harrison and Max together.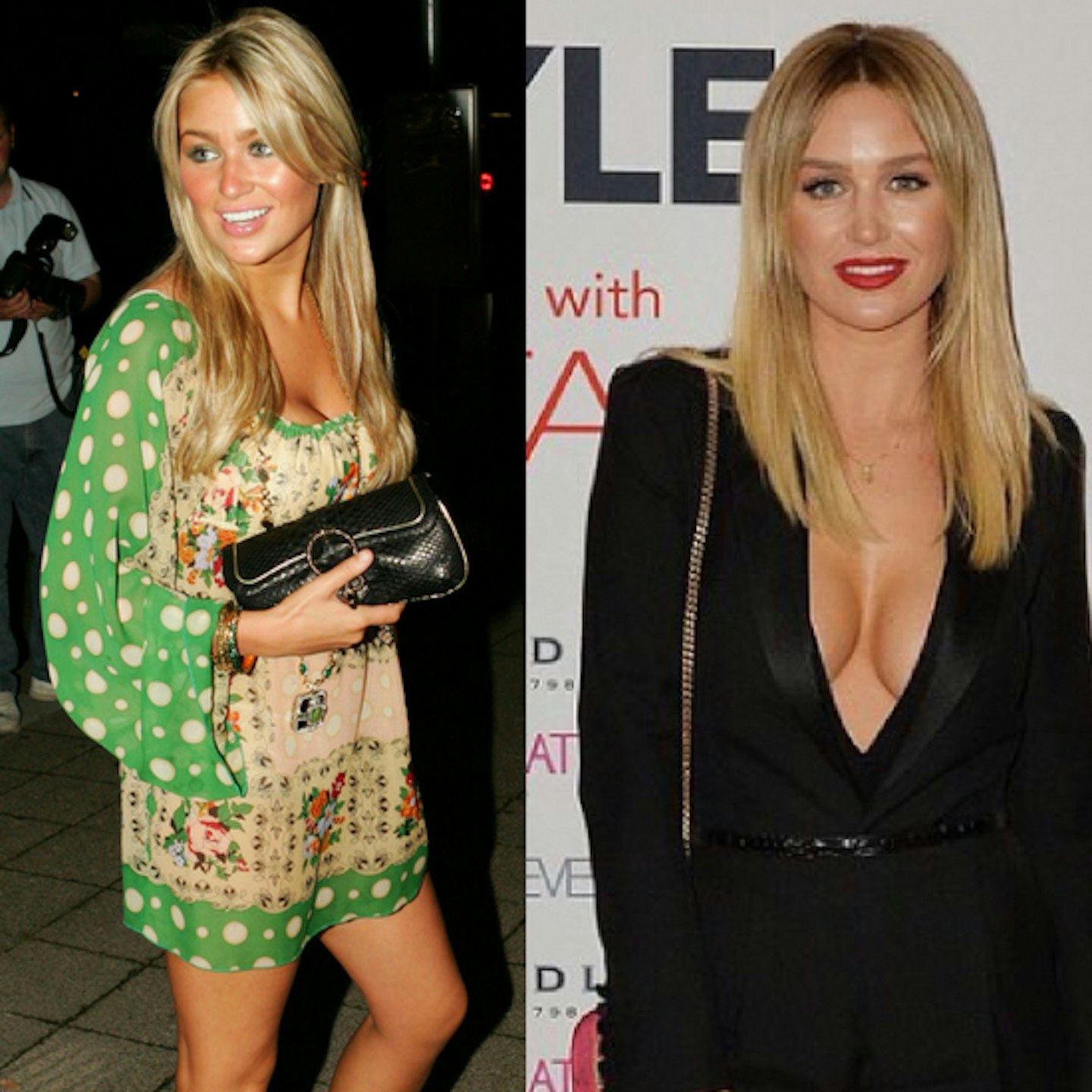 9 of 9
Alex Curran
Former nail technician Alex Curran began dating Liverpool player Steven Gerrard in 2002. She was one of the leading figures in the 2006 WAG squad. The pair married in 2007 and they have had four children together, Lexie, Lio, Lord, Lilly-Ella. Fashion lover Alex has released a perfume, fronted a Lipsy campaign and written a weekly shopping column for a national newspaper.
Our insider says that, while Abbey took control of the relationship, things began to go wrong again. "Obviously, they've had their ups and downs and survived cheating claims," we're told. "When Pete was accused of sleeping with a sex worker, a lot of people thought that might be it for them, but they got through it. It was a difficult time for Abbey, and she was left with a lot of trust issues. The incidences of cheating footballers is obviously well documented, so she knows she wasn't being paranoid. It left her with some emotional scars that meant the marriage wasn't always easy. But she was stoic and decided to believe him when he said it wasn't true.
"Since then, Abbey really took charge in the marriage – everything was on her terms for quite a few years. That worked for a while, as Pete adored her and would do anything to keep her in his life. But then things got stale and they both felt like they were going through the motions. Abbey was fed up with making such a big effort and she told friends that she was ready to walk out."
Thankfully, we're told Jack has helped bring them closer together. Abbey admitted on the podcast, "That's why we call him the gift from God. He is just wonderful and he's fabulous and he's fitted in so well."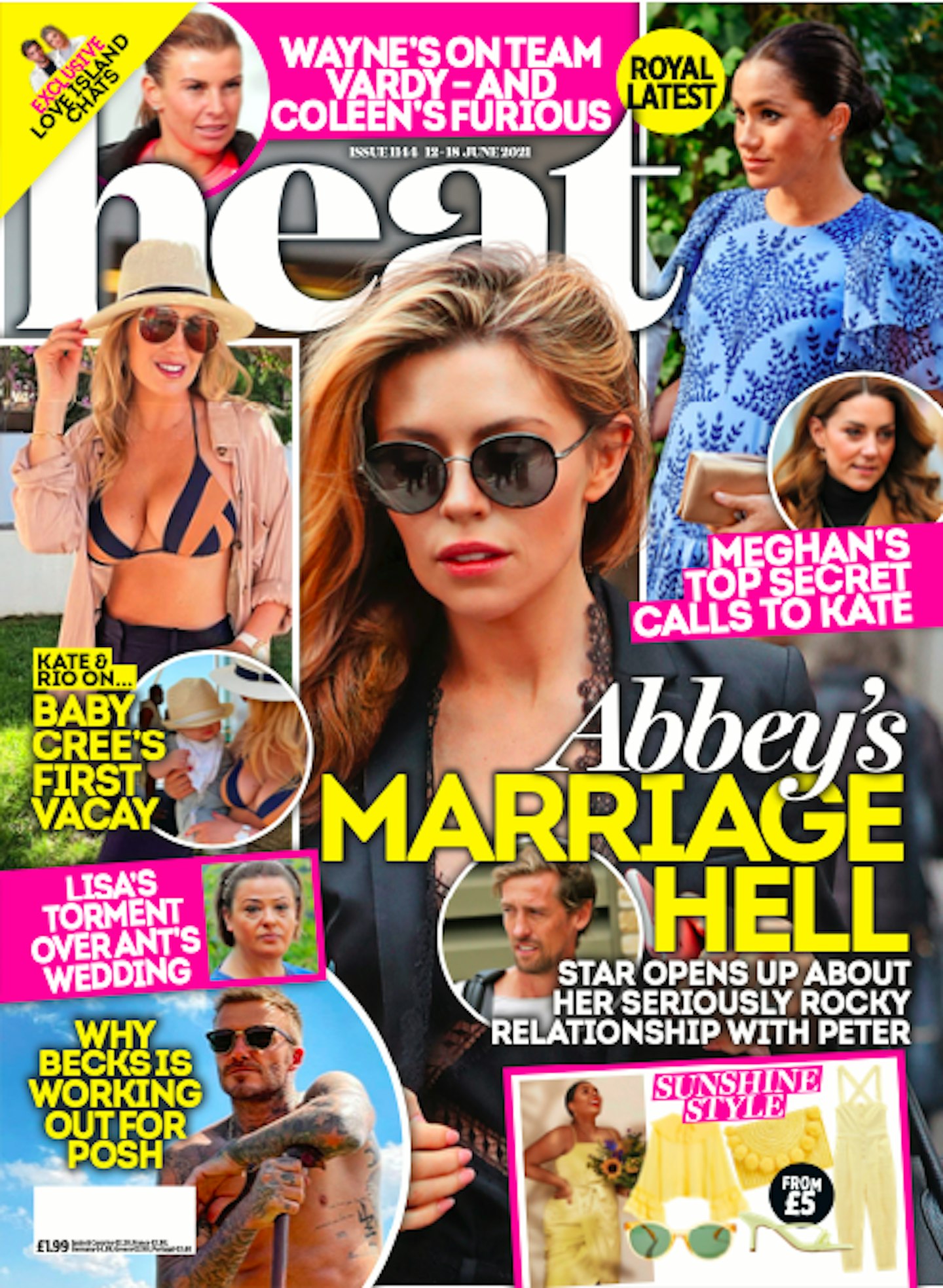 Look! More news!
Louise Redknapp revealed Jamie wanted another baby during Strictly stint
However, she also admitted that it hasn't all been plain sailing – she ended up punching Pete when they took the children to a farm and Jack got lost. "I went to the toilet," she recalled. "I was gone for one second. I came back and he was just sitting there. I said, 'Where's the baby?' We couldn't find the baby anywhere. I was hysterical. He had escaped out of the indoor play area and was a mile down the road with lambs and a lake and everything. It was so scary. I battered Pete in front of everyone at the farm. I threw a cup of coffee on him. I threw the coffee and I punched him. I don't condone violence at all, but it was out of panic. I was terrified... I am just so worried about anything happening to them and he is far too laid-back, so laid-back, it's a joke."
But now, we're told, they're content being a family of six and can't believe they came close to throwing their idyllic life away. "Abbey looks back and obviously she can't imagine not having baby Jack in their lives," says our insider. "It's reignited the spark in their relationship and made them realise everything they were about to throw away. They feel so fortunate to have come back together and are both extremely thankful. That's not to say things are totally perfect. Friends and family have worried that having four children is a lot for Abbey to deal with, and they hope that she is getting the support she needs from Peter. But everyone's hopeful, as they've made it this far. They think it's a good sign that Abbey feels comfortable enough talking about their problems in public."
The source adds, "Abbey has said she feels as though they've turned a 'massive corner' and have come out the other side feeling stronger than ever."
Read more in the latest issue of heat magazine – OUT NOW.