They've fronted our favourite TV shows together for over 15 years, and we simply couldn't imagine life without seeing Ant McPartlin and Declan Donnelly on our telly screens – could you?
After Ant's recent addiction issues, we've had to deal without seeing him throughout 2018 - meaning that Dec presented last year's series of I'm A Celebrity... Get Me Out Of Here! with Holly Willoughby, which went down very well with fans of the show, but many agreed that they couldn't wait to see him back on the show.
Collectively, Newcastle-born Ant & Dec have worked together as a double act for around 20 years - and not always as the award-winning hosts we know and love. Here's everything they've achieved in their careers so far...
RADIO Ant and Dec career timeline STACKED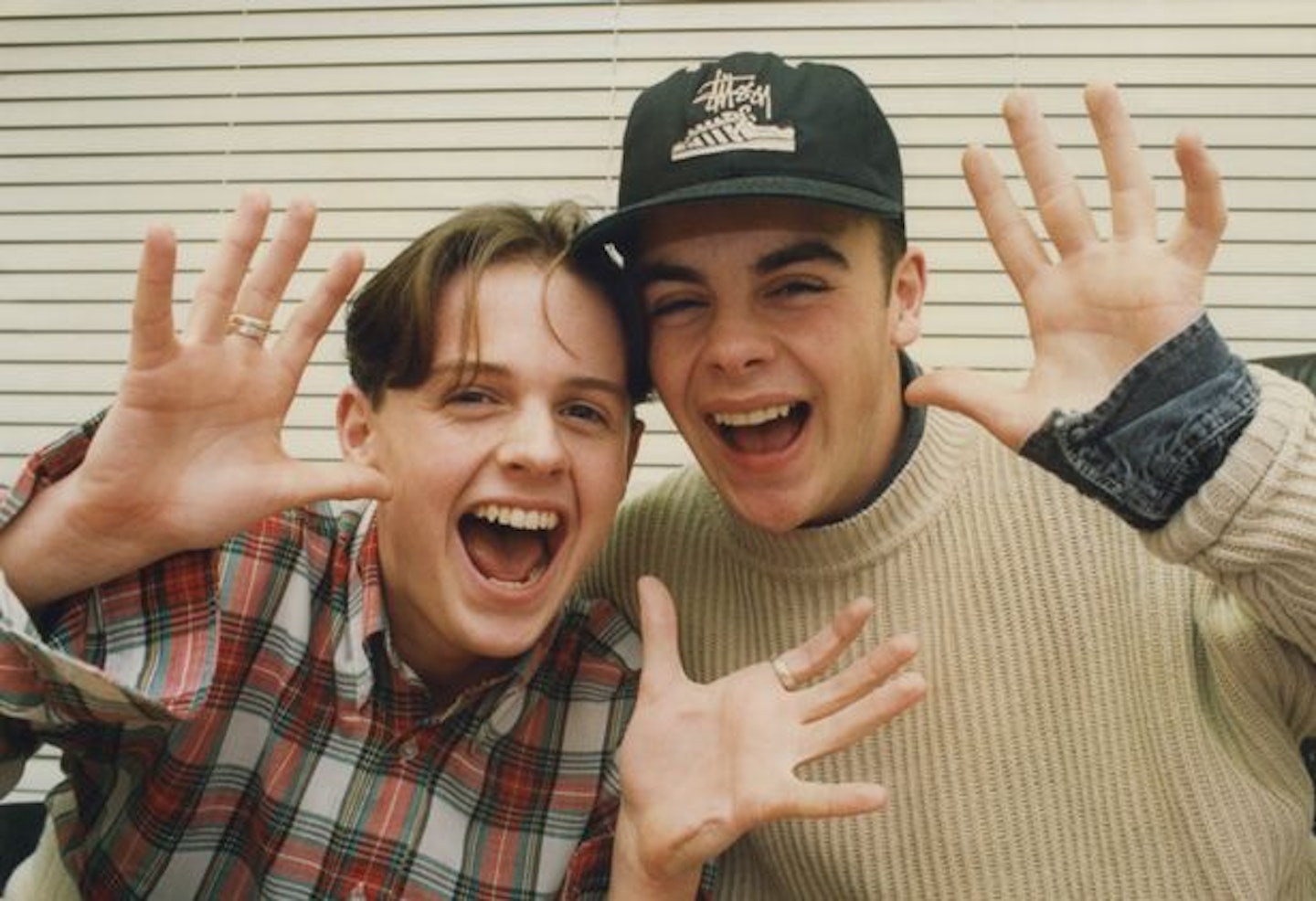 1 of 21
CREDIT: u00a9 BBC
Ant & Dec in Byker Grove: 1989
In 1989, Dec landed a part on BBC children's drama Byker Grove, playing Duncan. A year later Ant was cast as PJ – and thus, PJ and Duncan was born.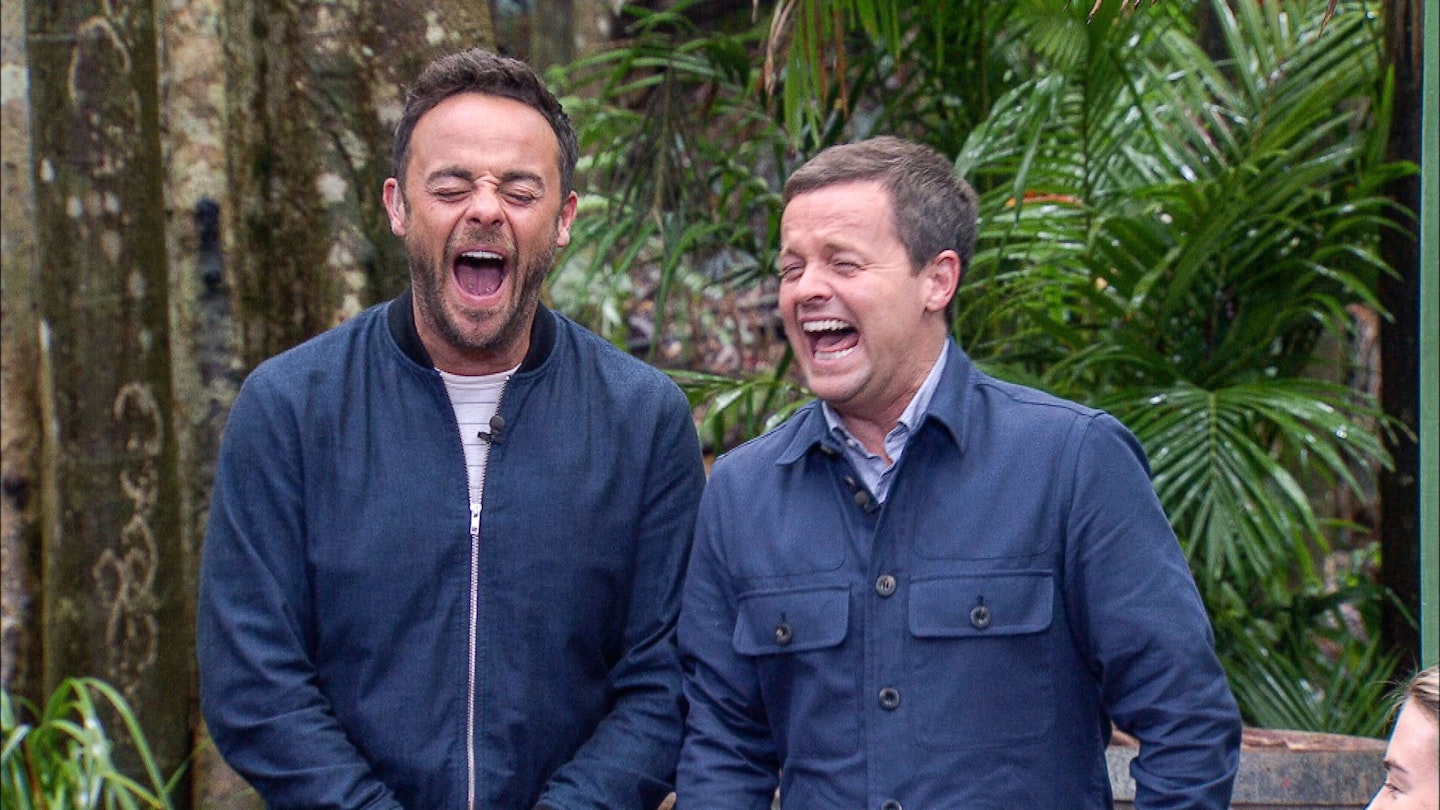 2 of 21
CREDIT: u00a9 Shutterstock
Ant & Dec's friendship blossomed: 1990
Ant previously revealed his friendship with Dec started in 1990, when he sent him a Christmas card and invited him to a football match.He said, "And that was that. It just happened immediately. We clicked. We'd spend all day making each other laugh and annoying everyone and quoting Vic Reeves and Bob Mortimer lines to each other."When their parts were written out of Byker Grove, the boys vowed to stick together. Dec told Weekend magazine, "We made a pact. We said to each other, 'Look, whatever happens, I'll always be there for you and you're never in this life on your own or against the world – you've always got a mate looking out for you."Dec said, "It's our choice to socialise outside work. And we both get to go to work with our best mate every day. And that keeps our feet on the ground" as Ant added, "We love each other, definitely."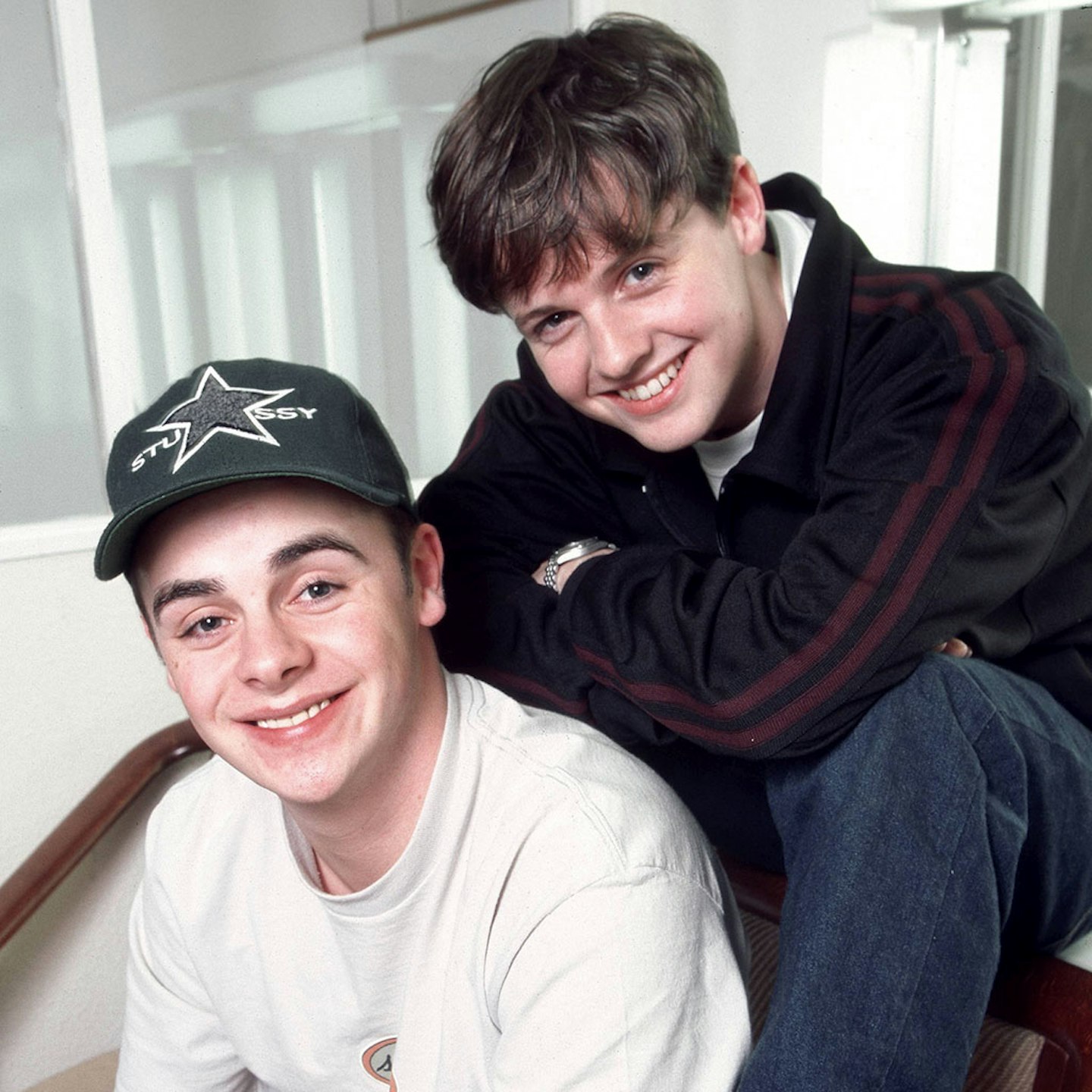 3 of 21
CREDIT: u00a9 Getty Images
Ant and Dec's children's TV shows: 1994
Another career change for the boys came in 1994, when they began as co-presenters of children's show Gimme 5 on CITV. Just a year later they landed their own programme, The Ant & Dec Show, this time on CBBC.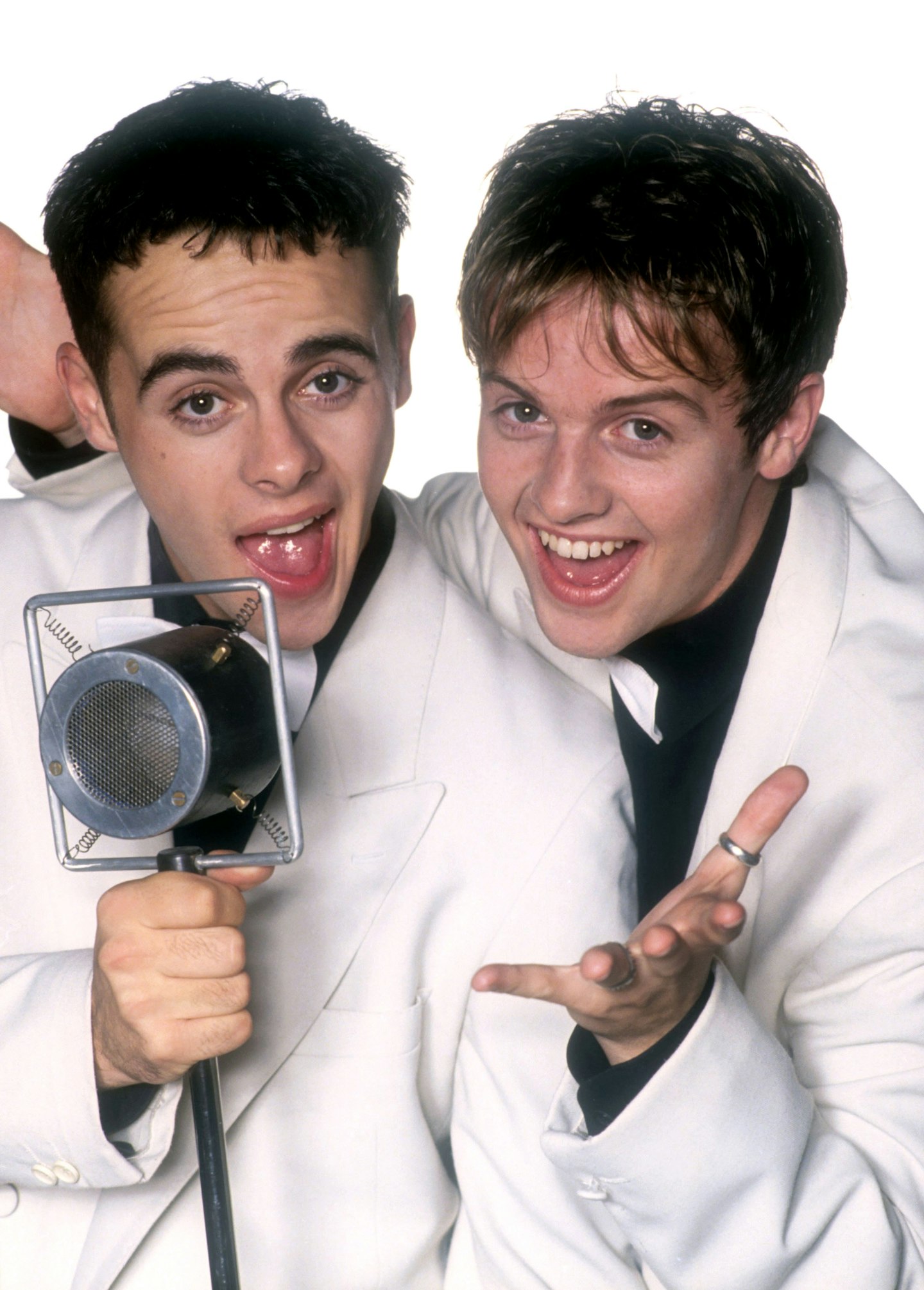 4 of 21
CREDIT: u00a9 Shutterstock
Ant and Dec's pop career: 1994
It wasn't just acting for the boys: PJ & Duncan were pop stars for a while, and became best known for their 1994 UK top 10 'Let's Get Ready to Rhumble'. After the pair performed it on Saturday Night Takeaway, the song went to Number 1 in March 2013.Their last studio album, The Cult of Ant and Dec, was released in 1997, managing to chart at number 15.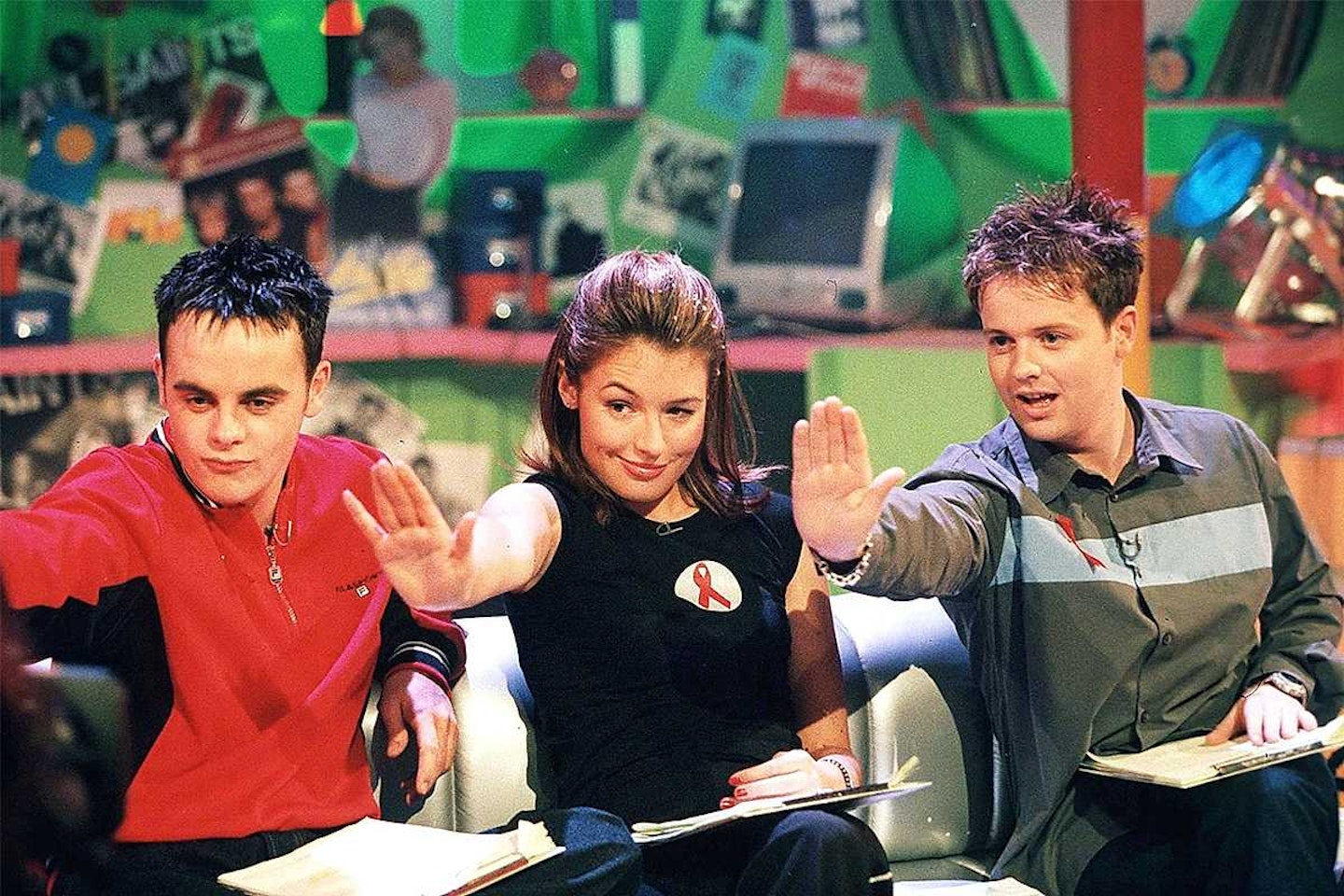 5 of 21
CREDIT: u00a9 Shutterstock
Ant and Dec on SMTV: 1998
This kicked off their kids' TV careers, and landed them their first BAFTA Awards.After various other presenting gigs, Ant & Dec started hosting ITV's Saturday morning shows SMTV and CD , alongside Cat Deeley, in 1998.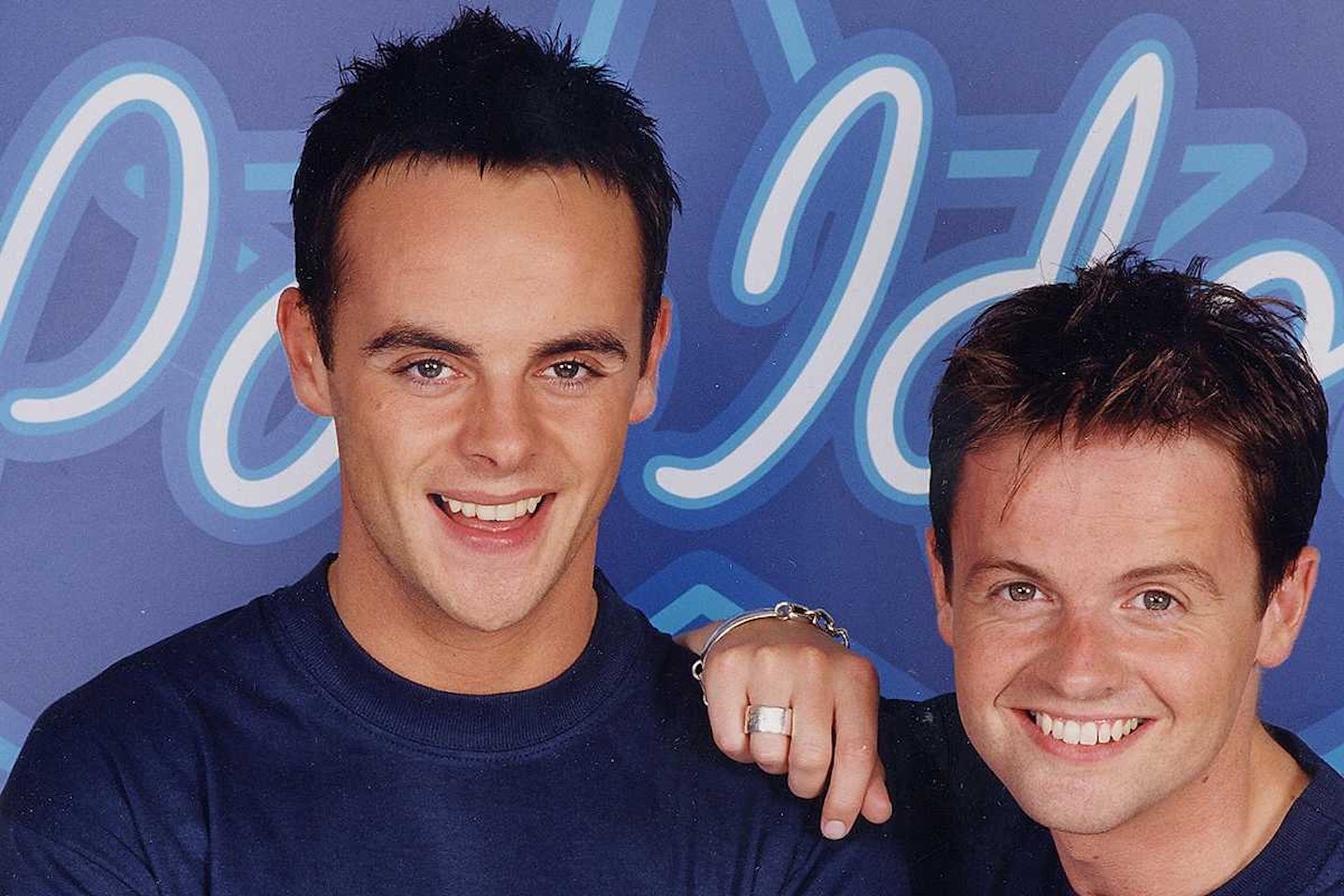 6 of 21
CREDIT: u00a9 ITV
Ant and Dec on Pop Idol: 2001
But, in 2001, they made the move from Saturday morning to prime time – for a little show called Pop Idol... They presented Pop Idol for two years, before it replaced with The X Factor and Kate Thornton took over.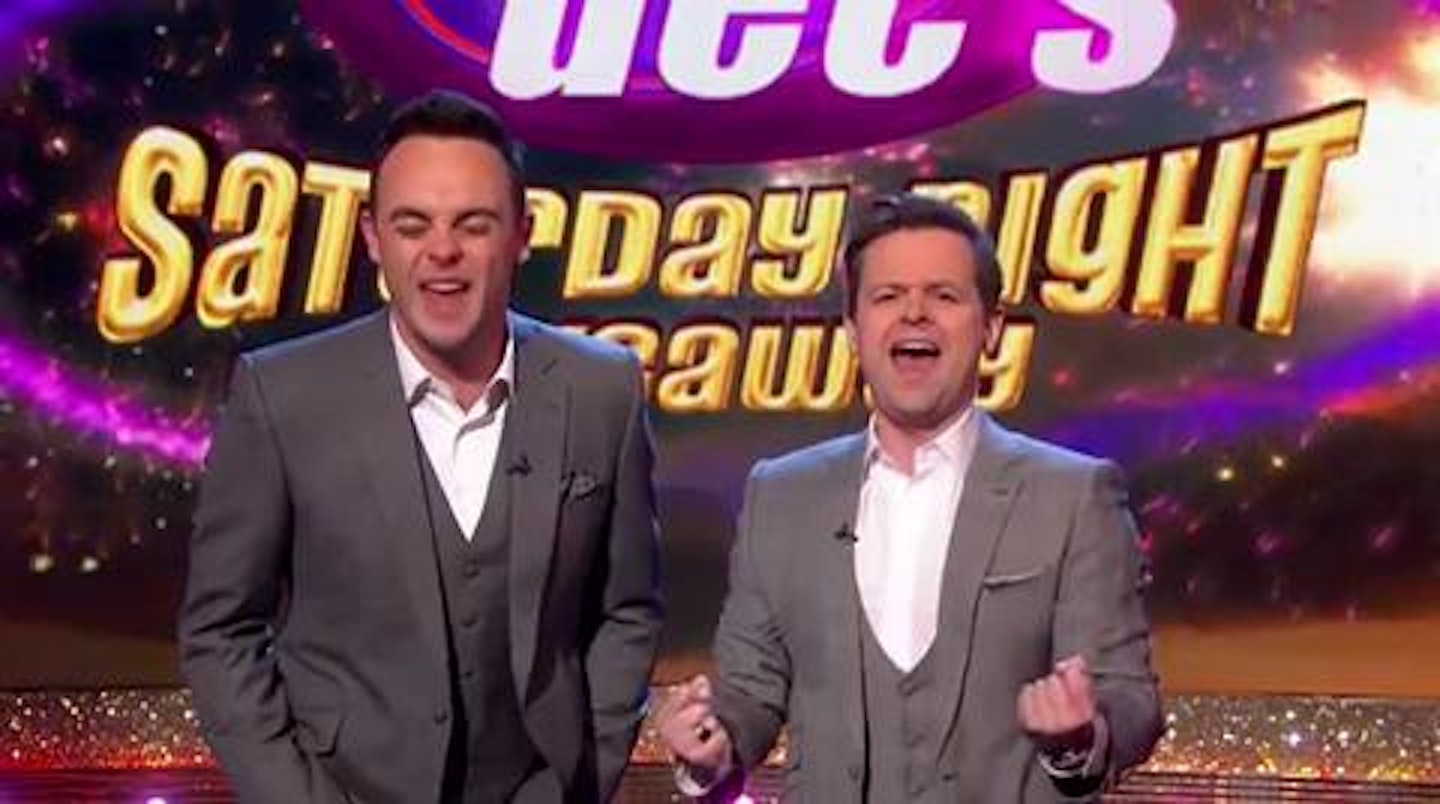 7 of 21
CREDIT: u00a9 ITV
Ant and Dec's Saturday Night Takeaway: 2002
This gave them the opportunity to create and present Ant & Dec's Saturday Night Takeaway, which has since had 18 series!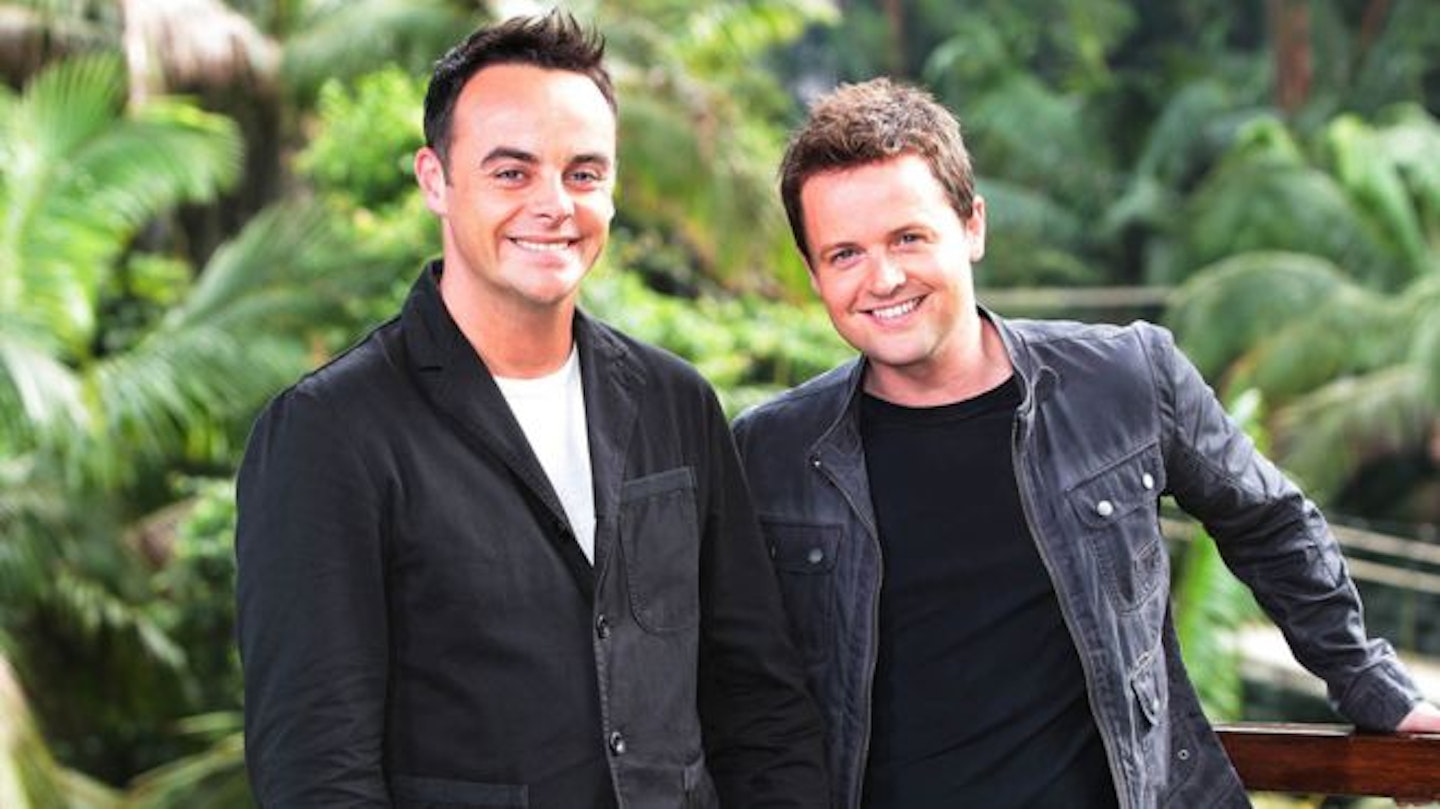 8 of 21
CREDIT: u00a9 ITV
Ant and Dec on I'm A Celebrity... Get Me Out Of Here!: 2002
In 2002, a year after Saturday Night Takeaway's debut, the boys joined I'm a Celebrity and have become huge parts of the show. In 2018, Ant decided not to host the show, and This Morning's Holly Willoughby stepped in to present with Dec.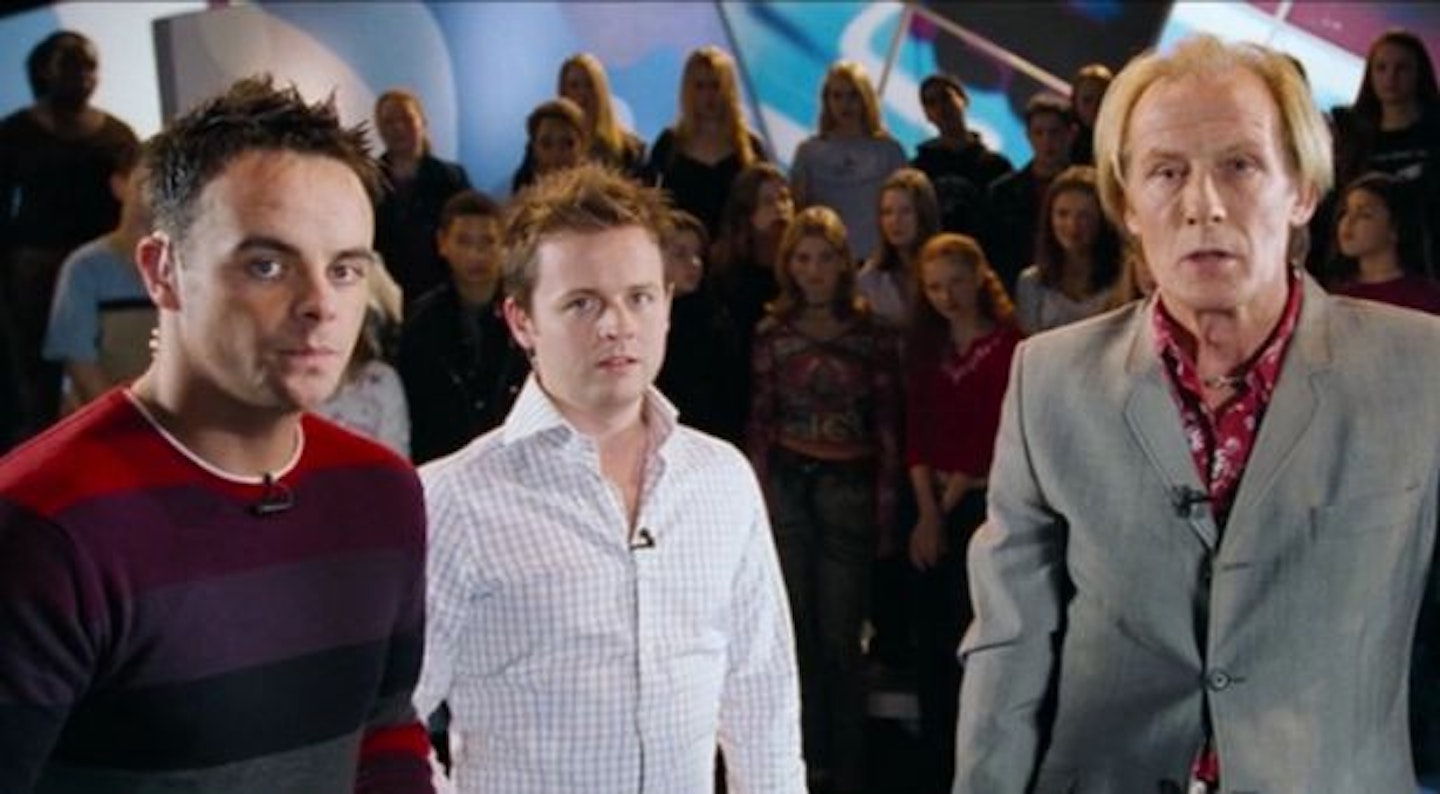 9 of 21
CREDIT: u00a9 StudioCanal
Ant and Dec in Love Actually: 2003
Ant and Dec had become such huge names in the UK in 2003, that director Richard Curtis invited them to have cameos in Love Actually, where they cautiously interview Bill Nighy's character, Billy Mack who hilariously calls Dec 'Ant or Dec'.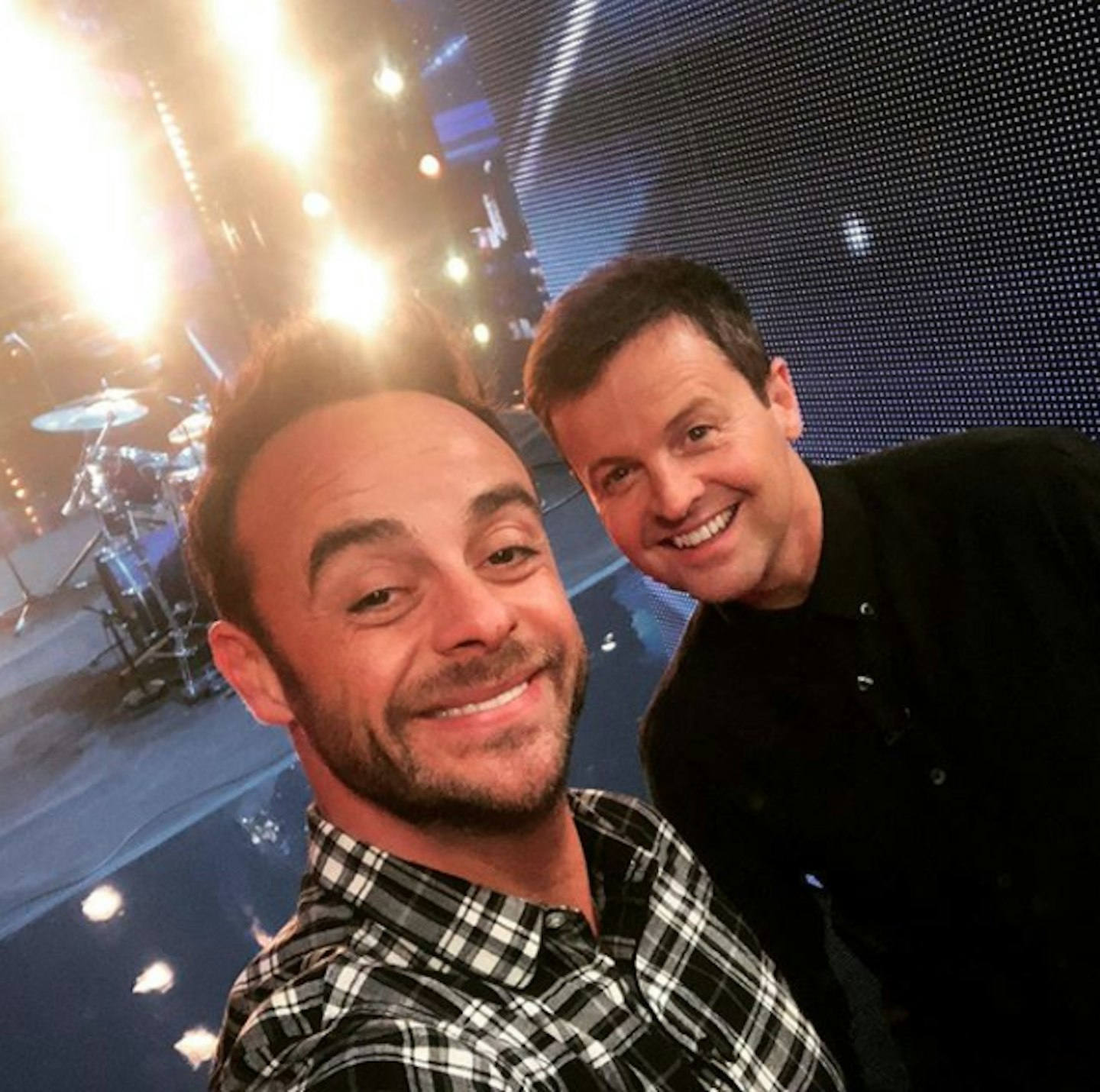 10 of 21
CREDIT: u00a9 Instagram/ Ant and Dec
Ant and Dec on Britain's Got Talent: 2006
Establishing themselves as the busiest presenters in the country, Ant & Dec signed up for Britain's Got Talent in 2006 – and a year later signed a two-year golden handcuffs deal with ITV, which was thought to be worth £40 million and have been hosting the show ever since.The boys have presented the hit show ever since, with a brand new series starting in April 2022.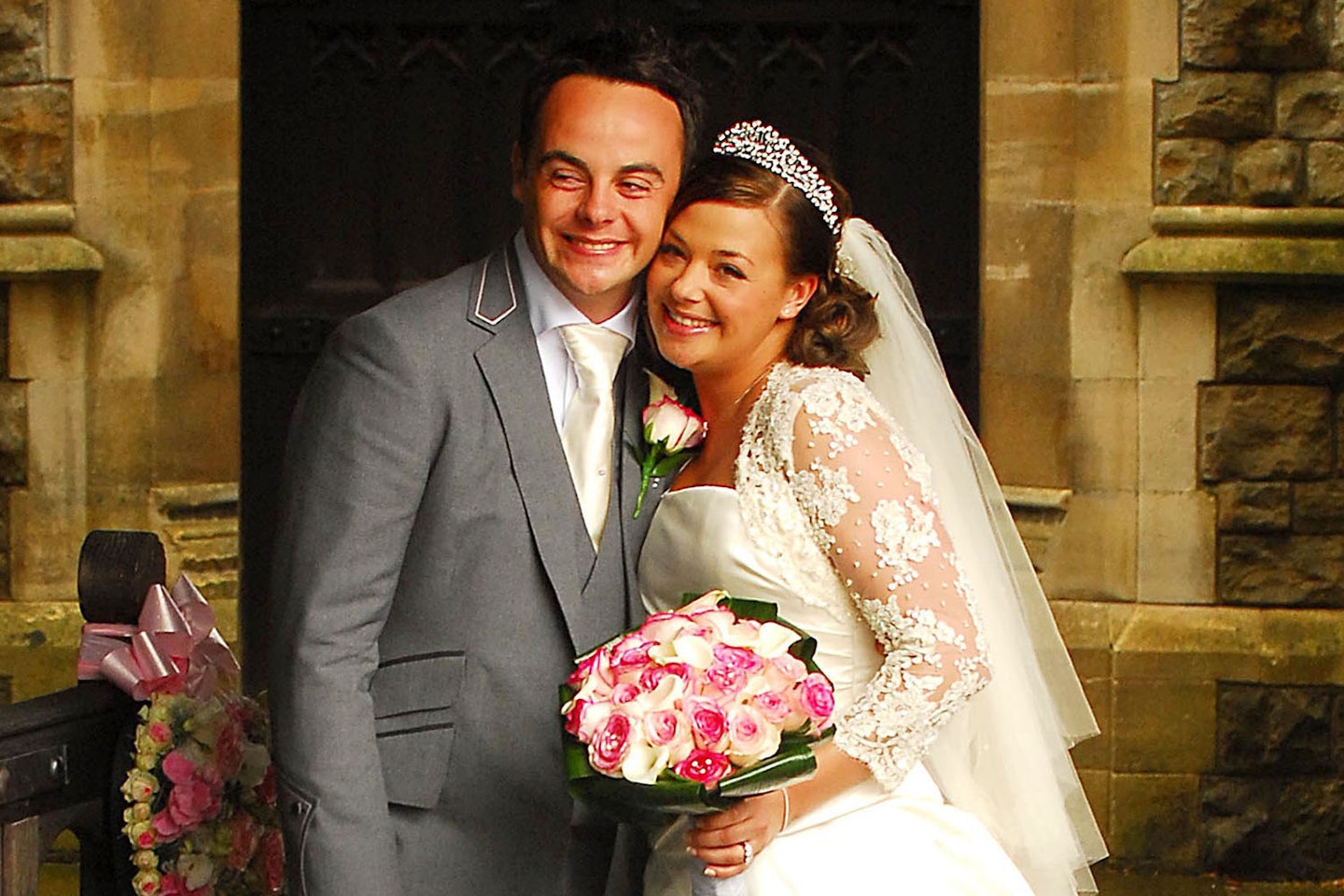 11 of 21
CREDIT: u00a9 Getty Images
Ant marries Lisa Armstrong: 2006
Ant married his long-term girlfriend Lisa Armstrong in 2006, with Dec acting as best man. Sadly, the marriage ended in 2018.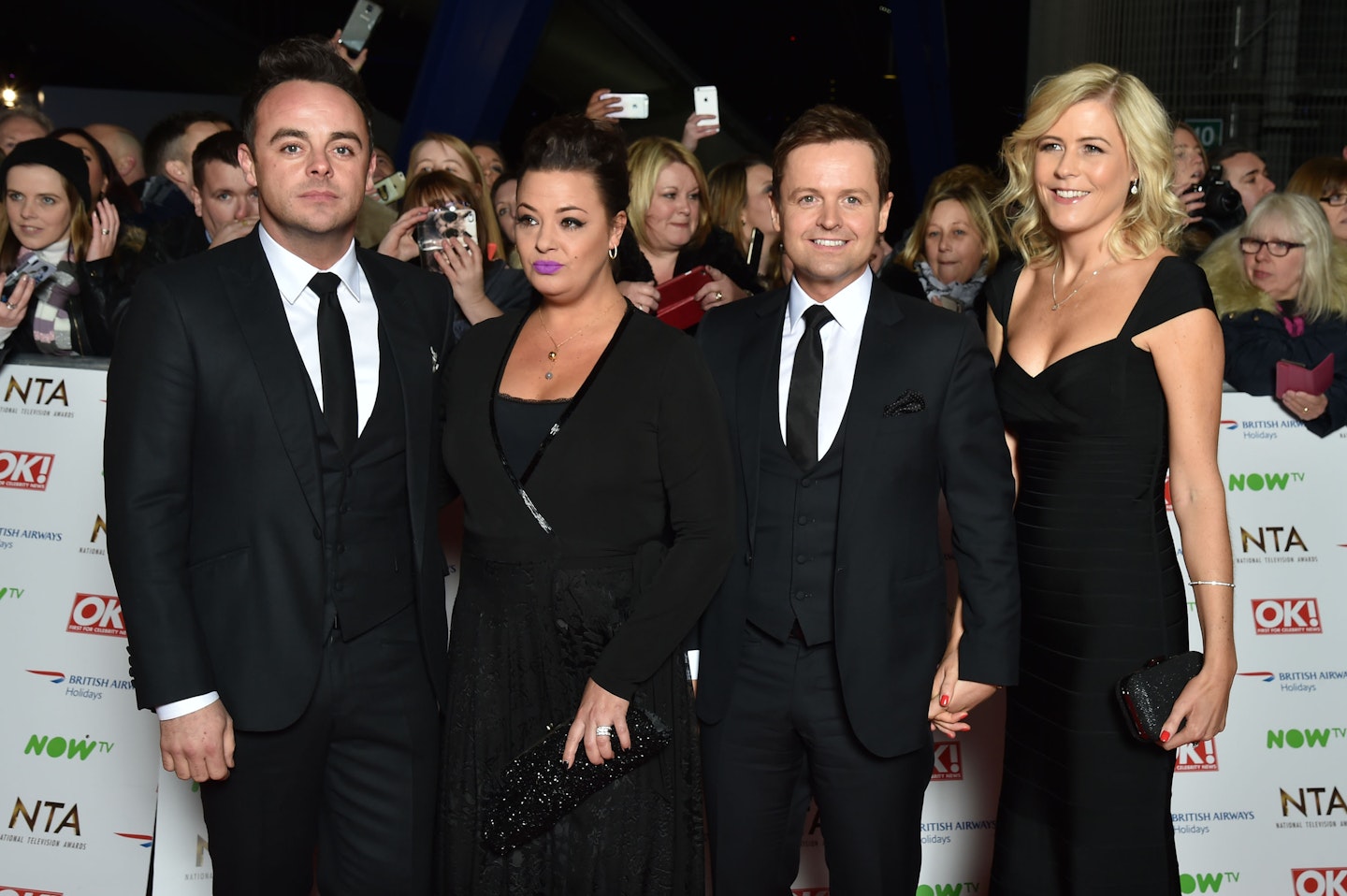 12 of 21
CREDIT: Shutterstock
Dec marries Ali Astall: 2015
In 2015, Dec married his longtime manager Ali Astall with Ant acting as best man - of course. The couple welcomed their first child, a daughter named Isla in September 2018.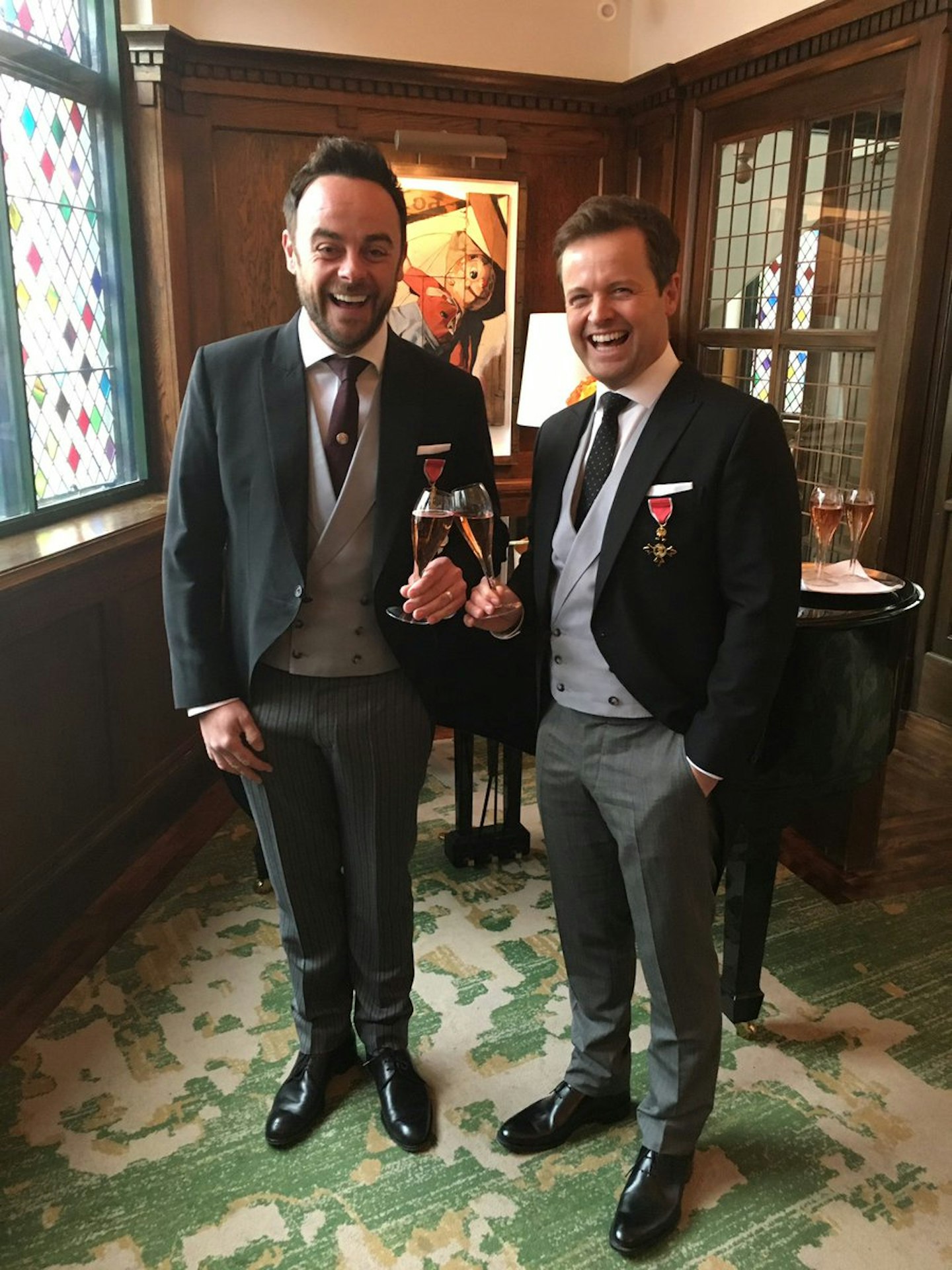 13 of 21
CREDIT: u00a9 Twitter/ antanddec
Ant and Dec awarded OBEs: 2017
Ant and Dec were awarded OBEs in the 2017 Queen's honours for services to broadcasting and entertainment at Buckingham Palace. They said, "We're humbled and honoured and ecstatic about the whole thing. We hope it can inspire young people from backgrounds like ours that things like this do happen to us sometimes. Put your head down and work hard and you can achieve what you want. You can end up in Buckingham Palace."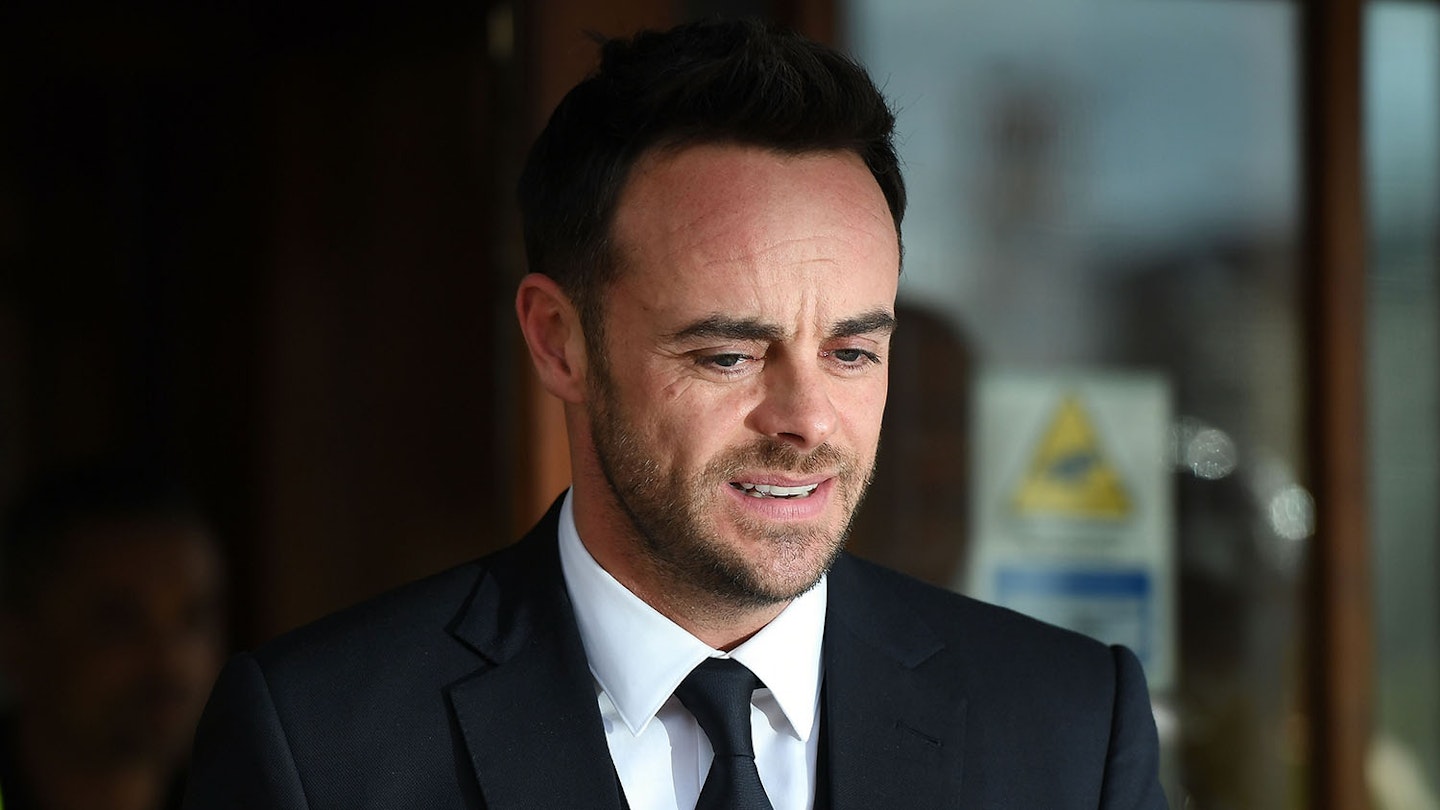 14 of 21
CREDIT: u00a9 Getty Images
Ant's addiction struggles: 2017
In 2015, Ant was prescribed painkillers for botched surgery on his knee. Over the next two years, he became dependent on the drugs and on alcohol. In 2017, he entered rehab to deal with his addictions, and returned to work in the November. However, in March 2018, he was involved in a three-car road collision which involved a young family. He was arrested on suspicion of drink driving, and pleaded guilty in court in April. He was fined £86,000 and banned from driving for 20 months, and stepped down from his TV duties in August 2018, returning in January 2019.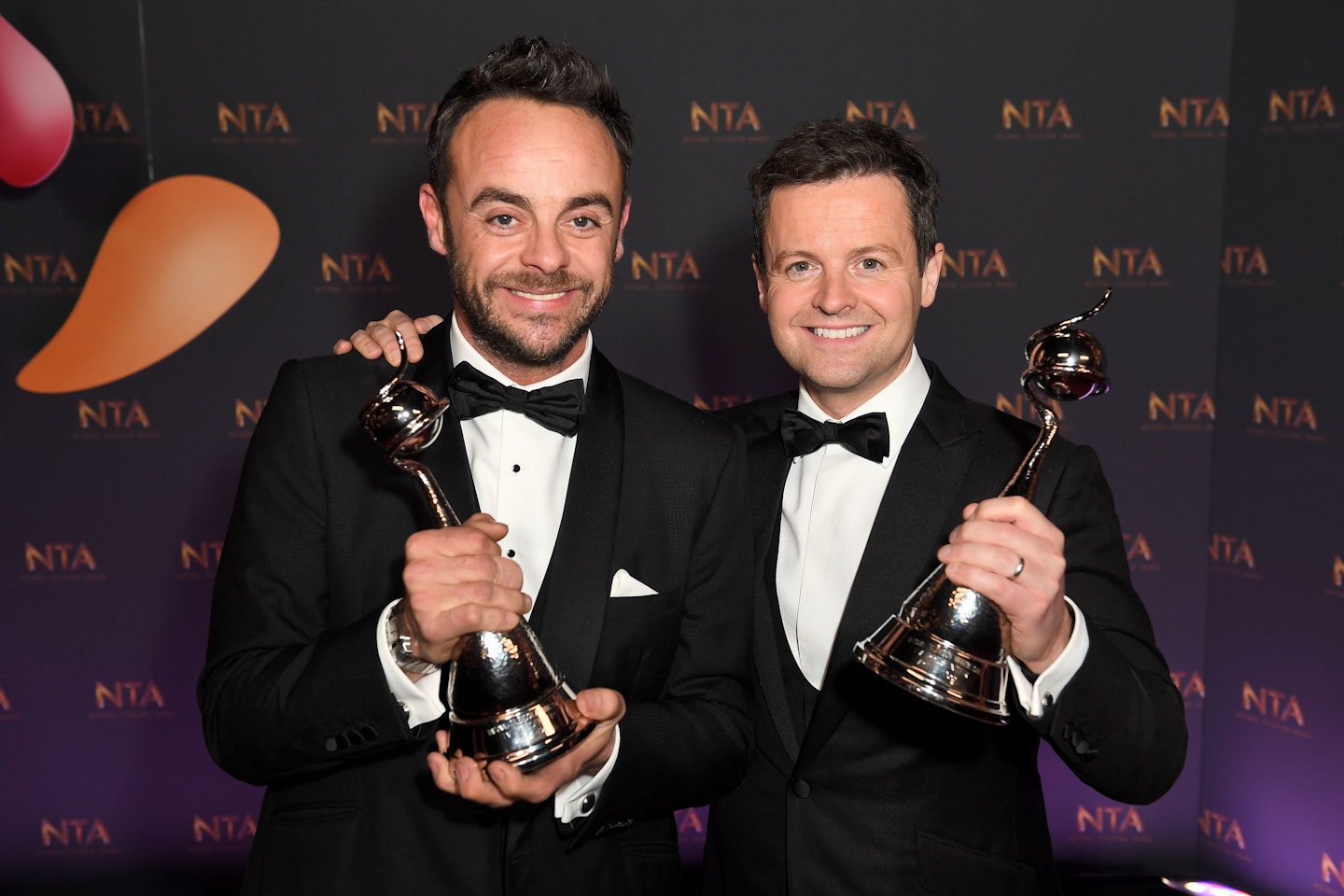 15 of 21
CREDIT: Instagram
Ant and Dec's National Television Awards record: 2019
Among their numerous gongs, Ant & Dec have received the National Television Award for Best Presenter for 18 years running. They were also awarded a Guinness World Record for the most wins of the award in January 2019.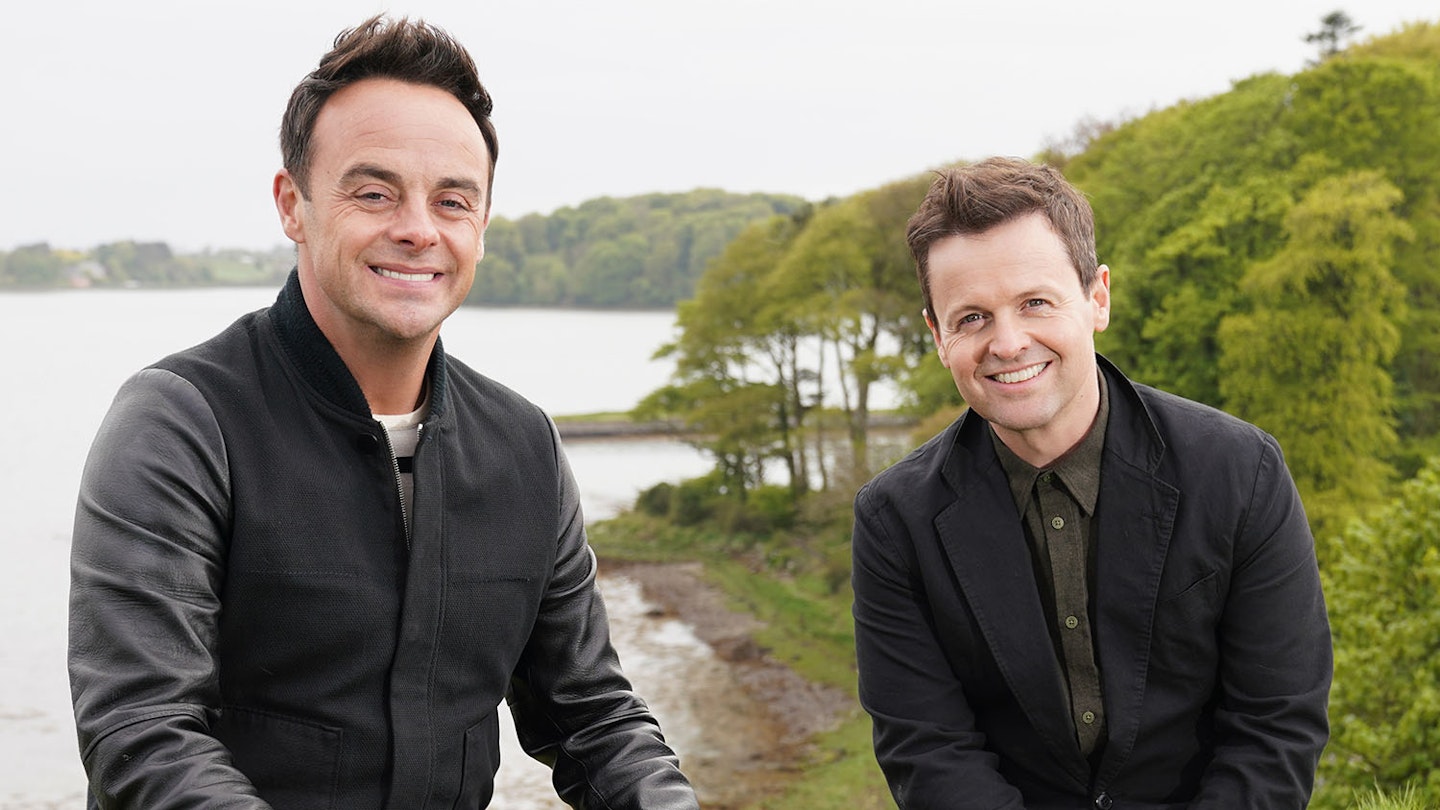 16 of 21
CREDIT: u00a9 ITV Pictures
Ant and Dec's DNA Journey: 2019
Ant & Dec took us on an emotional rollercoaster with their genealogy show, Ant & Dec's DNA Journey. The two-parter saw the Geordie boys go back in time to discover all about their families - and even ended up being distantly related to each other!
17 of 21
CREDIT: u00a9 ITV Pictures
I'm A Celebrity in Wales: 2020
Despite the ongoing Coronavirus pandemic, Ant and Dec were able to present the 2020 series of I'm A Celebrity from Gwrych Castle in North Wales! The boys returned in November for the 2021 series.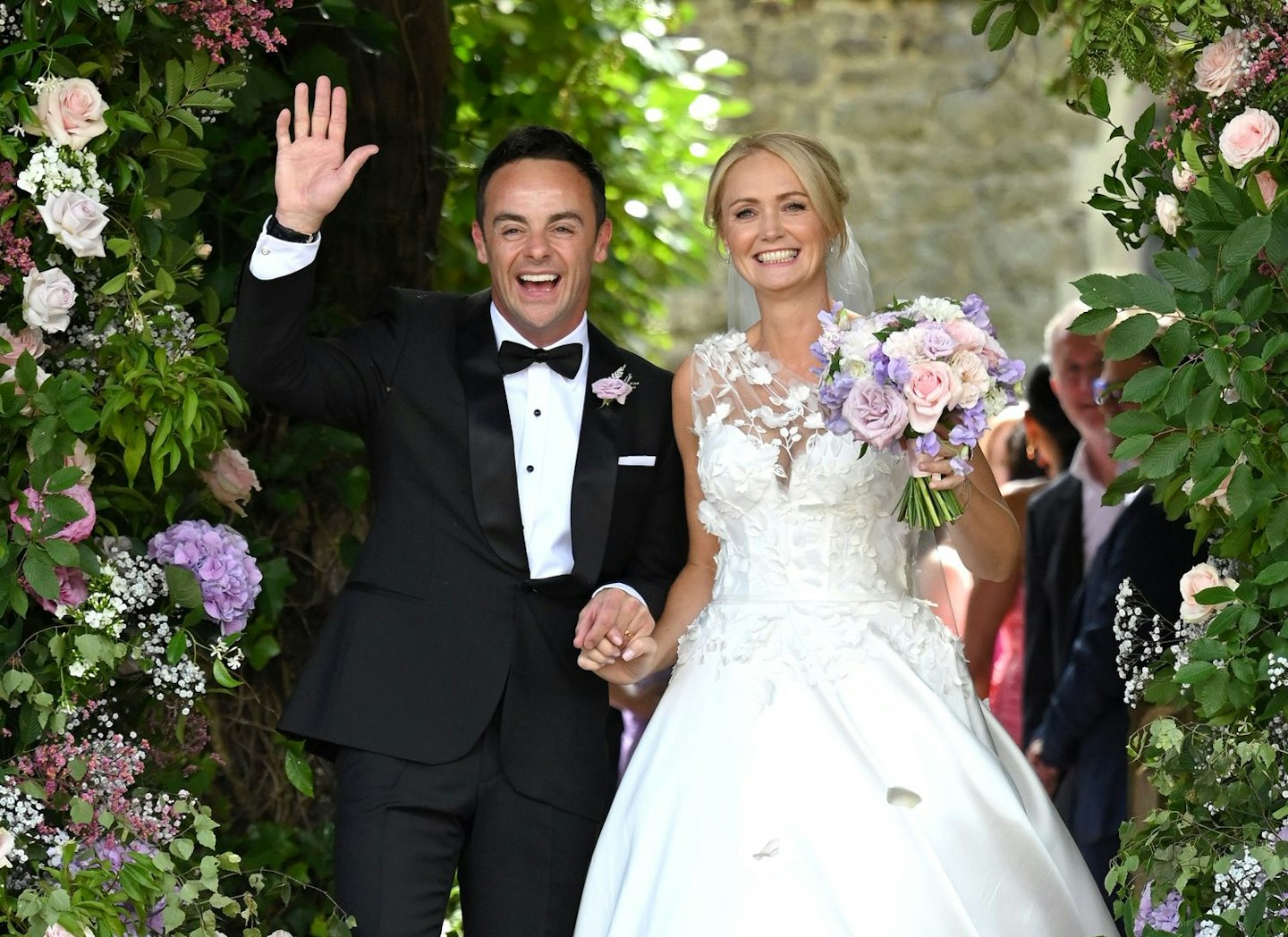 18 of 21
CREDIT: u00a9 Getty Images
Ant marries Anne-Marie Corbett: 2021
Ant married his former PA Anne-Marie Corbett at St Michael's Church in Heckfield in Hampshire on Saturday 7th August, surrounded by their close family and friends.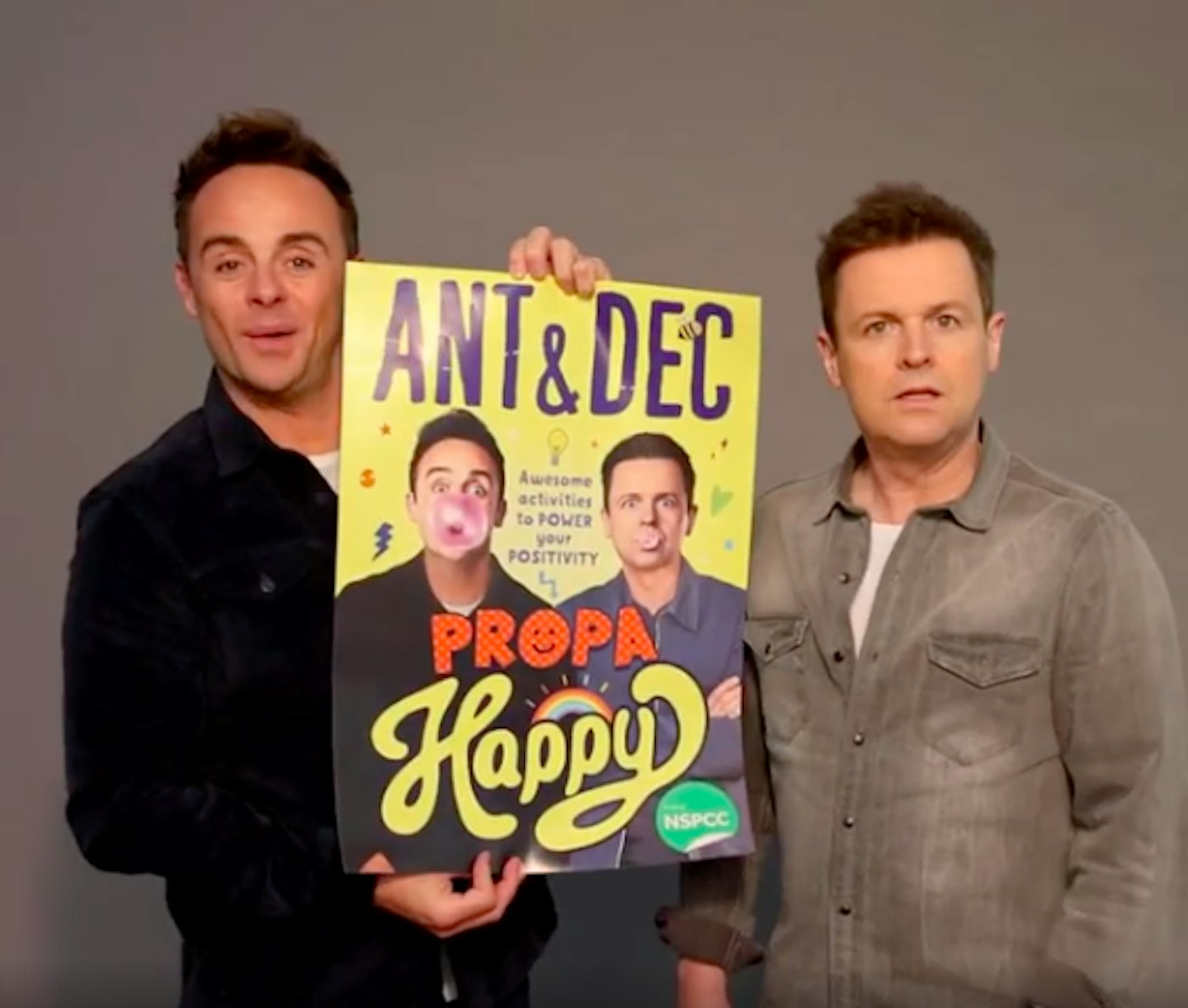 19 of 21
The duo announce a new children's book
In November 2021, Ant and Dec announced that they had written a children's book titled 'Propa Happy'. The book will be published on 26th May 2022 with all proceeds going to the NSPCC. Published by Farshore, the book is described as a fun-filled guide to feeling good for children aged 7+, packed with games, jokes, anecdotes, challenges and quizzes to make kids smile.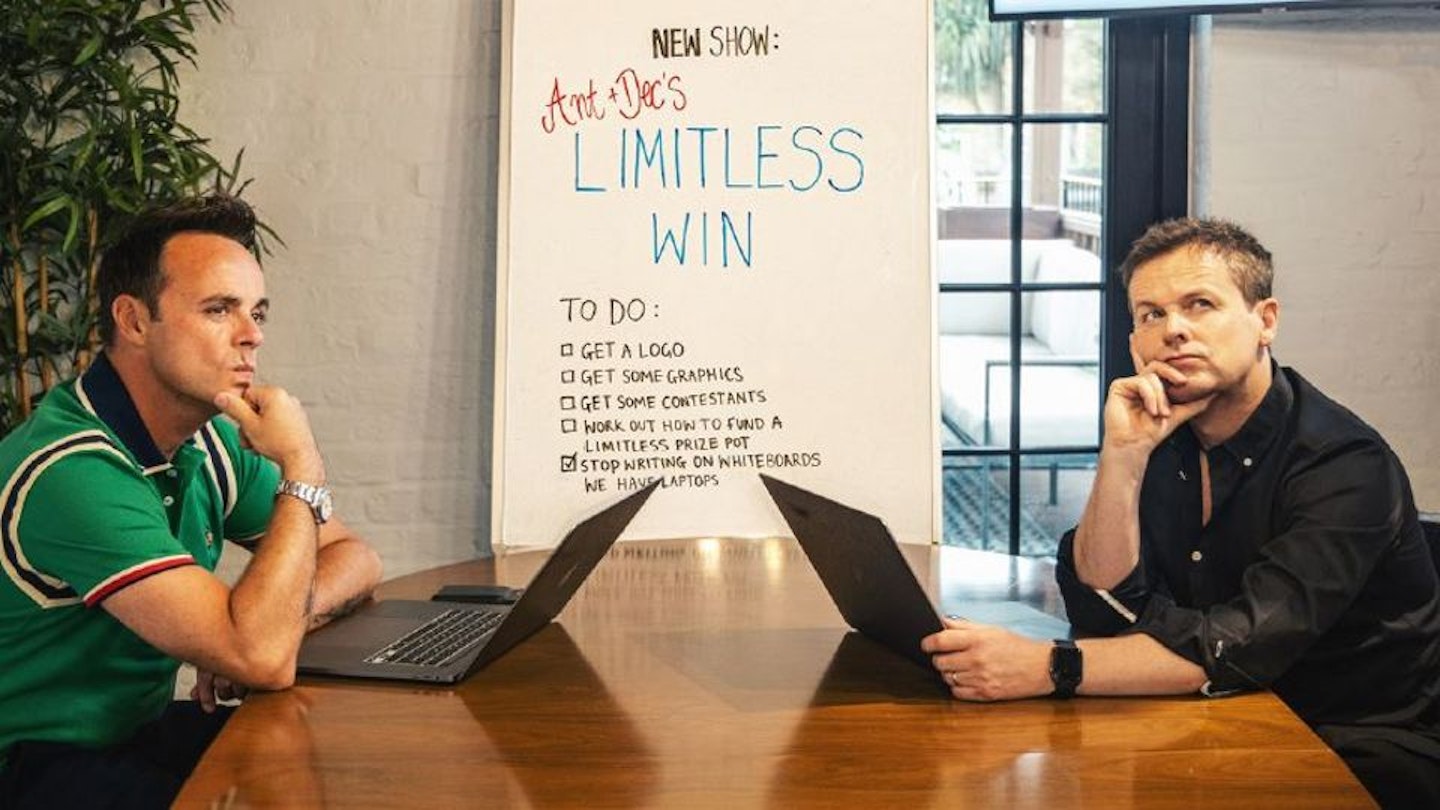 20 of 21
CREDIT: u00a9 ITV
Ant & Dec's Limitless Win
In January 2022, the boys launched their brand new game show Limitless Win. The game featured the world's first ever limitless jackpot, as well as a money ladder that never ends!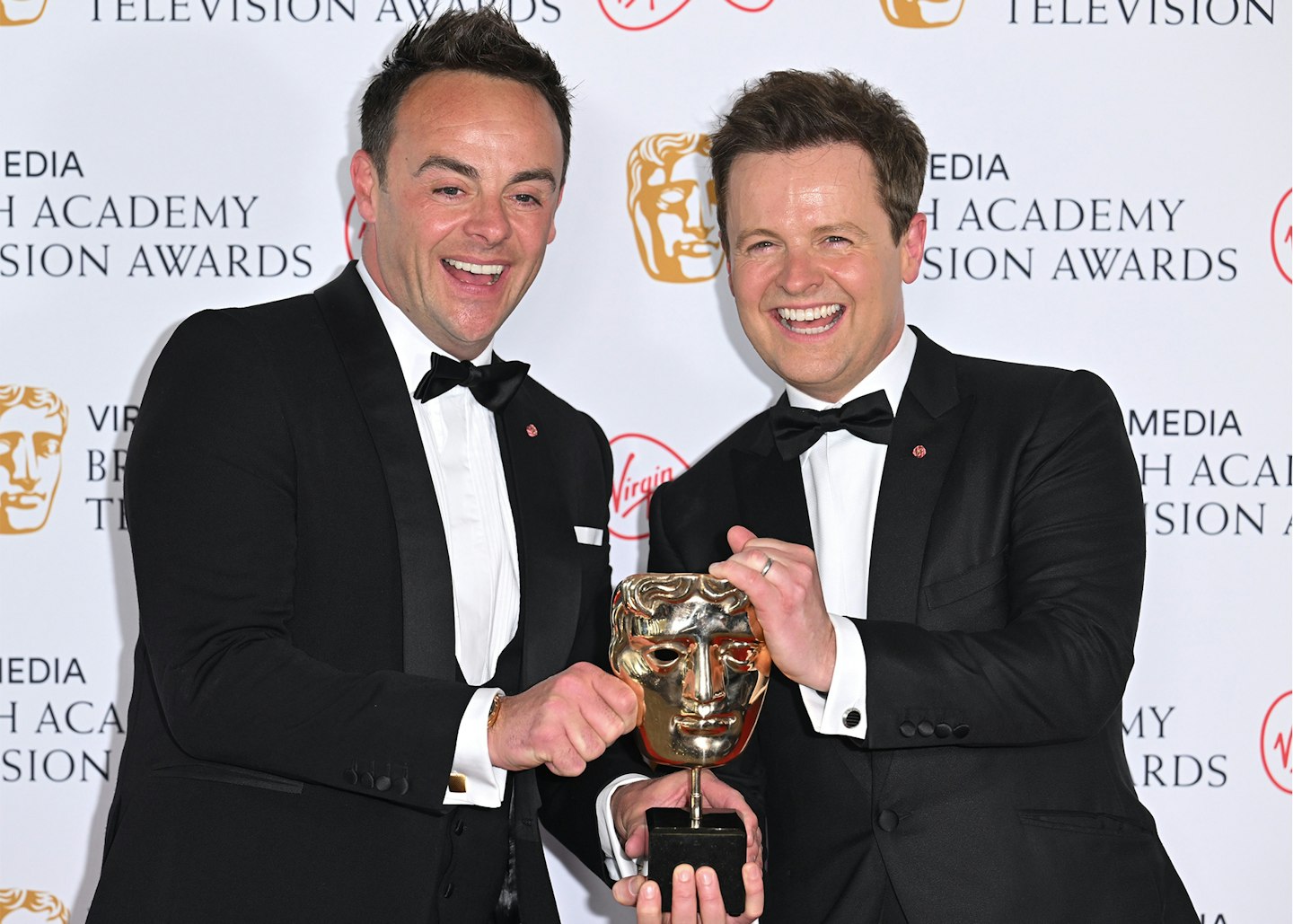 21 of 21
CREDIT: u00a9 Getty
Ant & Dec's Saturday Night Takeaway wins at the 2022 BAFTA TV Awards
On 8th May 2022, Ant and Dec secured another win under their belts as Ant & Dec's Saturday Night Takeaway won the Entertainment Programme category.
Never change, Ant and Dec!
NOW WATCH: 'Low Quality Chicken' & Big Brother Mourning Party?! Dermot O'Leary talks National Television Awards
If your favourite music icons are the Spice Girls and your favourite Ks are Kylie and the Kardashians, you need heat Radio in your life! heat Radio is portable, so you can listen to us on the move. Simply download our app from your phone's app store or listen on DAB Digital Radio UK, on Freeview Channel 716 or online at heatradio.com and at heatworld.com. We're on all the smart speakers too, just say "play heat Radio."