It seemed like a dream come true when these two A-listers tied the knot, but the first year of marriage has been far from smooth for Jennifer Lopez and Ben Affleck. And now, a source tells heat that J-Lo's calling in the lawyers as she plans for her future.
After ending their engagement back in 2004, fans were overjoyed when Jen, 53, and Ben, 50, rekindled their romance in 2021 – but after a number of public tiffs and red-carpet scowls, it appears that the honeymoon is very much over. And with their first wedding anniversary fast approaching, we're told that J-Lo is turning to lawyers for a less- than- conventional gift.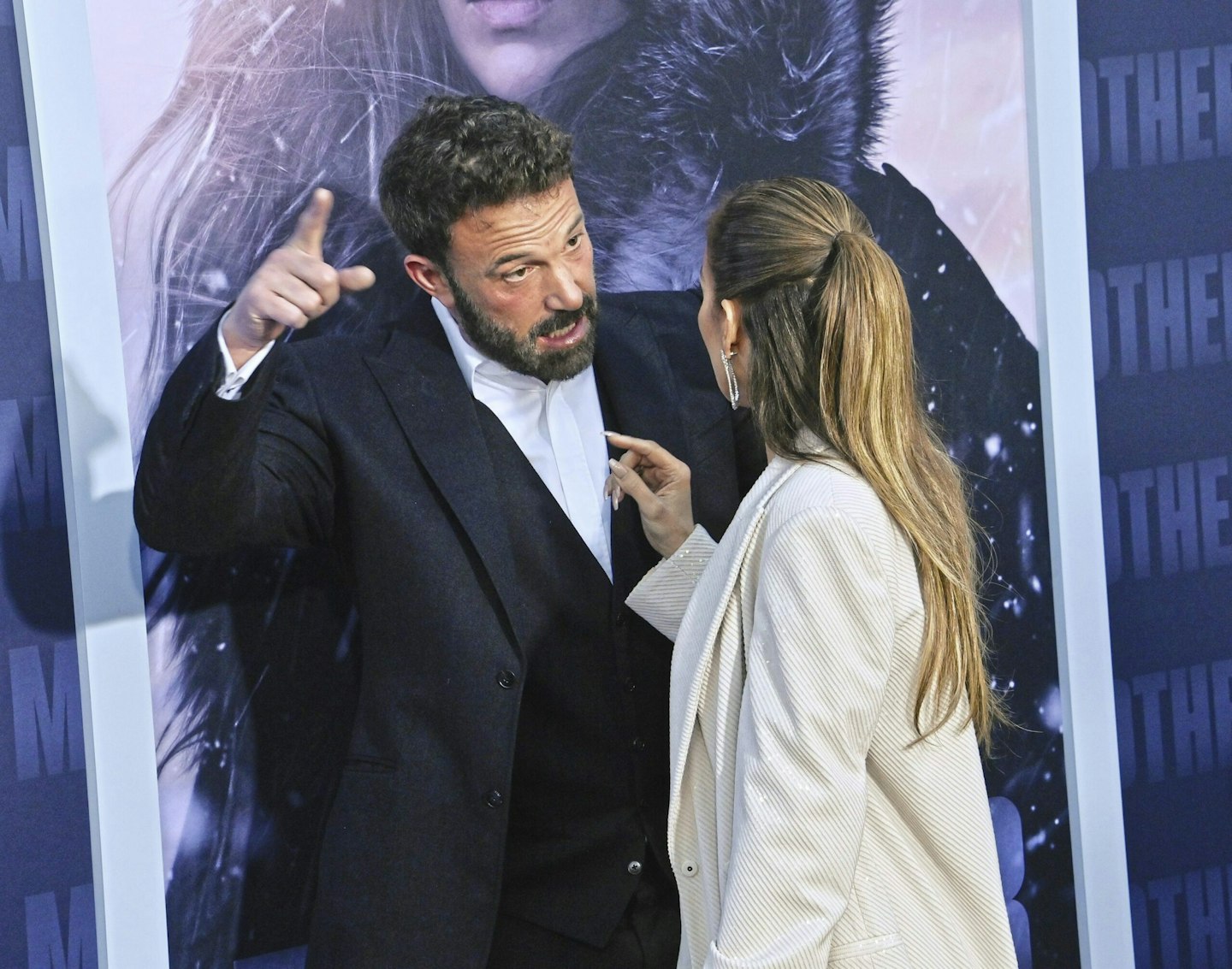 Revealing that the singer is considering a "postnup" – a prenup that takes place after the wedding – our source says, "Both of them are realists who have been through divorce and don't want to be dealing with a nightmare money battle if they don't make it out of this rough patch. Jen's got a lot more to lose than Ben, and while she trusts in her gut that he wouldn't try to take her to the cleaners, there's a 'better safe than sorry' vibe, especially with so much on the line."
And with J-Lo – who's been divorced three times already – preparing to hand over the papers, we're told there'll be no fighting where Ben's concerned, as he's tired from months of arguments over his hard-to-please wife's demands.
"Ben just wants space and serenity at this point," says our source. "He's so burnt out with the bickering, he'll sign anything to keep Jen happy."
Rumours of trouble in paradise first swirled after the newlyweds appeared at the 2023 Grammys looking tense, before some more heated moments led fans to conclude that Bennifer were not happy. And now, our source says Ben has put his foot down.
"Ben has stated his position very plainly – he doesn't like being told where to go and what to do," we're told. "J-Lo has reluctantly agreed to give him more space, but in return, she wants certain assurances to protect herself just in case the marriage doesn't work out. That's why she's got the lawyers involved, drawing up a contract that will be a fair and balanced division of assets if they ever go their separate ways."
While Ben's fortune is far from measly, his $150-200million net worth pales in comparison to J-Lo's impressive $400million. "Ben's production company with Matt Damon is going to be worth a fortune, and there's an expectation that one day an offer will come in that'll put him on a whole new level of wealth," our source reveals.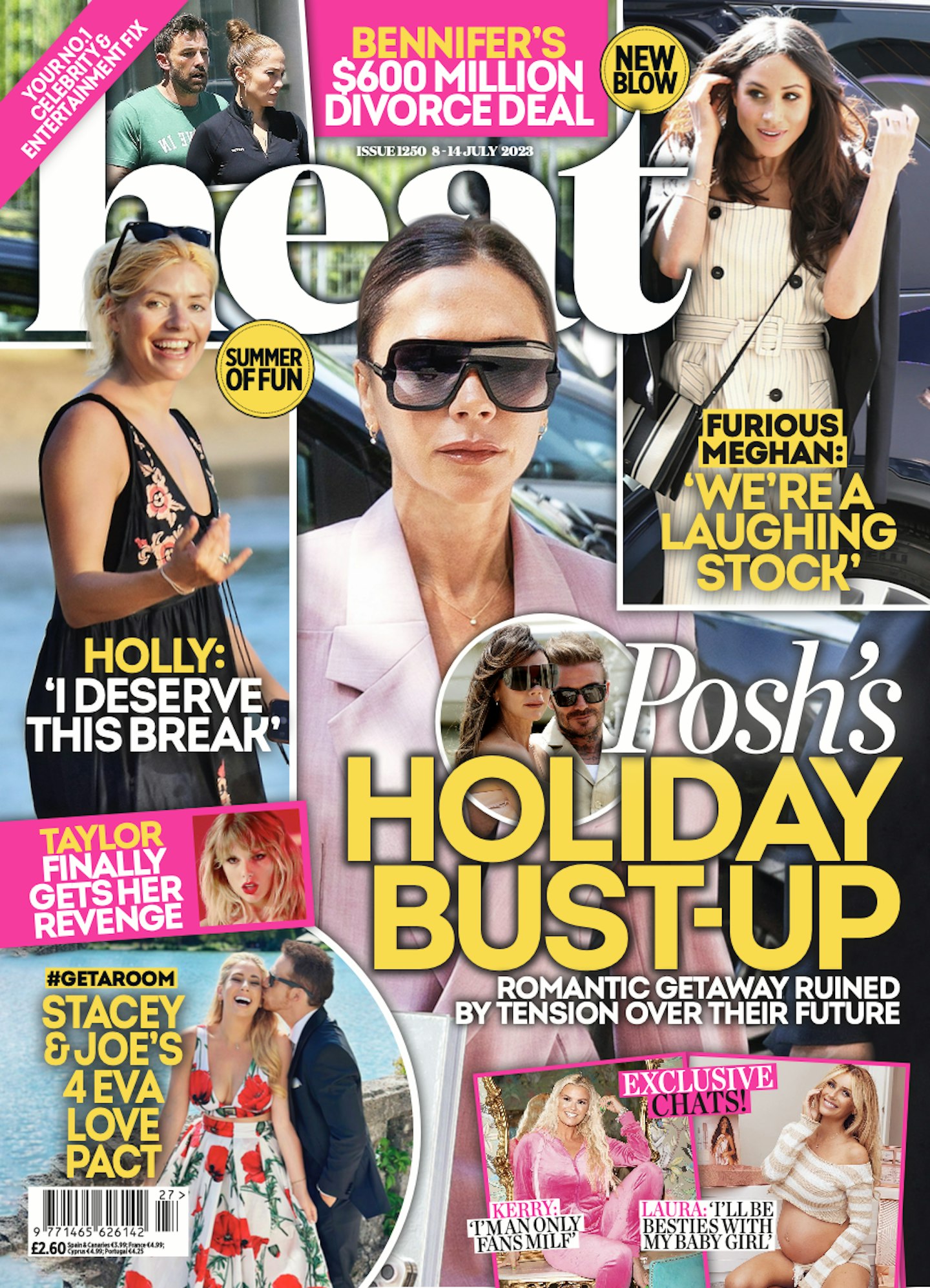 "But J-Lo's currently worth at least twice what he is, so she's the one with the most to lose. It's not uncommon for couples in Hollywood to arrange these types of formal documents a year or two into their marriage, so they're being sensible, but it still isn't an ideal scenario off the back of so much tension and trouble."
But even with J-Lo taking steps to protect her share of their $600m fortune, she's far from done making this marriage work. And the stakes are higher than ever, with the couple, who have five children between them, sealing the deal on a $60million LA mansion just last month. "J-Lo's still giving this marriage everything she's got," says our source.
"She's pulling out all the stops to do some damage control with the never-ending PDAs, while also insisting to everyone that they're fine.
"But when the cameras are off, there's real tension between them – and even she would admit it's going to take time, patience, and a lot of couples' therapy to get them back on track."
WATCH: Annie Murphy On Schitt's Creek Fashion And Singing Saweetie With Salma Hayek