We think Ed Sheeran should stop playing with our emotions: His lion tattoo is REAL.
According to the *Thinking Out Loud *singer, he only had to cover it up for a TV show.
Ultimate prankster Ed got a lion tattoo inked on his chest two weeks ago, he then posted a picture to his Instagram showing it had disappeared and now it's back again. Ha. Ha. Such a funny man, Ed.
More news!
The 24-year-old revealed the news on his Insta, where he captioned the picture: "Only joking, covered it up for a TV show didn't I."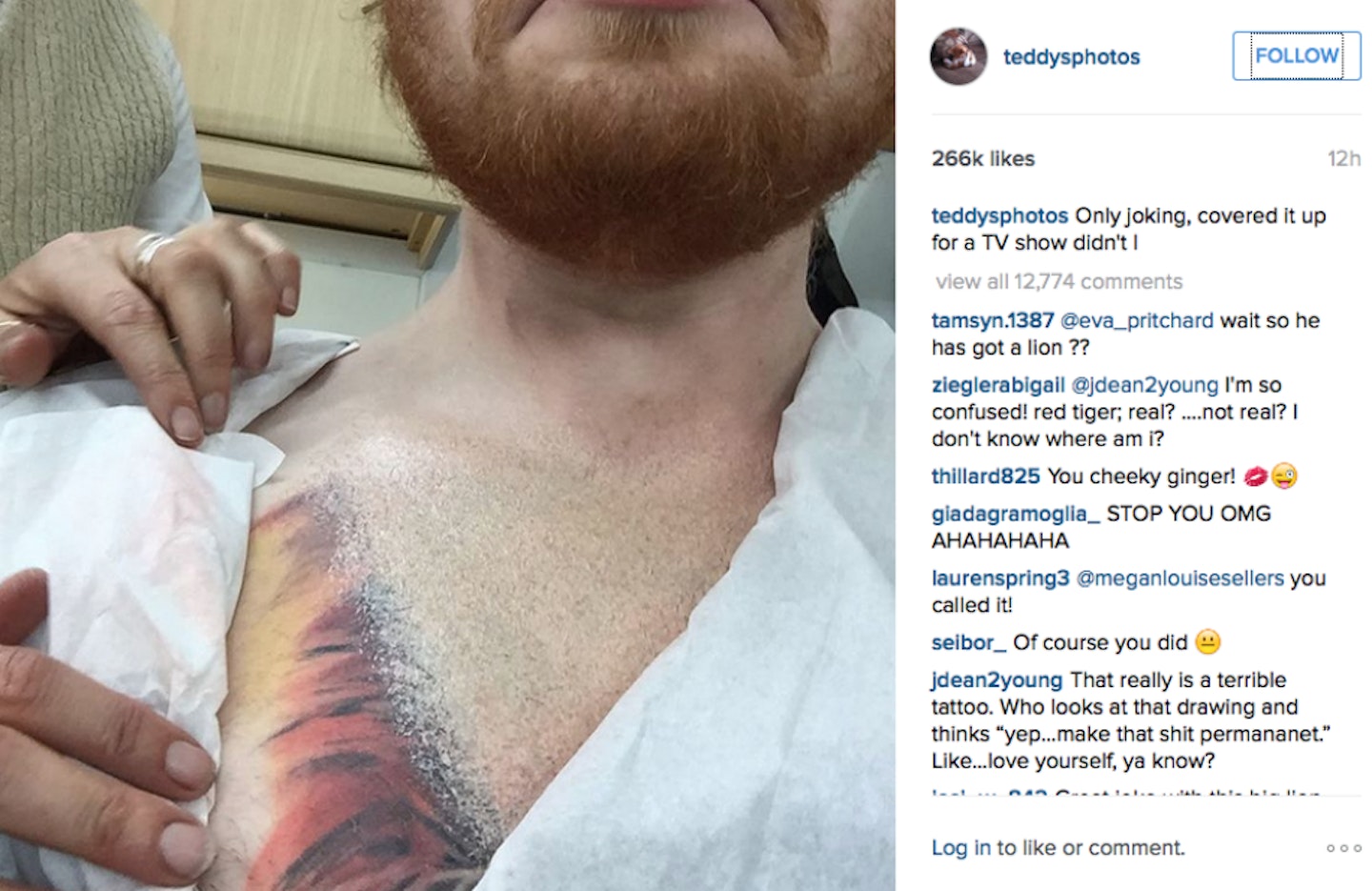 Yesterday, he showed off his bare, ink-free chest, alongside the caption: "Was only joking about the lion." You had us fooled, Ed.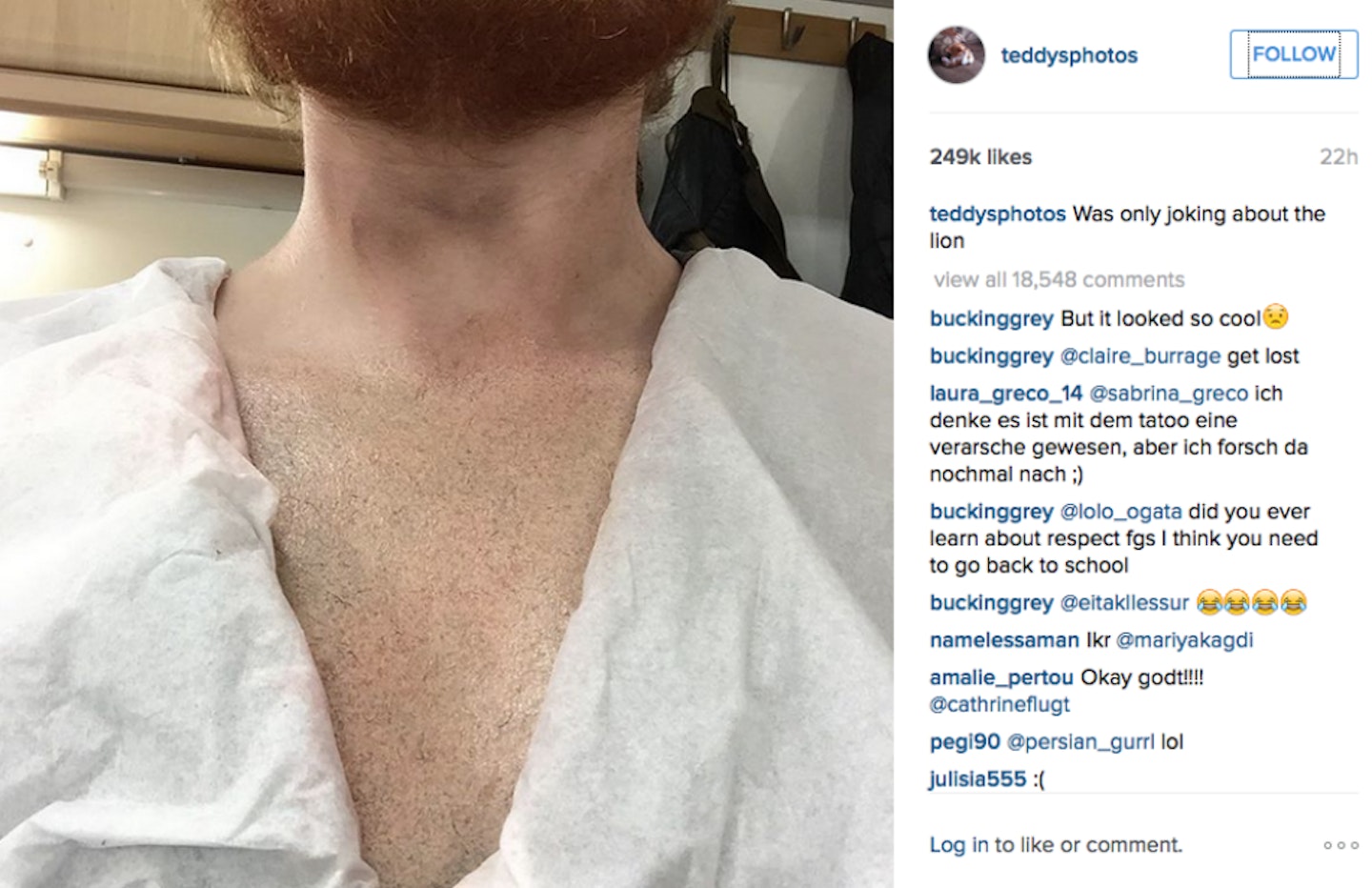 Earlier this month, Ed first posted a picture of a half-finished lion tattoo emblazoned on his chest, which is meant to honour the England football team's mascot.
After posting that it had gone, he said the news of the tattoo had "always just been an elaborate prank".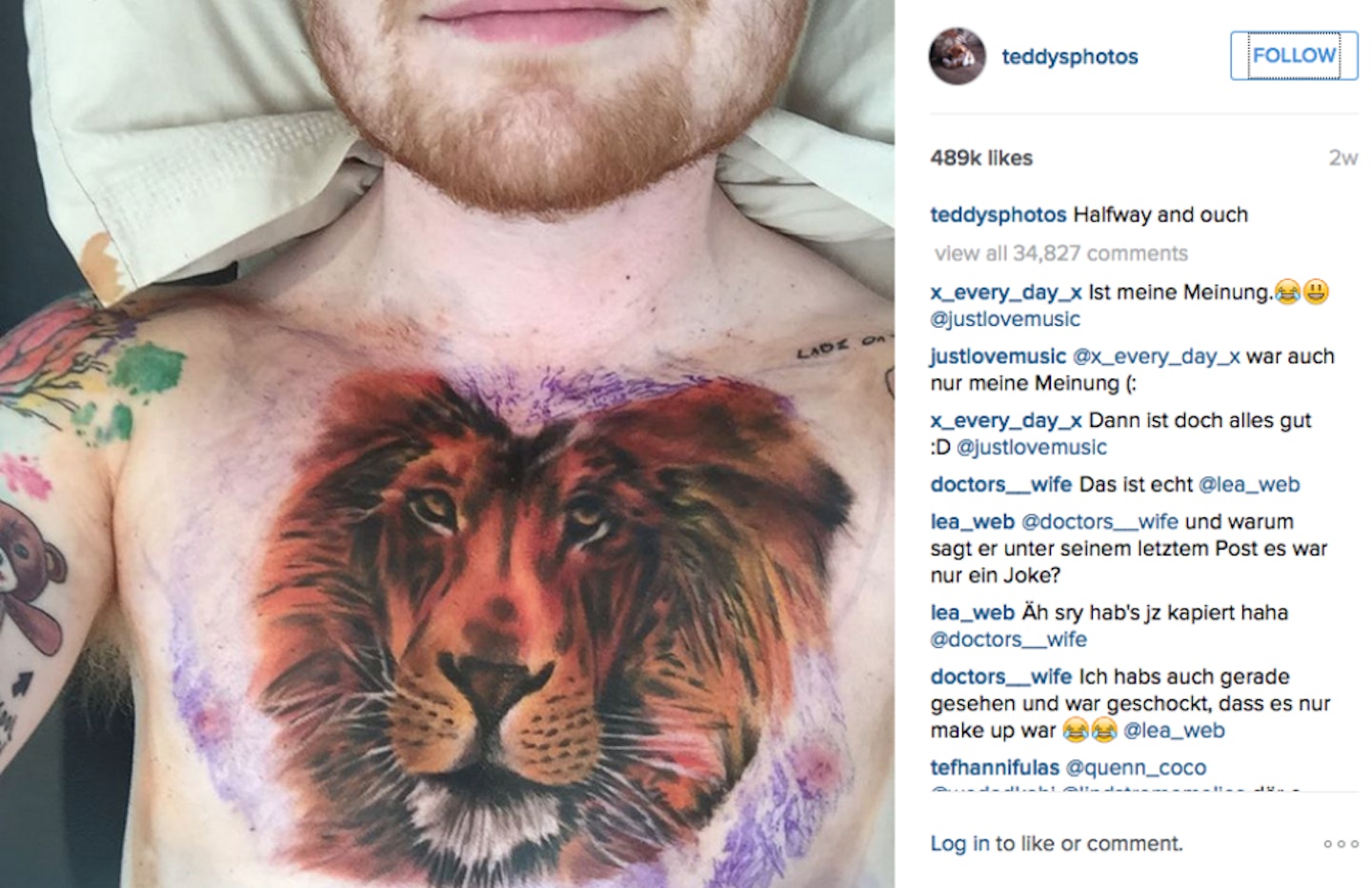 His tattoo artist, Kevin Paul, says there's much more work to be done on the tatt and on many others.
The Derby tattoist has become recognised as a tattoo artist to the stars, having also worked on Dappy, One Direction's Harry Styles and Ray Quinn.
Celebrity tattoos: The best and worst:
Celebrity tattoos: The best and worst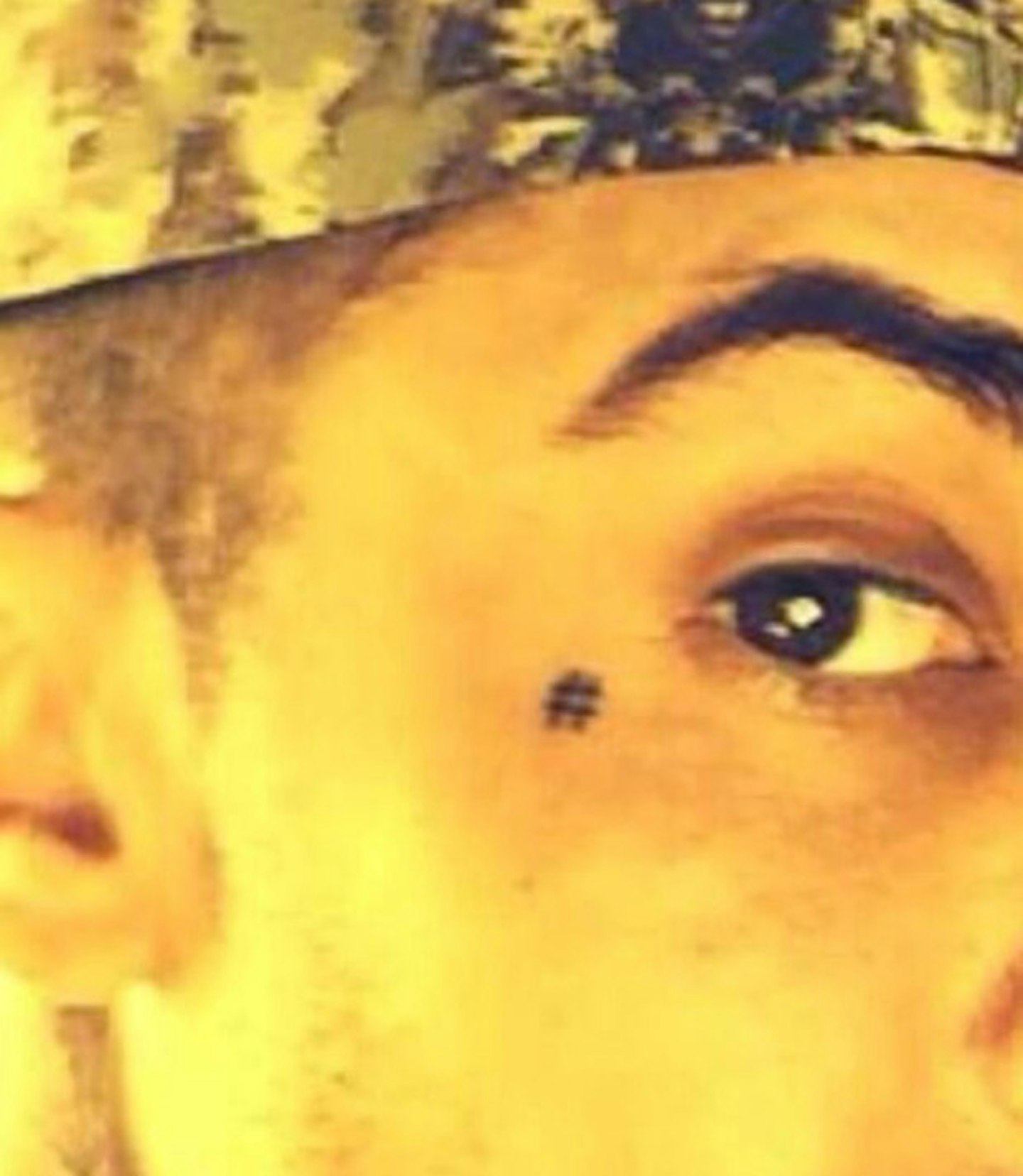 1 of 30
Dappy did this so his face "would always be trending"...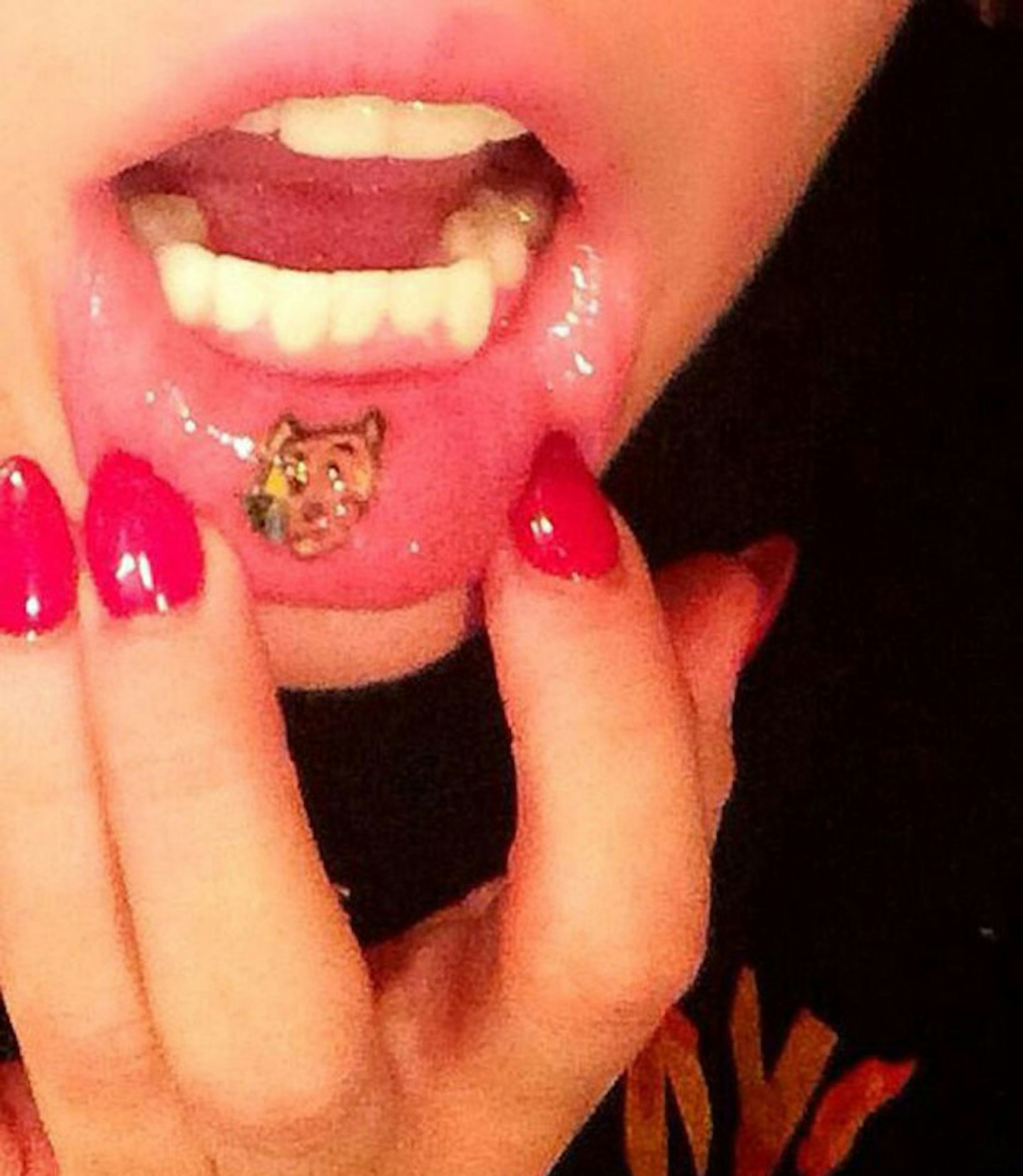 2 of 30
miley-cyrus-tattoo-lips-mouth
Ouch!! We couldn't think of a worse place to be tattooed Miss Cyrus!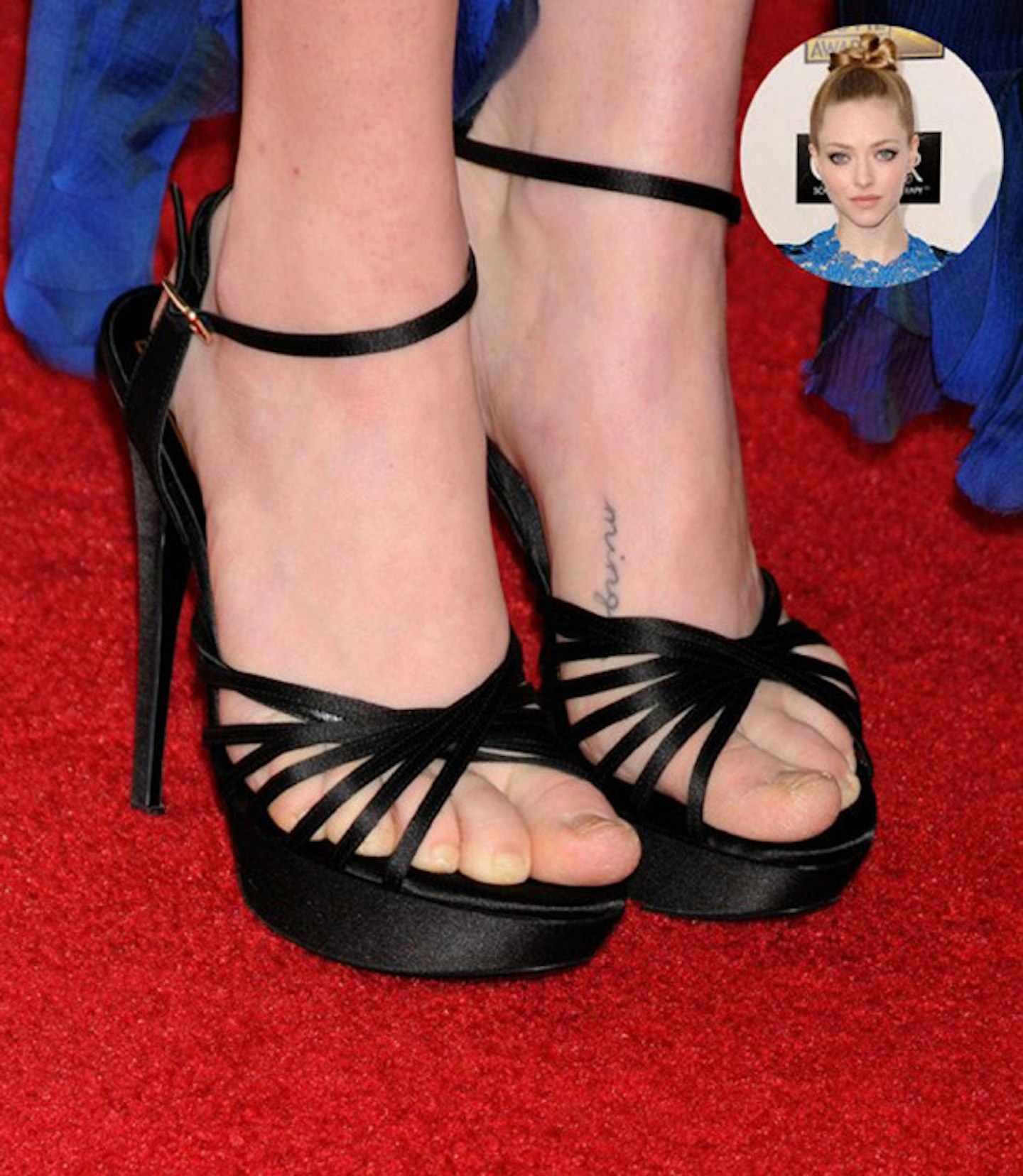 3 of 30
amanda-seyfried-minge-tattoo-foot
We're not sure if Amanda Seyfried knows the meaning of the word minge!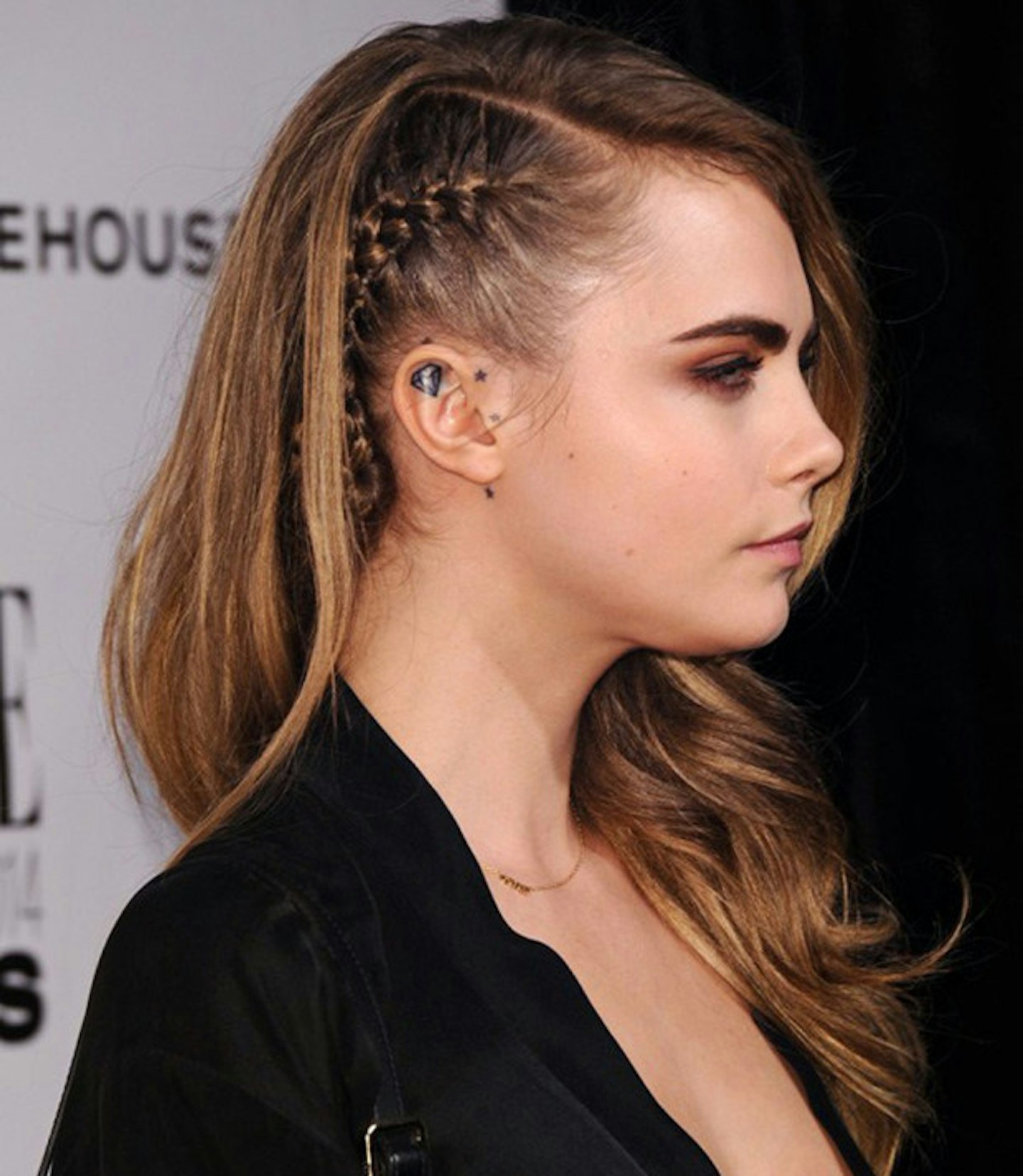 4 of 30
cara-delevingne-tattoo-ear-stars
We can't imagine how noisy the needle must have been next to your ear, Cara!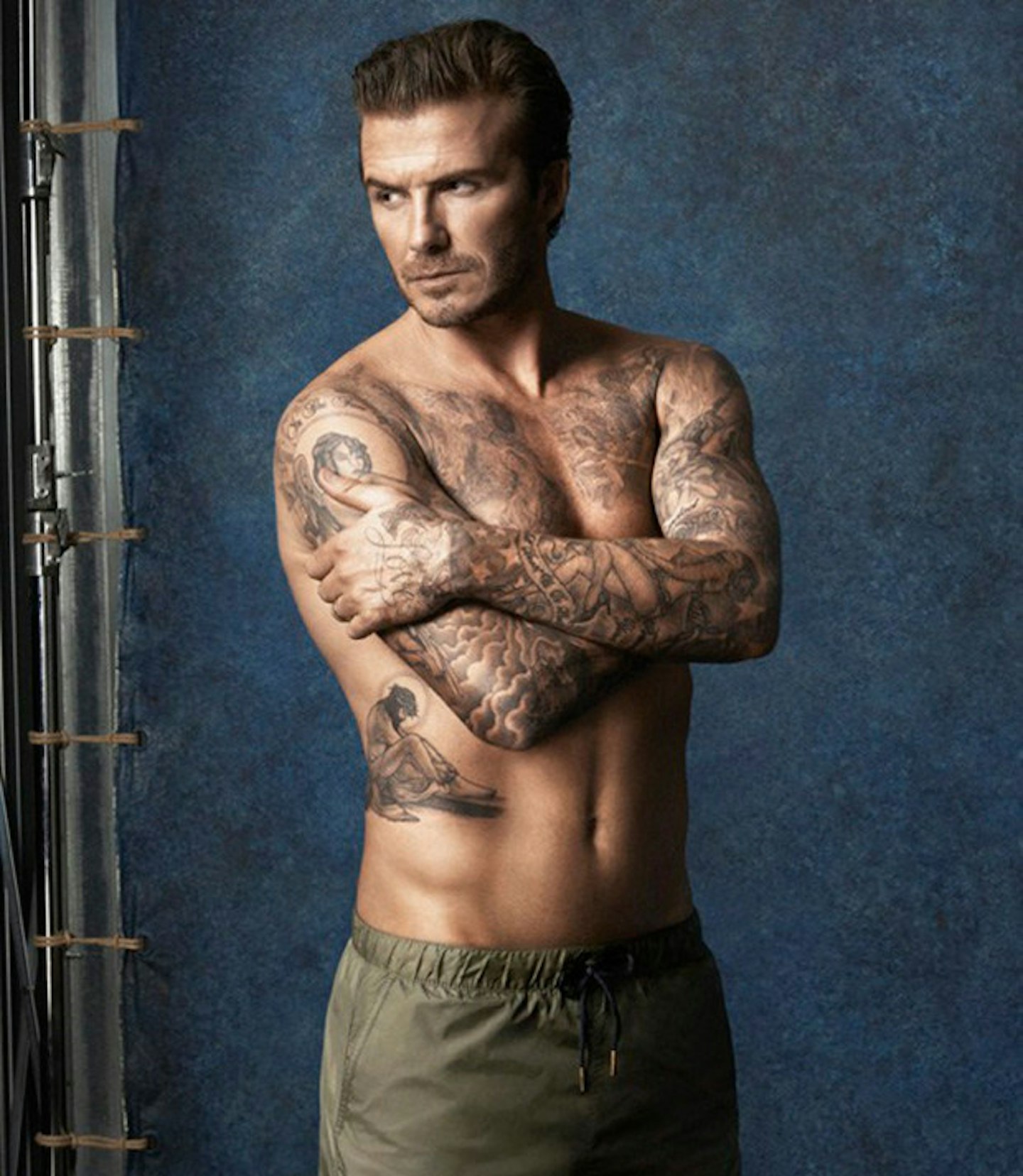 5 of 30
david-beckham-topless-tattoos-picture
David Beckham, the tattoo GOD!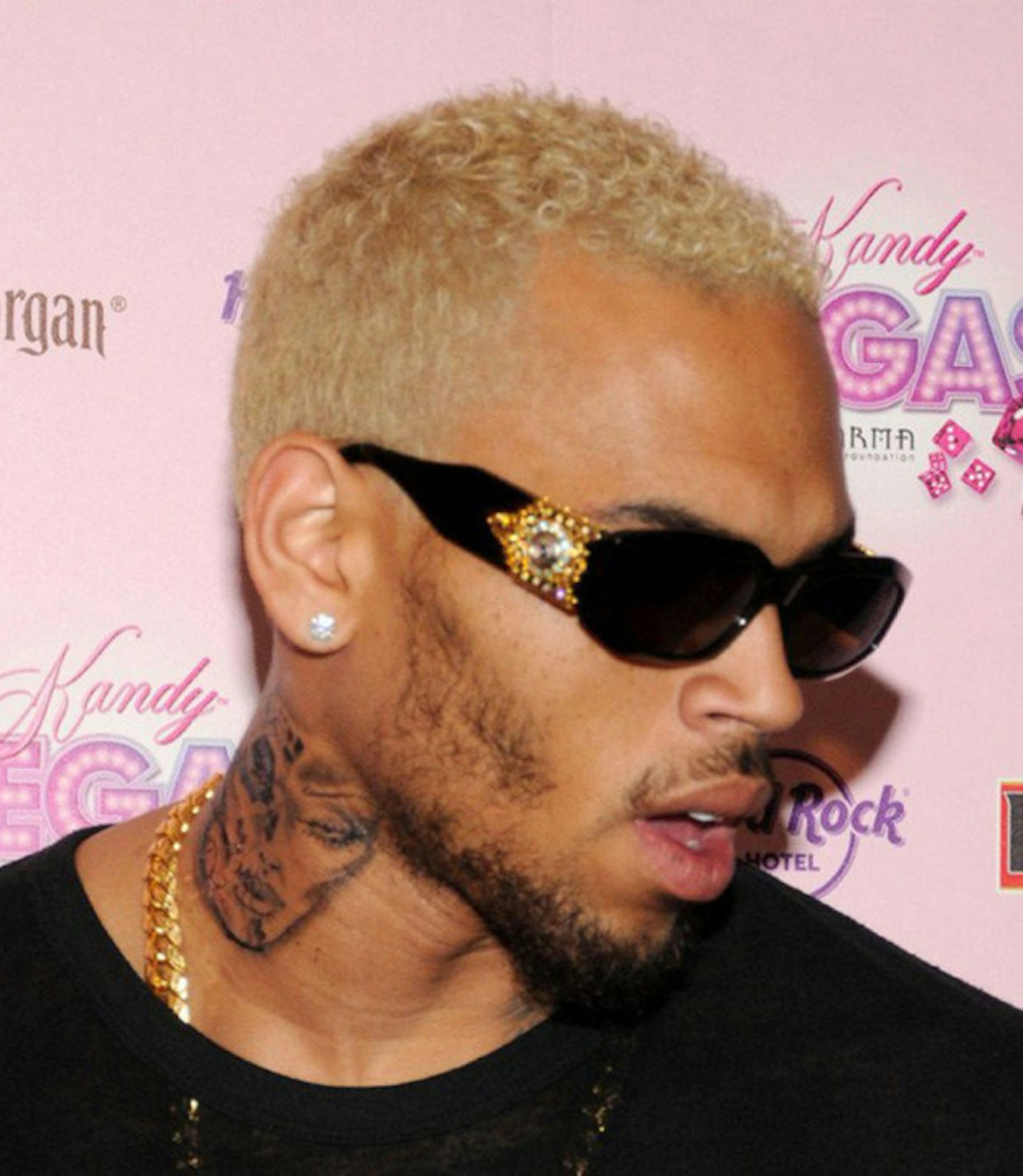 6 of 30
chris-brown-tattoo-rihanna-neck
Chris Brown denied reports that this was Rihanna's beaten face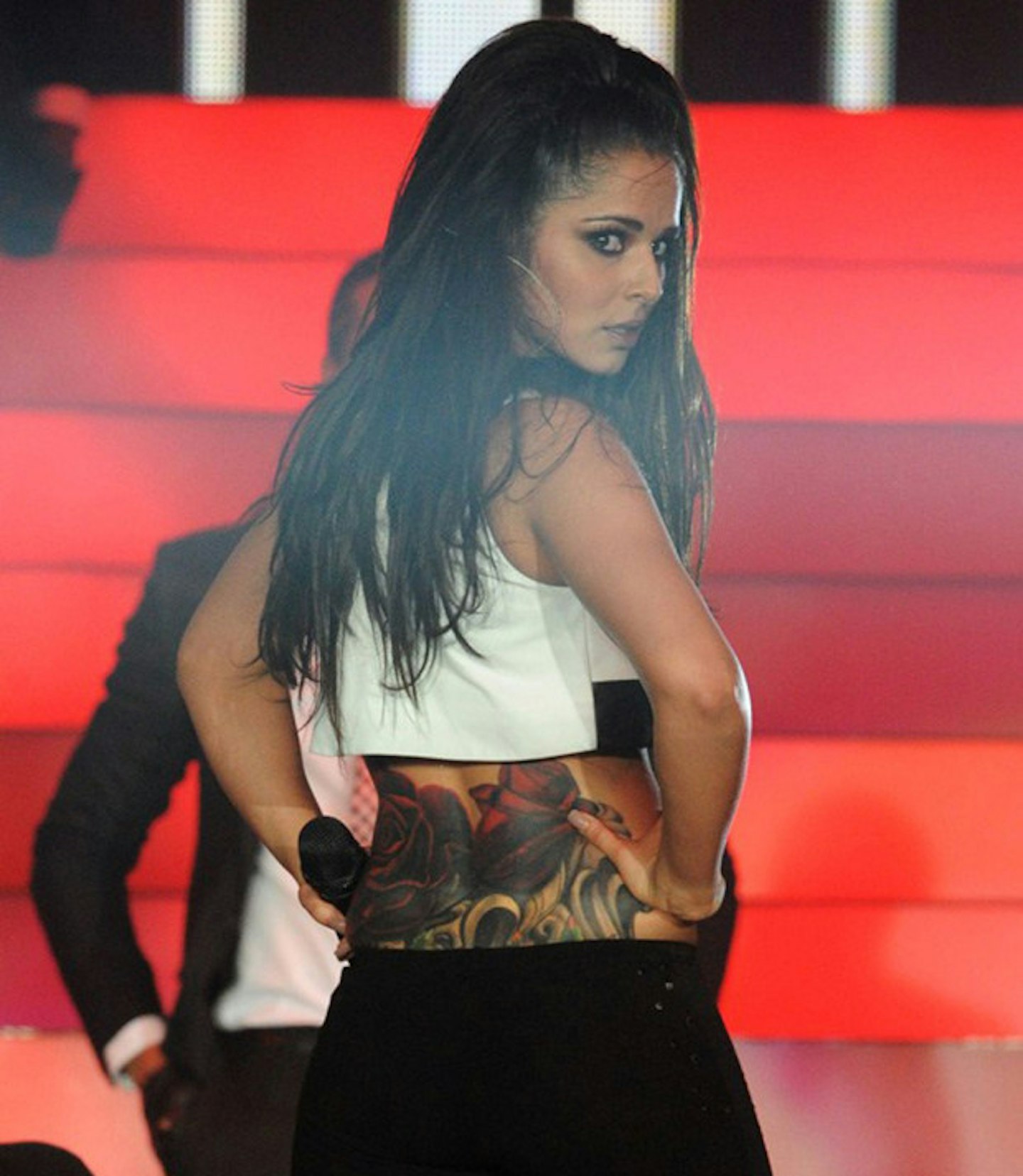 7 of 30
cheryl-cole-rose-tattoo-bum
We still have so many questions on this one Chezza!!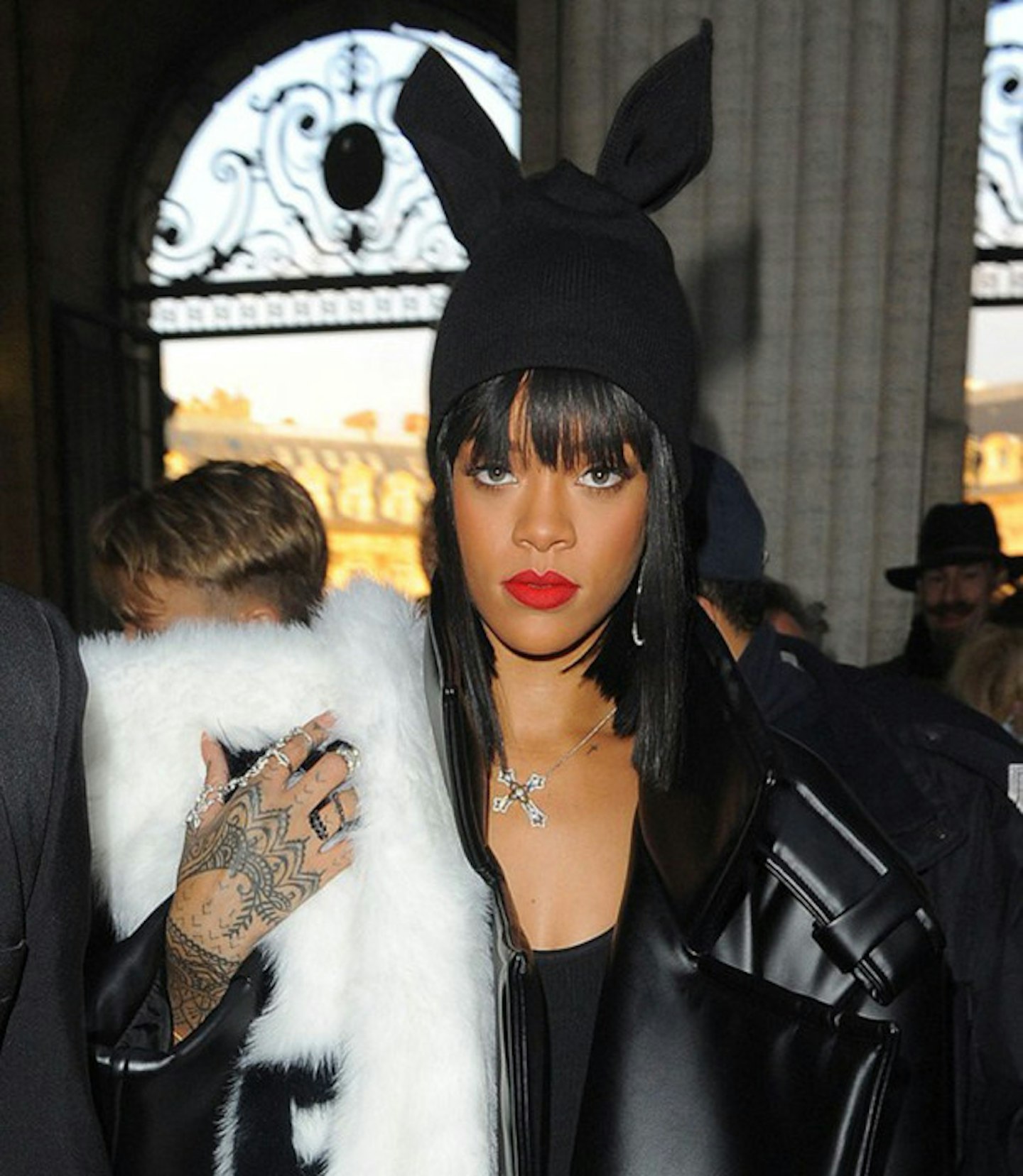 8 of 30
rihanna-tattoo-tribal-arm-hand
A tribal tattoo gone too far RiRi?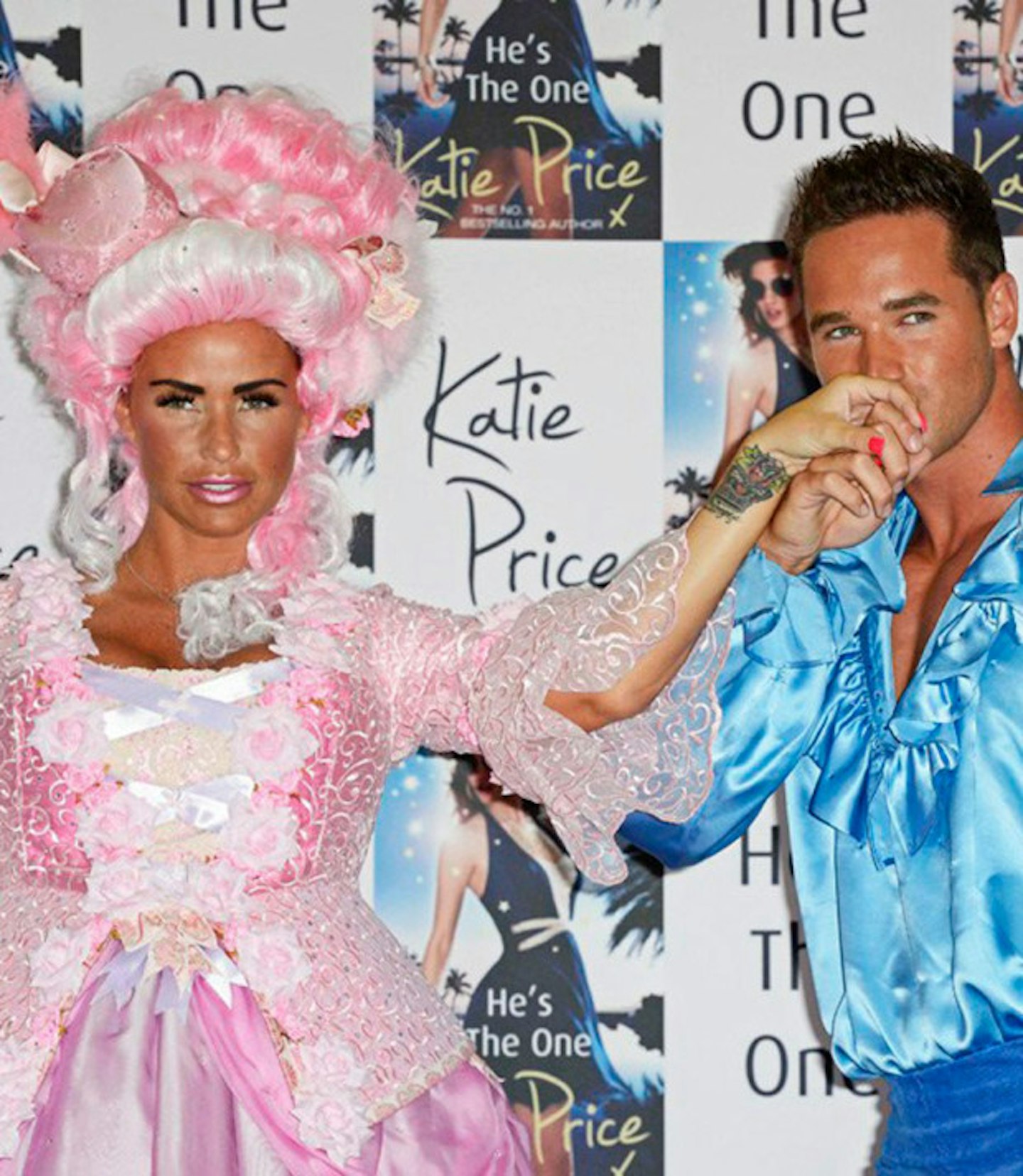 9 of 30
katie-price-tattoo-peter-andre
FYI, that tattoo used to say "Pete"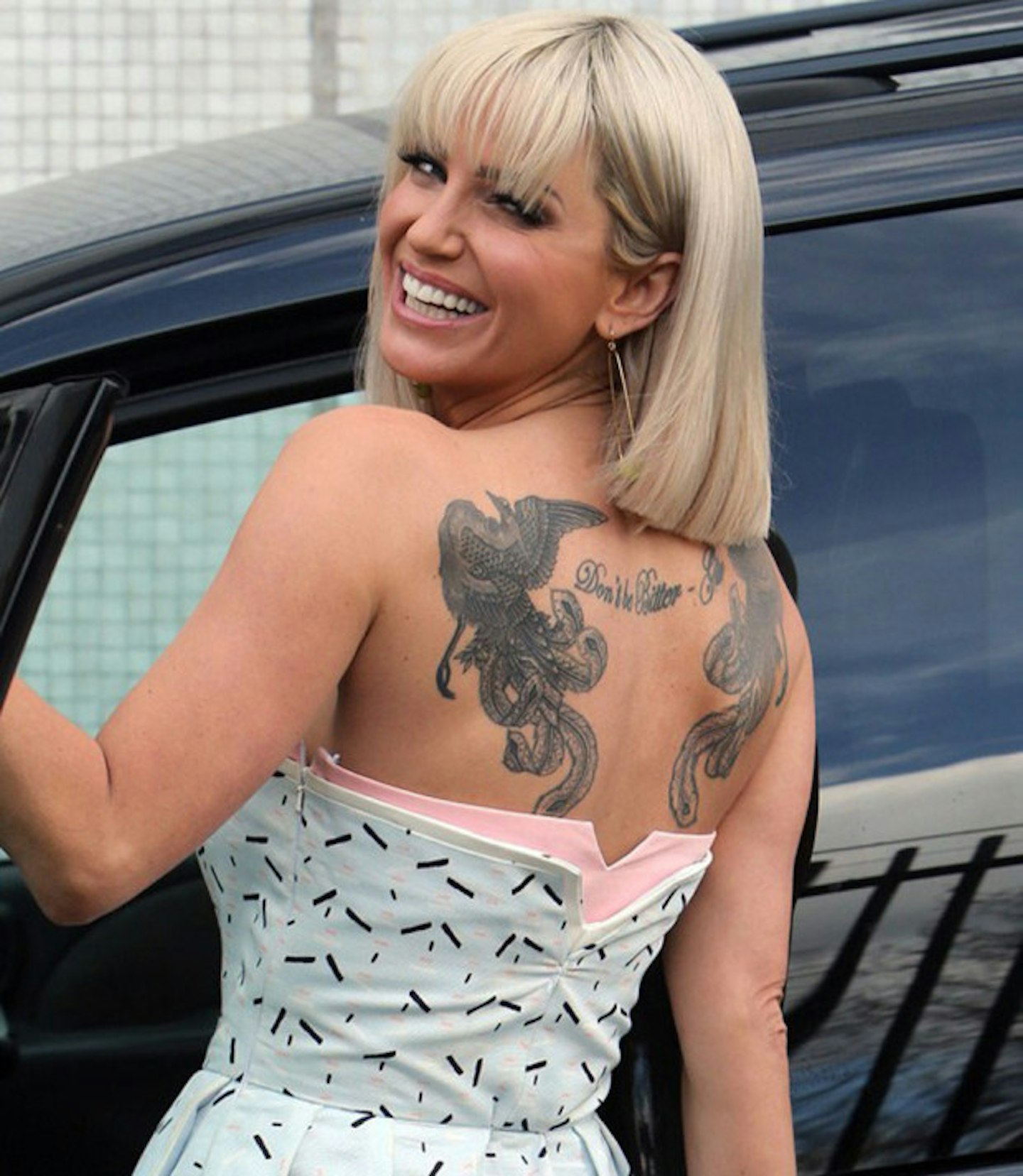 10 of 30
sarah-harding-tattoo-back-glitter
We're not sure if "Don't be Bitter- Glitter" will ever be a "thing", Miss Harding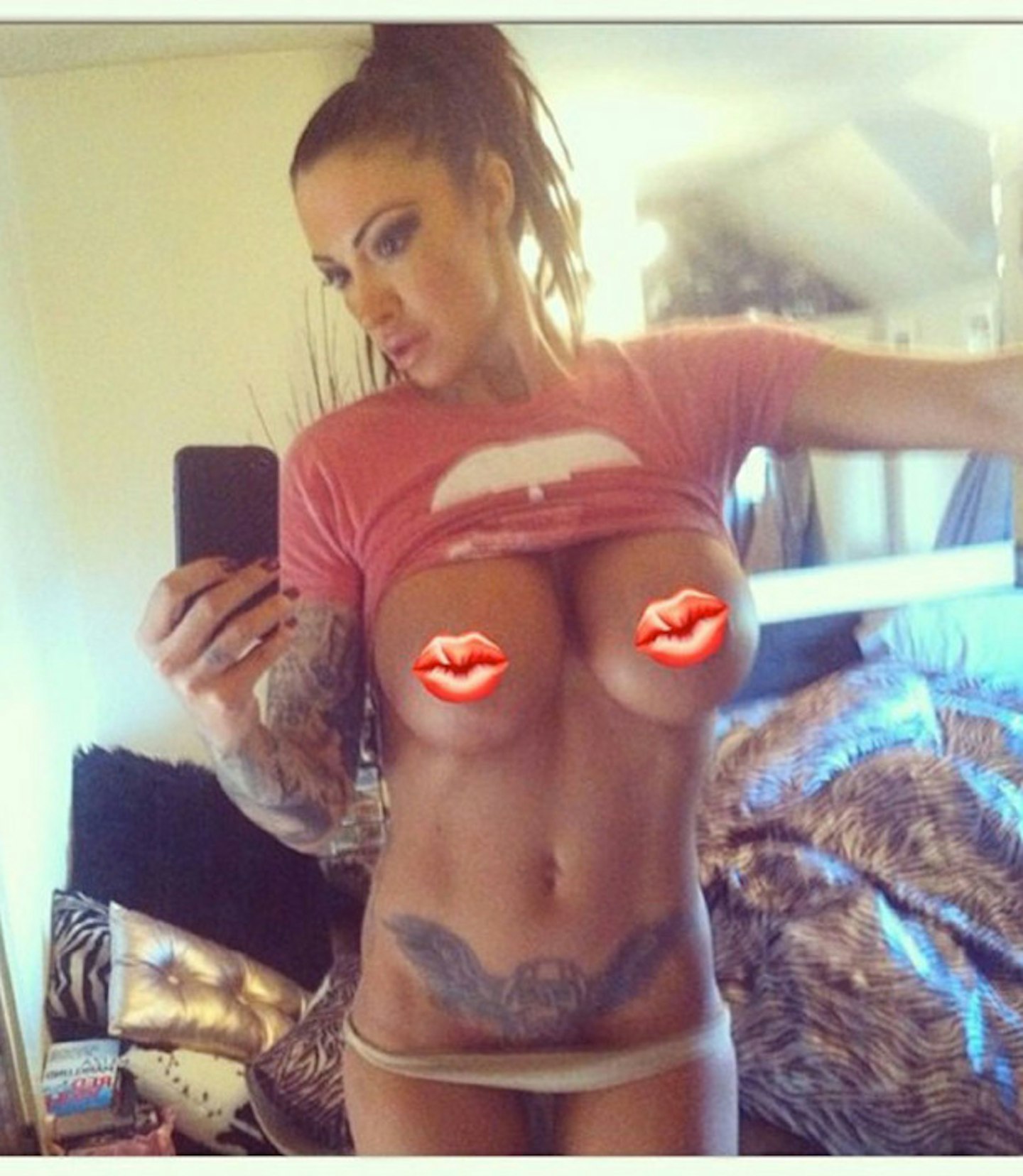 11 of 30
jodie-marsh-tattoo-stomach-vagina-boobs
Jodie, why does it go all the way down there?!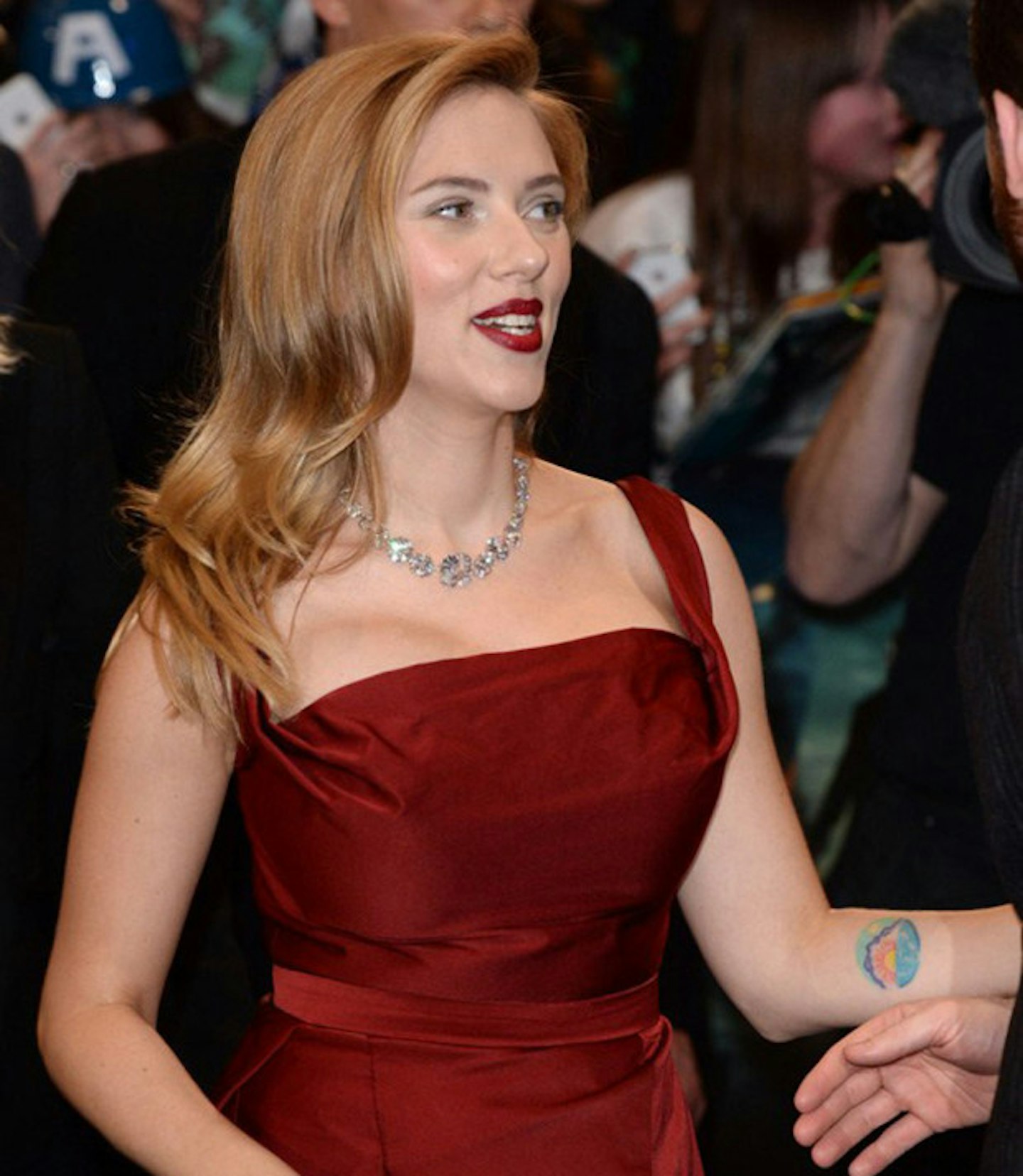 12 of 30
scarlett-johansson-tattoo-arm-picture
Looks like a five-year-old drew that, Scarlett
13 of 30
boy-george-tattoo-face-picture
These face tattoos get better and better, Boy George!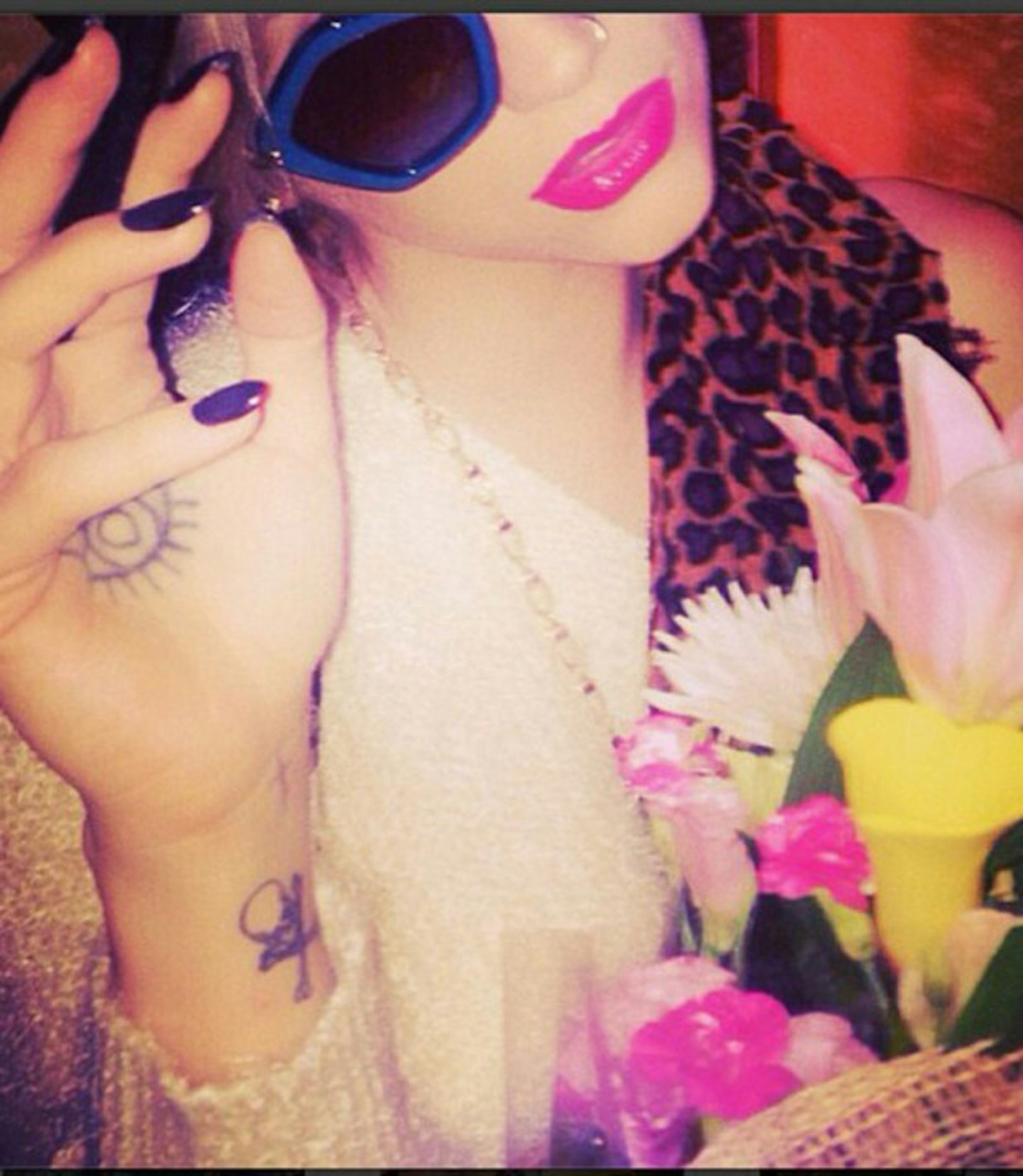 14 of 30
kesha-tattoo-hand-wrist-picture
They say beauty is in the eye of the be-hold-er, Kesha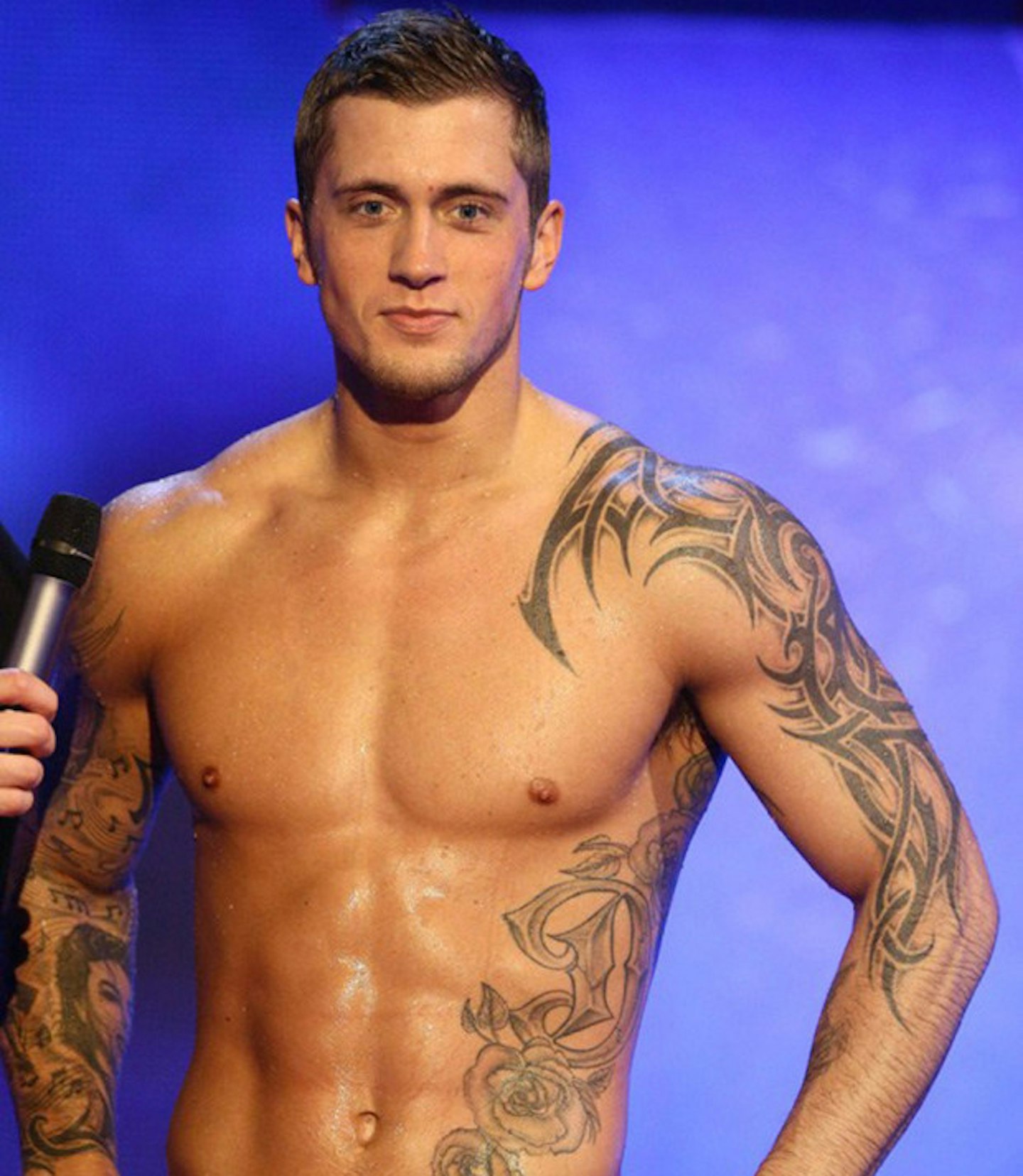 15 of 30
dan-osborne-towie-tattoo-naked
Any excuse to post a half-naked picture of Dan Osborne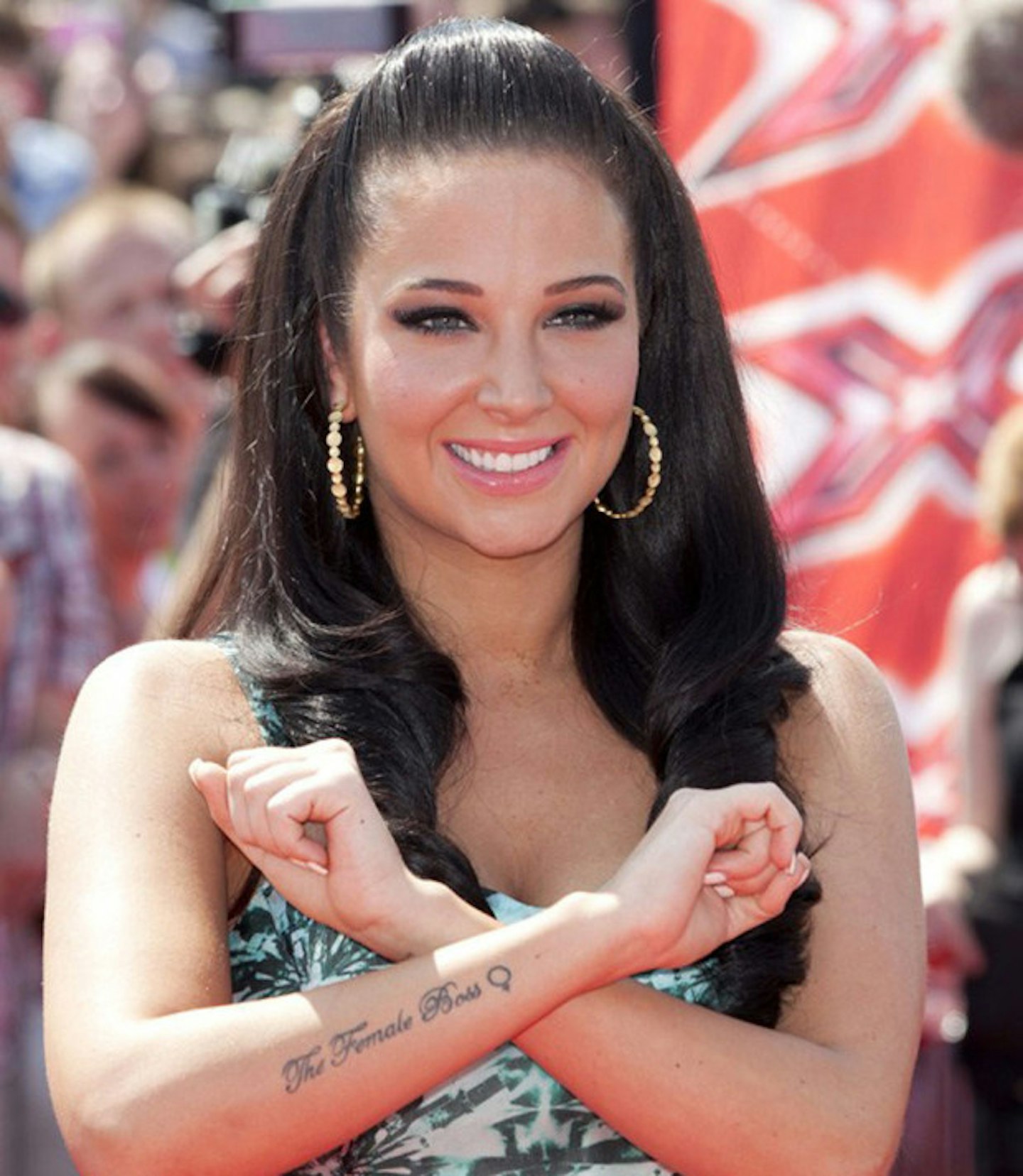 16 of 30
tulisa-tattoo-the-female-boss
Tulisa's "The Female Boss"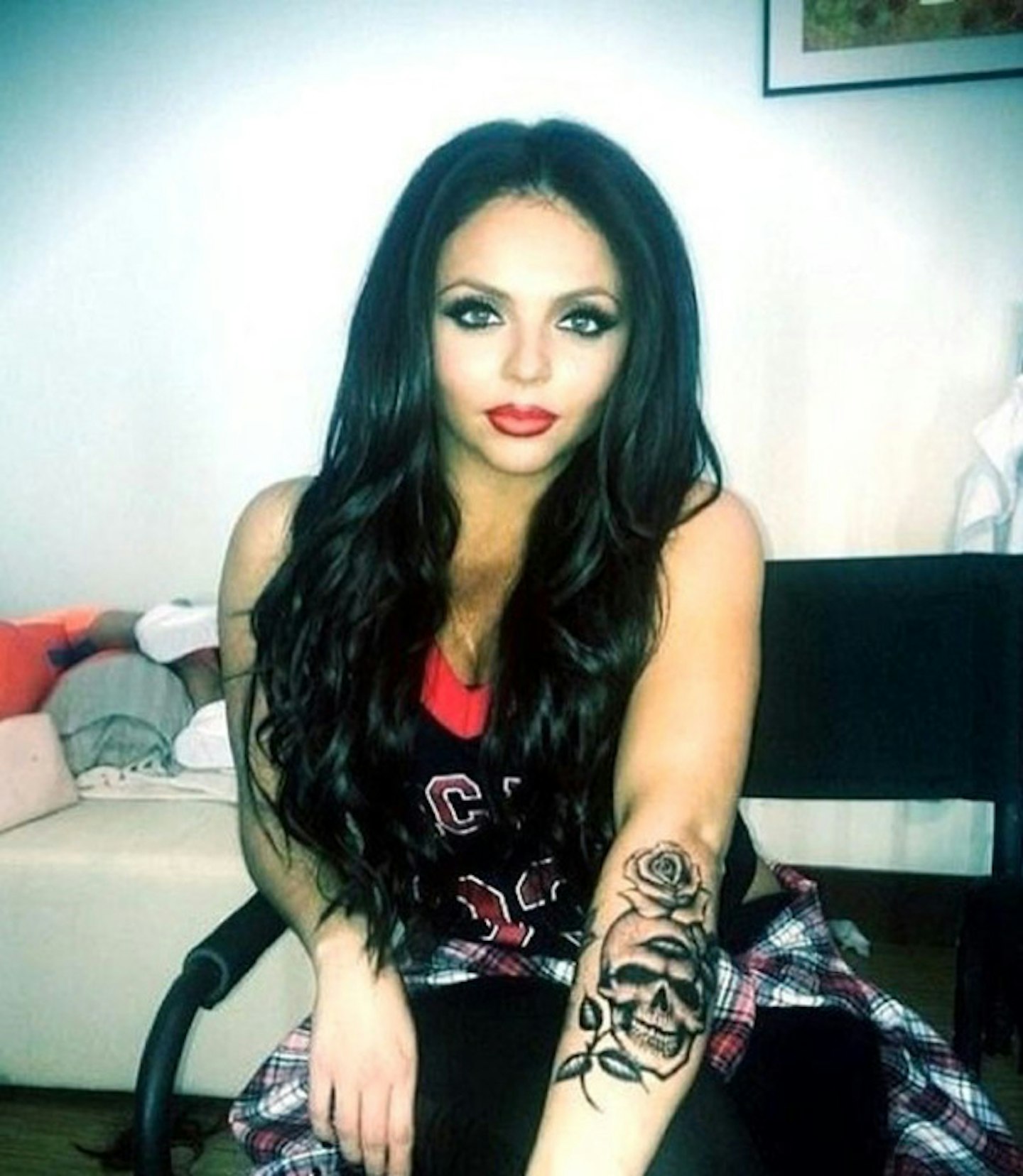 17 of 30
jesy-nelson-little-mix-tattoo
The tattoo matches your dark hair, Jesy!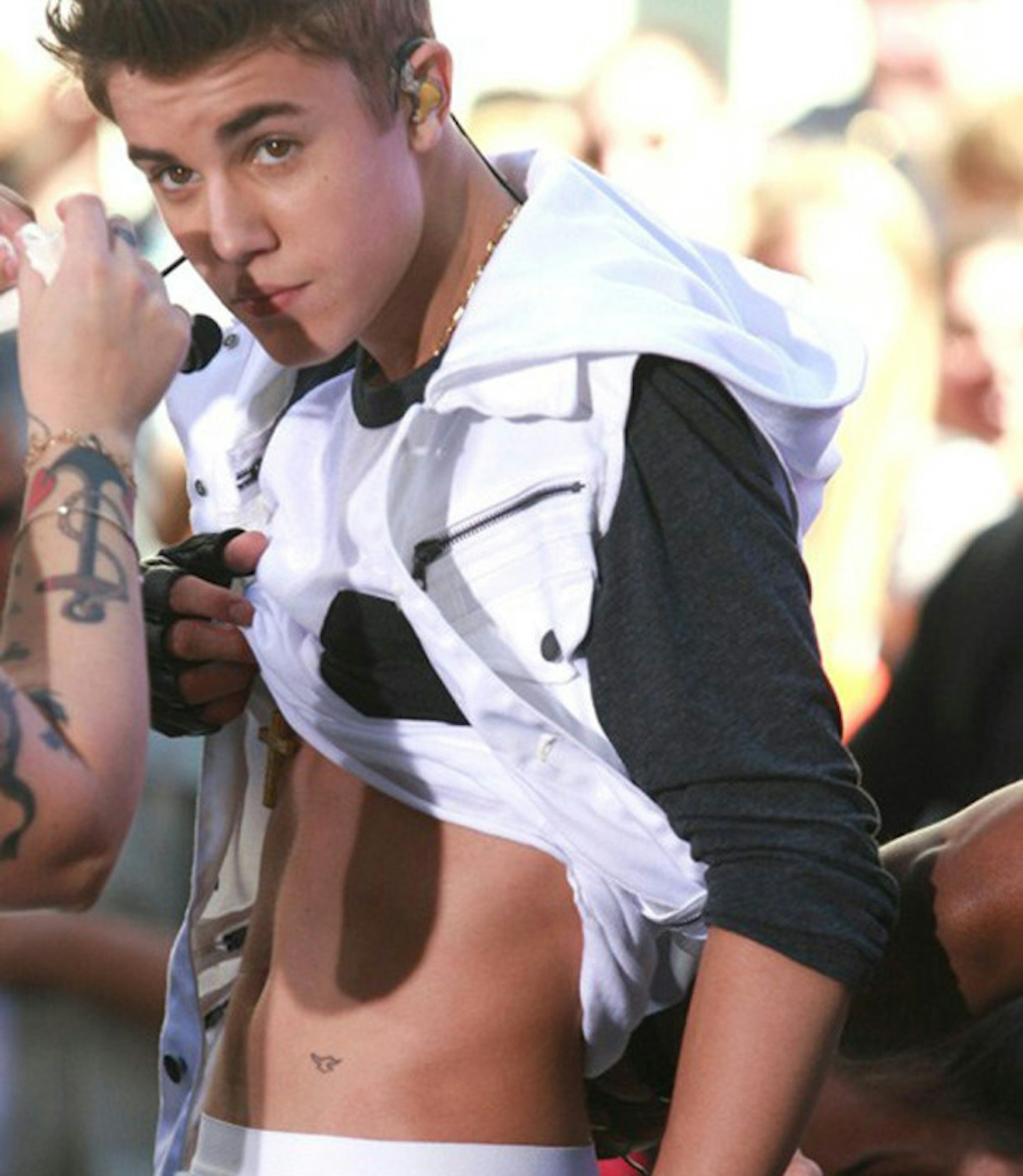 18 of 30
justin-bieber-topless-tattoo-picture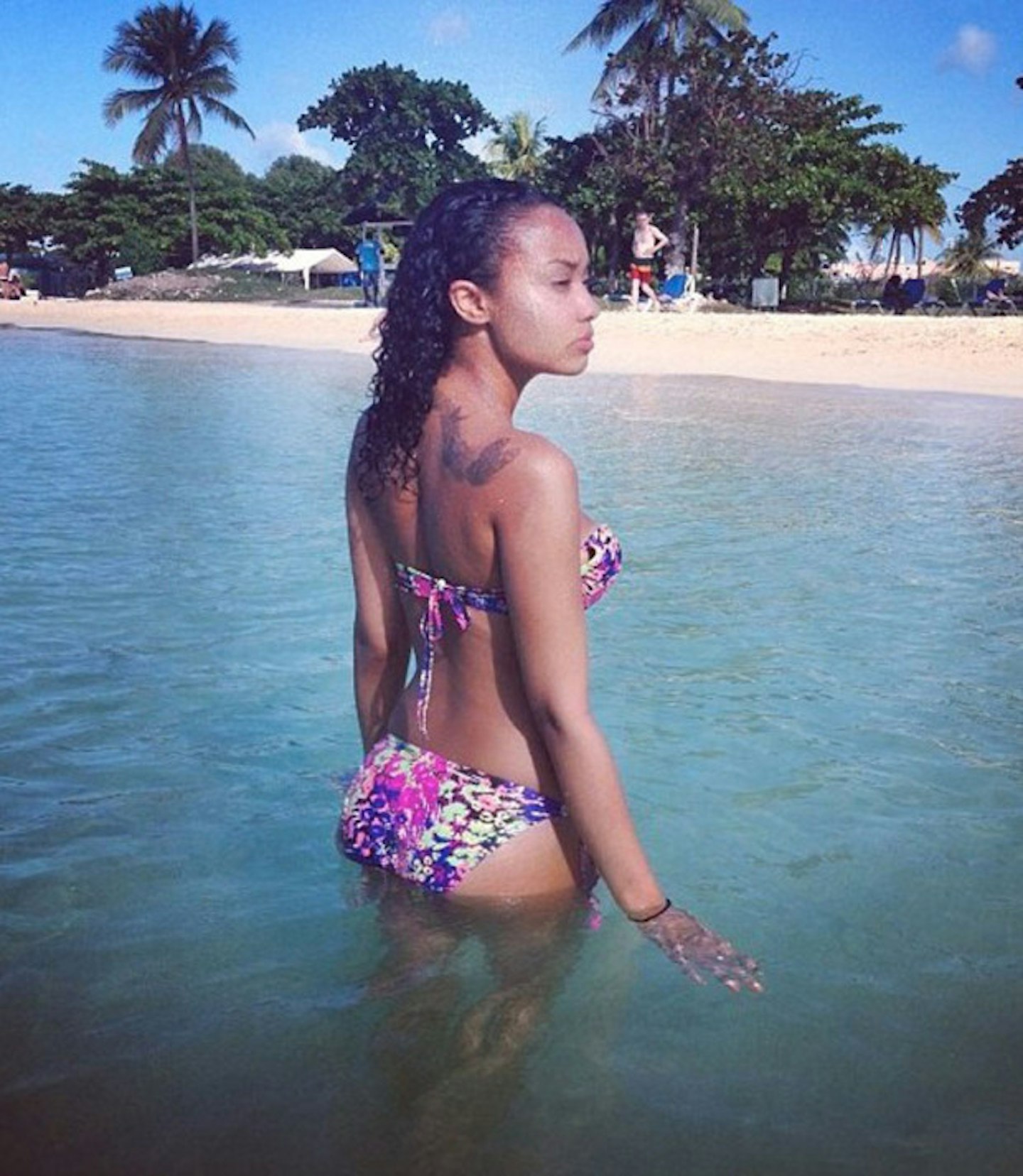 19 of 30
leigh-anne-pinnock-tattoo-picture
Leigh-Anne, your upper back tattoo goes great with your bikini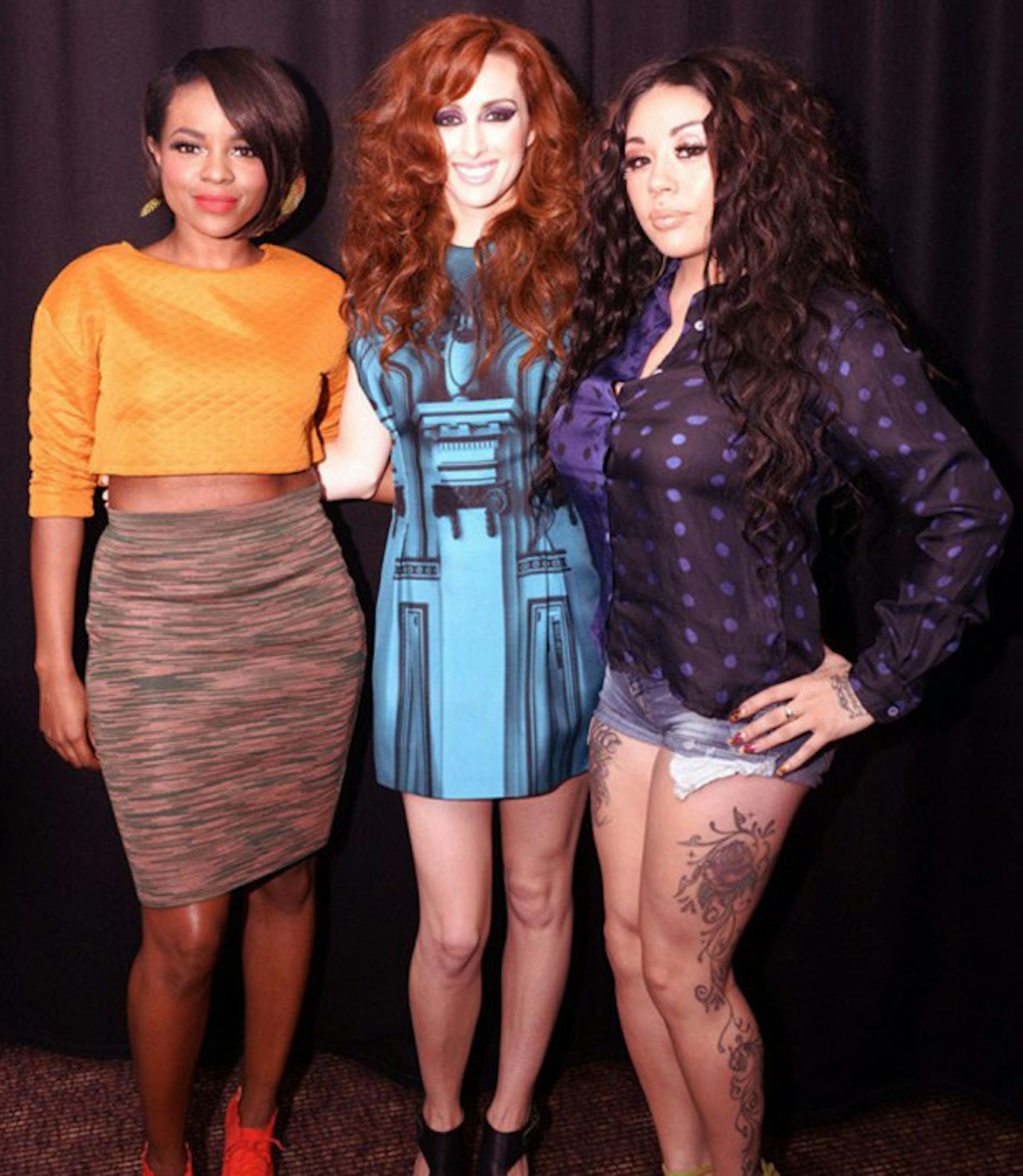 20 of 30
mutya-buena-sugababes-tattoo-picture
Mutya's tattoo goes thigh high!
21 of 30
kelly-osbourne-celebrity-tattoo-picture
Not sure if Kelly wants a faint tattoo or is having it removed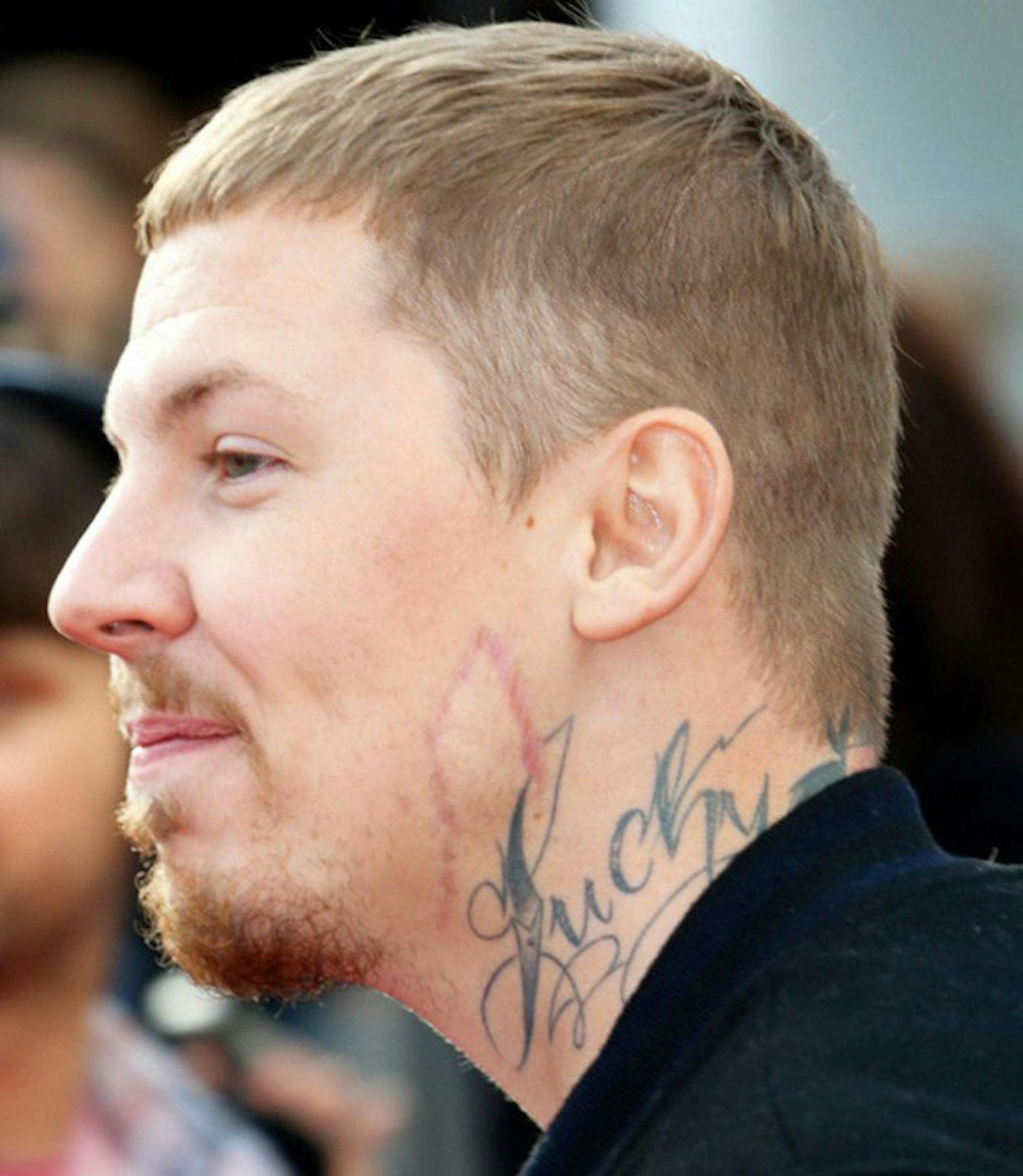 22 of 30
professor-green-lucky-tattoo-neck
You certainly are "lucky" Pro Green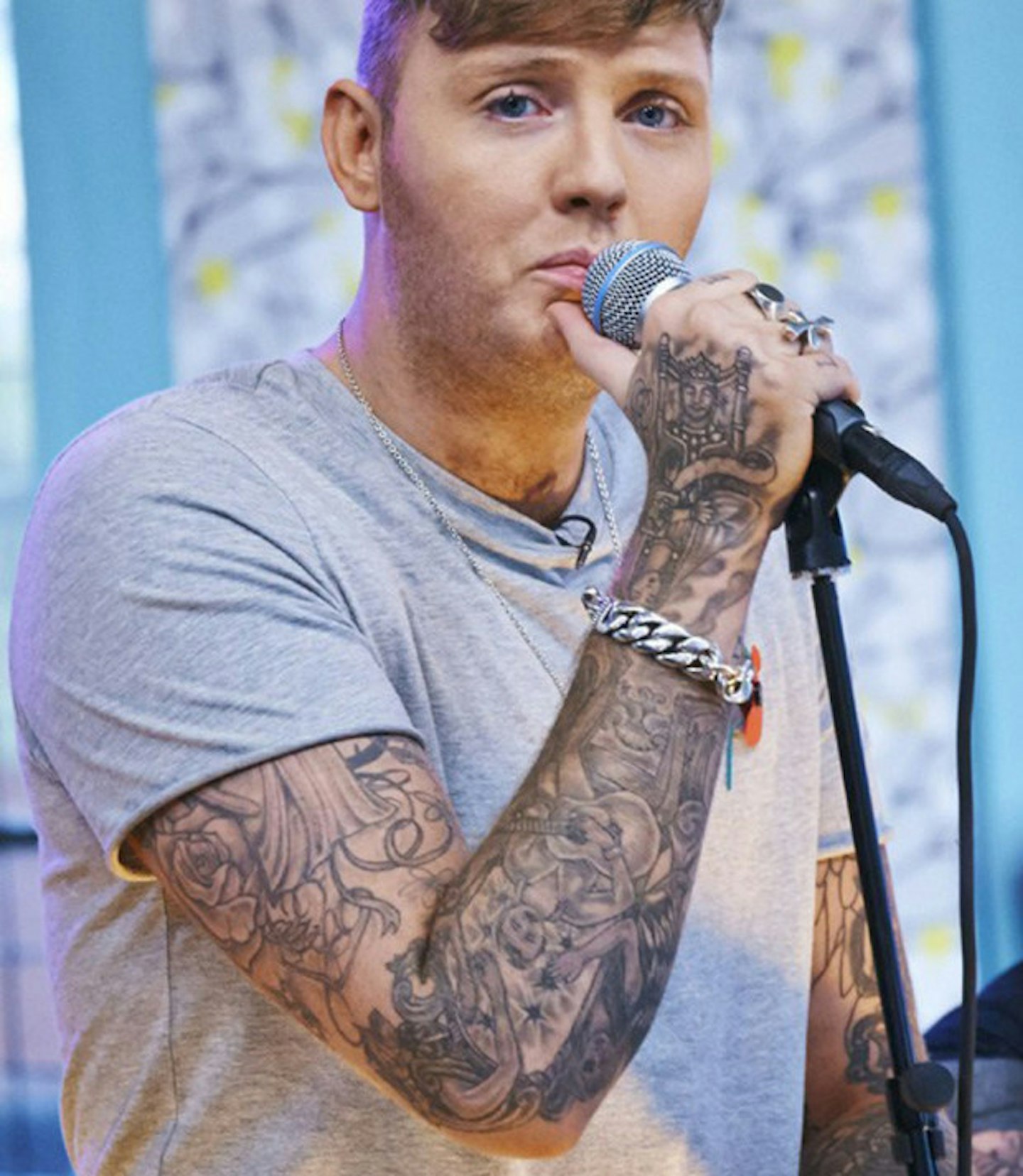 23 of 30
james-arthur-tattoo-x-factor
We can't make out how many tattoos you have here, James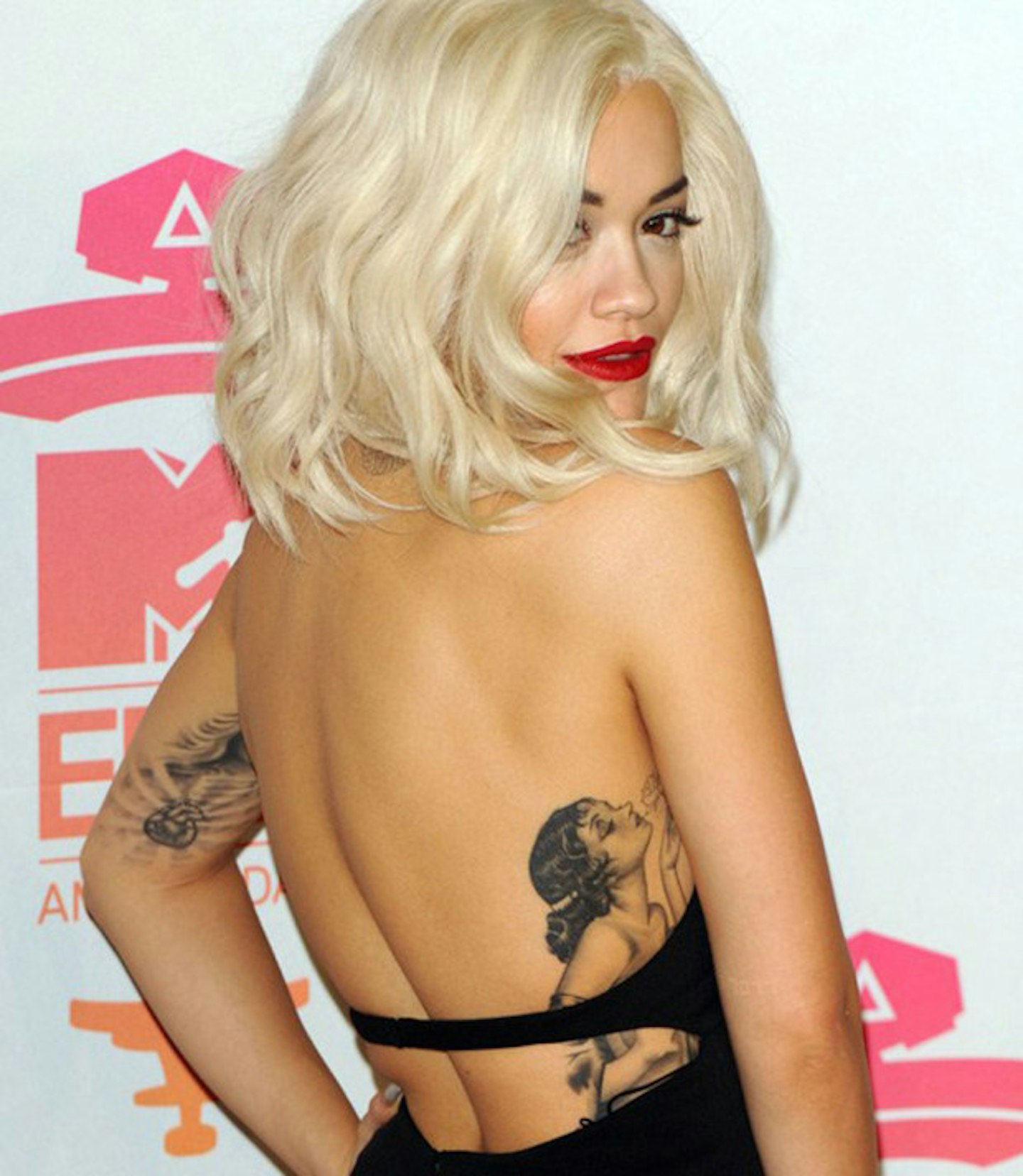 24 of 30
rita-ora-tattoo-woman-back
Who knew Rita had tattoos here and there?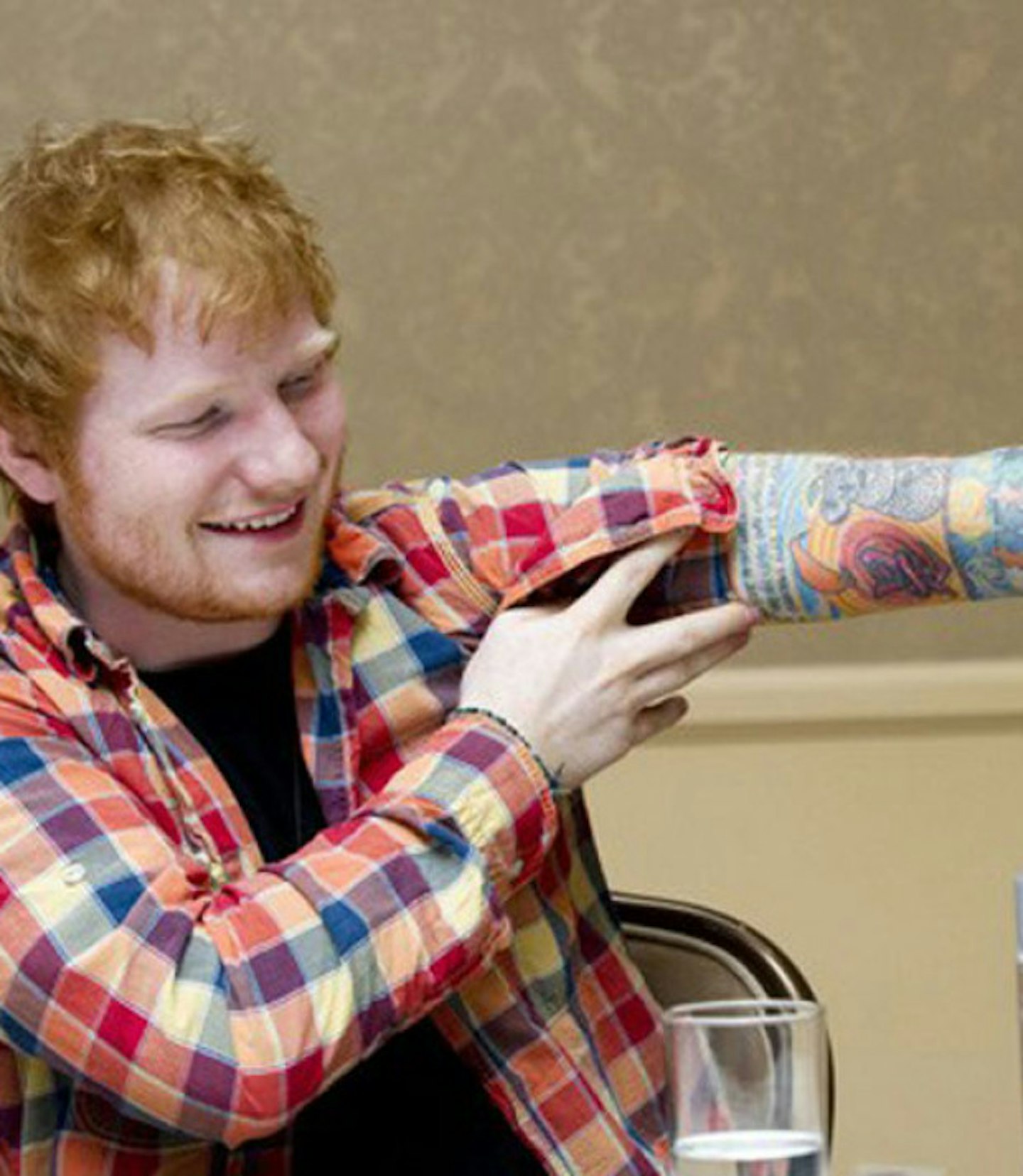 25 of 30
ed-sheeran-tattoo-arm-sleeve
Ed, those are some bright tats!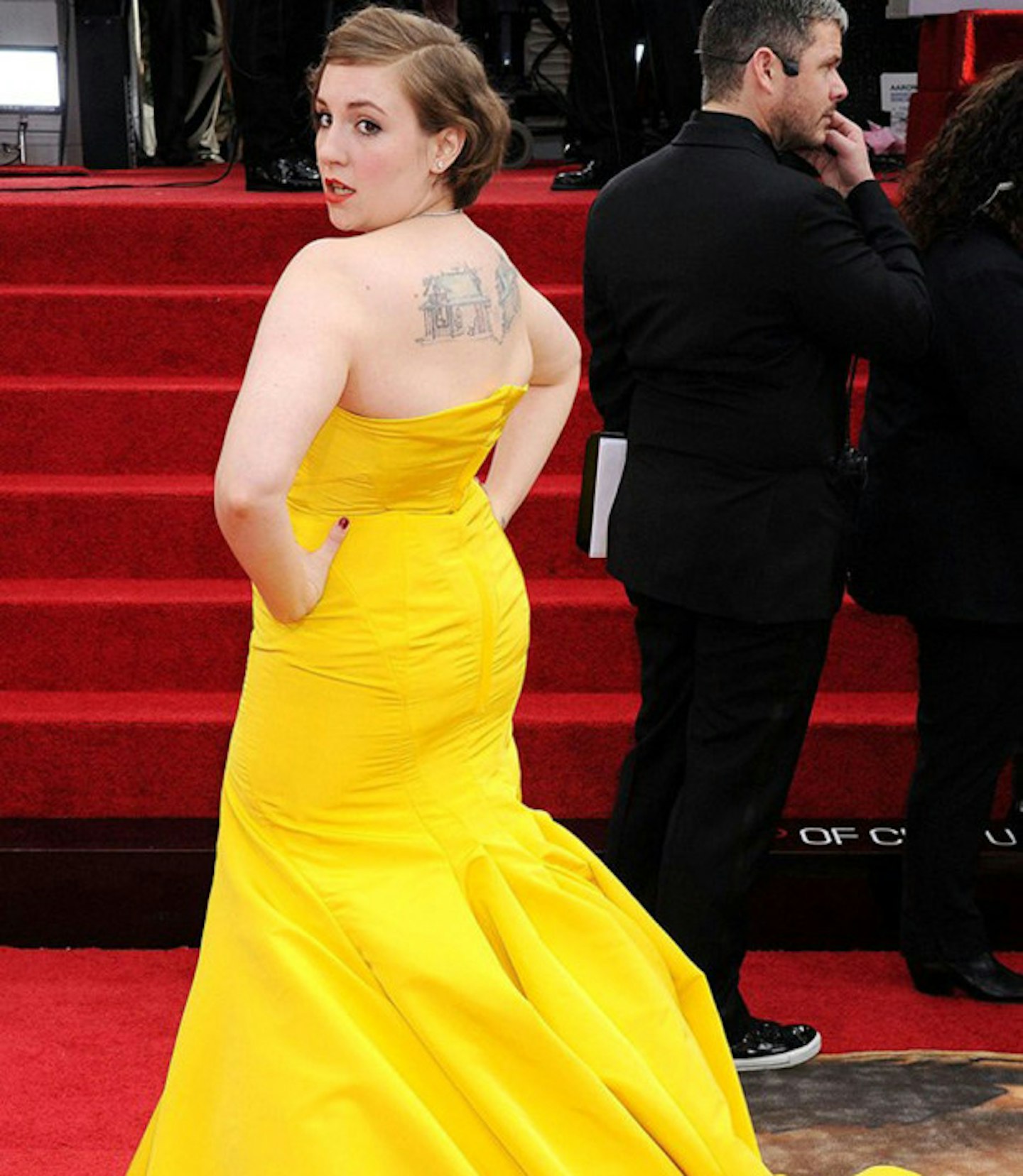 26 of 30
lena-dunham-tattoo-back-shoulders
Is that your dream house, Lena?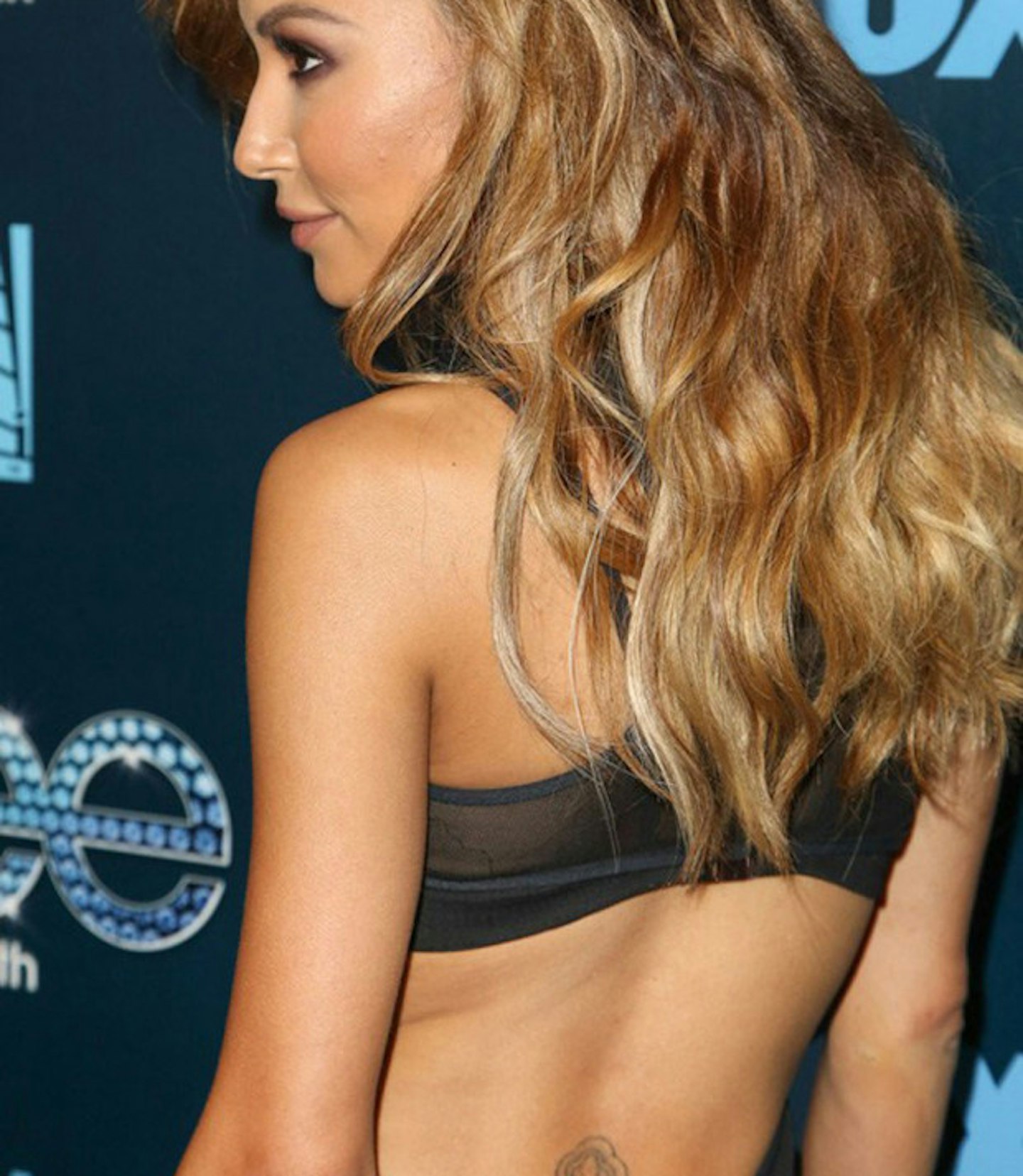 27 of 30
naya-rivera-tattoo-cross-back
Naya, why have a tattoo that NO ONE will see?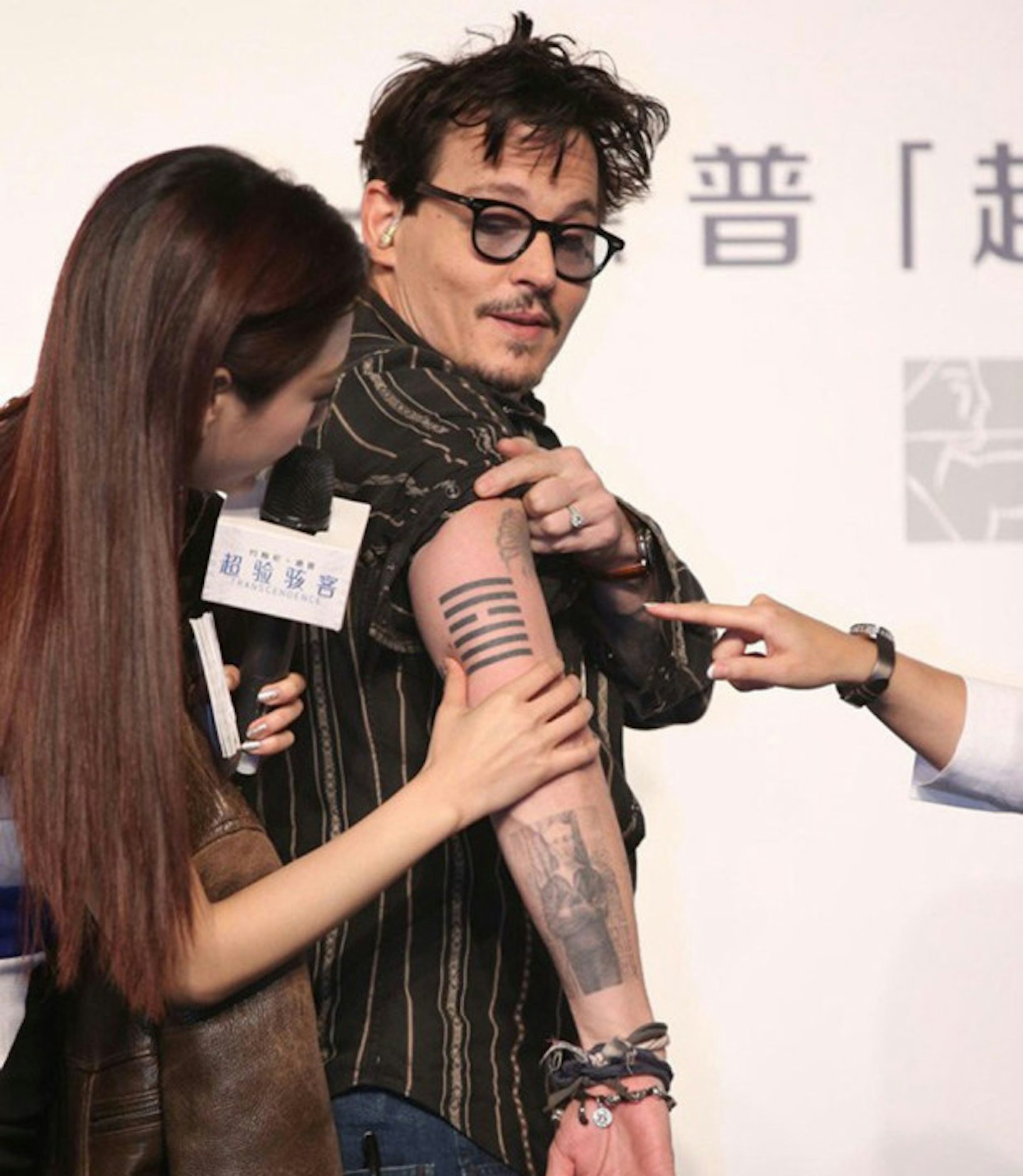 28 of 30
johnny-depp-tattoo-arm-picture
Mr Depp loves showing off this tats, and even has one of him as Jack Sparrow
29 of 30
zayn-malik-one-direction-tattoo-picture
Zayn, how many tattoos will you get?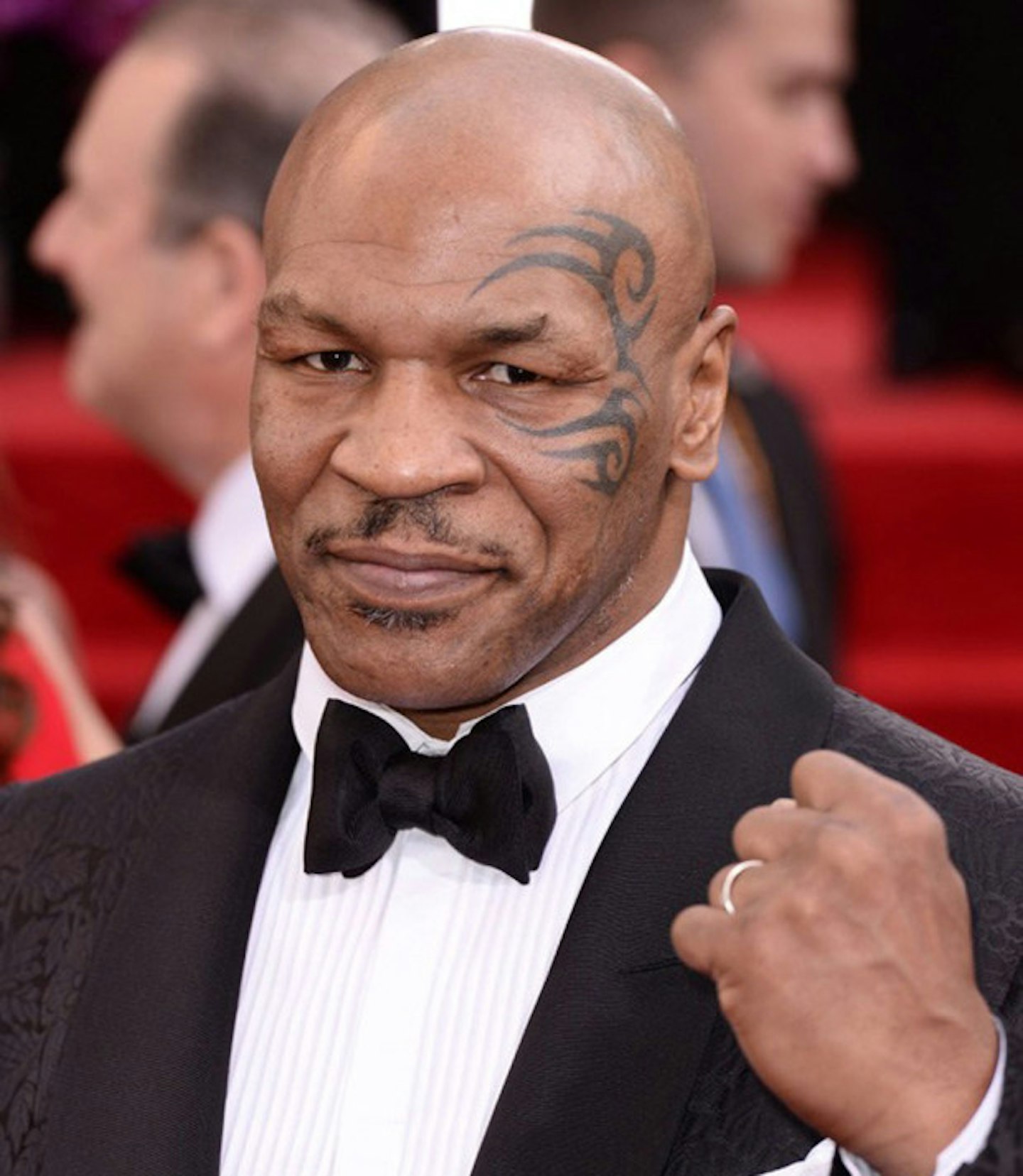 30 of 30
mike-tyson-tattoo-face-picture