A series of explosive new claims have been made about Britney Spears – including drugs allegations – and it turns out they are reportedly coming from her own friends and family.
The sensational claims have come from documentary maker Daphne Barak, who spoke to Britney's family while working on a project about the singer's life. She recently wrote a tell-all article about the star, which included Britney's ex-husband Kevin Federline's concerns that she is addicted to crystal meth.
But Britney isn't taking the new scandal lightly, and swiftly took to Instagram to deny the allegations, saying, "The fact that people are claiming things that are not true is so sad."
Now, our insider says the singer is devastated by what she sees as another attack on her from her own family. "This past year or so, Britney's had to endure attacks and exposés, but this was on a whole different level – and it's really messed with her," we're told.
"What confuses Britney most is where the hell people are getting this stuff from. But a lot of folk in her world are desperately worried that, even if she isn't on drugs, she's seriously out of control."
According to Daphne, Kevin is worried that Britney, 41, is an addict and fears that one day he'll get a call to say she's overdosed. He also reportedly tried to stage an intervention in February in a last-ditch attempt to save his ex-wife – who's mother to his sons Sean, 17, and Jayden, 16 – and claimed Britney's husband Sam Asghari was also on board with it.
Britney has been on bad terms with her family for years, accusing them of abuse when she was placed under a 13-year conservatorship, which finally came to an end in 2021. And while Brit has some contact with her sons over the phone, Daphne alleges that the boys decided to stop visiting her when they caught drugs being delivered to the house. The article also highlighted how Kevin, although providing his sons with "a loving home", has spent years being funded by Britney – who pays him around £32K a month in child support – and questions his motives for his upcoming move to Hawaii, where parents support their children through college until they're 23, rather than the mandatory 18 in LA.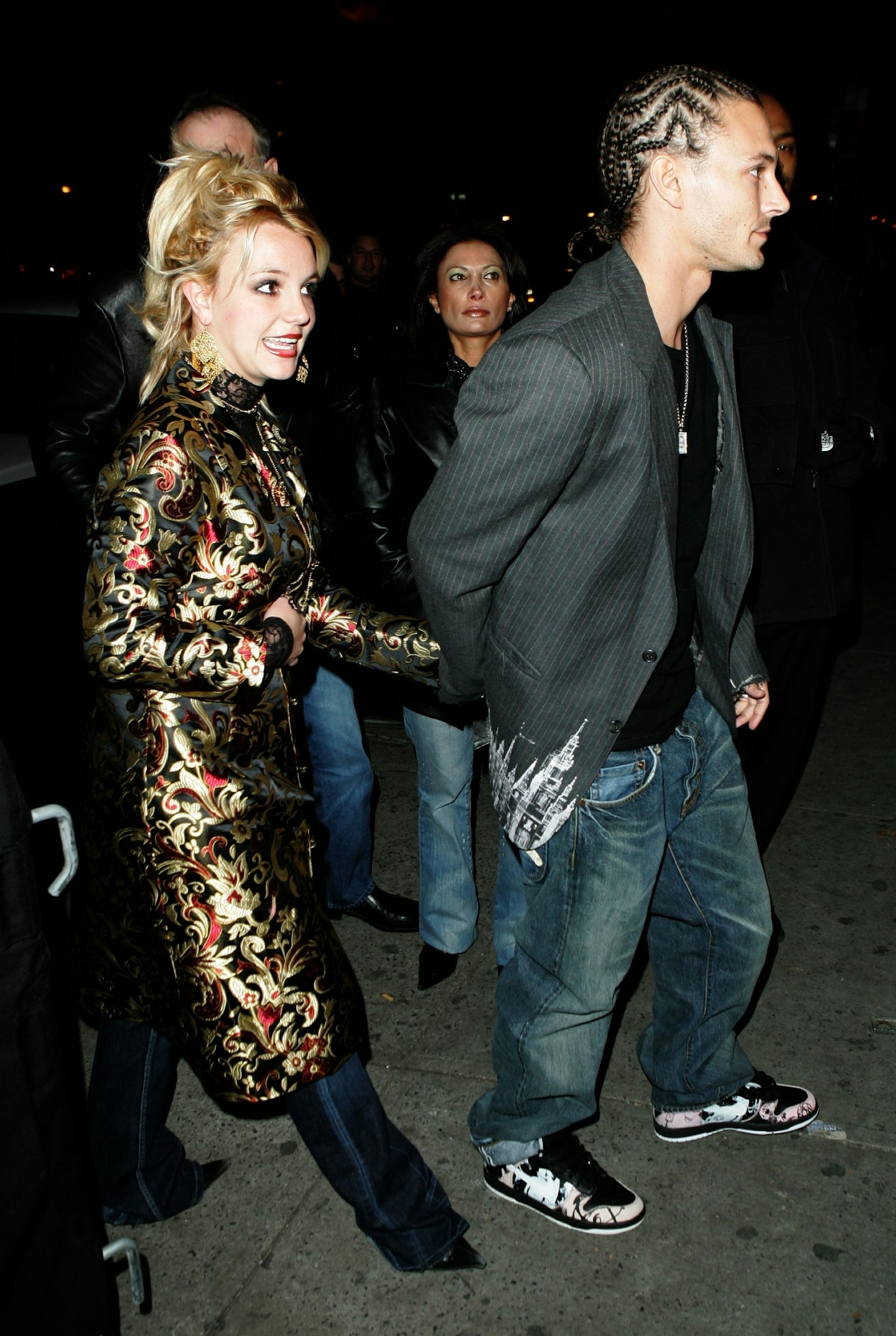 For his part, Kevin has denied Daphne's claims, saying he regrets allowing reporters into his home, and didn't realise she would "fabricate lies and publish the heartache our family has endured". Our source says, "Britney is mightily relieved that Kevin came out to deny the report, and she and Sam say it's now in the hands of their lawyer." The documentary maker responded by saying she stands by the article and Kevin's quotes within it.
Daphne also spoke to Britney's father Jamie, who the singer reserves most of her vitriol for, due to his part in her conservatorship. He allegedly said he fears his daughter will end up like Amy Winehouse, who battled drink and drugs demons, and died at just 27. "Britney is petrified people are now looking at her like this Amy Winehouse character in the making," says our source.
While Britney denies all the recent allegations, her often concerning Instagram posts don't do much to help her reputation. We're told, "The harsh truth, whether she cares to admit it or not, is that she's been off the rails for a good while now."