He may have recently split from ex-girlfriend Sonia Ben Ammar, but it looks like that's not stopping Brooklyn Beckham in his quest for love.
As reported by the Mail Online, Brooklyn and actress Chloe Grace Moretz were spotted hand-in-hand enjoying a romantic stroll around central London this weekend - appearing to confirm that their relationship might well be back on.
As the pair wandered down London's Shaftesbury Avenue, they reportedly looked to have copied each other's style - both sporting a casual jacket and trouser combo.
And Brooklyn confirmed their relationship status by making it Instagram official - the most 2016 way of doing ANYTHING:
Originally, the pair were linked back in 2014, when they were spotted together as friends on various occasions - they first met at Paris Fashion Week, and then went on to be spotted together at music event such as Jay Z's Made In America festival.
The pair were reported to be linked together earlier this month, when both Chloe and Brooklyn had dinner with David and Victoria Beckham as well as Chloe's mum Terri in LA.
At the time, a source told The Sun newspaper that "Chloe and Brooklyn are very much a couple. They were really comfortable getting their families together".
The source then added, "Chloe kept stroking Brooklyn's hair and putting her head on his shoulder and then he would do the same. Victoria was making a huge effort with Chloe too. She sat chatting to her for ages and was clearly interested in finding out more about her life".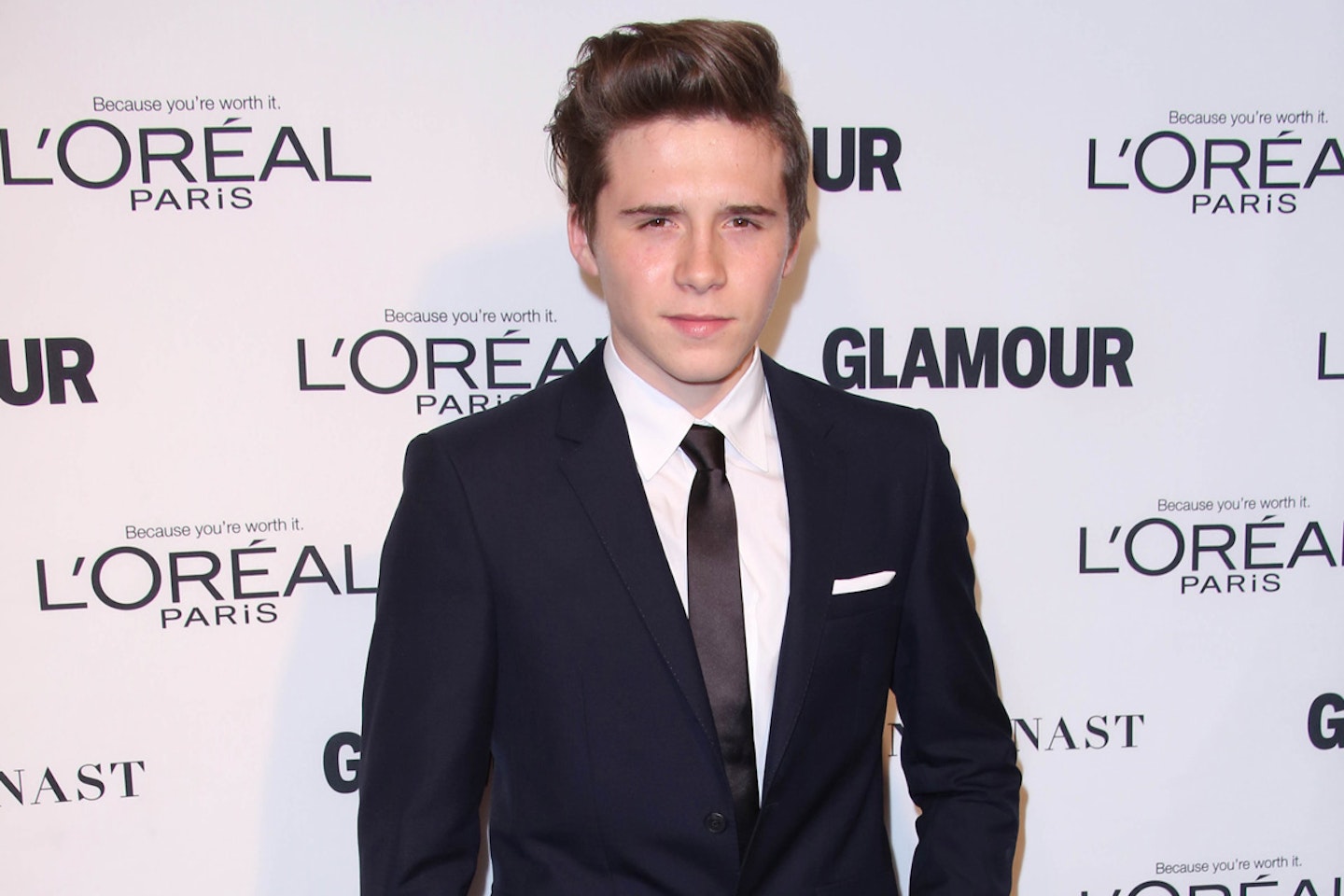 However, Chloe recently also spoke of how she wasn't able to "handle" a serious relationship - she recently opened up saying "I have no real plans. I don't want anything right now. I can't handle that right now. I want to be with someone who's adventurous and wants to go do something. Don't take me to Nobu and get me nigiri. I can take myself to Nobu. I don't need someone to take me to Nobu".
Could Brooklyn be the adventurous man that Chloe's looking for? We sure do hope so as that is a SUPER hot couple alert.