Given that he's into his photography, Brooklyn Beckham's Instagram's our absolute inspo. That oh-so-aesthetically-pleasing palette, those grid goals, the fact he recently chucked essentially an entire Cameron Dallas shoot on his profile. The lad rarely gets it wrong.
Until one of his most recent posts, that is.
Yup - Brooklyn's come under fire from fans over his latest shoot by pal Damon Barker; which saw him post and consequently delete a photo of him posing with a gun. Not cool.
READ MORE: Your ultimate guide to Brooklyn Beckham's growing tattoo collection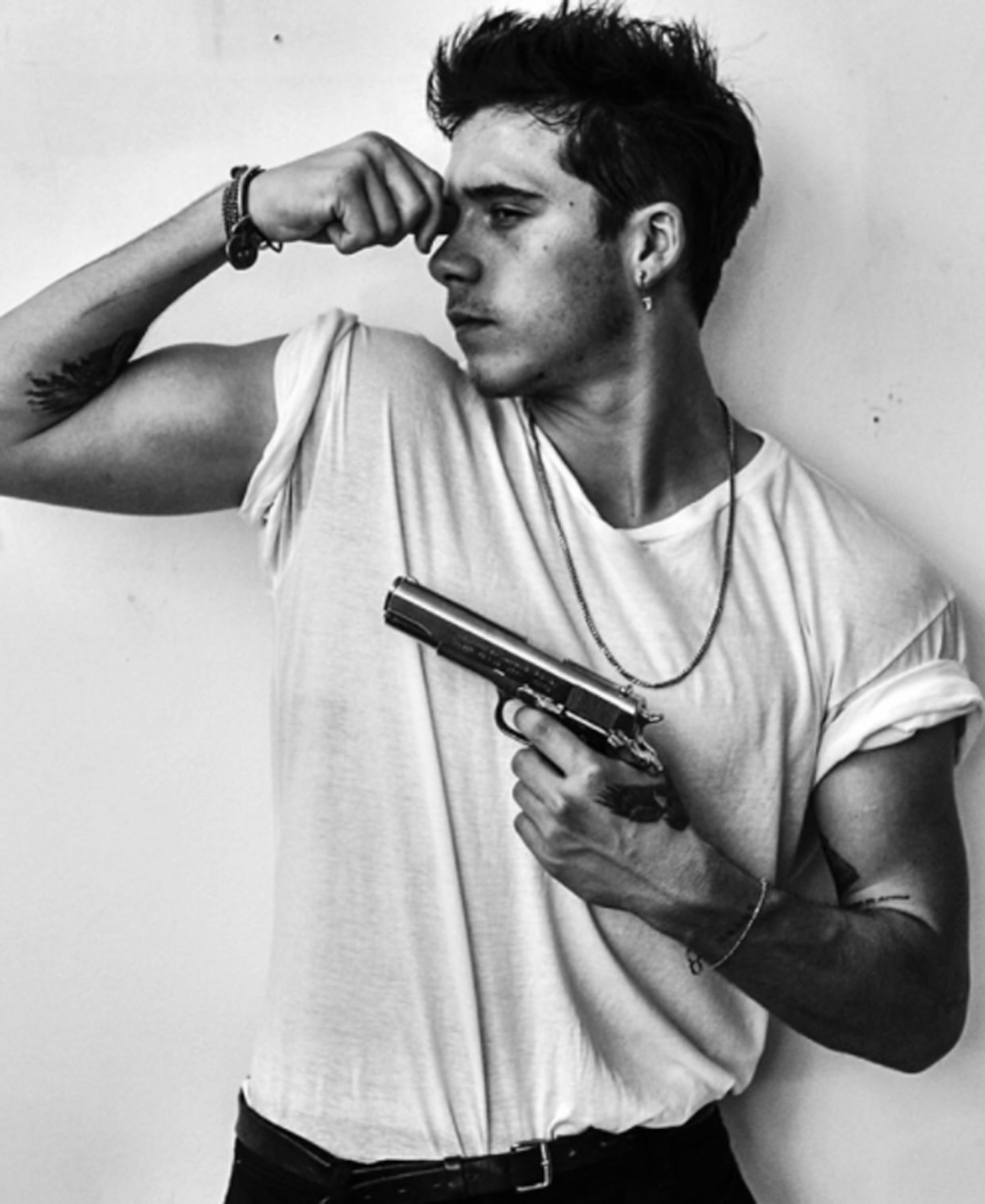 Brooklyn obviously moved to New York recently to persue his career in photography; but followers weren't happy over the black and white pics shot by Damon.
The first upload saw him pointing a gun towards the camera, with another side profile snap proving just as controversial.
Quick to point out Brooklyn's questionable post, one fan commented 'I think that people with a lot of followers could spread good, not promote the use of weapons with so many tragedies and violence happening in the world.' Another said: 'Really?! What does this make you? Cool?' with one fan adding 'Guns aren't cool. Dislike.'
Oh dear.

After deleting said pics, Brooklyn continued to post more shots from the same shoot with...um...less focus on the whole gun element.
NOW READ:
Love Island's Camilla Thurlow opens up about her confidence battles