Brooklyn Beckham has a new tattoo and we're convinced it's a tribute to his fiancée Nicola Peltz.
The tattoo in question is a pair of eyes on the back on the Brooklyn's neck; and they look just like Nicola's.
The rumours started circulating when 21-year-old Brooklyn posted a series of photos and videos to Instagram; doing his fiancée's make-up with his famous mum Victoria's new range.
Fans were quick to notice the new tattoo, with many commenting on the similarity of the tattooed eyes with Nicola's.
One follower commented, "Wait are those Nicolas eyes on the back of his neck..?" whilst another said, "Omg you tattooed her eyes".
It's all very Zayn Malik and Gigi Hadid à la 2018 isn't it?
Brooklyn's tattoo collection is growing rapidly and will soon rival his famous father's, it seems.
He last revealed an inking back in January, when he showed off a huge new tattoo of a dragon which started on his left shoulder blade and wrapped round his arm. It featured a flame detail with the creature's body also adorned with large intricate roses.
Brooklyn also boasts many other tattoos including a cherub, a dreamcatcher and the phrase 'Mama's Boy' on his chest in homage to Victoria.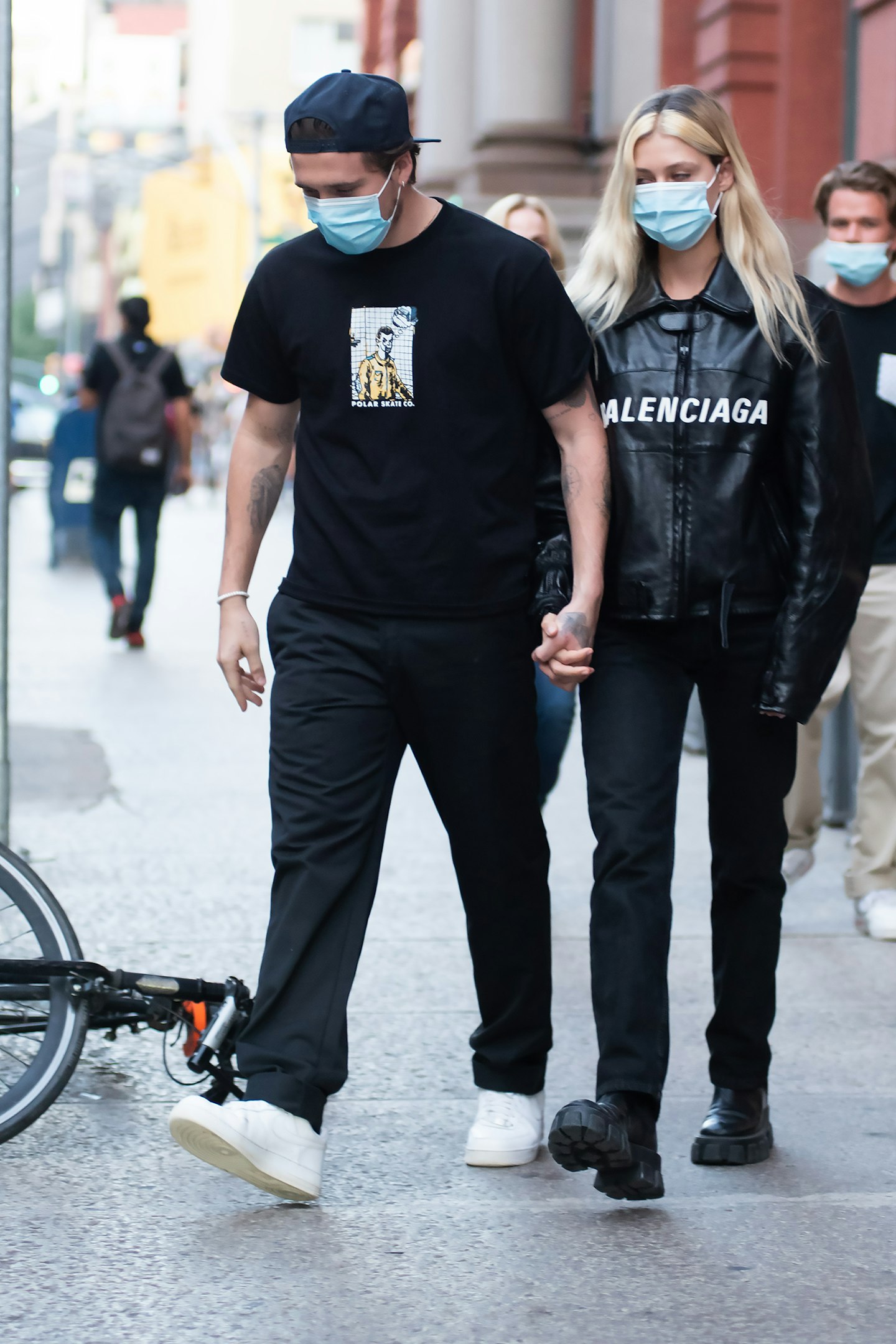 Look! More news!
The eldest son of David and Victoria Beckham is never one far away from rumours, after an Instagram comment back in August suggested that Brooklyn had already married his 25-year-old fiancée.
When Nicola shared an Instagram snap of them both and captioned it "my forever", Brooklyn commented "my wife' followed by three love heart emojis as was seen by fans as a potential slip-up about his marital status.
Victoria had already instigated rumours about the couple already being husband and wife when she shared a candid snap of Brooklyn alongside his youngest brother Cruz which revealed that Brooklyn was sporting a simple gold band on his left hand.
However, since the Beckham family are not one to do things out of the public spotlight, it seems likely that this is just his own engagement ring and not an actual wedding band.