Cara Delevingne, the iPhone 6 generation's polymath of choice, has been talking about her role in Suicide Squad and, well, we're genuinely a bit afraid.
Cara of the beautiful face and determined way with a photographer, is playing Enchantress in the upcoming superhero film based on the DC Comic of the same name.
Cara's character has been shrouded in mystery so far – in the comics she can be both a hero and a villain – but if Cara's creepy hotel behaviour, and her dark-as-you-like costume are anything to go by, she's not playing Enchantress like Glinda the Good Witch from The Wizard of Oz.
And, if you've been hanging around in Toronto hotels lately, hoping to air out your pores in the spa, you may have come across Enchantress already.
"I decided that her domain was a warm, steamy lair so I spent a lot of time in the hotel steam room," Cara said.
"Occasionally someone's come in and I've just been on the floor in the corner, crawling around and doing creepy sh*t.
"I go 'Sorry, bit weird!' But I've freaked out a few people, that's for sure."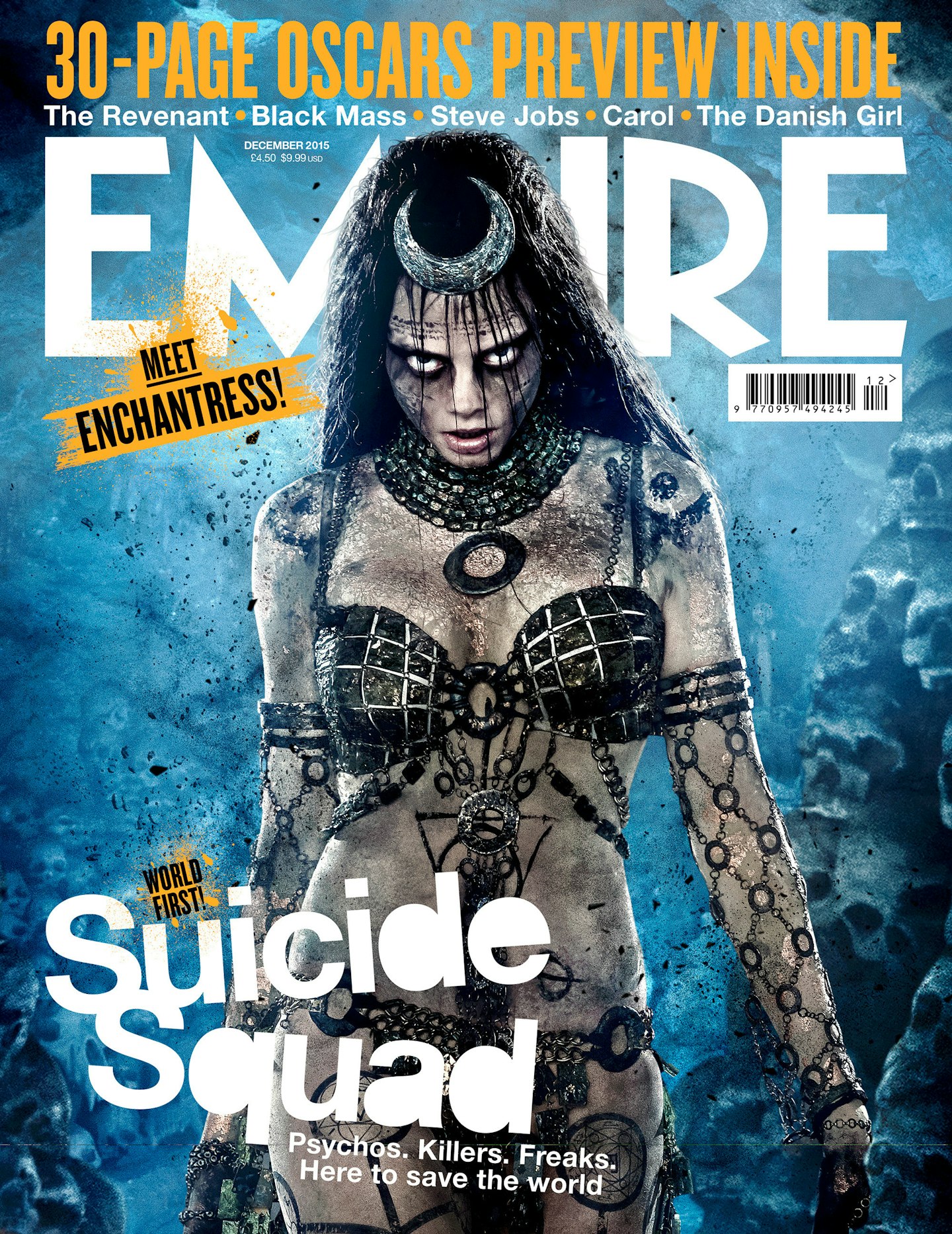 Blimey. But who even is Enchantress, known sometimes by the frankly amazing name of Switcheroo Witcheroo?
"She's an ancient sorceress, a feral being," Cara told Empire magazine.
"She's been trapped for so long and now she's finally let out."
It took an epic four hours for Cara to be made-up for the exciting new role, and she revealed that she had quite the way to get into character while her slap was put on.
"I'd blast Nick Cave's Red Right Hand, that song about the devil.
"Also a lot of Megadeath. Just evil stuff."
We're going with a villain Enchantress then. Yep, for sure.
Find out more about the Suicide Squad film here.