If you absolutely love celebrities, then you'll love it even more when they have children. Will they look like them, or the other parent? What will they be named? Will they be posting photos of them on social media?
To celebrate Father's Day, we've rounded up some of our favourite snaps of celebrity sprogs with their famous fathers. Enjoy!
Celebrity dads - radio stacked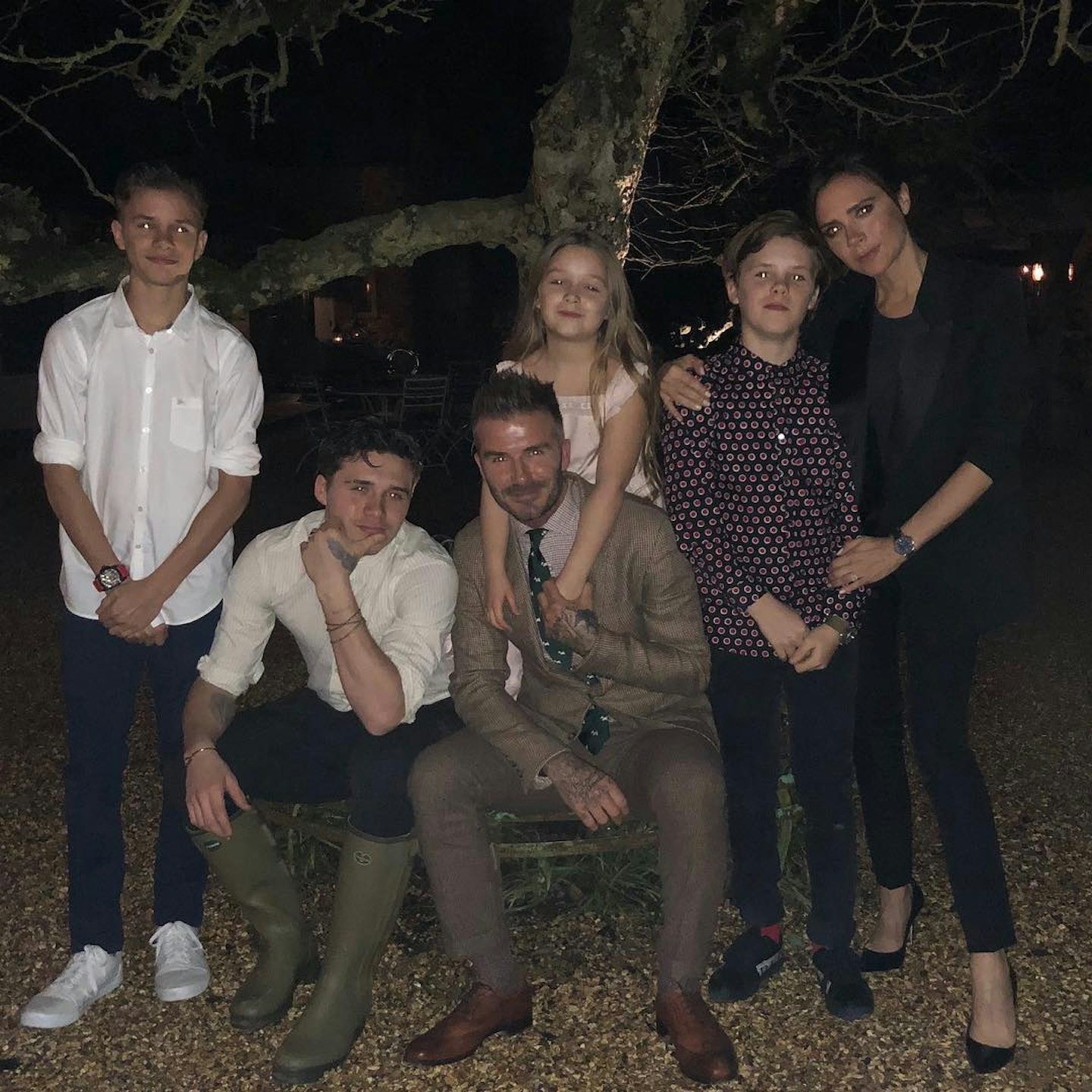 1 of 21
CREDIT: Instagram/ davidbeckham
David, Brooklyn, Romeo, Cruz and Harper Beckham
Former football star David Beckham is constantly posting lovely photos of himself with his four children. Follow David on Instagram @davidbeckham.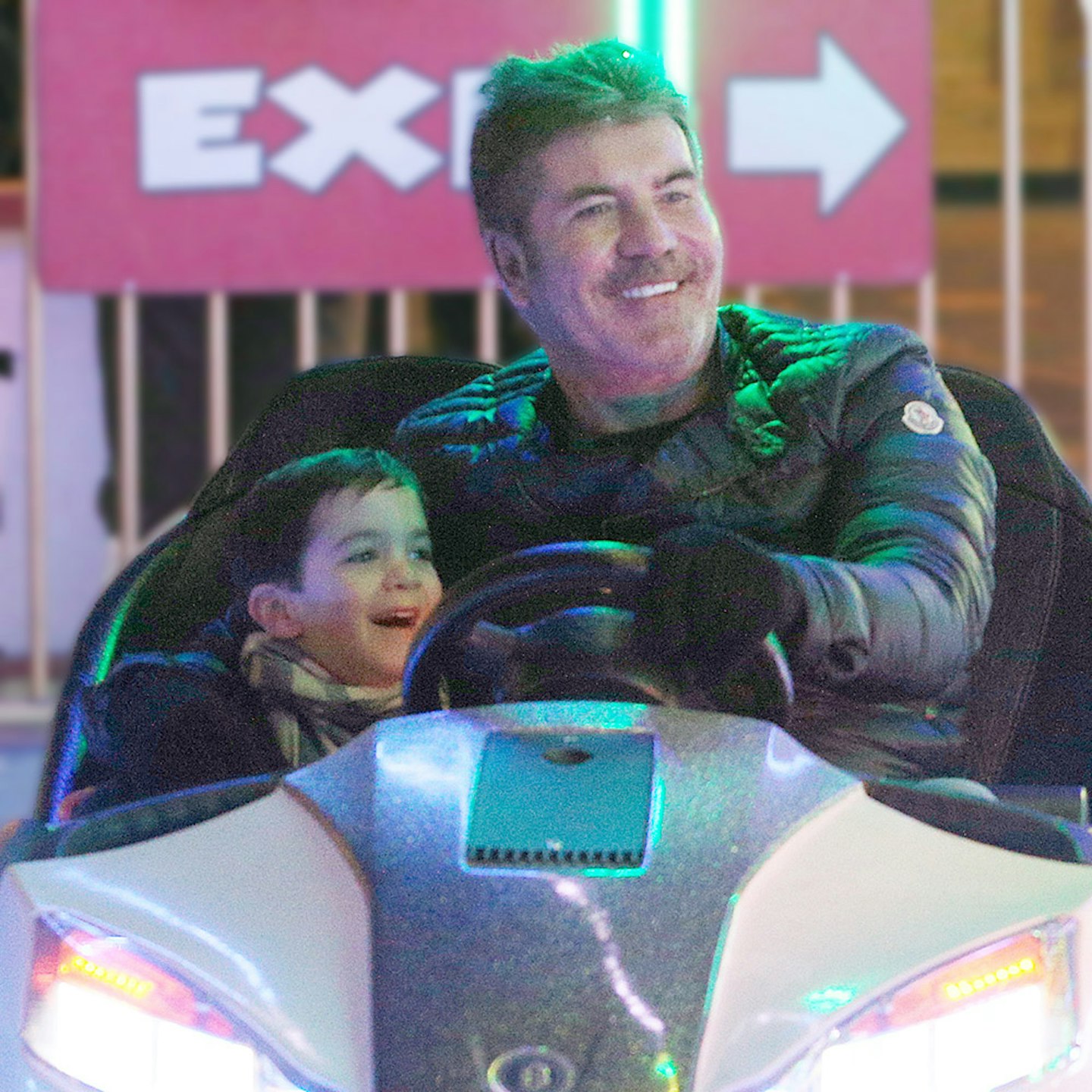 2 of 21
CREDIT: Shutterstock
Simon and Eric Cowell
The X Factor mogul is adorable with his son Eric, pictured here loving life in a bumper car at Winter Wonderland 2017 in Hyde Park. Follow Simon on Instagram @simoncowell.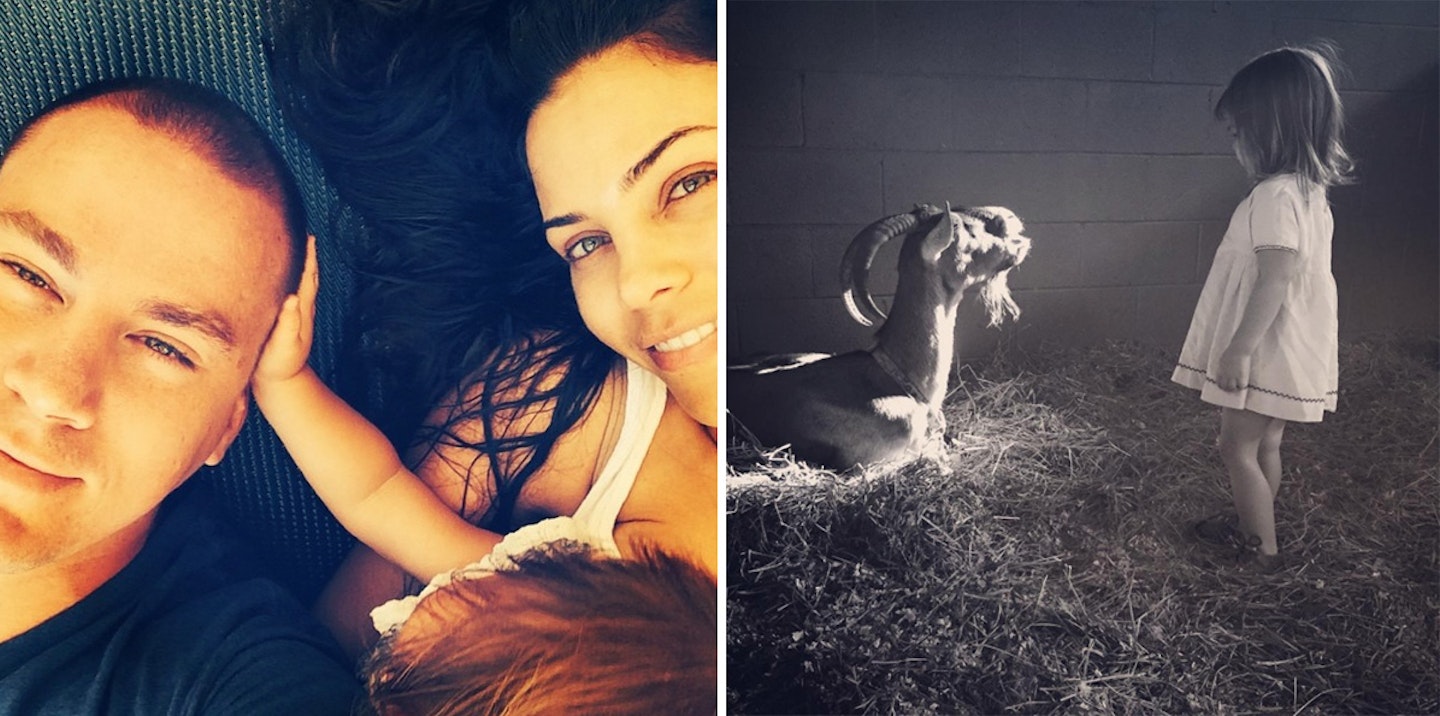 3 of 21
CREDIT: Instagram/ channingtatum
Channing and Everly Tatum
Actor Channing Tatum is very private with his daughter, Everly - but he did post this adorable photo of her with her pet goat, Heather. Follow Channing on Instagram @channingtatum.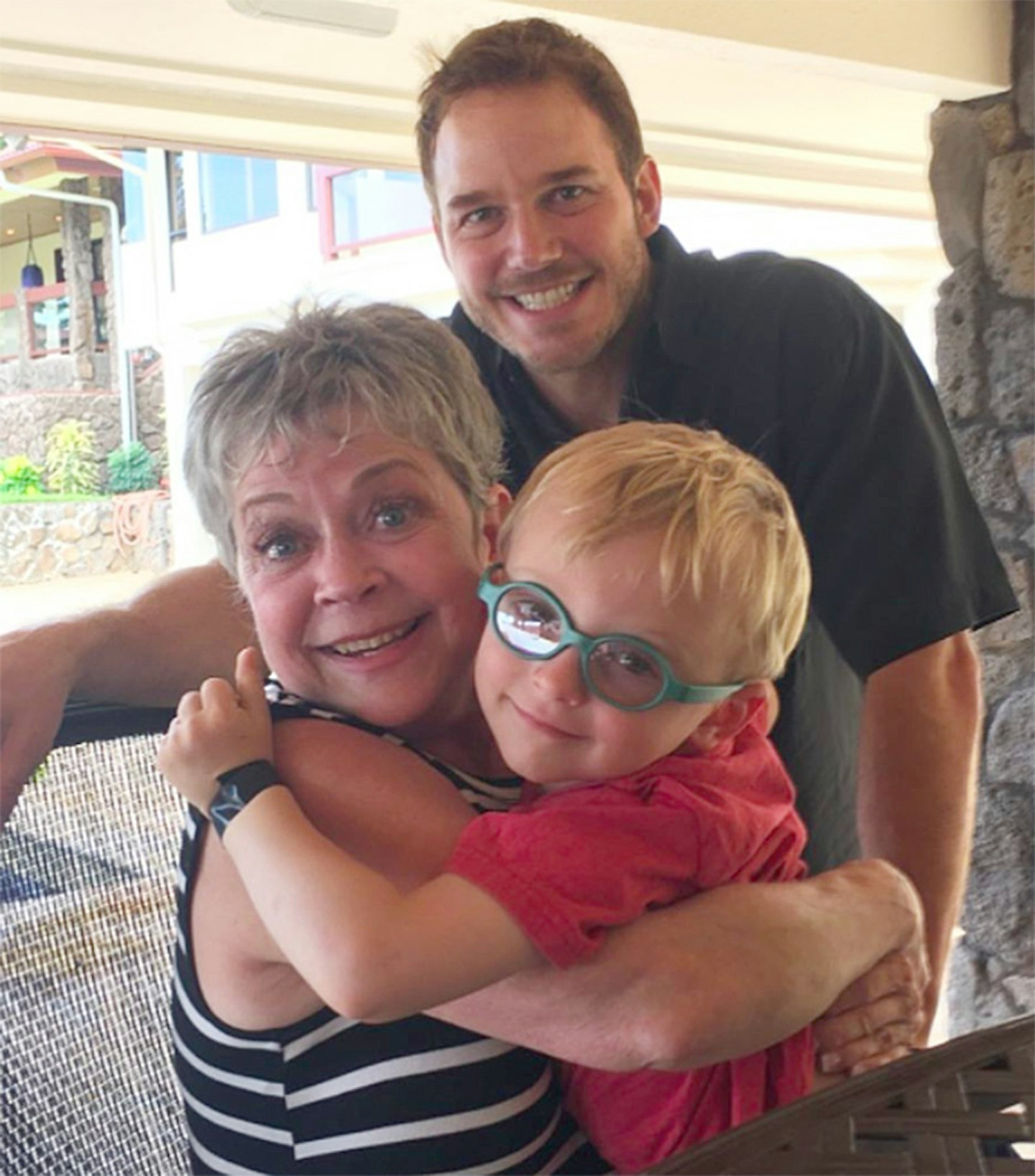 4 of 21
CREDIT: Instagram/ prattprattpratt
Chris and Jack Pratt
Jurassic World actor Chris Pratt always posts adorable photos with his son Jack, whose mum is actress Anna Faris. Chris posted this photo of himself and Jack with his own mum on Mother's Day 2018. Follow Chris on Instagram @prattprattpratt.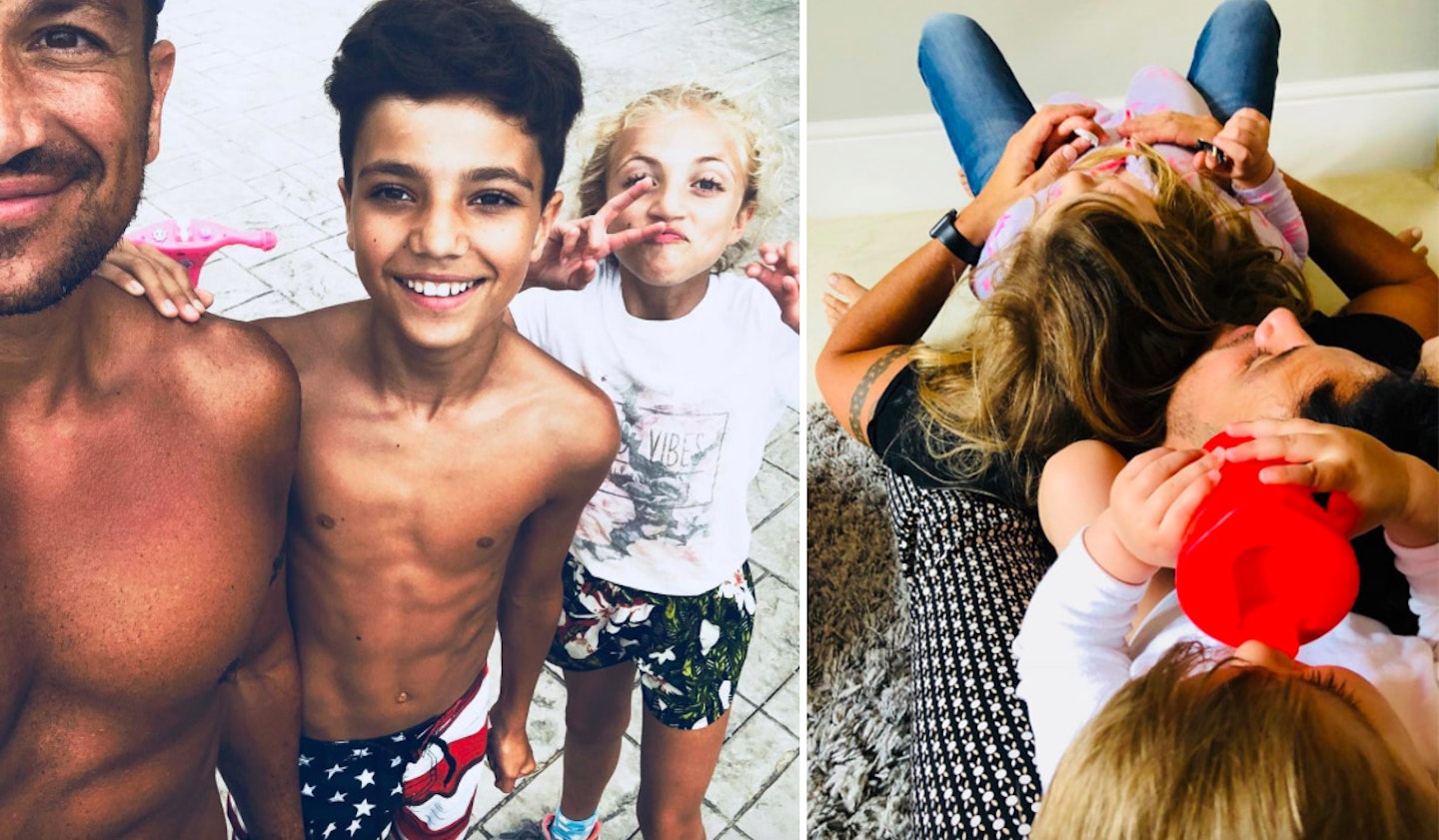 5 of 21
CREDIT: Instagram/ peterandre
Peter, Junior, Princess, Amelia and Theo Andre
Popstar Peter Andre is dad to Junior and Princess with his ex-wife Katie Price, and shares Amelia and Theo with his current wife, Emily. They're very private with their little ones, but Peter did share this precious snap of the family enjoying a group cuddle. Follow Pete on Instagram @peterandre.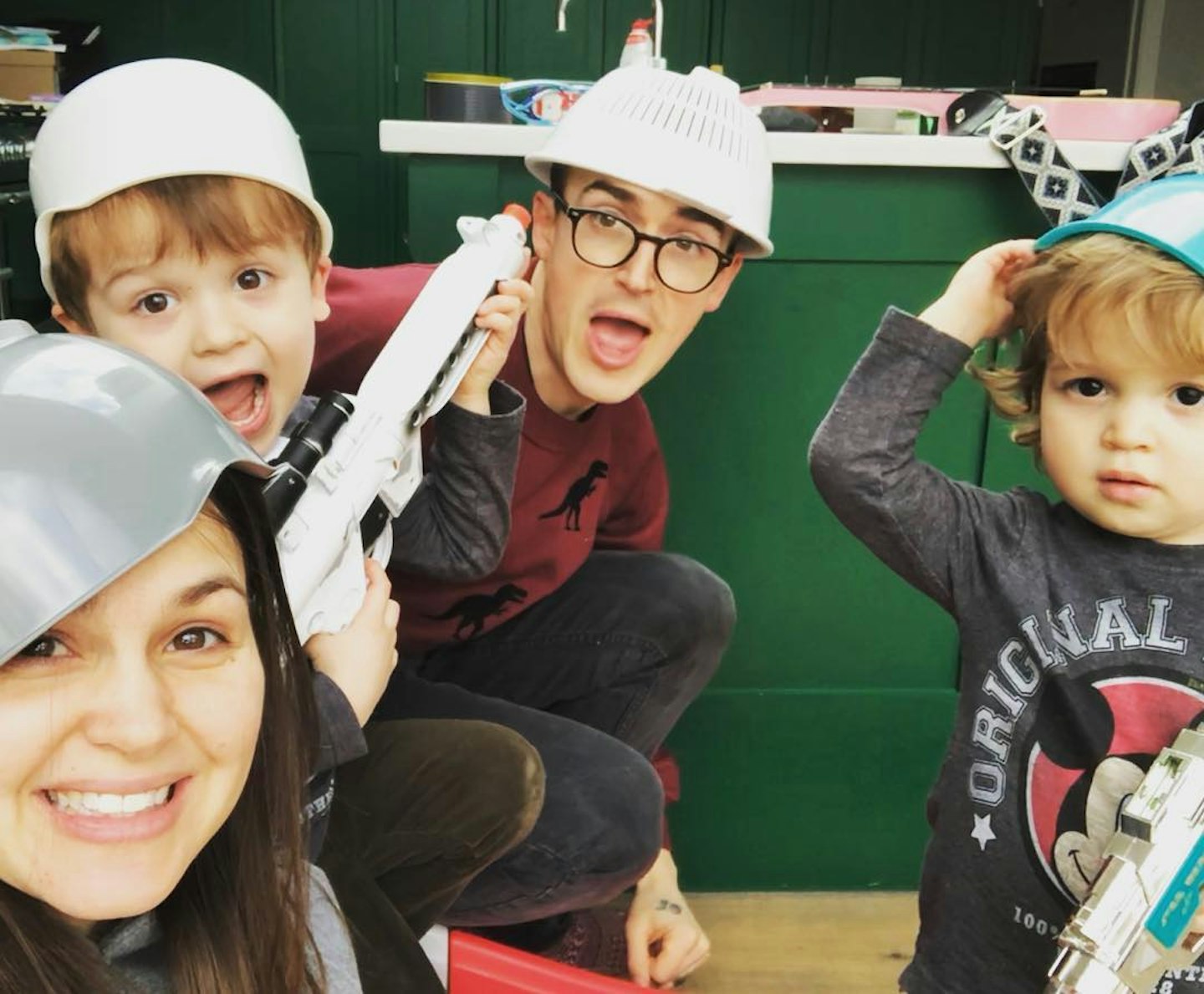 6 of 21
CREDIT: Instagram/ mrsgifletcher
Tom, Buzz and Buddy Fletcher
McFly frontman Tom Fletcher is well known for sharing cute photos with his two sons, Buzz and Buddy. He and his wife Giovanna are now expecting their third child. Follow Tom on Instagram @tomfletcher.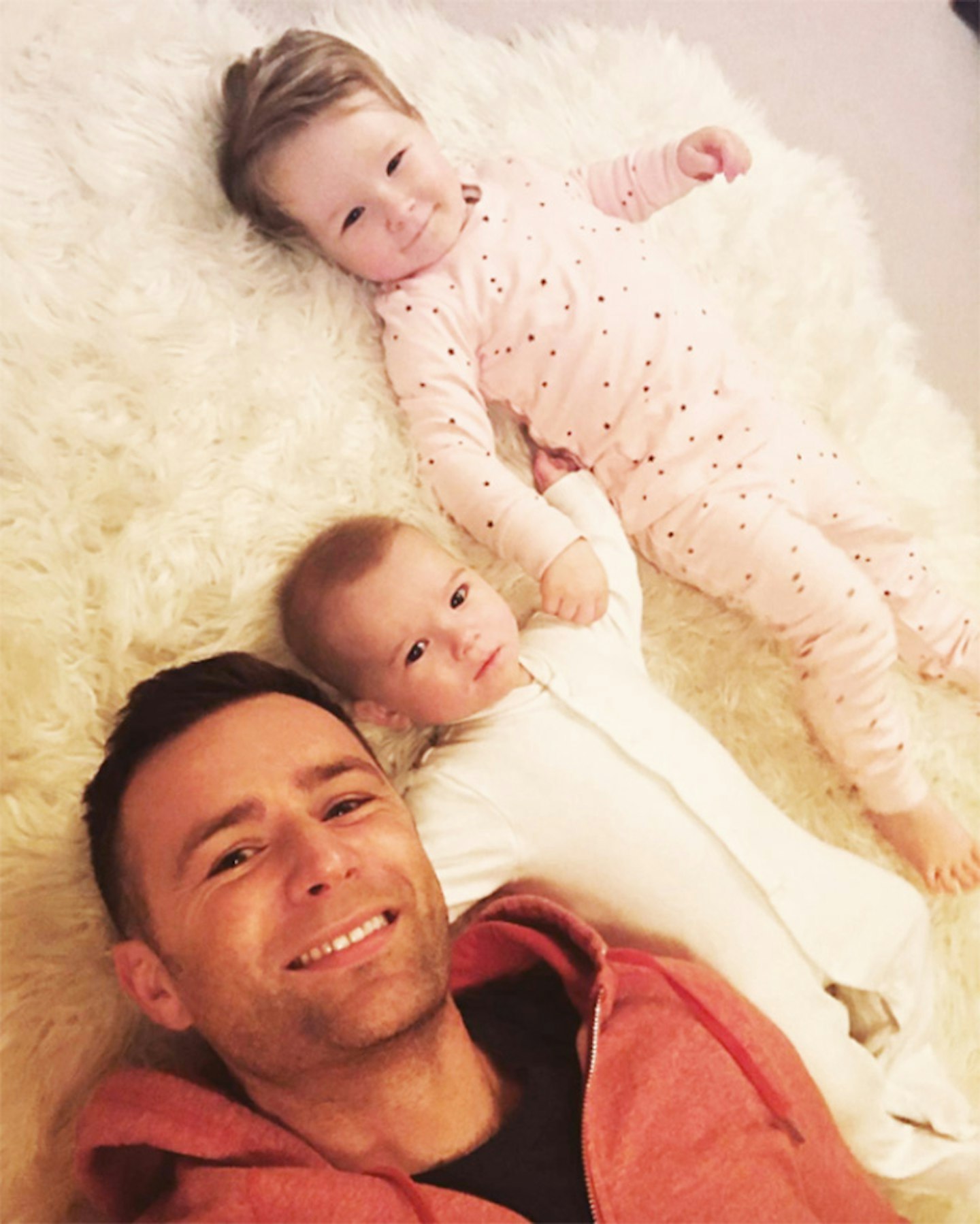 7 of 21
CREDIT: Instagram/ harryjudd
Harry, Lola and Kit Judd
Tom's bandmate Harry is also a dad-of-two - the adorable Lola and Kit with his musician wife Izzy Judd. Follow Harry on Instagram @harryjudd.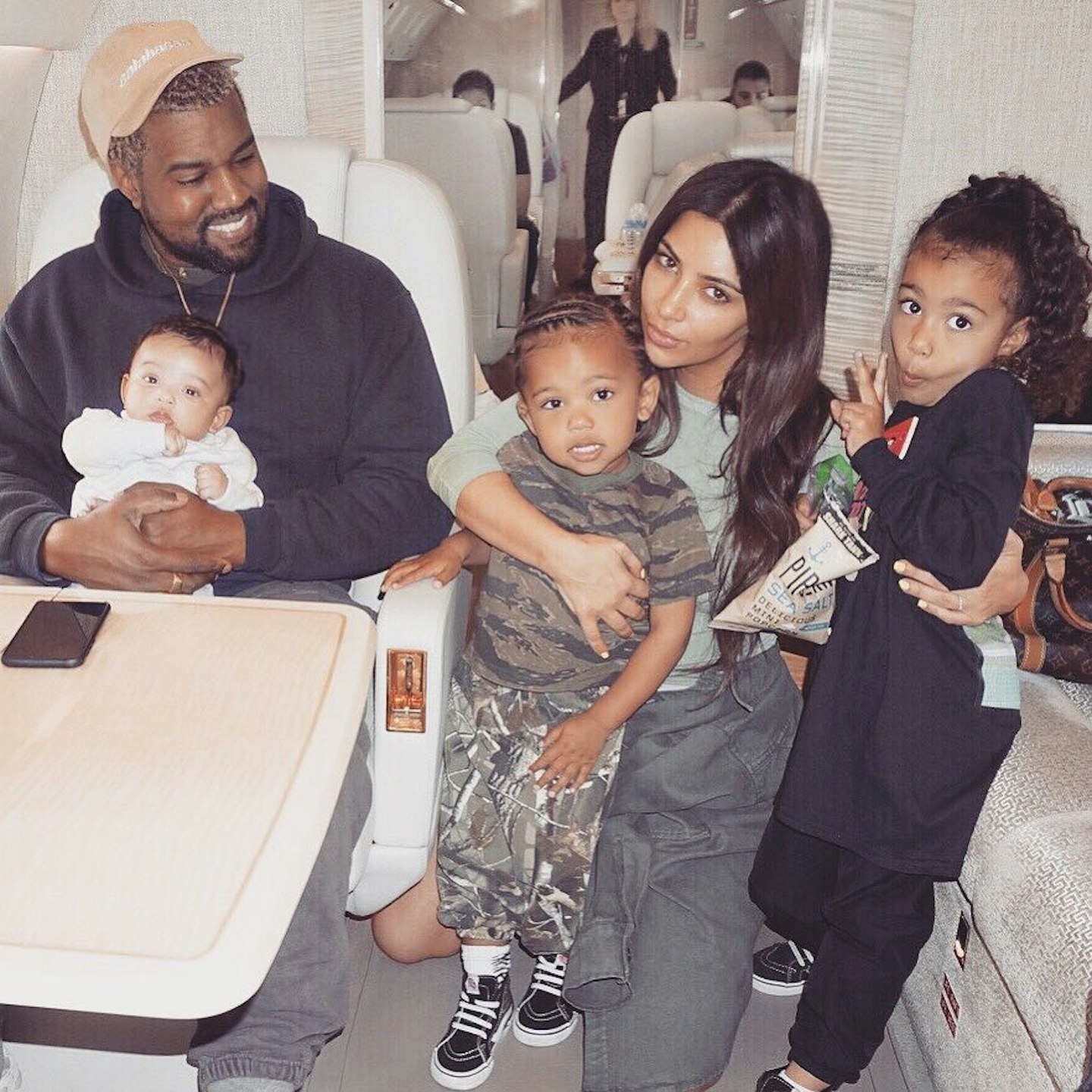 8 of 21
CREDIT: Instagram/ kimkardashian
Kanye, North, Saint and Chicago West
Kanye is a doting father to his three children with his wife, Kim Kardashian. Follow Kim on Instagram @kimkardashian.
9 of 21
CREDIT: Instagram/ orlandobloom
Orlando and Flynn Bloom
Orlando is a doting father to his son Flynn, whose mum is Miranda Kerr - but prefers to keep his face out of the public eye. Follow Orlando on Instagram @orlandobloom.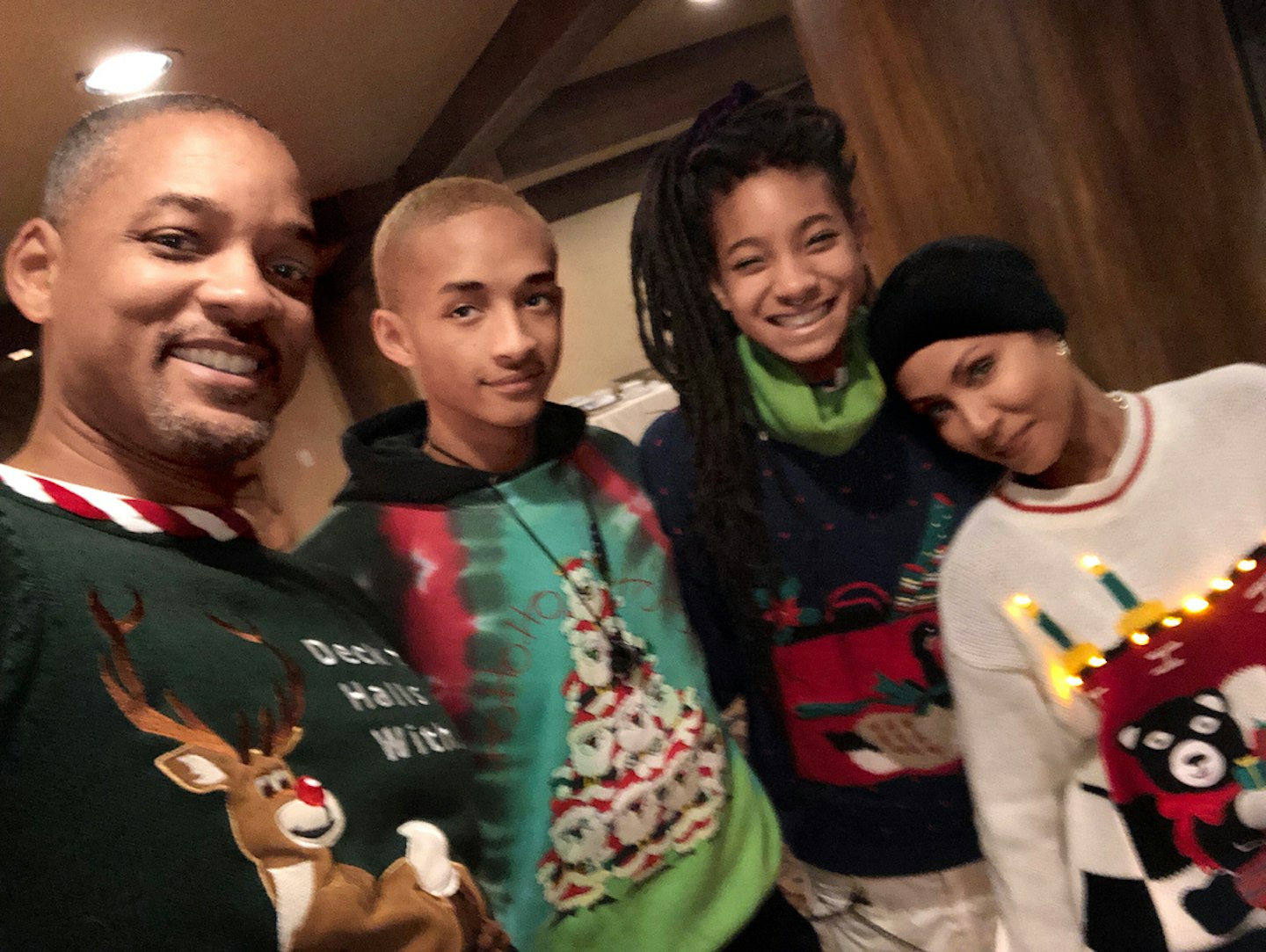 10 of 21
CREDIT: Instagram/ willsmith
Will, Jayden and Willow Smith
The Fresh Prince's two children Jayden and Willow are the spitting image of him - and don't they look adorable with Jada Pinkett-Smith in this Christmas snap? Follow Will on Instagram @willsmith.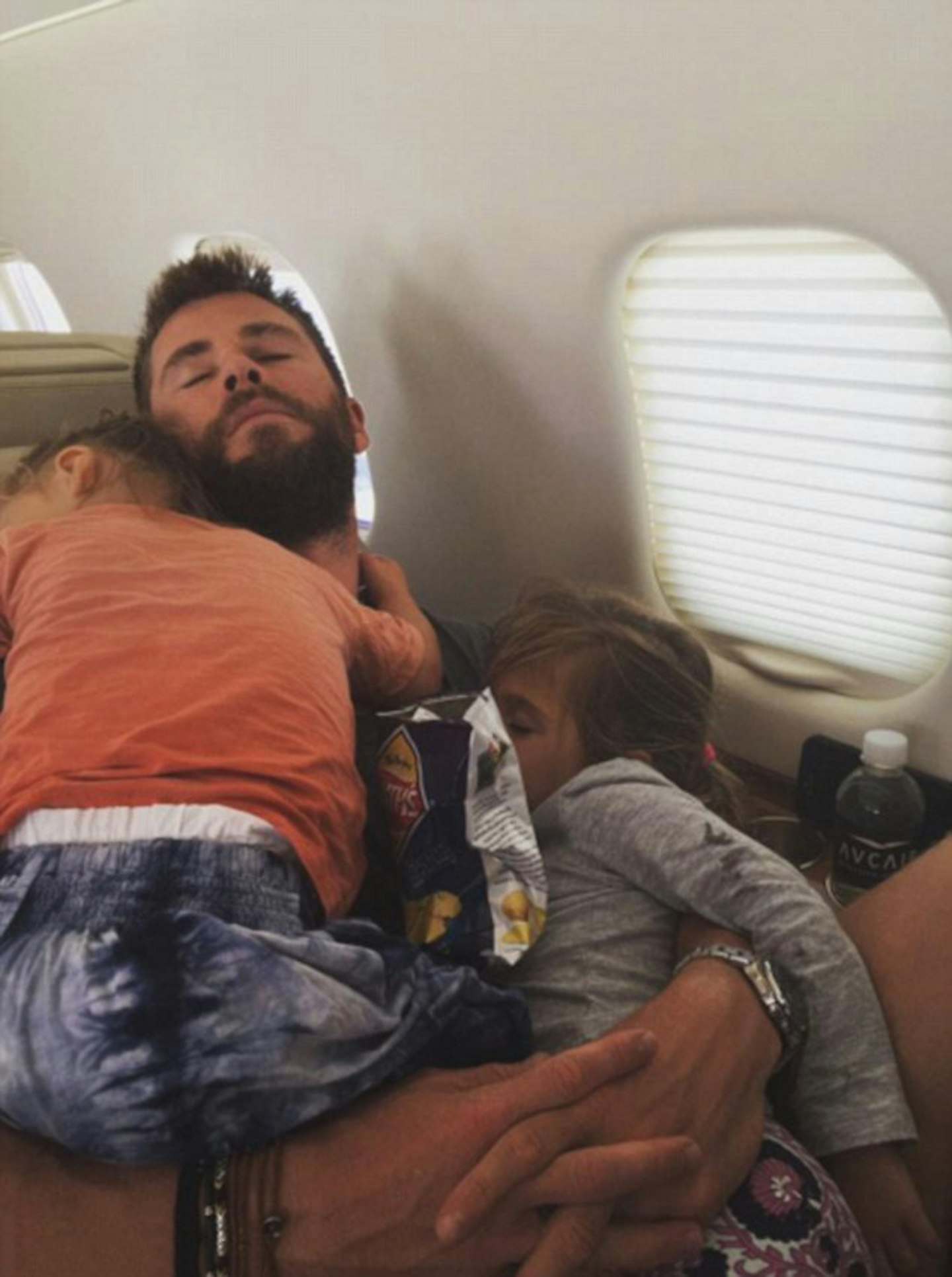 11 of 21
CREDIT: Instagram/ elsapatakyconfidential
Chris, India, Tristan and Sasha Hemsworth
Chris is another celebrity parent who prefers to keep his children's faces out of the spotlight - but this super sweet photo taken by his wife, Elsa Pataky, made it onto Instagram. Follow Chris on Instagram @chrishemsworth.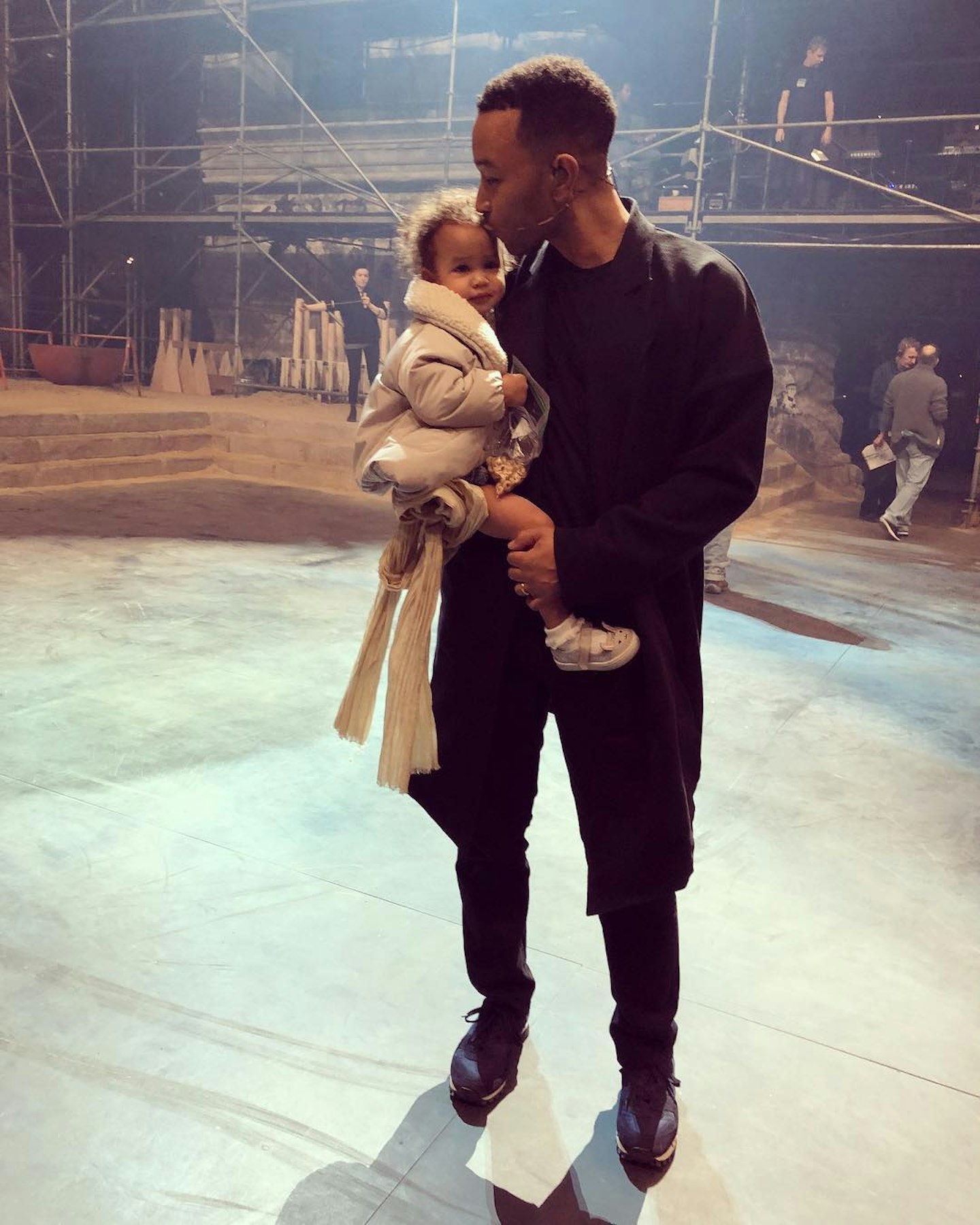 12 of 21
CREDIT: Instagram/ johnlegend
John and Luna Legend
John is dad to Luna and Miles with his wife Chrissy Teigen. Follow John on Instagram @johnlegend.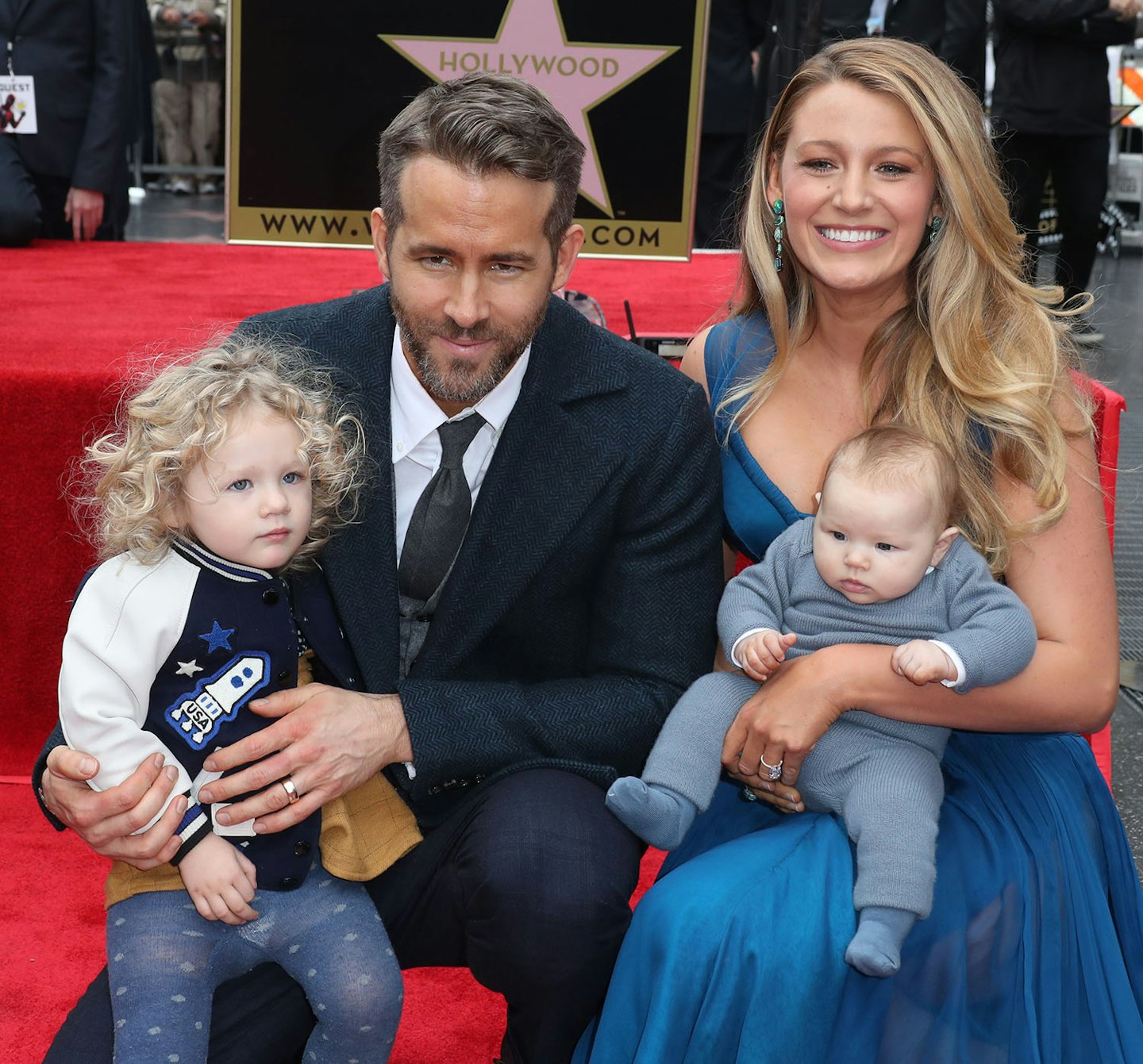 13 of 21
CREDIT: Shutterstock
Ryan, James and Inez Reynolds
Ryan and his wife Blake Lively don't post about their two daughters very often on social media, but this photo of the family on the Hollywood Walk of Fame from 2016 is so precious. Follow Ryan on Instagram @vancityreynolds.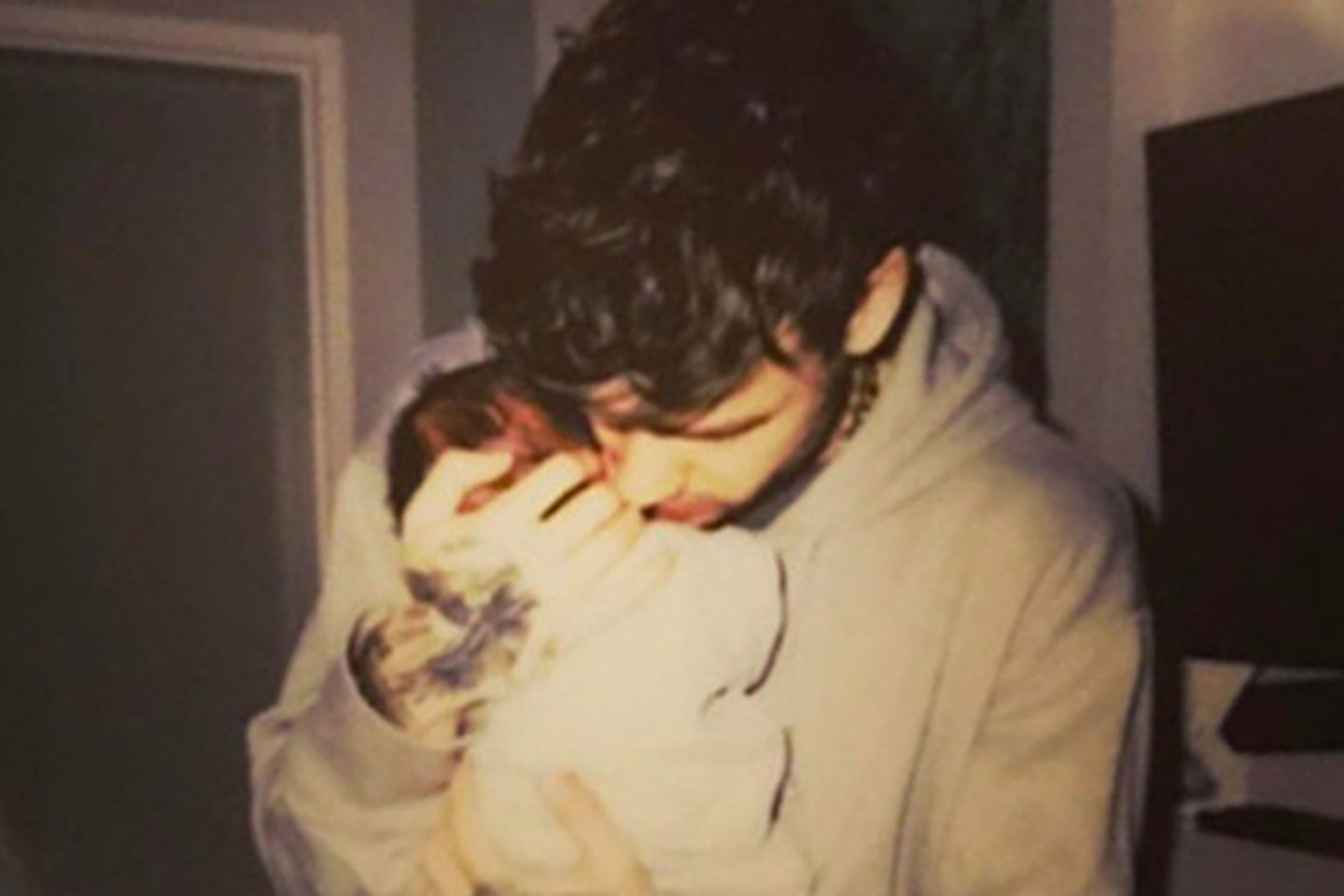 14 of 21
CREDIT: Instagram/ cherylofficial
Liam and Bear Payne
So far, this is the only photo of Bear Payne as his parents Liam and Cheryl prefer to keep him out of the public eye. But what a lovely photo it is! Follow Liam on Instagram @liampayne.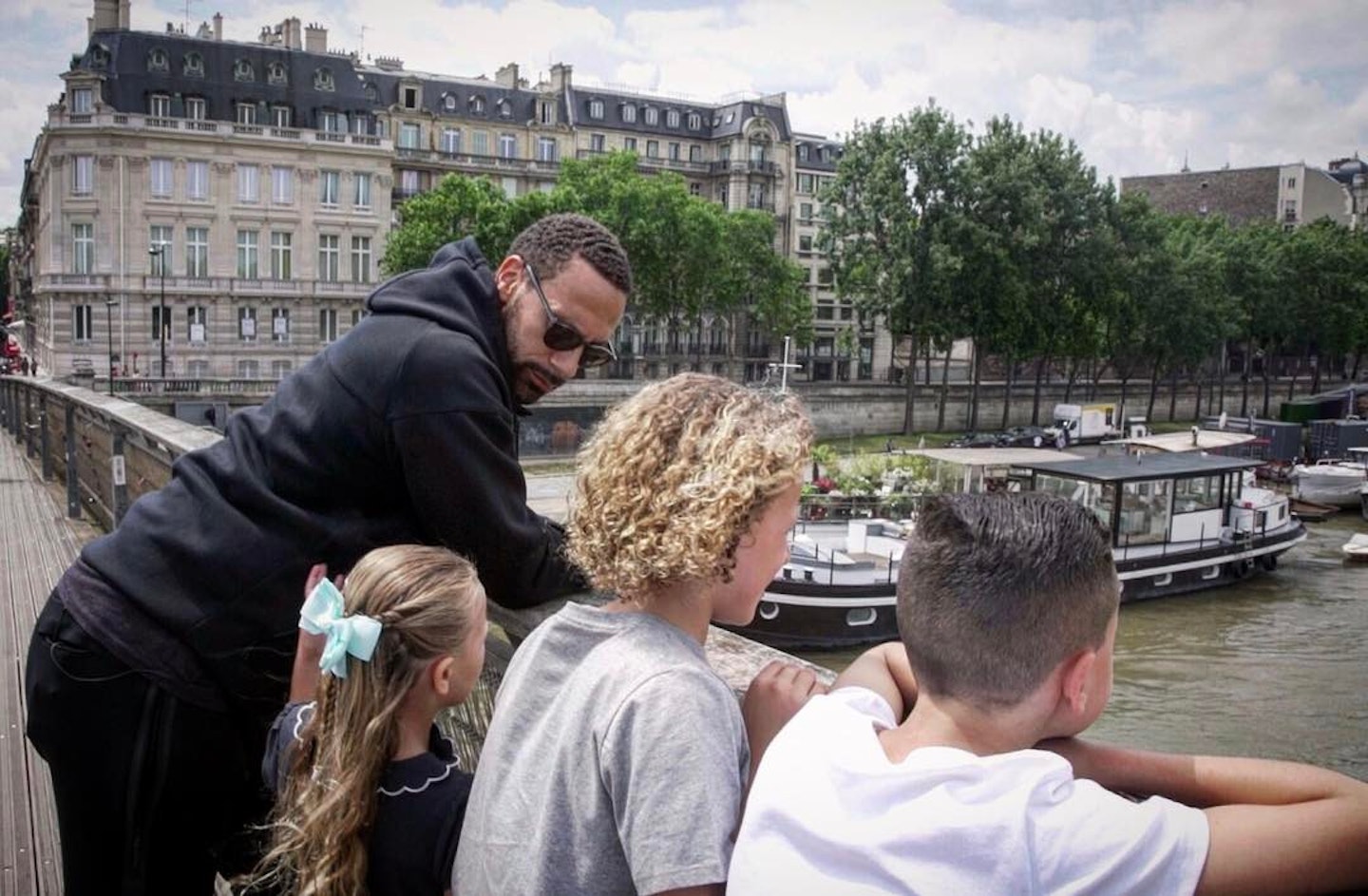 15 of 21
CREDIT: Instagram/ rioferdy5
Rio, Lorenz, Tate and Tia Ferdinand
Rio has done a fantastic job of raising his three children after the tragic death of their mum - but they've welcomed his girlfriend Kate Wright into their family with open arms. Follow Rio on Instagram @rioferdy5.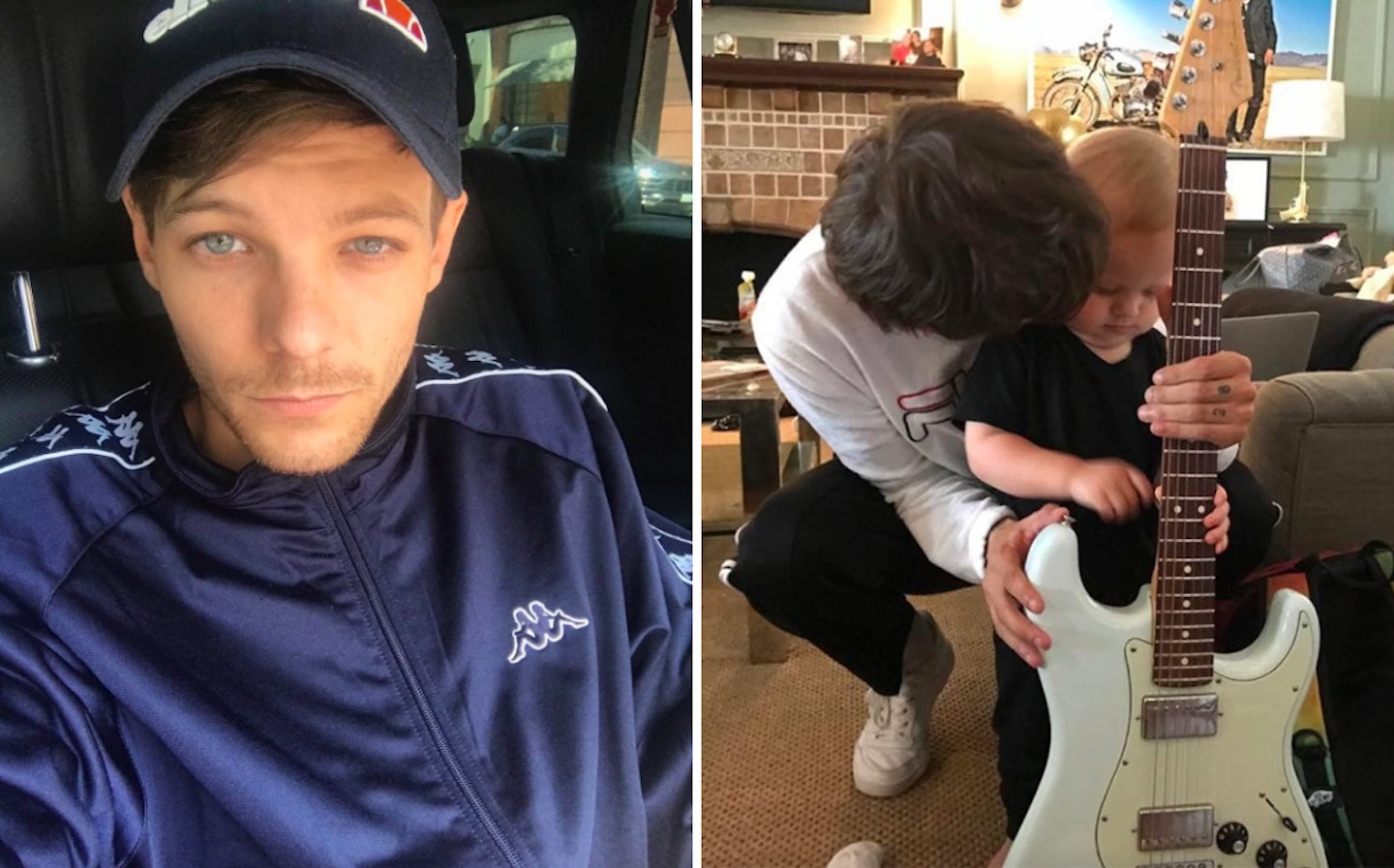 16 of 21
CREDIT: Instagram/ louist91
Louis and Freddie Tomlinson
Liam's One Direction bandmate Louis Tomlinson is dad to little Freddie with his ex, Briana Jungwirth. Follow Louis on Instagram @louist91.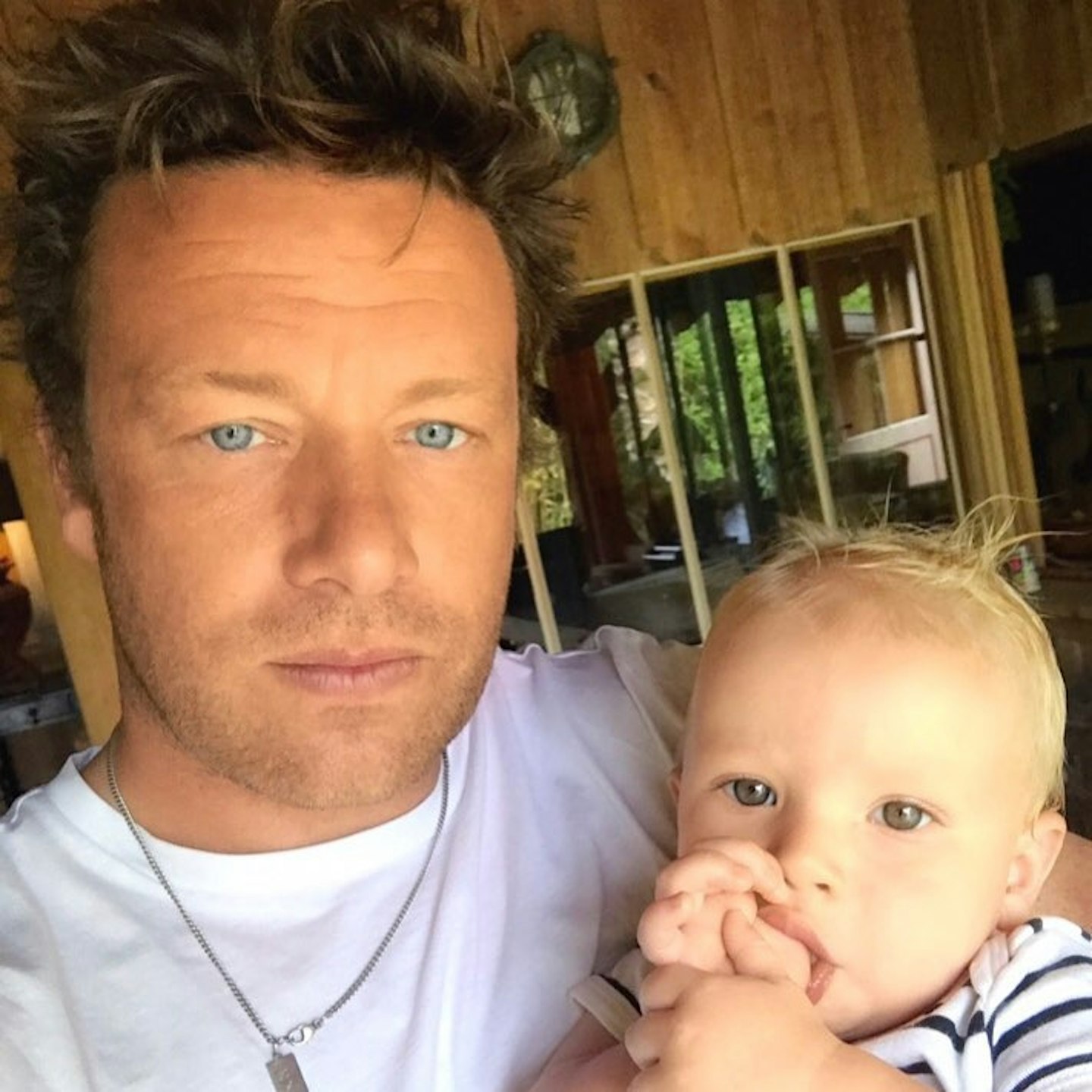 17 of 21
CREDIT: Instagram/ joolsoliver
Jamie and River Oliver
Celebrity chef Jamie Oliver is pictured here with his youngest son, River Rocket. But he's also dad to Petal Blossom, Buddy Bear, Daisy Boo and Poppy Honey with his wife Jools. Follow Jamie on Instagram @jamieoliver.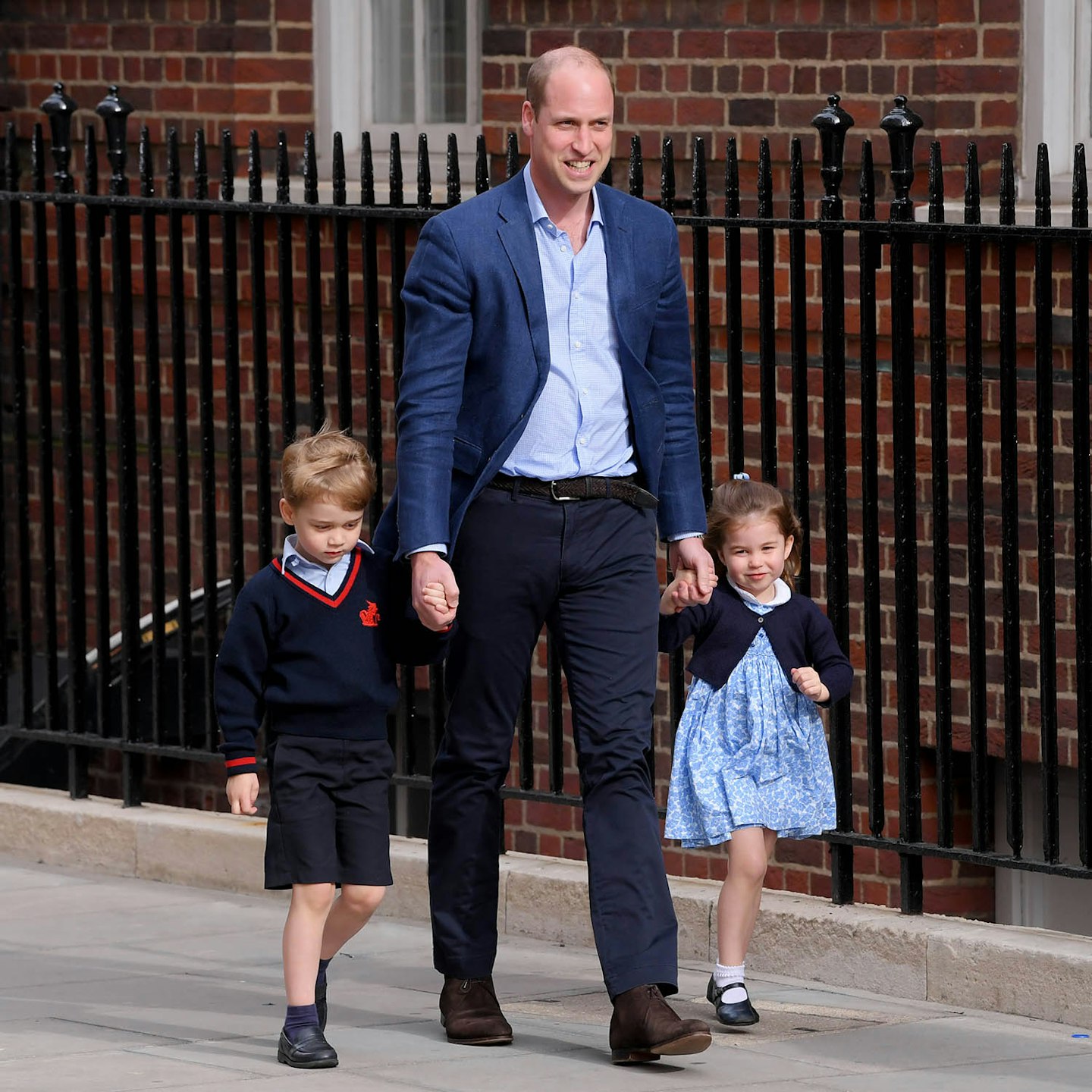 18 of 21
CREDIT: Shutterstock
Prince William, Prince George and Princess Charlotte
The future King of this country had a beautiful moment with his children, Prince George and Princess Charlotte, when taking them to meet their brother, Prince Louis, when he was born in April. Follow the Royal Family on Instagram @kensingtonroyal.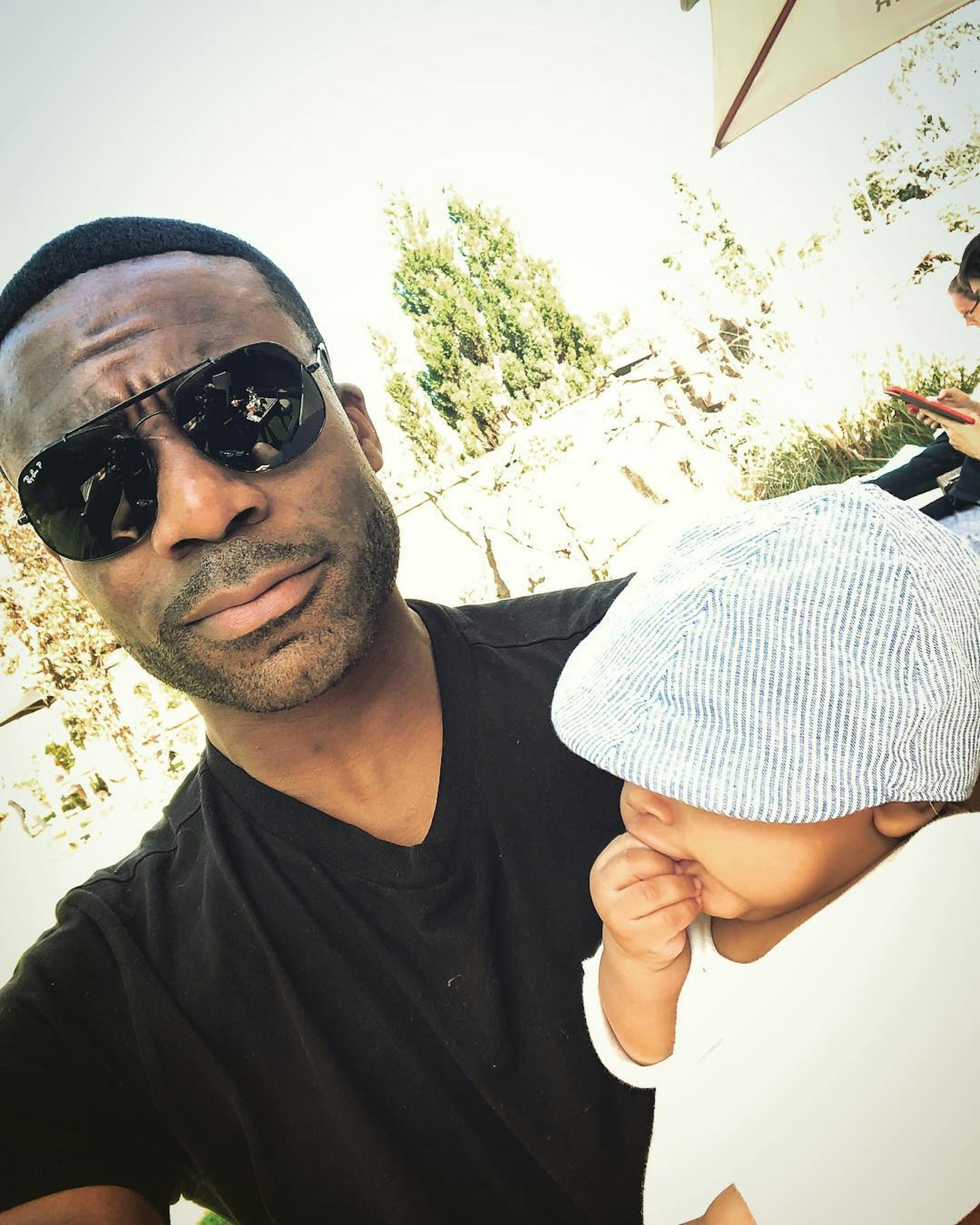 19 of 21
CREDIT: Instagram/ oreodubaofficial
Ore and Roman Oduba
Ore's first child, Roman, was born in January 2018 - and Ore seems to be adjusting to fatherhood pretty well! Follow Ore on Instagram @oreodubaofficial.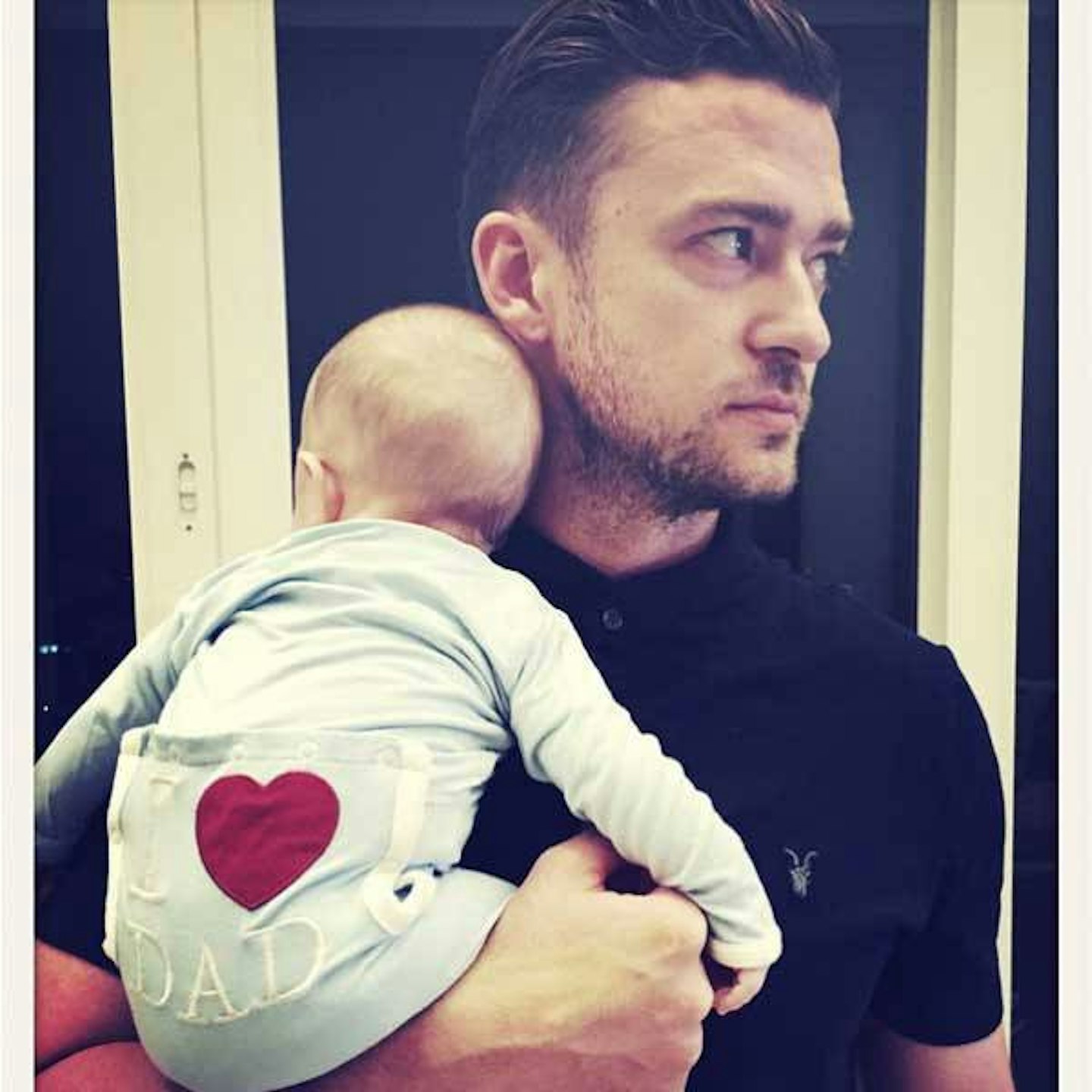 20 of 21
CREDIT: Instagram/ justintimberlake
Justin and Silas Timberlake
Isn't this photo of Justin with his son Silas the cutest? Follow Justin on Instagram @justintimberlake.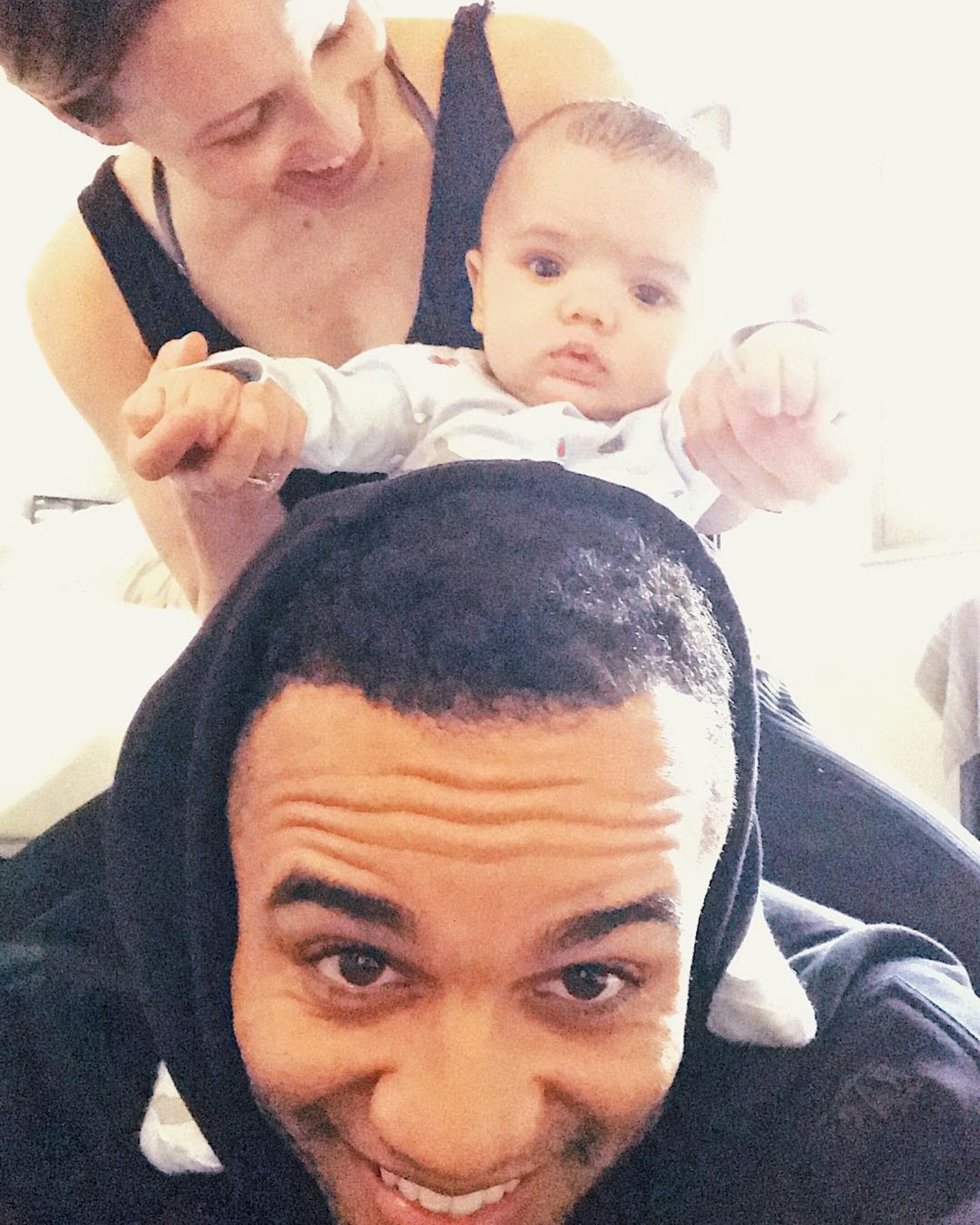 21 of 21
CREDIT: Instagram/ astonmerrygold
Aston and Grayson Merrygold
JLS singer Aston welcomed his first son with girlfriend Sarah Lou Richards in January this year - isn't Grayson so cute? Follow Aston on Instagram @astonmerrygold.
NOW WATCH: Unique celebrity baby names