Everyone's talking about it right? So you want to know who won what, right? And who wore what?
Well never fear, we're always at hand to give you what you want.
Here's the list of this year's MTV VMA winners:
BEST ROCK VIDEO
Winner: Fall Out Boy – "Uma Thurman"
Hozier – "Take Me To Church"
Florence + the Machine – "Ship To Wreck"
Walk the Moon – "Shut Up and Dance"
Arctic Monkeys – "Why'd You Only Call Me When You're High?"
BEST POP VIDEO
Winner: Taylor Swift – "Blank Space"
Beyoncé – "7/11″
Ed Sheeran – "Thinking Out Loud"
Mark Ronson ft. Bruno Mars – "Uptown Funk"
Maroon 5 – "Sugar"
SONG OF THE SUMMER
Winner: 5 Seconds of Summer – "She's Kinda Hot" – #ShesKindaHotVMA
Fifth Harmony – "Worth It" – #WorthItVMA
Major Lazer – "Lean On" – #LeanOnVMA OMI – "Cheerleader" – #CheerleaderVMA
Taylor Swift – "Bad Blood" – #BadBloodVMA
David Guetta ft. Nicki Minaj – "Hey Mama" – #HeyMamaVMA
Fetty Wap – "My Way" – #MyWayVMA Jack U ft.
Justin Bieber – "Where Are U Now" – #WhereAreUNowVMA
Silento – "Watch Me" – #WatchMeVMA
Demi Lovato – "Cool For the Summer" – #CoolForTheSummerVMA
The Weeknd – "Can't Feel My Face" – #CantFeelMyFaceVMA
Selena Gomez ft. A$AP Rocky – "Good For You" – #GoodForYouVMA
BEST MALE VIDEO
Winner: Mark Ronson ft. Bruno Mars – "Uptown Funk"
Ed Sheeran – "Thinking Out Loud"
Kendrick Lamar – "Alright"
The Weeknd – "Earned It" Nick Jonas – "Chains"
BEST HIP HOP VIDEO
Winner: Nicki Minaj – "Anaconda"
Fetty Wap – "Trap Queen" Kendrick Lamar – "Alright"
Wiz Khalifa ft. Charlie Puth – "See You Again"
Big Sean ft. E-40 – "I Don't F–k With You"
BEST FEMALE VIDEO
Winner: Taylor Swift – "Blank Space"
Beyoncé – "7/11″
Nicki Minaj – "Anaconda" Sia – "Elastic Heart"
Ellie Goulding – "Love Me Like You Do"
VIDEO WITH A SOCIAL MESSAGE
Winner: Big Sean ft. Kanye West and John Legend – "One Man Can Change the World"
Jennifer Hudson – "I Still Love You" Colbie Caillat – "Try"
Rihanna – "American Oxygen" Wale – "The White Shoes"
ARTIST TO WATCH
Winner: Fetty Wap – "Trap Queen"
Vance Joy – "Riptide"
George Ezra – "Budapest"
James Bay – "Hold Back The River"
FKA Twigs – "Pendulum"
VIDEO OF THE YEAR
Winner: Taylor Swift ft. Kendrick Lamar – "Bad Blood"
Beyoncé – "7/11″
Ed Sheeran – "Thinking Out Loud"
Mark Ronson ft. Bruno Mars – "Uptown Funk"
Kendrick Lamar – "Alright"
Michael Jackson Video Vanguard Award
Kanye West
And here's what everyone wore:
MTV VMAs 2015 outfits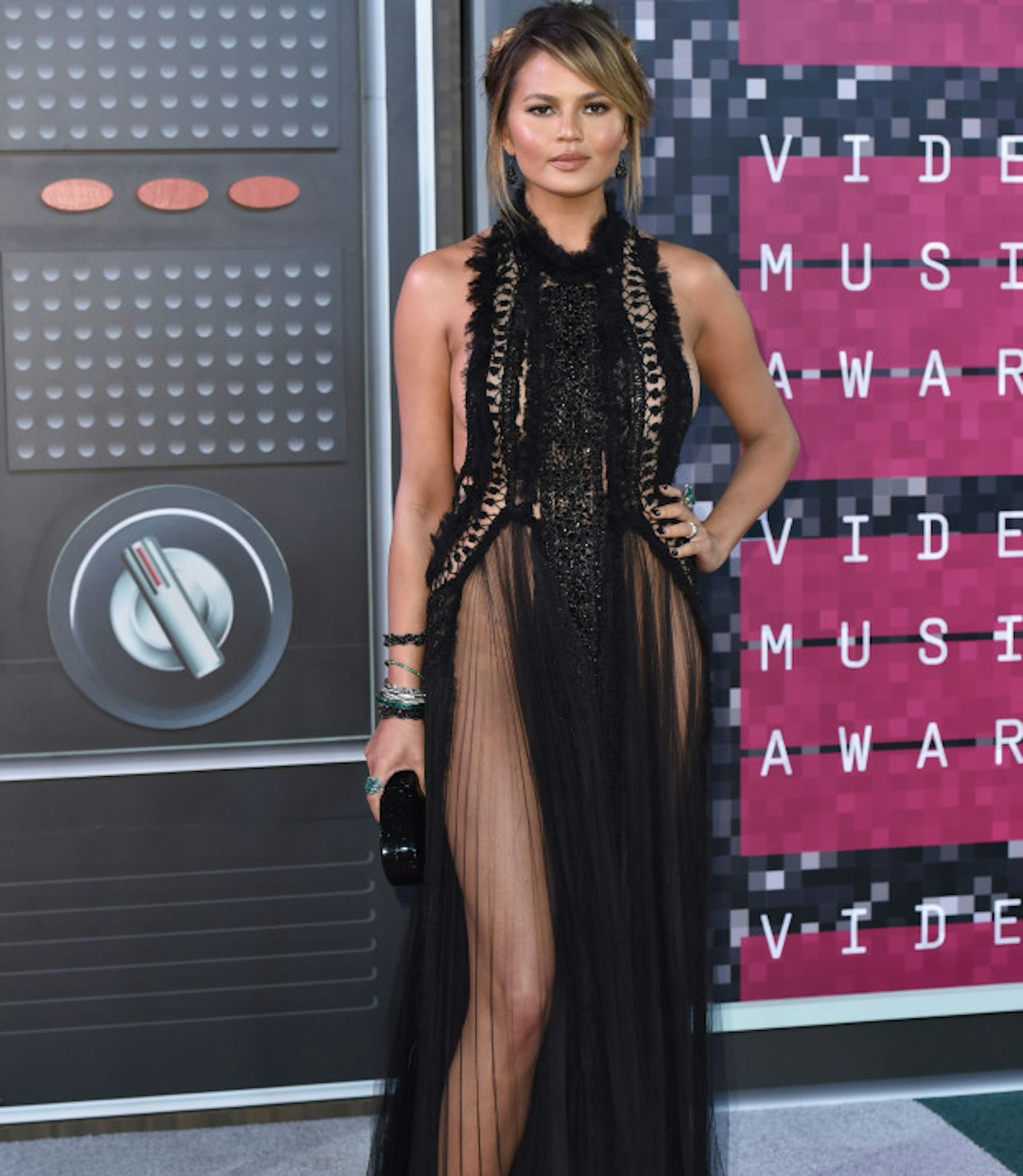 1 of 17
Chrissy Teigen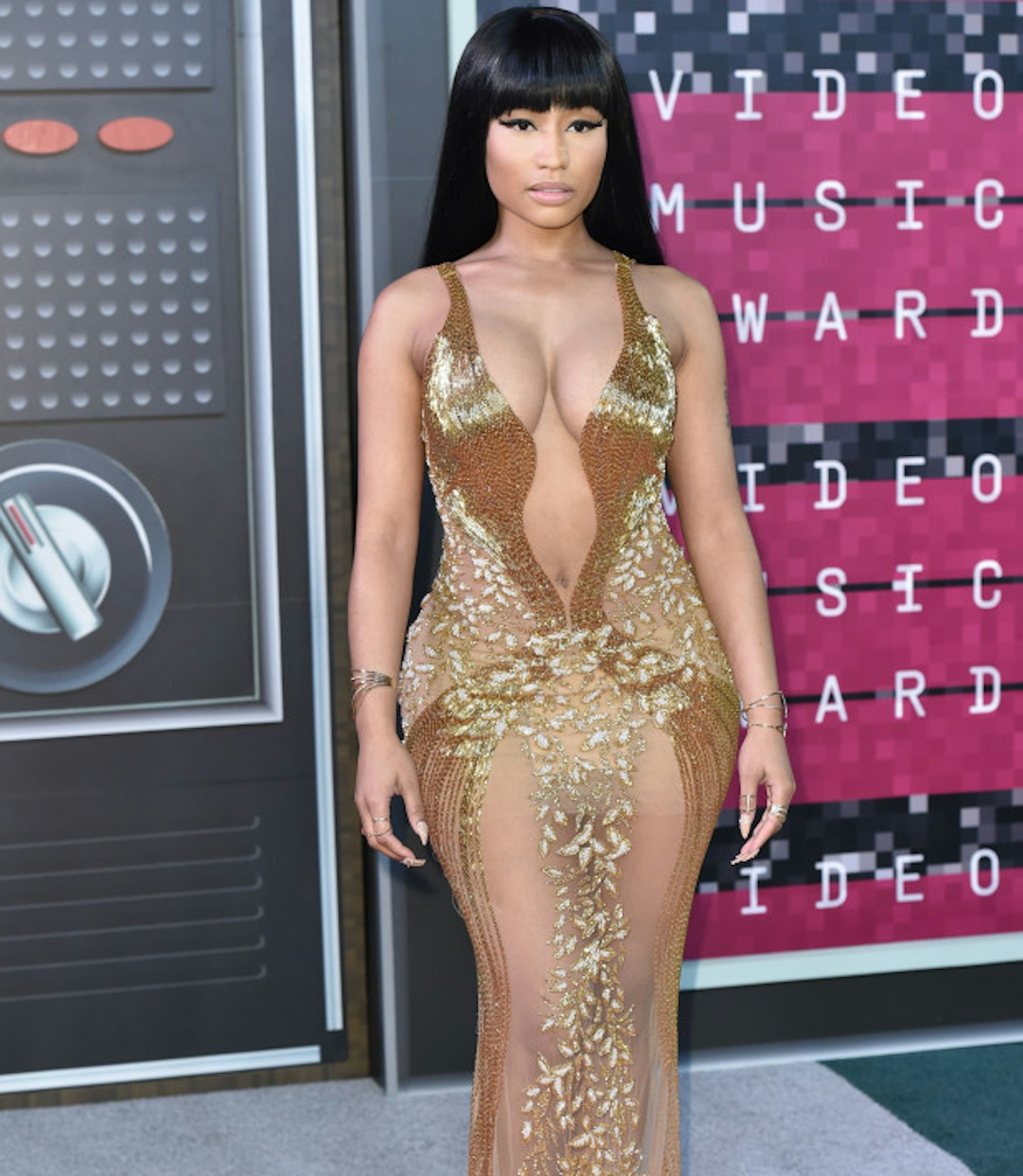 2 of 17
Nicki Minaj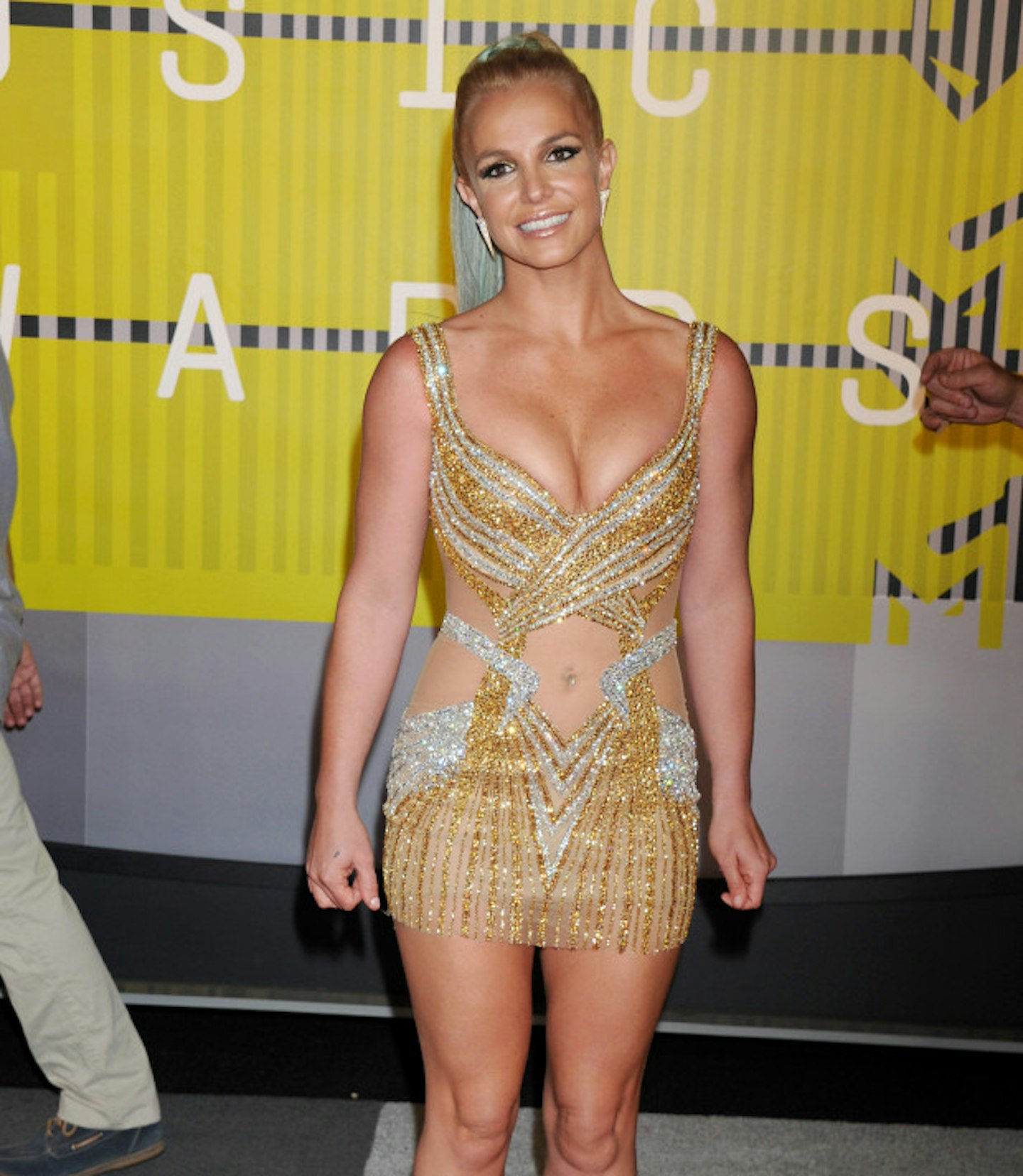 3 of 17
Britney Spears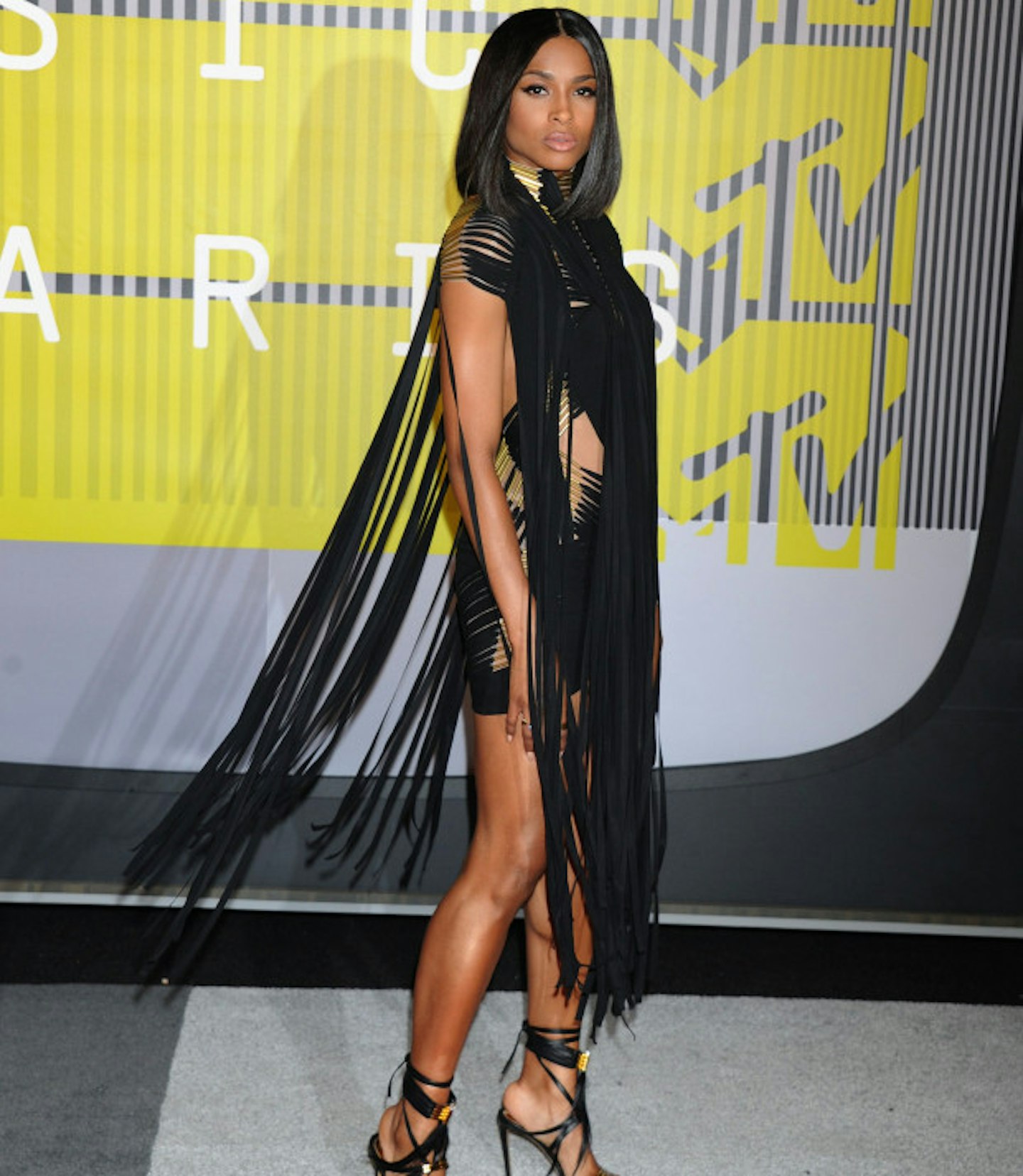 4 of 17
Ciara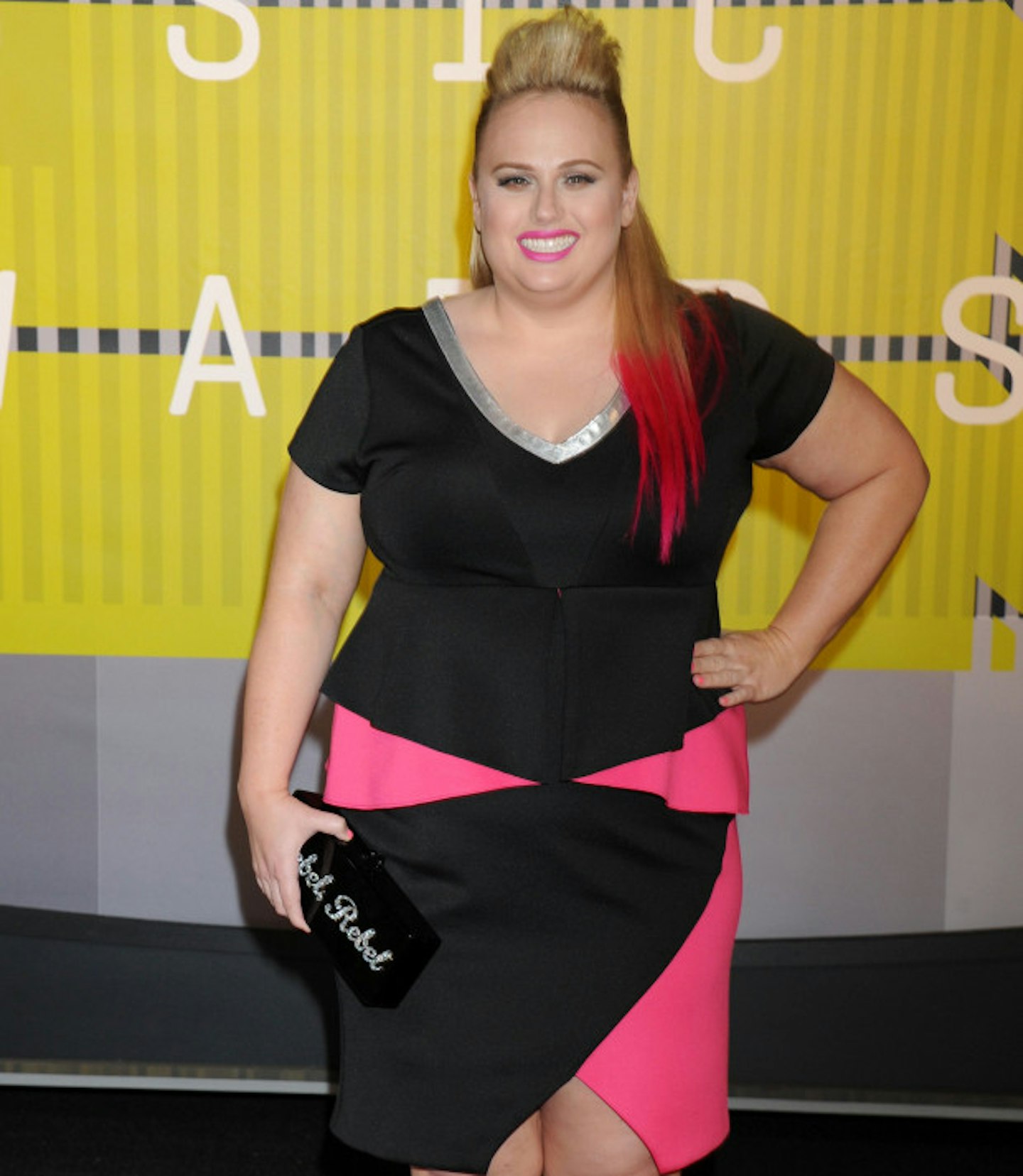 5 of 17
Rebel Wilson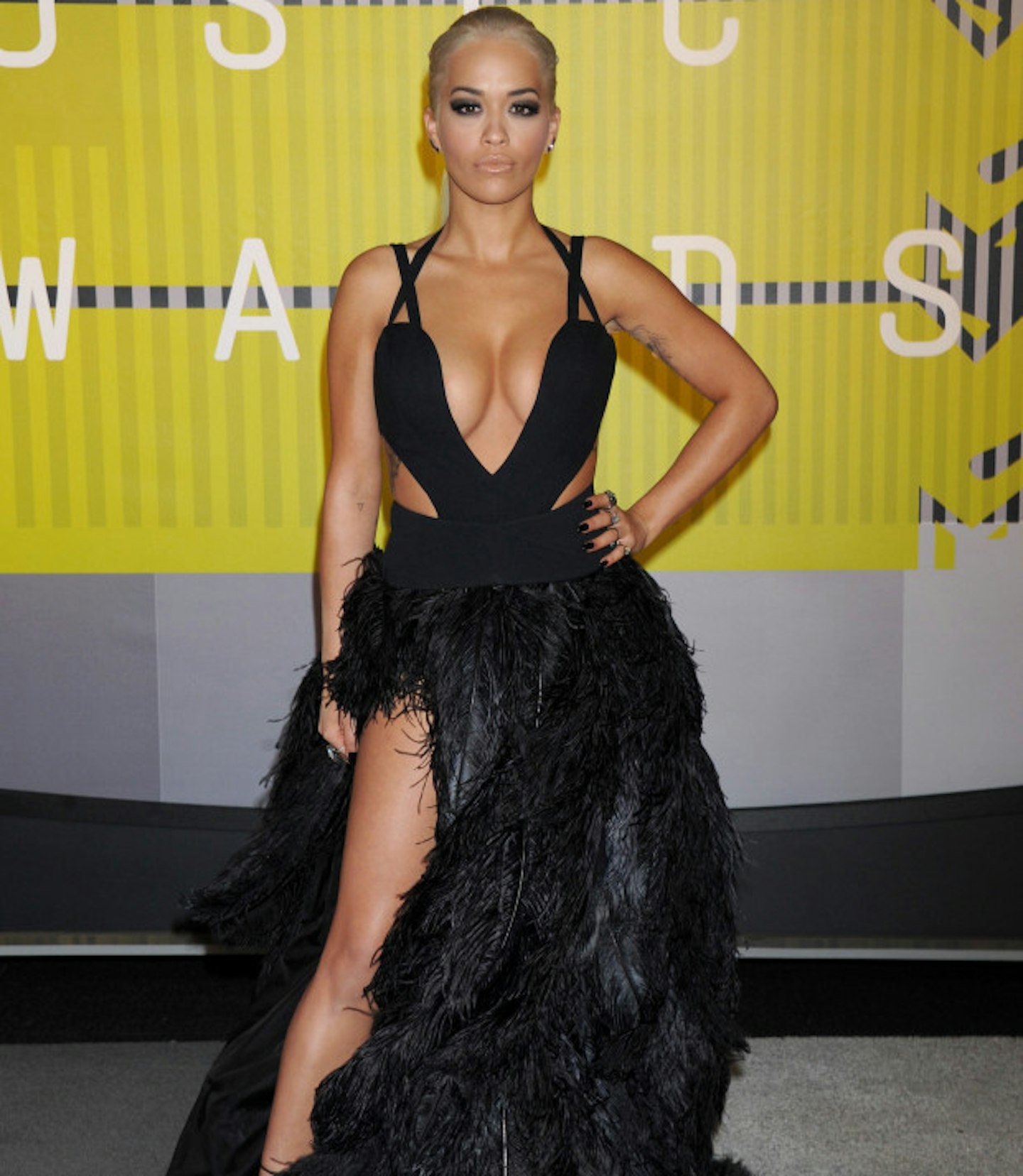 6 of 17
Rita Ora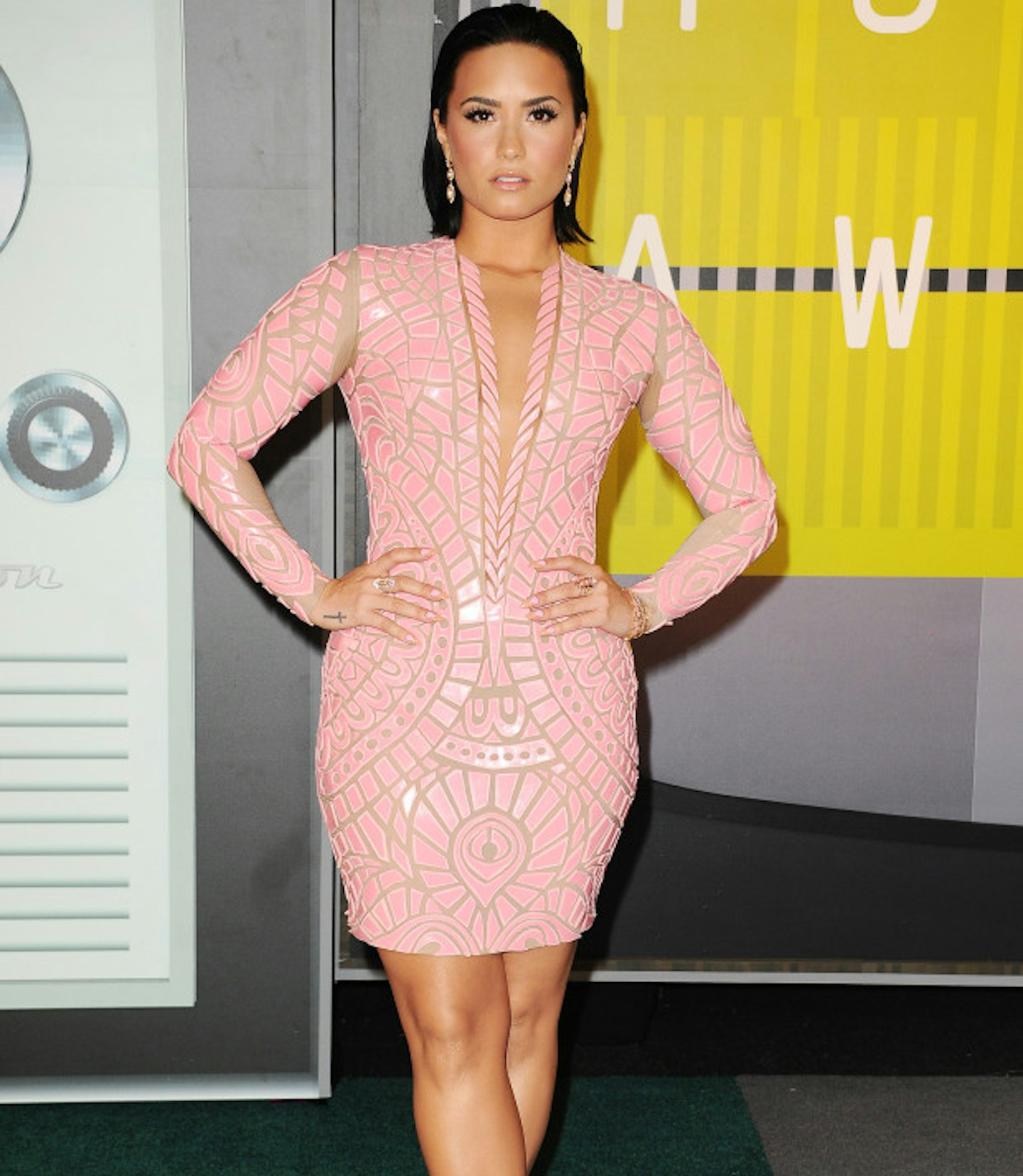 7 of 17
Demi Lovato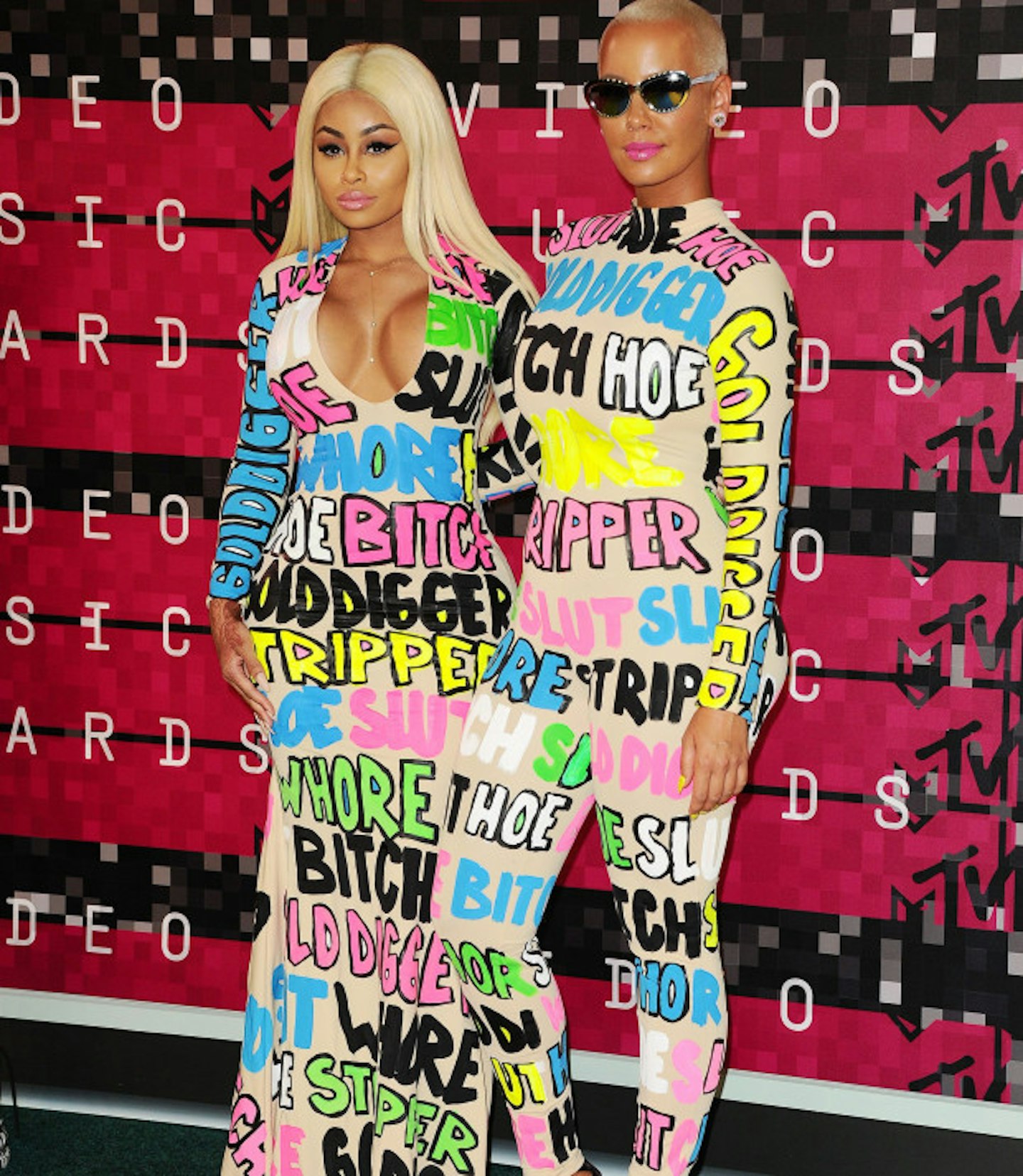 8 of 17
Blac Chyna and Amber Rose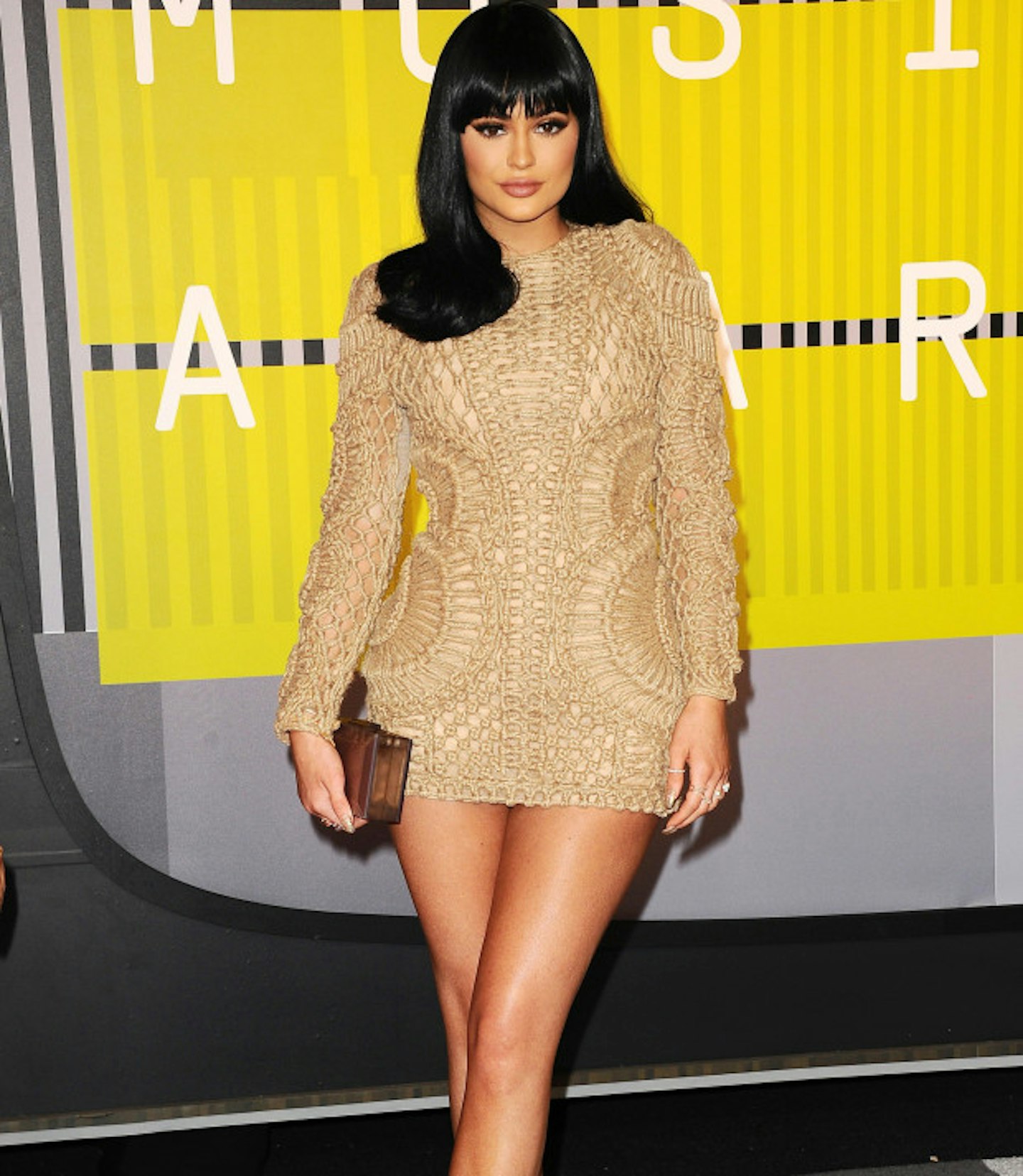 9 of 17
Kylie Jenner
10 of 17
Cara Delevingne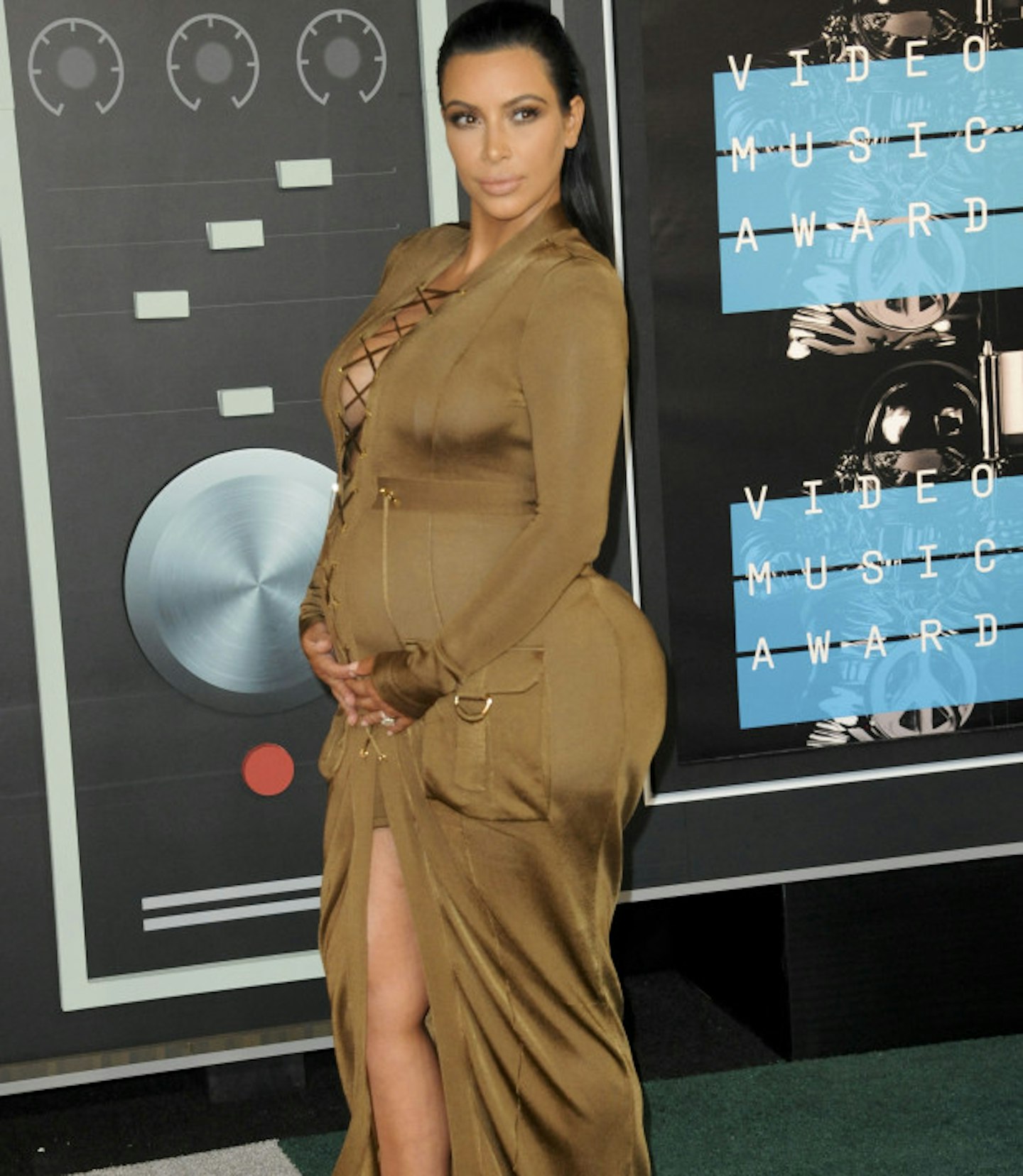 11 of 17
Kim Kardashian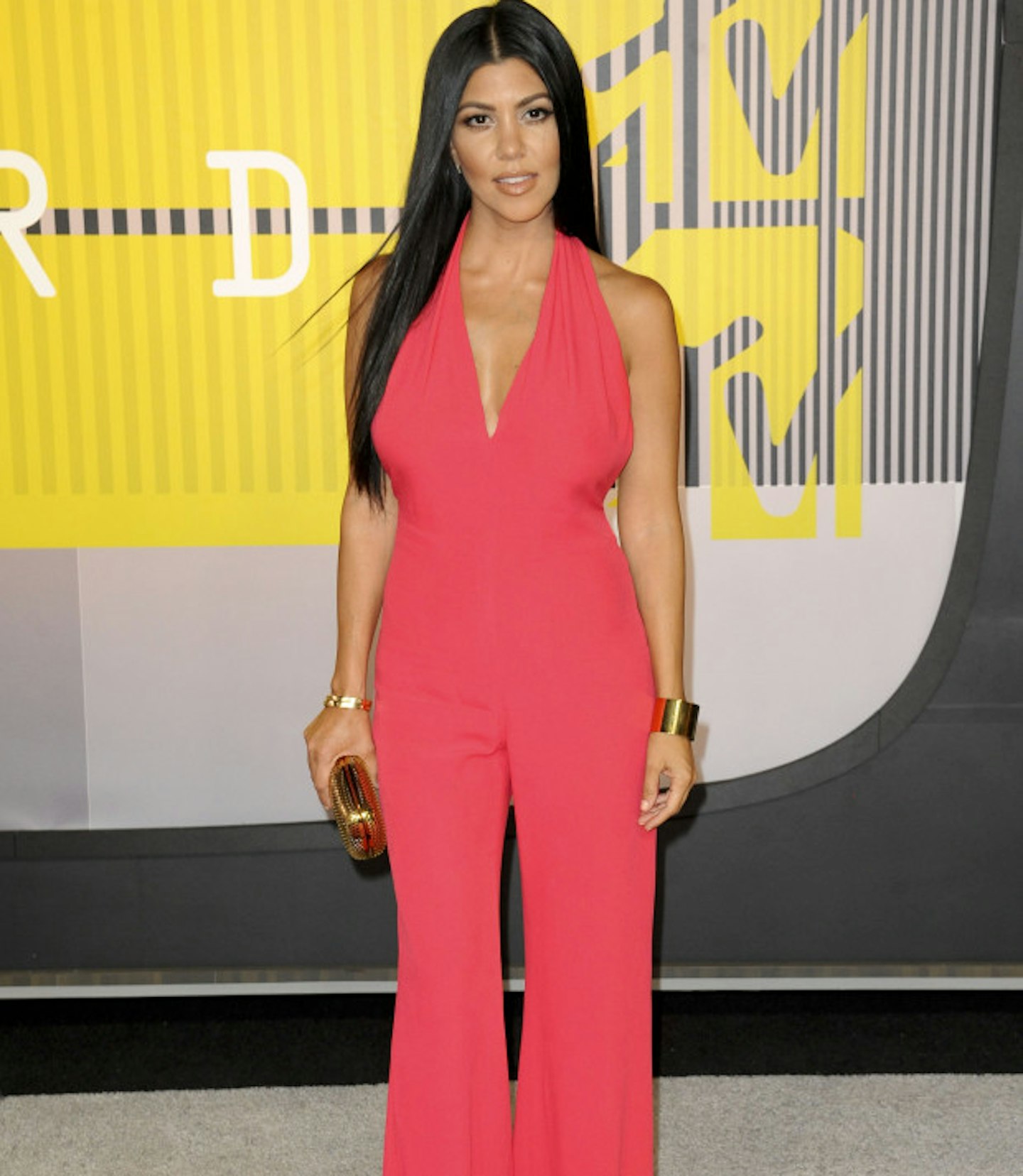 12 of 17
Kourtney Kardashian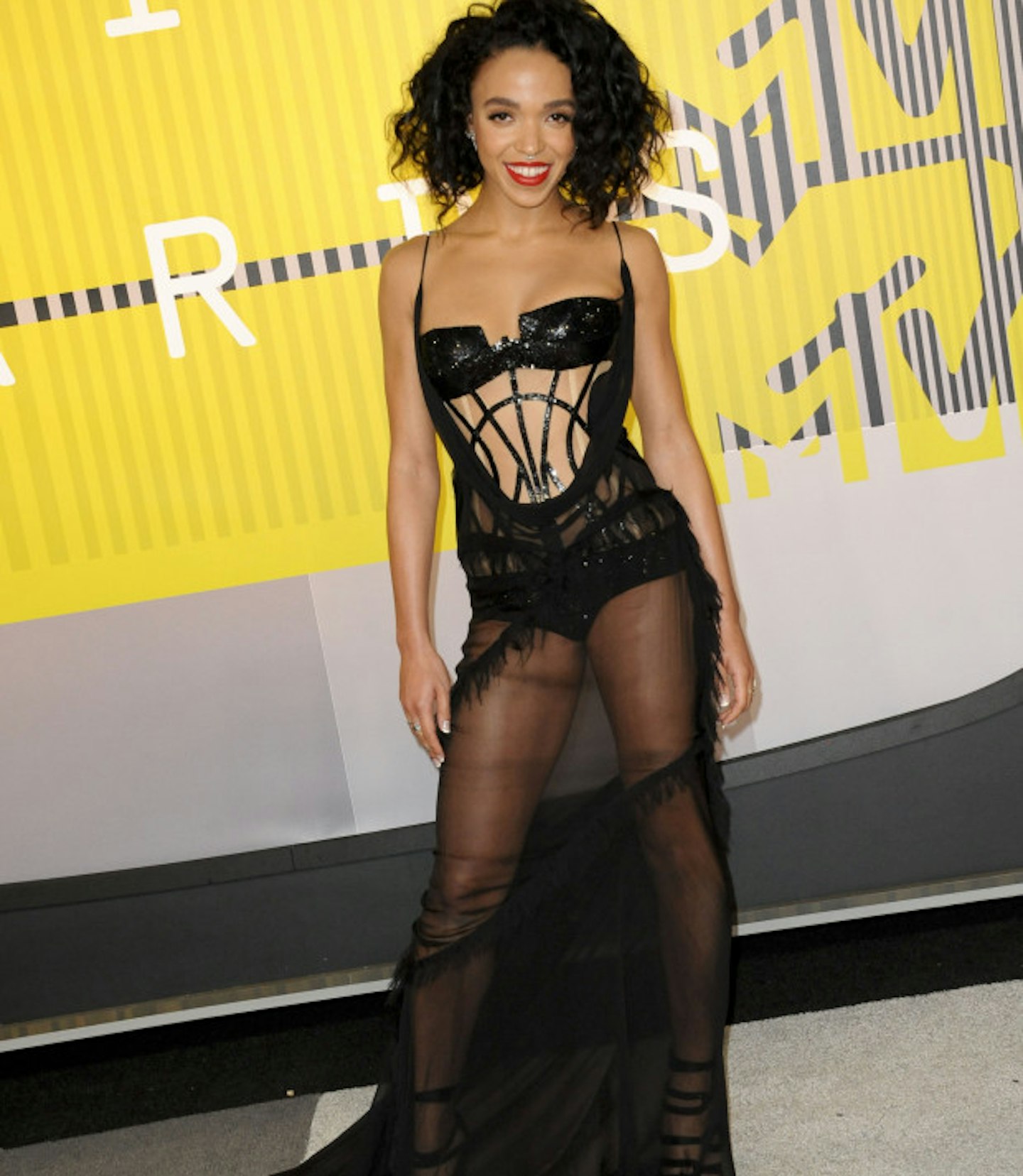 13 of 17
FKA twigs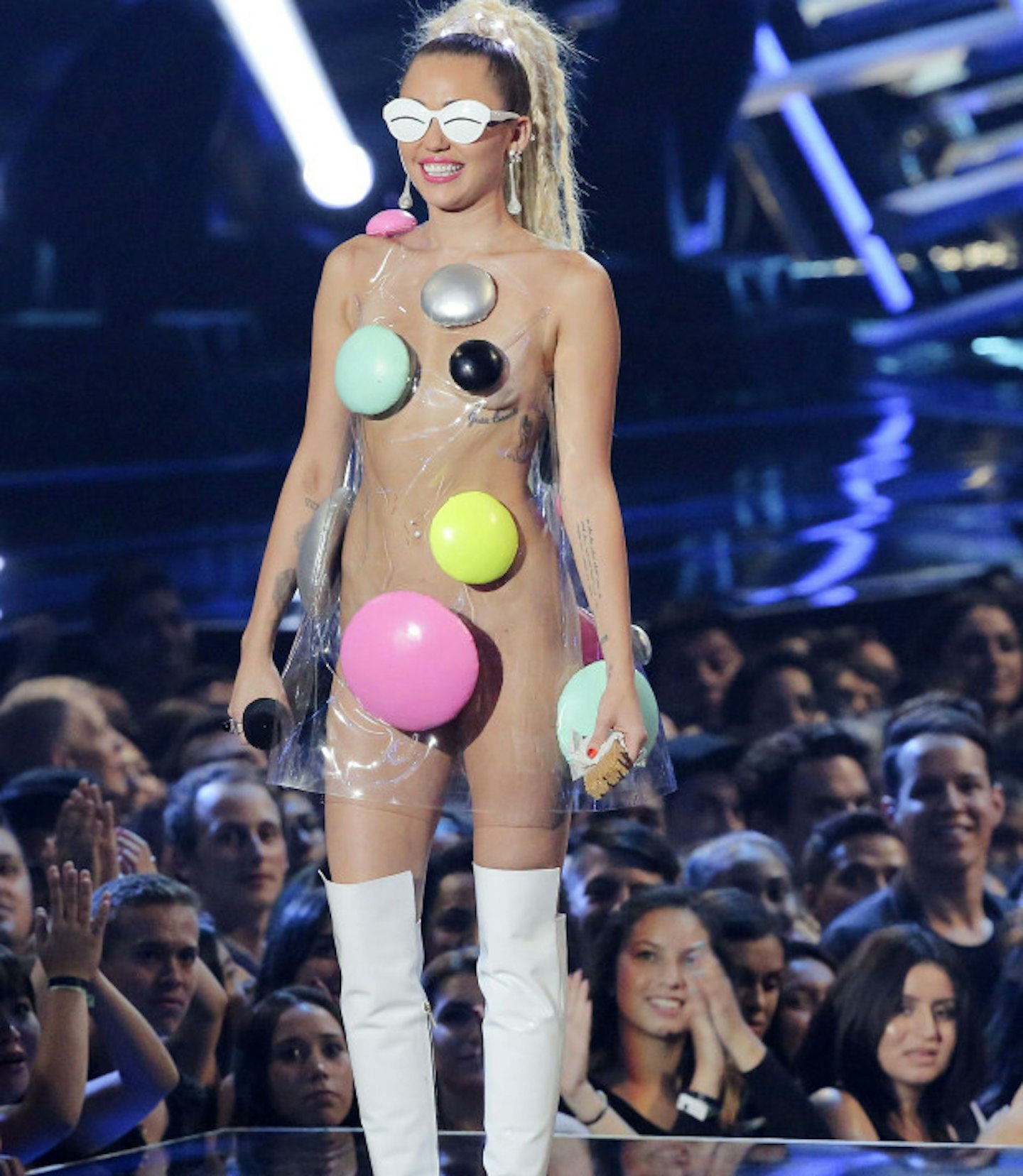 14 of 17
Miley Cyrus
15 of 17
Selena Gomez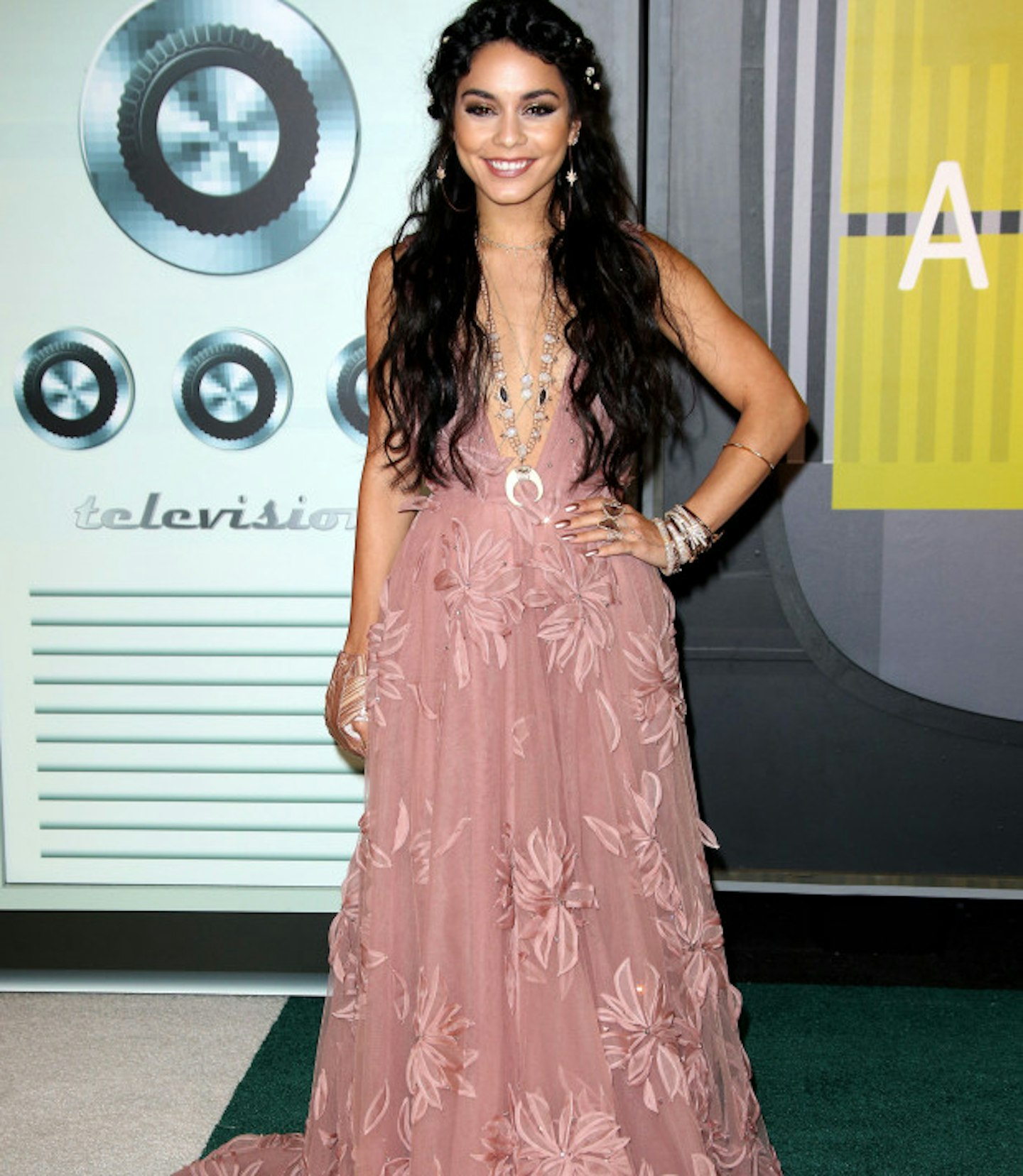 16 of 17
Vanessa Hudgens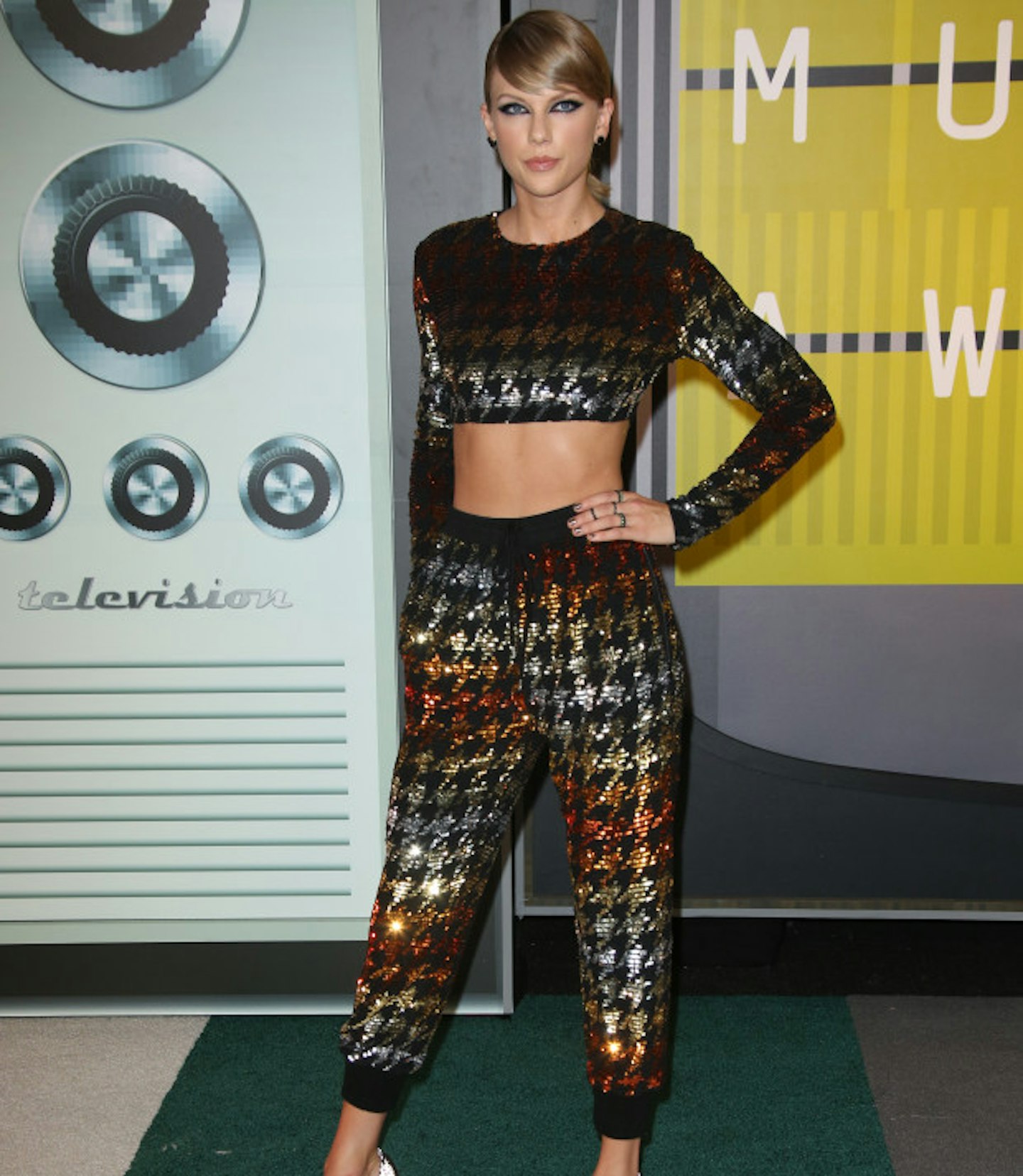 17 of 17
Taylor Swift