If there's anything that's guaranteed to put a smile on your face, it's surely the very real rumours of an imminent Girls Aloud reunion. While they haven't officially confirmed anything, insiders suggest that Cheryl is the driving force behind it – though she's feeling a little nervous.
"Cheryl's masterminding the reunion herself. She wants the ladies to come back with confidence and a whole new style, which is more in tune with what's going on right now, versus when they first got together in the early noughties," a source tells heat.
"She's admitted to feeling a bit panicked about the pressure of getting the spark back from their glory days,
but she doesn't want them just rehashing their old looks. Basically, Cheryl wants them to feel relevant again. She doesn't want them joining a chorus of nostalgia acts that are doing the rounds – she wants to attract a whole new fan base."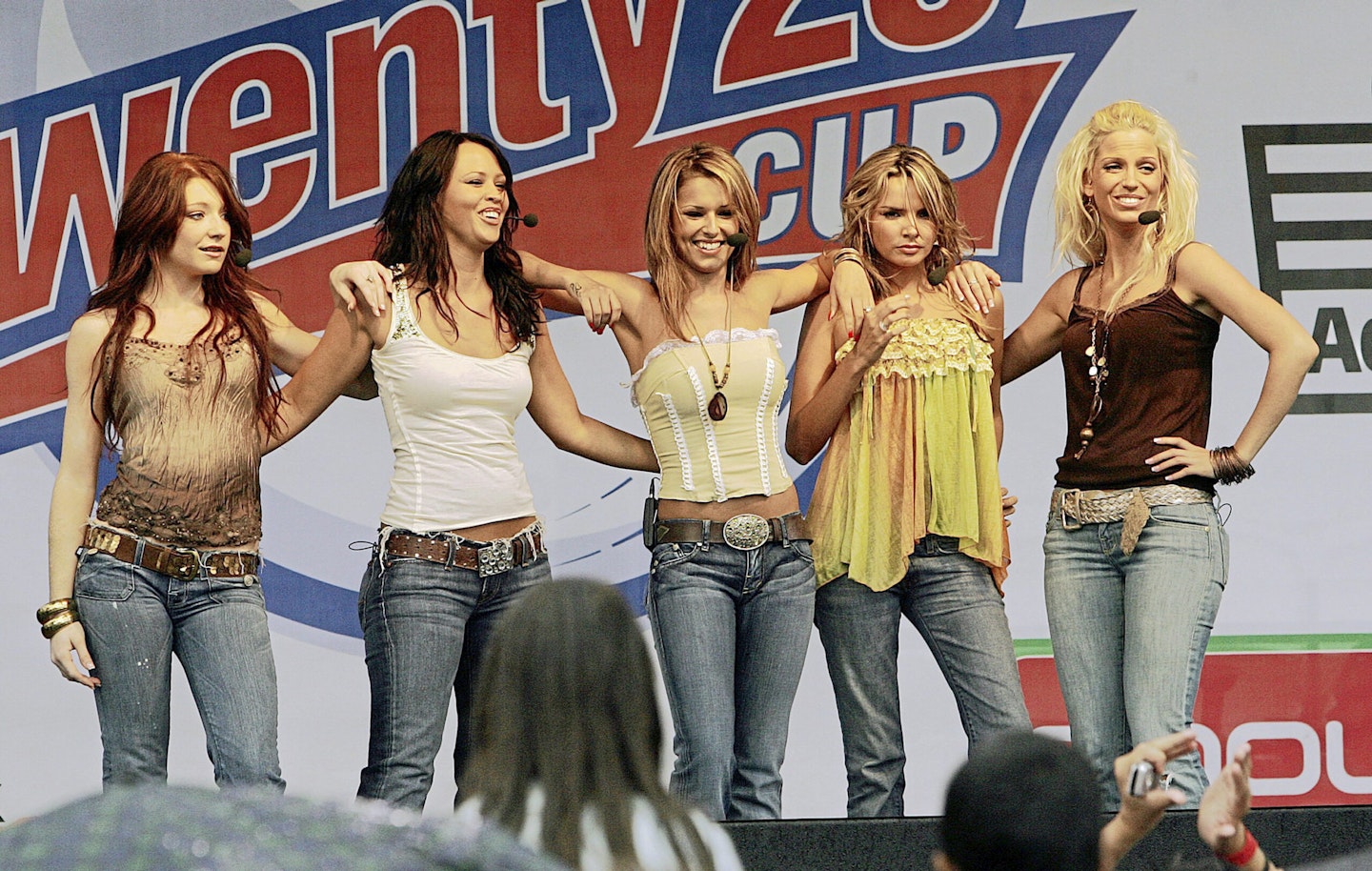 Talks of Girls Aloud reuniting began just before Sarah Harding announced that she was ill in 2020, with the group getting together to discuss plans to celebrate 20 years of the band. Following Sarah's tragic death from breast cancer the following year, any ideas for a big reunion were put on hold, with Cheryl saying at the time, "It changed the feeling of it – it just put a funny taste in my mouth. Girls Aloud weren't sad. We were fun, happy and upbeat."
It's no surprise that Cheryl – who recently had her own mini reunion with Kimberley Walsh and Nicola Roberts on the latter's birthday – wants to make sure everything is perfect for the group's comeback. "Cheryl wants their return to knock everyone sideways, but knows it can be a fine line. The last thing she wants is for people to make fun of them for trying to recapture their youth. She's only a few years older than the Sugababes and really rates how they've conducted themselves on their recent tour. She wants to have the same cool factor as they do."
After shooting to fame on Popstars: The Rivals in 2002, Girls Aloud – consisting of Cheryl, 40, Nicola, 38, Kimberley, 41, Nadine Coyle, 38, and Sarah Harding – dominated the charts with 20 consecutive top ten singles, two No1 albums and a Brit Award, making them one of the most successful girl bands ever.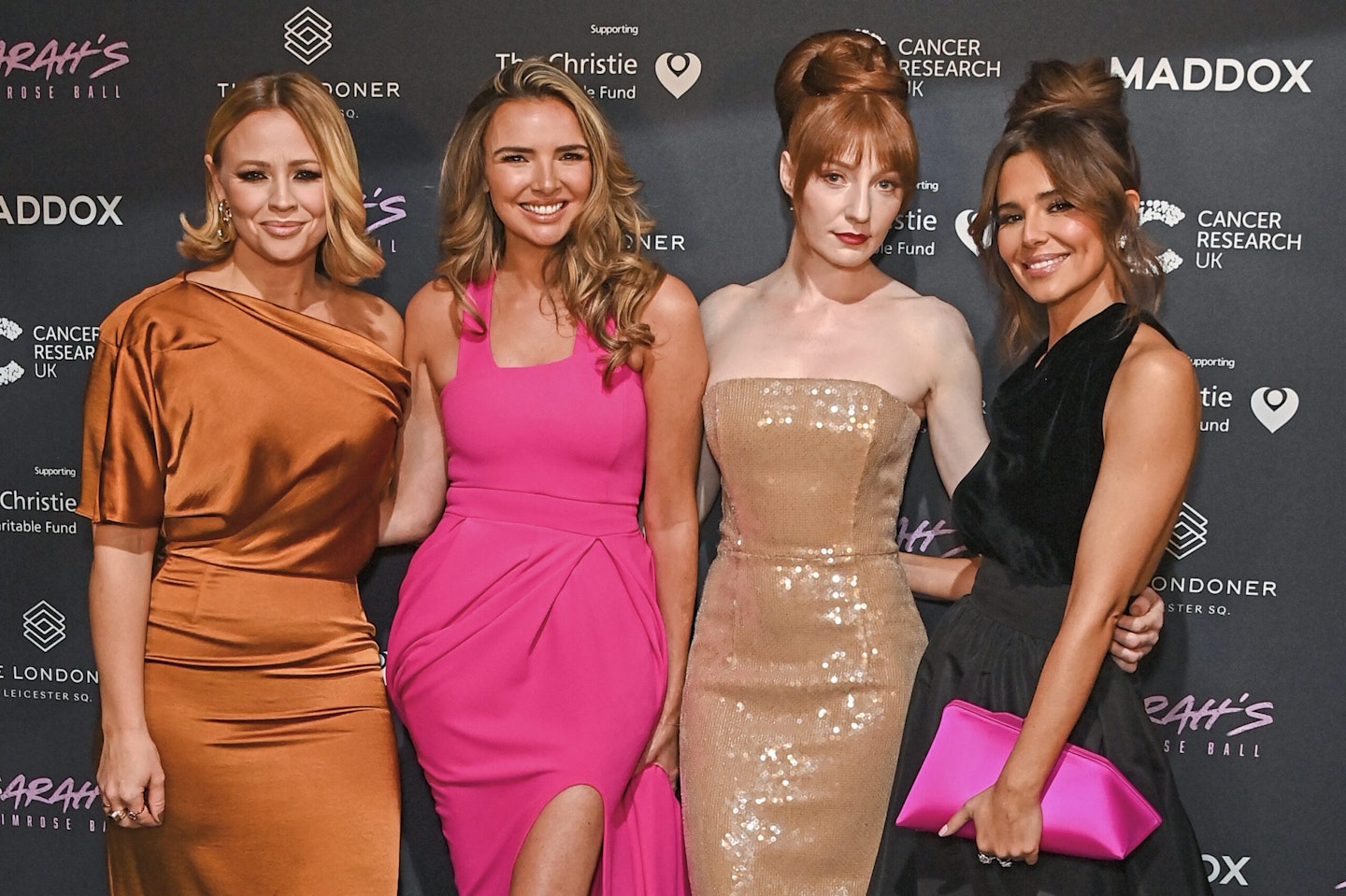 And while these accolades suggest that a reunion will be a hit, Cheryl is apparently feeling the pressure. There's also the fact the group haven't released any new music in over ten years, have family responsibilities – Cheryl is mum to Bear, six; Kimberley to Bobby, eight, Cole, six, and Nate, four; and Nadine has daughter Anaiya, nine – and are all in their late 30s and early 40s now.
We're told that coming back together after so many years is a big worry for Cheryl, and she's seemingly keen to look her absolute best before the reunion gets underway.
"Cheryl wants to have a complete image makeover before Girls Aloud hit the stage again and will take no chances when it comes to looking good for the band's big comeback," our source shares.
"She's not talking about drastic surgery, but she would like some non-invasive facial treatments as well as getting a style overhaul to make sure they come out feeling down with the kids and not too try-hard. There's a huge amount
of pressure on female stars to look young in the spotlight, but Cheryl won't to do anything too severe. She's looking at lots of different options that would give her face a refreshed look."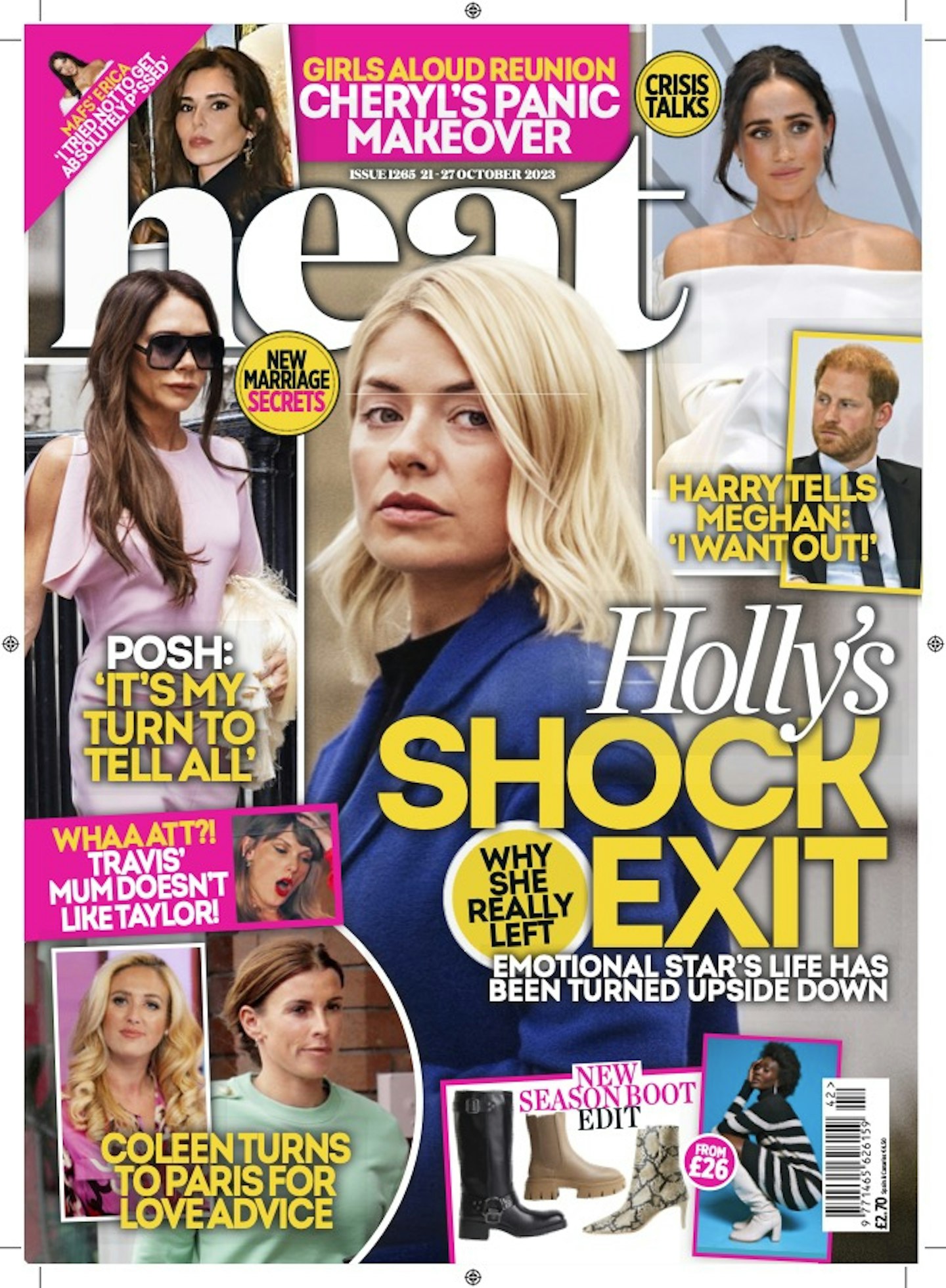 Ultimately, it seems Cheryl wants to make sure Girls Aloud feel just as iconic in their new incarnation as they did
in their heyday. We can almost hear the opening bars of Sound Of The Underground already…