Becoming a mum to her two-year-old son Bear is without a doubt Cheryl's proudest achievement. And now the 36-year-old singer is going full steam ahead to have another baby this year, despite the fact she is currently single.
Last week she candidly revealed she is determined to have two more children by using a sperm donor – and heat's been told she is hoping for twins and has even been looking into the option of using a surrogate.
"She's already committed to the journey – there will be a baby or babies in 2020, and friends say there is a chance it could happen via surrogate," our insider says. "She's been weighing it up for a while now, trying to decide on the best way to proceed.
"Cheryl's pregnancy with Bear was difficult, she had a few medical issues that made it really tough, and that has been a big consideration for her. But she's also worried about the connection with the baby if she didn't carry it – with her already using a sperm donor, doing it via surrogate risks being another level removed.
"It's a real dilemma for her and she is weighing up all options. Although Bear's pregnancy was hard, it was all worth it. She is just desperate for another child so wants it to happen any way possible and doesn't feel she can wait until she finds her Mr Right."
CHECK OUT: Celebrities who welcomed babies last year
Celebs who've welcomed babies in 2019 - RADIO SLIDER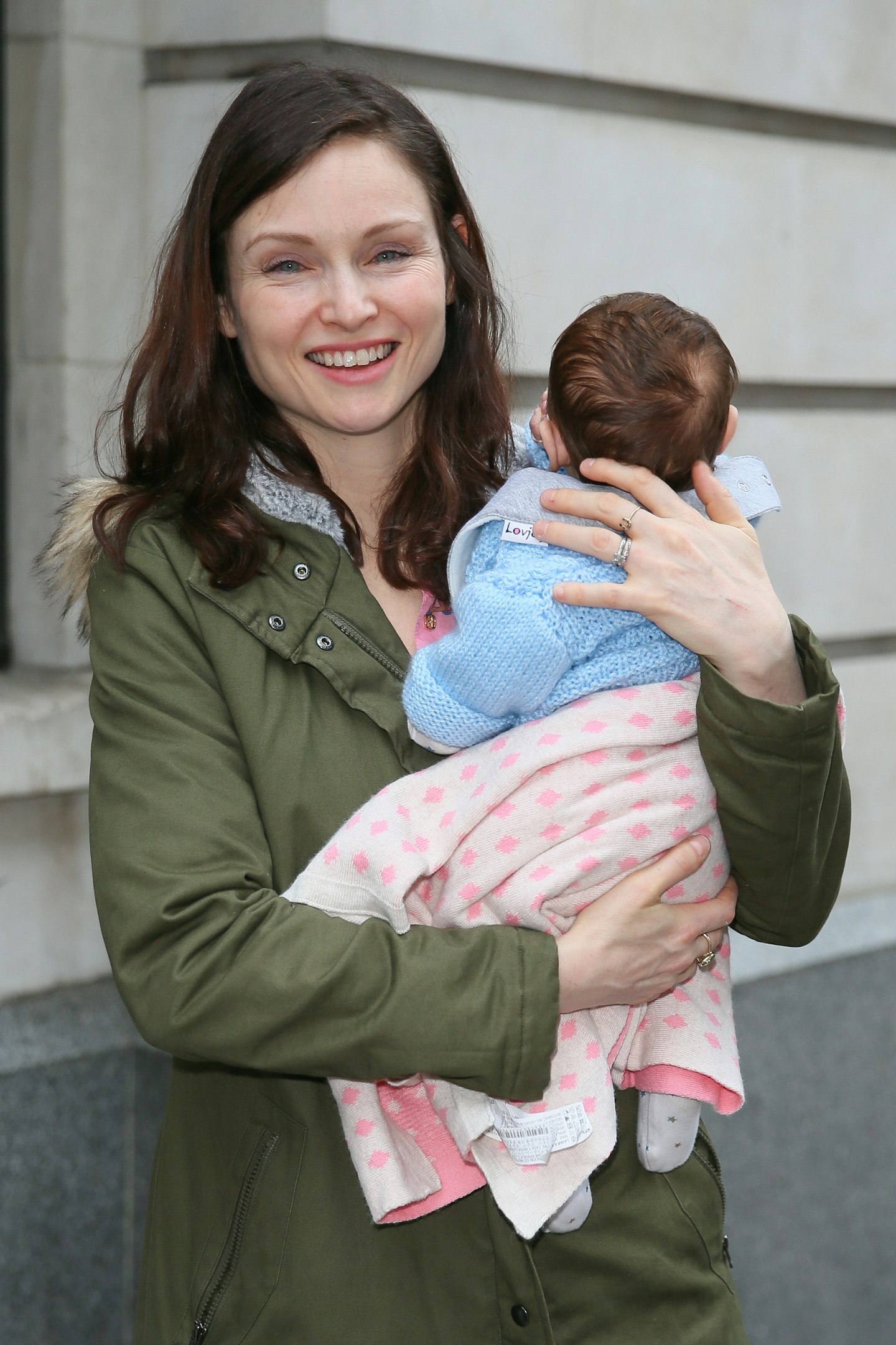 1 of 31
CREDIT: u00a9 Getty Images
Sophie Ellis-Bextor and Richard Jones
Singer Sophie Ellis-Bextor welcomed her fifth child with her husband Richard Jones in January. The 'Murder On The Dancefloor' singer now has five sons.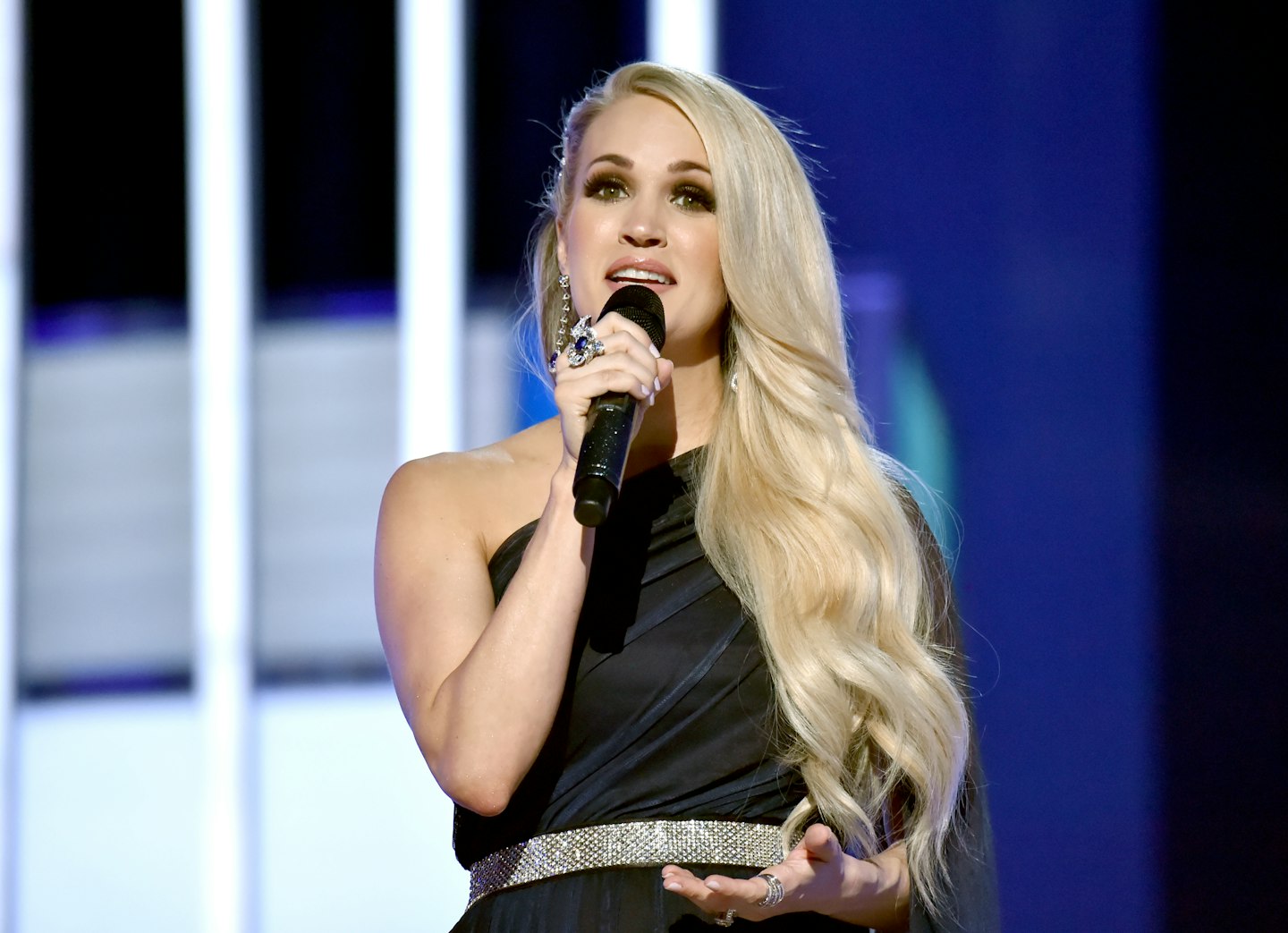 2 of 31
CREDIT: u00a9 Getty Images
Carrie Underwood
Country star Carrie Underwood welcomed her second child with her husband Mike Fisher in January. They had a baby boy called Jacob Bryan Fisher.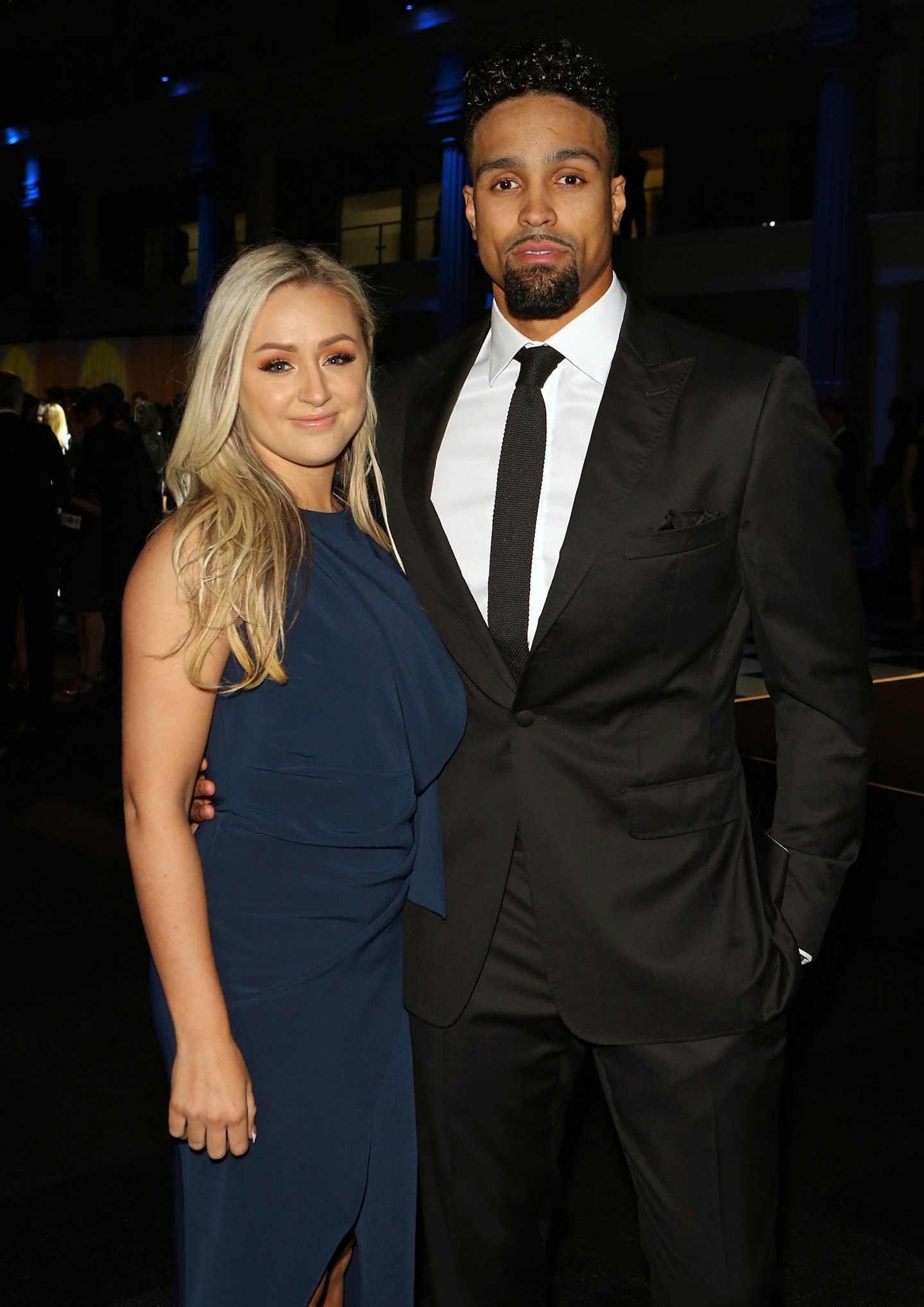 3 of 31
CREDIT: u00a9 Getty Images
Ashley and Francesca Banjo
Diversity star and Dancing On Ice judge Ashley Banjo and his wife Francesca became parents for the first time in February, when they welcomed a baby girl called Rose.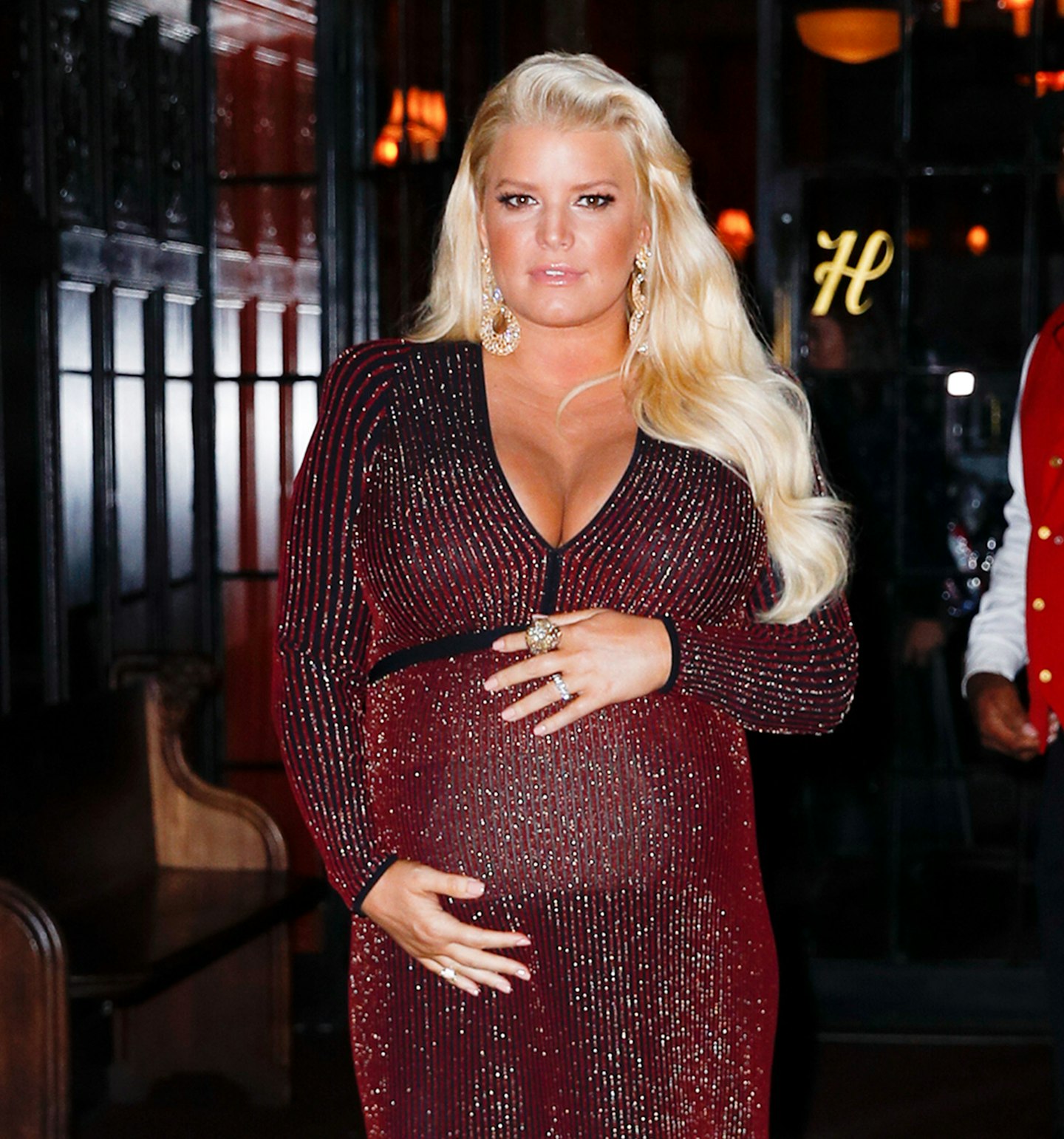 4 of 31
CREDIT: u00a9 Getty Images
Jessica Simpson
Jessica Simpson gave birth to her third child in March, she welcomed a baby girl called Birdie Mae Johnson.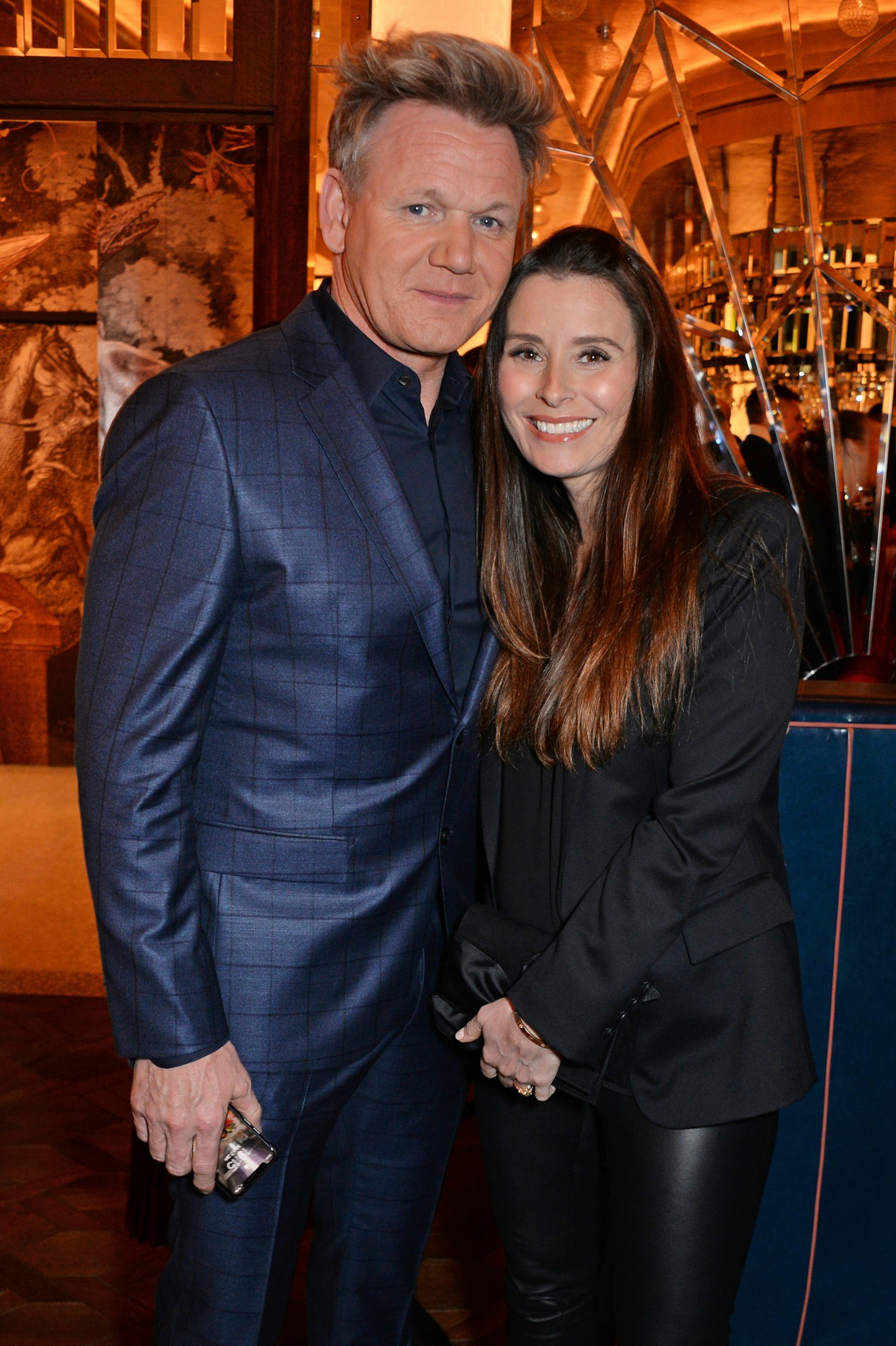 5 of 31
CREDIT: u00a9 Getty Images
Gordon and Tana Ramsay
Celebrity chef Gordon Ramsay and his wife Tana welcomed their fifth child into the world in April, a baby boy called Oscar. Gordon wrote on Instagram, 'After 3 baftas and one Emmy... finally we have won an Oscar, please welcome Oscar James Ramsay, who touched down at 12.58 today for some lunch! Xxx.' [sic]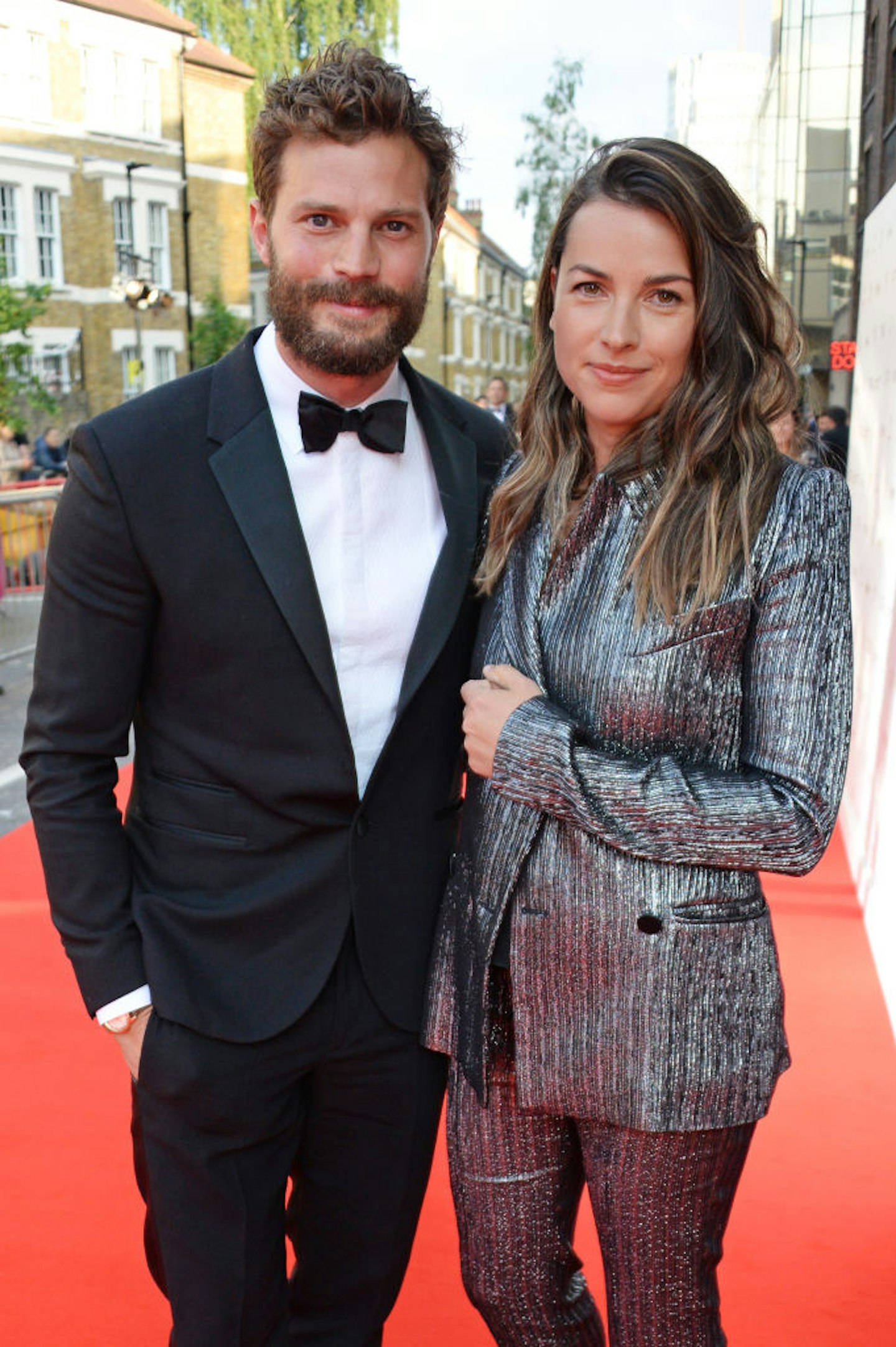 6 of 31
CREDIT: u00a9 Getty
Jamie Dornan and Amelia Warner
Fifty Shades actor Jamie Dornan and his wife Amelia Warner welcomed their latest addition into the world in April, after the pair announced the news that Amelia had given birth to a girl on Instagram. Amelia shared the cutest photo to announce the news of the birth by posting a pair of little, pink shoes alongside her two older sisters', Dulcie, five, and three-year-old Elva. The pair haven't announced the baby's name, but if it's anything like the previous two, it will be adorable!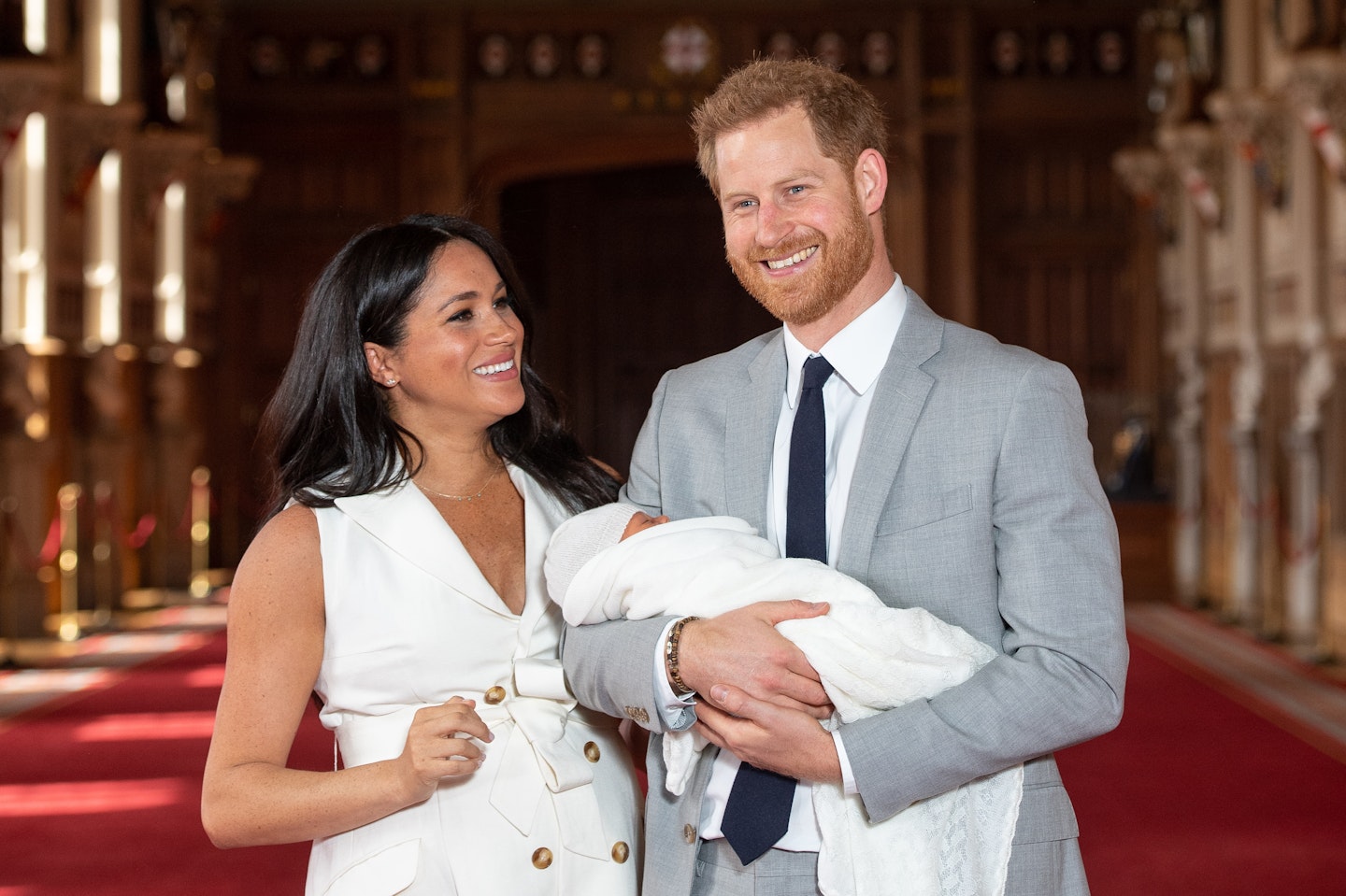 7 of 31
CREDIT: u00a9 PA Images
Prince Harry and Meghan Markle
Prince Harry and Meghan Markle welcomed their first child into the world on Monday 6th May. A statement by Buckingham Palace confirmed their son was born at 5.26am, weighing 7lbs, 3oz.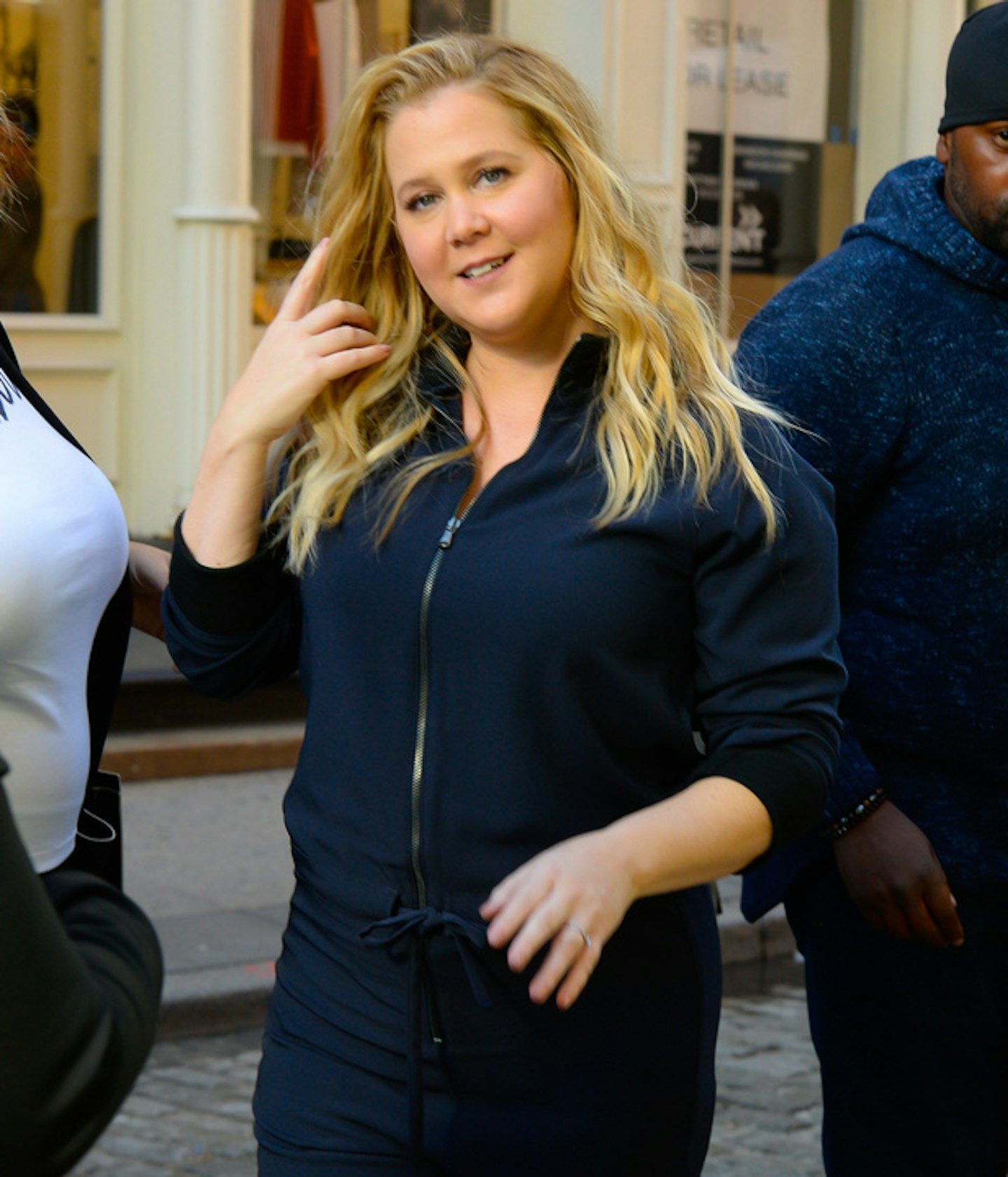 8 of 31
CREDIT: u00a9 Getty Images
Amy Schumer
Actress Amy Schumer welcomed a baby boy into the world with her husband Chris Fischer in May.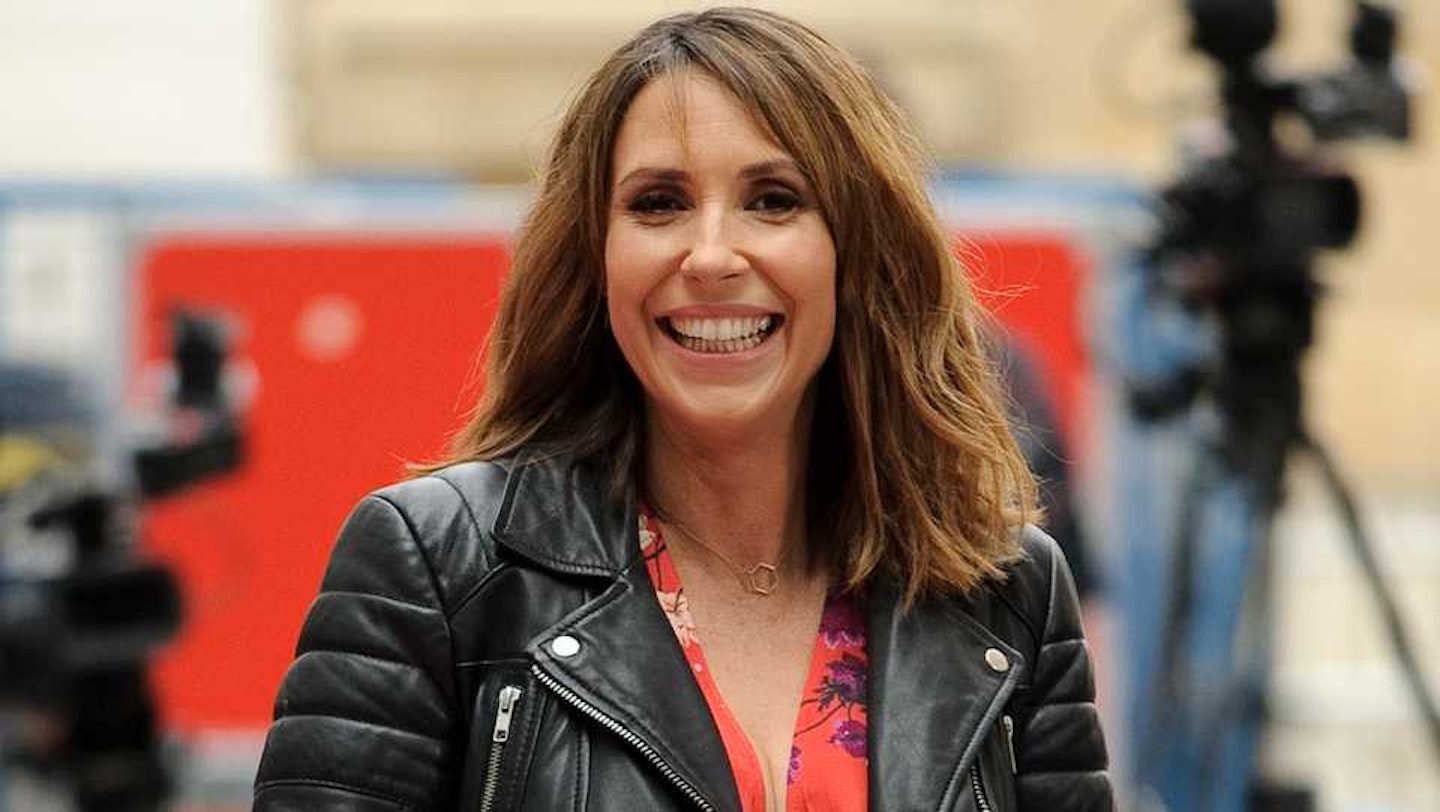 9 of 31
CREDIT: u00a9 Getty Images
Alex Jones
The One Show presenter Alex Jones welcomed her second child with husband Charlie Thompson on Monday 13th May, a son called Kit. After announcing her pregnancy live on The One Show, Alex revealed the birth on Instagram with an adorable snap and the caption, 'And then there were 4!!! 'Little Kit Thomson arrived safely and very speedily last Monday at 2.21am weighing a healthy 7lbs 3. Teddy, Charlie and I are absolutely besotted by baby brother and are enjoying this special time as we get used to being a foursome and generally breathing in that lovely newborn smell!!!'. [sic]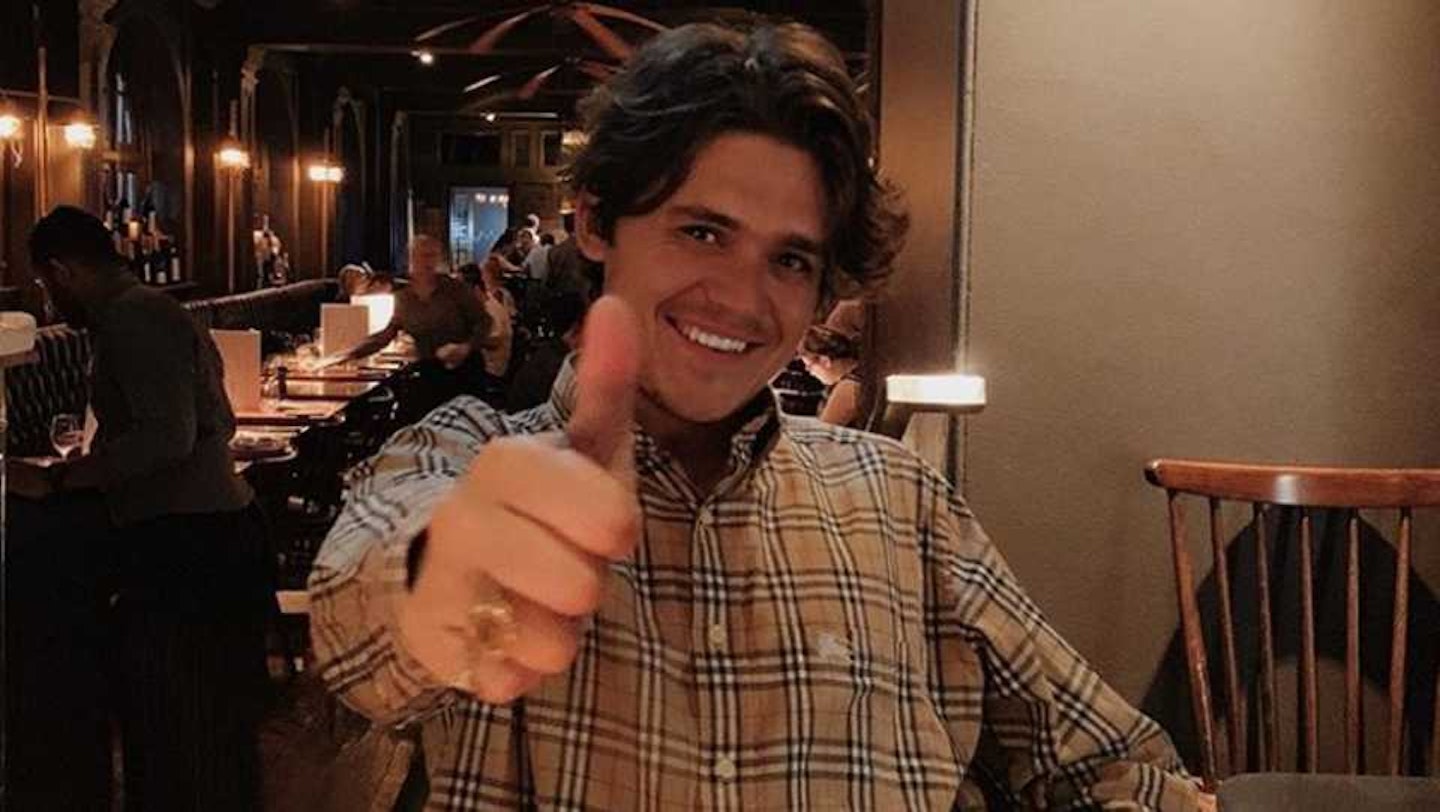 10 of 31
CREDIT: u00a9 Instagram
Frankie Cocozza
X Factor 2011 star Frankie Cocozza revealed the lovely news that he'd become a dad for the first time over the weekend of the 11th May, after his wife Bianca gave birth to a healthy baby boy. The couple decided to call him Frankie, in keeping with Frankie's family tradition, making the baby Frankie the fourth.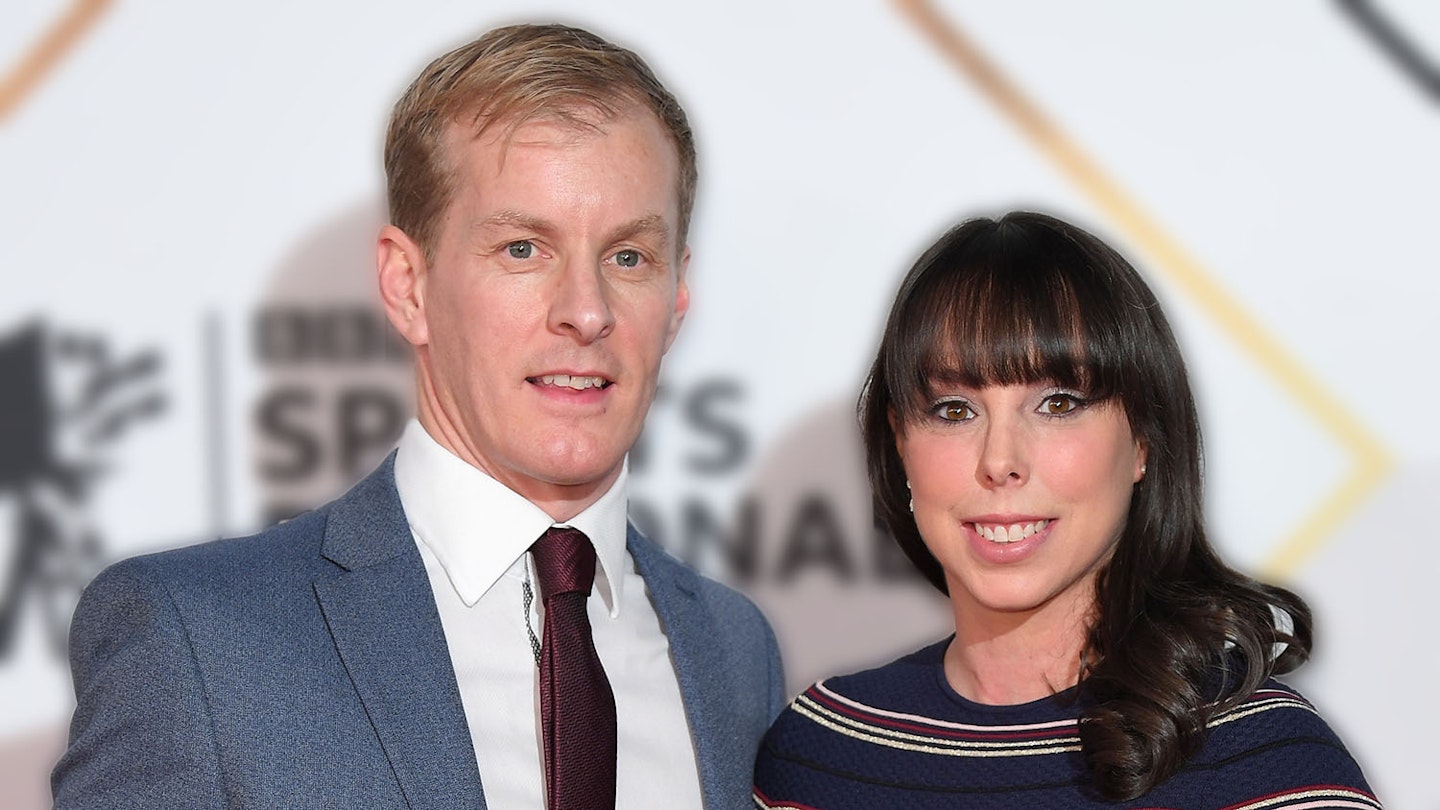 11 of 31
CREDIT: u00a9 Getty Images
Beth Tweddle
Olympic athlete Beth Tweddle announced that she and her husband Andy Allen welcomed their first child, a baby girl named Freya, on 16th May. Taking to Twitter, she shared a stunning photo of the couple holding their baby's hand, with the caption, 'Exciting news! Andy and I are delighted to welcome and introduce Freya Allen to the world. Born 16th May, both her and I are doing well. What an unbelievable feeling and we're looking forward to the amazing journey ahead x.'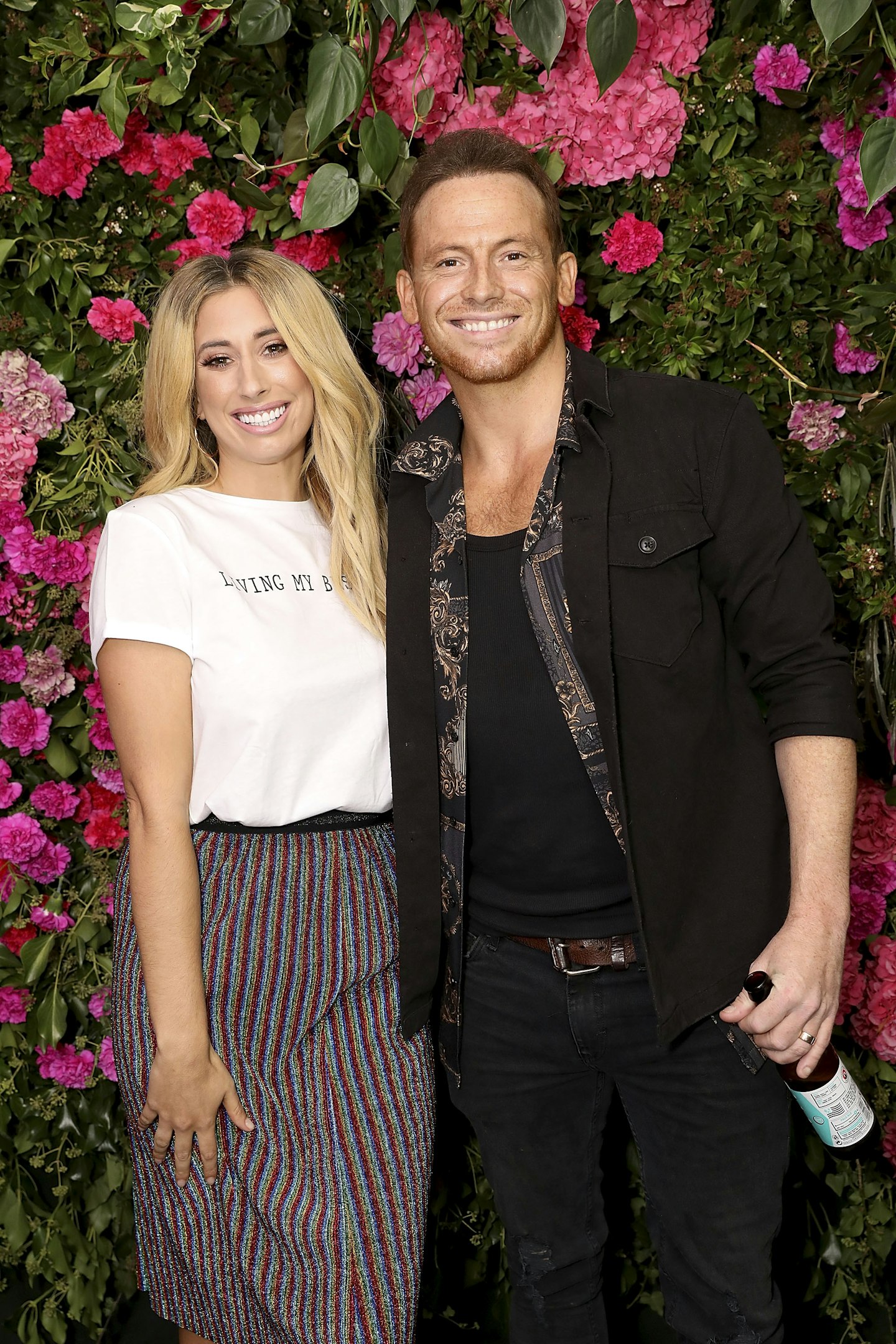 12 of 31
CREDIT: u00a9 Getty Images
Stacey Solomon and Joe Swash
Stacey Solomon and Joe Swash welcomed their first child together on Thursday 23rd May. Despite their baby boy arriving 'a little earlier than expected', Joe confirmed both mother and baby are doing very well.
13 of 31
CREDIT: u00a9 Getty Images
Gregg and Anna Wallace
After years of trying to conceive, MasterChef judge Gregg Wallace and his wife Anna welcomed their first child into the world in May, a baby boy called Sid.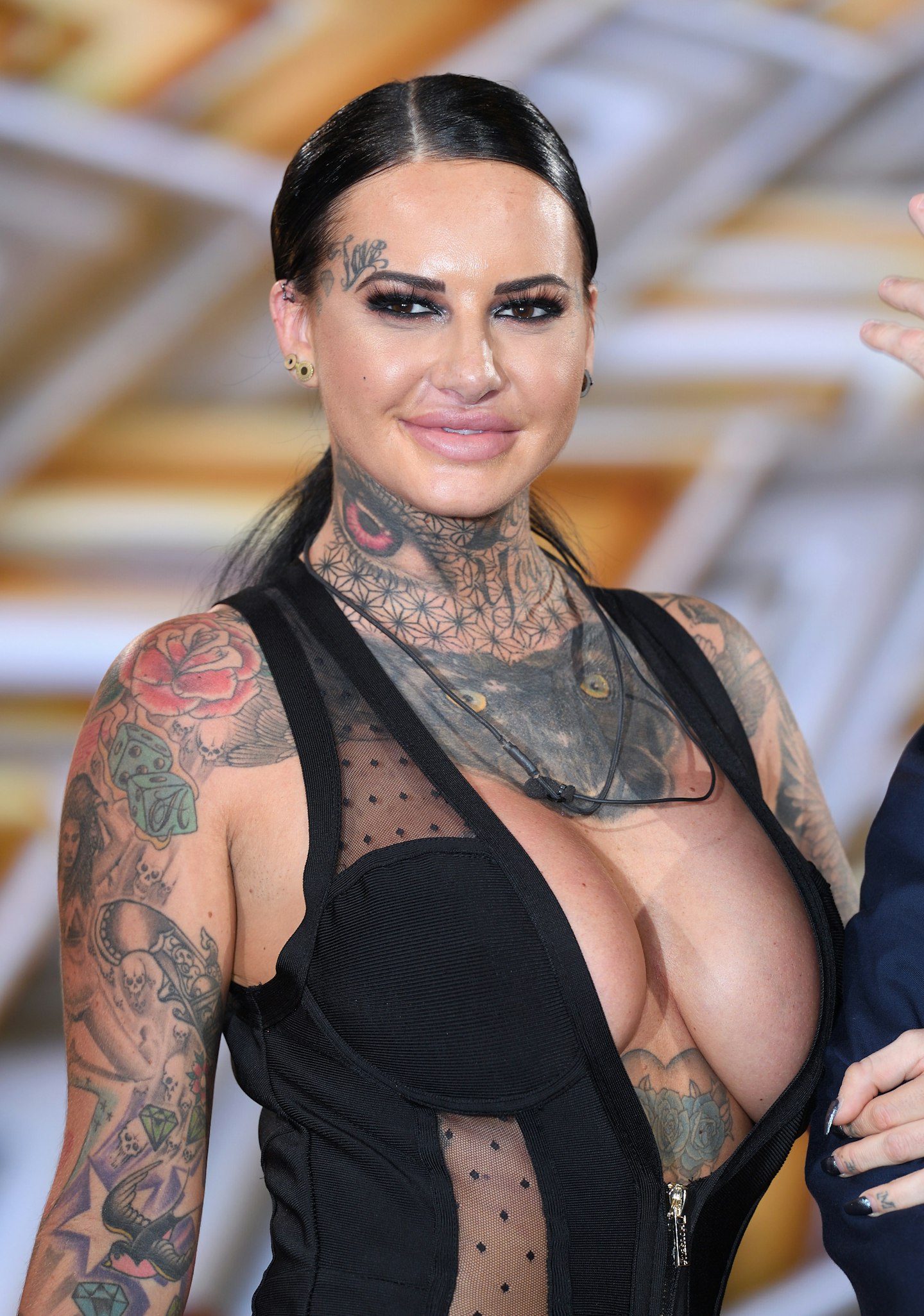 14 of 31
CREDIT: u00a9 Getty Images
Jemma Lucy
Former Ex On The Beach and Celebrity Big Brother star Jemma Lucy gave birth to a baby girl on Saturday 25th May.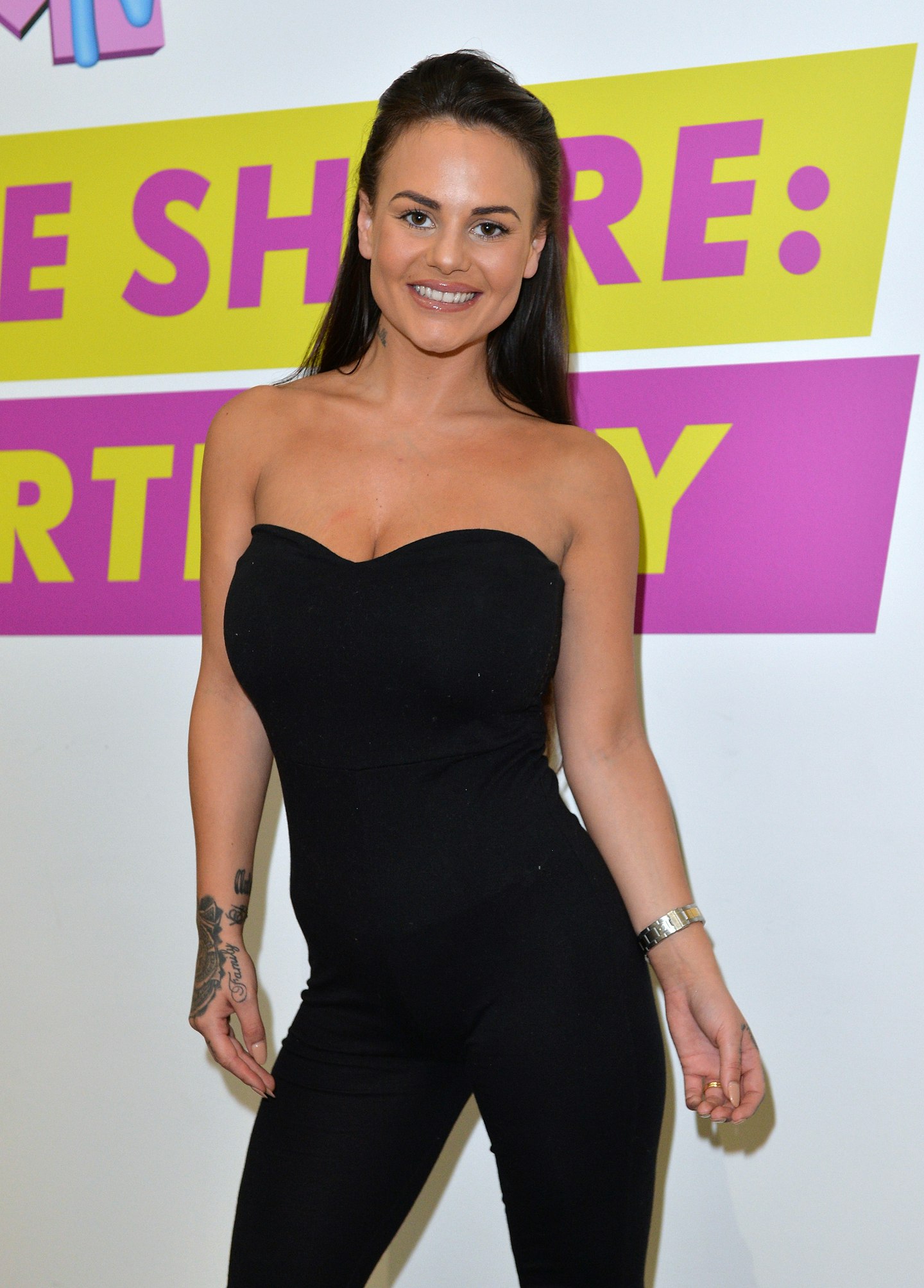 15 of 31
CREDIT: u00a9 Getty Images
Chantelle Connelly
Geordie Shore star Chantelle Connelly welcomed a baby boy into the world in May. Her mum actually confirmed the birth whilst Chantelle was still in surgery following an emergency c-section!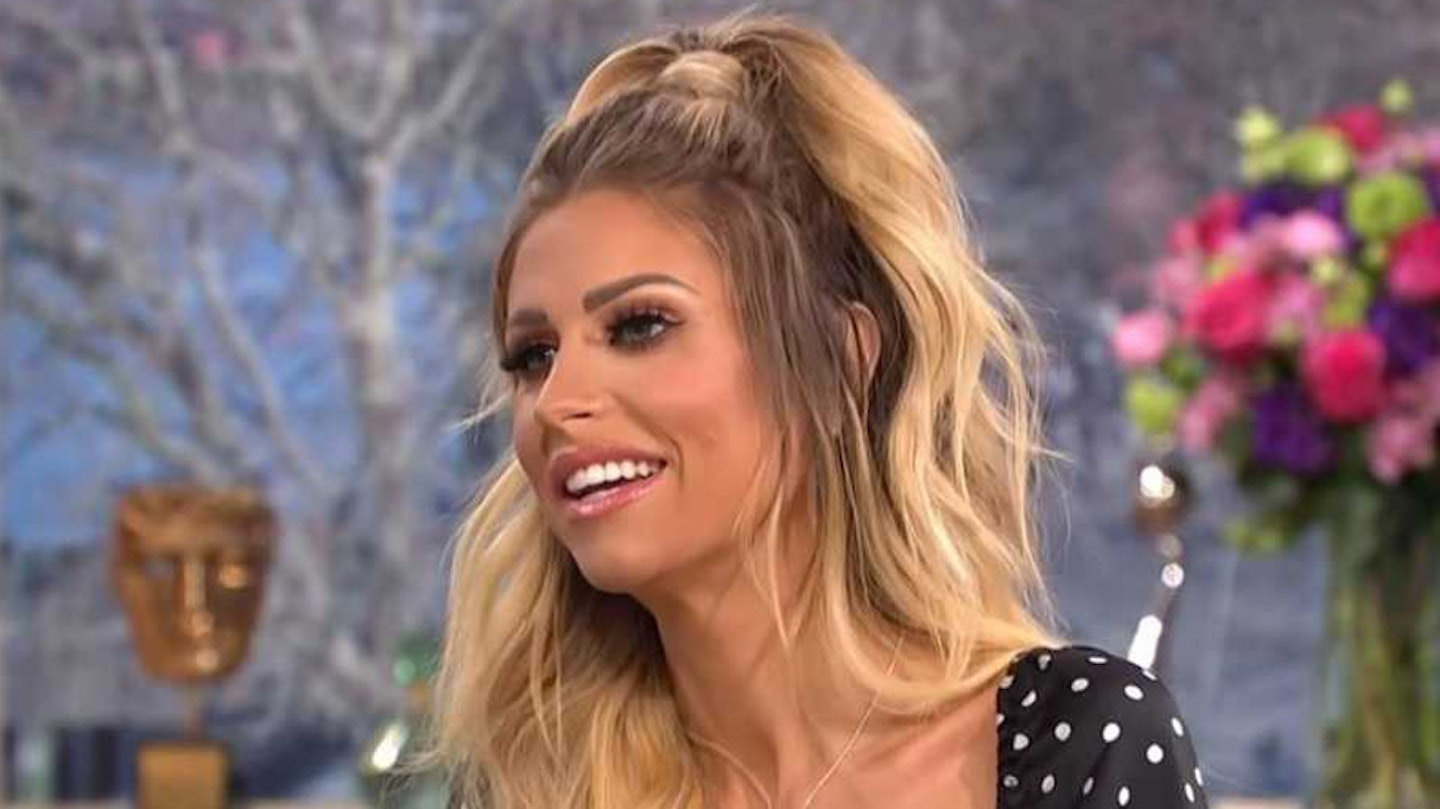 16 of 31
CREDIT: u00a9 ITV
Mrs Hinch
Celebrity cleaner Mrs Hinch welcomed her first baby with her husband on 20th June 2019, a boy named Ronnie James George Hinchliffe.Her husband announced the news on Instagram, writing, 'Hello Hinchers... Mr Hinch here. Yesterday, the 20th June 2019, at 4.11am, I watched my wife, the love of my life, bring our beautiful son, Ronnie James George Hinchliffe into the world, weighing in at 6lbs 1 oz. I didn't think I could love Soph any more than I already do, but I was so very wrong. For once, I am completely lost for words.' [sic]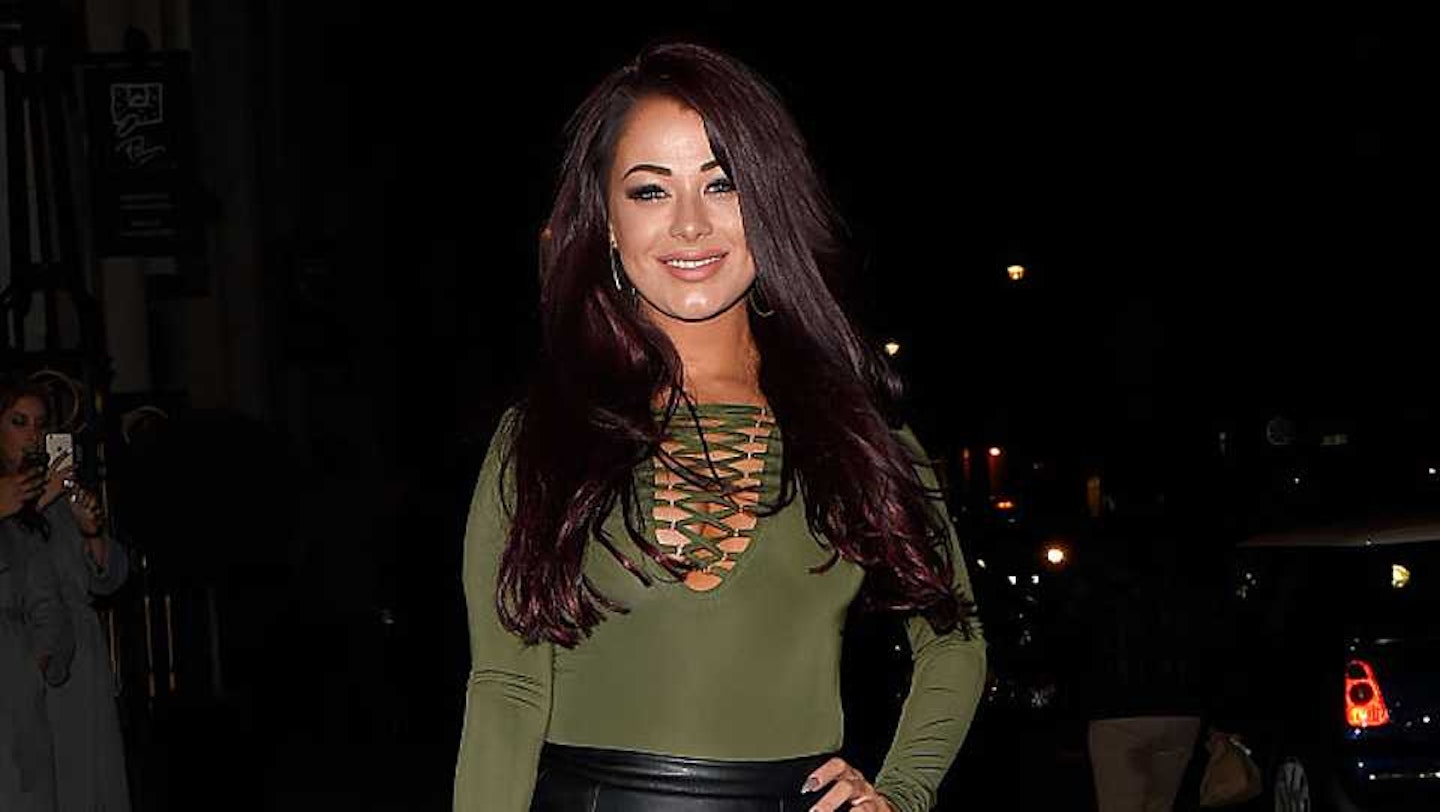 17 of 31
CREDIT: u00a9 Getty Images
Jess Hayes
2015 Love Island winner Jess Hayes gave birth to her baby with Dan Lawry on 27th June 2019, choosing the cutest name! Announcing the news to her 340,000 Instagram followers, the fashion and beauty influencer posted a photo of her new-born's hand with hers, writing, 'Welcome to the world Presley James Lawry 27th June 6lbs 11 ud83cudf0e❤ufe0f You are so perfect in every way I can't even describe the way I'm feeling right now and you really didn't want to wait around 12 days early..'. [sic].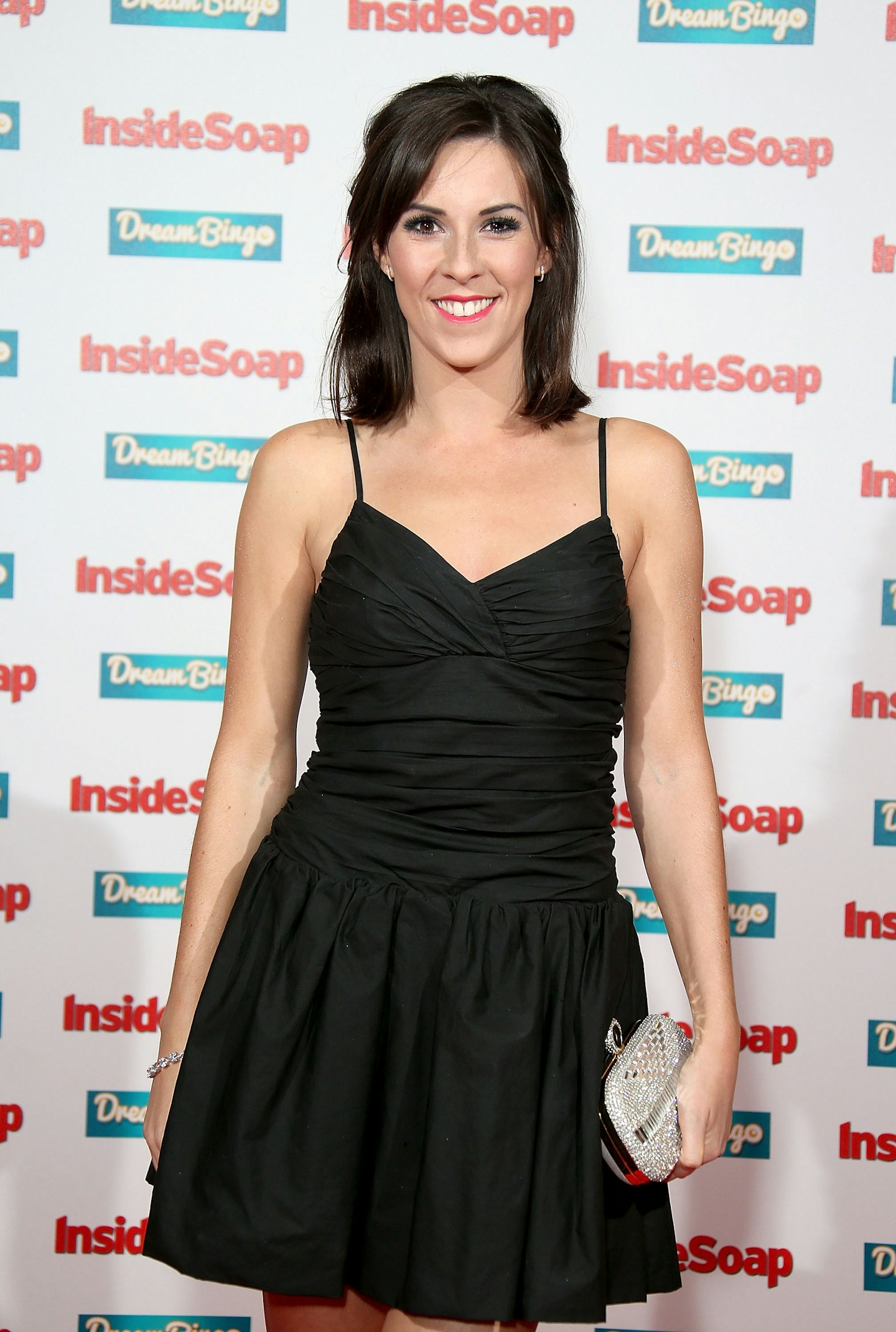 18 of 31
CREDIT: u00a9 Getty Images
Verity Rushworth
Former Emmerdale actress Verity Rushworth welcomed a baby boy with her husband Dominic Shaw in July 2019.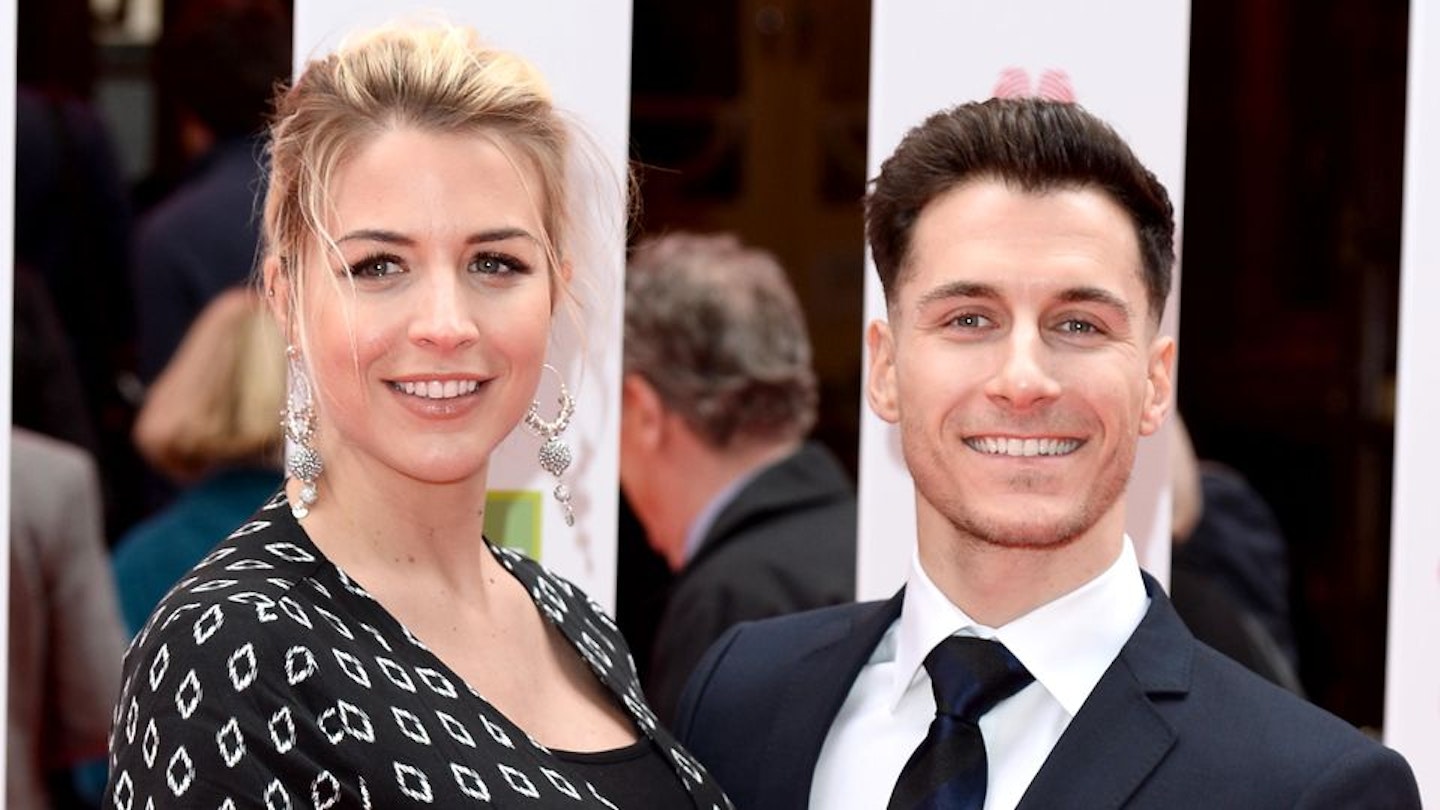 19 of 31
CREDIT: u00a9 Getty Images
Gemma Atkinson and Gorka Márquez
Gemma Atkinson and her Strictly Come Dancing partner Gorka Márquez welcomed their first baby together on 4th July 2019, a little girl called Mia Louise Márquez.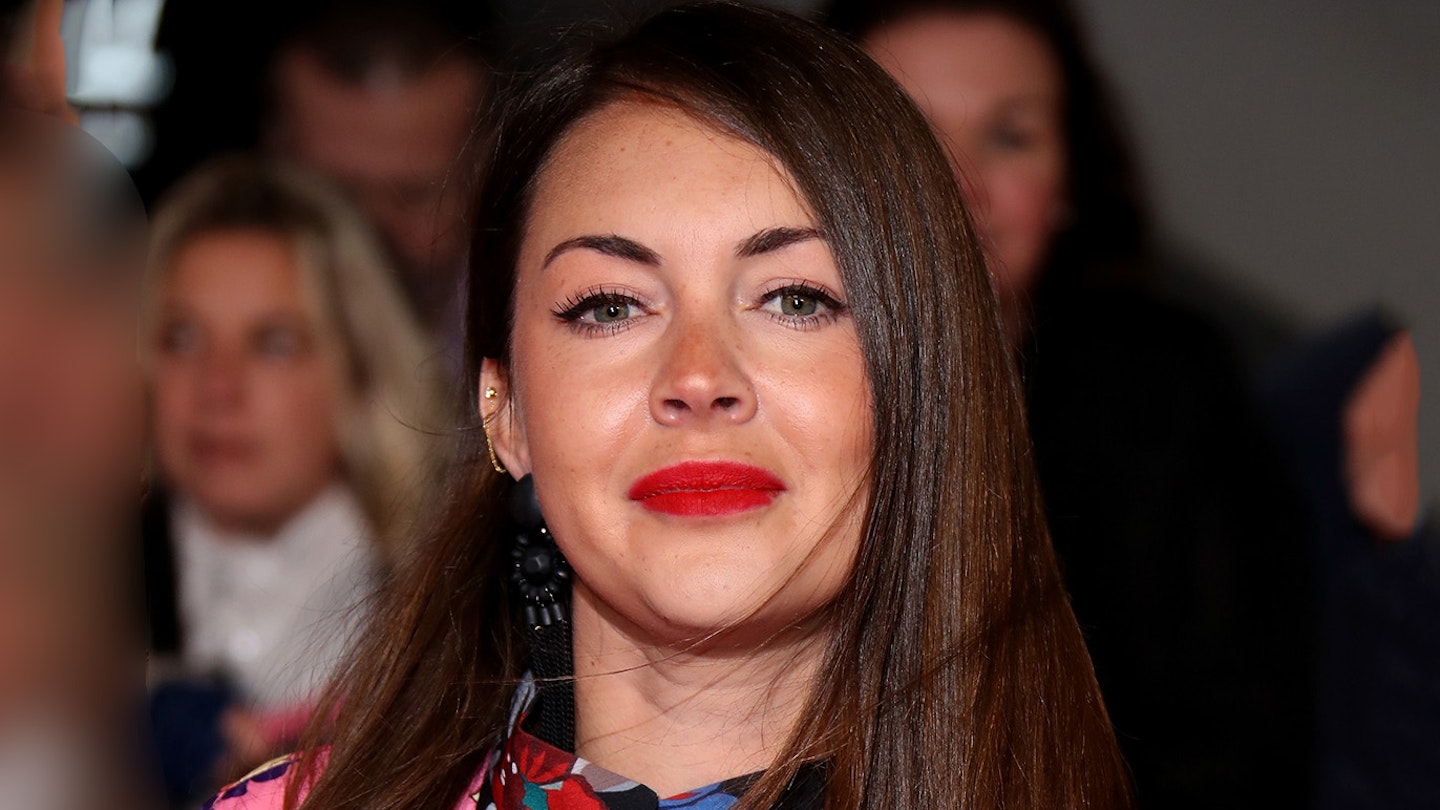 20 of 31
CREDIT: u00a9 Getty Images
Lacey Turner
EastEnders actress Lacey Turner welcomed her first child with husband Matt Kay on Friday 12th July. In an interview with OK! magazine, Lacey revealed their daughter's unique name - Dusty Violet Kay.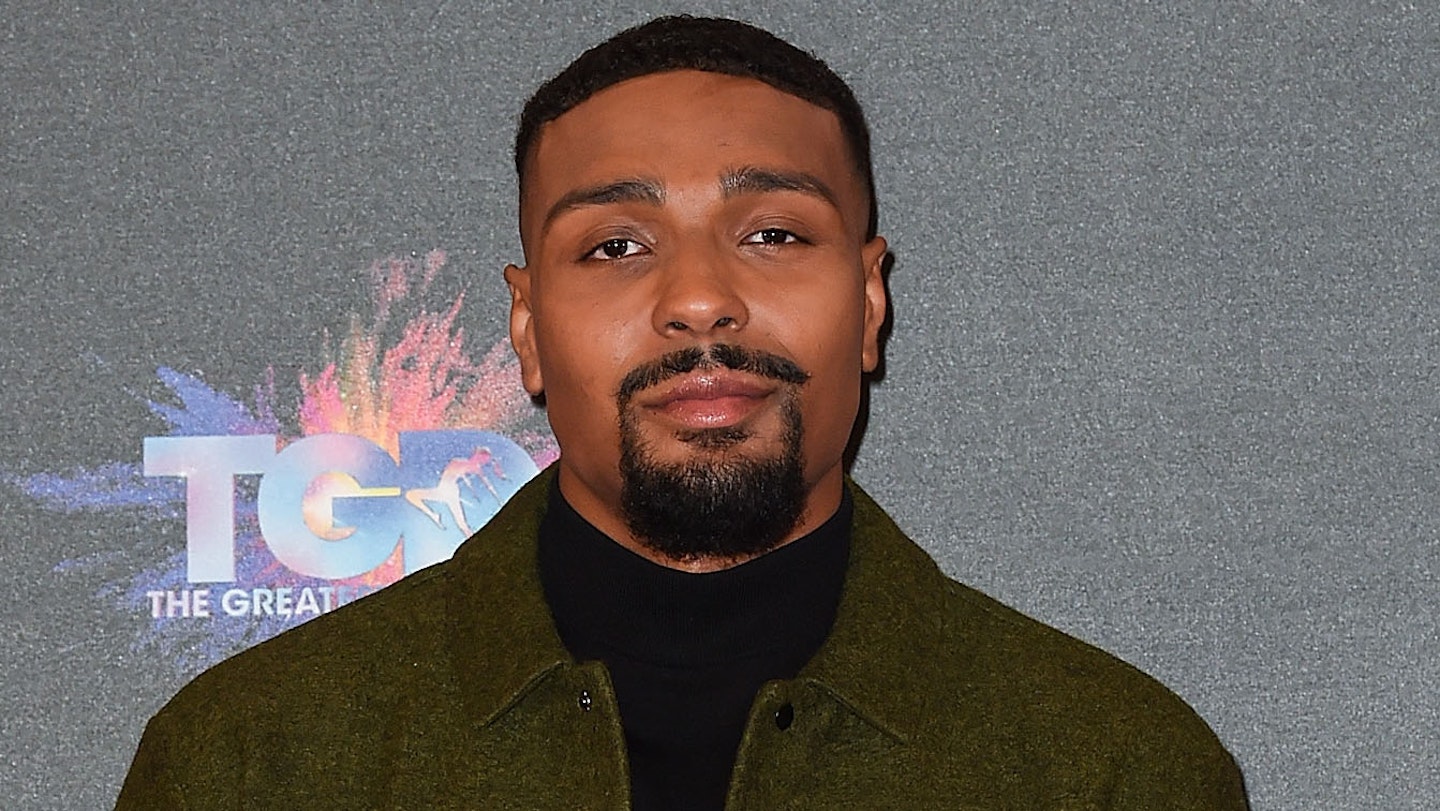 21 of 31
CREDIT: u00a9 Getty Images
Jordan Banjo
Diversity dancer and TV presenter Jordan Banjo welcomed his second baby with partner Naomi Courts, announcing the news on Instagram with a beautiful hospital photo. He wrote, 'So yesterday 23.7.2019 at 3.24pm weighing 8 pound 9, our little angel was born❤ufe0f! @naomiella21 I cannot put into words the depth of love and respect I have for you, I can never repay the gifts you've brought into our lives with our 2 beautiful children. This time the process was so different than it was with Cass but you were so strong and amazing, thank you❤ufe0f So world please say hello to our daughter, Mayowa Angel Banjo! But we call her Mimi and so can youud83dude07❤ufe0f.'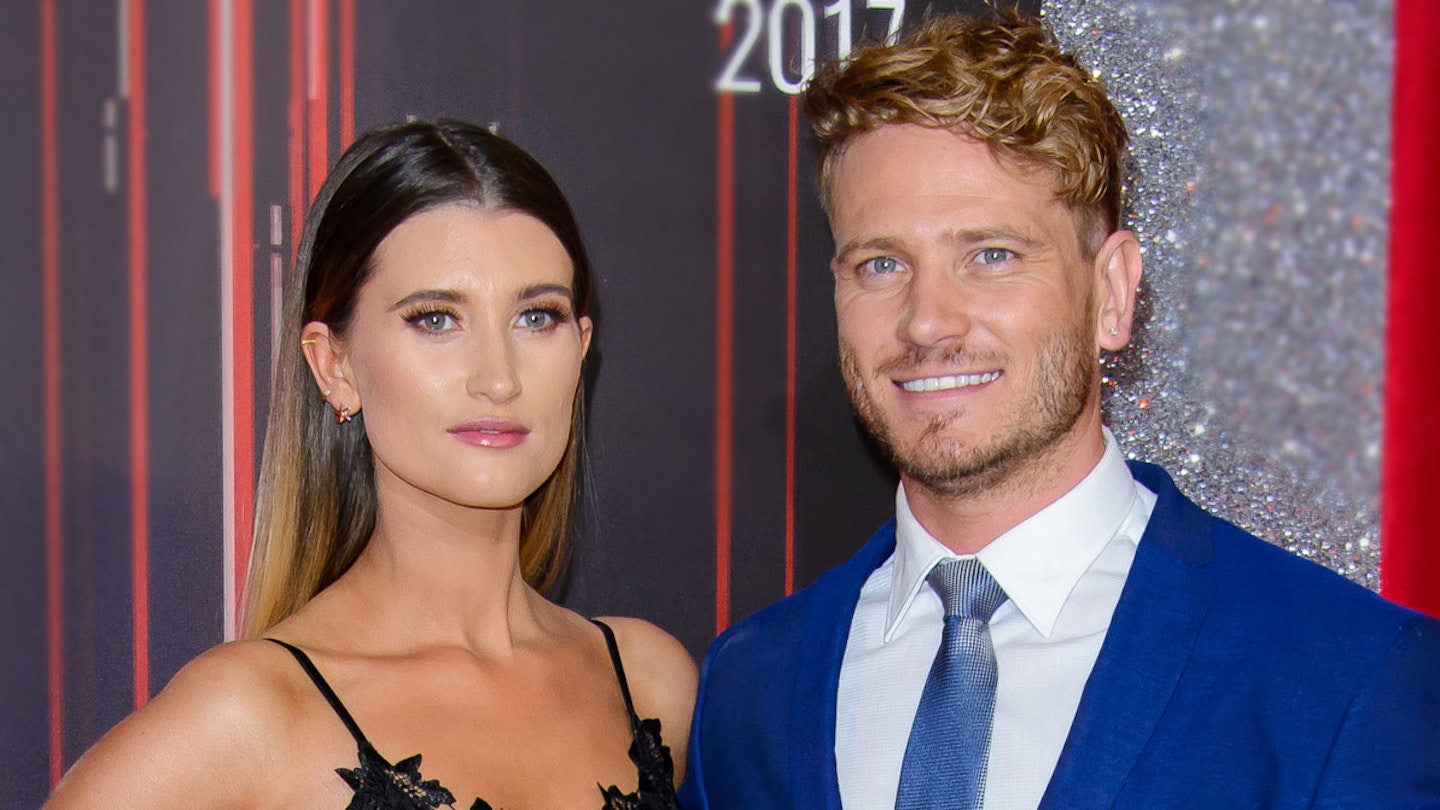 22 of 31
CREDIT: u00a9 Getty Images
Charley Webb and Matthew Wolfenden
Emmerdale actors Charley Webb and Matthew Wolfenden announced that they welcomed their third baby, a son called Ace, on 29th July 2019.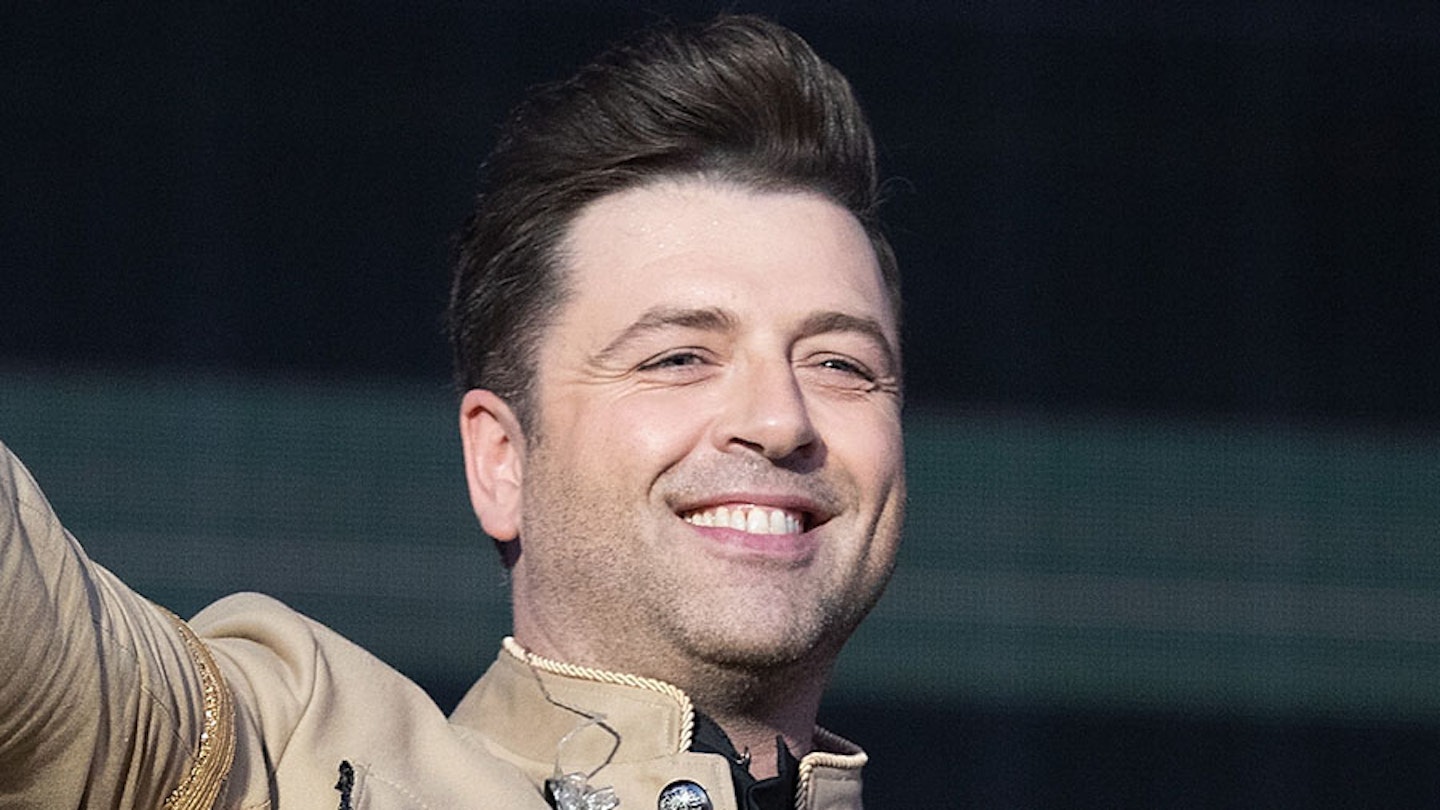 23 of 31
CREDIT: u00a9 Getty Images
Mark Feehily
Westlife star Mark Feehily revealed on Instagram that he and his fiancé Cailean had welcomed their baby daughter Layla on 1st October.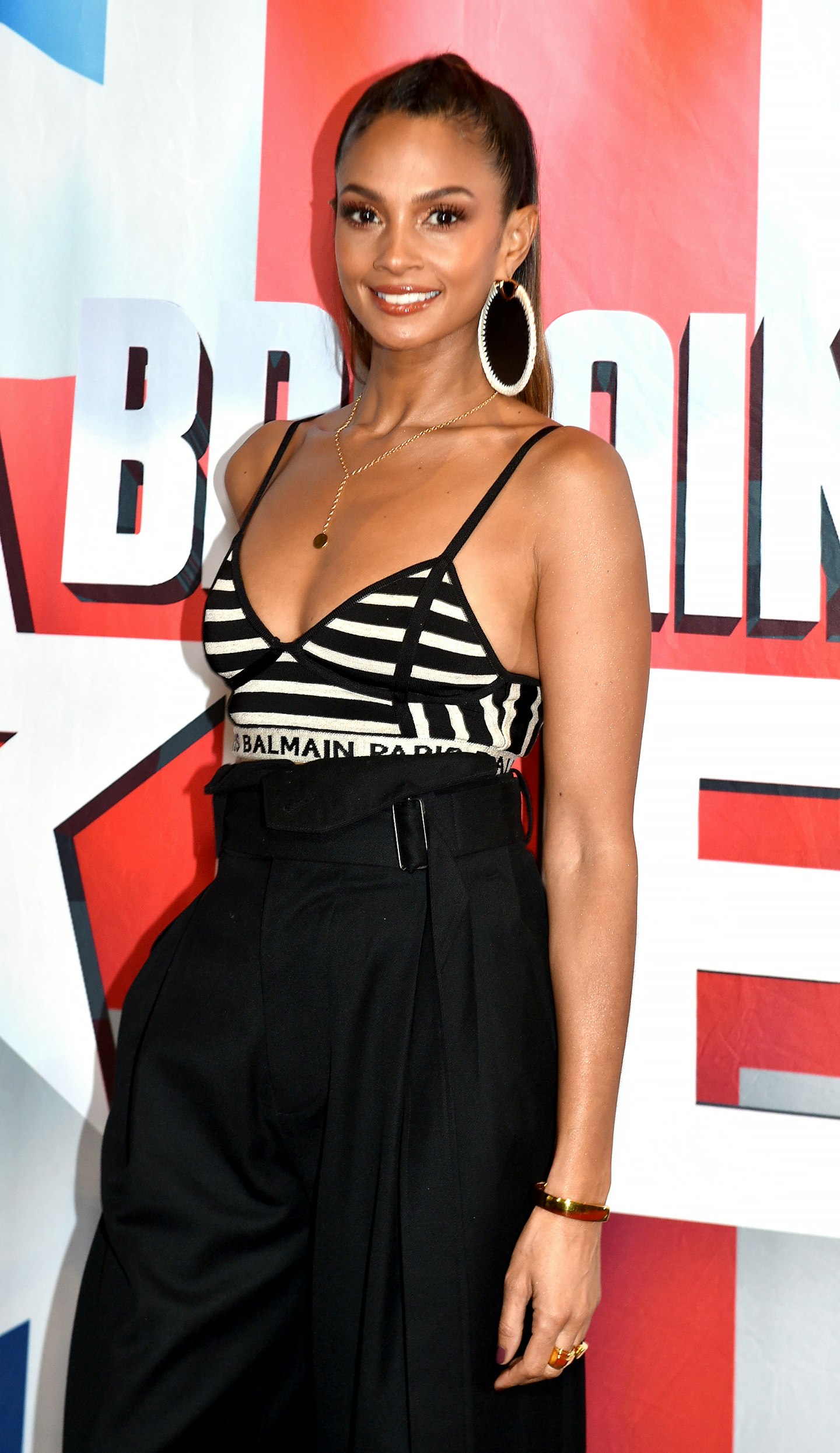 24 of 31
CREDIT: u00a9 Getty Images
Alesha Dixon
Despite not actually announcing her news until October, BGT judge Alesha and her husband Azuka Ononye welcomed their second child into the world in August, a baby girl called Anaya Safiya.
25 of 31
CREDIT: u00a9 Getty Images
Jess Shears and Dom Lever
Love Island 2017 couple Jess and Dom welcomed their first child into the world in October! Despite posting a cute snap of their newborn's tiny feet, the pair decided not to reveal the name or gender.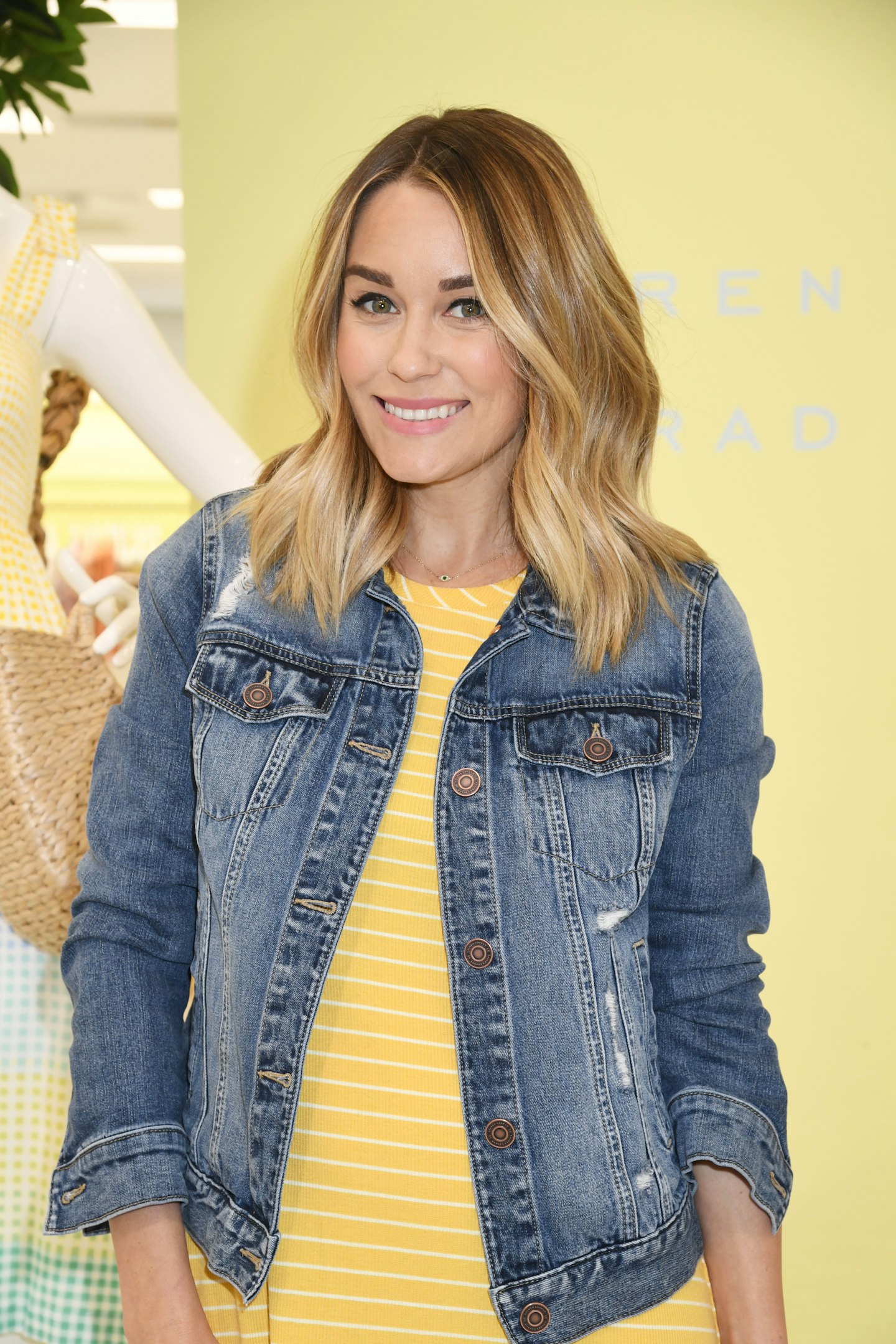 26 of 31
CREDIT: u00a9 Getty Images
Lauren Conrad
The Hills star Lauren Conrad welcomed her second child with her husband William Tell in October, another baby boy! The reality star announced the news on social media, revealing she's called him Charlie Wolf Tell.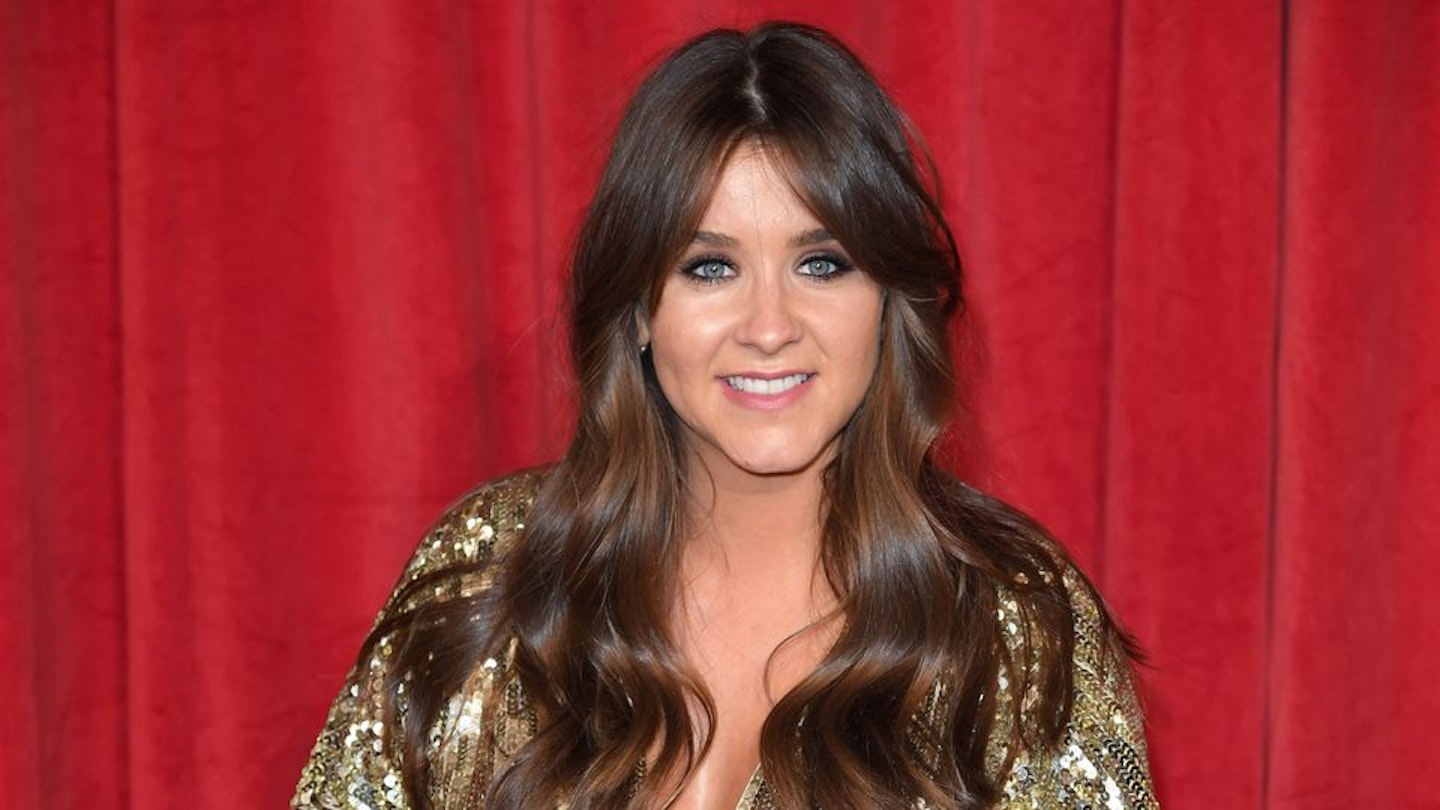 27 of 31
CREDIT: u00a9 Getty Images
Brooke Vincent
Coronation Street star and former Dancing On Ice contestant Brooke Vincent gave birth on Wednesday 23rd October 2019 to a little boy who she and boyfriend Kean Bryan named Mexx. Sharing a photo on Instagram, she wrote, 'On Wednesday 23rd October at 8.14am Our Baby Boy Arrived. Mexx S J Bryan, you complete us ud83cudf0dud83dudc99'.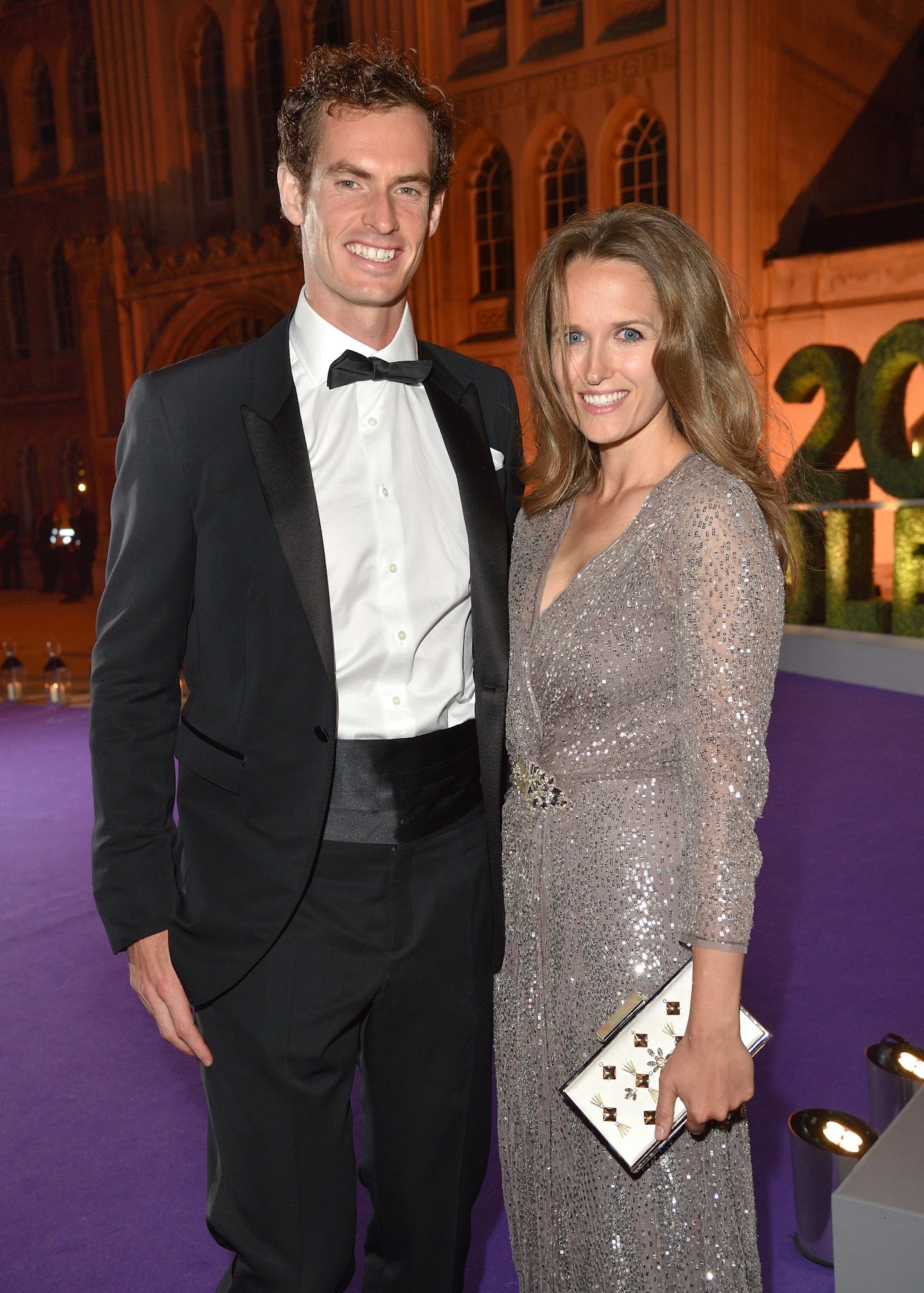 28 of 31
CREDIT: u00a9 Getty Images
Andy and Kim Murray
Scottish Tennis champion Sir Andy Murray and his wife Kim welcomed their third child into the world in October, a baby boy!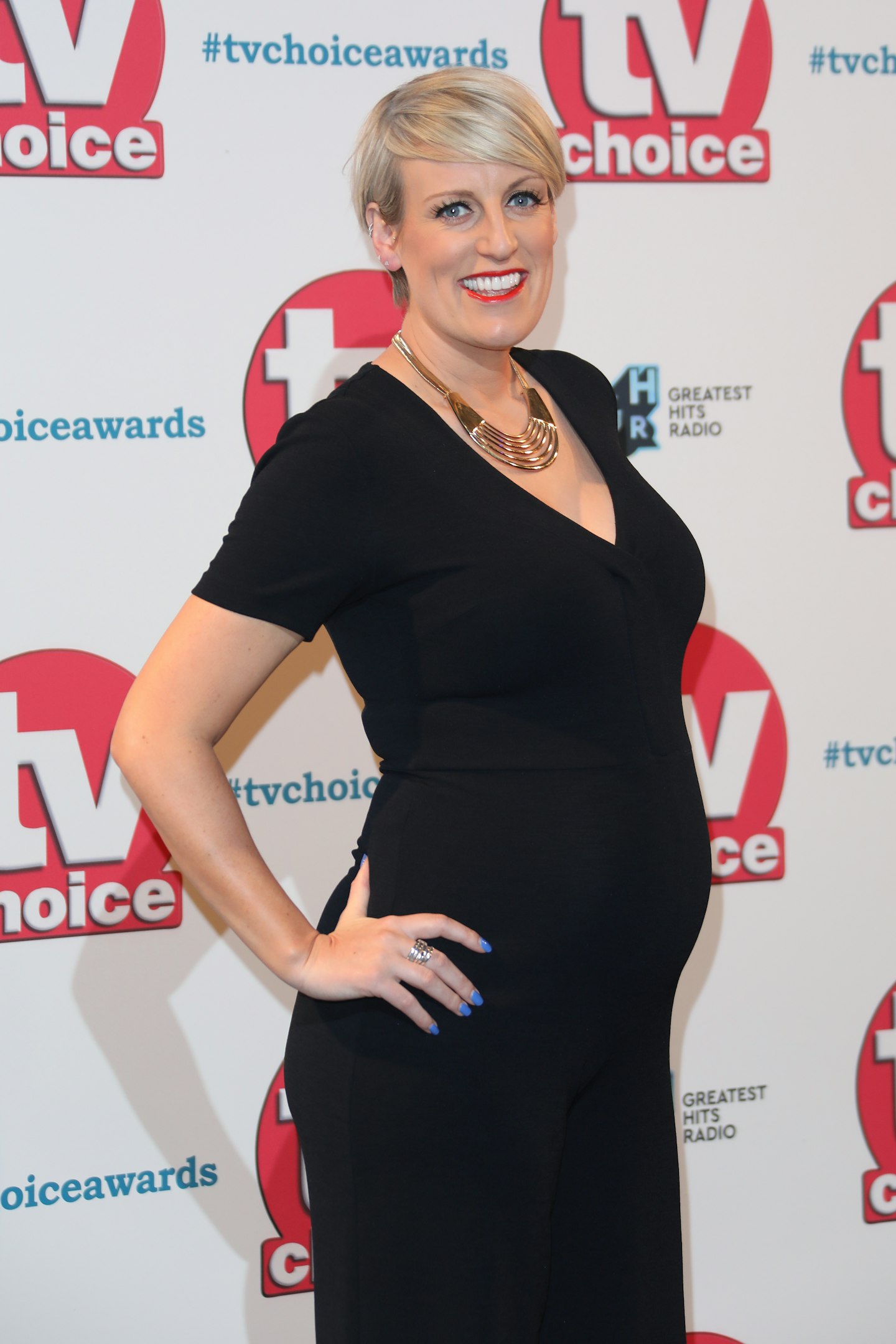 29 of 31
CREDIT: u00a9 Getty Images
Steph McGovern
TV presenter Steph McGovern announced in November that she'd welcomed her first child with her girlfriend. She tweeted, 'Well hello world, just surfaced to let you know that we now have a daughter! Born on Monday morning just as @BBCBreakfast was wrapping up. We're all fine and dandy. Just getting used to the eau de sick/poo I am now regularly wearing. #babylife ❤ufe0f ud83dudc69‍ud83dudc69‍ud83dudc67'. [sic]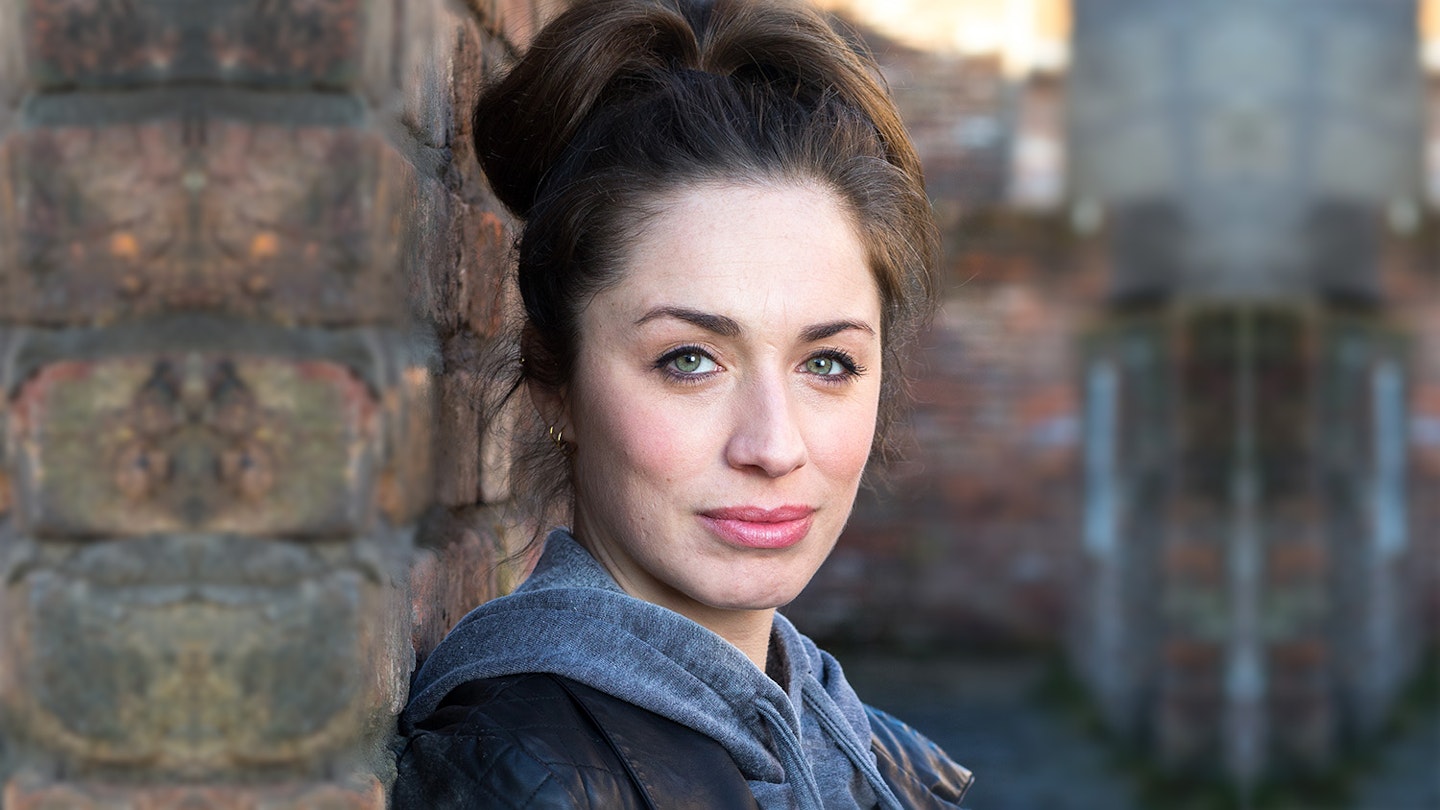 30 of 31
CREDIT: u00a9 ITV Pictures
Julia Goulding
Coronation Street actress Julia Goulding announced in December that she and husband Ben Silver had welcomed their son in November! She wrote on Instagram, 'Thank you to the lovely couple in the park who took this picture for us: Taken as I was in early labour on my due date. The next day Ben and I welcomed our baby son into the world. Franklin Wolf Silver born on 30/11/19. He's changed our lives for the better in every way. I feel like I've known him my whole life. ❤ufe0f'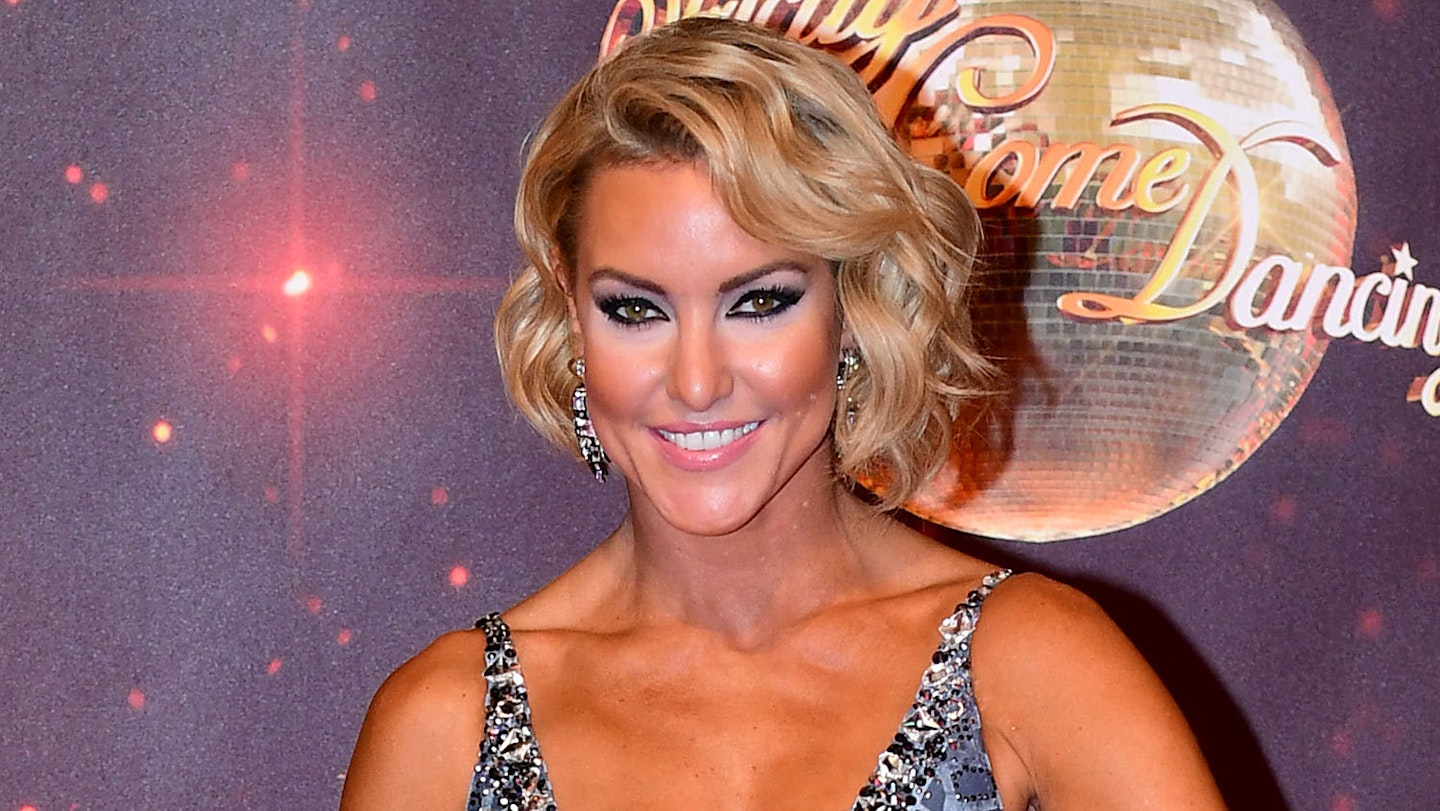 31 of 31
CREDIT: u00a9 PA Images
Natalie Lowe
Former Strictly Come Dancing professional Natalie Lowe announced in December that she'd given birth to her first baby with her husband James Knibbs! Taking to Twitter, she wrote, 'Overjoyed to announce the arrival of Jack James Knibbs weighing in at 8lbs 8oz ud83cudf89ud83eudd17ud83dude0d. We're all doing amazingly well and are so grateful for this gift of life. Massive thank you to all the incredible team at St Mary's Hospital in Manchester.'
Speaking of her plans to use a sperm donor, last week Cheryl revealed, "It makes me very happy. If time was on my side and I was in my 20s, yeah, I would wait and consider more options, or wait for somebody I felt was right, but… You could meet somebody and for that year it feels incredible, but there is never a guarantee because there are so many variables that can happen. Life is a funny old game."
She also said she would be getting her sperm from "abroad", adding, "There's a lot to choose from and a lot to think about."
Cheryl first hinted at her plans in an interview last April when she said, "You don't necessarily need to be in a relationship. I've got a friend who has had two children using donors. Not everything has to be conventional."
NOW WATCH: Kimberly Walsh talks play dates with Cheryl and Bear
Whatever route Cheryl decides to go down, she wants at least two more children – with twins a possibility.
She wants the babies close in age and to have all of her kids by the time she's 40 and because she'll be getting medical help, there could be the option to have more than one egg implanted via IVF.
"Her dream would be twins to get it all out of the way in one go," we're told "She knows that by doing it this way, there is a higher chance of twins and that excites her a lot. But if not, she would love a girl, and then another little boy – she really wants to make sure that Bear has siblings."
"She's says that will be all she then needs in life – her kids, and her own mum and family, and the friends she includes in her inner circle.
"If a man comes along later, then that's a bonus but this will be her family. Being a mum has given Cheryl a contentment and really a reason for living that she never had before."
READ MORE celeb news
Love Island's Paige Turley apologises to ex Lewis Capaldi for being a 'b***h'
Curtis Pritchard clears up rumours he's 'cheated' on Maura Higgins
Love Island's Marvin Brooks posts peen pic to raise awareness of Australian Bushfires
Cheryl's only work commitment this year so far is her role as a dance captain on The Greatest Dancer, which finishes in February. Our sources say she has decided to speak about it now so she can avid speculation when the baby arrives about its father and her relationship status.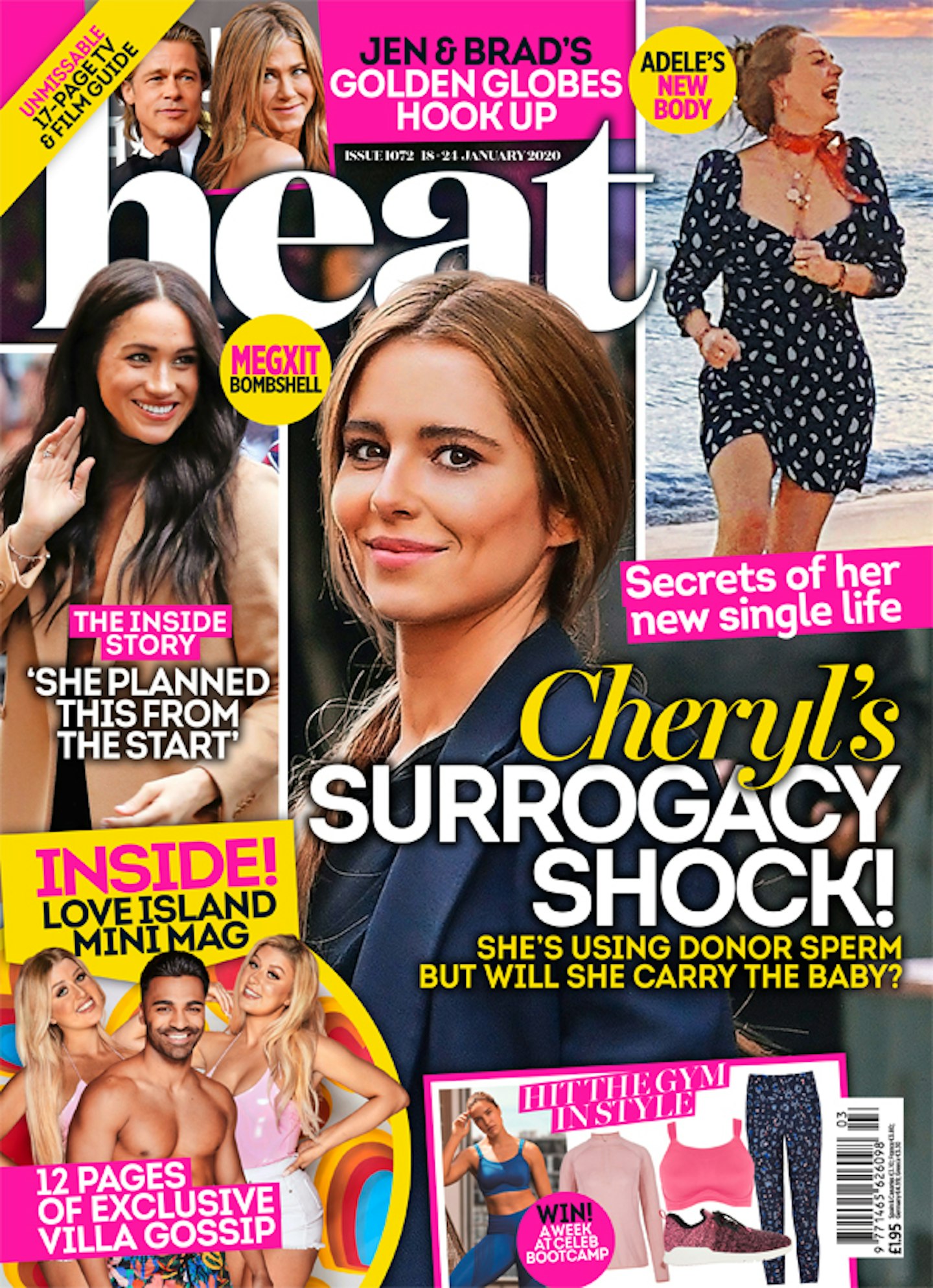 Cheryl – who has been single since splitting from Bear's dad Liam Payne in 2018 – has spoken out about her "tough" pregnancy before saying how much she "hated it".
She suffered gestational diabetes and ended up having a C-section and she revealed, "A lot of stuff went on and I just didn't enjoy it."
To read more stories like this, read heat magazine's latest edition, OUT NOW
If you love Little Mix and Lewis Capaldi wrap your lugholes around heat Radio. Listen now.