Every celebrity has to deal with the odd obsessive fan, but Cheryl is currently coping with something much darker. It was revealed last week that a stalker has been leaving flowers with "disgusting" messages attached for the singer-turned-actress, who is currently performing onstage six nights a week in London's West End.
The concerned star has involved the police and also ramped up her security. And while she's trying not to let it affect her, the situation has brought up painful memories of the last time she was stalked – and how it nearly turned her into a recluse.
"Cheryl's usually a tough nut, but this situation has left her a bag of nerves, on edge all the time," says an insider close to the 39 year old, who is starring in spooky play 2:22 A Ghost Story.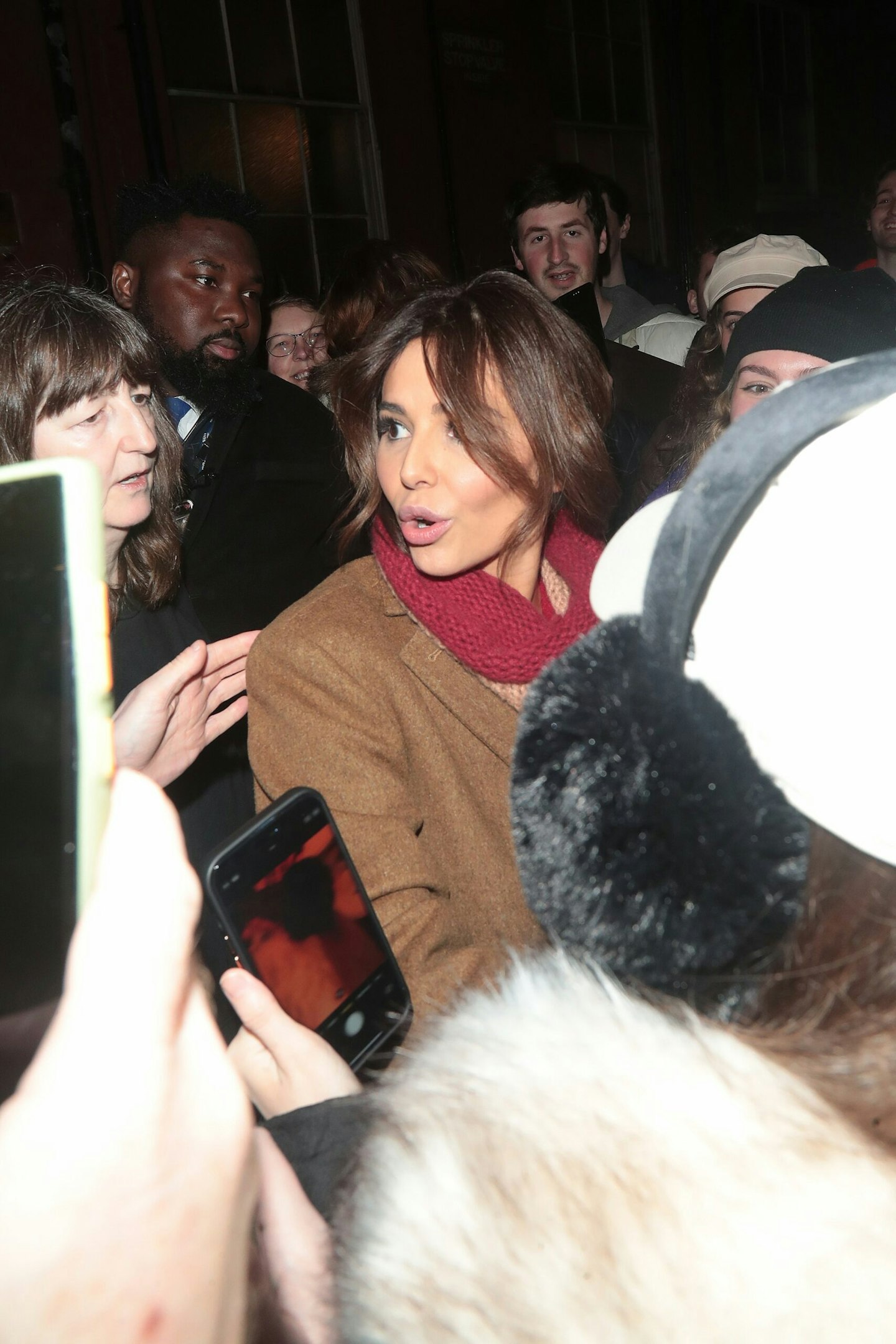 "It's a very vulnerable feeling, knowing this person is out there, following her every move. She's worrying about the short walk from the stage door to the car that the stalker will be watching her. She finds herself scanning the audience, trying to see if the same person has been there a few times. It's devastating because this show was meant to be the gig that changed Cheryl's life, and also gave her social life a bit of a kickstart – her friends joked she might even meet a man she fancied. But the whole thing is turning into a nightmare."
The terrifying situation was revealed last week when the former X Factor judge – who's mum to son Bear, five – hired new bodyguards over a "crazed fan", who's been leaving menacing notes for her with flowers. Insiders confirmed that Cheryl has put her team on "high alert", and is being escorted back and forth from her home in Buckinghamshire to London's Lyric Theatre.
Understandably, it's brought up a lot of traumatic memories for the star, who previously opened up about being stalked in 2019, saying, "I've had the same person constantly sending me weird messages, and nasty things said."
Our insider continues, "Cheryl's trying to remember all the advice she was given back then. But, of course, she still feels a huge amount of unease, and naturally she's also worried about Bear. She finds it hard being away from him at the moment and is taking his security very seriously.
We're told, "She last had a stalker when Bear was really young, and was too scared to leave her home – it almost turned her into a recluse. She doesn't want that to happen again. For now, she's just trying to make sure she complies with everything the police want her to do, handing over any notes she gets. She's trying to put it out of her mind and focus on the show. Then she's booking a faraway beach holiday, somewhere she can forget about all of this."