Last week marked 15 years since childhood sweethearts Coleen and Wayne Rooney exchanged vows in a lavish Italian ceremony. And while the couple's tumultuous marriage appears to be stronger than ever these days – highlighted recently with a sun-soaked trip to Miami with their sons, Kai, 13, Klay, ten, Kit, seven, and four-year-old Cass – heat understands that Coleen feels she will never truly escape Wayne's past.
The news comes as Annie Kilner – the wife of Manchester City star Kyle Walker – took to Instagram to "hit back" at her husband's ex-lover Lauryn Goodman, who publicly celebrated the team's Champions League victory with Kairo, the three-year-old son she has with the footballer from their alleged affair.
After influencer Lauryn shared a photo of her son wearing a Man City kit with his "Dad's number", Annie seemingly retaliated by posting photos of Kyle with their three children, Riaan, Roman and Reign, on the pitch. Captioning one with, "3 is the magic number", she wrote, "All these memories you get to have with your daddy. Nothing and no one will ever take that from you. We've got you three."
And now, our source says Coleen, 37, is unwavering in her support of good friend and fellow WAG Annie, as she feels she's still looking over her own shoulder following Wayne's infidelities.
We're told, "Instead of being able to celebrate City's historic win, it turned into another tense drama and reminder of the Lauryn situation for Annie, which Coleen knows only too well. It's something she went through for years – she knows what it's like to live with the anxiety of it, and to always be tense and defensive. She is fuming for Annie's sake as she relates to keeping a brave face on for your kids.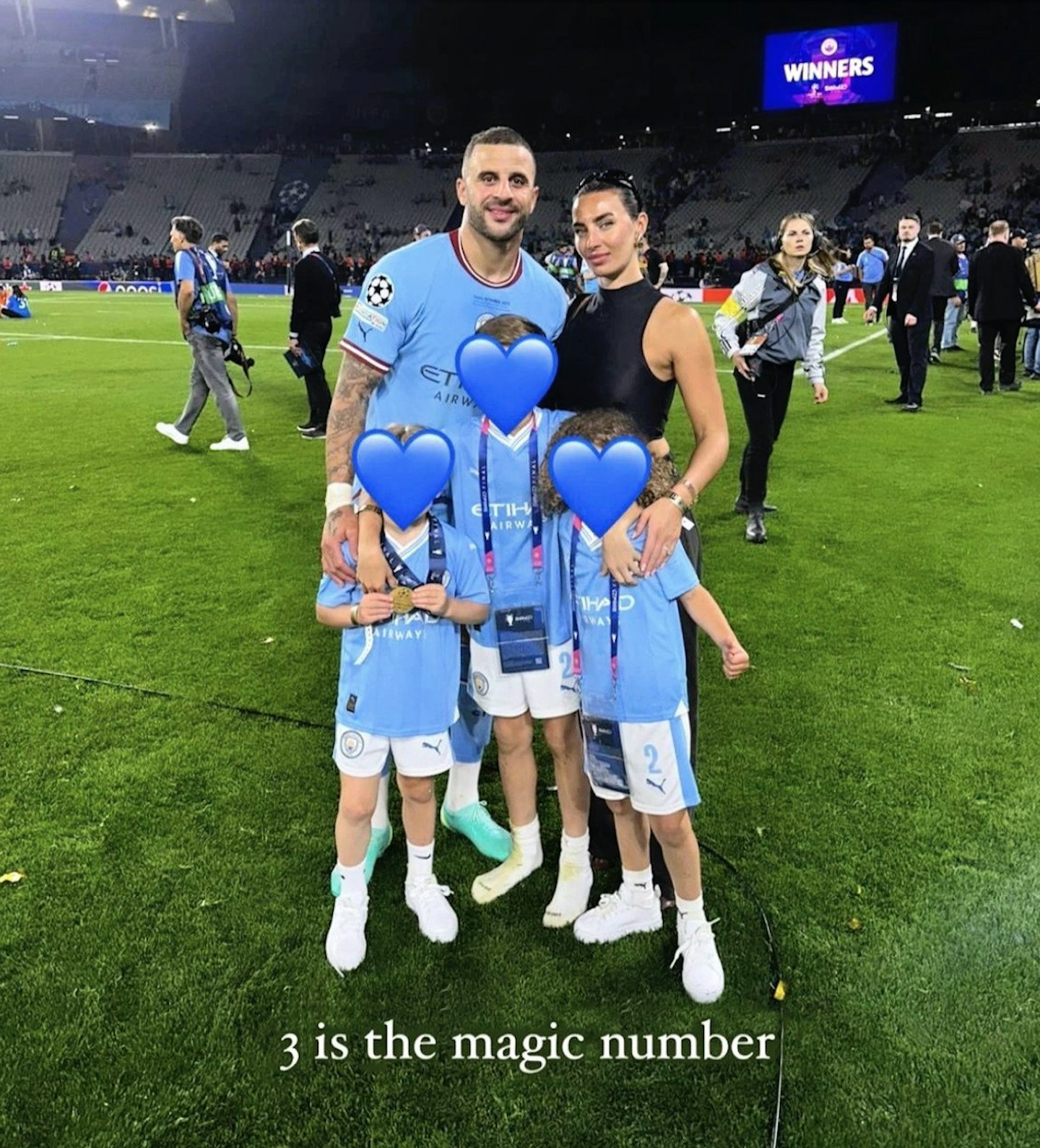 "Coleen also understands the impact it has on a relationship when you are under that pressure and what feels like a constant attack. She has always lived with a certain amount of paranoia and, given Wayne's history, there were many times when she feared he would do something foolish like Kyle had done."
Coleen and Wayne's marriage has been troubled over the years by his wandering eye, and sometimes disorderly behaviour. Amongst his eyebrow-raising antics include sleeping with escorts, and being arrested for drink-driving, after admitting he was almost three times the legal drink limit while at the wheel of "party girl" Laura Simpson's car.
In a rare disclosure about their marital troubles in documentary Rooney, Coleen insisted that if she "couldn't cope" with what Wayne, 37, has put her through, she would have "ended the relationship", adding, "It's not acceptable what he's done, but it's happened and that was in the stage of life we were in at the time, but we've moved on."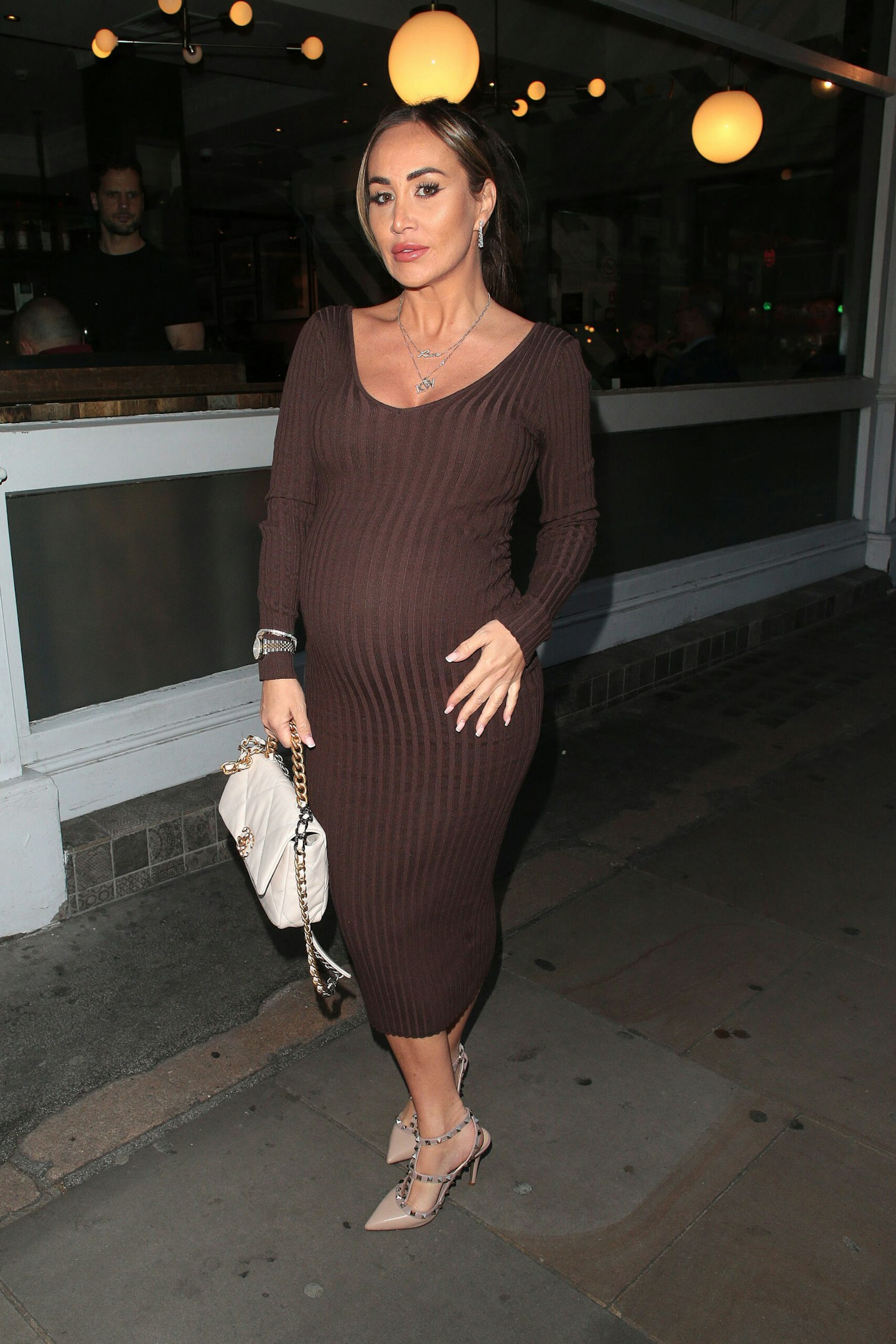 Meanwhile, model Annie has had her fair share of heartbreak with Kyle. She has strenuously denied that his fling with Lauryn occurred when they were on a "break" – as Lauryn claimed – and claimed it happened as they were attempting to move past another of his betrayals. Annie recalled, "He was moving stuff back in. He'd just got his foot in the door after the Laura Brown affair."
And heat's source now reveals that while it is horrible for Coleen to mull over what Wayne has put her through, she is keen to offer some supportive wisdom to Annie, as she knows just what it is like to have all eyes on her marriage.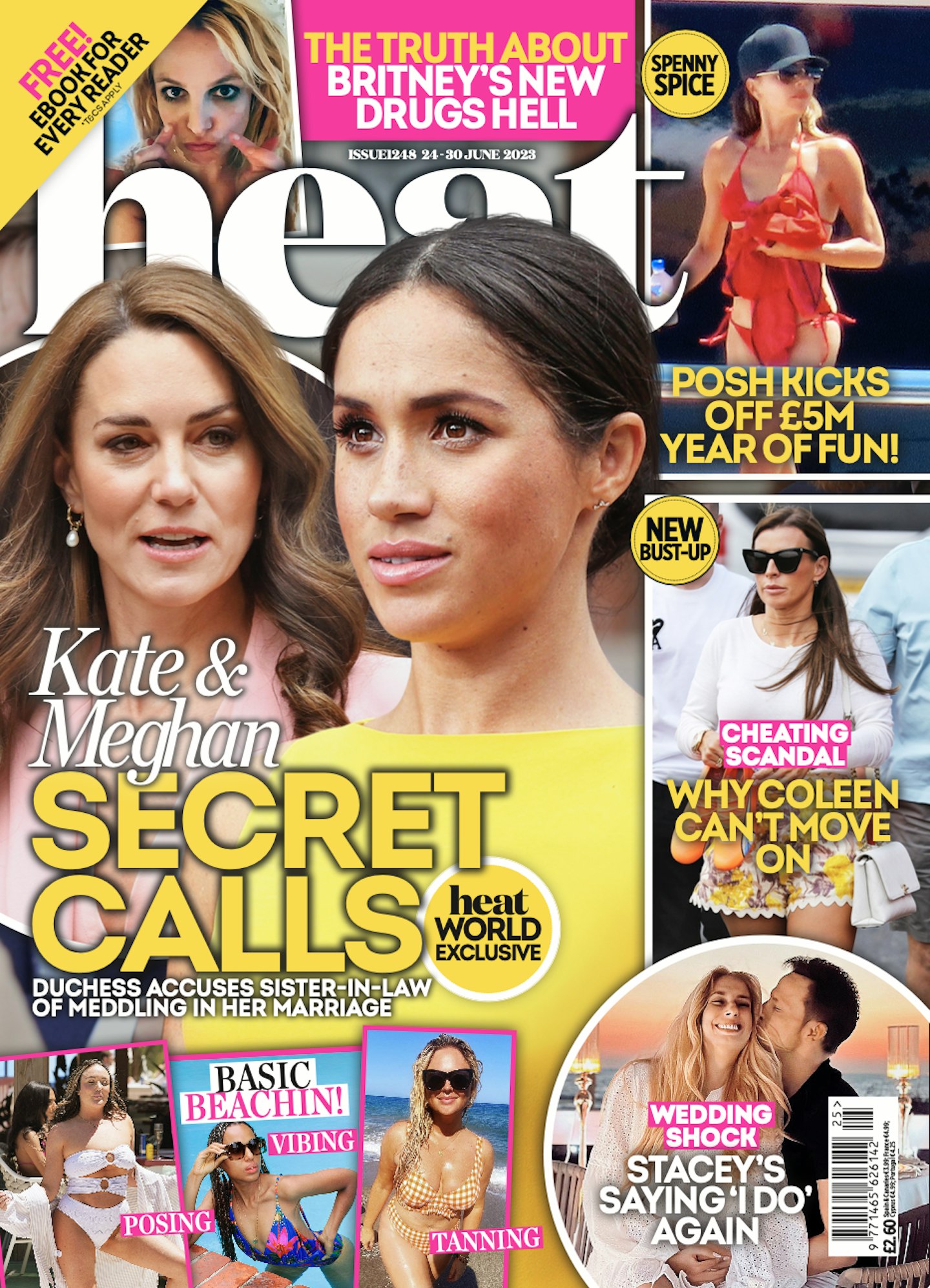 "Her advice to Annie is to make the right decisions for her, and that her heart will always tell her what to do. Coleen has said she shouldn't worry about what anyone thinks, or what people will say about her for taking back a cheater.
"Coleen kept Wayne on a tight rein, which was challenging, but best for the kids. She appreciates how much he's matured but even now it's hard for her to fully trust him. She has told Annie she has to set boundaries with Kyle and enforce them, like she did with Wayne."
WATCH: 'It's Giving S*x!' André & Charlotte Reveal Unaired Flirting & Drama | Heat Dates