After infuriating his wife (yet again) with some "thoughtless" comments a few weeks ago, Wayne Rooney did his best to make it up to Coleen during a recent trip to London.
Leaving youngest son Cass at home, the couple took their three eldest boys – Kai, 11, Klay, eight, and five-year-old Kit – to the capital for the weekend to celebrate their 13th wedding anniversary and cheer on England at their opening match in Euro 2020. And despite their marriage being far from perfect, we're told Wayne and Coleen, both 35, are thinking about adding a fifth child to the Rooney brood, especially as they're just about to move into the new mega mansion.
With the boys getting older, Coleen feels having a new baby, hopefully a girl this time, could be just what they need even though she's aware it may put extra pressure on them as a couple.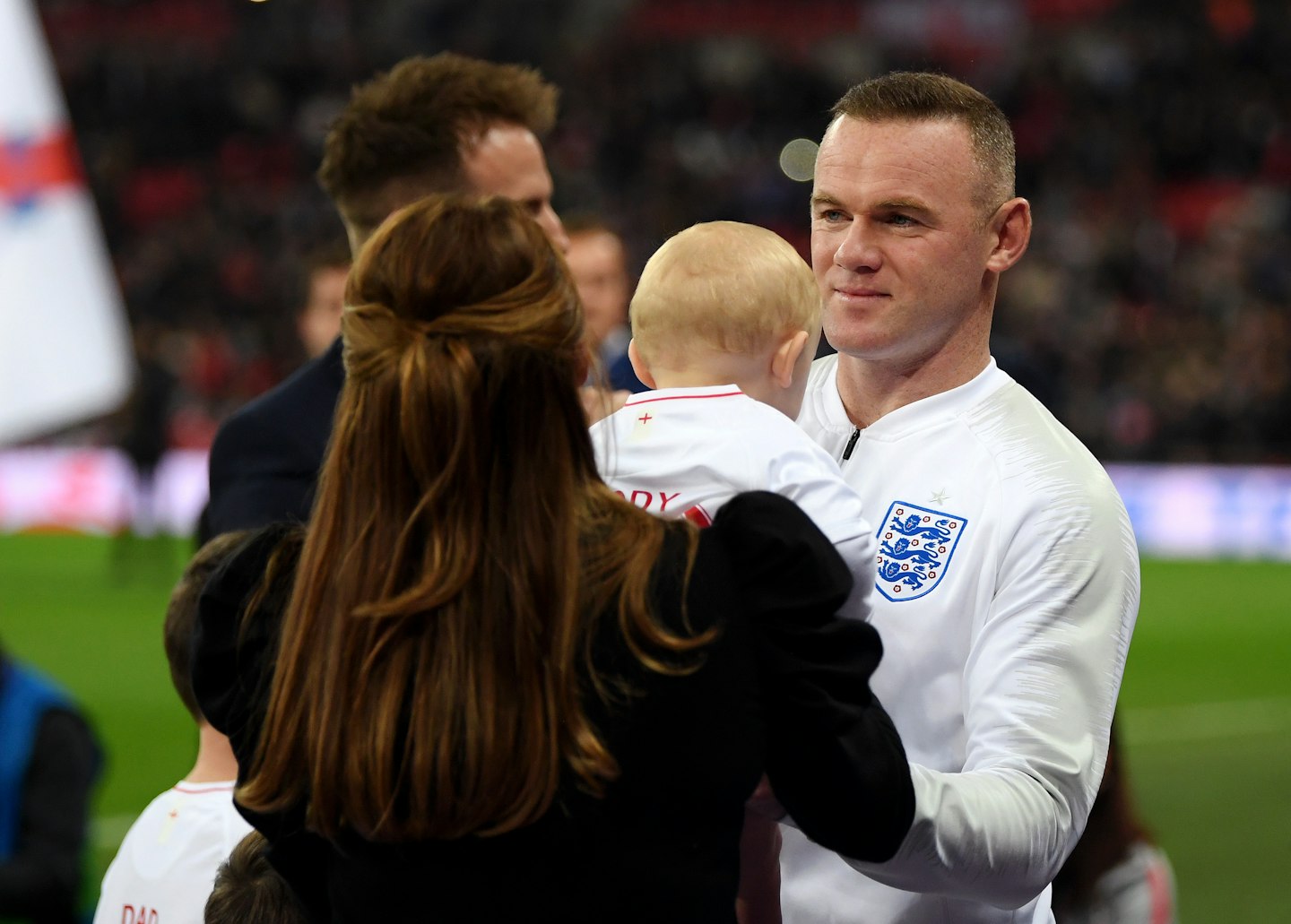 "This feels like more than just a house move – it feels like the next chapter in their lives," says an insider close to Coleen. "They're closing the book on a lot of the past and trying to start afresh. They've had so many recent ups and downs – like the move to America [where Wayne played for DC United], Wayne being arrested and accused of cheating, Coleen's court case against Rebekah Vardy, changes in Wayne's career and COVID. There's been a lot of tension at time but Coleen feels like they've managed to get through a lot and this could be their fresh start.
"Walking around the new house, she's letting her imagination run free and thinking how nice it would be to have a baby girl. And she also thinks a new baby, boy or girl, will bring her and Wayne closer together as it has done in the past, especially as this will be the first time they're so settled in their home life. She also knows that their world is about to get hectic again with Wayne returning to work soon as manager of Derby and wants to use this time while they're in a good place."
Wayne and Coleen's complete relationship timeline:
Coleen and Wayne Rooney's relationship timeline (d slid m stack)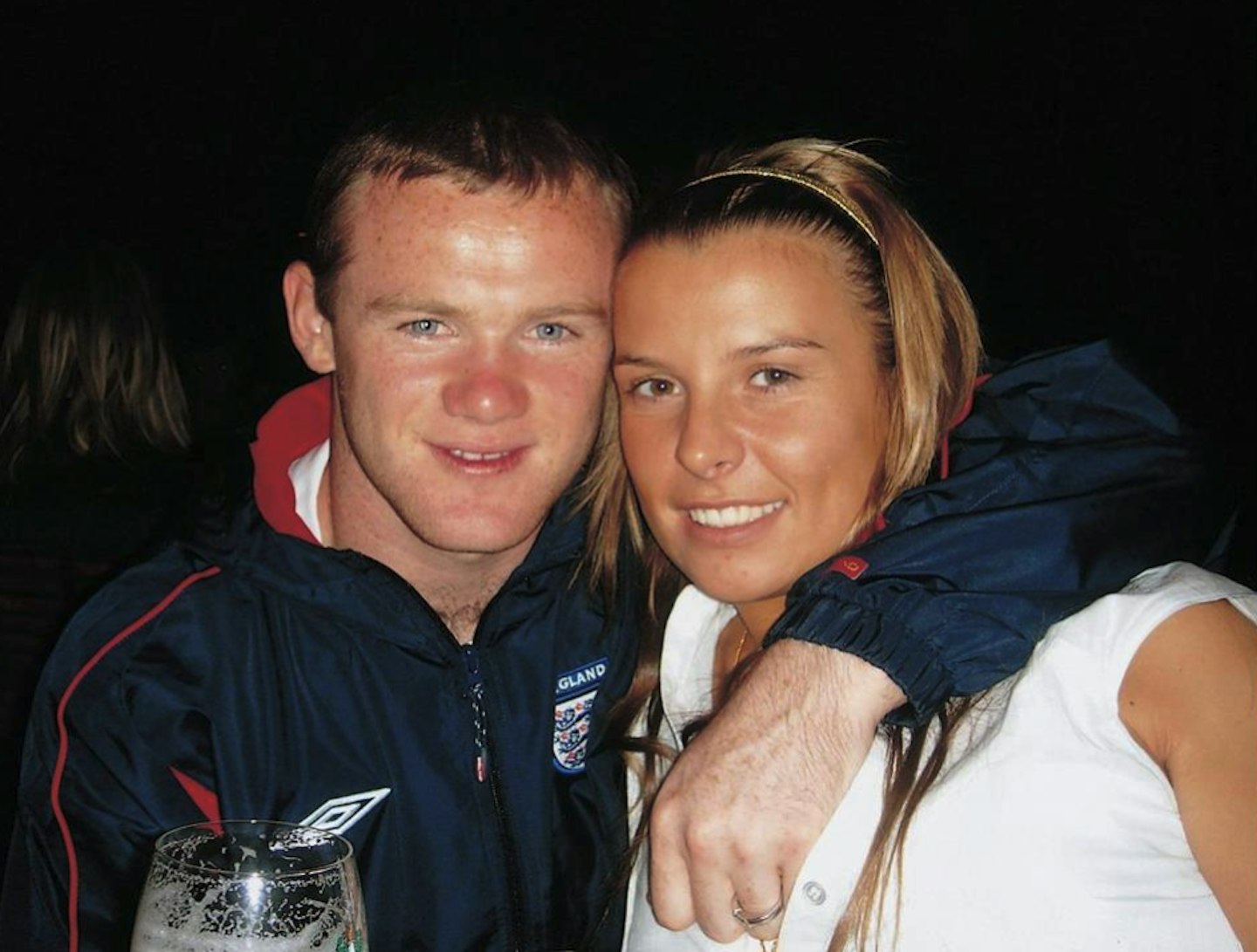 1 of 22
CREDIT: Facebook / coleenrooney
Wayne Rooney Coleen Rooney
Even though they first met at school when they were 12, Wayne and Coleen first started dating after they finished school at the age of 16.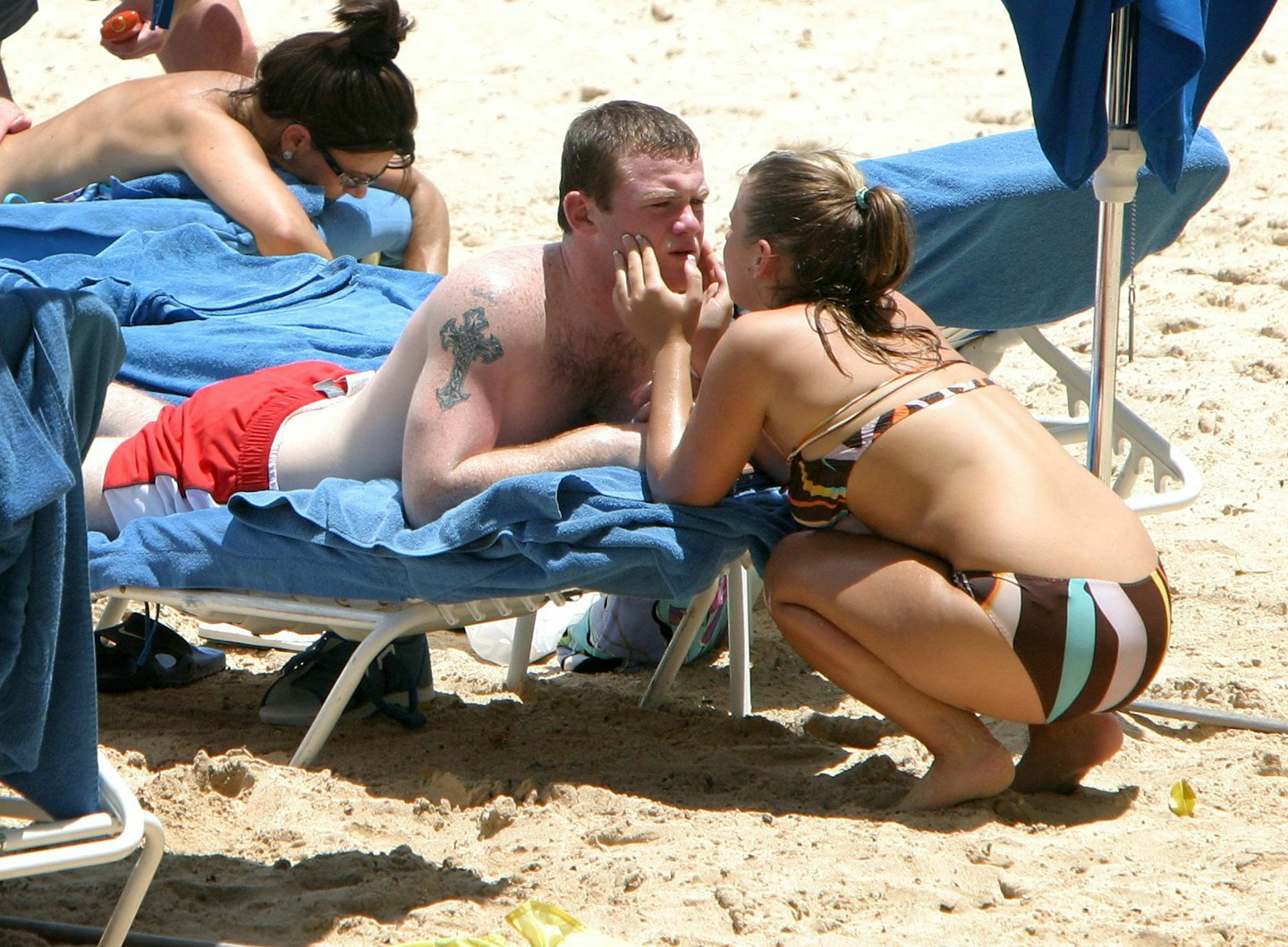 2 of 22
CREDIT: Rex
2002
At just 17 Wayne joined Everton football club and even though they'd only been dating a year Coleen admitted that they had already discussed getting married.At the time she admitted: "We want to spend the rest of our lives together and there's no stronger commitment than getting married."
3 of 22
2003
The happy couple got engaged in 2003 at a petrol station after Wayne got down on one knee. He asked his childhood sweetheart to spend the rest of their lives together with a £46,500 engagement ring.
4 of 22
CREDIT: Facebook / coleenrooney
2004
Coleen discovered that Wayne slept with a 48-year-old nan in a brothel back in 2002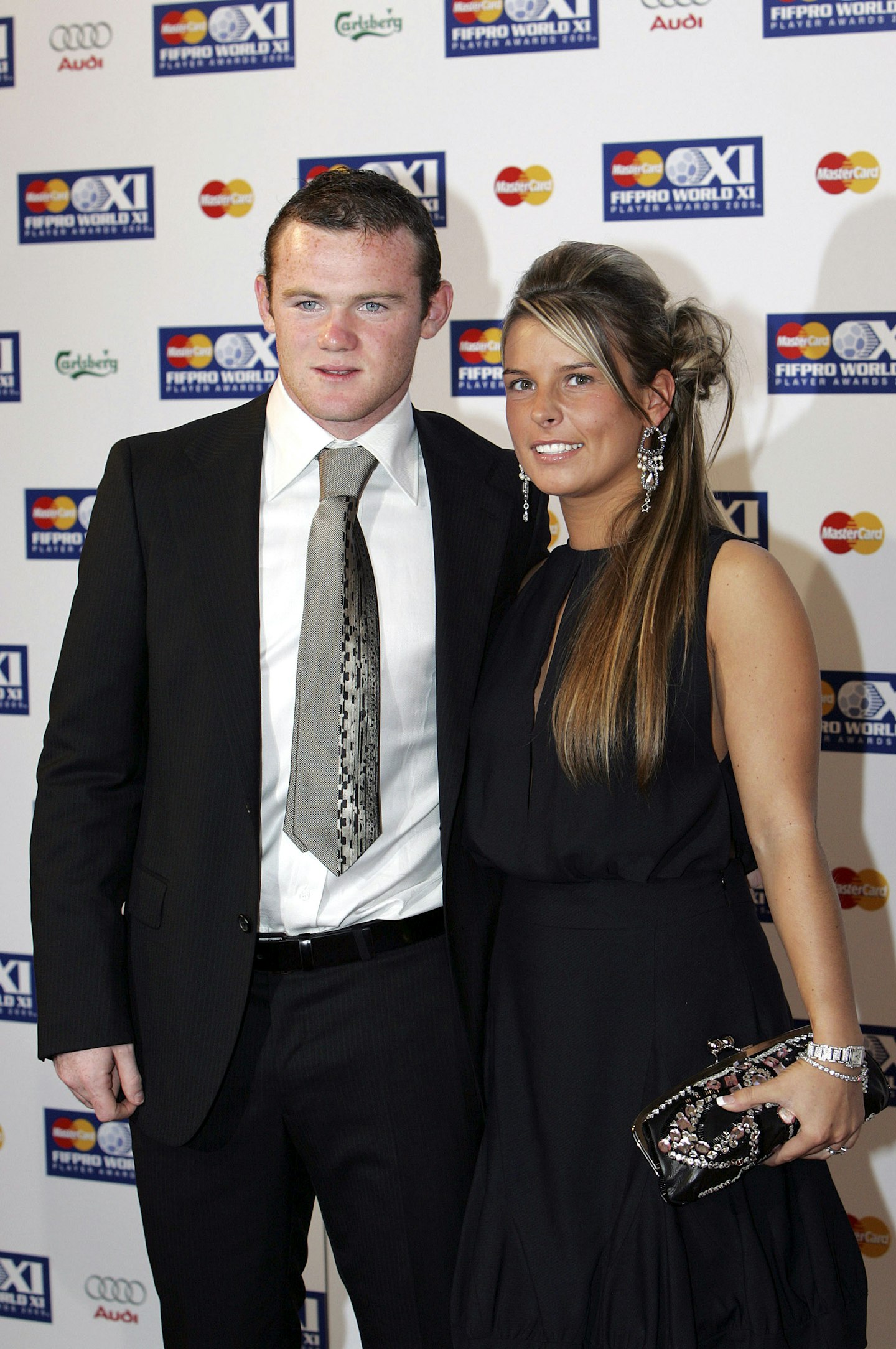 5 of 22
CREDIT: Getty Images
2005
The WAG then defended her fiancé and admitted when he cheated they hadn't slept together yet. She added, "we weren't having that kind of relationship at that stage."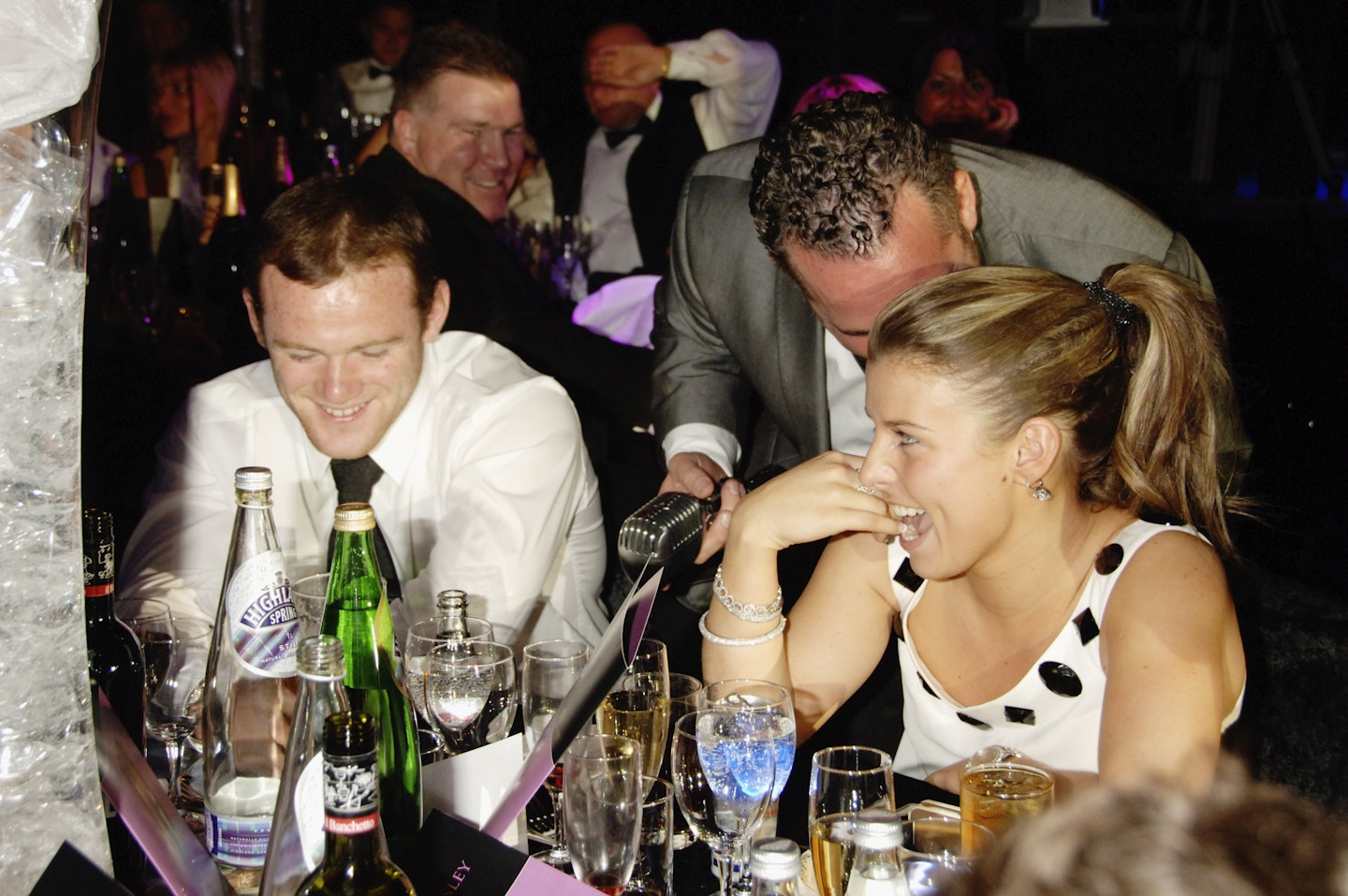 6 of 22
CREDIT: Getty Images
2007
Wayne and Coleen looked totally loved up at a public event a year before they got married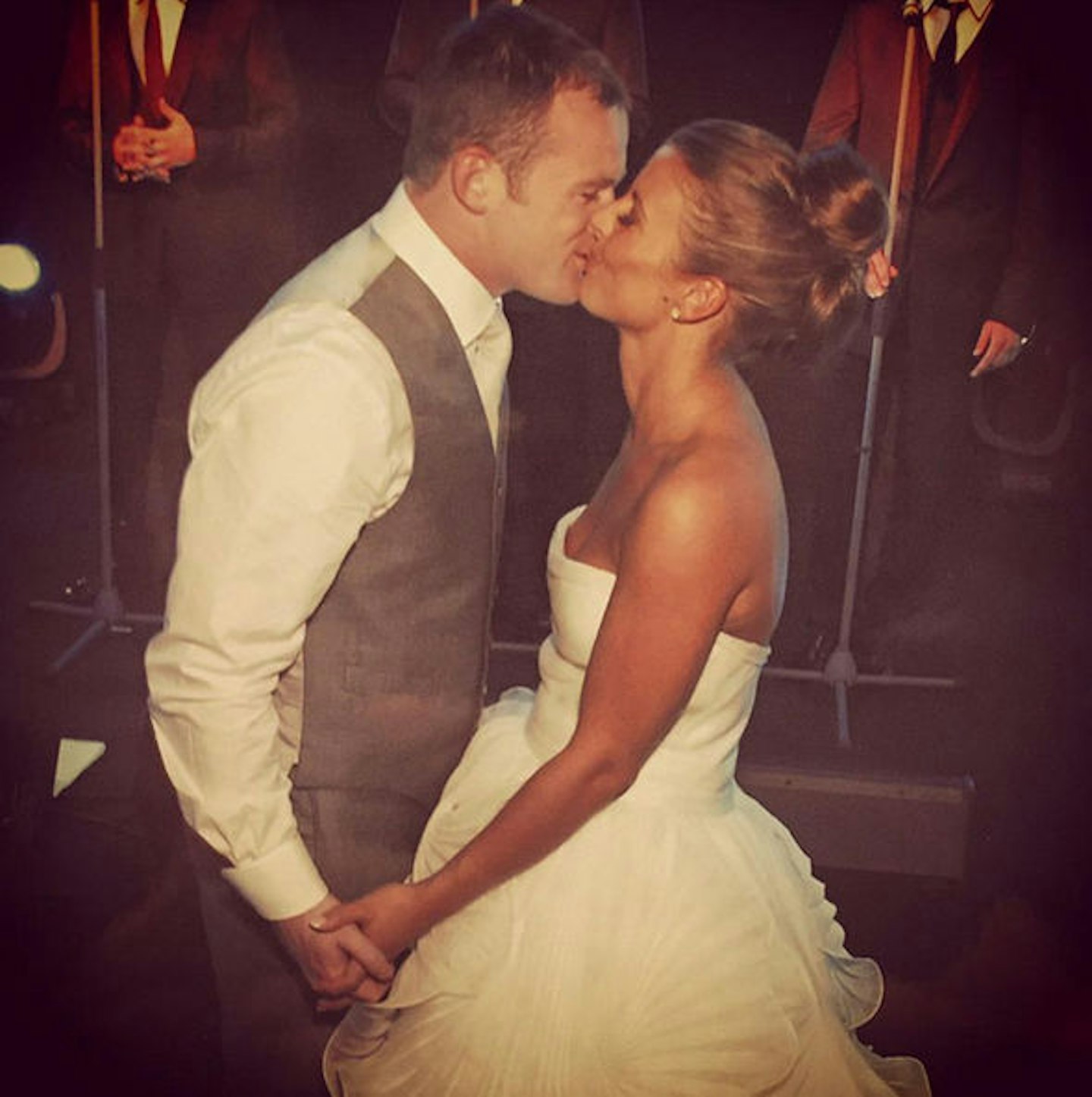 7 of 22
CREDIT: Twitter / ColeenRoo
2008
At the age of 22, Wayne and Coleen tied the knot in a church in Italy!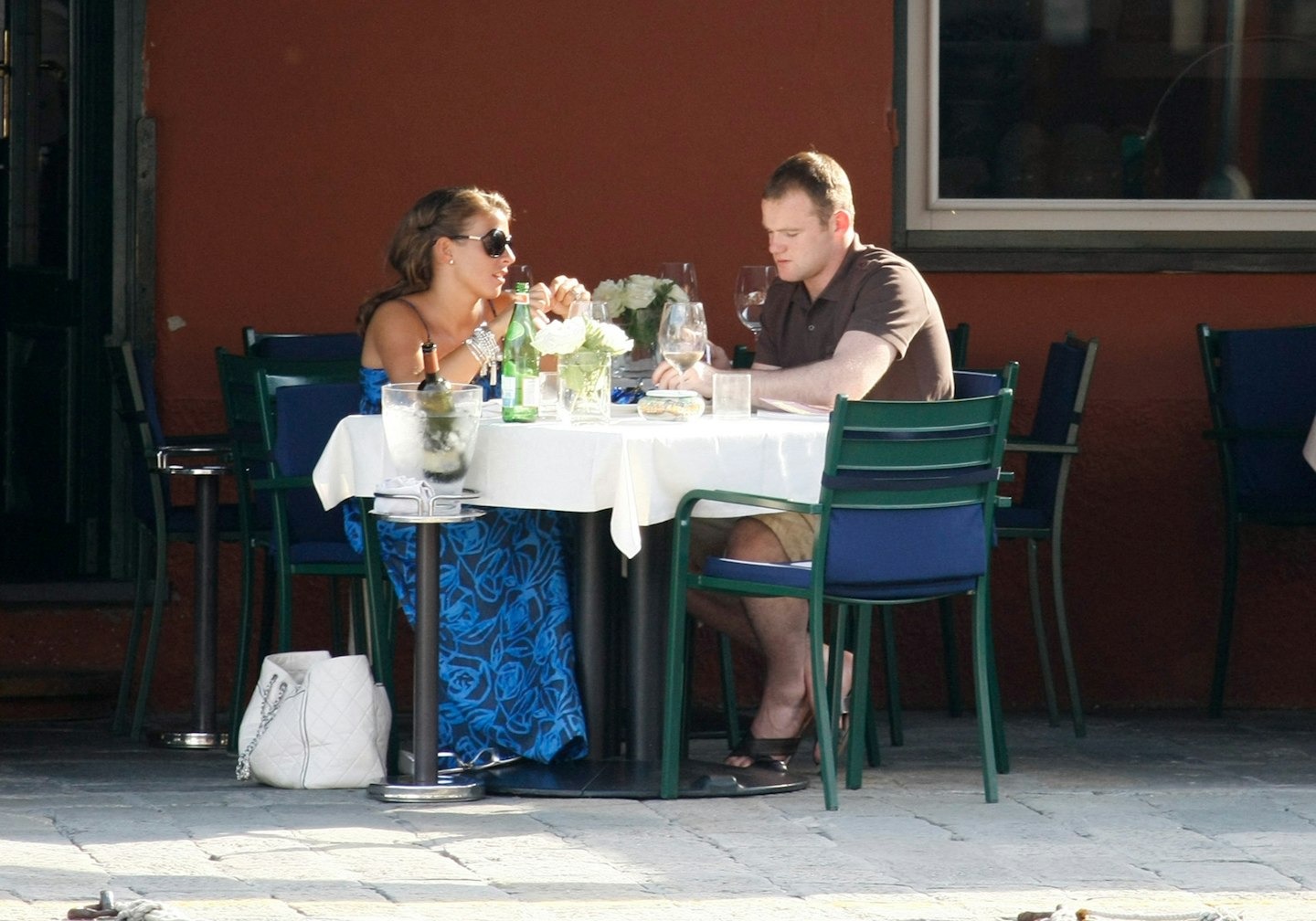 8 of 22
CREDIT: Getty Images
2008
9 of 22
CREDIT: Getty Images
2009
2009 – A year after their wedding, the happy couple welcomed their first child Kai into the world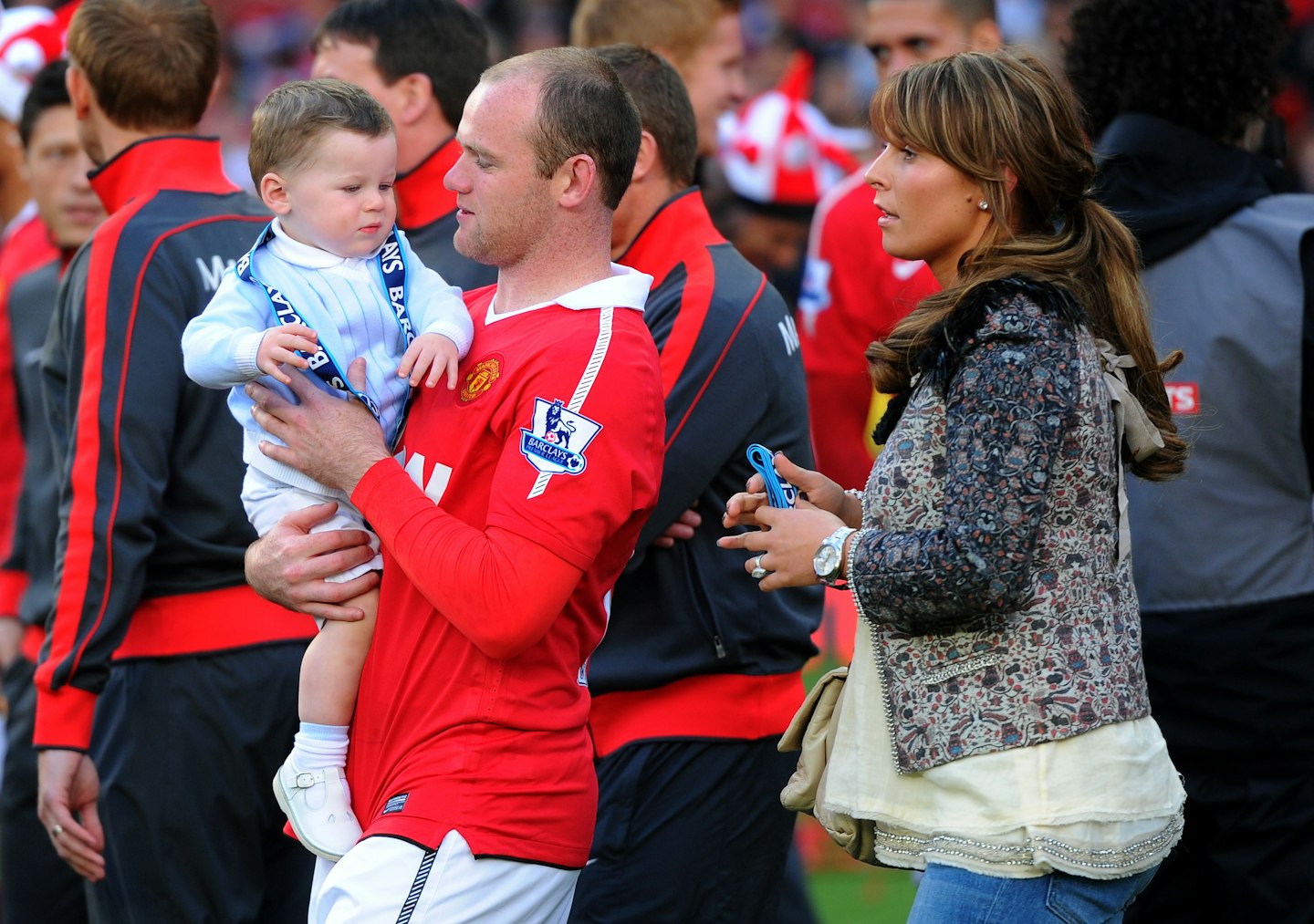 10 of 22
CREDIT: Getty Images
2010
Just a year after they had their first child it was alleged that while Coleen was pregnant, Wayne cheated with prostitutes Jennifer Thompson and Helen Wood.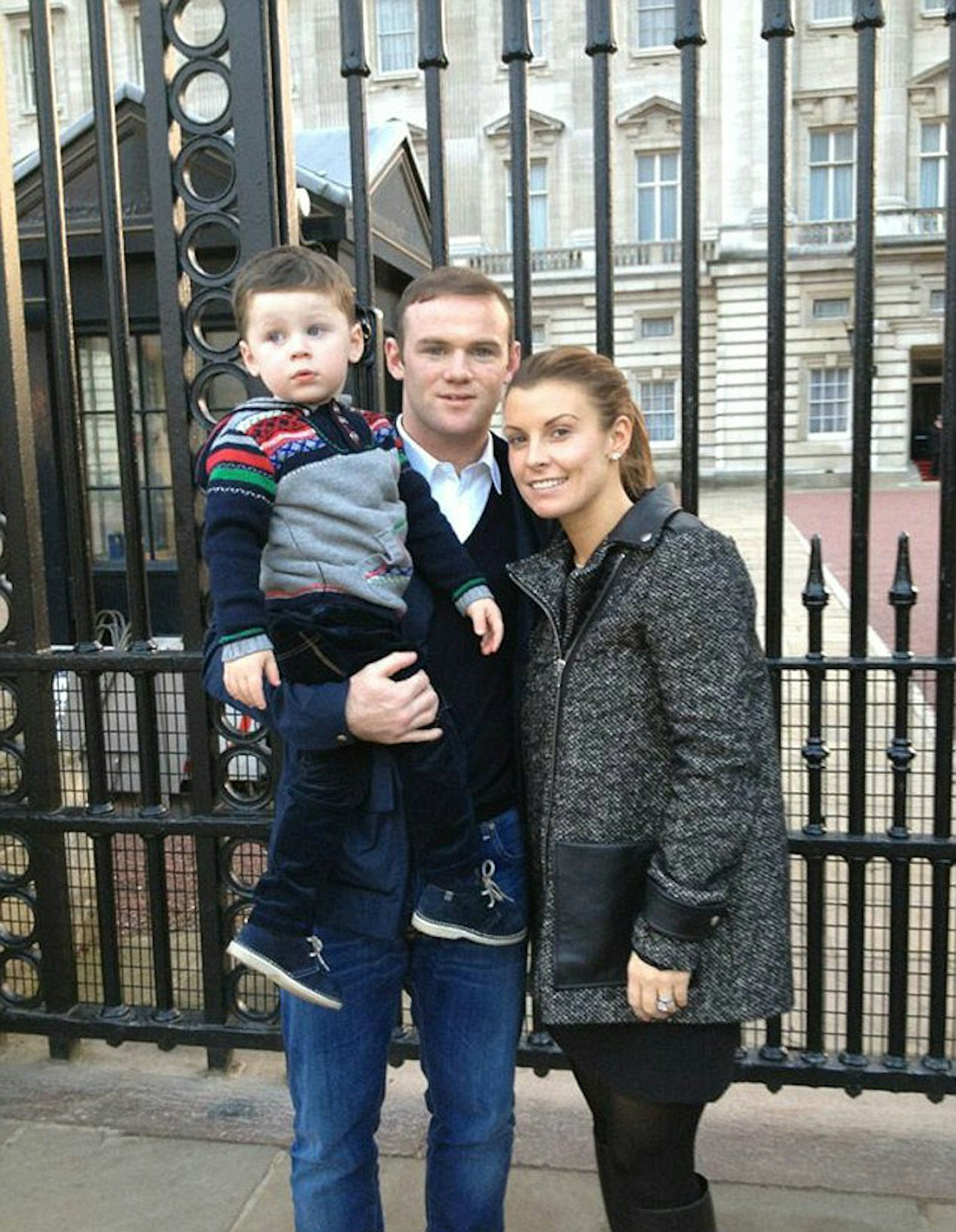 11 of 22
CREDIT: Twitter / ColeenRoo
2010
Even though Coleen and Kai moved out of their family home following the allegations, the married couple put their troubles aside and reunited.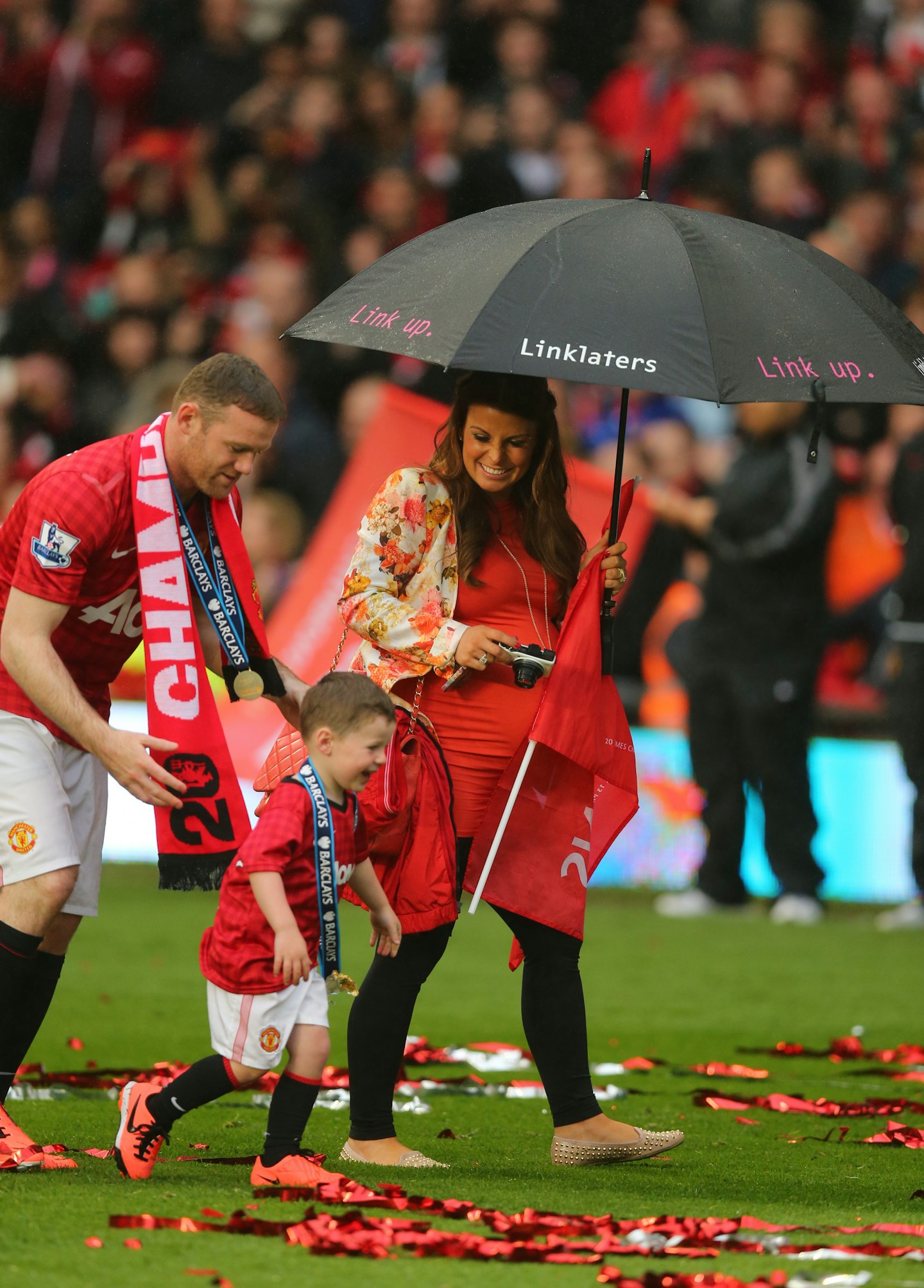 12 of 22
CREDIT: Getty Images
2013
The happy couple look so adorable with their son Kai while they await the arrival of their second child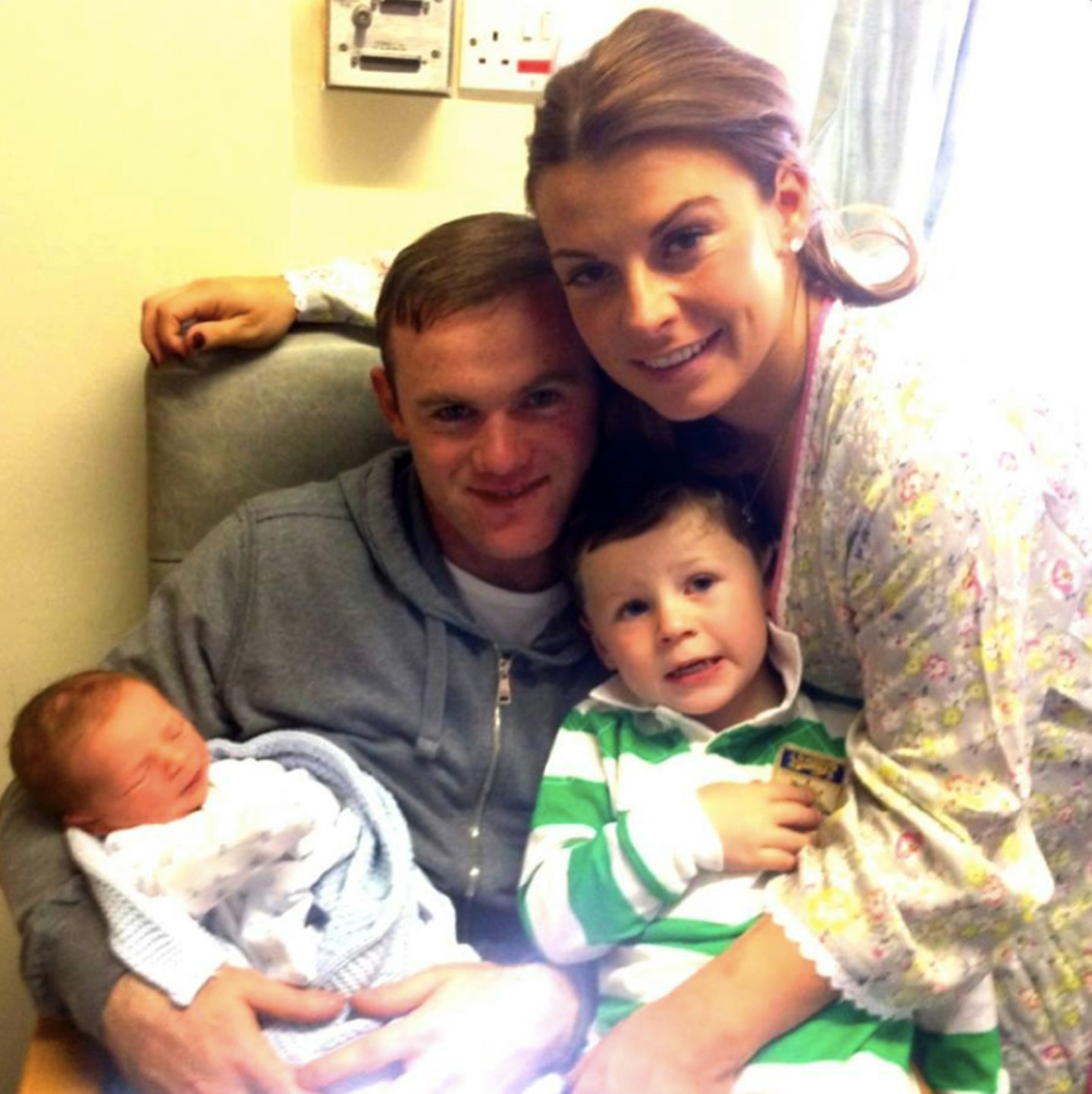 13 of 22
CREDIT: Facebook / coleenrooney
2013
The Rooney's welcomed their second baby into the world – Klay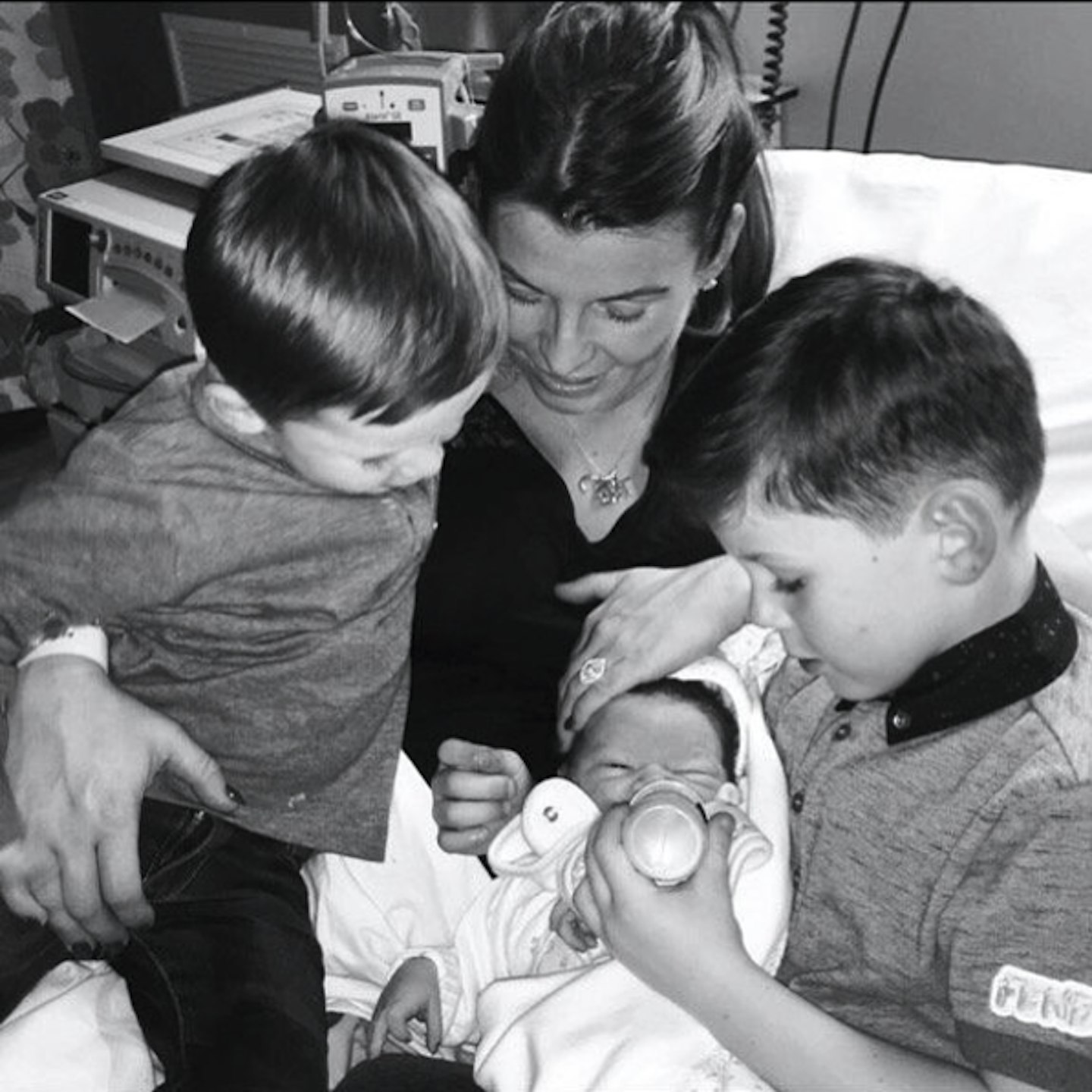 14 of 22
CREDIT: Instagram / coleenrooney
2016
In 2016, the Rooney family welcome baby Kit into the world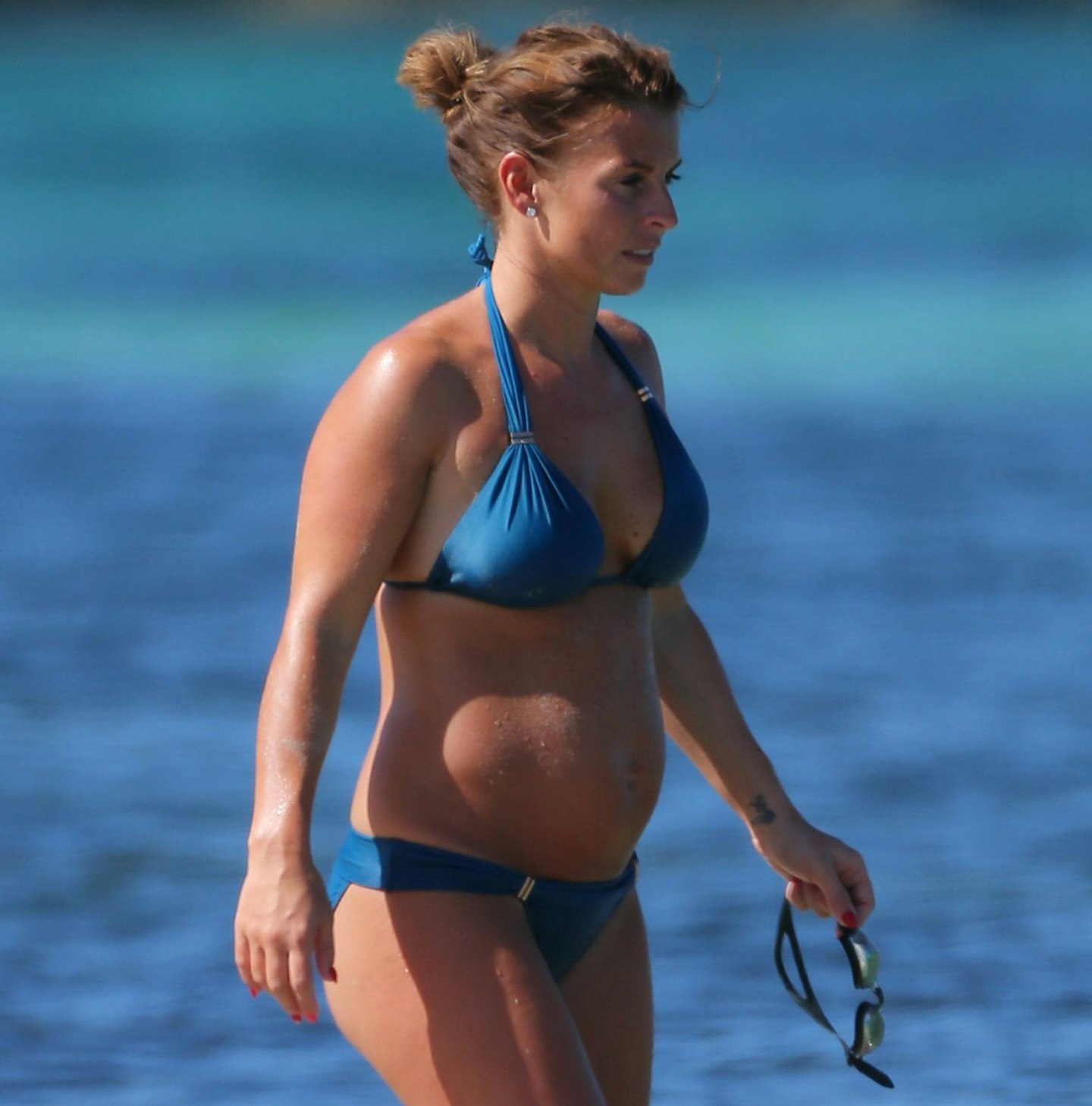 15 of 22
CREDIT: Flynet
2017
During the summer holidays Coleen denied being pregnant after this photo emerged (even though she was)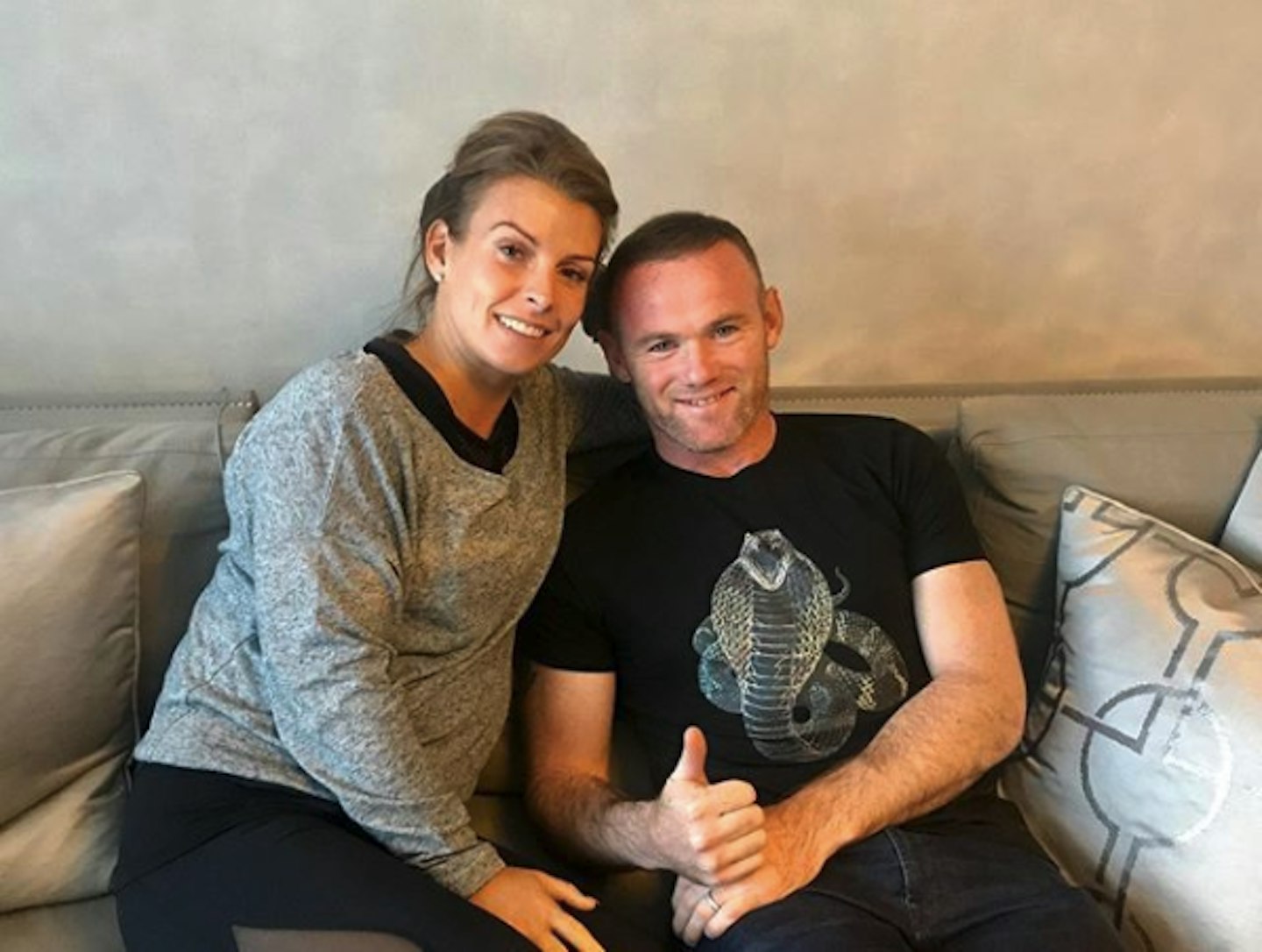 16 of 22
CREDIT: Instagram / waynerooney
2017
After denying her pregnancy for weeks the happy couple soon confirmed the exciting news - that they're having their fourth child!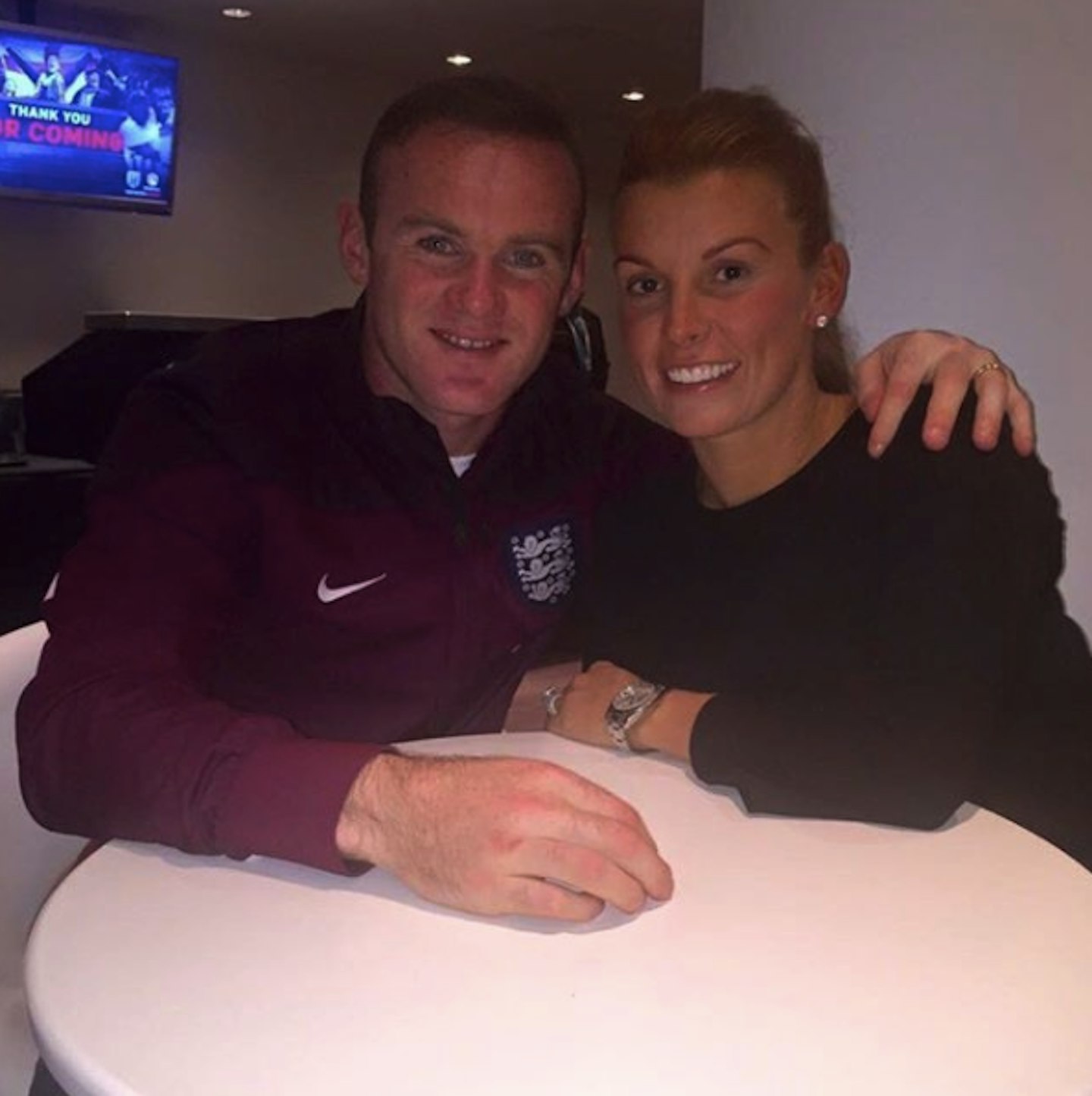 17 of 22
CREDIT: Instagram / coleenrooney
2017
It was shortly after the Rooney's announced they're having their fourth child that Wayne was pictured and arrested for drunk driving.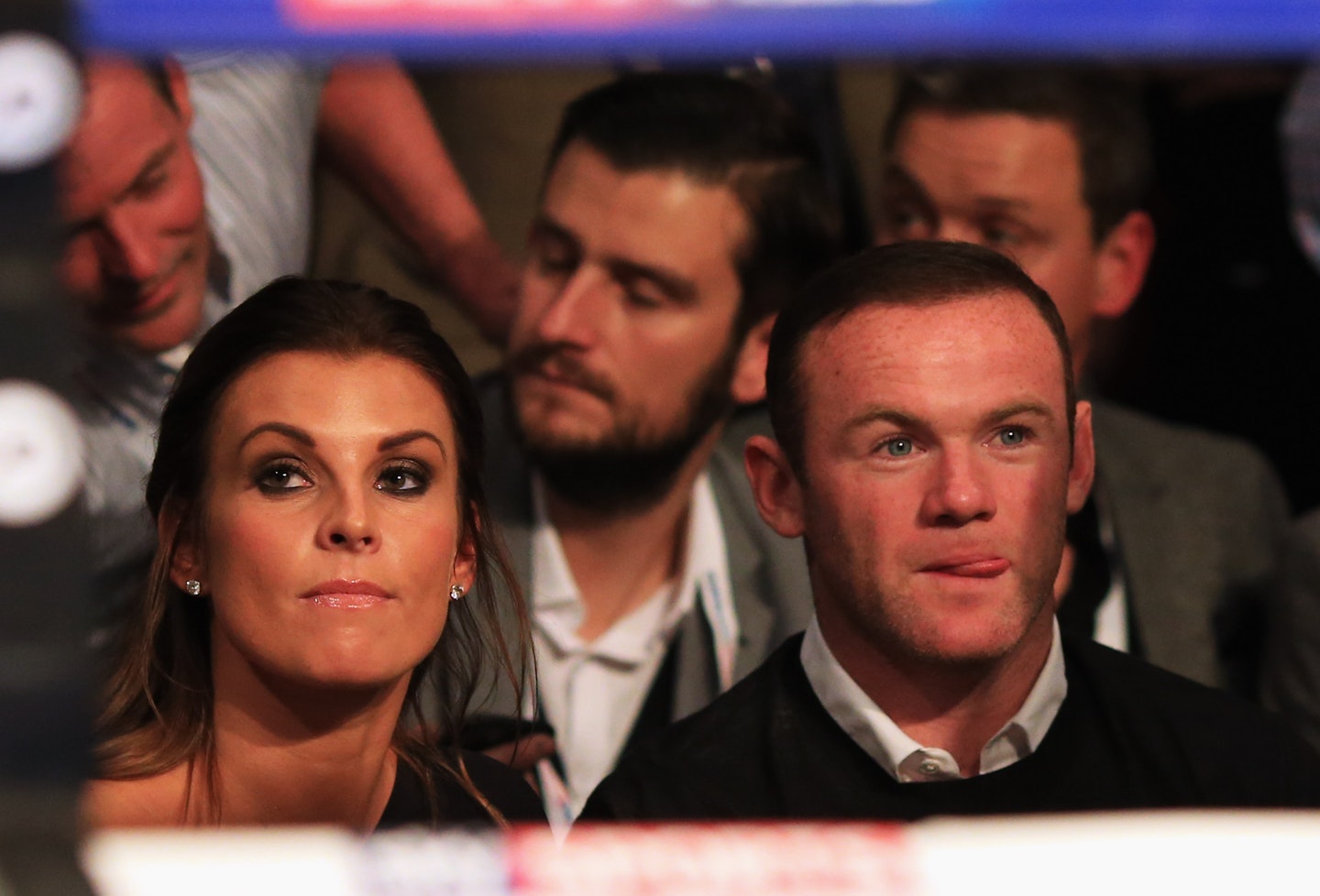 18 of 22
CREDIT: Getty Images
2017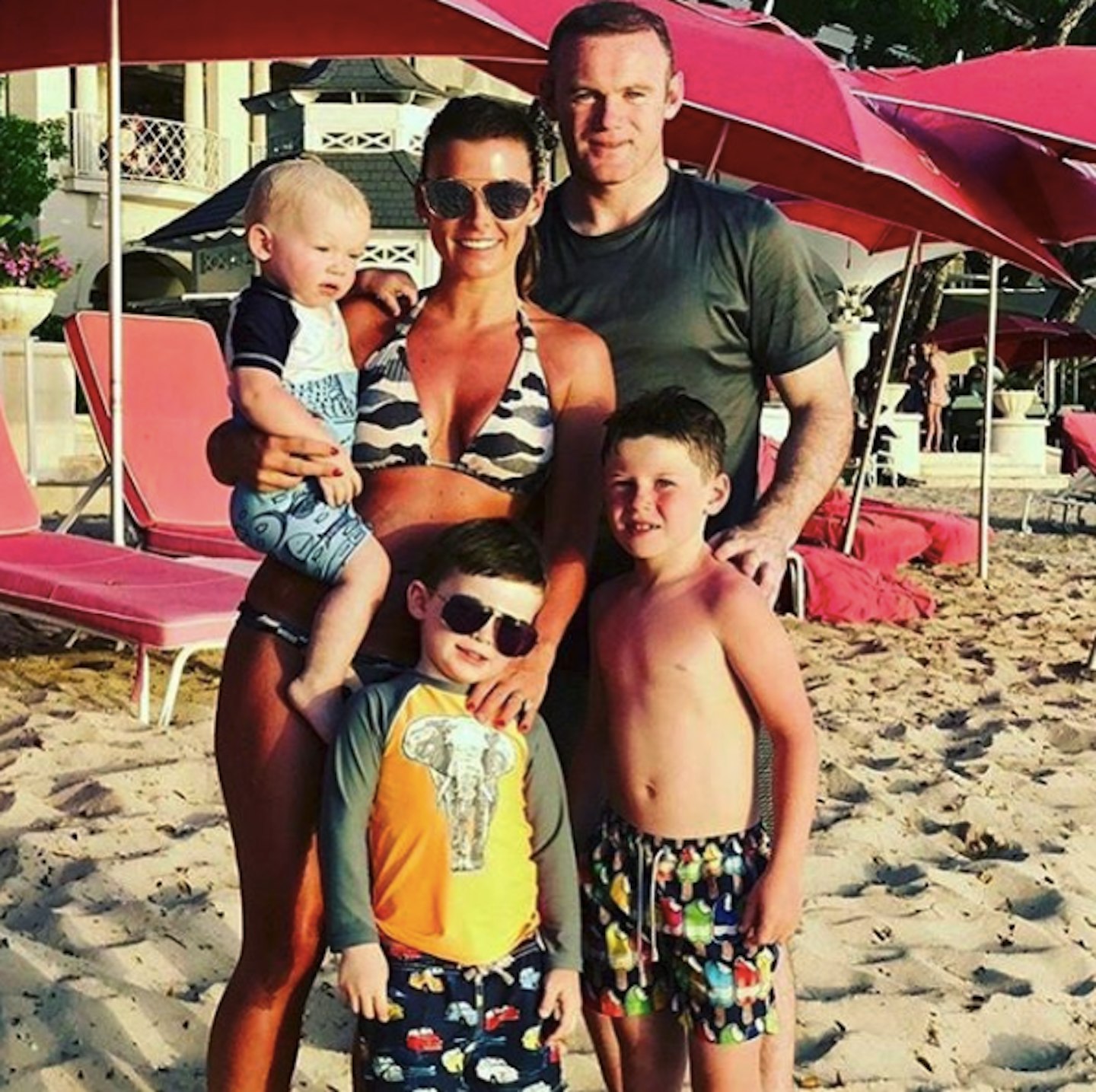 19 of 22
CREDIT: Instagram / coleenrooney
2017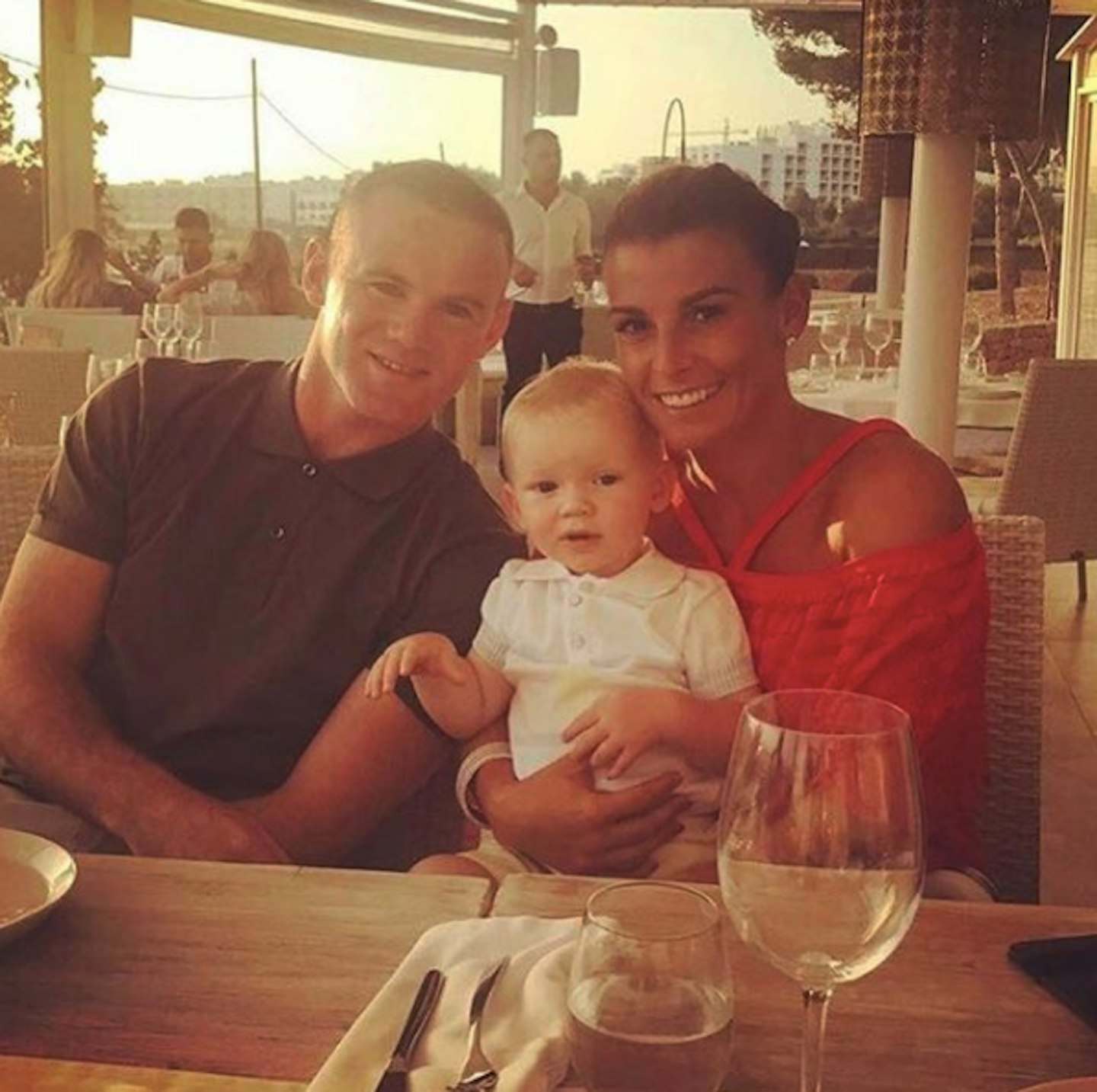 20 of 22
CREDIT: Instagram / coleenrooney
2017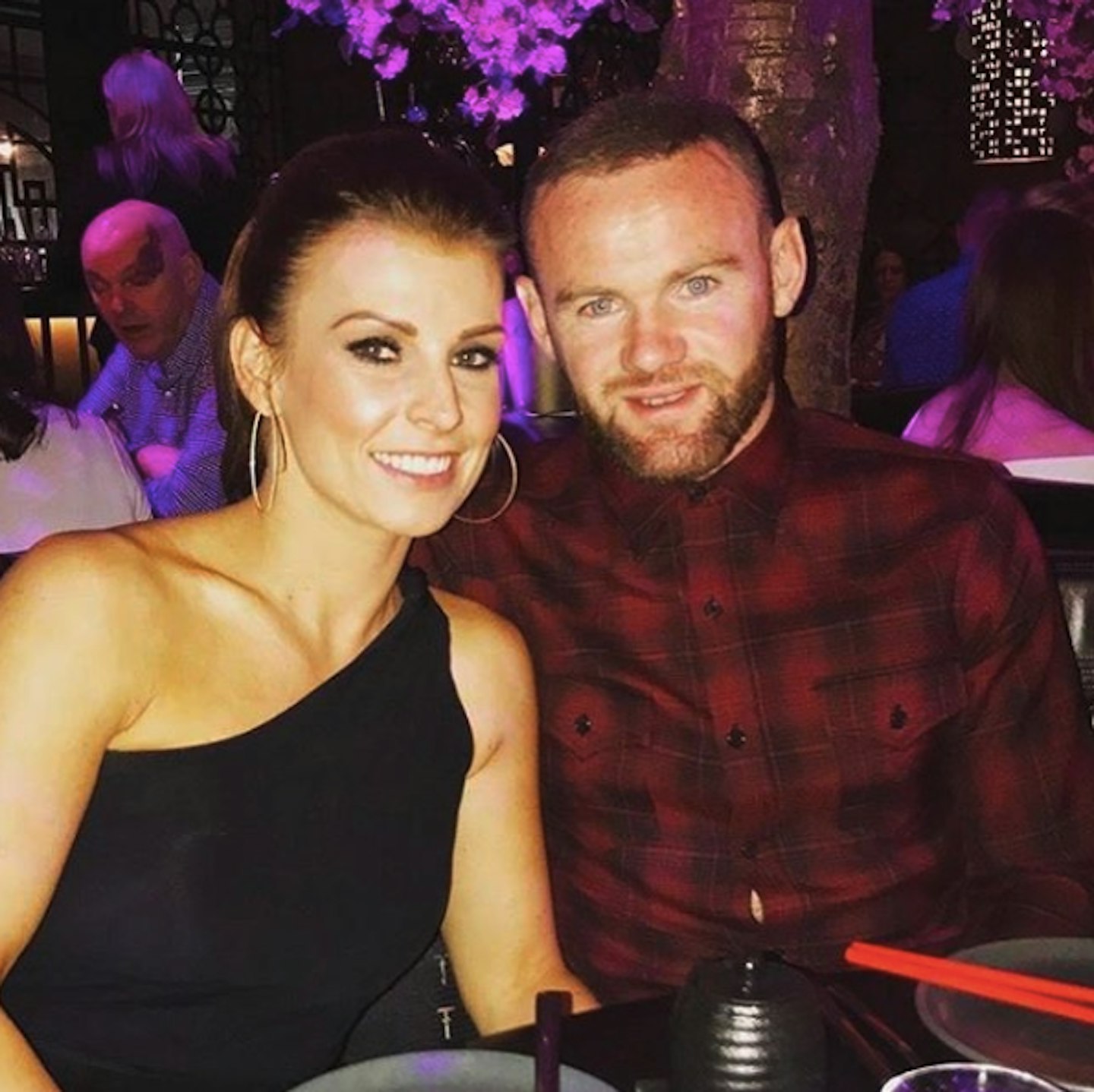 21 of 22
CREDIT: Instagram / coleenrooney
2017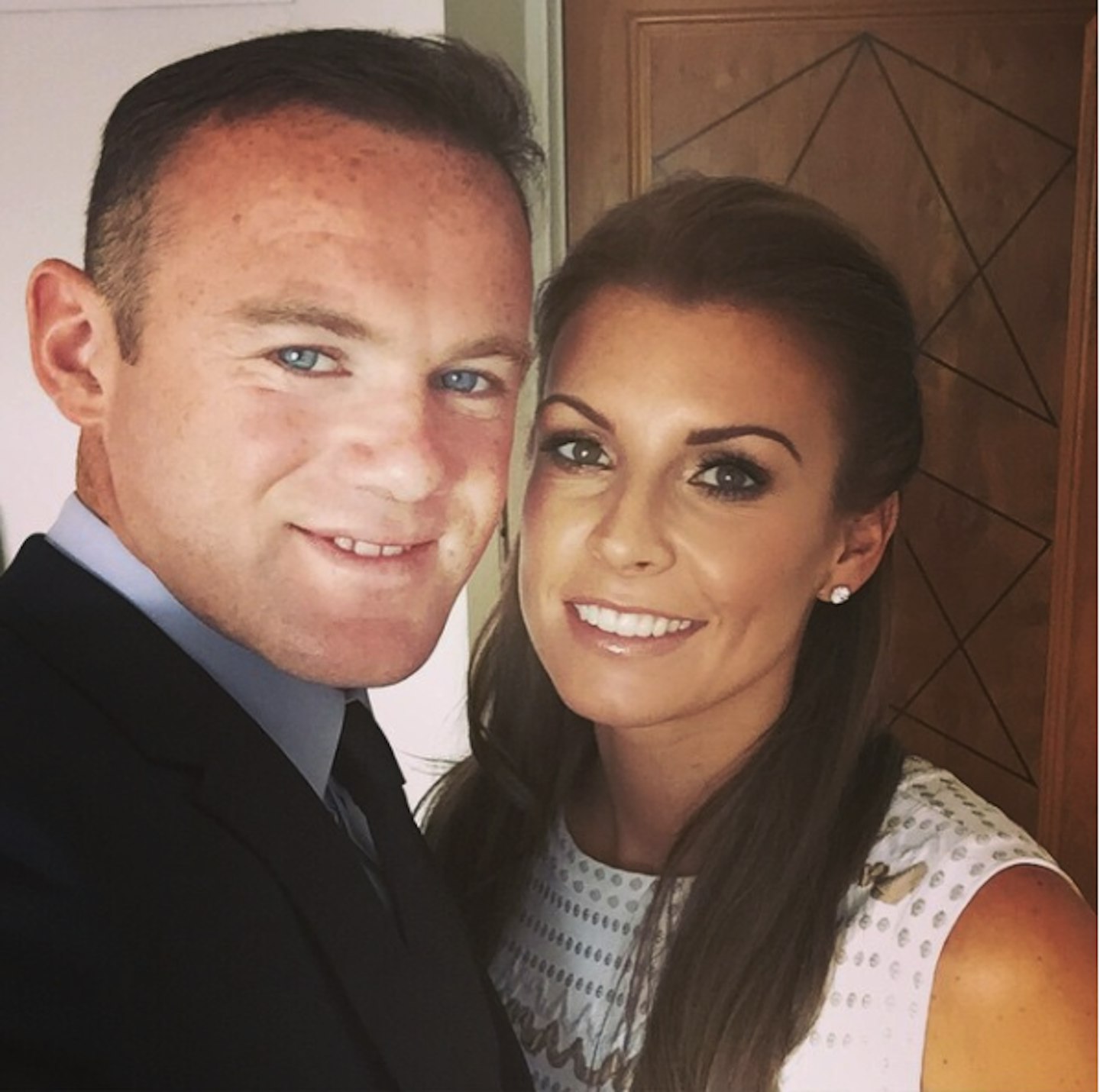 22 of 22
CREDIT: Instagram / coleenrooney
2017
Coleen then surprised everyone by being totally honest in a Facebook post and admitted that although she's been through a "shit time" she decided to forgive her husband because she wants to "try and continue our marriage and live as a family".
As readers will know, Wayne, 35, has a habit of putting his foot in his mouth and finding himself in the doghouse with Coleen. And earlier this month was no different, as he created headlines by voicing his support for Jamie Vardy's football skills, despite the fact that their two wives are still at war, after Coleen accused "Rebekah Vardy's account" of leaking stories of her to the press. They've weathered a lot of other storms (mainly Wayne's making) during their time together but one thing they have always seen eye to eye on is their strong family values and love of a big brood.
"Wayne's admitted that it would be nice to have a little girl too and would make life 100% complete," we're told. "Cass is three now – he's a big boy and is always running around with the other boys. As great as it is for Coleen to have more freedom, it also breaks her heart a little. But until now, life has been too complicated and the timing hasn't been great to have another. Now they're both feeling like they're finally 'here' – it really feels like the right time. Coleen knows that a baby can put extra stress on a relationship and it's not always easy but she's hoping a new baby will enhance their marriage rather than put it under pressure. It's a risk she's willing to take."