Ever since she got together with husband Wayne Rooney almost 20 years ago, Coleen Rooney has always been portrayed as his long-suffering wife who will put up with anything, including him cheating. And last week it was revealed that Coleen has decided to speak about her marriage – warts and all – for a new Amazon Prime documentary about Wayne's life. Speaking in the trailer for Rooney, Coleen addressed Wayne visiting prostitutes when they were both 16 and said, "I knew groups Wayne was hanging around with – together with alcohol – not good. I forgive him but it wasn't acceptable." Wayne also spoke about the incident, saying, "People still look at me in a different way. For me, it's important that people remember me for who I am, rather than what I've done."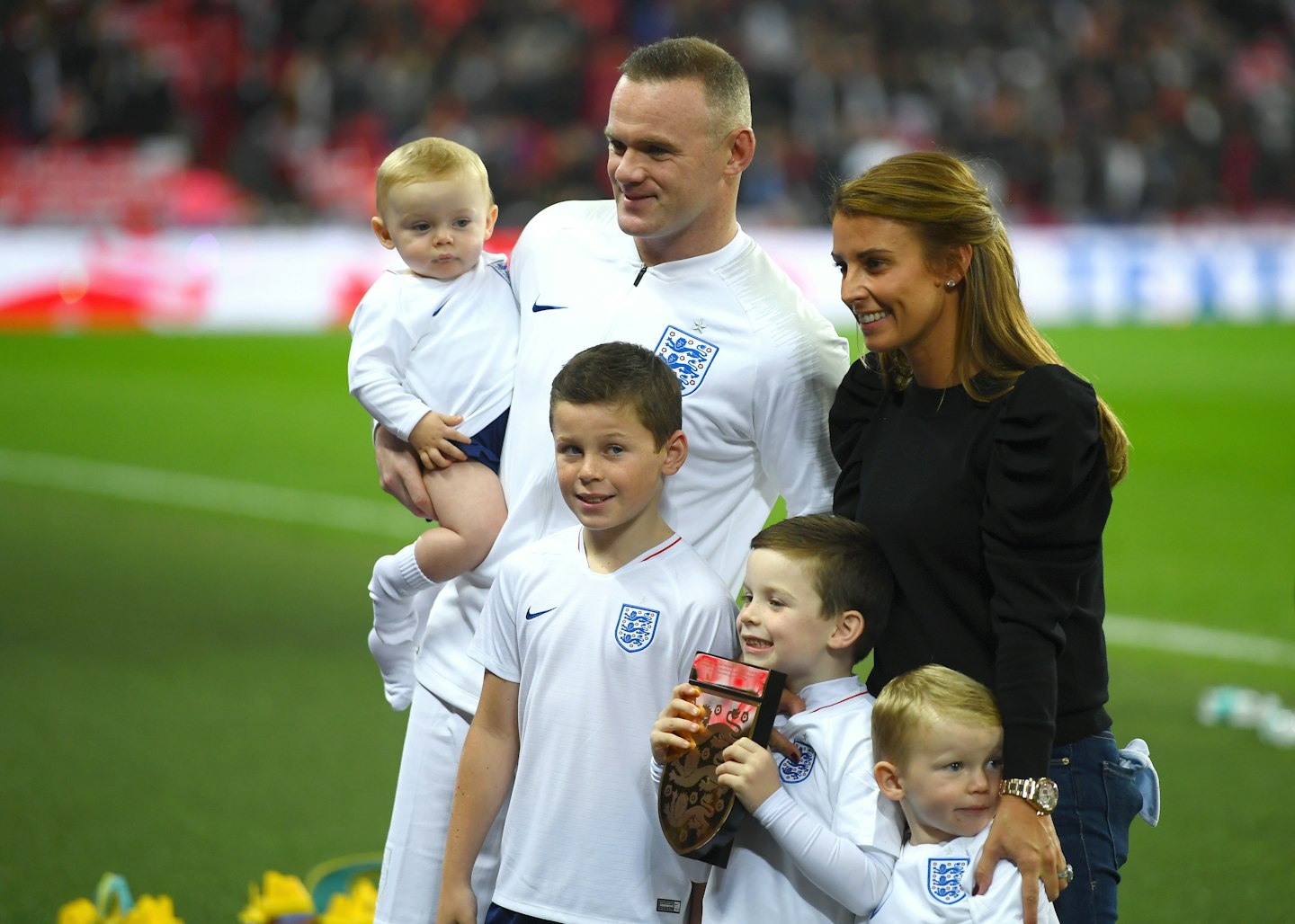 The documentary is set to be aired early next year and we're told they will address all of Wayne's indiscretions, including sleeping with two sex workers while Coleen was pregnant with their eldest son Kai, losing £500,000 during a night at the casino and getting arrested for drink driving while taking home party girl Laura Simpson after a night out when Coleen was expecting youngest son Cass. Although it has been tough to talk about, they both wanted to get their story across.
"The documentary is warts and all and the makers wanted the man behind all the headlines – it's the only way these things work," our source explained. "Wayne has spent his life having all the stories hushed up about him, and that's frustrating, he's always felt like some naughty child – but the truth, as he sees it, is put that pressure and money and temptation on any young lad and it would be the same story.
"He always felt that if he were to be allowed to have a word, tell his side of the story, then there's a lot of people that would be slapping him on the back and giving him support. Instead of him being what he feels is an outcast. But ultimately the decision was Coleen's, and she is not one to let stories be told for her. The way she saw it, she had two options – let all the dirt be dragged up in court by the other side and take control and speak about it herself."
Coleen – who is mum to Kai, 11, Klay, eight, Kit, five, and three-year-old Cass – is keen to show that she's no walkover and wants people to understand why she continues to forgive Wayne.
"Coleen is proud and feisty and there's no way she wants anybody feeling sorry for her, or gossiping about her, or thinking there's anything to gossip about," our source continues. "People saying she only stays with Wayne for the money is a huge trigger for her. That gets her back up, because she has devoted her life to Wayne and their boys, and her family, and never wants anyone to destroy the family she has built. That's the one thing that devastates her, that she feels her boys may one day question it all, so she wanted control over it. The truth is that it's something that has damaged their relationship, it's brought them to the end a few times, but they've always come back from it because Coleen makes a decision to stay in the marriage."
Wayne and Coleen Rooney's relationship ups and downs:
Wayne and Coleen Rooney's relationship timeline - SLIDER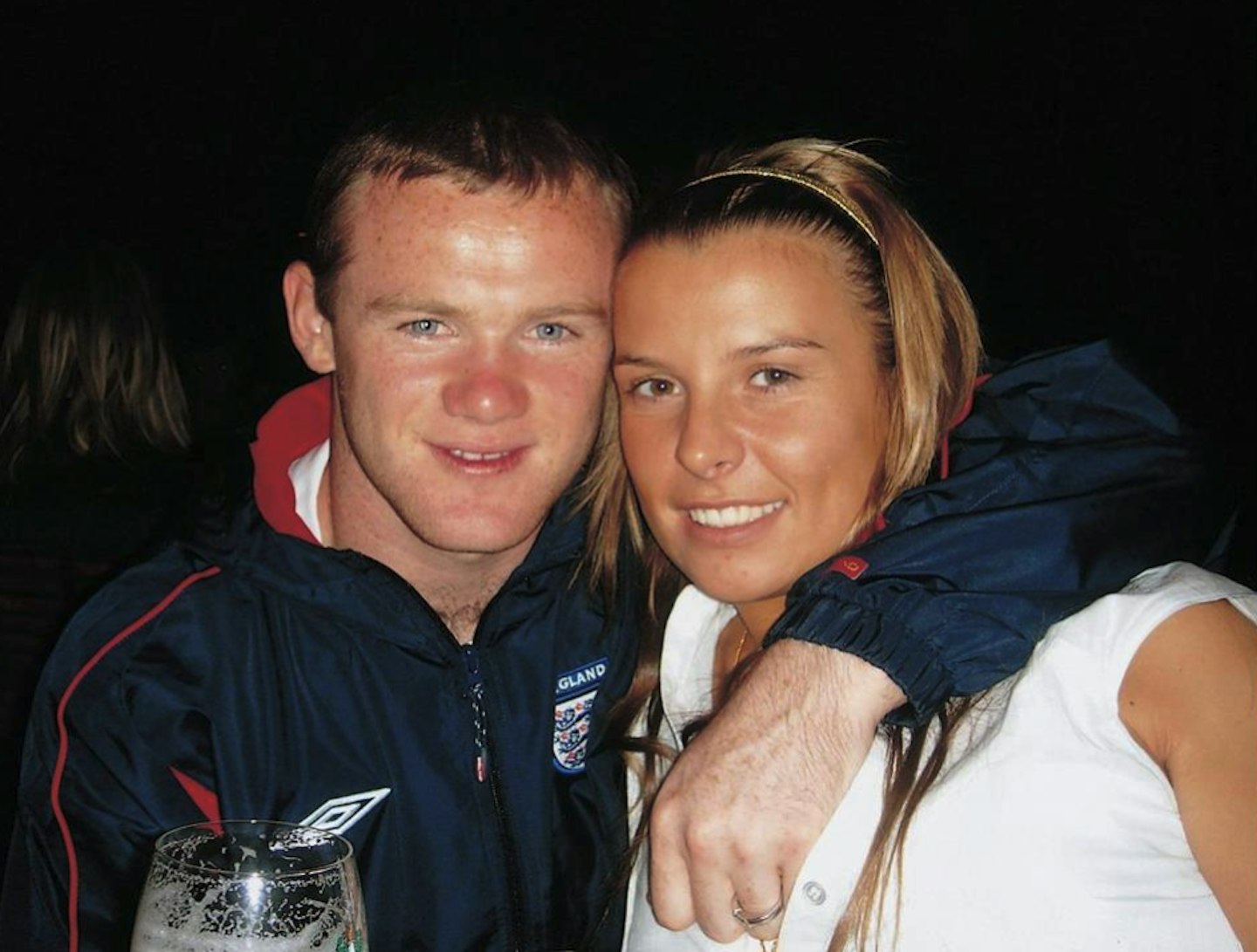 1 of 25
CREDIT: Facebook / coleenrooney
Wayne Rooney Coleen Rooney
Even though they first met at school when they were 12, Wayne and Coleen first started dating after they finished school at the age of 16.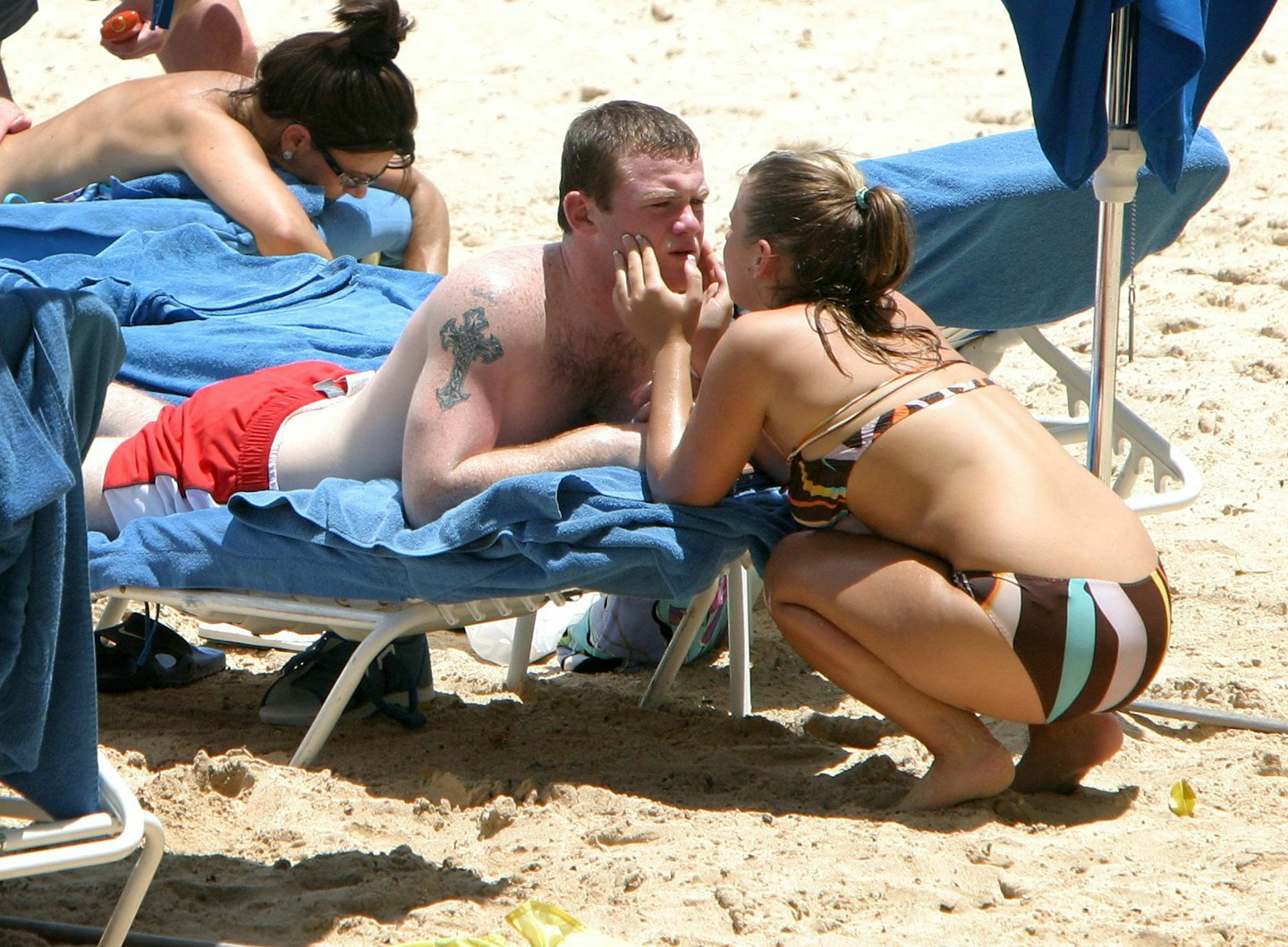 2 of 25
CREDIT: Rex
2002
At just 17 Wayne joined Everton football club and even though they'd only been dating a year Coleen admitted that they had already discussed getting married.At the time she admitted: "We want to spend the rest of our lives together and there's no stronger commitment than getting married."
3 of 25
2003
The happy couple got engaged in 2003 at a petrol station after Wayne got down on one knee. He asked his childhood sweetheart to spend the rest of their lives together with a £46,500 engagement ring.
4 of 25
CREDIT: Facebook / coleenrooney
2004
Coleen discovered that Wayne slept with a 48-year-old nan in a brothel back in 2002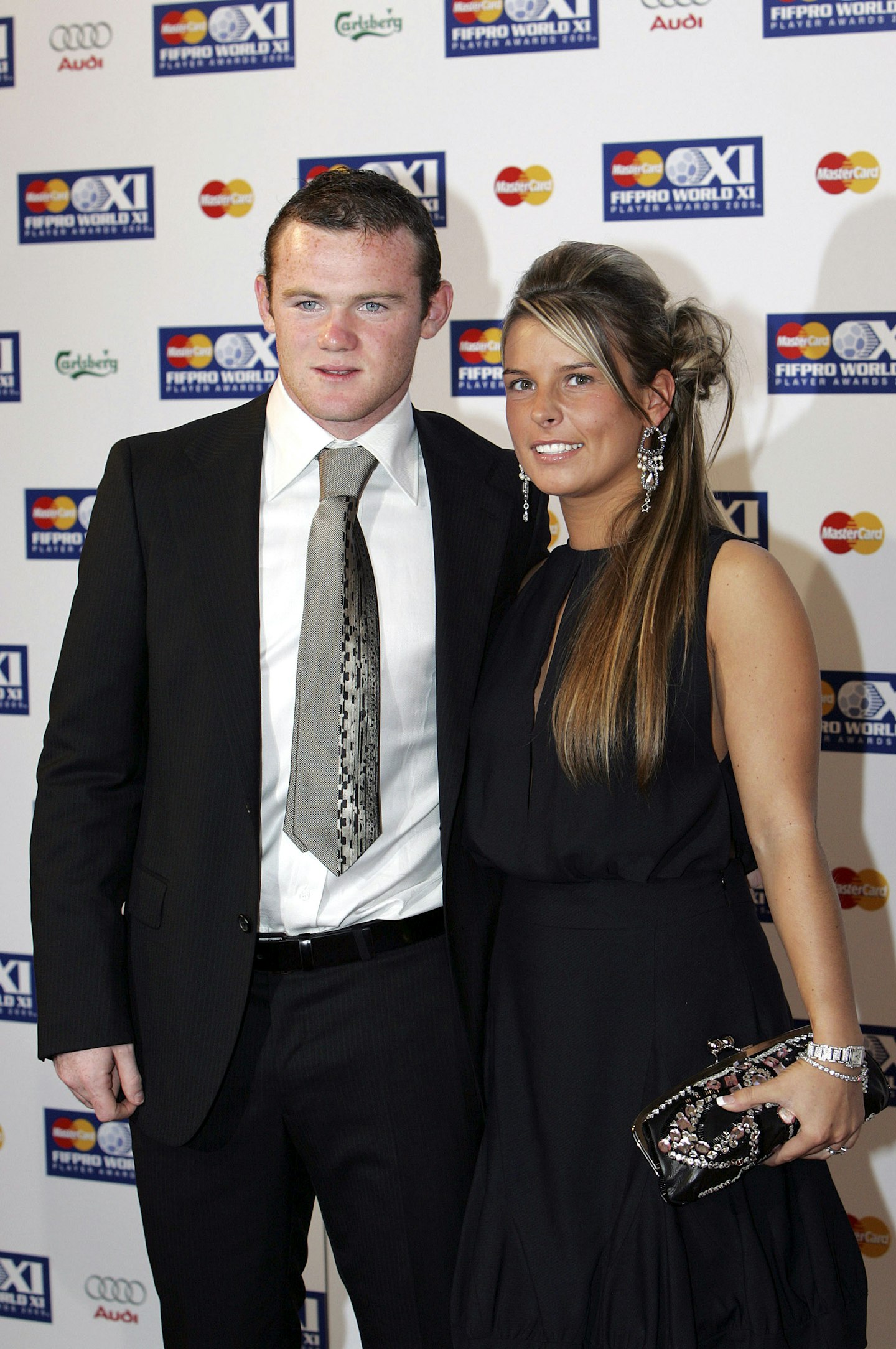 5 of 25
CREDIT: Getty Images
2005
The WAG then defended her fiancé and admitted when he cheated they hadn't slept together yet. She added, "we weren't having that kind of relationship at that stage."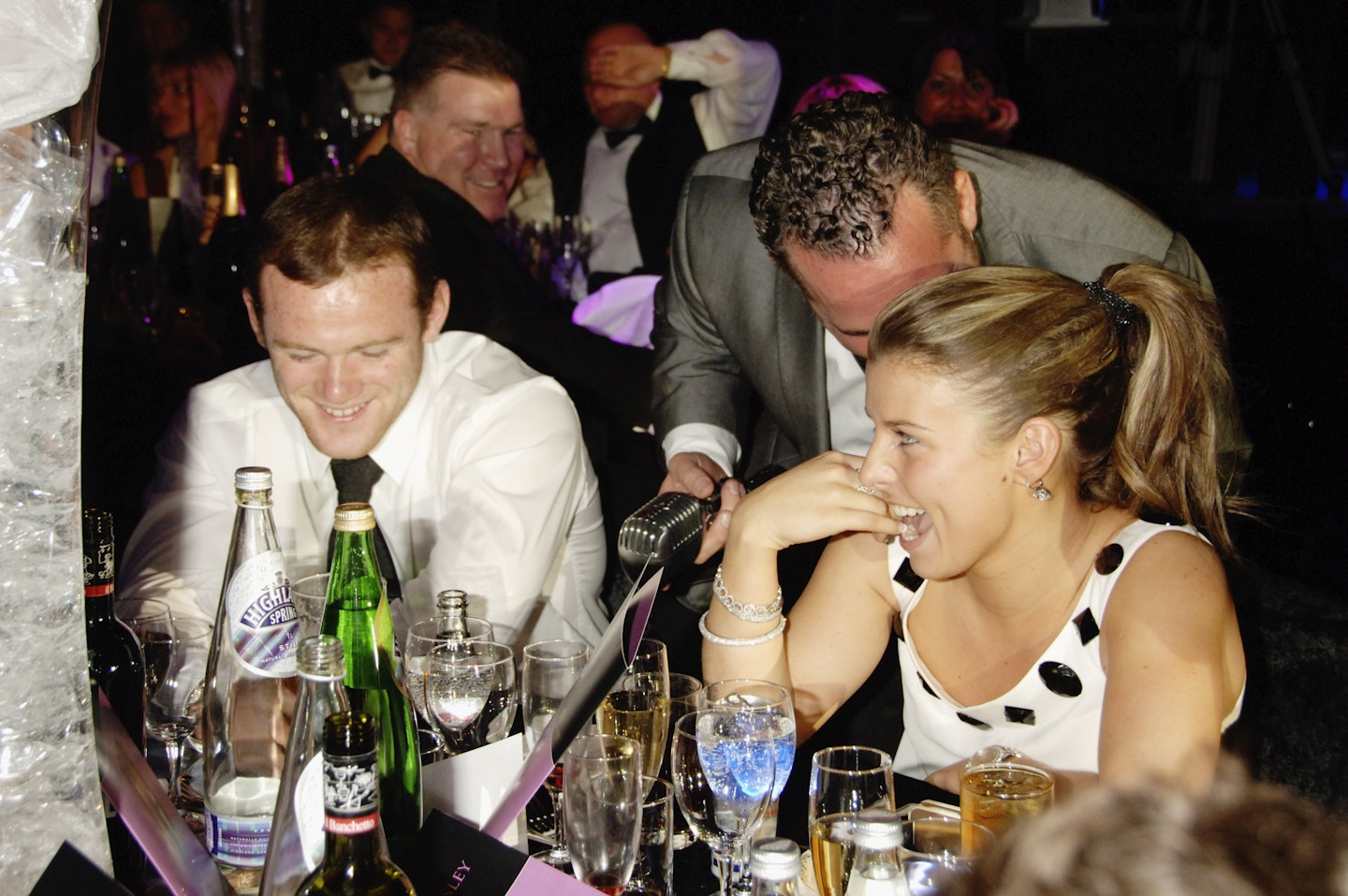 6 of 25
CREDIT: Getty Images
2007
Wayne and Coleen looked totally loved up at a public event a year before they got married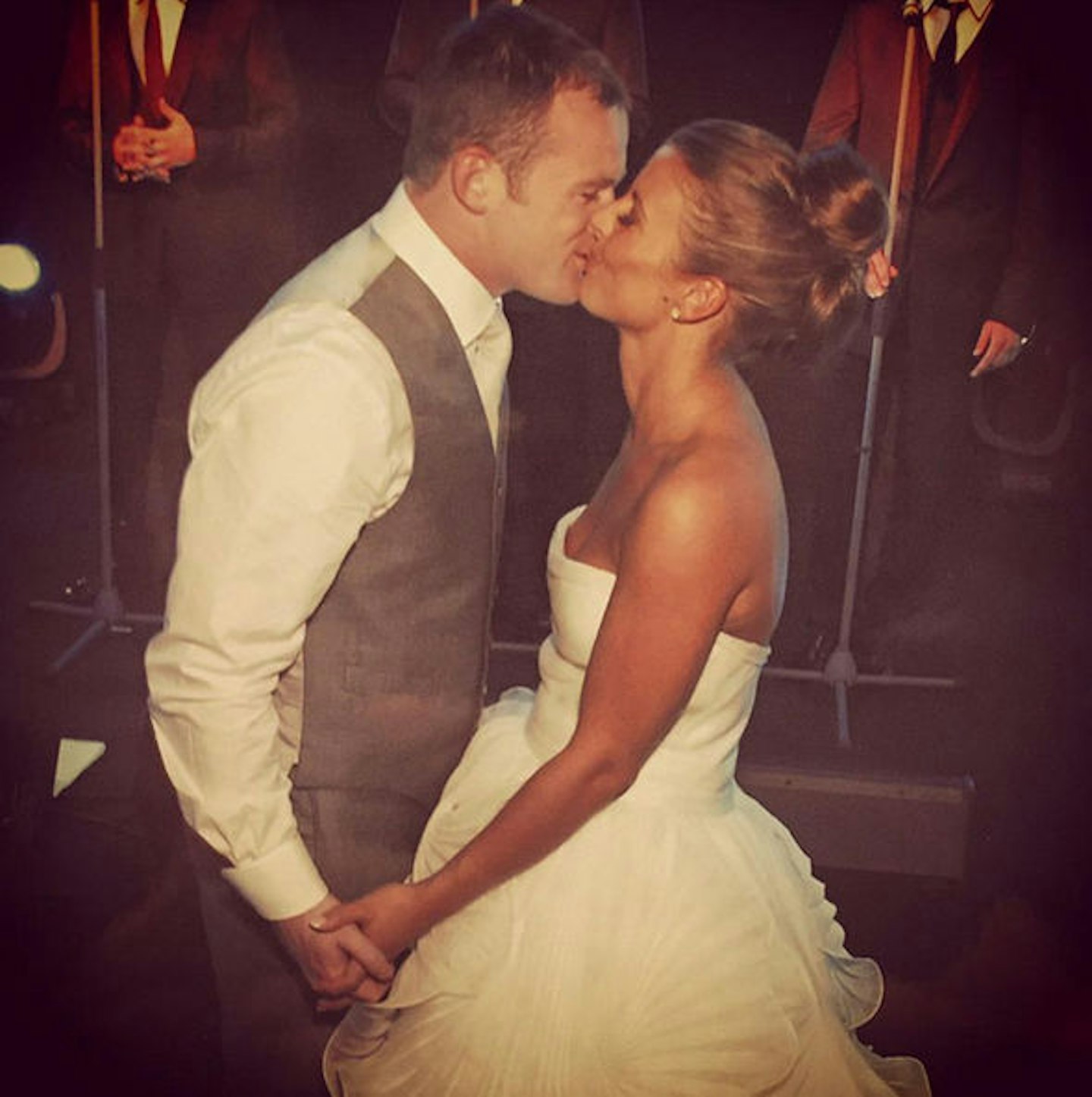 7 of 25
CREDIT: Twitter / ColeenRoo
2008
At the age of 22, Wayne and Coleen tied the knot in a church in Italy!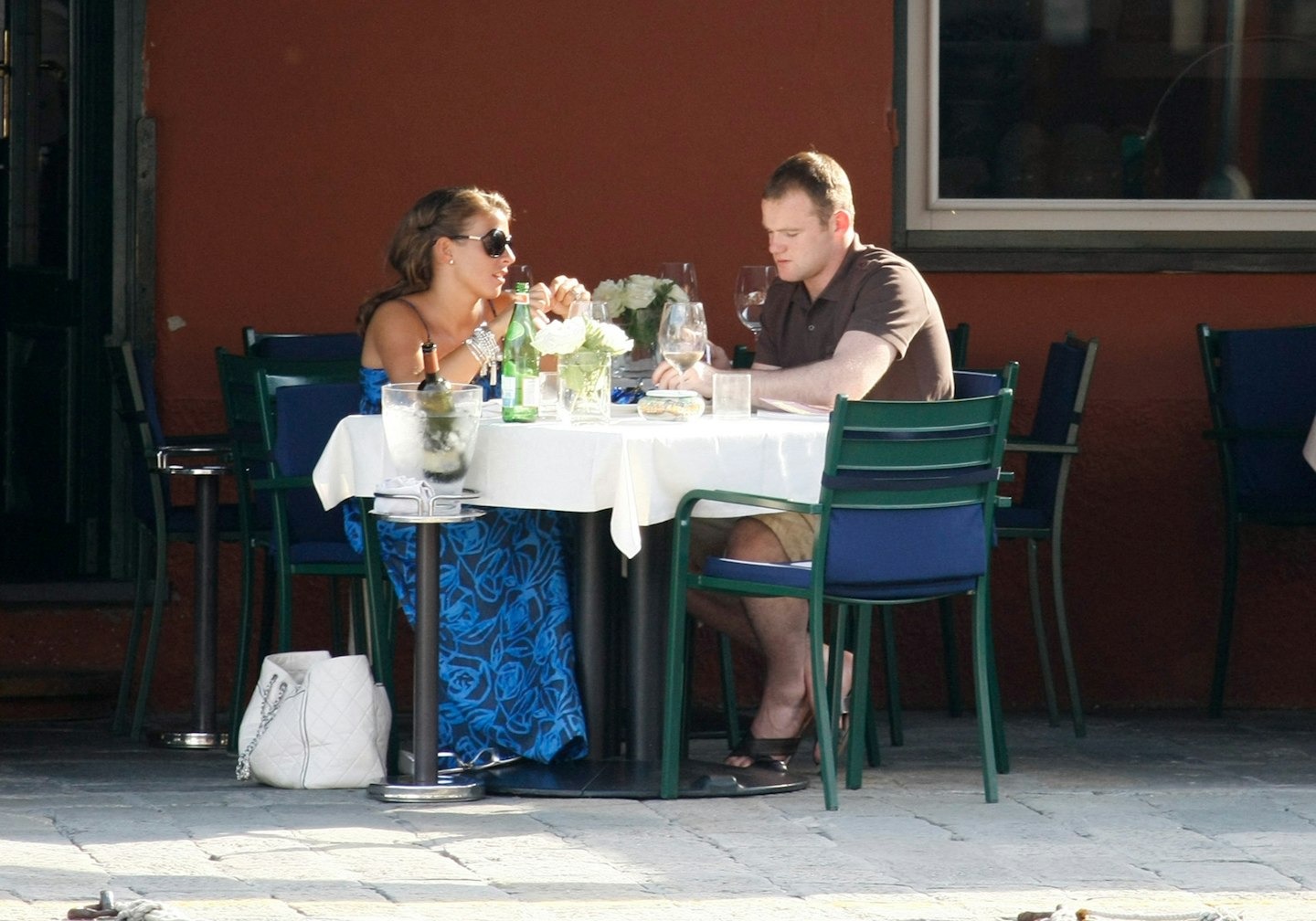 8 of 25
CREDIT: Getty Images
2008
9 of 25
CREDIT: Getty Images
2009
2009 – A year after their wedding, the happy couple welcomed their first child Kai into the world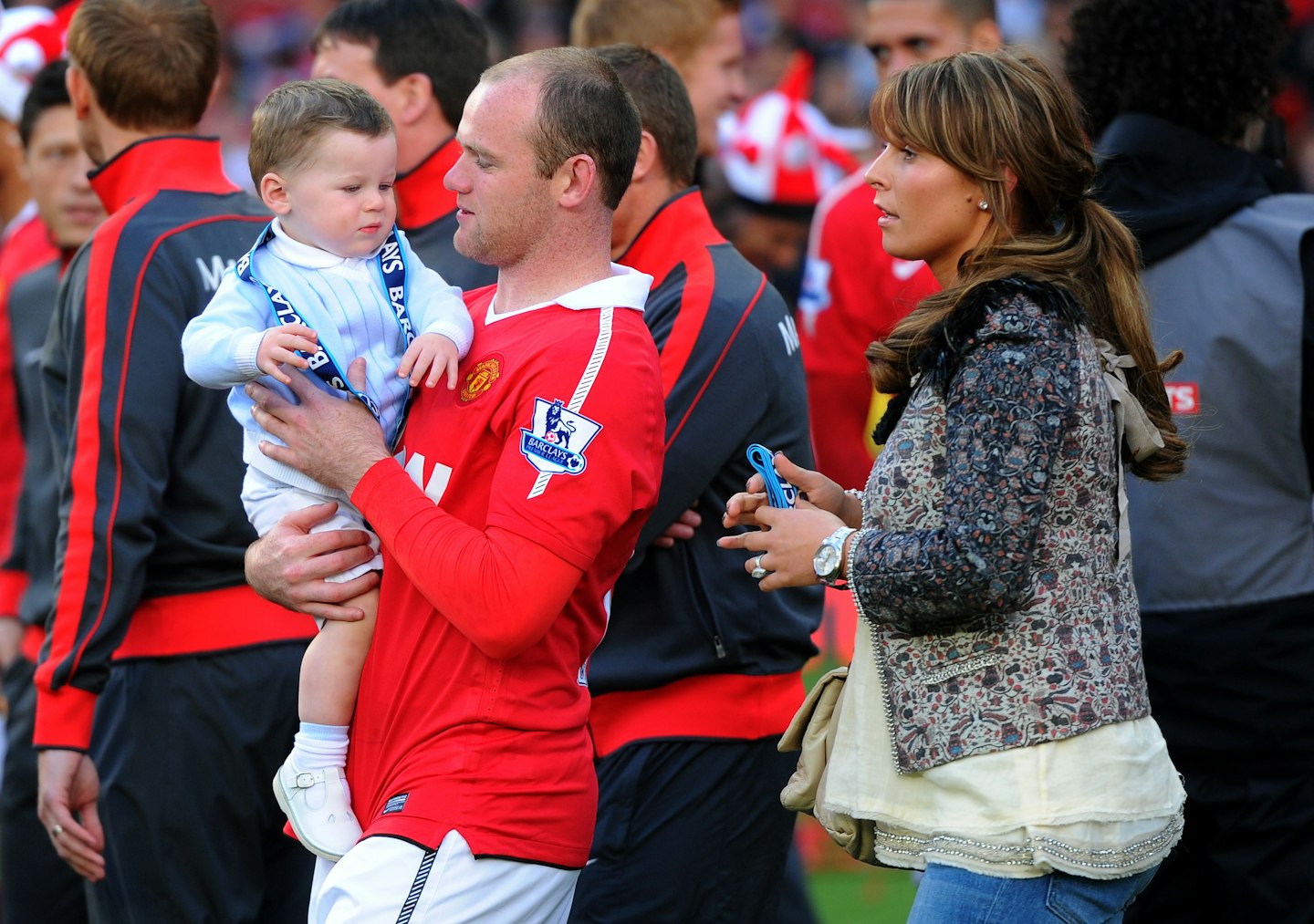 10 of 25
CREDIT: Getty Images
2010
Just a year after they had their first child it was alleged that while Coleen was pregnant, Wayne cheated with prostitutes Jennifer Thompson and Helen Wood.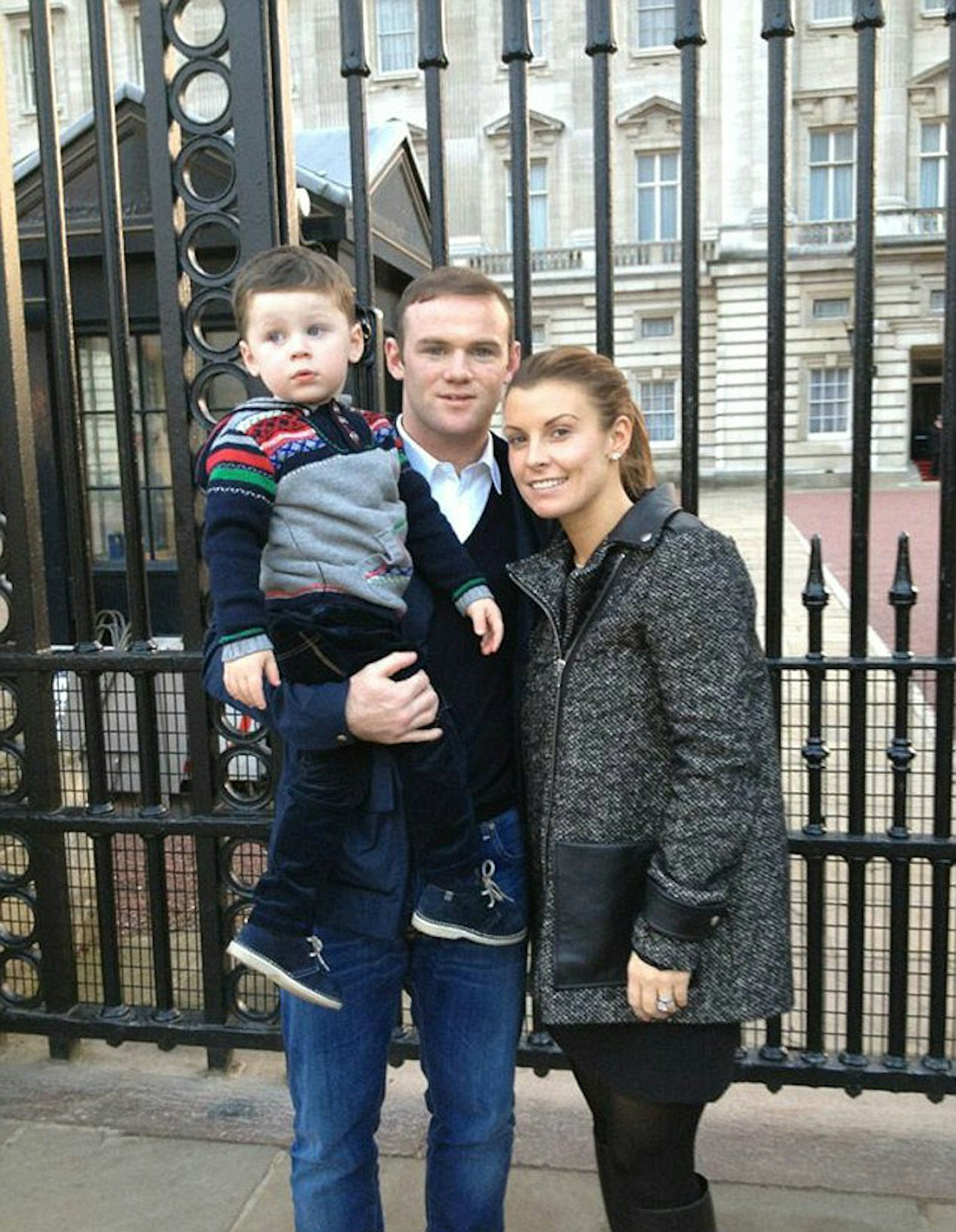 11 of 25
CREDIT: Twitter / ColeenRoo
2010
Even though Coleen and Kai moved out of their family home following the allegations, the married couple put their troubles aside and reunited.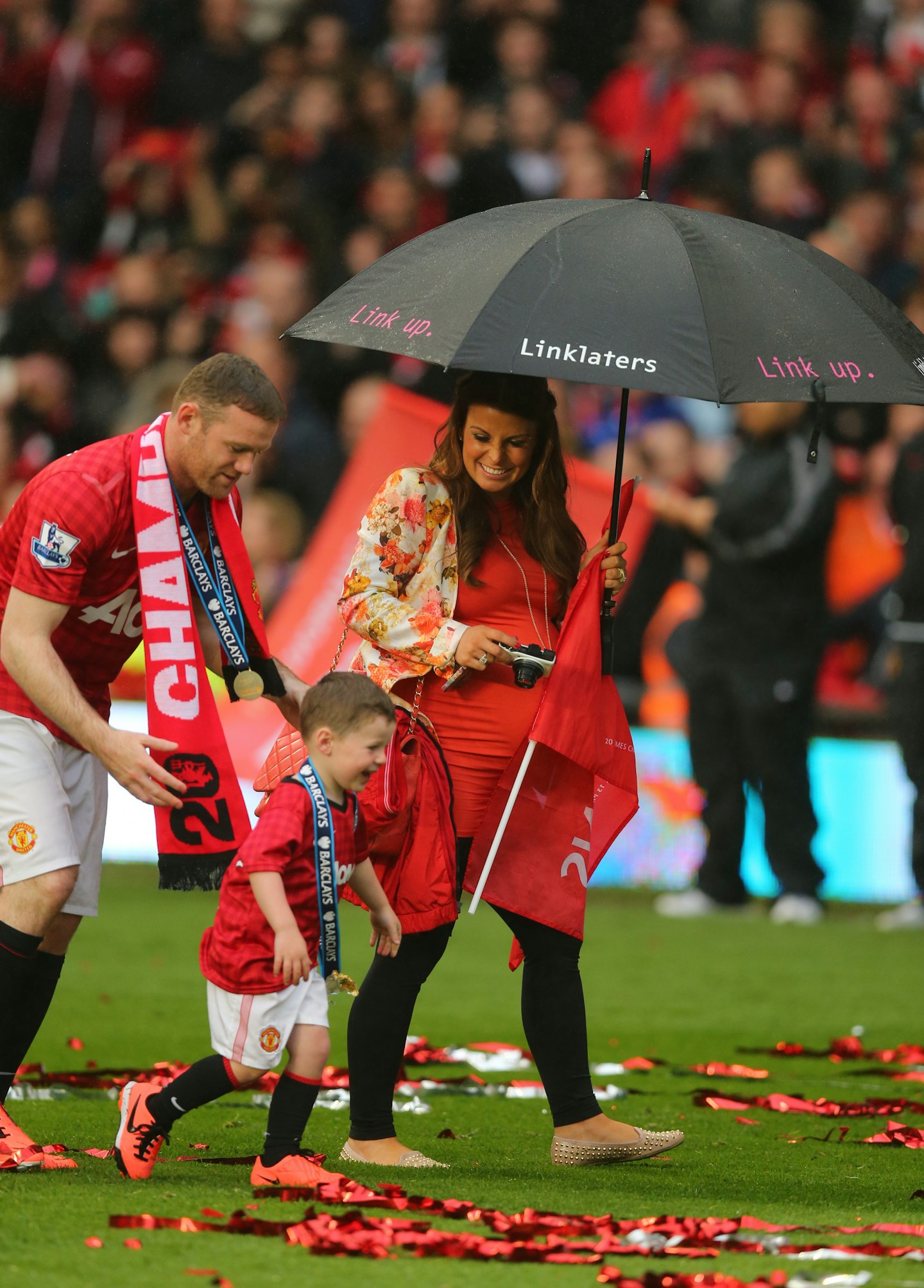 12 of 25
CREDIT: Getty Images
2013
The happy couple look so adorable with their son Kai while they await the arrival of their second child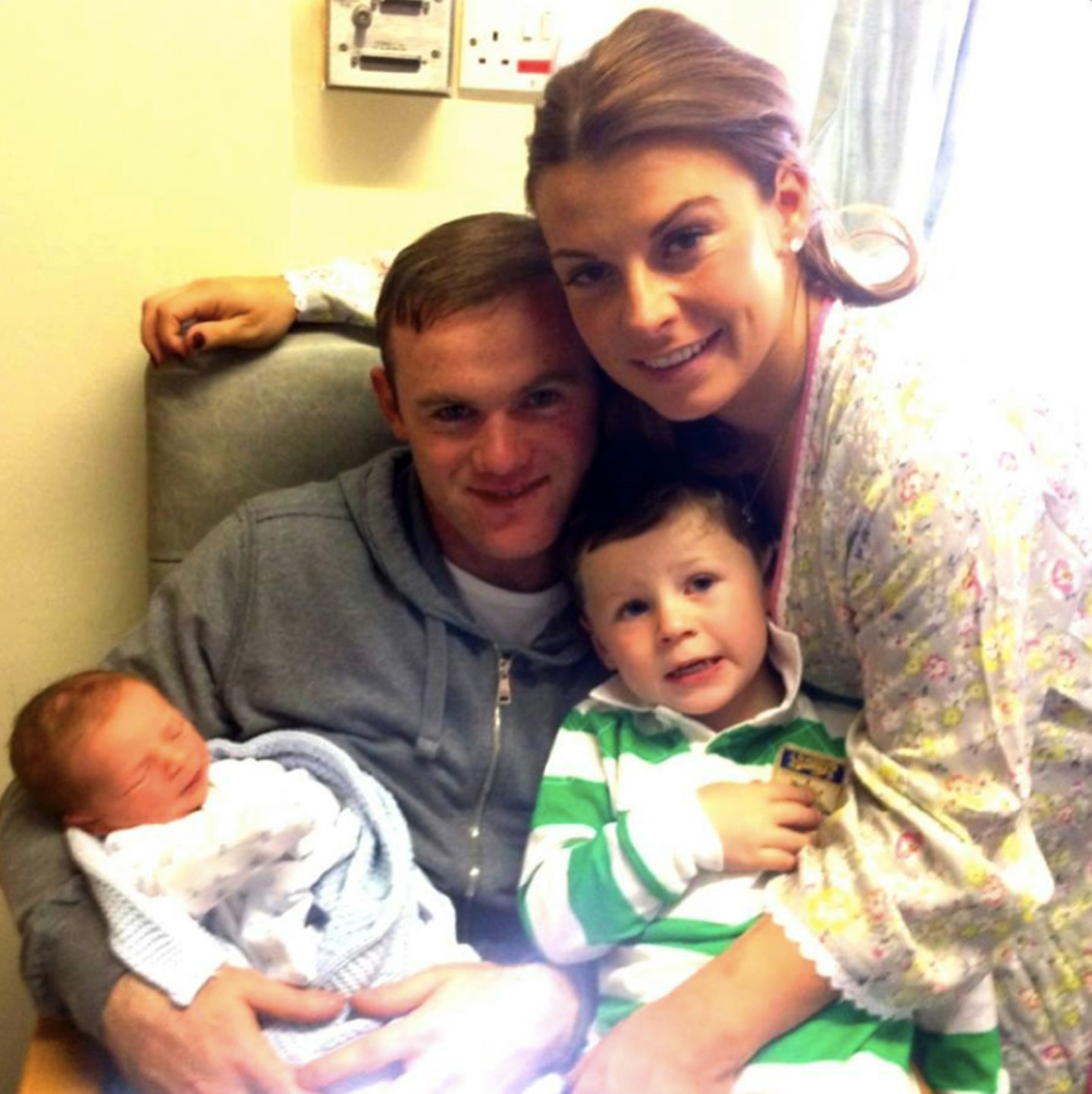 13 of 25
CREDIT: Facebook / coleenrooney
2013
The Rooneys welcomed their second baby into the world – Klay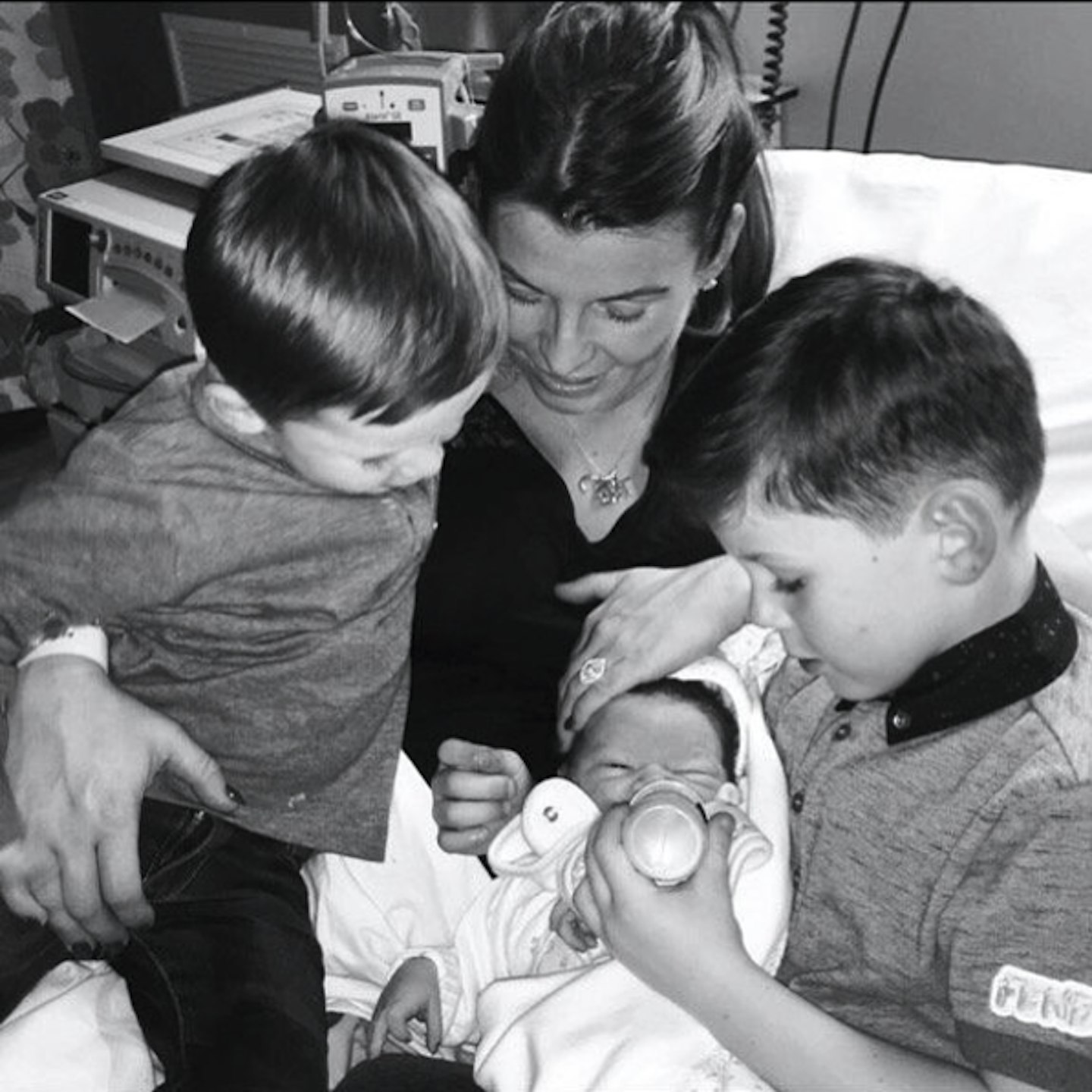 14 of 25
CREDIT: Instagram / coleenrooney
2016
In 2016, the Rooney family welcome baby Kit into the world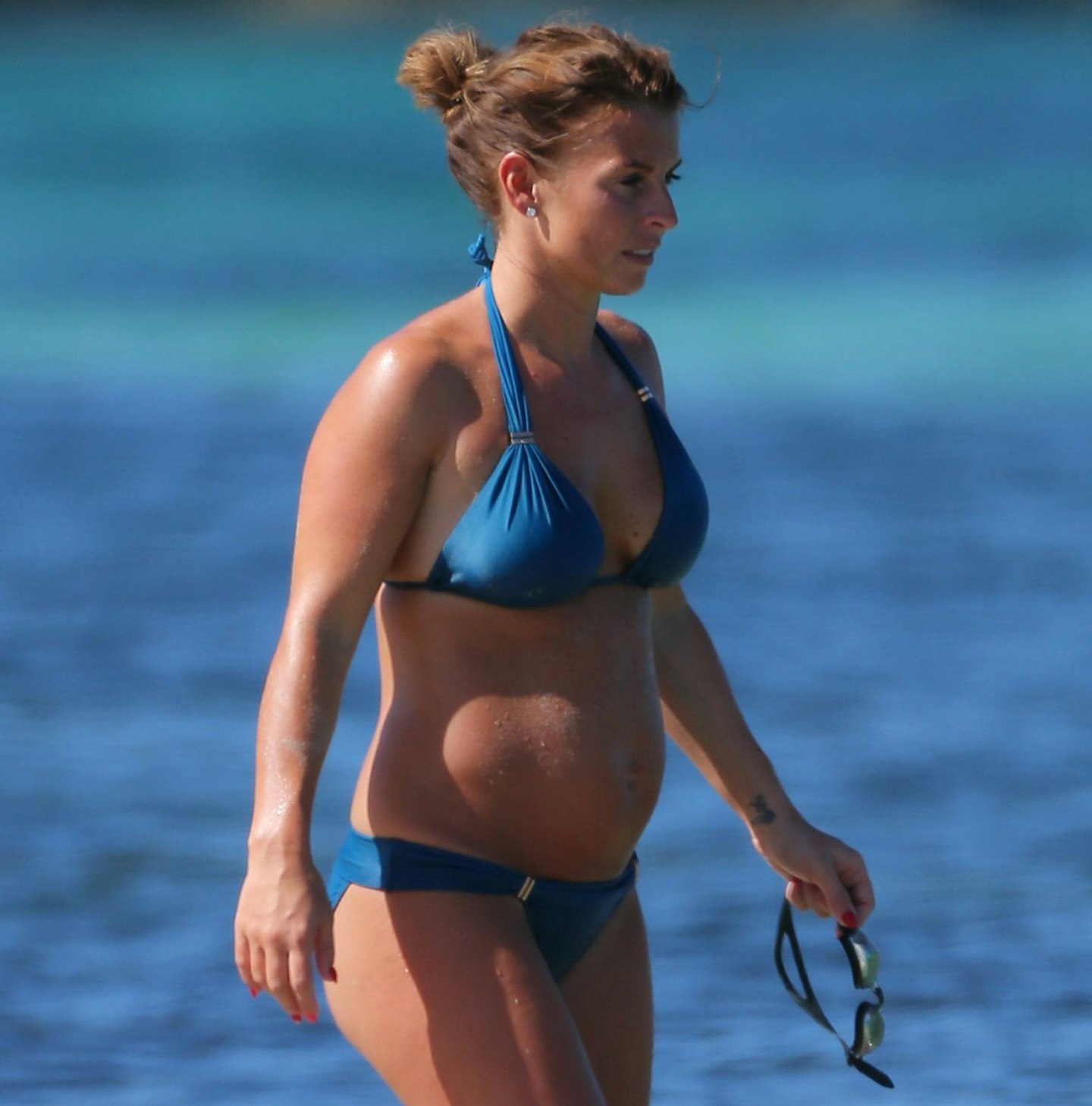 15 of 25
CREDIT: Flynet
2017
During the summer holidays Coleen denied being pregnant after this photo emerged (even though she was)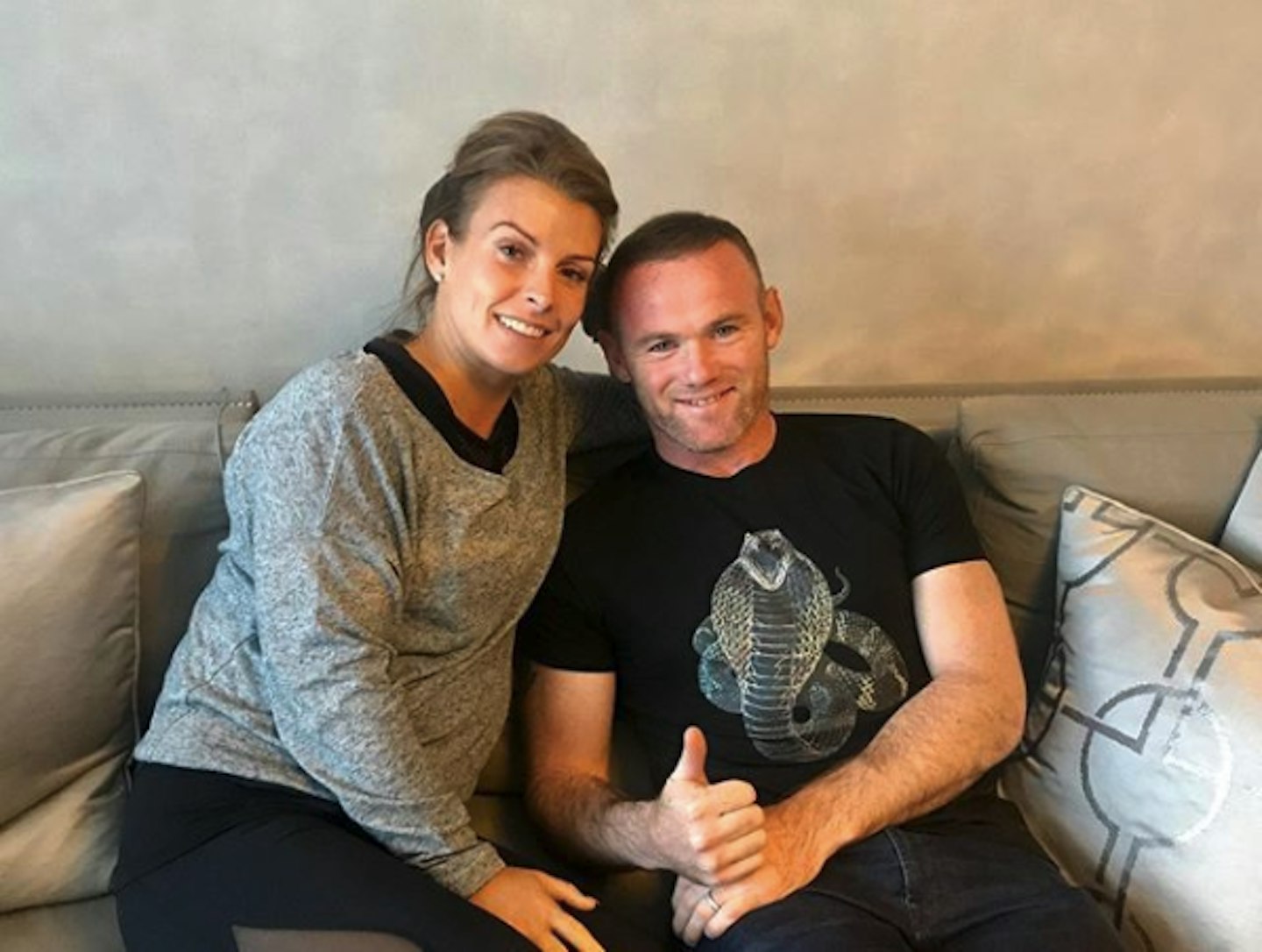 16 of 25
CREDIT: Instagram / waynerooney
2017
After denying her pregnancy for weeks the happy couple soon confirmed the exciting news - that they're having their fourth child!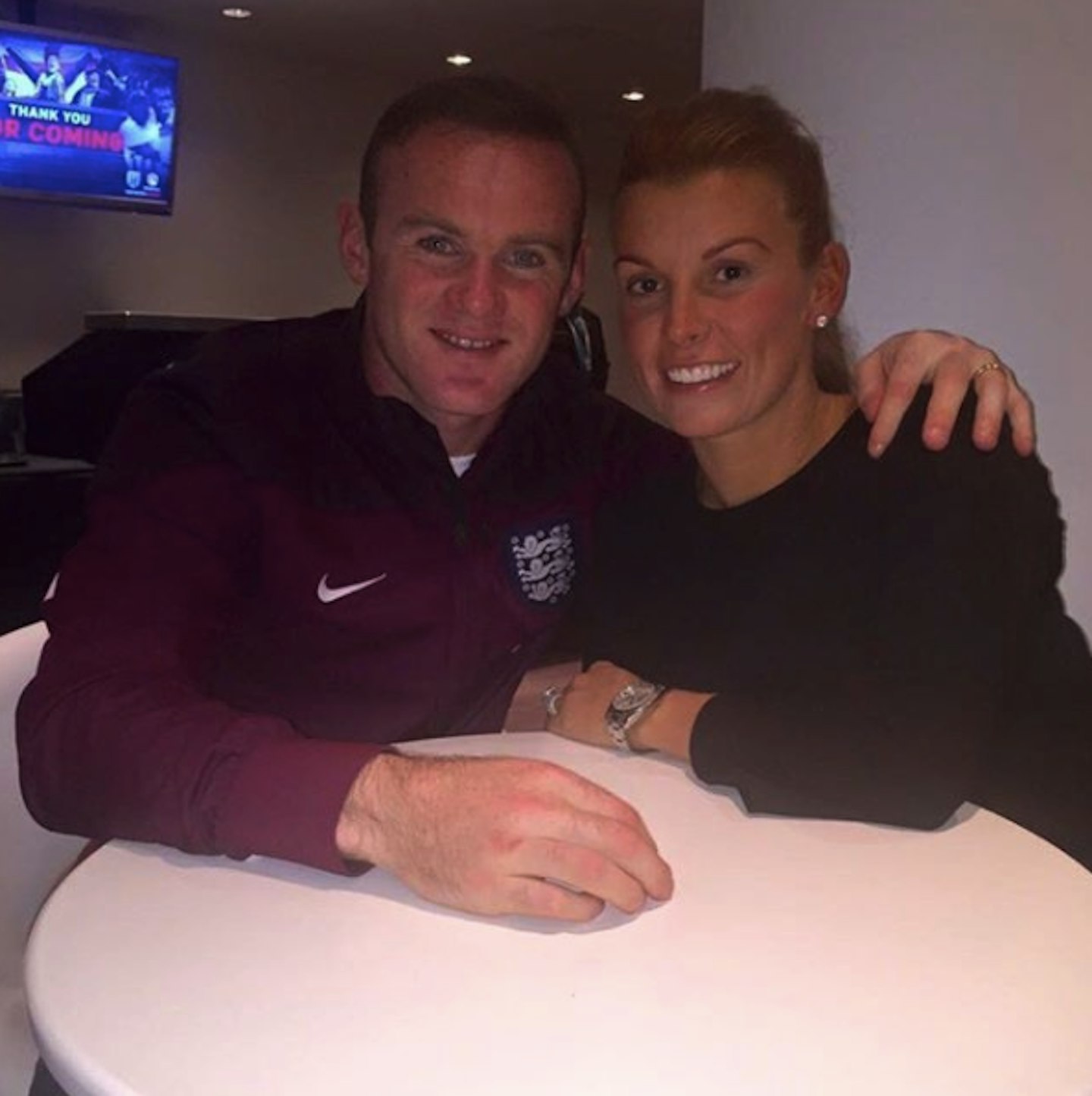 17 of 25
CREDIT: Instagram / coleenrooney
2017
It was shortly after the Rooneys announced they're having their fourth child that Wayne was pictured and arrested for drunk driving.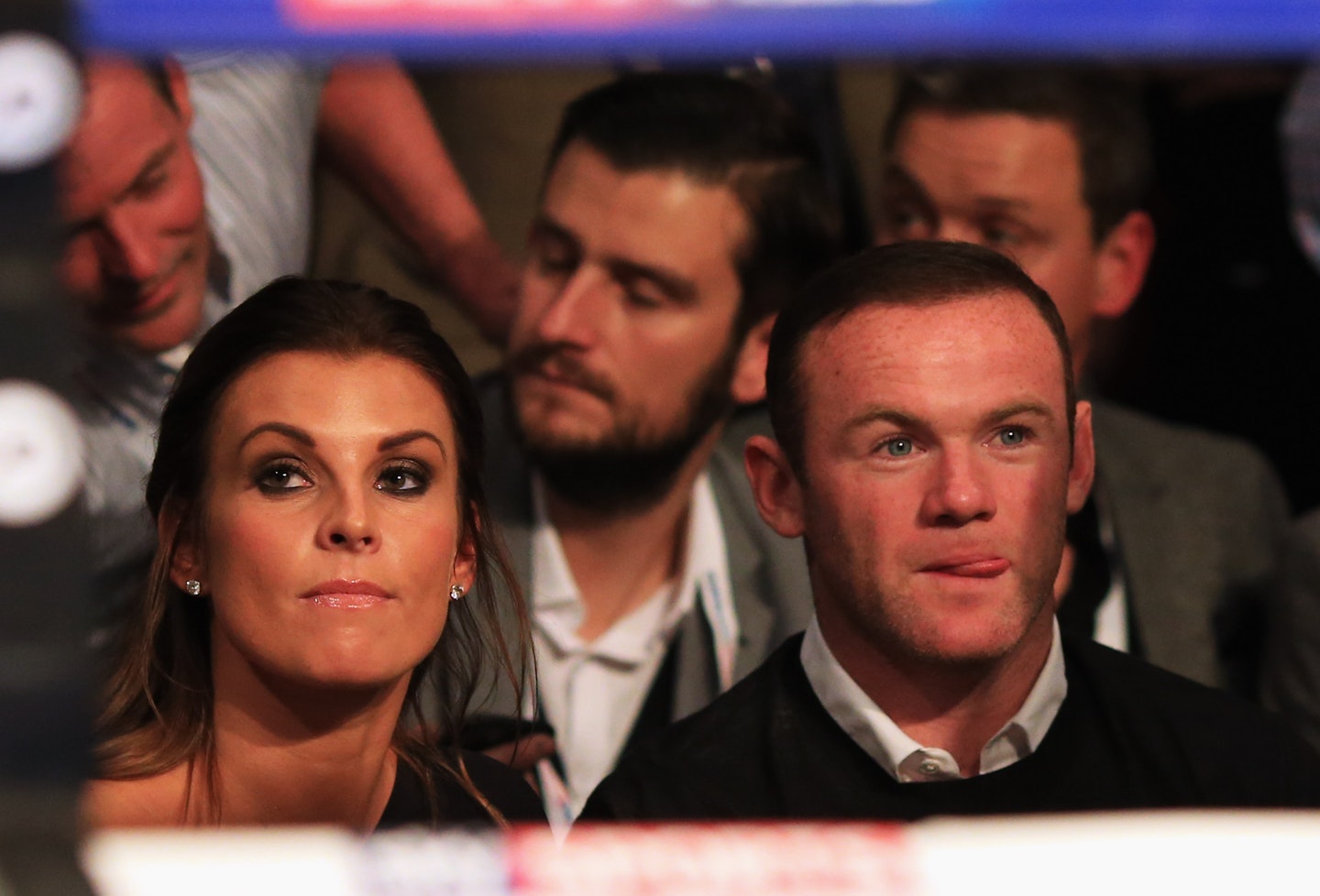 18 of 25
CREDIT: Getty Images
2017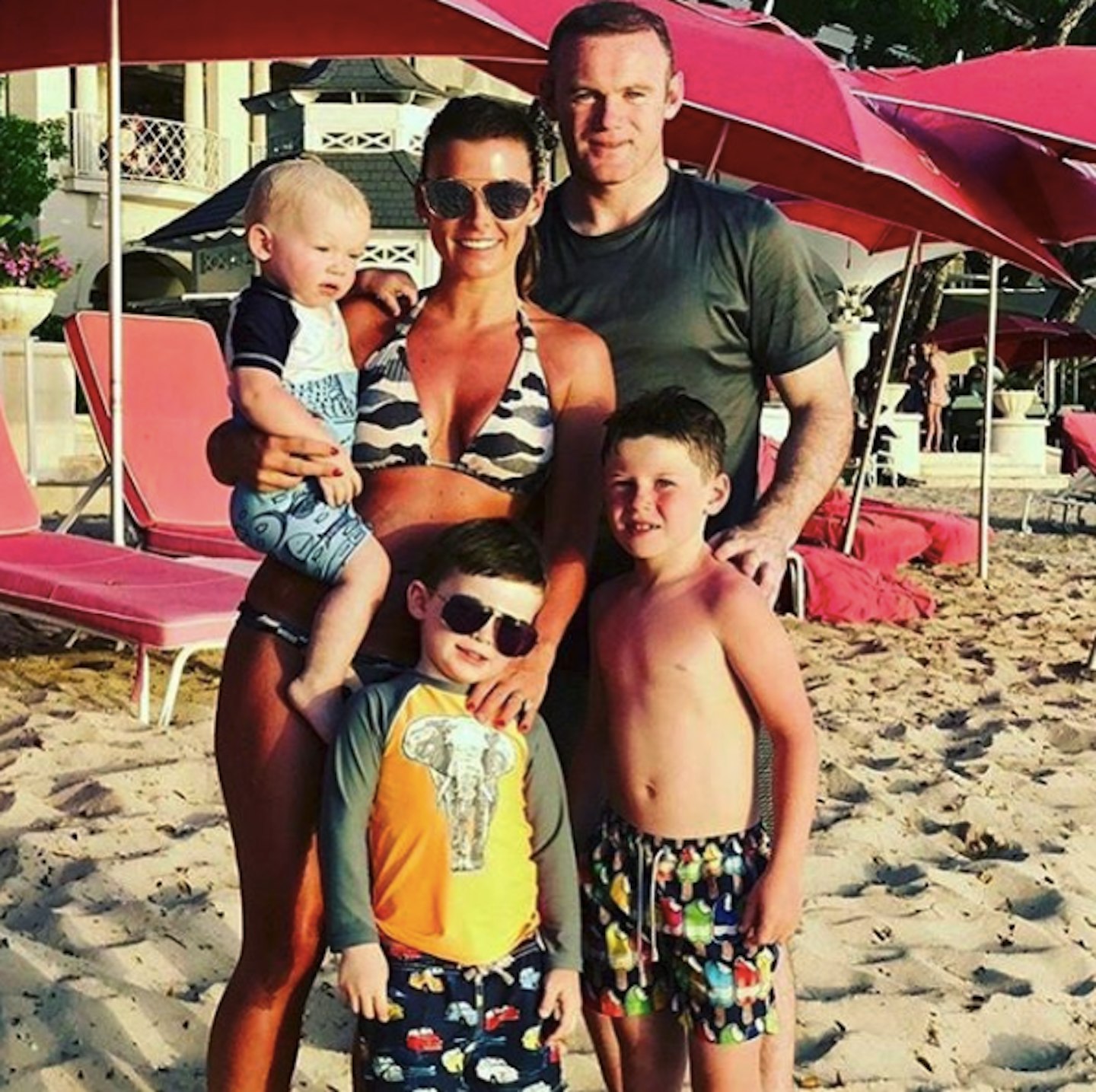 19 of 25
CREDIT: Instagram / coleenrooney
2017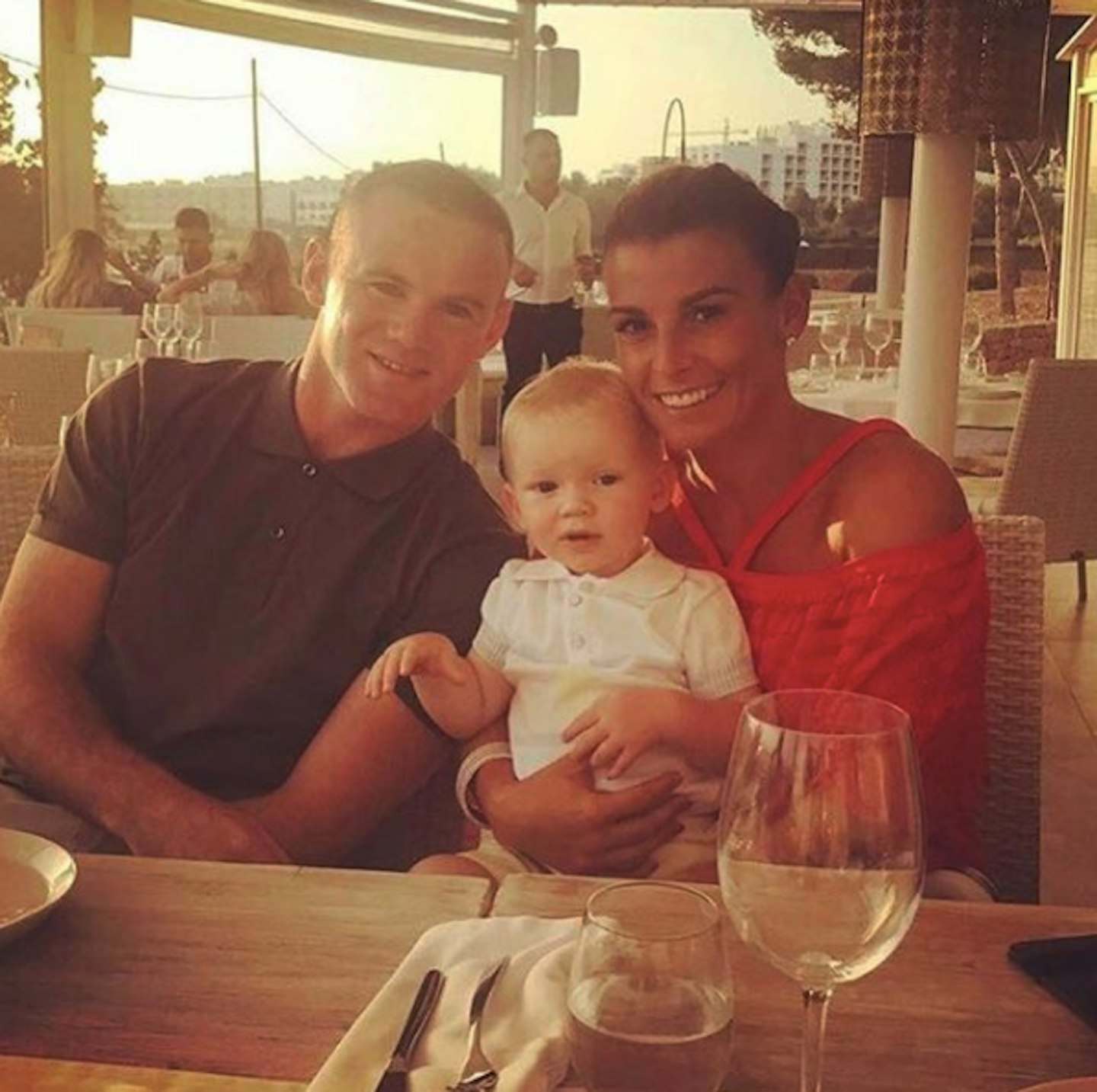 20 of 25
CREDIT: Instagram / coleenrooney
2017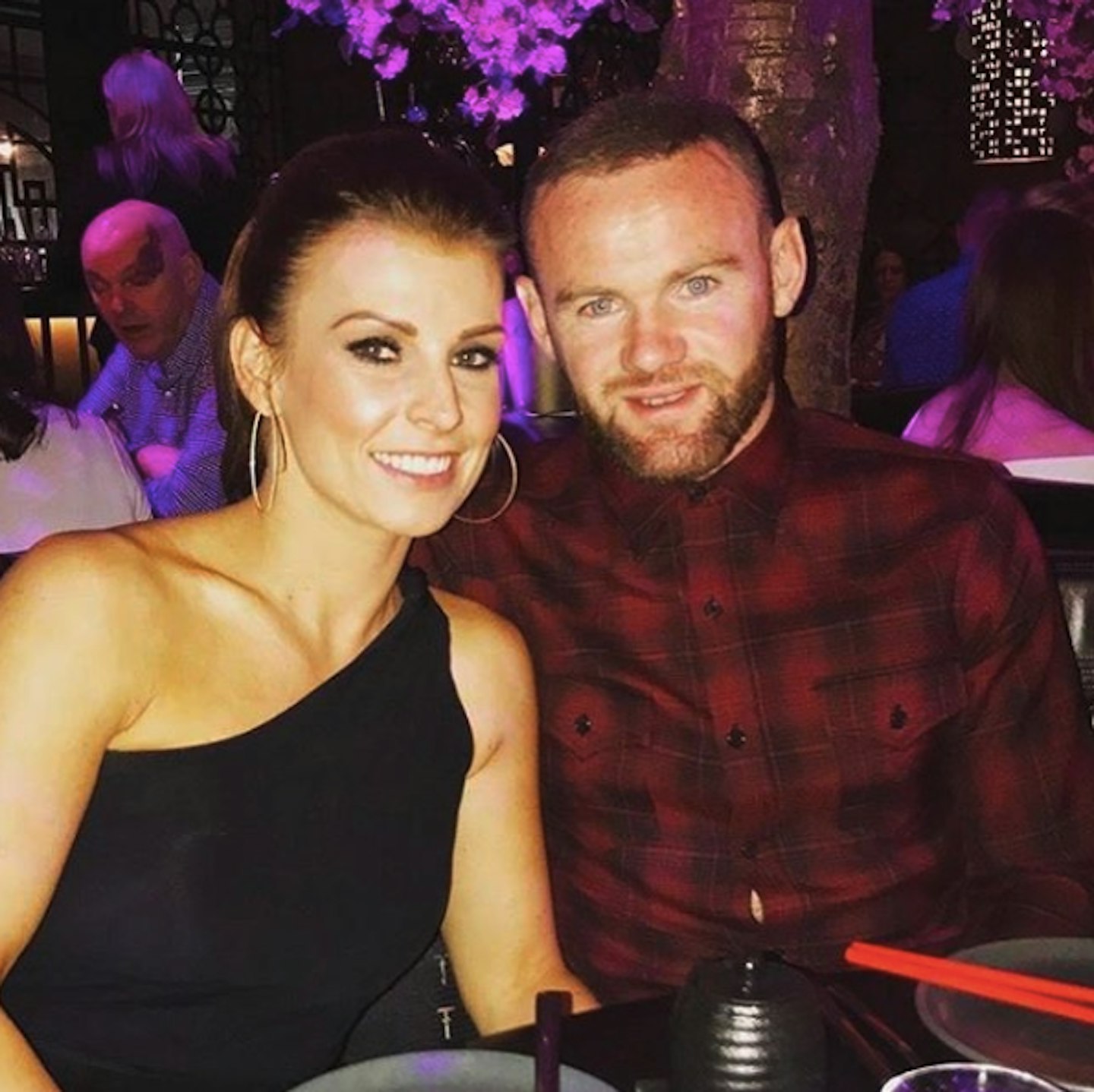 21 of 25
CREDIT: Instagram / coleenrooney
2017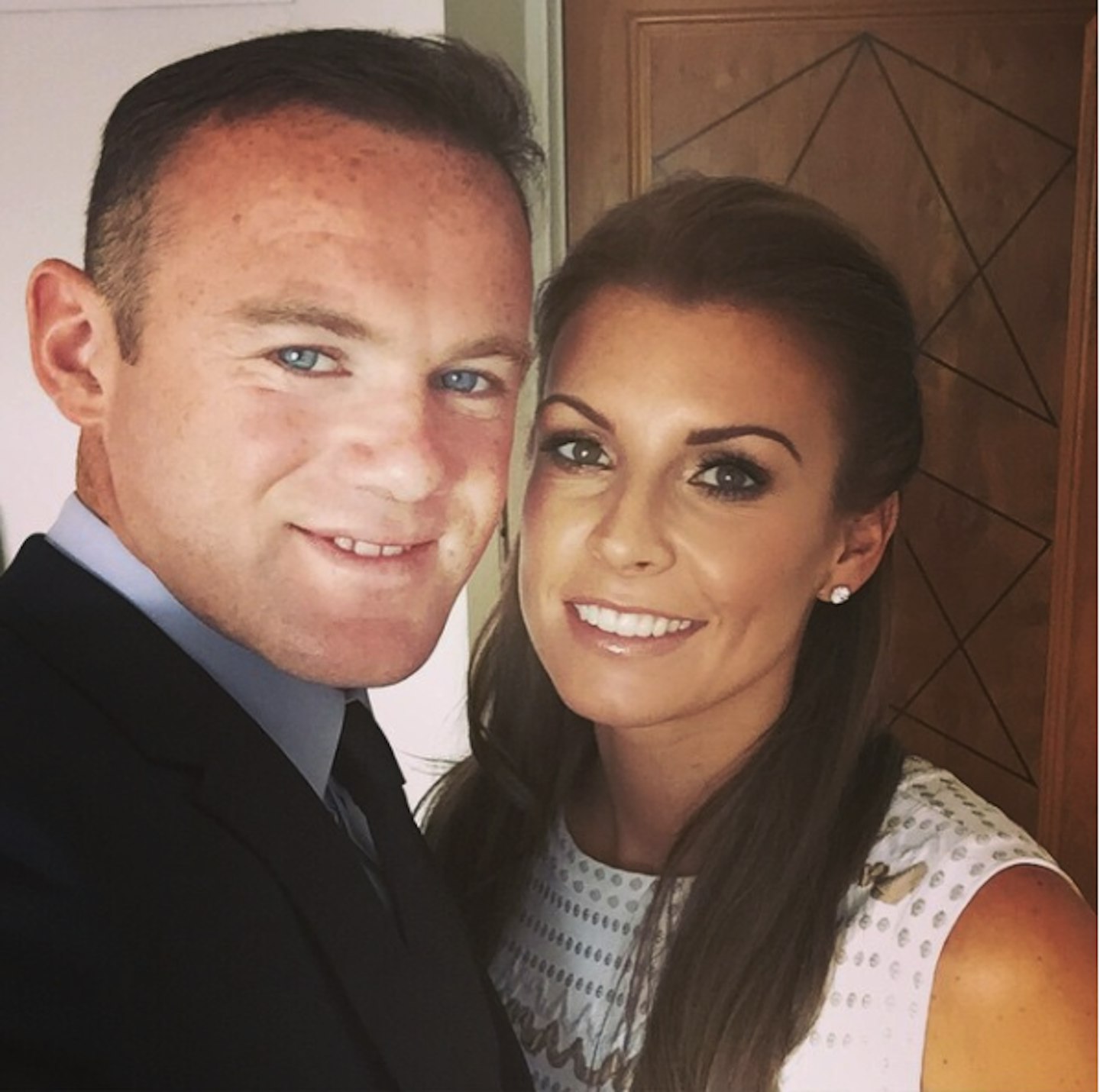 22 of 25
CREDIT: Instagram / coleenrooney
2017
Coleen then surprised everyone by being totally honest in a Facebook post and admitted that although she's been through a "shit time" she decided to forgive her husband because she wants to "try and continue our marriage and live as a family".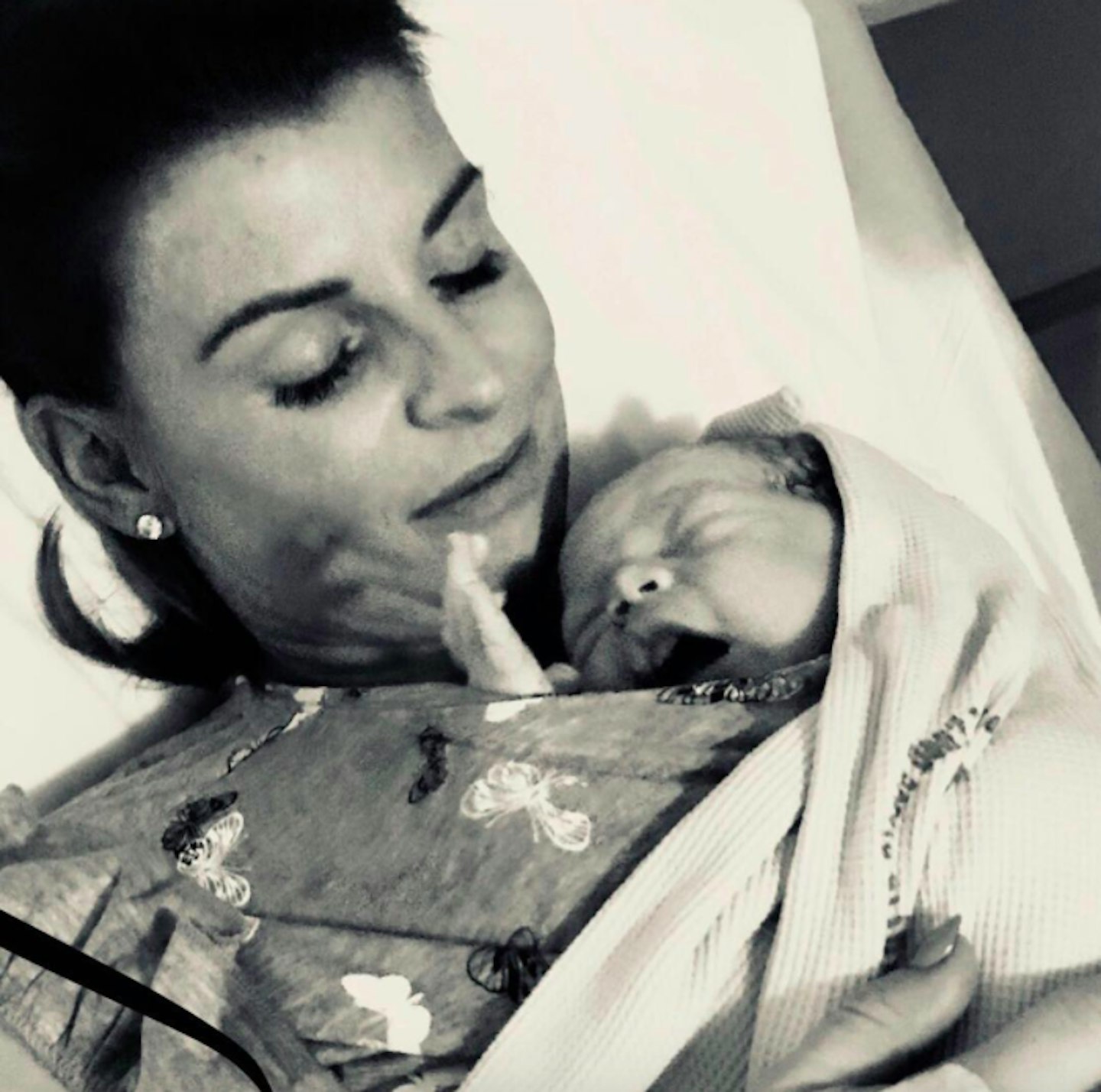 23 of 25
CREDIT: Instagram / coleenrooney
2018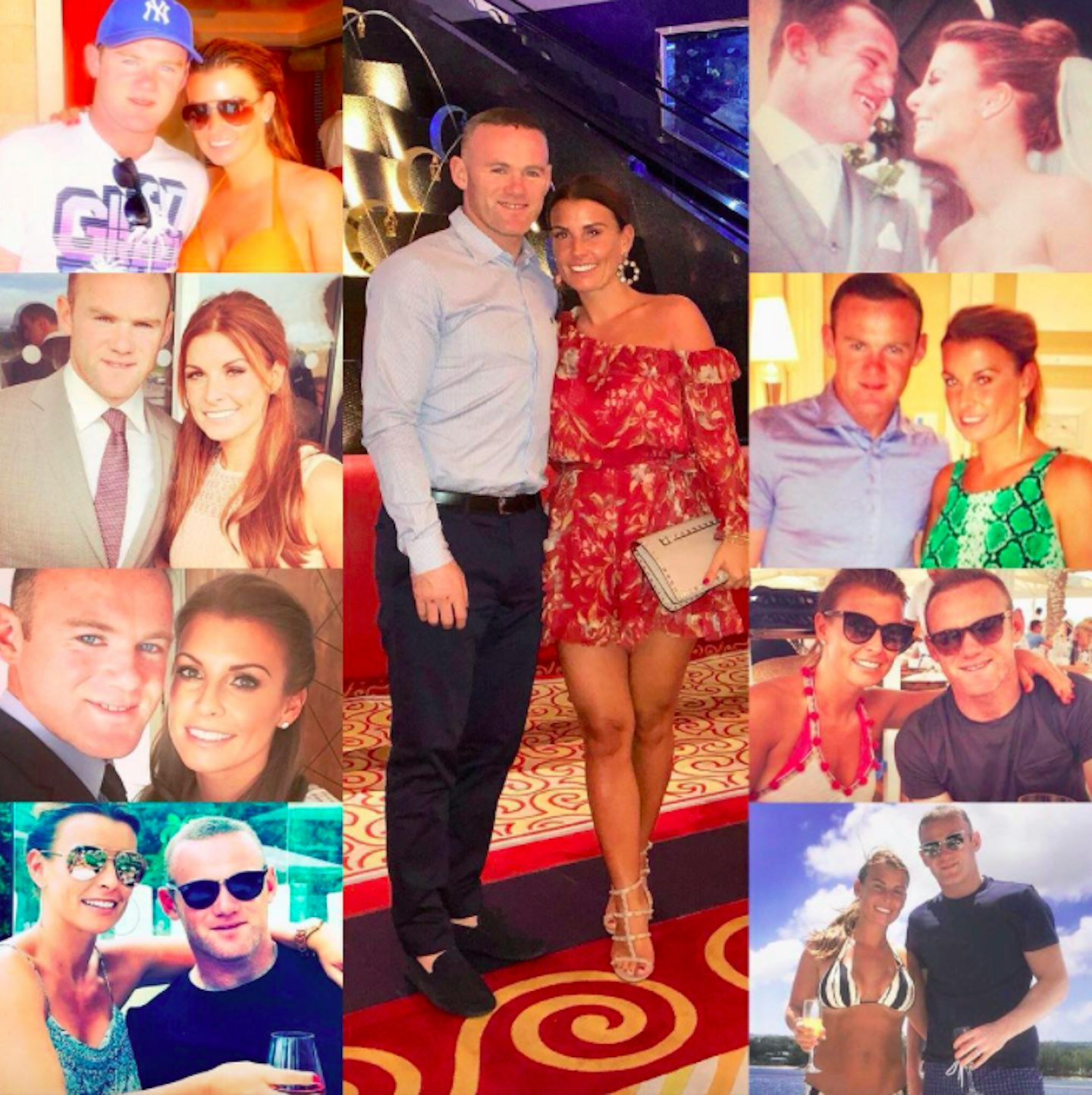 24 of 25
CREDIT: Instagram / coleenrooney
2018
The happy couple celebrated their 10-year wedding anniversary by sharing a collage of the years they've spent together. Coleen wrote alongside her Instagram snap: "Today we are celebrating our 10th wedding anniversary!!! Time goes so quick.... so many great times together to remember ❤ufe0f "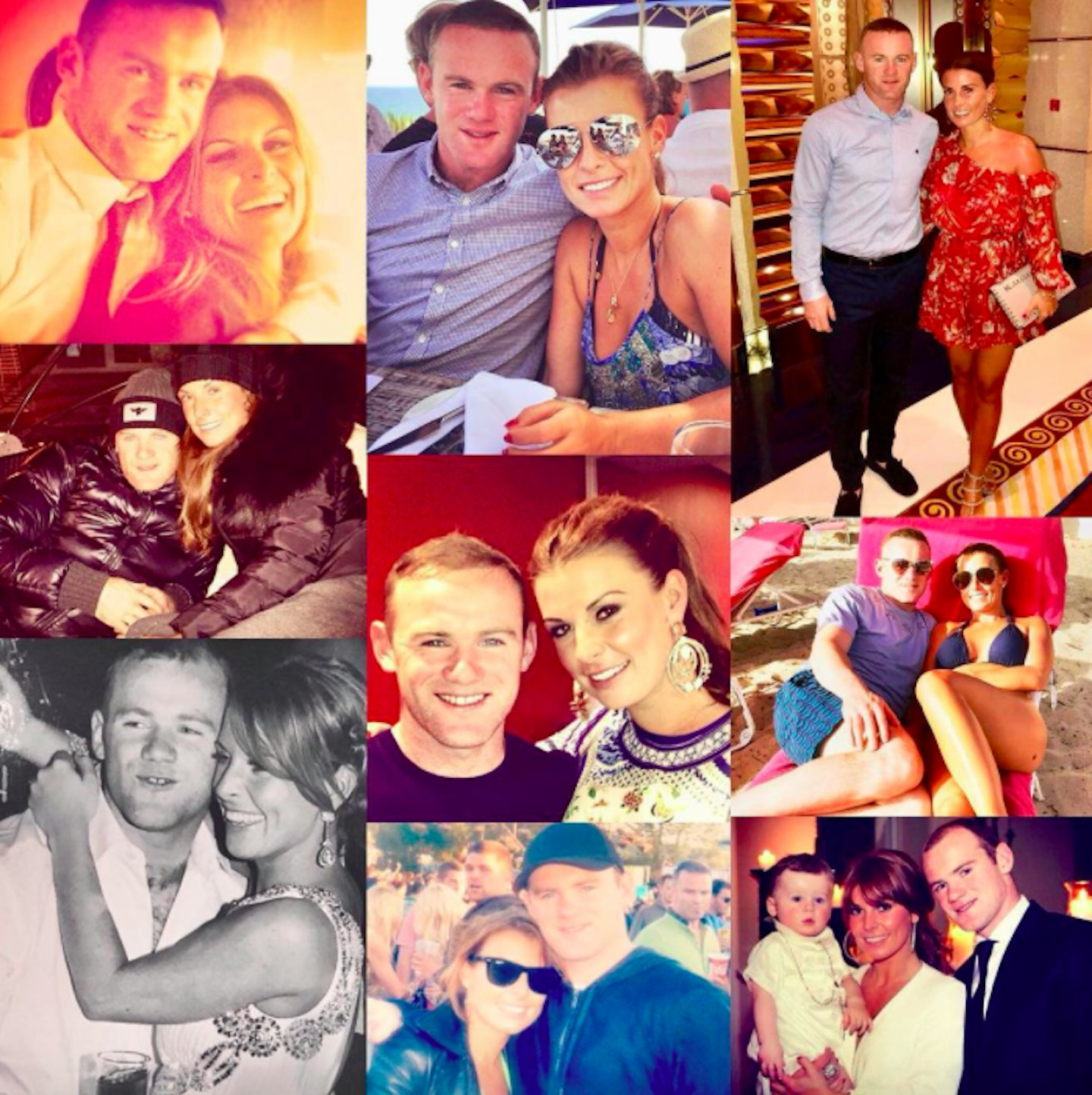 25 of 25
CREDIT: Instagram / waynerooney
2018
The footballer also posted a dozen snaps of his wife and wrote alongside the post: "Celebrating our 10th wedding anniversary today. Amazing memories with @coleen_rooney and lots more to make ❤ufe0f "
When Wayne, 36, was arrested for drink-driving in 2017, Coleen – who was on holiday in Spain at the time – put up an emotional Facebook post, saying she had considered ending her marriage because of Wayne's behaviour.
"Yes, it has been a s**t time, and yes, time was spent apart and I thought my marriage might have been at an end," she wrote. "I'm not going to list his good qualities as a person as I don't think he deserves it at this time but one thing is that he is a brilliant dad. He's made silly and selfish mistakes, some he's learnt from, some obviously not. However maybe that will change?"
She finished by saying, "It's my decision .... do I love Wayne ... yes I do. If I didn't then I wouldn't be trying to make it work. I know I would be fine on my own, with just me and my children, but I don't want to live like that, I want to try and continue our marriage and live as a family, because that's what I want to do. I'm not saying everything is fine and forgotten about, but we are as good as can be at this point, I'm not the type of person to put a show on and say we're all loved-up….I'm just real."
Coleen, 35, has never spoken about the allegations that Wayne slept with prostitutes Jenny Thompson and Helen Wood when she was expecting Kai, but she has briefly spoken before about the prostitutes he used when they 16 – a story which came out two years later. In her book Welcome to My World, she said, "The truth is, and I've never said this before, at that time in our relationship I'd never even slept with Wayne. I was only 16 and we weren't having that kind of relationship at that stage."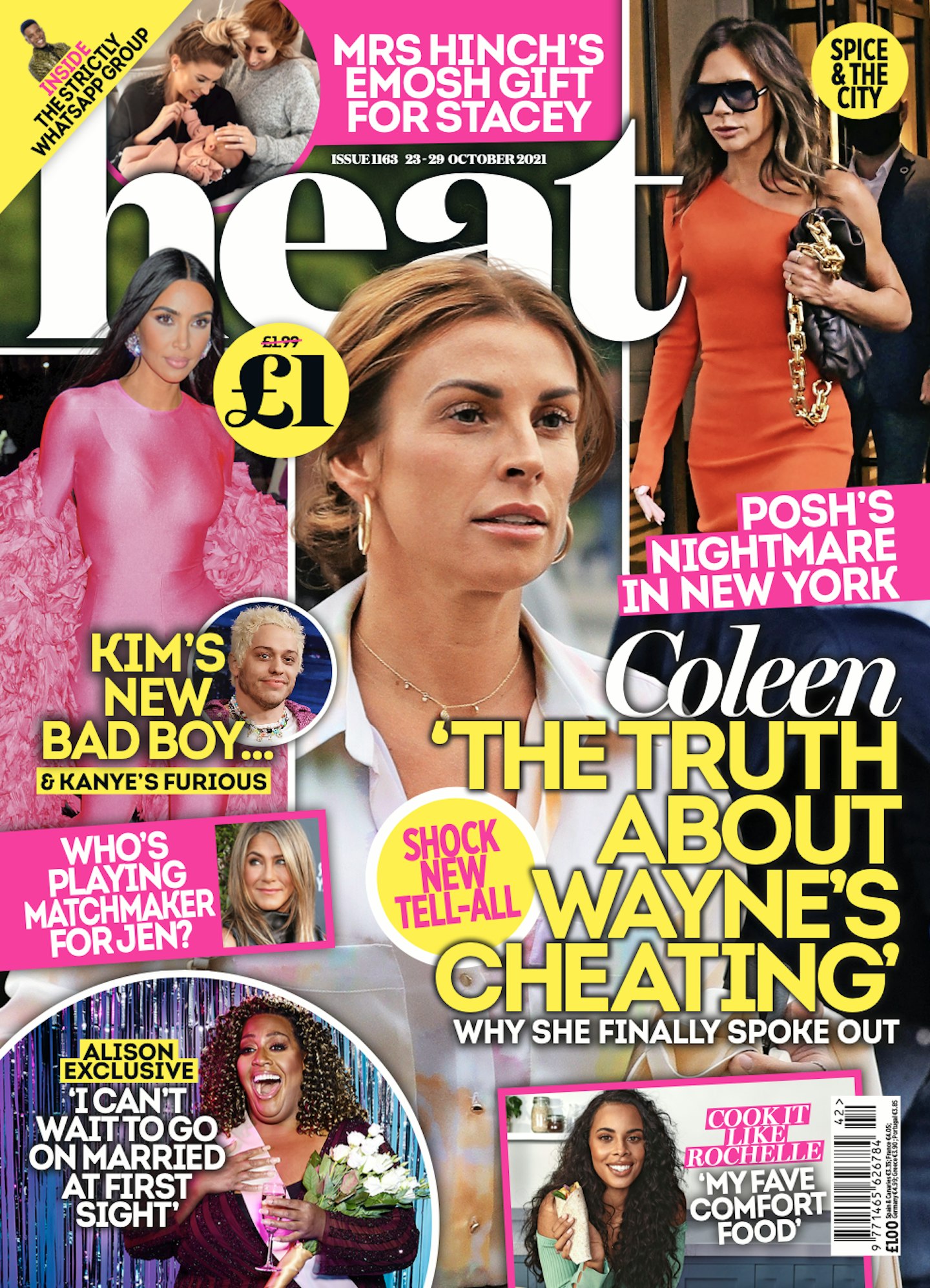 And while Coleen may never fully forgive or forget what Wayne has done, she has decided to stay with him for the sake of their family and wants people to be able to see another side to him.
"There's been a lot of allegations surrounding Wayne and the fact that everyone thinks Coleen must know what goes on and only stays for the money," we're told. "It's her chance to tell her side of the story, and not let anybody else hijack it on her. She's supported him in this, because she genuinely believes that if he gets to tell his real story, there's a lot of people out there who may finally get to see the real Wayne and that he's not had it easy – any time she's even said something like that, she just gets ridiculed by people who point to how much he earns, so they feel like they can't ever open their mouths. For them it's the chance to just have their say on it."
Read more in the latest issue of heat - OUT NOW.