We're absolutely hooked on this year's Britain's Got Talent live shows. Partly because the acts seem to getting better and better (we're still SHOOK over incredible magician Marc Spelmann), and partly because Dec Donnelly is doing an amazing job of hosting the shows solo.
Dec took on job of presenting alone after Ant McPartlin made the decision to cancel all his TV commitments following his arrest for drink driving in March and a second stint in rehab.
Fans have been quick to congratulate Dec for his solo efforts, and were left chuckling when the presenter jokingly referenced being separated from his TV partner on last night's live show.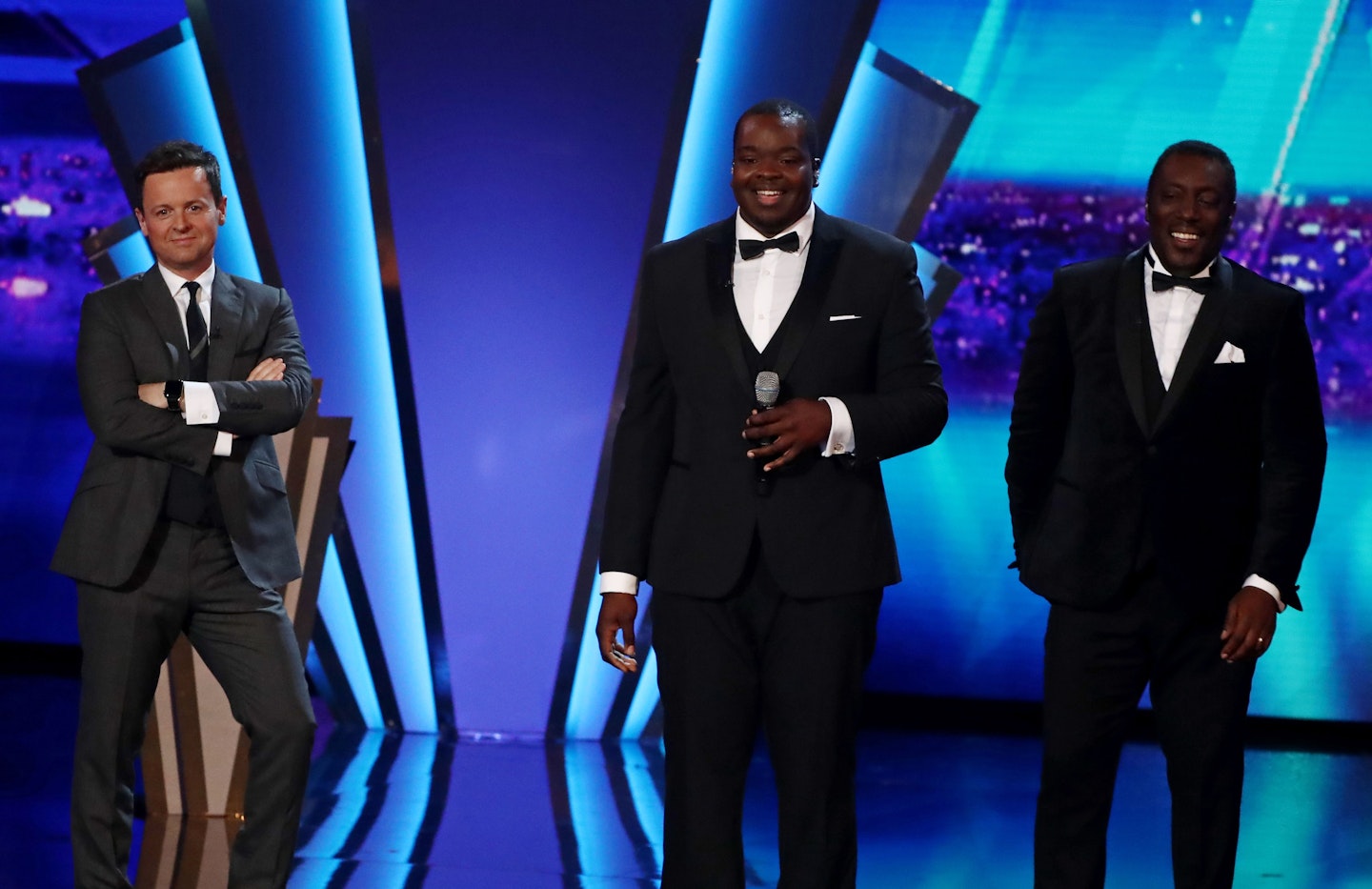 Speaking to the camera as he introduced jazz singers Dennis DeMillie and Marvin Muoneke, Dec said: "We start with two men who are absolutely inseparable.
"They're a double act everyone loved in the auditions and now they're back together for semi-final week. Must be nice."
😂
Reacting to the joke, fans took to social media to praise Dec again.
One wrote: "When Dec makes jokes about Ants absence, it makes my heart swell! He's acknowledging that he misses him and he's making a joke before anyone else can #BGT 😭"
Dec's also spoken out on Twitter about the support he's received from fans, thanking them for all their kind words.
GALLERY: Ant and Dec's career timeline
RADIO Ant and Dec career timeline SLIDER with cover pic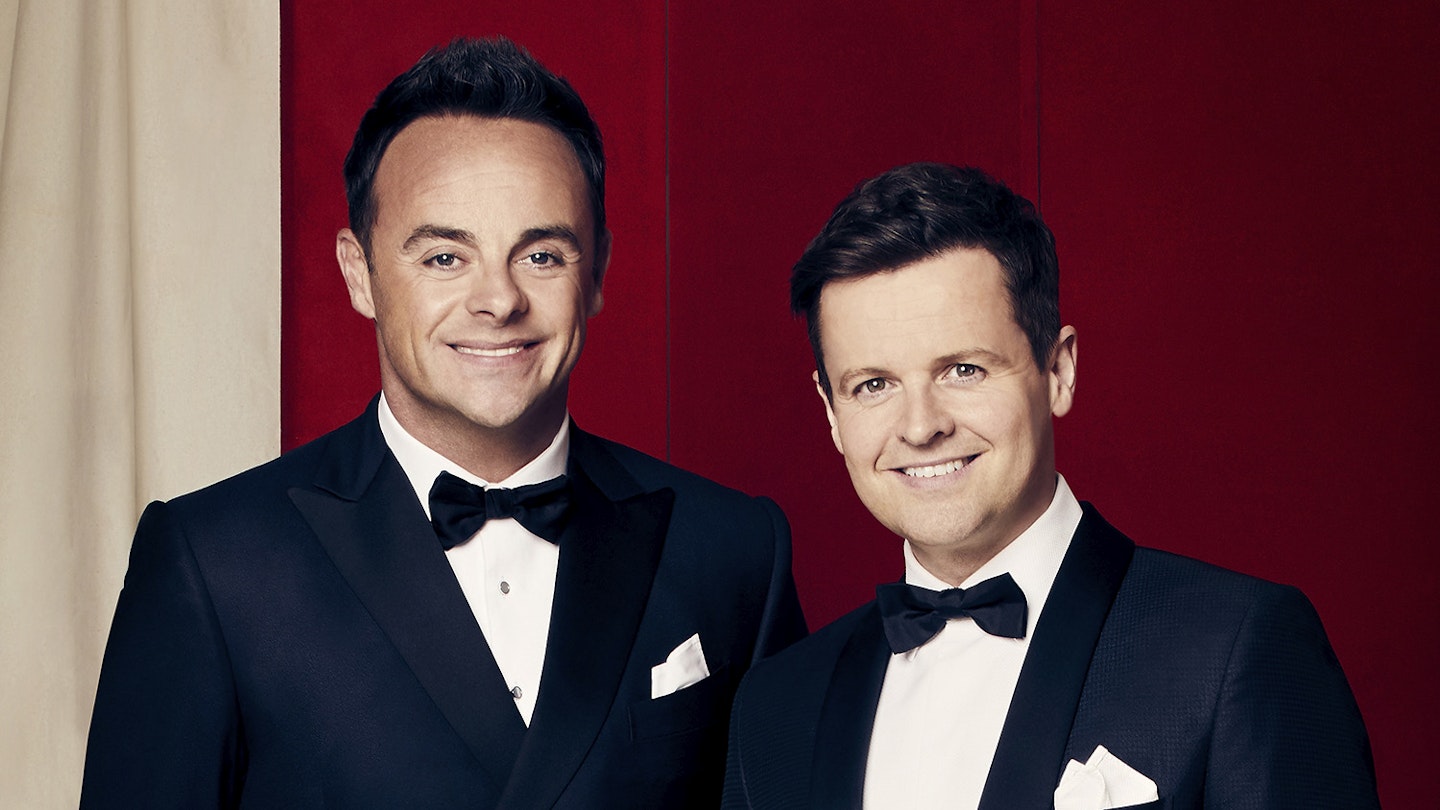 1 of 16
CREDIT: u00a9 ITV Pictures
Swipe through to see Ant and Dec's career timeline...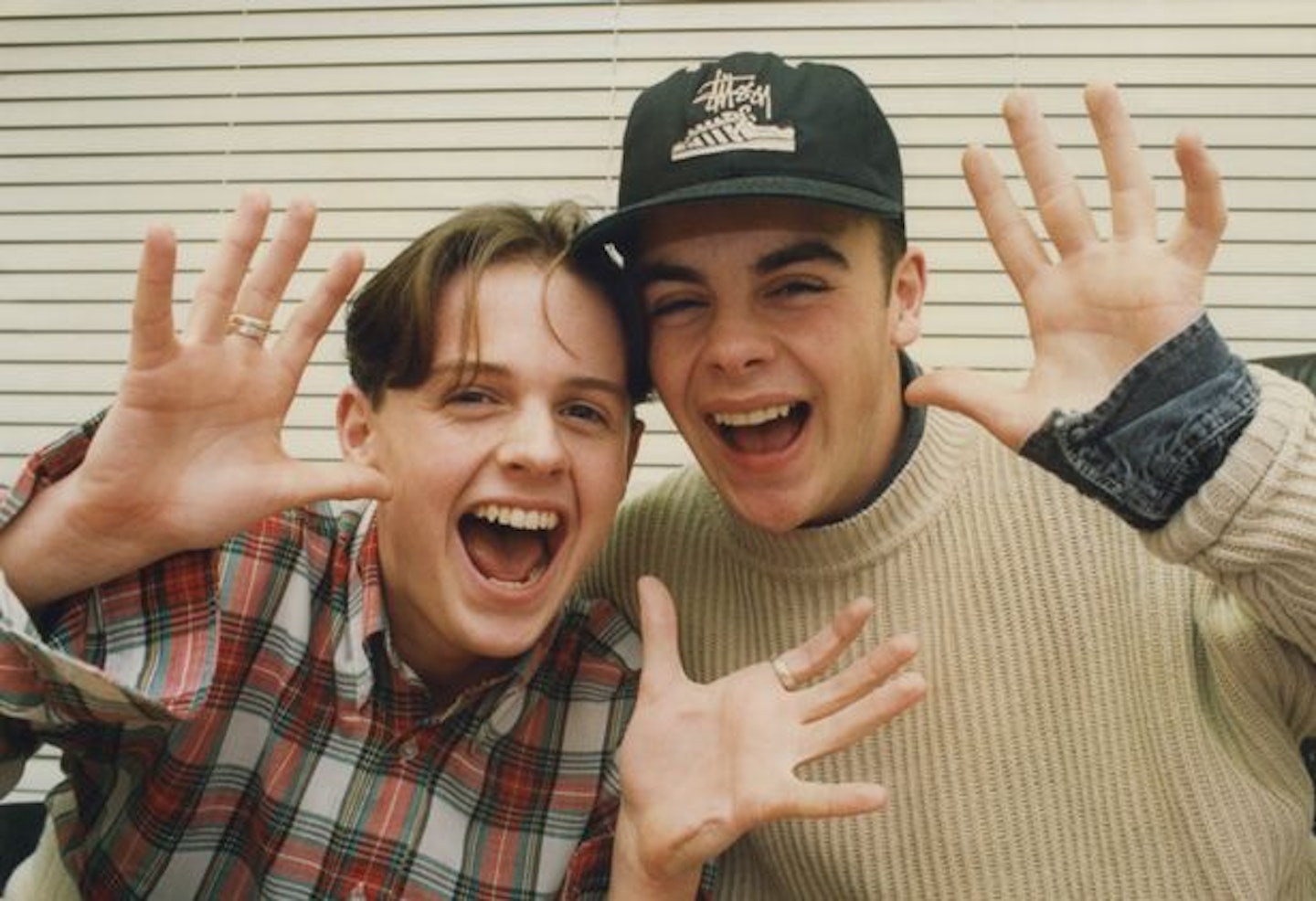 2 of 16
CREDIT: u00a9 BBC
Ant & Dec in Byker Grove: 1989
In 1989, Dec landed a part on BBC children's drama Byker Grove, playing Duncan. A year later Ant was cast as PJ – and thus, PJ and Duncan was born.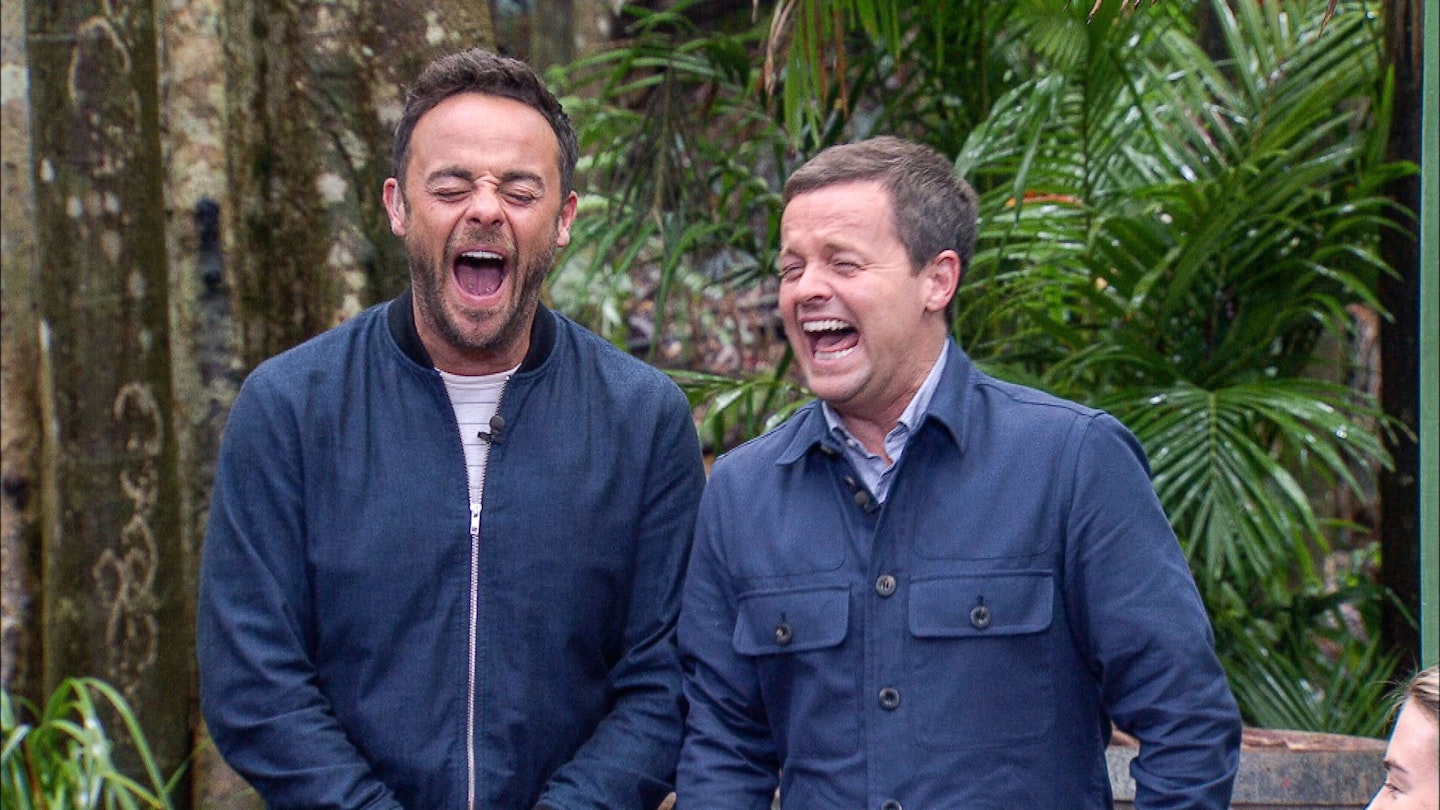 3 of 16
CREDIT: u00a9 Shutterstock
Ant & Dec's friendship blossomed: 1990
Ant previously revealed his friendship with Dec started in 1990, when he sent him a Christmas card and invited him to a football match.He said, "And that was that. It just happened immediately. We clicked. We'd spend all day making each other laugh and annoying everyone and quoting Vic Reeves and Bob Mortimer lines to each other."When their parts were written out of Byker Grove, the boys vowed to stick together. Dec told Weekend magazine, "We made a pact. We said to each other, 'Look, whatever happens, I'll always be there for you and you're never in this life on your own or against the world – you've always got a mate looking out for you."Dec said, "It's our choice to socialise outside work. And we both get to go to work with our best mate every day. And that keeps our feet on the ground" as Ant added, "We love each other, definitely."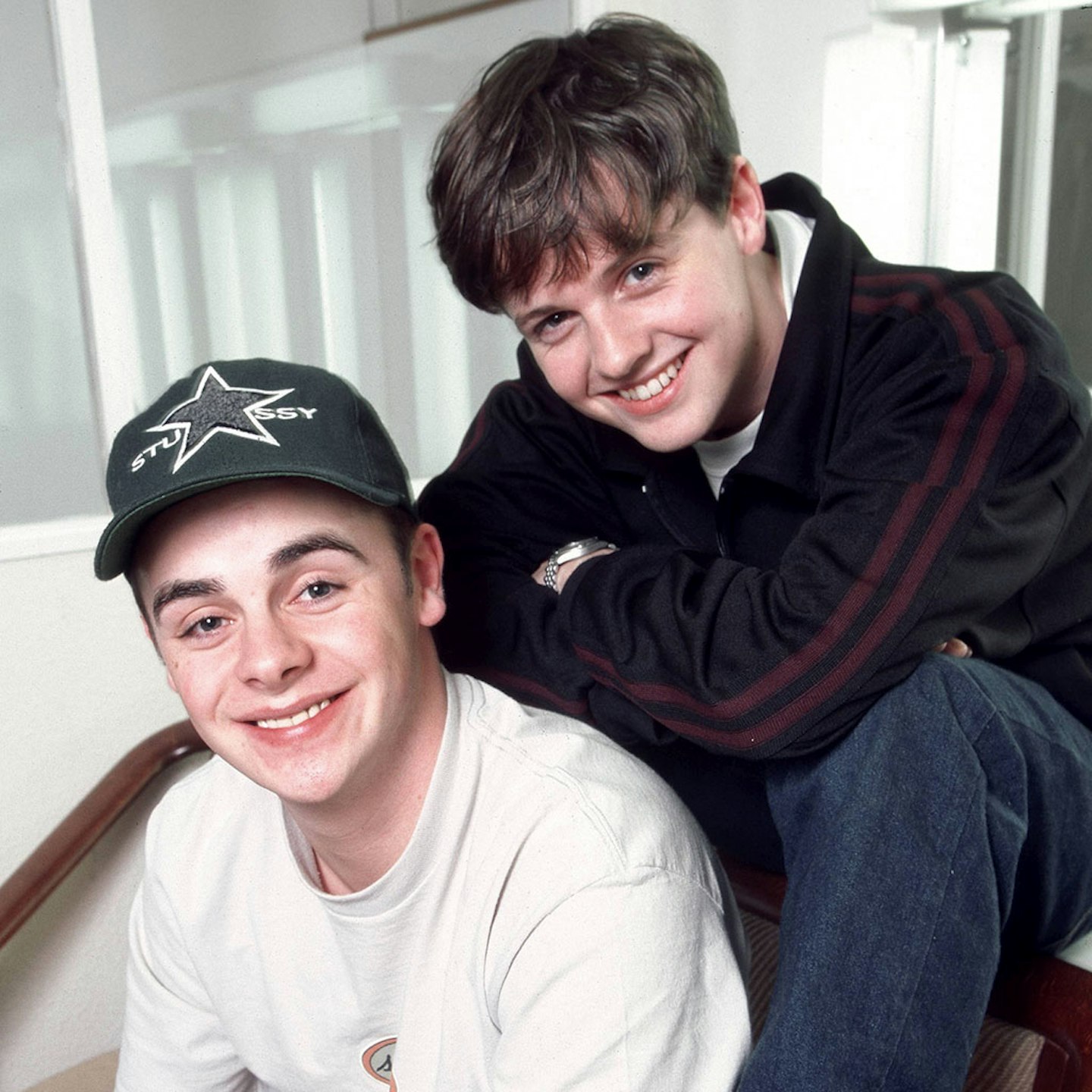 4 of 16
CREDIT: u00a9 Getty Images
Ant and Dec's children's TV shows: 1994
Another career change for the boys came in 1994, when they began as co-presenters of children's show Gimme 5 on CITV. Just a year later they landed their own programme, The Ant & Dec Show, this time on CBBC.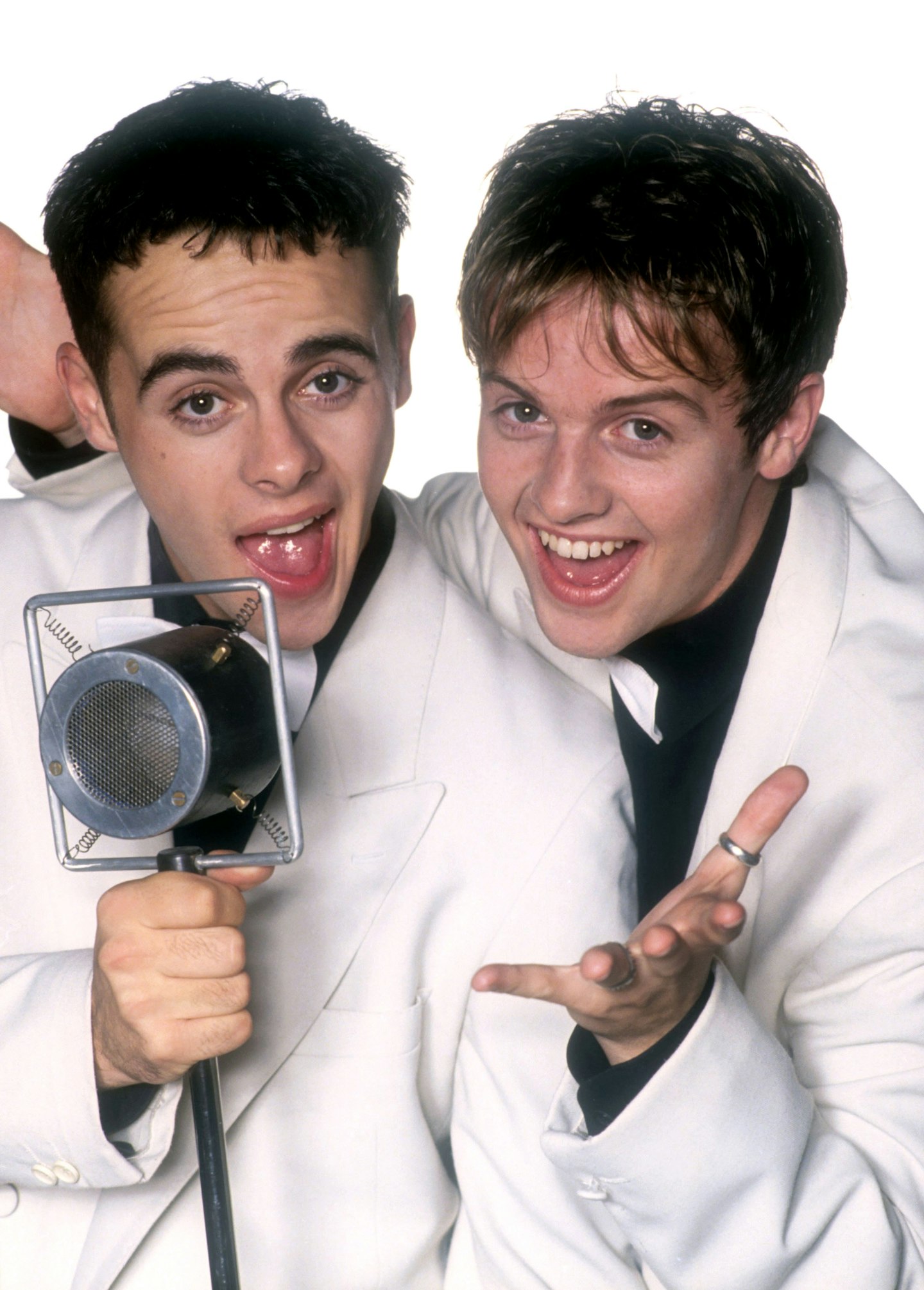 5 of 16
CREDIT: u00a9 Shutterstock
Ant and Dec's pop career: 1994
It wasn't just acting for the boys: PJ & Duncan were pop stars for a while, and became best known for their 1994 UK top 10 'Let's Get Ready to Rhumble'. After the pair performed it on Saturday Night Takeaway, the song went to Number 1 in March 2013.Their last studio album, The Cult of Ant and Dec, was released in 1997, managing to chart at number 15.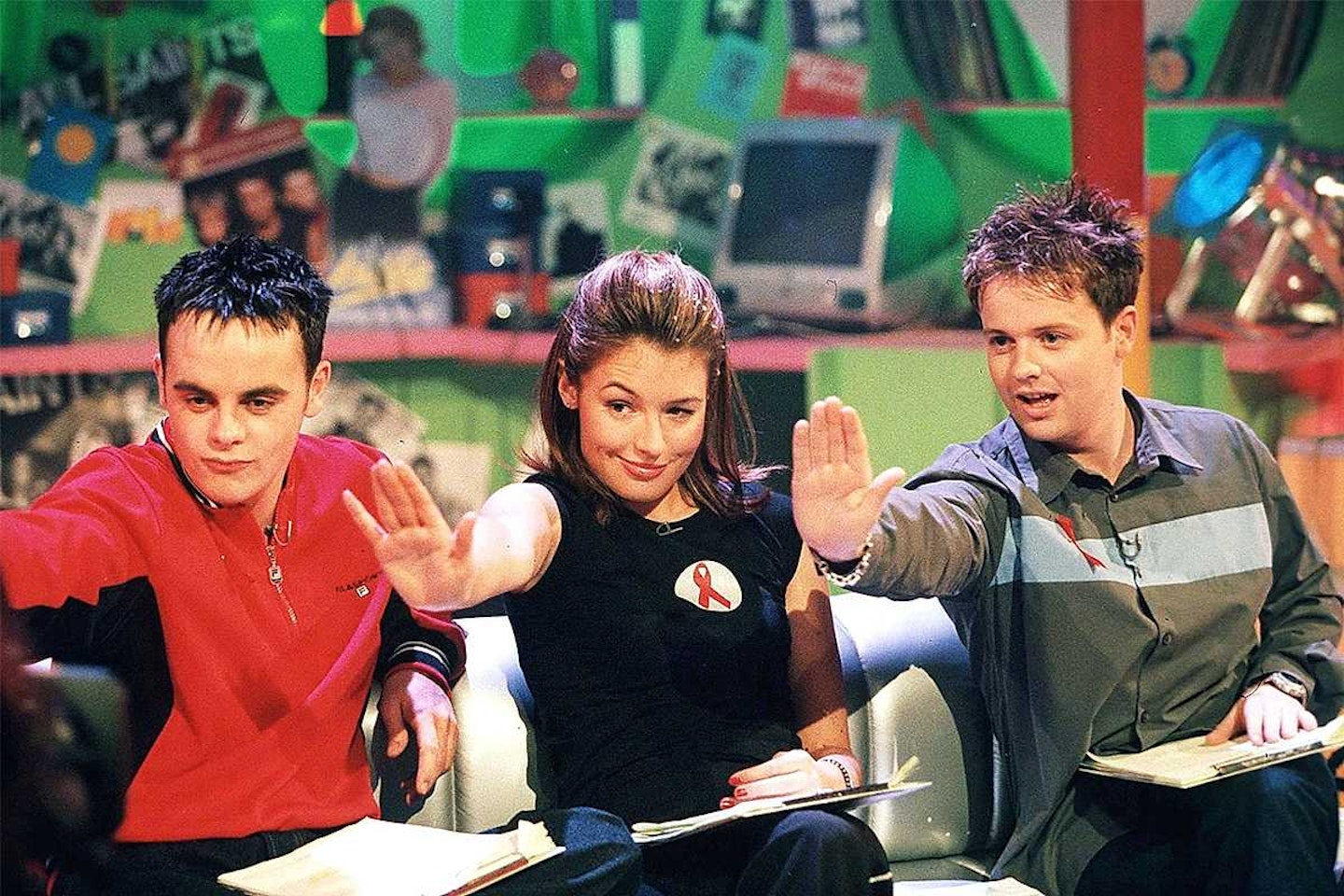 6 of 16
CREDIT: u00a9 Shutterstock
Ant and Dec on SMTV: 1998
This kicked off their kids' TV careers, and landed them their first BAFTA Awards.After various other presenting gigs, Ant & Dec started hosting ITV's Saturday morning shows SMTV and CD , alongside Cat Deeley, in 1998.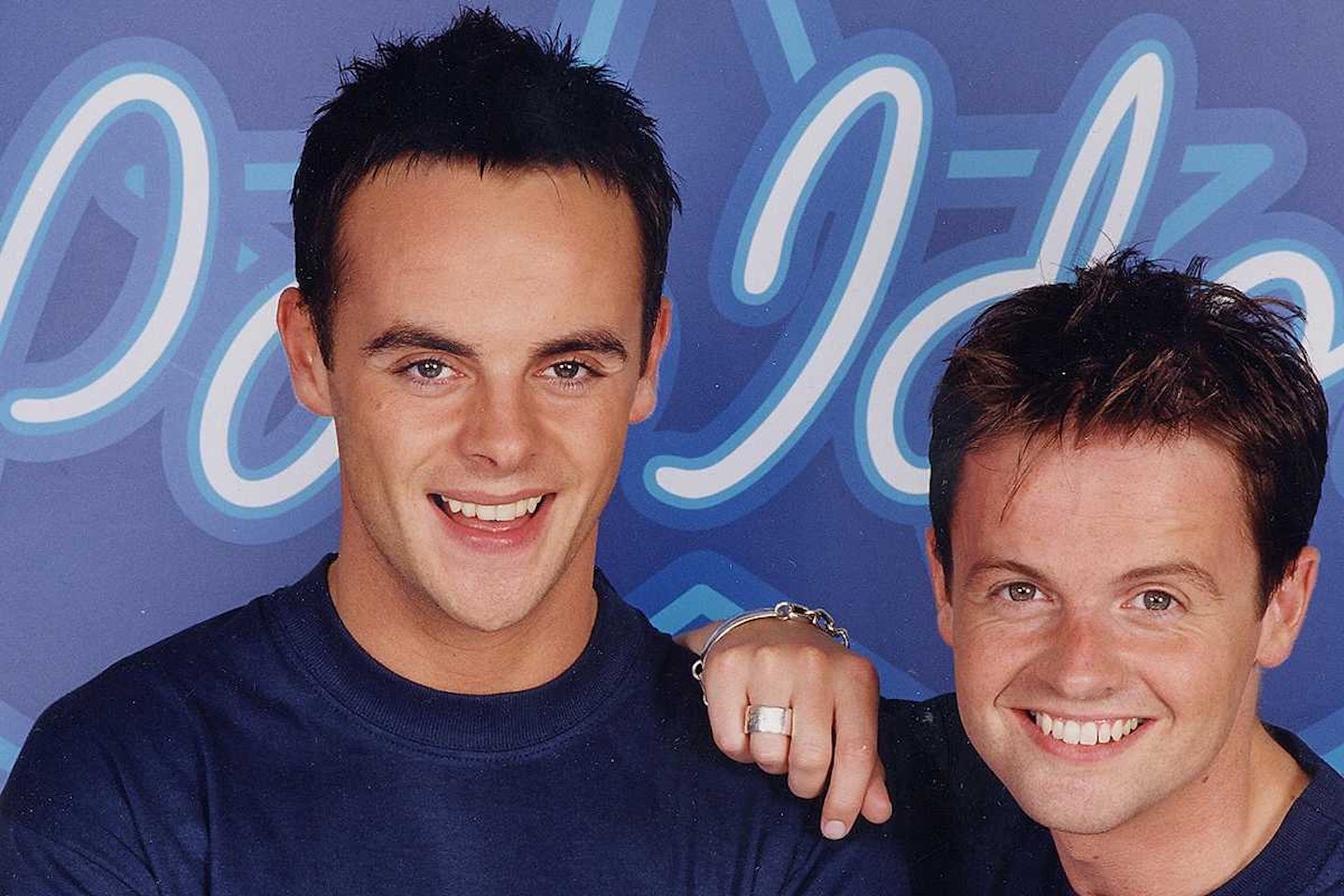 7 of 16
CREDIT: u00a9 ITV
Ant and Dec on Pop Idol: 2001
But, in 2001, they made the move from Saturday morning to prime time – for a little show called Pop Idol... They presented Pop Idol for two years, before it replaced with The X Factor and Kate Thornton took over.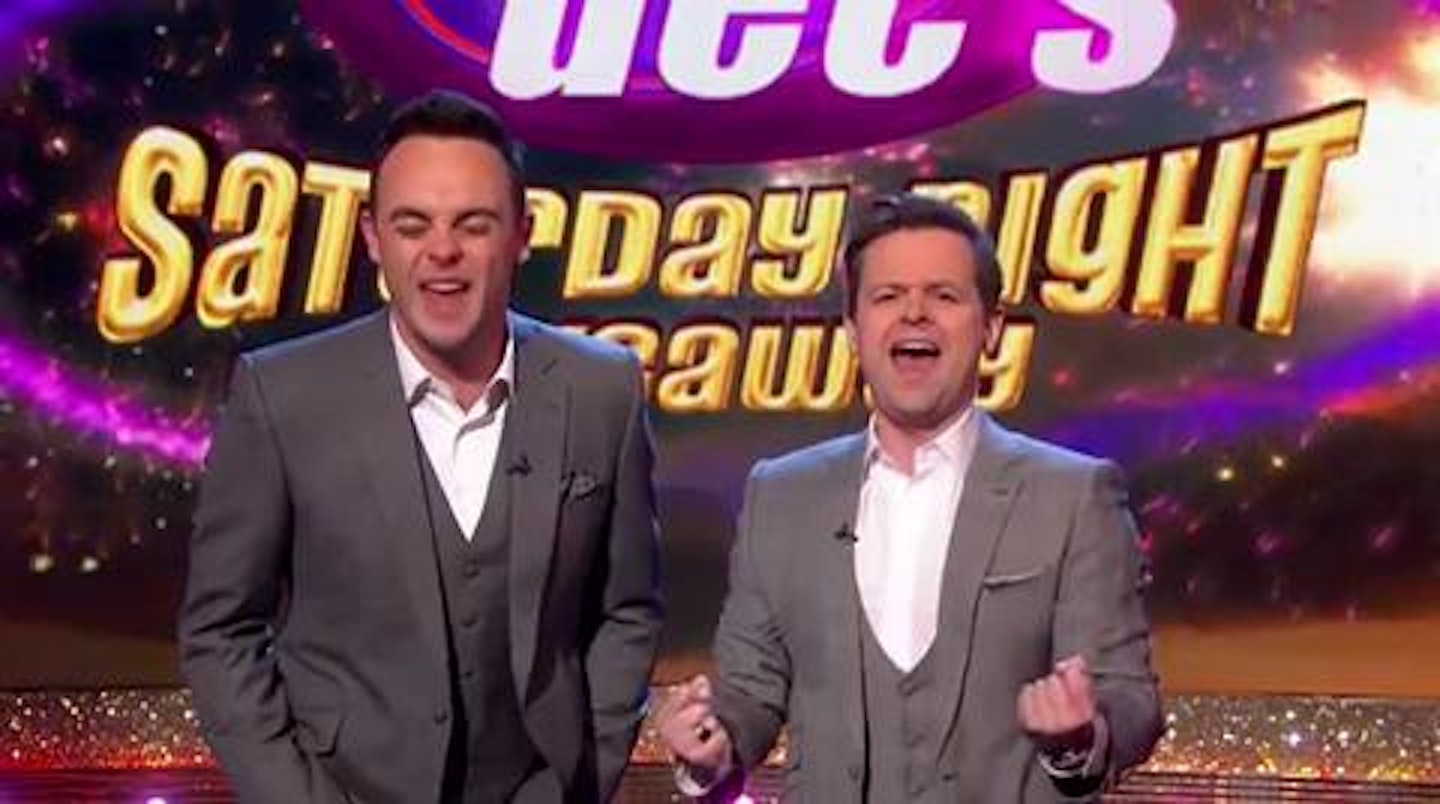 8 of 16
CREDIT: u00a9 ITV
Ant and Dec's Saturday Night Takeaway: 2002
This gave them the opportunity to create and present Ant & Dec's Saturday Night Takeaway, which is on hiatus until 2020 after Ant McPartlin decided to take a step back from presenting.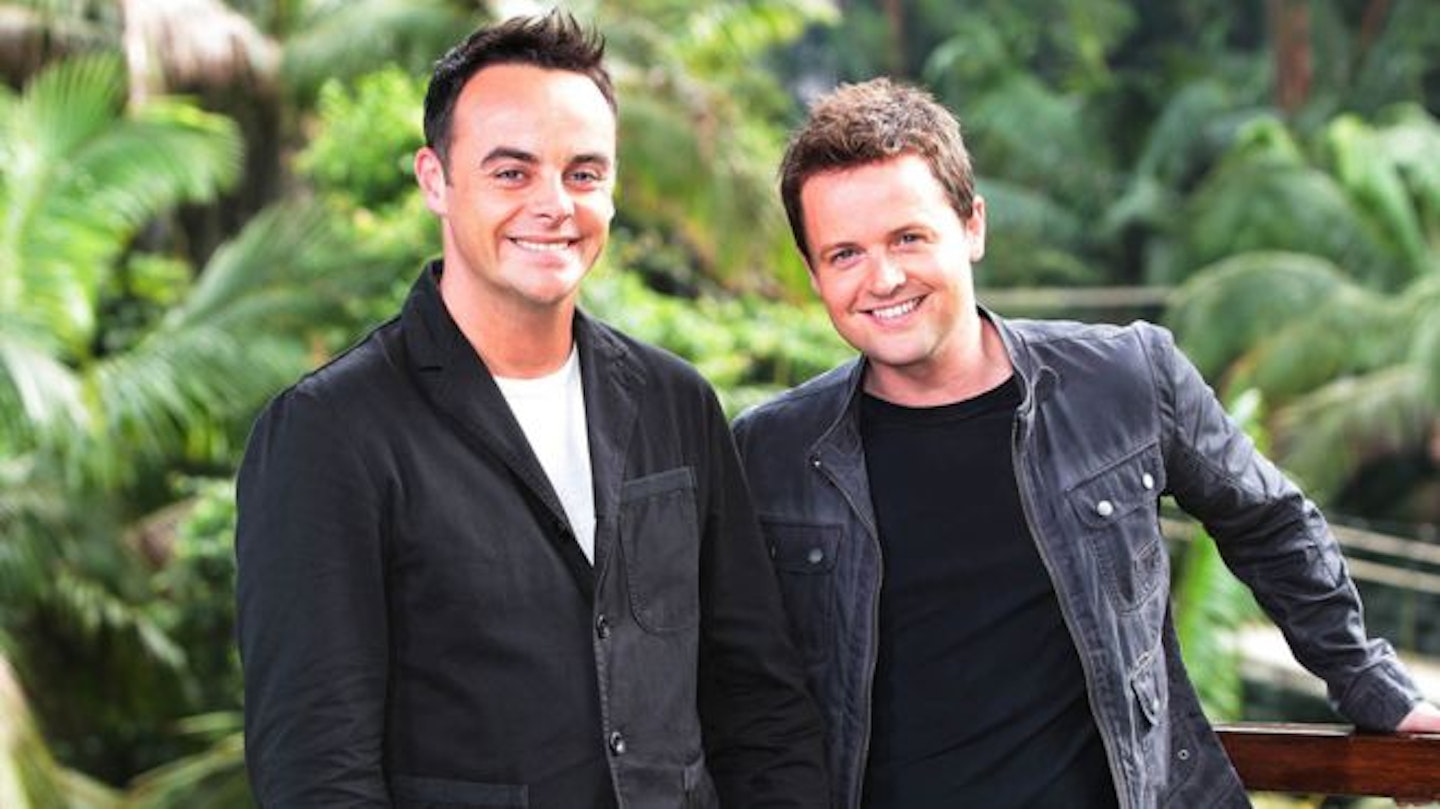 9 of 16
CREDIT: u00a9 ITV
Ant and Dec on I'm A Celebrity... Get Me Out Of Here!: 2002
In 2002, a year after Saturday Night Takeaway's debut, the boys joined I'm a Celebrity and have become huge parts of the show. In 2018, Ant decided not to host the show, and This Morning's Holly Willoughby stepped in to present with Dec.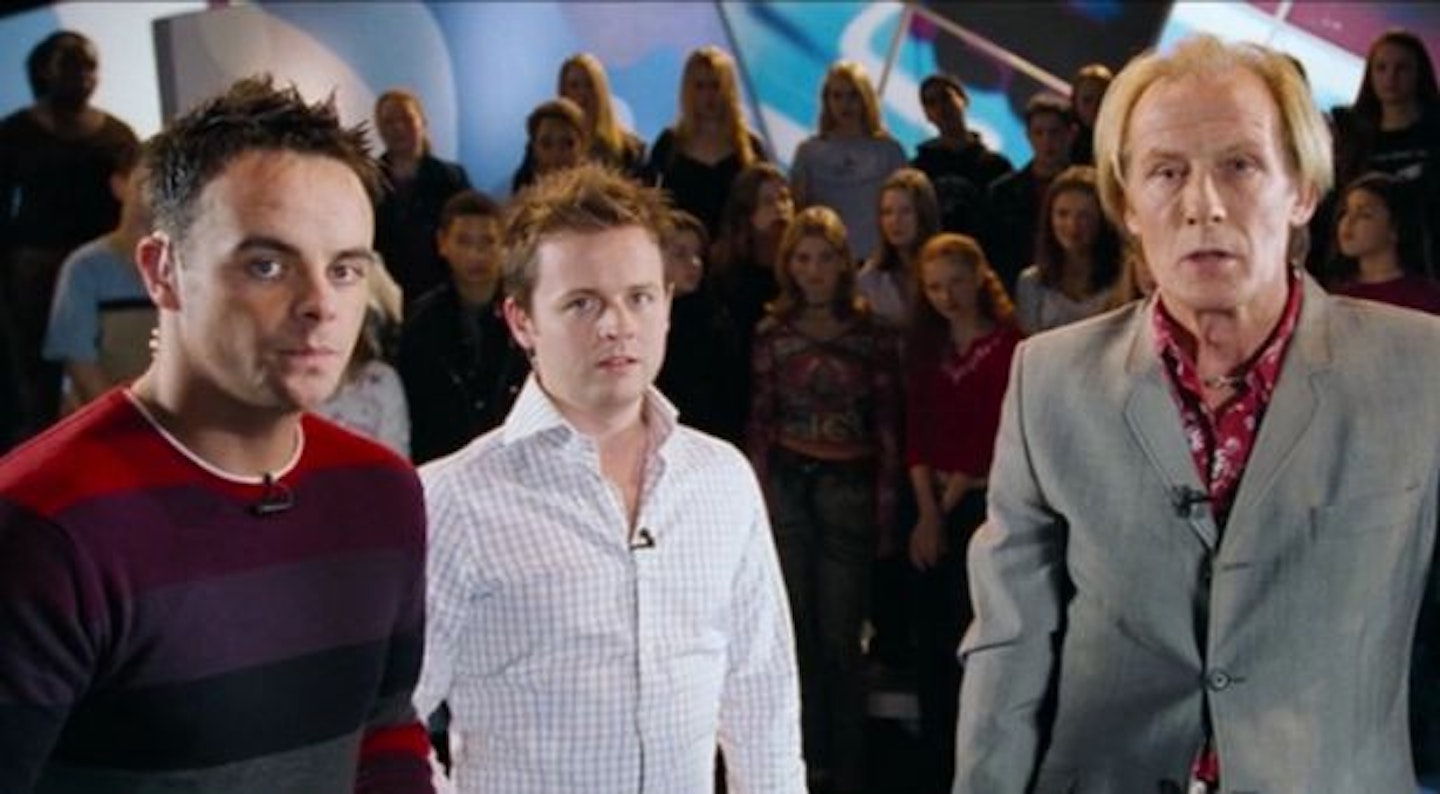 10 of 16
CREDIT: u00a9 StudioCanal
Ant and Dec in Love Actually: 2003
Ant and Dec had become such huge names in the UK in 2003, that director Richard Curtis invited them to have cameos in Love Actually, where they cautiously interview Bill Nighy's character, Billy Mack who hilariously calls Dec 'Ant or Dec'.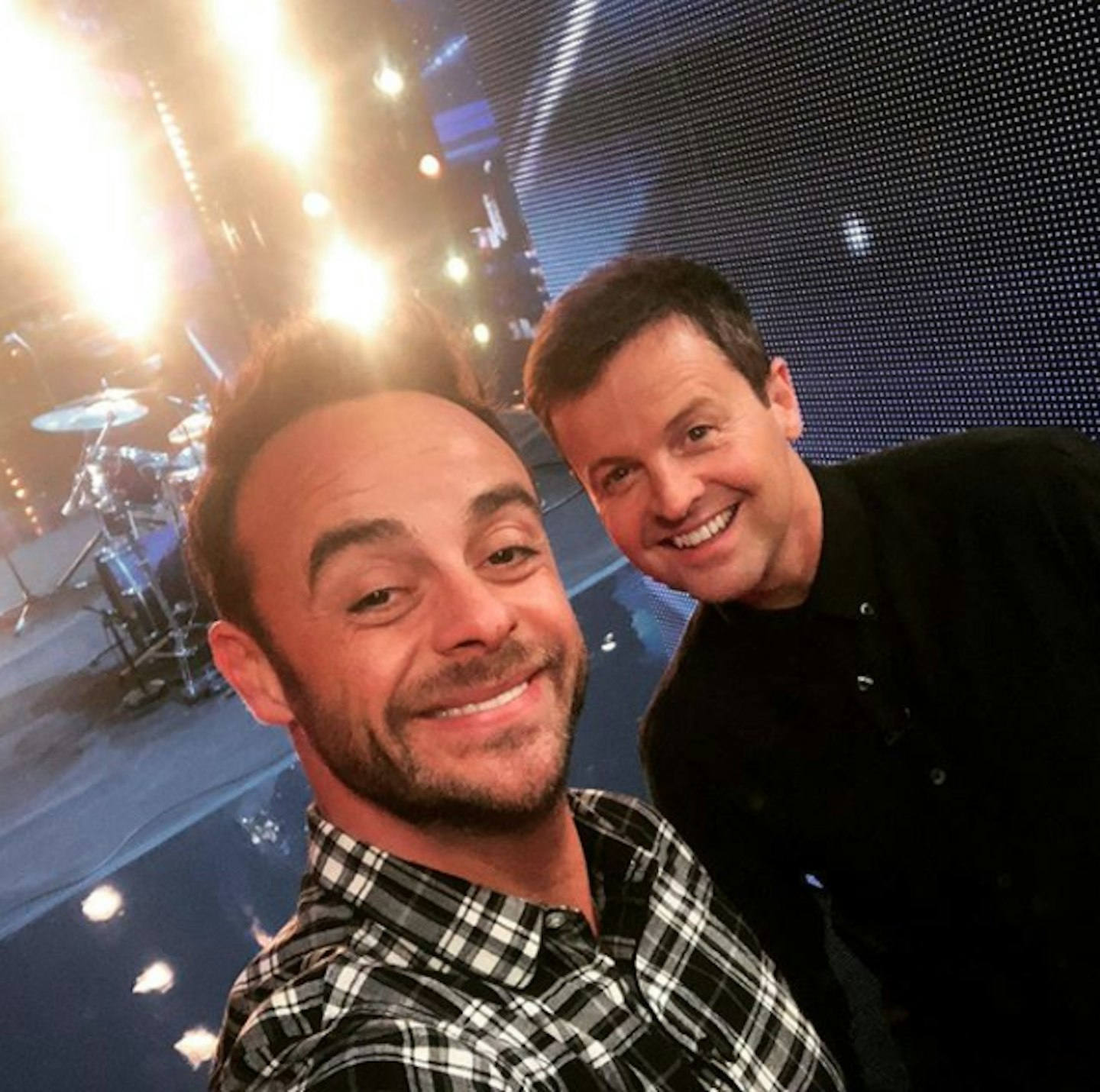 11 of 16
CREDIT: u00a9 Instagram/ Ant and Dec
Ant and Dec on Britain's Got Talent: 2006
Establishing themselves as the busiest presenters in the country, Ant & Dec signed up for Britain's Got Talent in 2006 – and a year later signed a two-year golden handcuffs deal with ITV, which was thought to be worth £40 million and have been hosting the show ever since.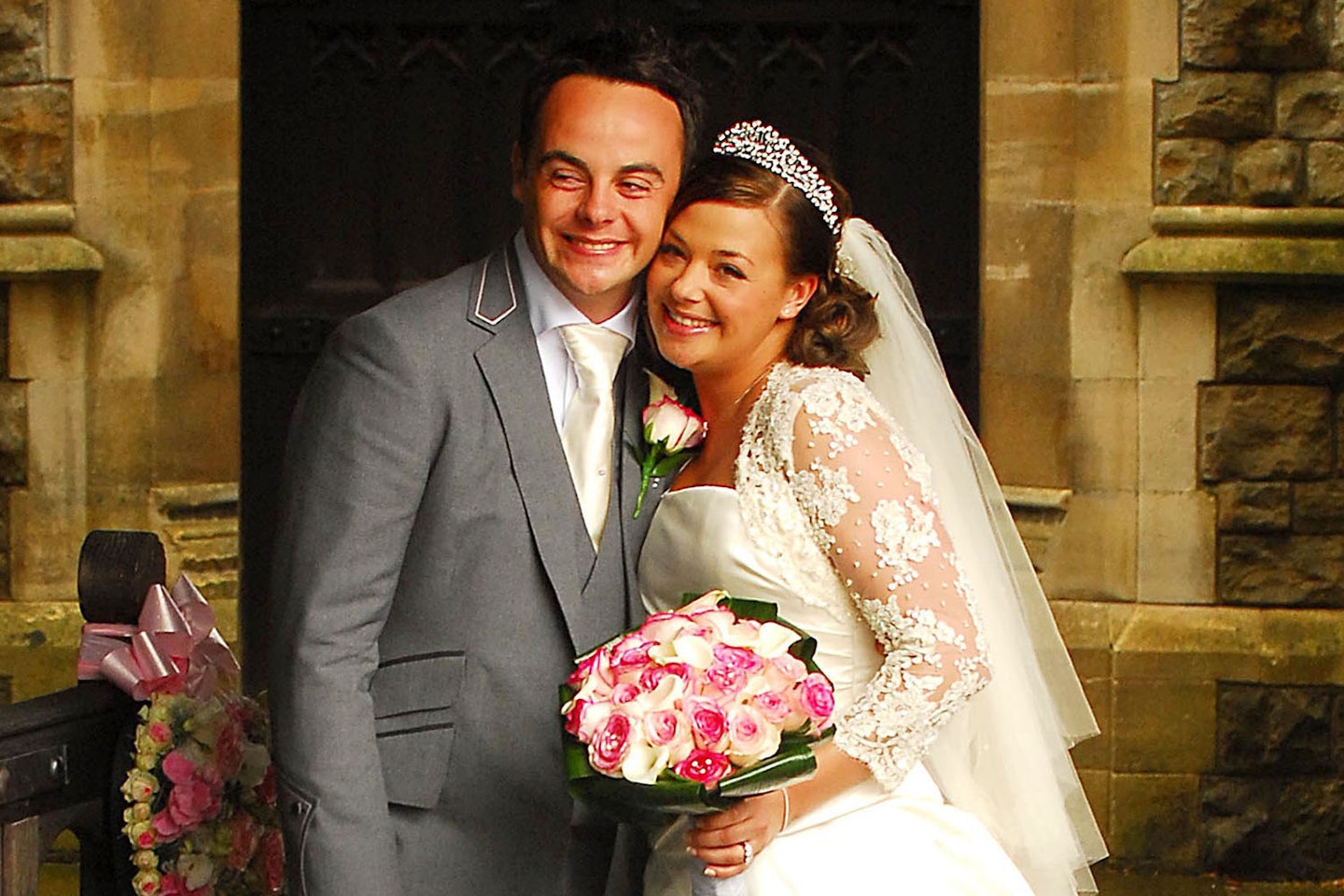 12 of 16
CREDIT: u00a9 Getty Images
Ant marries Lisa Armstrong: 2006
Ant married his long-term girlfriend Lisa Armstrong in 2006, with Dec acting as best man. Sadly, the marriage ended in 2018 after Ant's addiction struggles.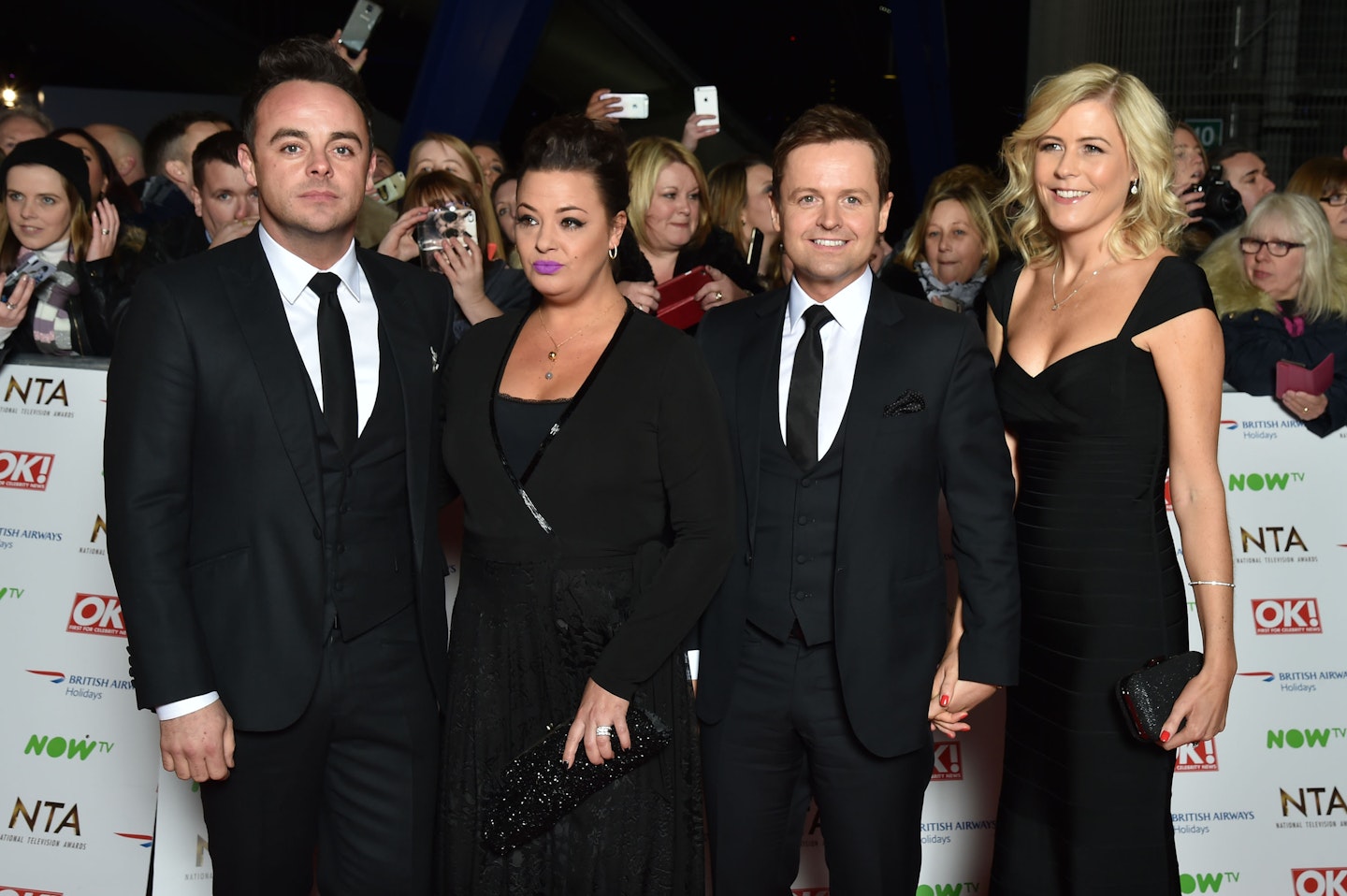 13 of 16
CREDIT: Shutterstock
Dec marries Ali Astall: 2015
In 2015, Dec married his longtime manager Ali Astall with Ant acting as best man - of course. The couple welcomed their first child, a daughter named Isla in September 2018.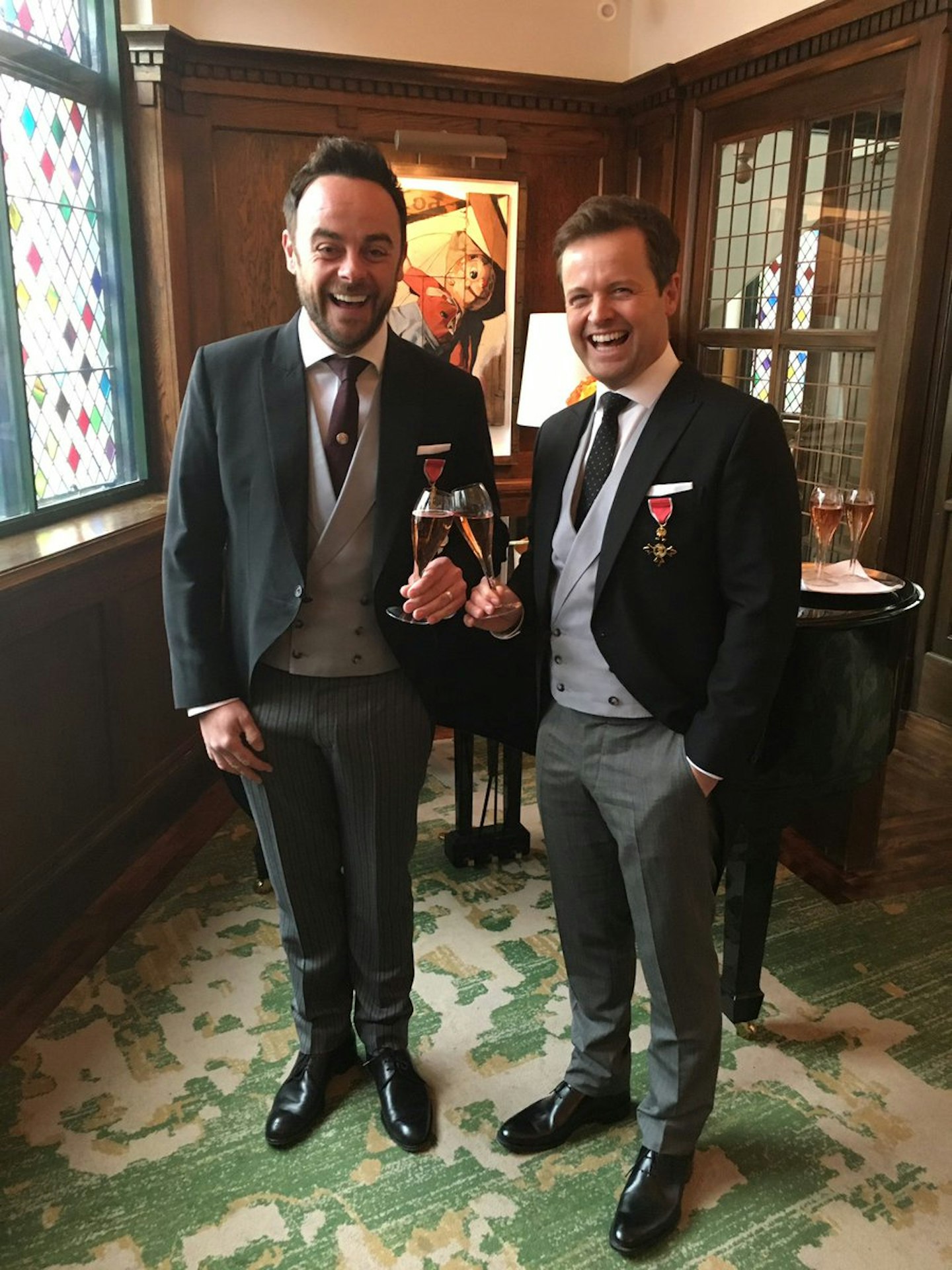 14 of 16
CREDIT: u00a9 Twitter/ antanddec
Ant and Dec awarded OBEs: 2017
Ant and Dec were awarded OBEs in the 2017 Queen's honours for services to broadcasting and entertainment at Buckingham Palace. They said, "We're humbled and honoured and ecstatic about the whole thing. We hope it can inspire young people from backgrounds like ours that things like this do happen to us sometimes. Put your head down and work hard and you can achieve what you want. You can end up in Buckingham Palace."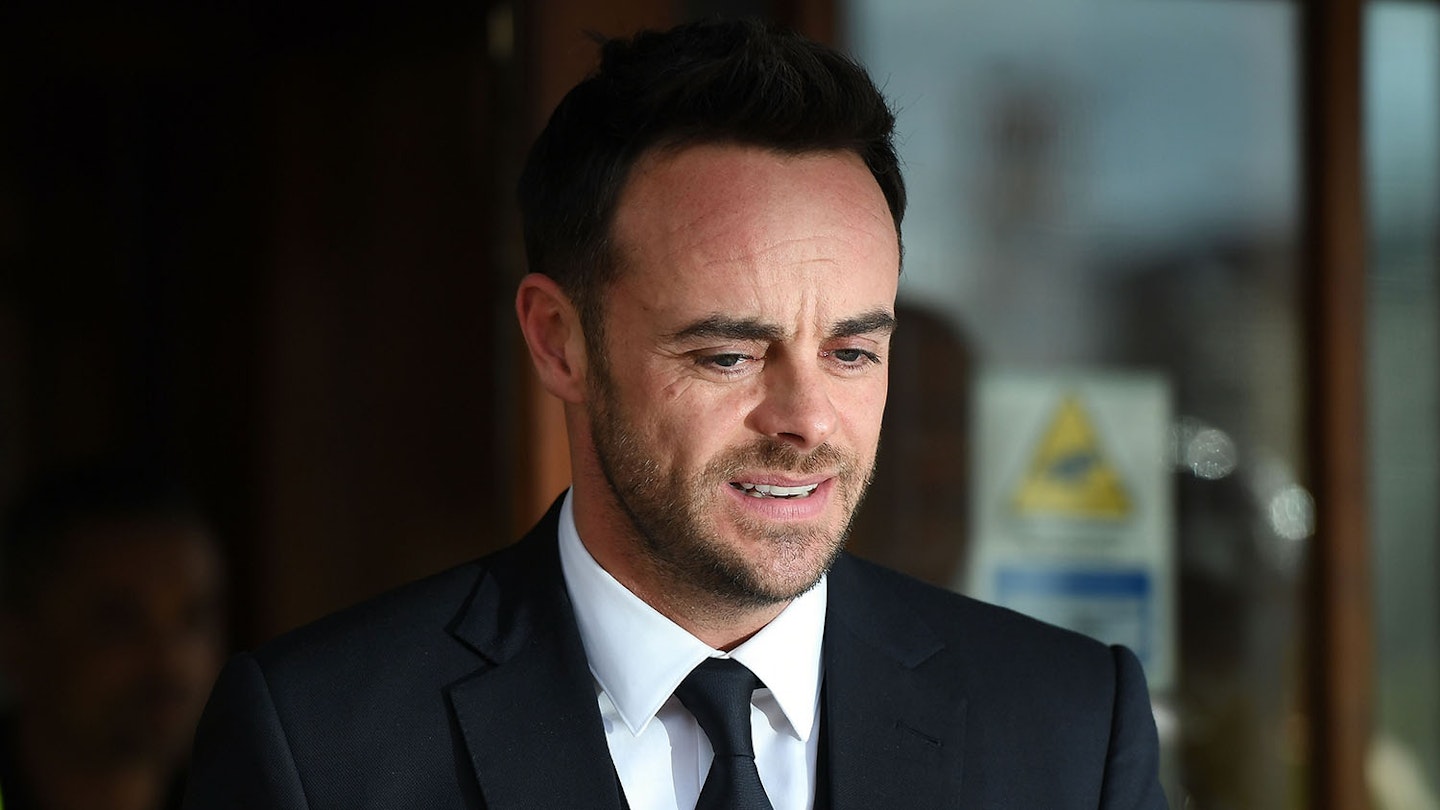 15 of 16
CREDIT: u00a9 Getty Images
Ant's addiction struggles: 2017
In 2015, Ant was prescribed painkillers for botched surgery on his knee. Over the next two years, he became dependent on the drugs and on alcohol. In 2017, he entered rehab to deal with his addictions, and returned to work in the November. However, in March 2018, he was involved in a three-car road collision which involved a young family. He was arrested on suspicion of drink driving, and pleaded guilty in court in April. He was fined £86,000 and banned from driving for 20 months, and stepped down from his TV duties in August 2018, returning in January 2019.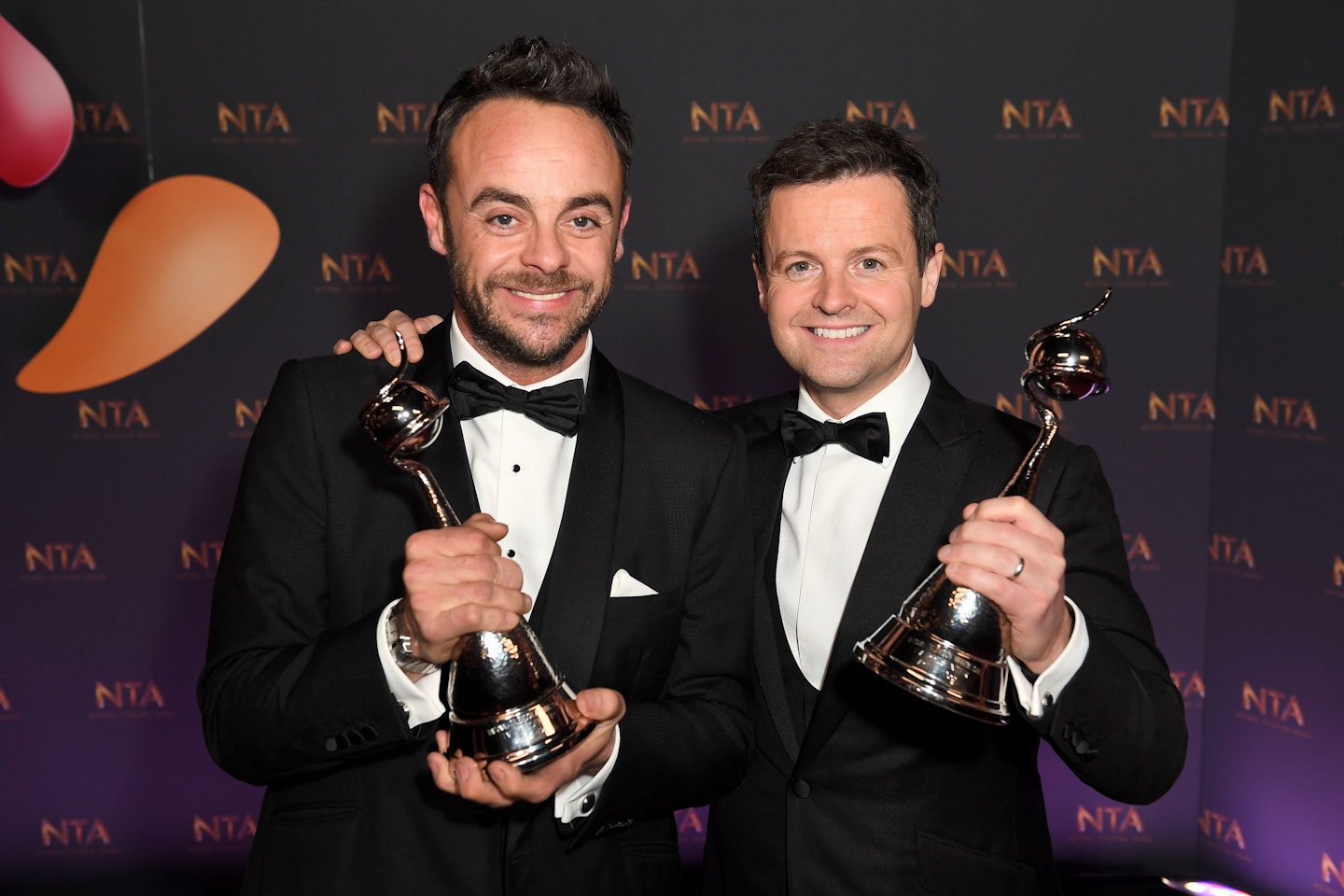 16 of 16
CREDIT: Instagram
Ant and Dec's National Television Awards record: 2019
Among their numerous gongs, Ant & Dec have received the National Television Award for Best Presenter for 18 years running. They were also awarded a Guinness World Record for the most wins of the award in January 2019.
After revealing he'd been enjoying a much needed day off, Dec wrote on the double act's joint Twitter account: "Morning. Can't beat a massive lie in and a day off! I hope you've got a nice Saturday planned.
"Just wanted to say thanks for all the lovely messages this week during #bgt, you're all very kind! 😘
"Have a great day."
Viewers of last night's show will also have seen Dec SPANK judge David Walliams live on air.
David had been throwing confetti at Dec while he attempted to ask the rest of the judges what they had thought of the acts performing on Friday's show.
He then shouted: "Stop it, I'm going to smash your face in," before adding: "I think we should go to a commercial break and while the votes are counted and verified I'm going to take David over my knee and let's see what happens."
Dec then proceed to smack David as he bent over the judges' table before the show cut to an ad break.
Pure. Filth.