Remember Mandy Jiroux? She was Miley Cyrus' other half on the YouTube sensation Miley and Mandy Show, which was filmed in their bedrooms.
Originally a backing dancer, she says she taught Miley how to do her first twerk, (yep), and her singing career kicked off when Miley put Mandy forward to audition for new girl band BG5 – they went on to be co-managed by* Keeping Up with the Kardashian's* Kris Jenner and even featured on the show.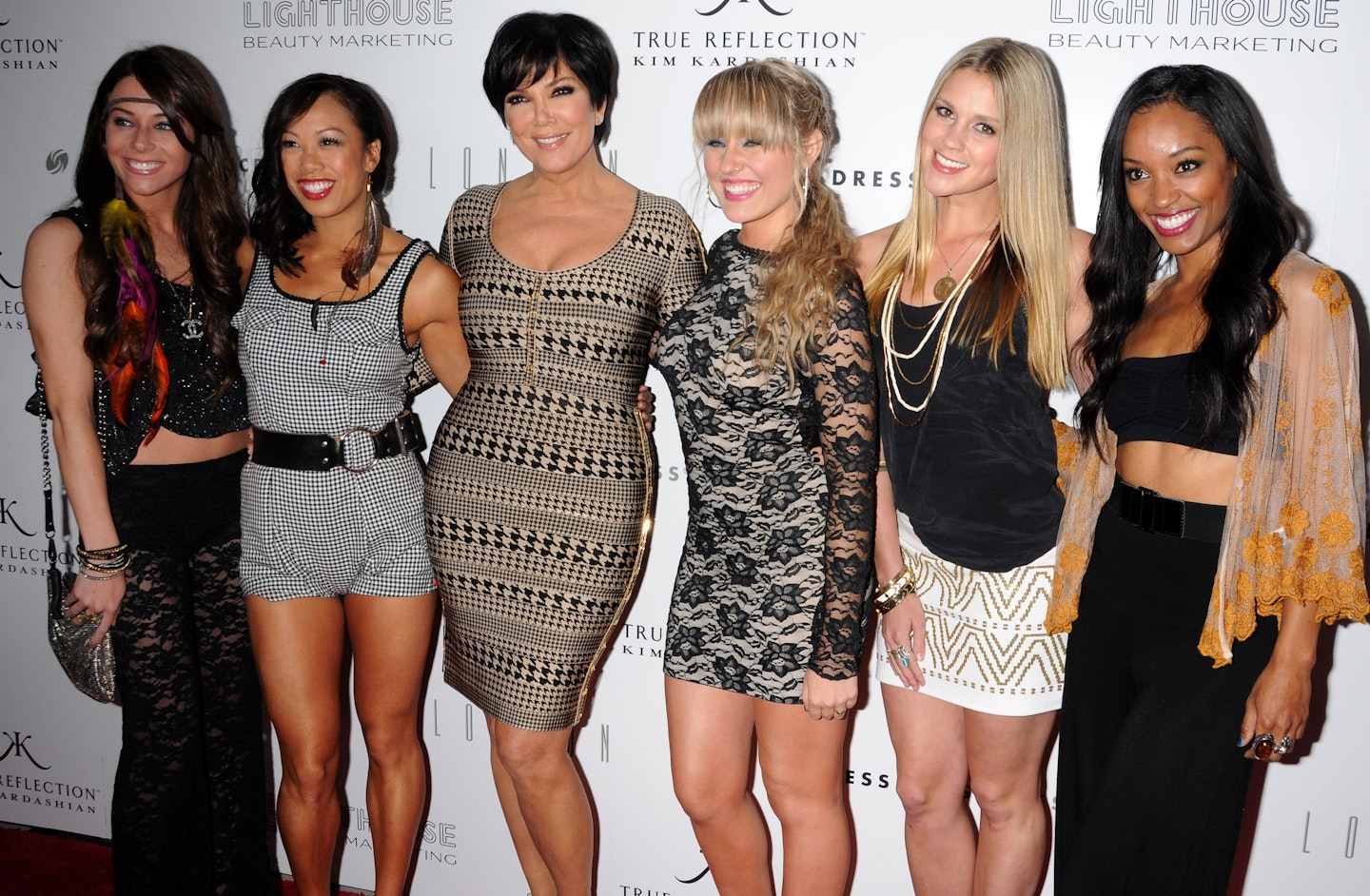 We caught up with Mandy when she was in town for London Fashion Week, where she spilled the beans on what it was like being managed by Kris Jenner.
"When we auditioned to be in a girl group we had no idea that Kris Jenner was going to latch on to us" said Mandy, 26. "I brought my good friend Ken Baker – who's a producer over at E! – to come and meet me and BG5 and he said, 'I think Kris would be really interested in you guys,' so he came with Kris into the studio one day and she instantly fell in love with us. She was like, 'I would love to help you girls, I would love to co-manage'. I also had another manager who was really into the music world as well so Kris helped us in other ways. It was so cool to be part of that Kardashian clan."
Cool is an understatement. We are dying to know what it's like… Mandy tells us: "A lot of people ask me 'Are they nice? Are they dramatic?' – I feel a lot of it is for the television show because off camera, they're so sweet, especially Kris. And I got to meet all the girls as well, they're all lovely, love them all."
Come on, really, so Kris isn't a pushy parent? "No not really," said Mandy. "I think she just wants the best for her girls. She co-managed us and all she wanted was the best for us, she's just always looking out for the girls in the best way possible. Kourtney and Khloe came to check out a showcase once – they were a fan of our music. It's really awesome to be supported by people in the spotlight – I guess we are doing something right."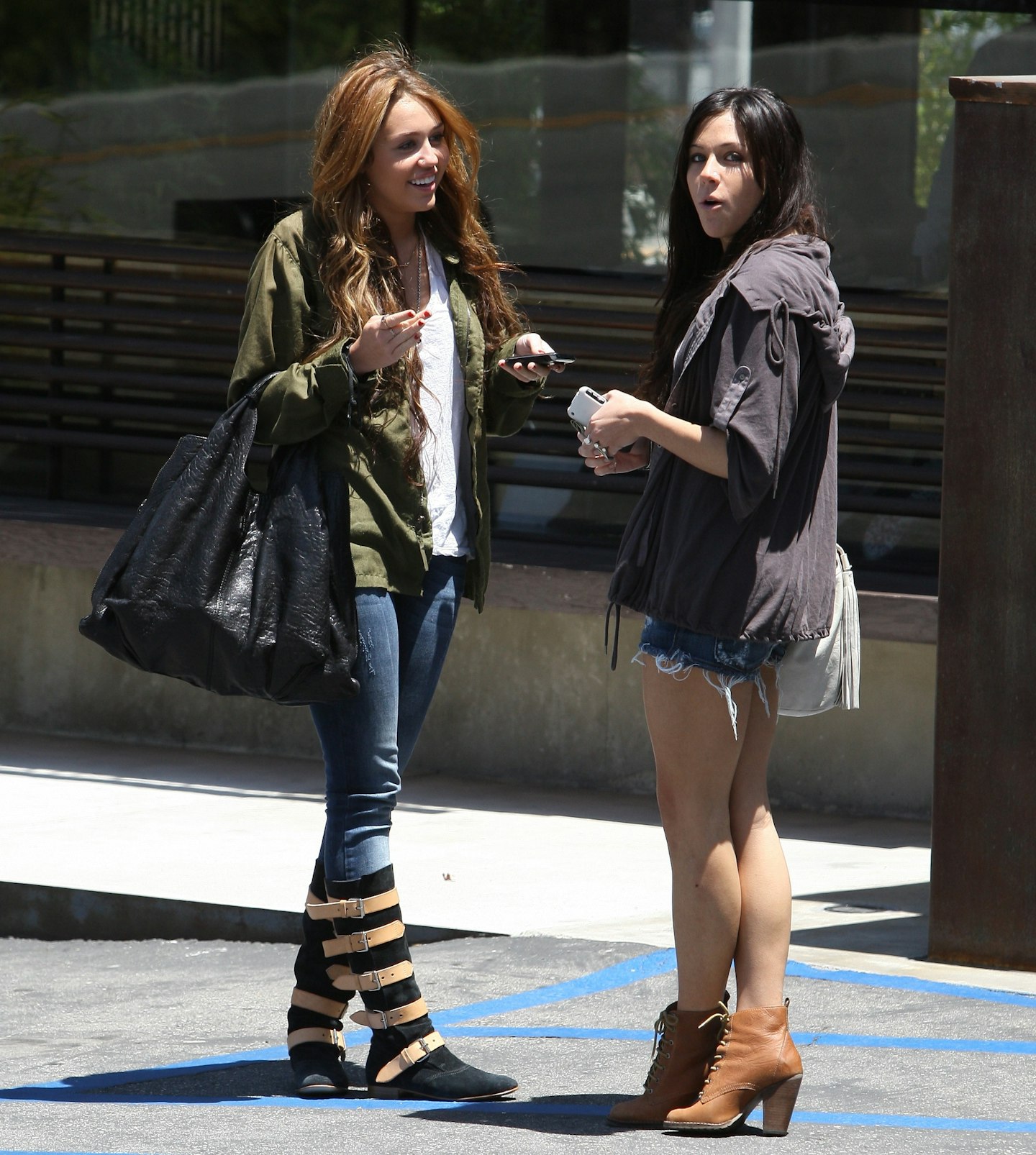 But being in a group co-managed by Kris Jenner can have its downside. Mandy told us: "I didn't get much choice in what I wore when I was in the girl group. We had this beachy vibe to us so I had to dress that way. I also didn't get to sing what I wanted to sing. As much as I loved it and I loved the girls, I'm much happier doing my own thing."
And although Mandy hasn't spoken to Kris in a while, they still follow each other on Twitter and Mandy wants to meet up with her again soon. She told us: "My friend Ken [Baker] is an executive producer over there, they're like brother and sister, Ken and Kris, so I'm sure I'll run into her again eventually. She's constantly busy, at their house there are people going in and out all the time, cameras, business people – it's like non-stop for that family."
Mandy has just featured on a new single called Tonight for Fagault & Marina (who have had dance chart number one hits with Beyoncé and Nelly Furtado), and if she's planning a Kardashian reunion, she could just bump in to Kim's husband Kanye. Mandy added: "OMG that would be so crazy. I should get him to listen to my music for real. That would be awesome, I'm a big fan of Kanye… a duet would be sick."
It certainly would be siiiiiick! But a reunion with Miley for another Miley and Mandy show is more like it….