After wowing legions of fans with her dramatic weight last year, presenter Scarlett Moffatt has revealed she is now happier after gaining weight.
The reality star dropped from a size 18 to a size eight with the release of her exercise DVD Superslim Me but soon found her new size hard to maintain.
Speaking on the The Dan Wootton Interview podcast, Scarlett said: ""I was so focused on staying slim I stopped being sociable. I was like, 'I can't drink this then I'll be hungover and I'll want to eat a McDonald's breakfast the next day,' so I never really got into a good routine."
GALLERY: Scarlett Moffatt's weight loss in pictures
Follow Scarlett's weight loss journey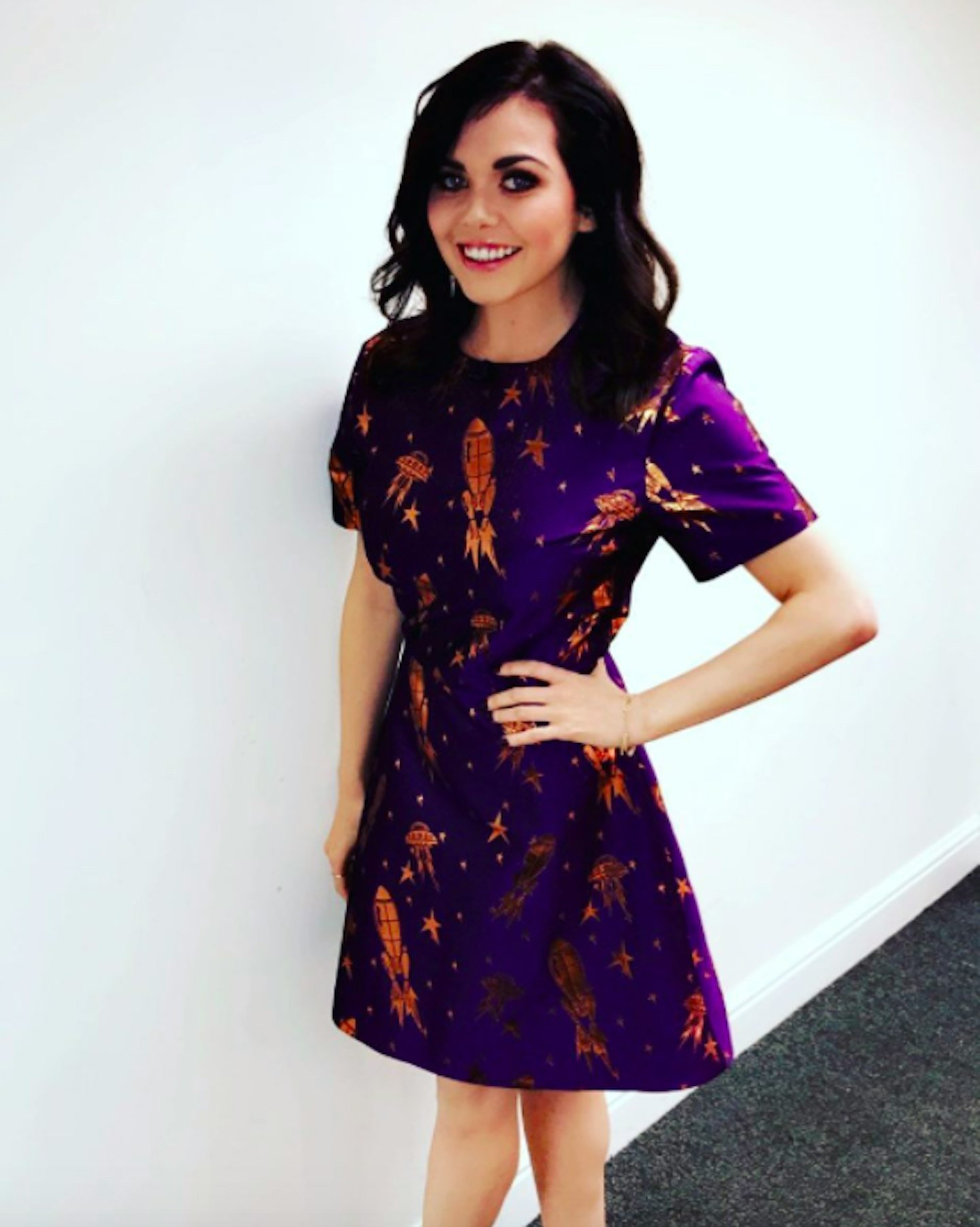 1 of 17
CREDIT: Instagram / scarlett_moffatt
Scarlett Moffatt before: How did she start her weight loss journey?
Scarlett decided to take things slow and steady when it came to her approach to losing weight. Given that she used to train as a ballroom dancer, Scarlett decided to reignite her regular exercise routine, which she had given up to go to university."It was really intense training but... I stopped when I was a student and discovered alcohol and kebabs, and I've never found any exercise to replace it."The 25 year old also admitted that she was just going to cut back on eating all the "wrong things" all the time.Atta girl!
2 of 17
CREDIT: Instagram / scarlett_moffatt
Scarlett Moffatt's health scare made her change her diet
In 2016, Scarlett opened up about a health scare that triggered the start of her weight loss journey.After a trip to the doctors which left Scarlett shocked when she was told she was clinically obese and at risk of type 2 diabetes, she told Closer: "I knew I was overweight but when I went to the doctor for a check-up, she said 'You're not overweight, you're obese'."She added that the shock gave her the "rocket up her bum" that she needed.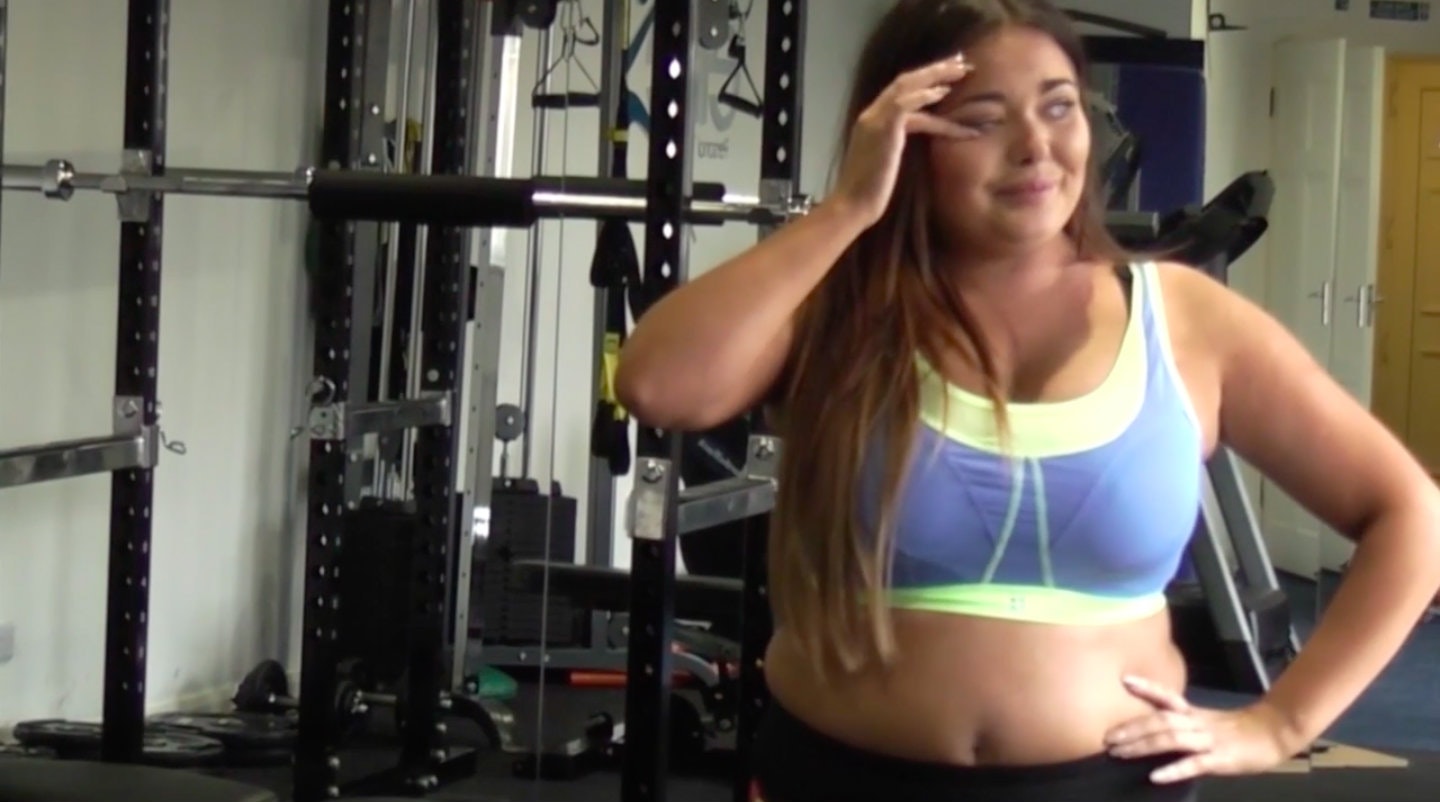 3 of 17
CREDIT: Instagram / scarlett_moffatt
Scarlett Moffatt weight loss
In footage from her fitness DVD, Scarlett is seen starting out on her fitness journey and weighing herself for the first time at her heaviest.She says: "Last time I worked out I was 8st 7lbs but I think that dream has long gone."Right, I think it's going to be I'm going to say 9 and a half stone but I know it isn't but I'm saying that to be nice to myself."After weighing herself and discovering that she weighed 11st 4lbs she couldn't believe it: "Oh my god. That cannot be right. I don't even want to say that I'm embarrassed."She then broke down in tears: "I can't believe that I've got to that weight. But it's not going to get any more which is the good thing, it can only go down."That needs to change now, that's not healthy I'm only 25 and I'm 5ft."I've just got to work hard."
4 of 17
CREDIT: Instagram / scarlett_moffatt
Scarlett's weight loss diet plan
According to the star, there wasn't one! Yep, Scarlett simply changed her outlook towards food. She explained to New! magazine that the high intensity work outs meant she couldn't really cut down on calories: "I've just started exercising quite a bit actually. "I'd say I do HIT [High Intensity Training] about three times a week."Yup, the classic combo of a healthy diet and a decent amount of exercise - it really is that simple!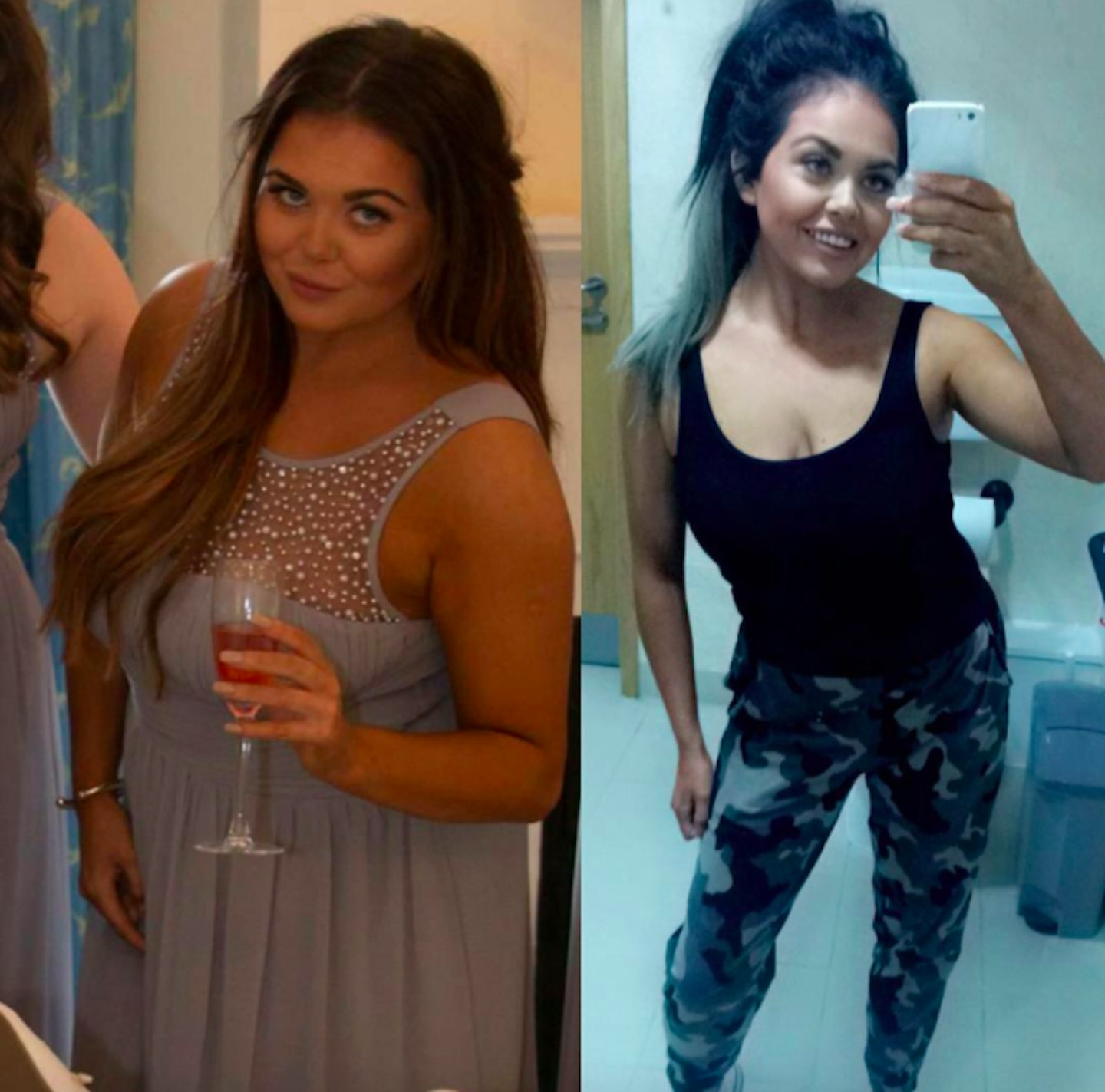 5 of 17
CREDIT: Instagram / scarlett_moffatt
Scarlett Moffatt's battle with body shamers
Behind her perky personality, Scarlett revealed that she suffered as a result of online bullies. Although Gogglebox has helped catapult her extremely 'normal' life into the public eye, fame has definitely had its downsides, something that Scarlett has experienced first-hand.Mostly targeting her weight (and her tan), Scarlett has admitted that the constant trolling on social media has definitely taken its toll.She told the Belfast Telegraph: "People have said: 'You're that fat you should just go and die.'"There are odd ones, mostly men, who criticise me about my weight and size and say I'm ugly. I'd be lying if I said it didn't hurt sometimes."Scarlett also admitted that she gets more distressed by how the vile comments affect her parents, Mark and Betty, who also appear on the show - especially as she was also viciously bullied as a young child."My mum's cried about stuff she's read about me, so I end up putting on a brave face because I don't want her to be upset," she said.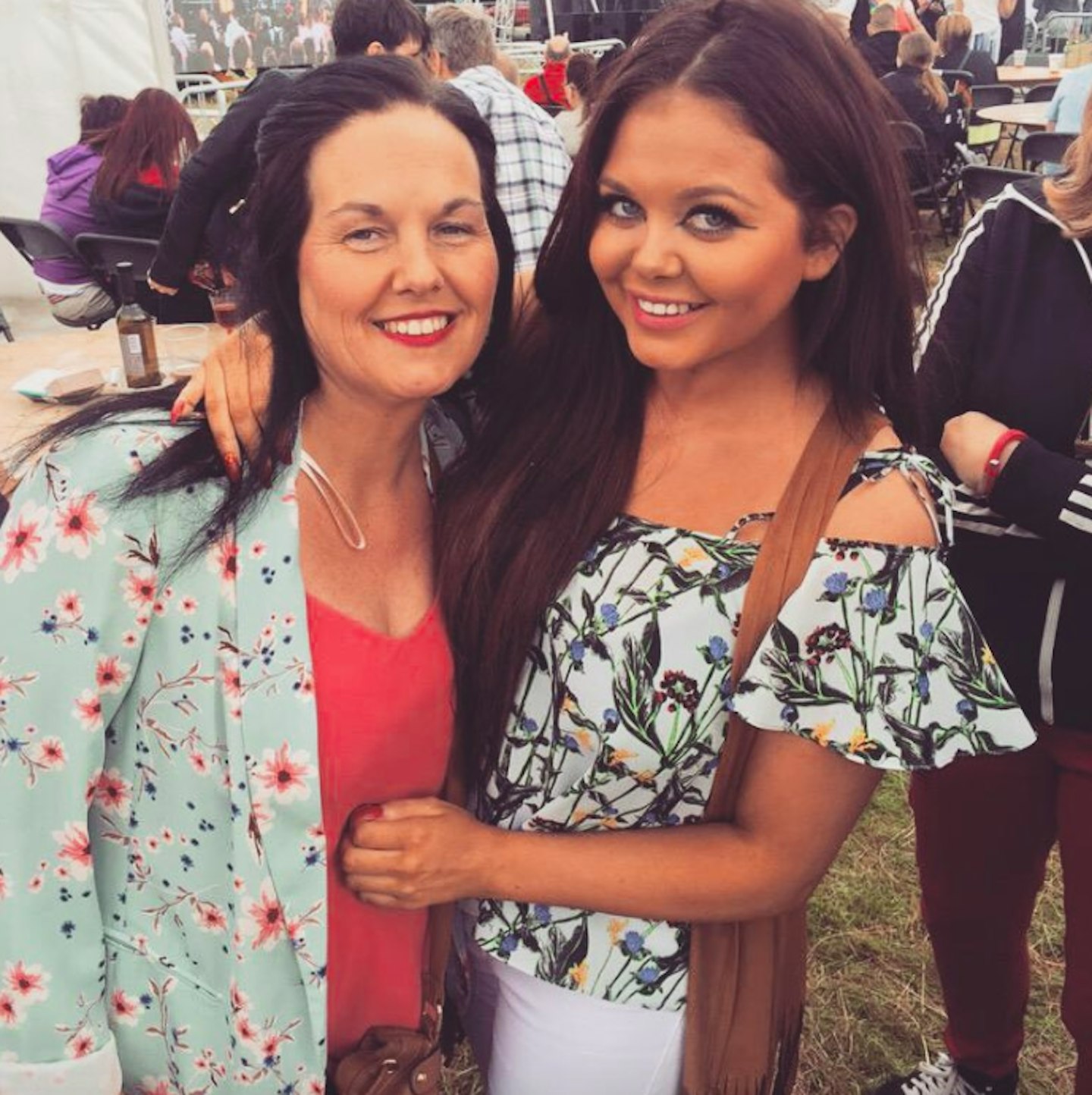 6 of 17
CREDIT: Instagram / scarlett_moffatt
Scarlett Moffatt weight loss
Even after getting into shape, Scarlett was the target of online vitriol when she was body shamed yet again – this time for being 'too thin'. You just can't win with some people!She previously opened up to The Sun about the bullying she experienced as a child, which was so bad that the school let her leave ten minutes before anyone else. She said: "From aged 12 I just didn't like life. I didn't have the best time, really."But if I hadn't had those experiences at school, then I probably wouldn't be here. If I had just tried to fit in, I wouldn't be the weirdo that I am now."Despite losing weight, Scarlett has always championed positive body image and is a firm believer in the saying 'if you haven't got anything nice to say, don't say it at all.'She's famously hit back at Katie Hopkins and Kelvin Mackenzie who have made endless cruel jokes about her weight.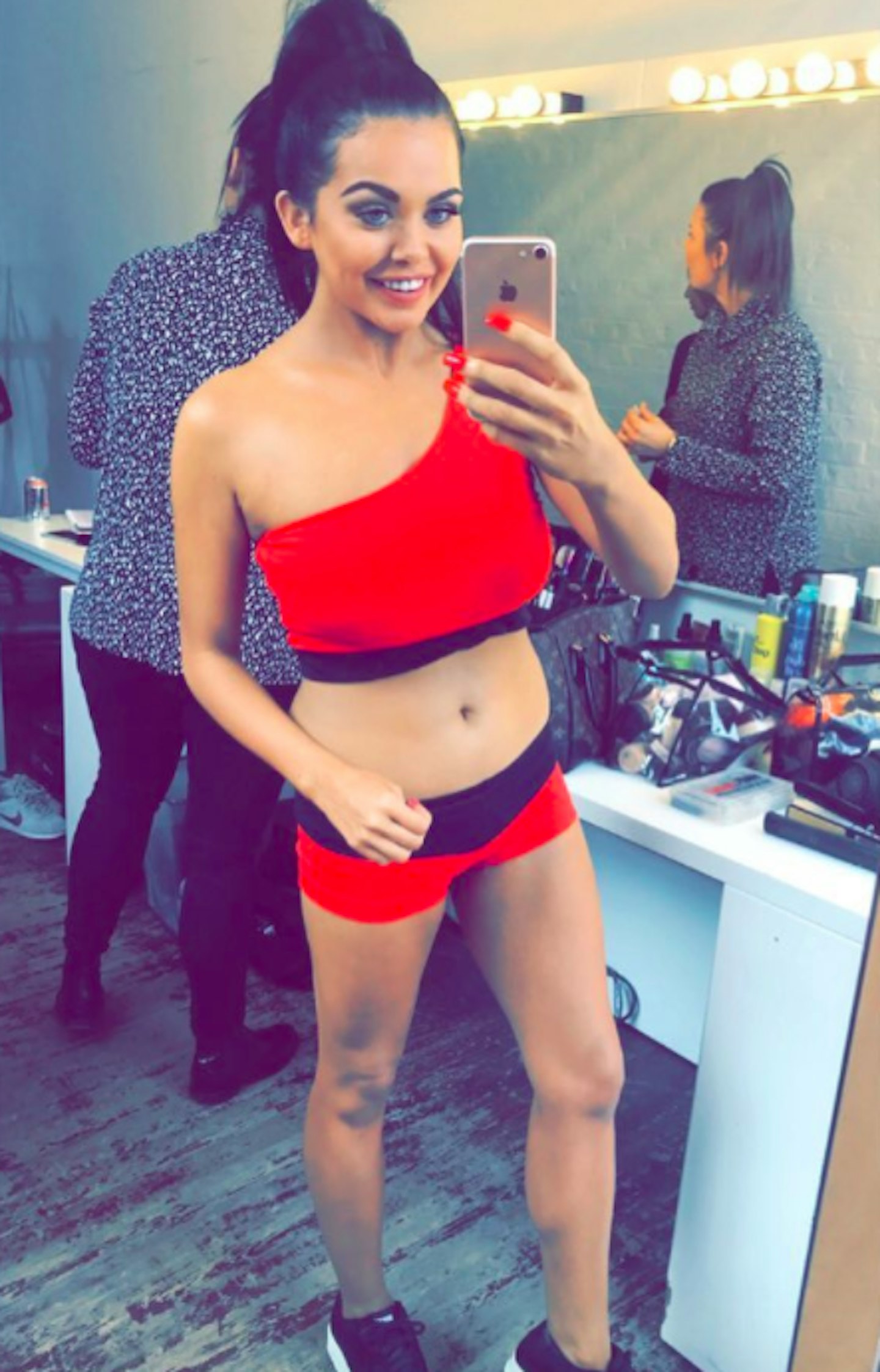 7 of 17
CREDIT: Instagram / scarlett_moffatt
Scarlett Moffatt diet DVD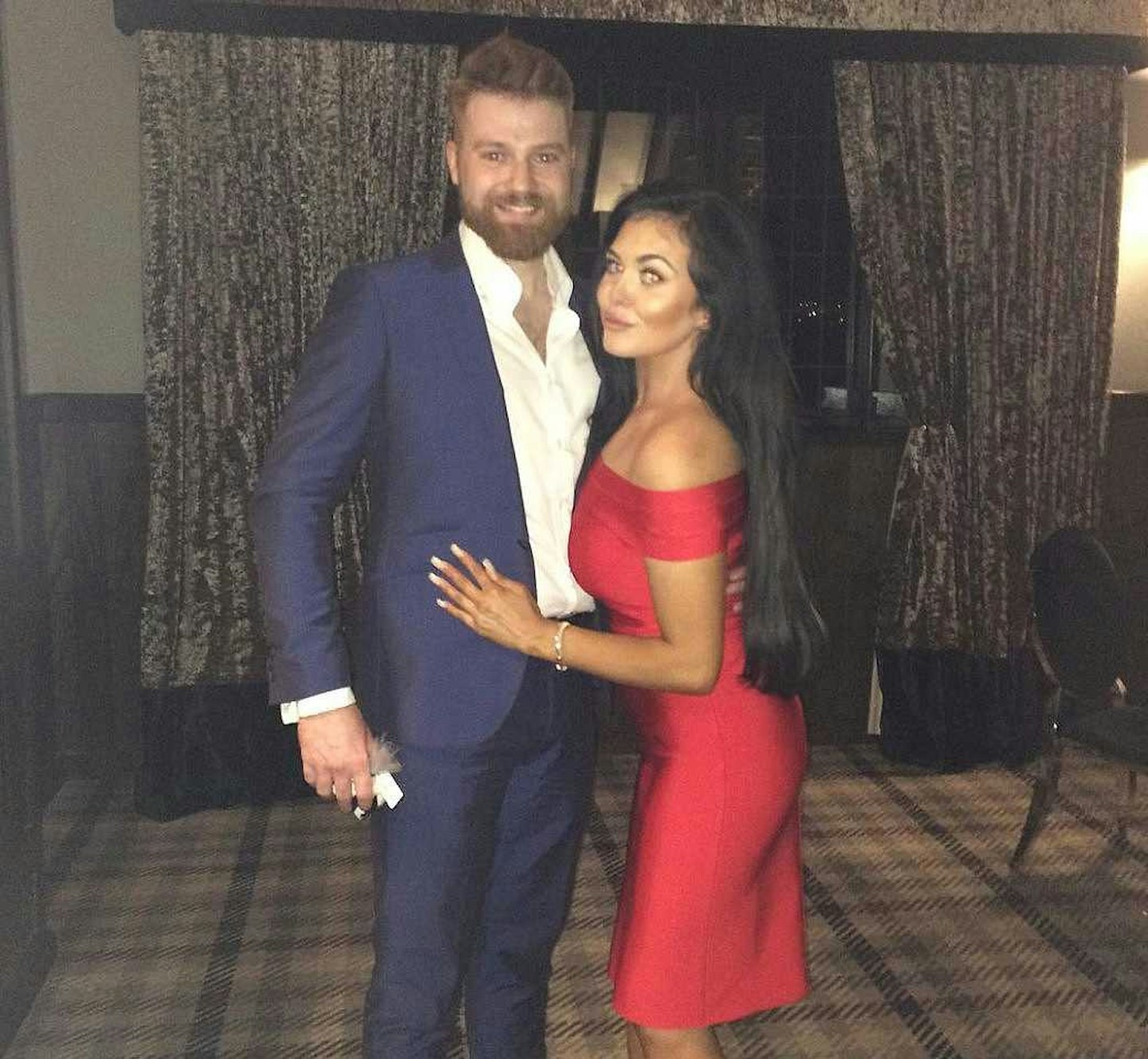 8 of 17
CREDIT: Instagram / scarlett_moffatt
Scarlett Moffatt's ex-boyfriend Luke Crodden
Personal trainer/sales advisor Luke Crodden, Scarlett's now ex-boyfriend, was on hand during her overhaul to guide her through her weight loss.Admitting that sticking to it could be pretty tricky at times, Scarlett revealed that Luke was always there to help her get back on track.At the time, she told Closer: "Luke is so encouraging. He says whatever I choose to do, he'll do it with me and it will be great to have his support."Sadly, Scarlett and Luke broke up in February 2017 and despite reuniting a few months later, they went on to split again. The TV star confirmed the news in an emotional Facebook post.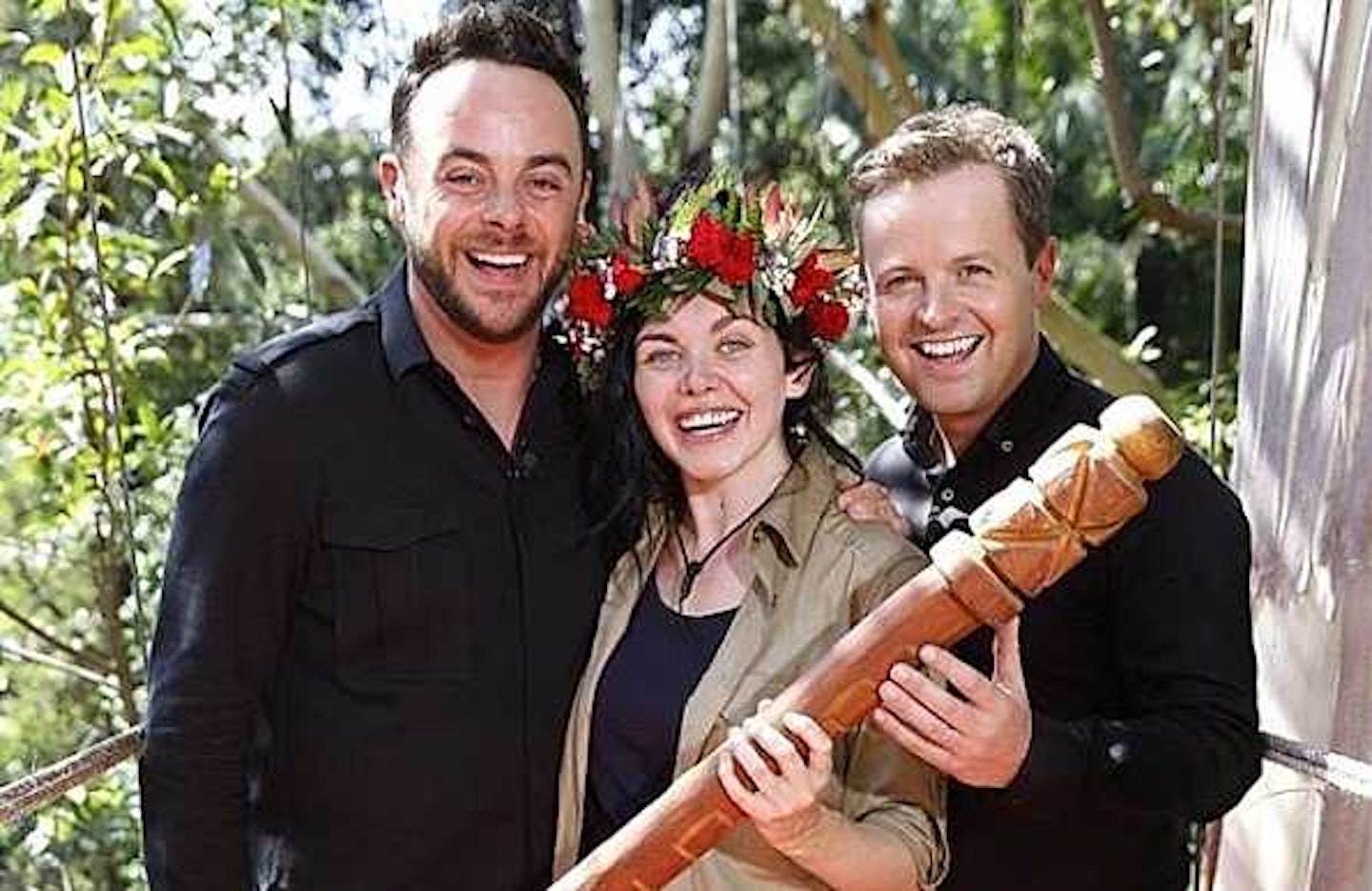 9 of 17
CREDIT: Instagram / scarlett_moffatt
Scarlett Moffatt, I'm A Celebrity Jungle Queen
Scarlett appeared on ITV favourite I'm A Celebrity… Get Me Out Of Here! in 2016 presented by two people she has called an "inspiration" – fellow Geordies Ant & Dec.She made it to the final against Emmerdale's Adam Thomas and comedian Joel Dommett – but it was Scarlett who took the jungle crown.Scarlett emotionally revealed when she won that she's did it for the girls, especially her beloved little sister: "As a kid, this will come as a surprise to you, I've always been a bit weird and I wasn't accepted in a lot of social groups so I feel that if I won I would be showing my little sister that it doesn't matter you can just be you."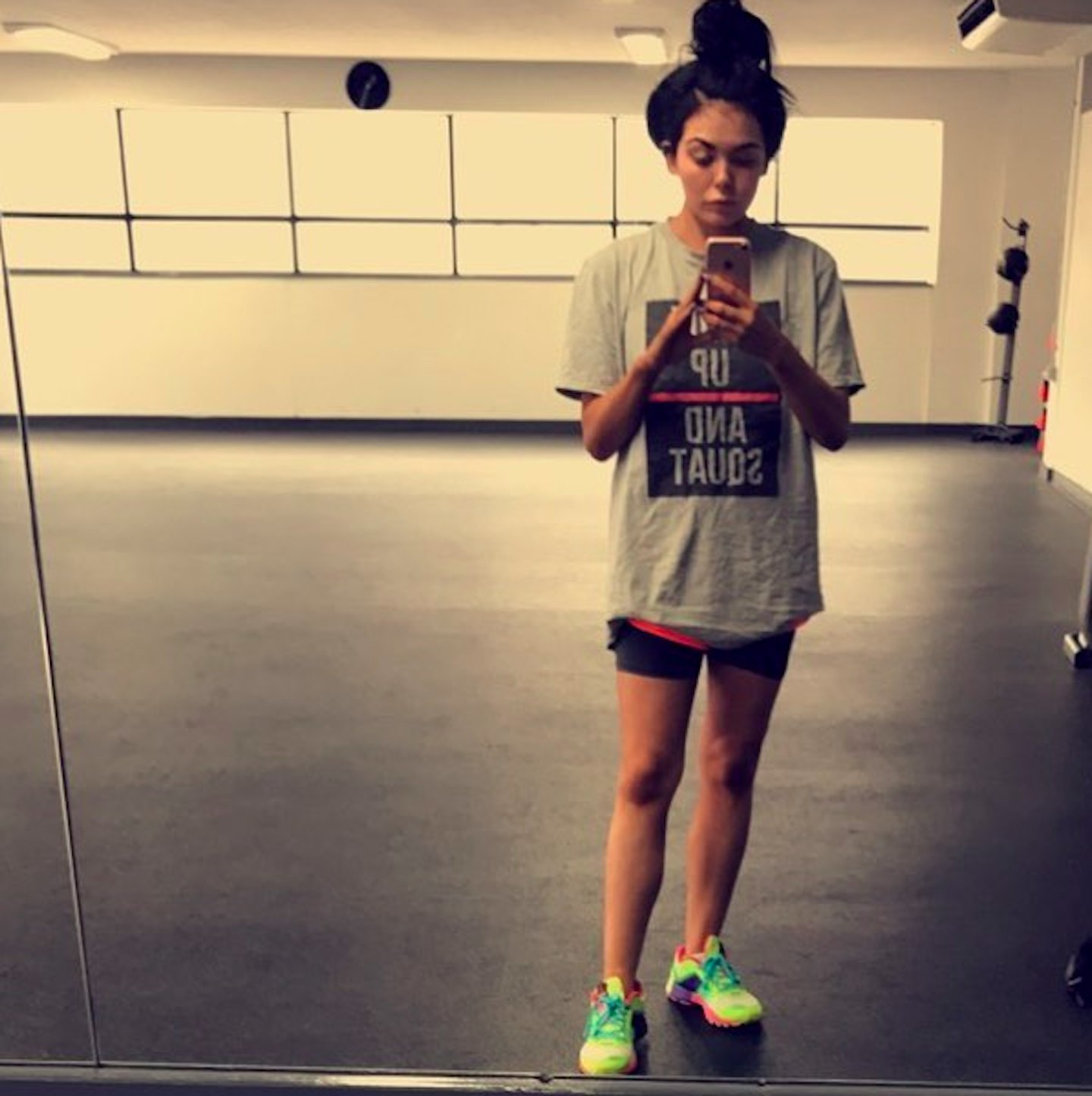 10 of 17
CREDIT: Instagram / scarlett_moffatt
Scarlett Moffatt weight loss
After "crying like a baby" when she found out she had lost three stone over the past year – Scarlett was then ready for anything.From a lucrative fitness DVD deal to a stint in the jungle, insiders said at the time that Scarlett couldn't wait to get into a bikini on the show.A source told Closer: "Scarlett loves showing off her figure now – she's bought a whole new wardrobe and now she can't wait to strip off in the jungle."She's told friends how she would have been self-conscious before losing the weight but now she feels back to her old self."She definitely wants to be known as one of the sexiest contestants on I'm A Celeb – she's joked about giving the other girls a run for their money."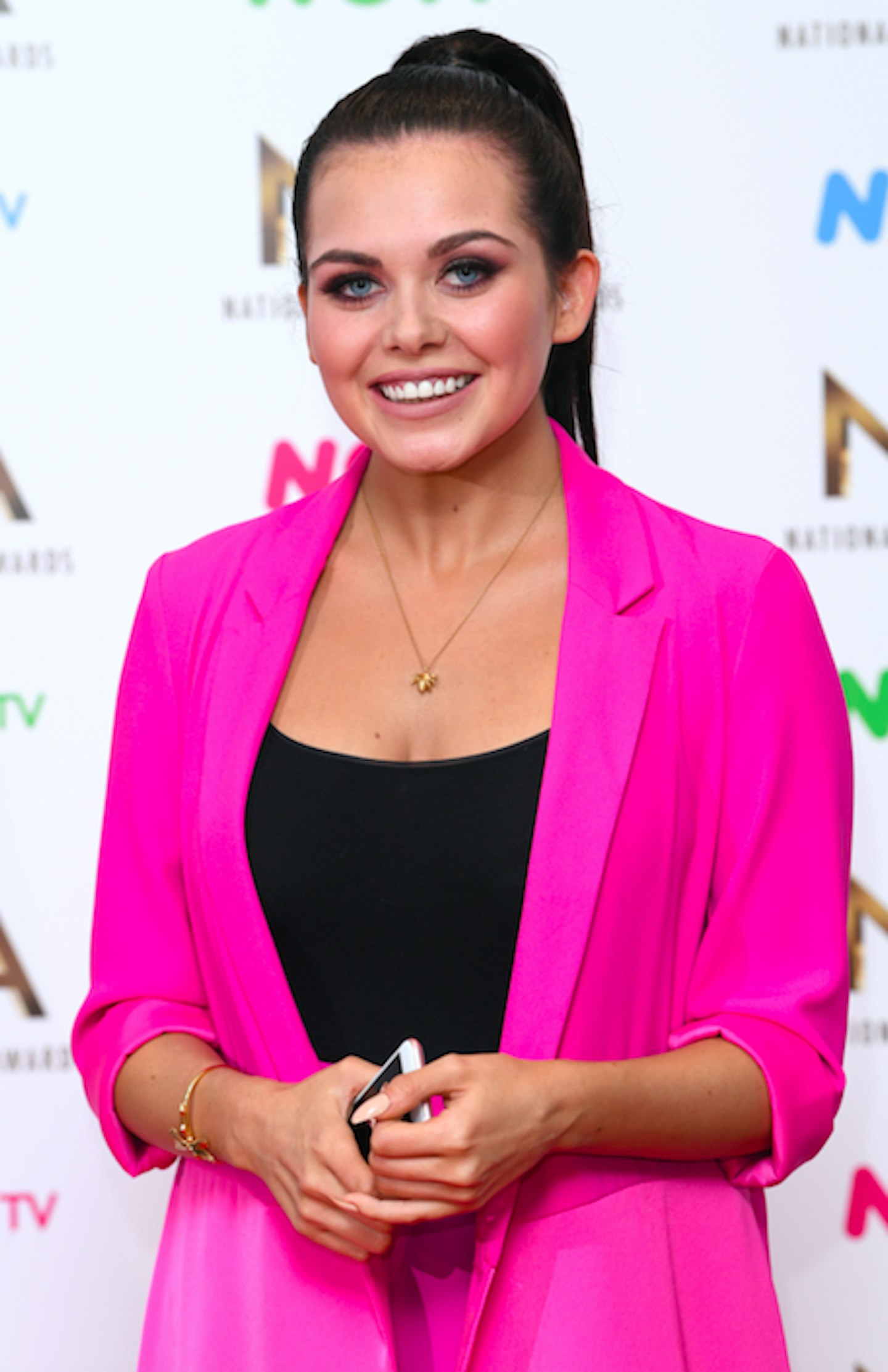 11 of 17
CREDIT: Rex / Shutterstock
Scarlett Moffatt presented the 2017 National Television Awards (NTAs)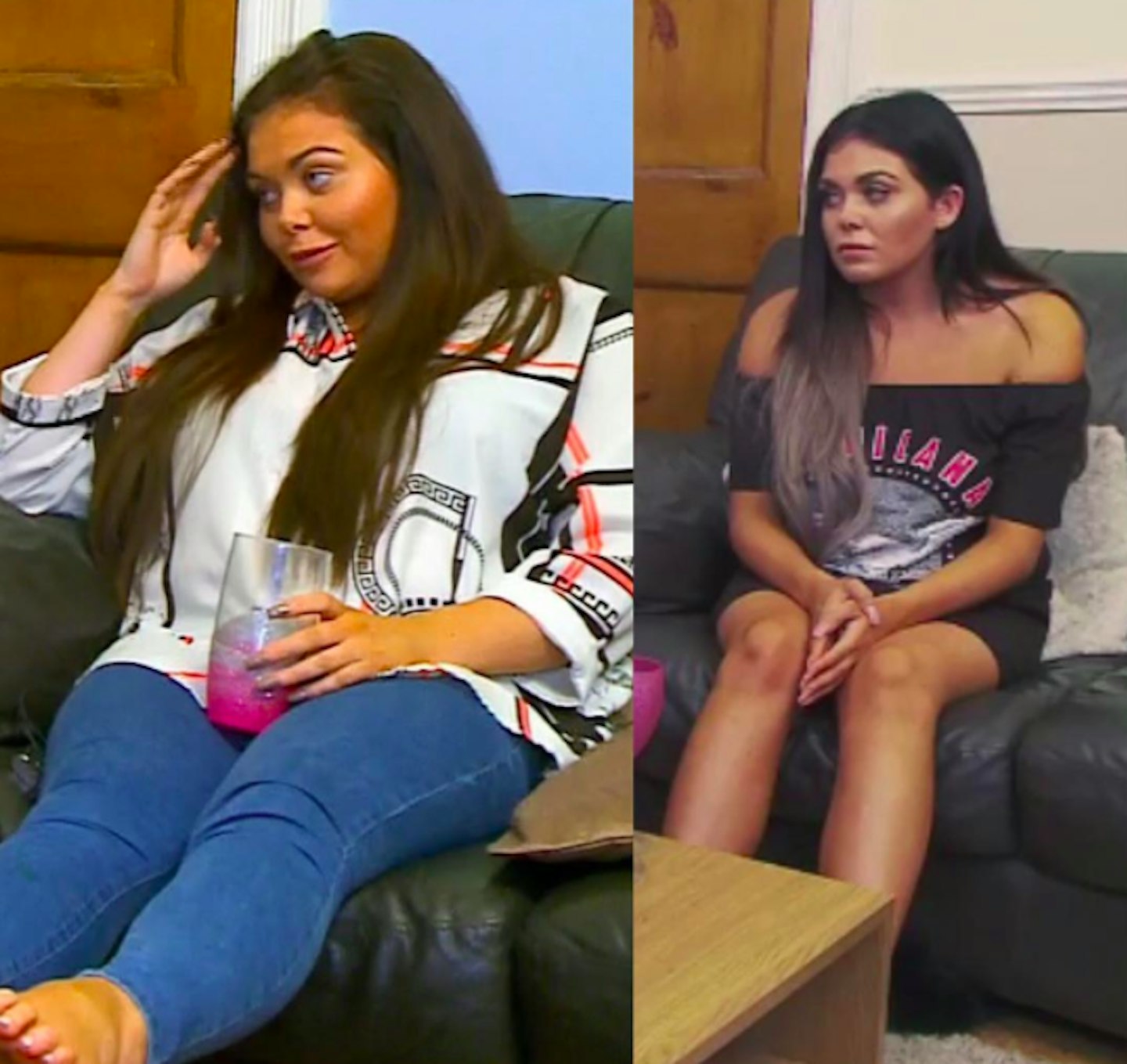 12 of 17
CREDIT: Channel 4
Scarlett Moffatt before and after weight loss
We think she's always looked incredible, but her smile seems to be a lot bigger these days. Plus, her confidence is through the roof, which means hard work really does pay off!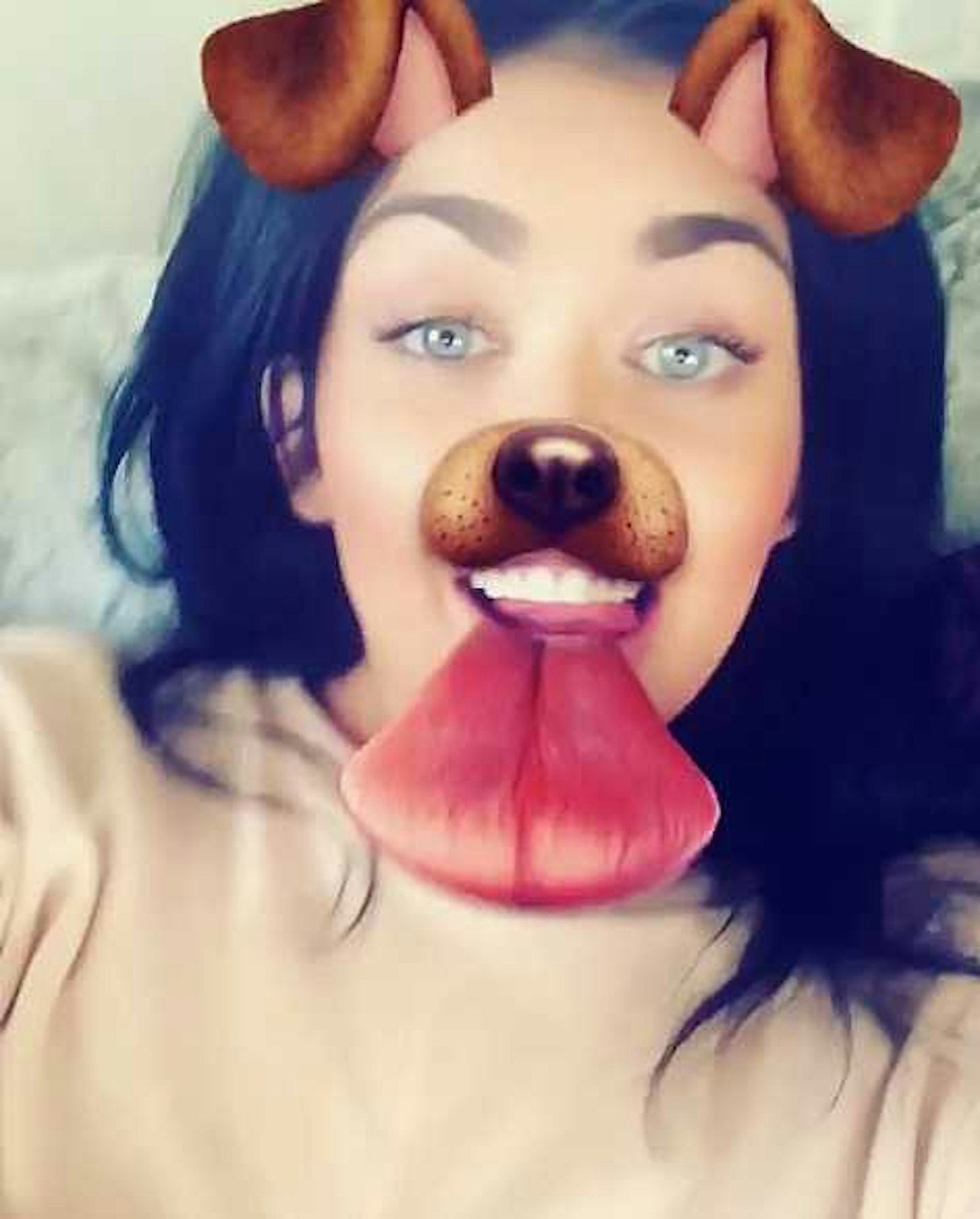 13 of 17
CREDIT: Instagram / scarlett_moffatt
Scarlett Moffatt snapchat
The lovely lady shares incredible insights into her everyday life (and intensive workouts) over on her snapchat account!Get following over on @Scarlettmoff!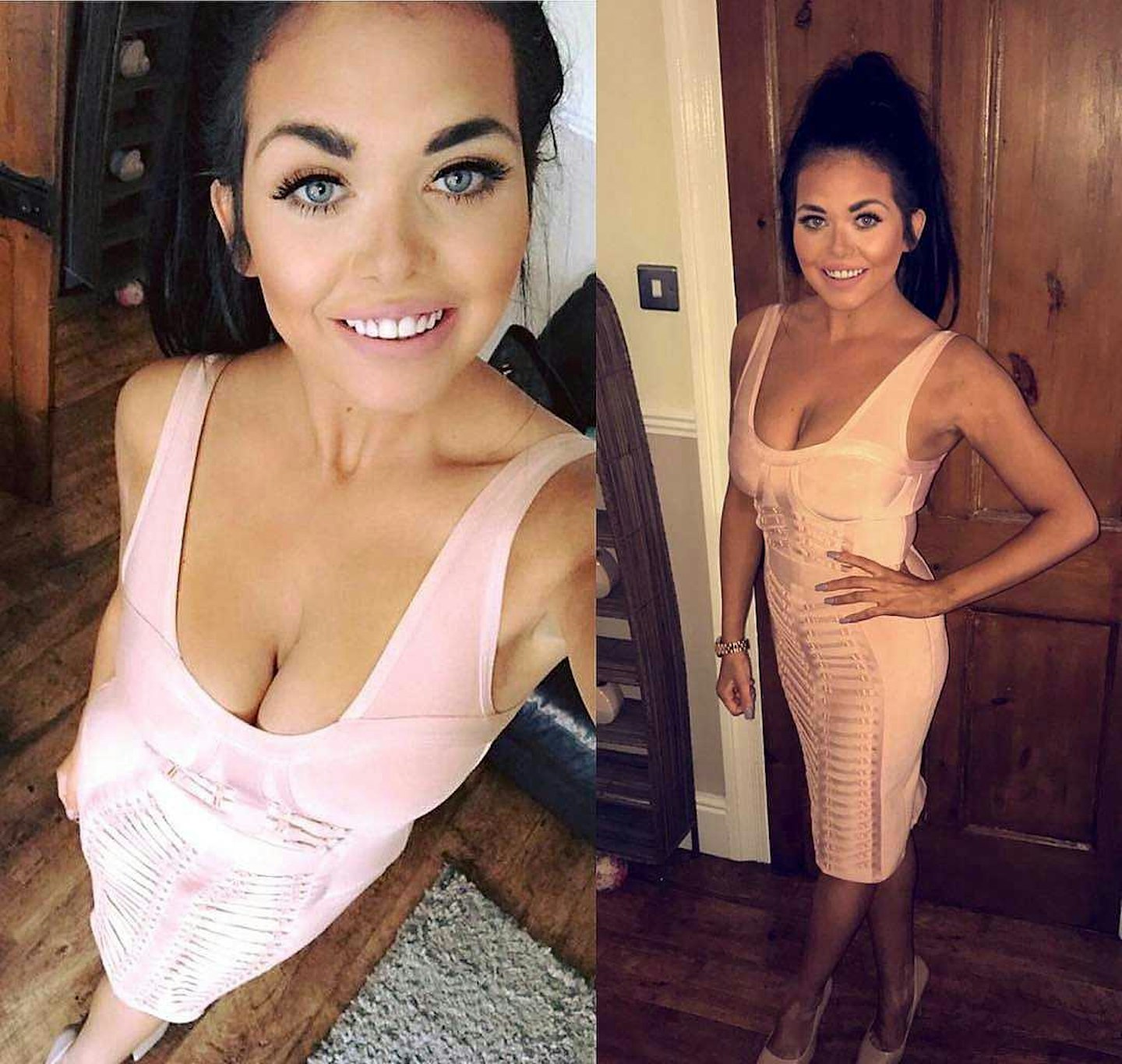 14 of 17
CREDIT: Instagram / scarlett_moffatt
Scarlett Moffatt 2017
Scarlett uploaded this photo with the caption: "Scarlett's super slim me DVD done ud83dudcaa still can't believe I have went from a size 18 to a size 8! Honestly lovelies feeling healthier, fitter & more confident is the best feeling!! Let's motivate each other, we can do this!! #motivation #fitness #weightloss."We love how she is so keen to lift everyone else up with her, rather than trying to distance herself from her fans. Her encouragement has already inspired many people to lose weight, as reviews of the DVD are absolutely glowing of the 26-year-old.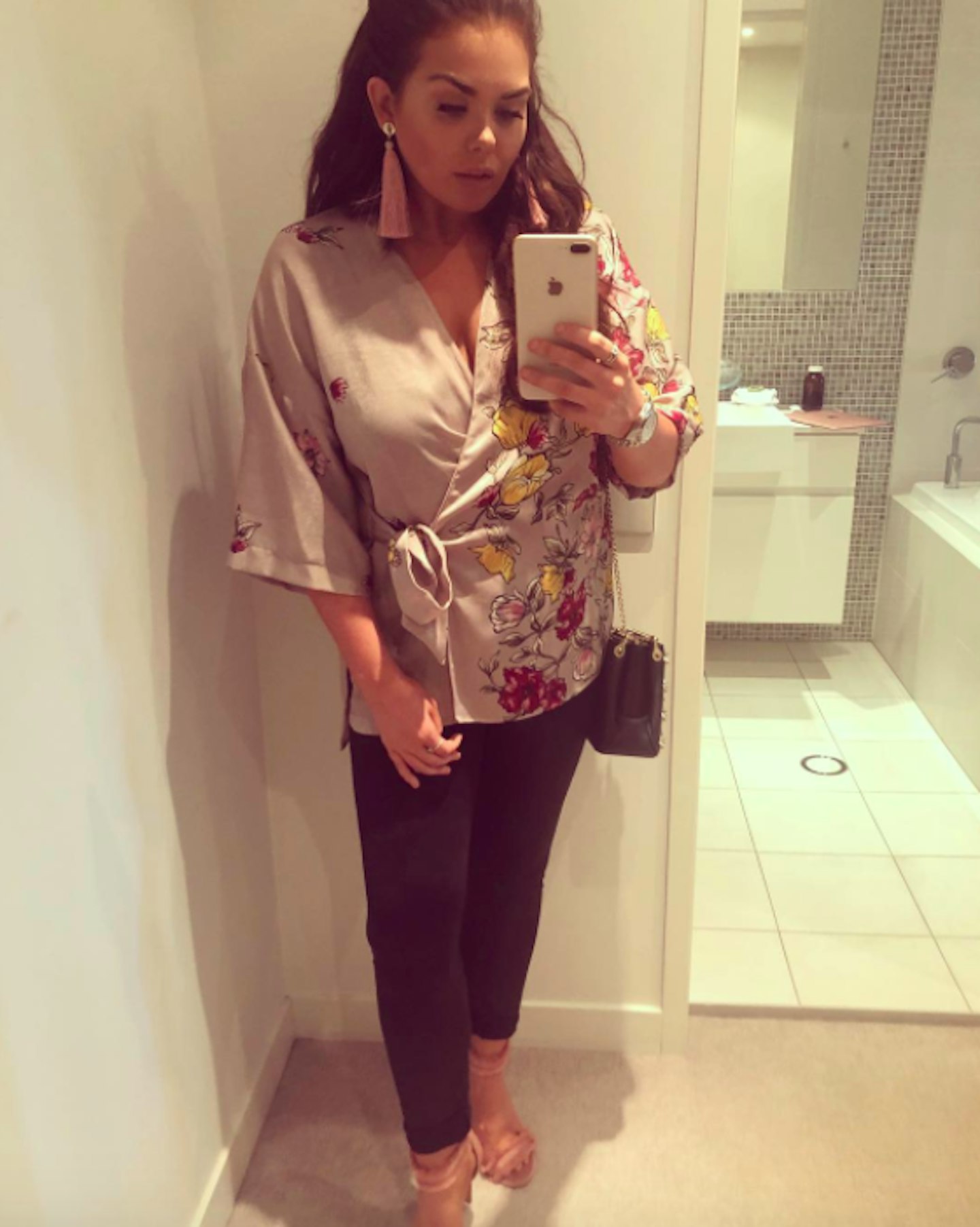 15 of 17
CREDIT: Instagram / scarlett_moffatt
Scarlett Moffatt vows to slim down
In 2018 Scarlett vowed to slim downafter ditching her intense workout regime. On Instagram, she wrote: "First day back at the gym today. "I know it'll take a good couple of months to get my memory muscle back into the swing of things but I can't wait to get fit for me, your health is your wealth."After a fan asked about her weight gain, she replied on Instagram: "Life took over and I know that sounds like an excuse but I was so busy, eating on the road! Was surrounded by not encouraging people - but that's all changed ud83dude0a "
16 of 17
CREDIT: Instagram / scarlett_moffatt
Scarlett Moffatt was miserable following weight loss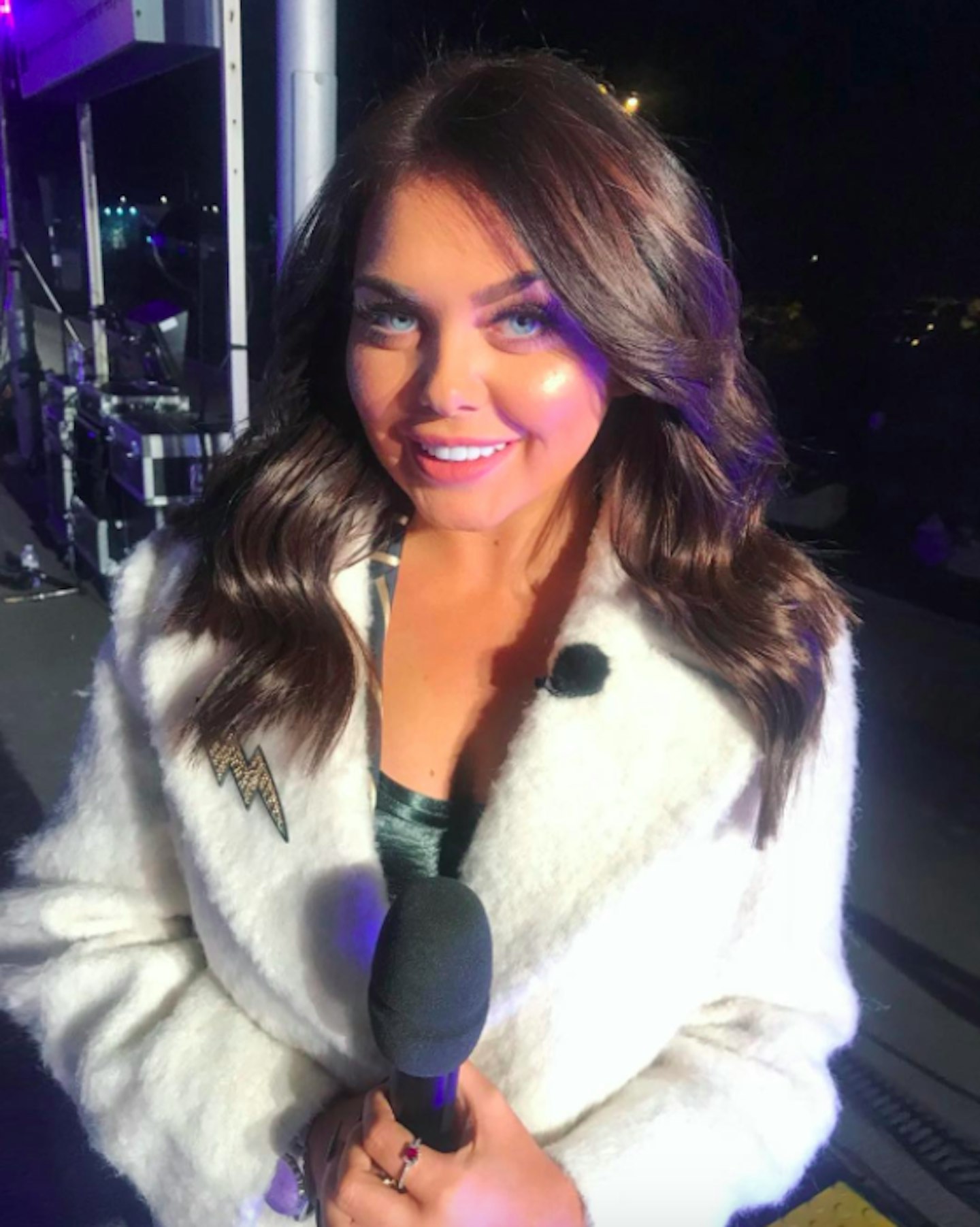 17 of 17
CREDIT: Instagram / scarlett_moffatt
Scarlett Moffatt DVD sham claims
Things took an awful turn for Scarlett Moffatt amid claims that her weight loss DVD was a sham.It's reported that she lost three stone after attending a bootcamp in Switzerland and ate only 700 calories a day.The Sun obtained text messages where she allegedly said to a friend of hers: "I wanted to make an honest DVD this doesn't feel right (crying emoji)."It's even been claimed that the TV star might have to repay the producers of her DVD £100,000 as she didn't keep the weight she lost off for a year.
After giving up her intense exercise and diet, Scarlett became a more manageable size 12.
She explained: "Whereas now I like going to the gym but I also like going for food. So for me, it's not necessarily that I'm the most happy with my body, I'm just happy with life. I've got the balance right."
The Geordie has proved popular ever since her appearance on Channel 4's Gogglebox before she left to win I'm a Celebrity Get Me Out of Here, present Saturday Night Takeaway and even report on the recent Royal Wedding.
After recent cosmetic surgery claims, Scarlett hit back on Instagram, uploading an adorable throwback photo when she was six years old.
She wrote: "This is me age 6. I have the same button nose, chubby cheeks & monobrow that I do now (just now highlighter and contouring exists ha)"
"I also have the same attitude in that life is measured by how many times I laugh a day and how much love I have in my heart. because that's all that truly matters! Ladies, women, girls... despite what most media thrusts upon you ... we are more than an aesthetic shell. "
We think you look fab Scarlett!