Ways in which celebrities are different from norms news now, and Eva Mendes has sparked speculation she's pregnant with her second child. How? Er, by carrying an extra-large bag.
Yep – the baby-klaxon started sounding yesterday morning when Eva, 42, was papped holding a huge tote bag over her stomach as she walked along a street in Los Angeles to meet her long-term partner Ryan Gosling.
She'd also draped a trench coat over her arm, so the waiting photographers were unable to snap her would-be bump.
Eva and Ryan already have a 19-month-old daughter called Esmeralda Amada – named after the character in The Hunchback Of Notre Dame – who was born in September 2012, a year after the couple met on the set of The Place Beyond The Pines.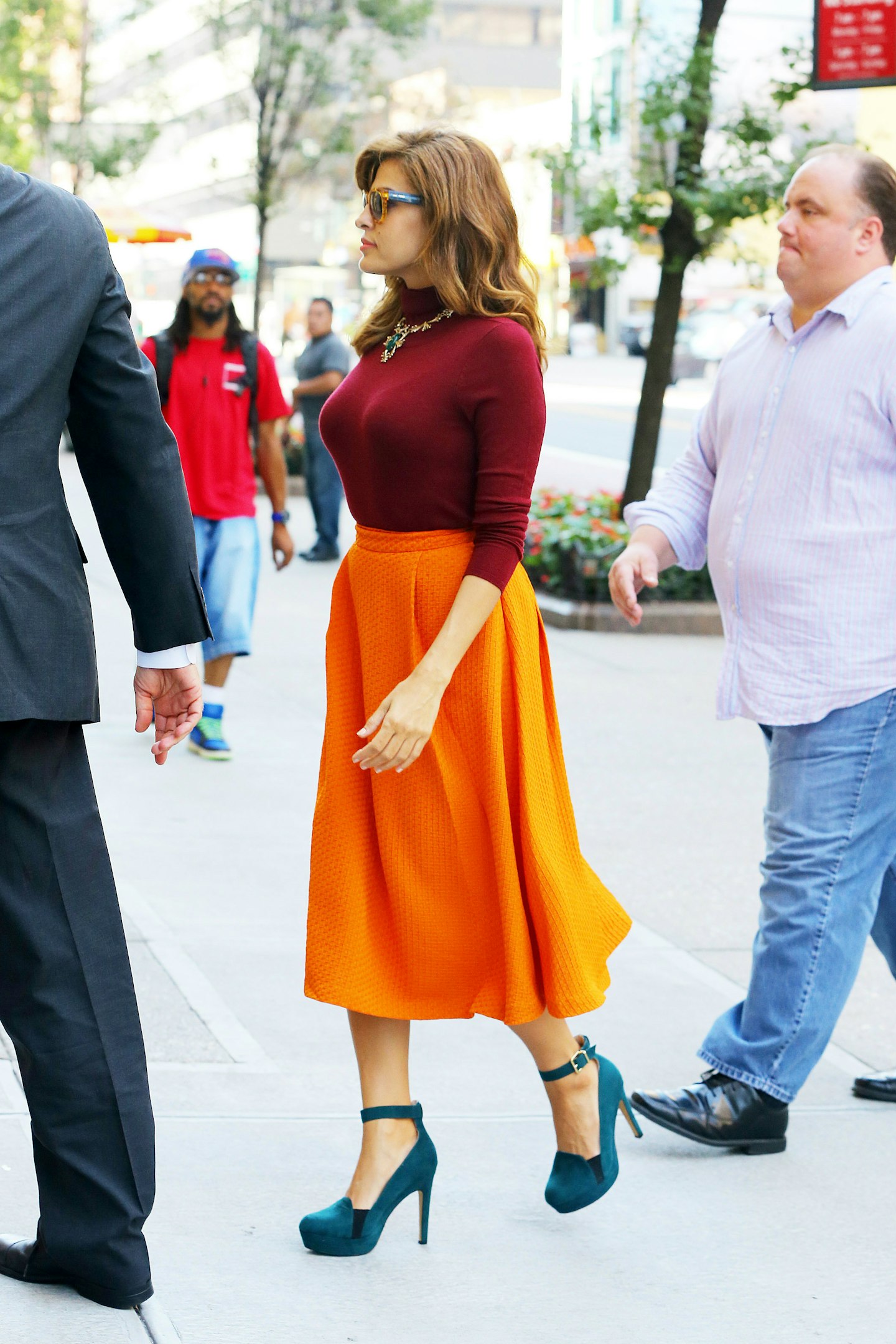 Speaking shortly after the birth of Esmeralda, Eva confessed she loved the lack of sleep that comes with new motherhood.
"I'm actually enjoying the sleepless nights because it's bonding with my little girl," she said.
When asked if she had any advice to other new mums, Eva added: "I don't feel like I've really earned the right.
"I want to respect all the moms out there. They're going to be like, 'You know what? You're a few months in. Just shut up'."
Tentative congratulations to Eva and Ryan!