The divaship Gemma Collins dramatically FELL on stage whilst presenting at the BBC Radio 1 Teen Awards.
Its official. Gemma Collins has PEAKED Gemma Collins. What did we ever do to deserve Gemma Collins. She is an icon of our time and she be protected at all costs.
The Only Way Is Essex star and lover of 'memays' fell down a HOLE on stage, whilst presenting Love Island with the Best TV Show award.
Gemma was dancing and getting her groove on (go on, gal) when she accidentally fell down the part of the stage which was bringing up Love Island celebs Jamie Jewitt, Amber Davies and Marcel Somerville.
Jamie and Marcel quickly rushed to the GC's aid, whilst Amber decided the show must go on and thanked Wembley Arena for her award.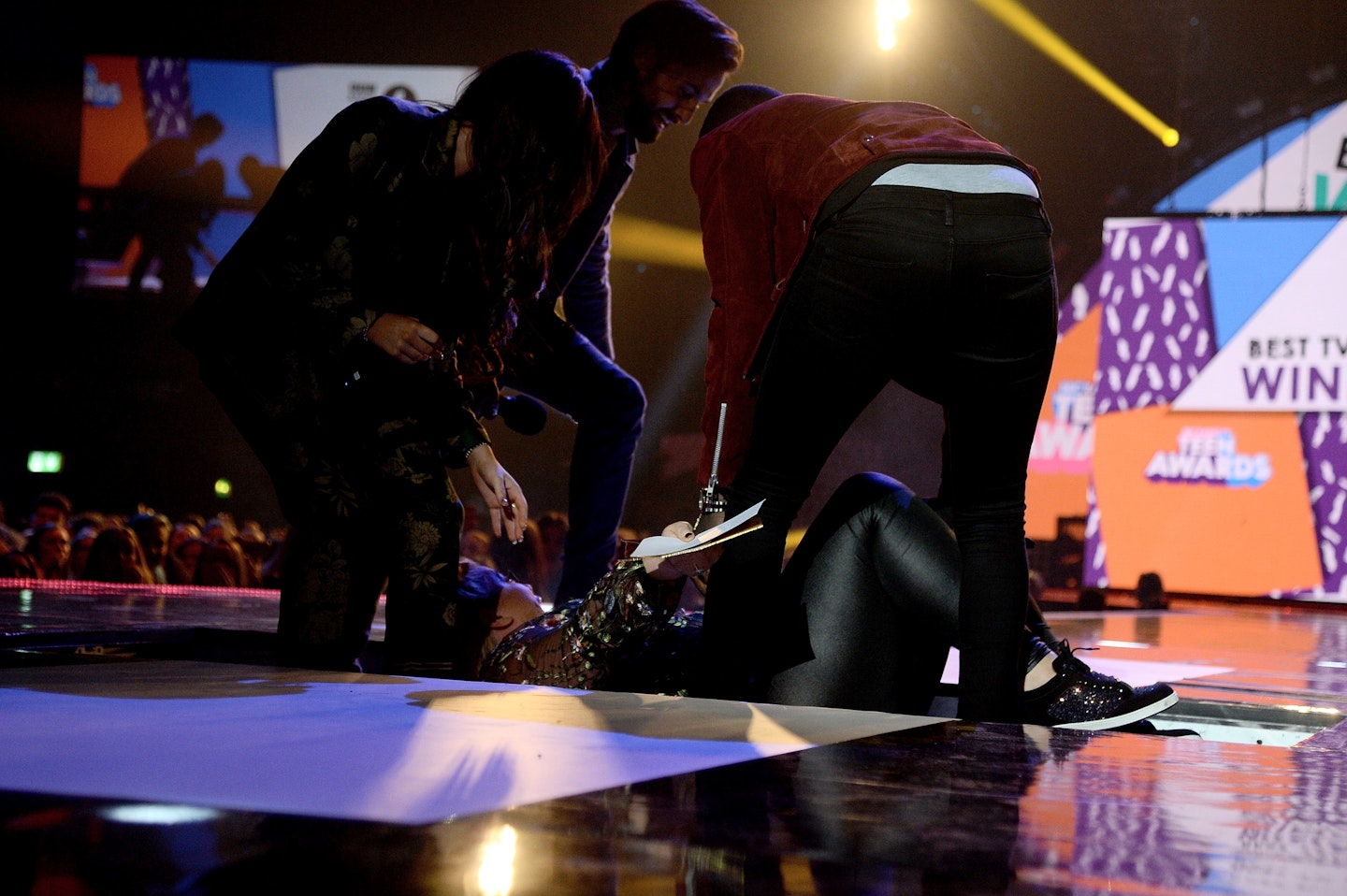 A red-faced Gemma admitted to the 12,500 fans at the arena, 'I can't believe I just fell into a hole!'
Another fan wrote: 'Gemma Collins aka the gift that keeps on giving'
Gemma Collins was quick to post a Tweet about her on-stage tumble and wrote, 'Guys it's ok I'm alive I've always said I'm like Bridget Jones 😝 don't worry everyone xx best and worst moment of my life'
She then posted the actual footage of her 'stacking it' on her Twitter page and compared herself Madonna.
Brilliant. Just brilliant.
Gemma arrived at the Teen Awards wearing a floral dress from Zara and her hair in Miley Cyrus-inspired buns.
As part of an on-stage game, Teen Award hosts Nick Grimshaw and Rita Ora asked Gemma to recreate her most iconic memes (OR MEMAYS AS SHE CALLS THEM). Gemma was happy to oblige and told the entire theatre they 'will never get this candy'.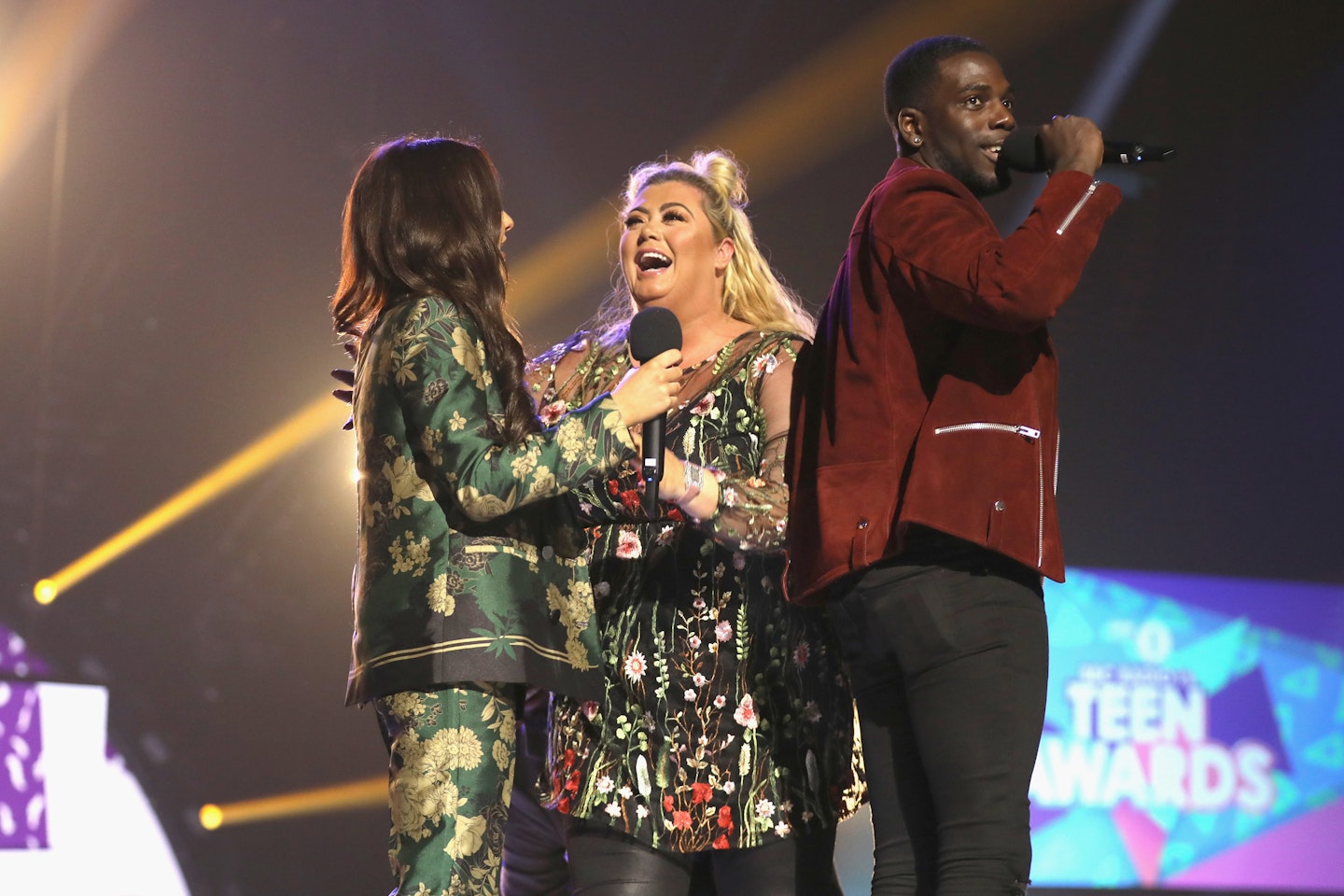 Truly iconic. This day shall go down in history.