At the weekend, we claimed to have found something that fell into the top 5 weirdest bits of celeb goss we'd ever heard when we reported that Ricci Guarnaccio claims he engaged in a bit of rumpy pumpy with Sheridan Smith.
We take it ALL BACK.
Because we have just learned that national treasure, Graham Norton, appeared in an X-rated movie where he wore a fake bit of man-meat that would rival Gaz's gigantic parsnip.
YES, REALLY.
In 2006, Norton played a kinky professor in a low-budget movie called Another Gay Movie. It is apparently a parody of American Pie and follows four gay teenagers on their quest to pop their cherries.
Why not.
This is where it gets really weird though. Norton plays maths teacher, Mr Puckov, who becomes one of the boy's love interests.
What the teenager doesn't realise is that by getting it on with Mr Puckov he is signing up to a sexually charged kink-fest, with our Graham Norton wearing a spikey collar, massive fake nipples and a humongous fake willy.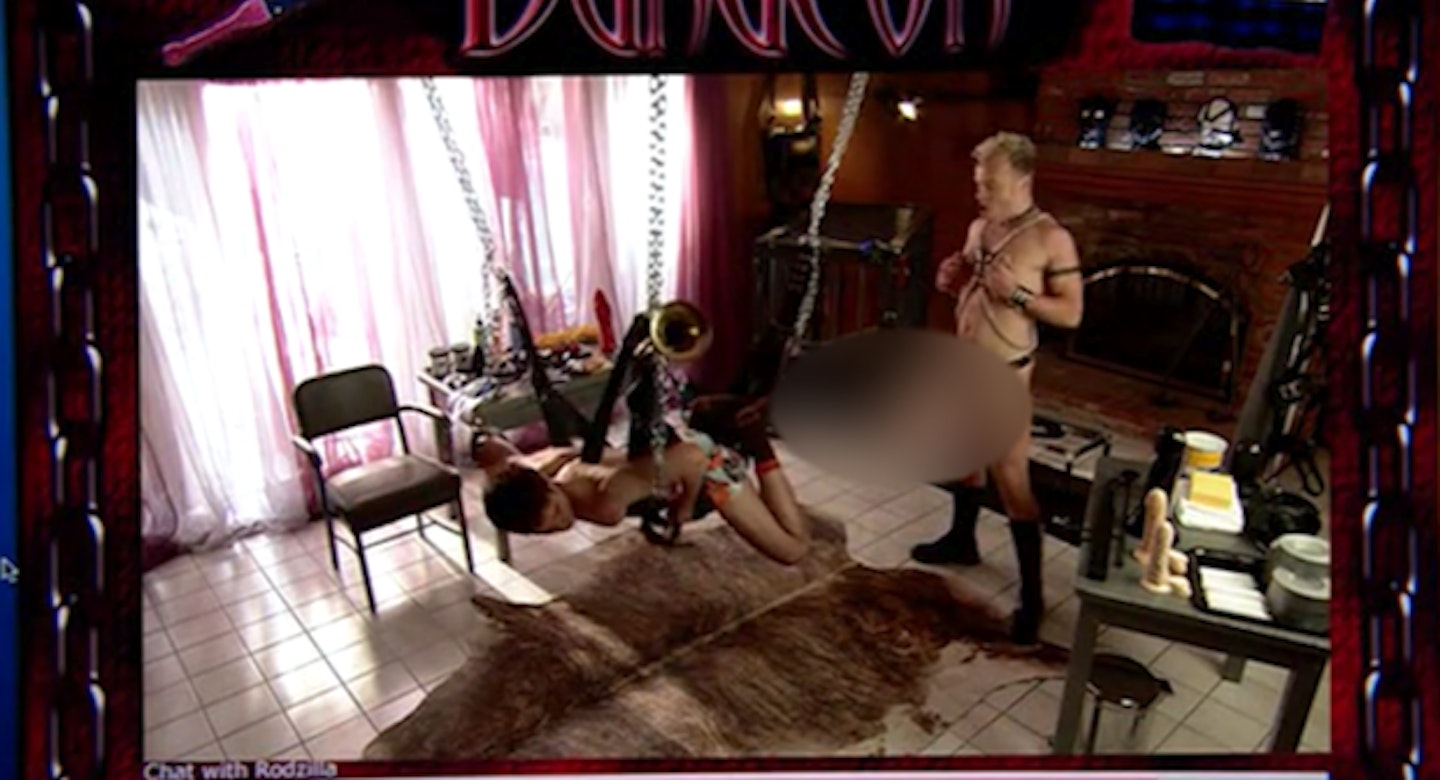 Plus, Graham gets his bum out on screen for the world to see, while viewers watching this clip have to make do with some very bad Spanish dubbing.
In the words of Gracie Hart in Miss Congeniality, how bizzaro is that?!
What EVER was Graham thinking when he signed up for this? It was 2006, he was already pretty famous and we doubt he needed the extra cash.
If you wanna see the Eurovision commentator getting his Prince Albert out, here's the strange clip. But you've been warned – it's GRAPHIC.
If you'd rather not have his bits burnt into your memory, then don't – we won't hold it against you.
http://players.brightcove.net/2540076170001/VJvk3ZNax_default/index.html?videoId=4906326190001
READ MORE: