Ant McPartlin is believed to be seeing Personal Assistant Anne-Marie after growing close to the mum-of-two while she supported him through his drink and drug problems.
New pictures have been released of Ant with rumoured new girlfriend Anne-Marie, much to the heartbreak of Ant's estranged wife Lisa Armstrong.
Lisa has taken to Twitter to react to the news, revealing she found out about the alleged new romance after reading about it in the press.
She also responded to friend Nicola McLean who told her: "Sending my love Lisa!! Really feel for you worst pain ever x", to which Lisa replied that Anne-Marie had been her friend before working as Ant's PA.
Speaking about Ant's reported new relationship, a source told The Sun: "He's had a tough time of it, but Anne-Marie has put a smile back on his face again. She has been his rock. They have been living in each other's pockets, day in, day out."
"Knowing someone is there for him has brought him back from the brink — she's put him back together again."
The source added that "it's very early days, but everyone is hoping he can put the worst year of his life behind him and find happiness again. "
GALLERY: Ant & Dec's career through the ages
The career history of our favourite geordies.
1 of 8
CREDIT: Wenn
And & Dec: Early career
Ant & Dec as PJ and DuncanIn 1989 Dec landed a part on BBC children's drama Byker Grove, playing Duncan. A year later Ant was cast as PJ – PJ and Duncan was born.Another career change for the boys came in 1994, when they began as co-presenters of children's show Gimme 5 on CITV. Just a year later they landed their own programme, The Ant & Dec Show, this time on CBBC.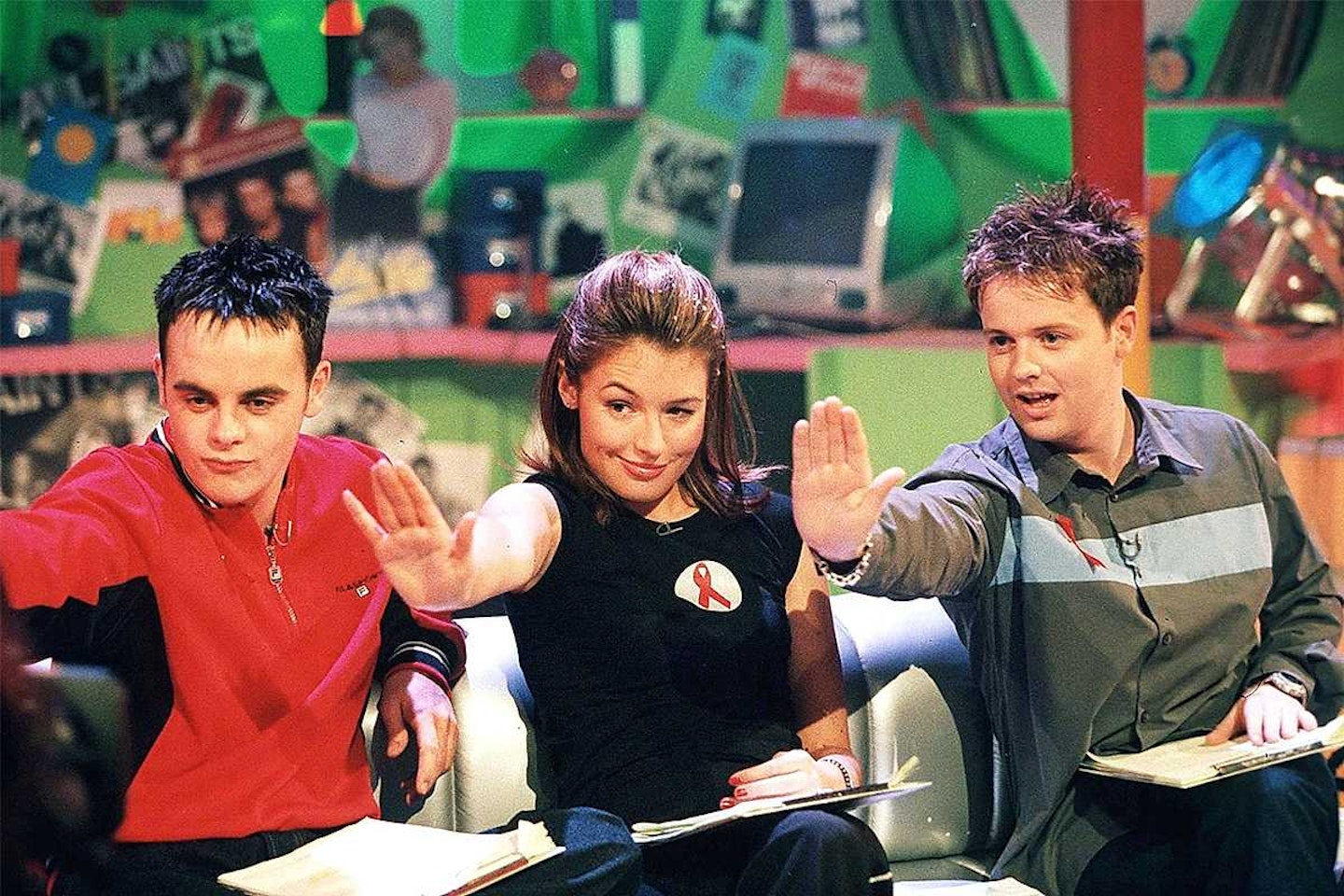 2 of 8
CREDIT: Rex
And & Dec: Early career
Ant & Dec hosted SMTV and CD with Cat DeeleyThis kicked off their kids' TV careers, and landed them their first BAFTA Awards.After various other presenting gigs, Ant & Dec started hosting ITV's Saturday morning shows SMTV and CD , alongside Cat Deeley, in 1998.But, in 2001, they made the move from Saturday morning to prime time – for a little show called Pop Idol…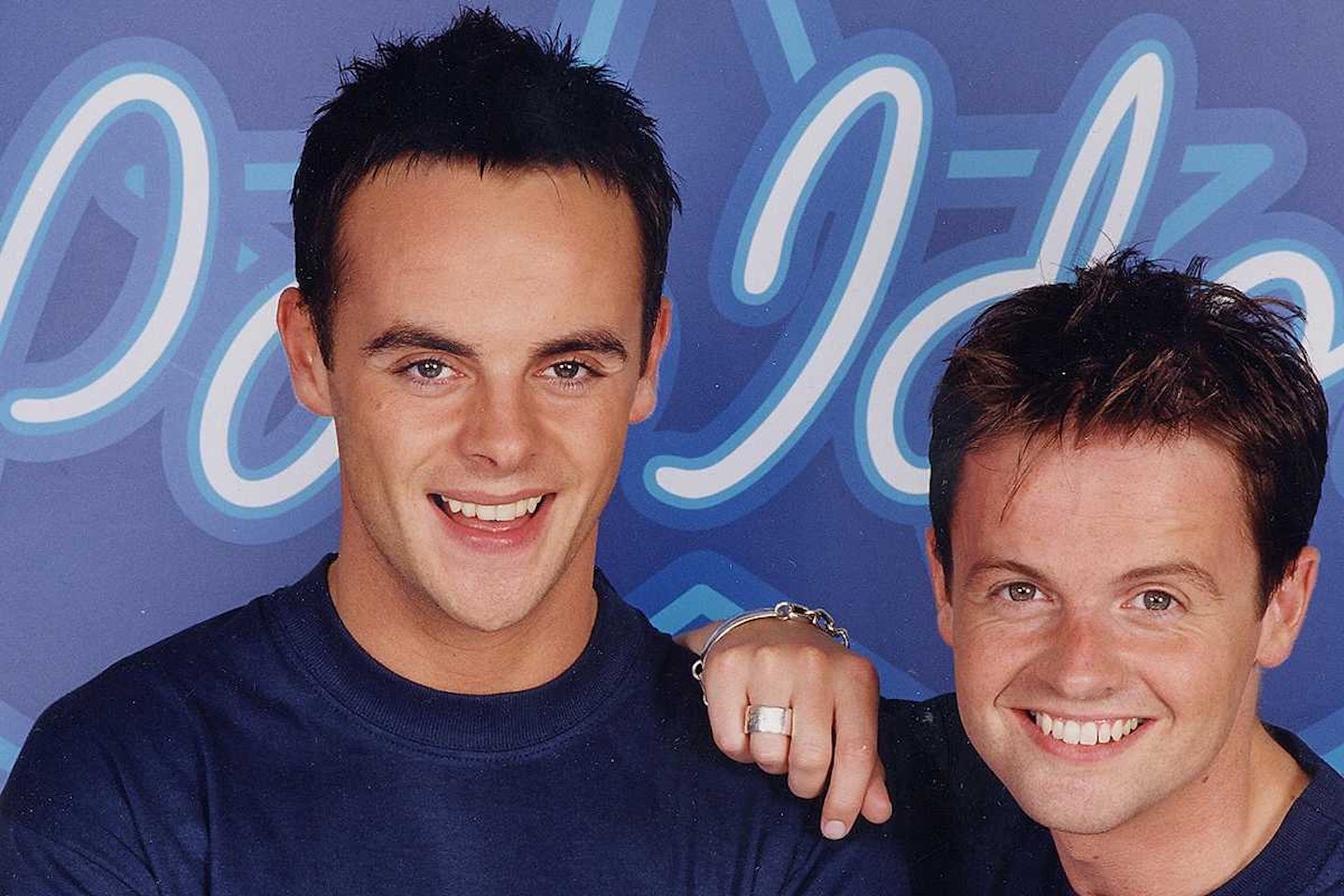 3 of 8
CREDIT: Pop Idol
Ant & Dec: Primetime career
They hit the prime time with talent show Pop IdolThey presented Pop Idol for two years, before it replaced with The X Factor and Kate Thornton took over.This gave them the opportunity to create and present Ant & Dec's Saturday Night Takeaway, which is about begin its 13th series.In 2002, a year after Saturday Night Takeaway's debut, the boys joined I'm a Celebrity and have become huge parts of the show.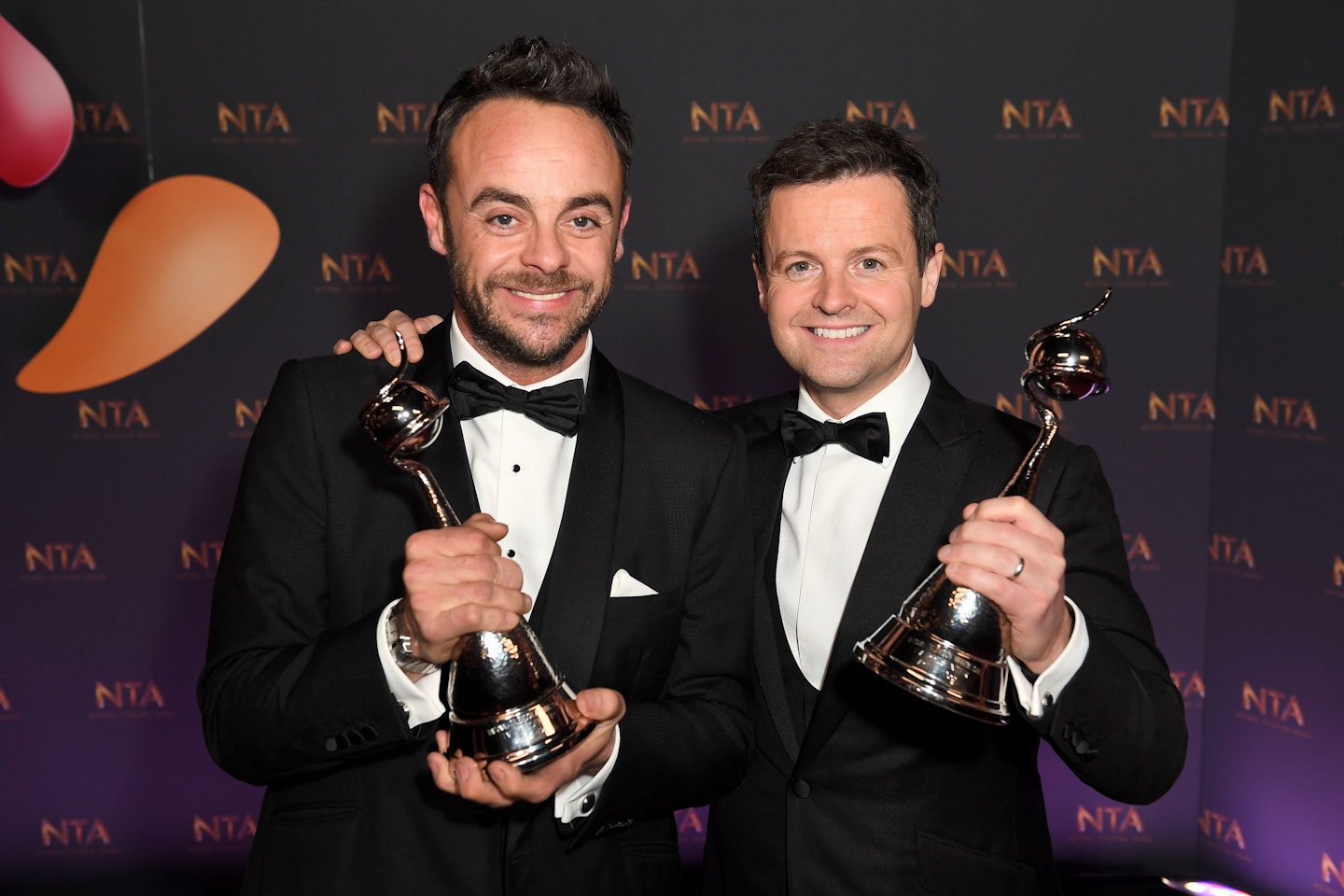 4 of 8
CREDIT: Instagram
Ant & Dec: Awards
Among their numerous gongs, Ant & Dec have received the National Television Award for Most Popular Entertainment/TV Presenter for 15 years running. Most recently, at the 2018 NTAs, the duo won Best Presenter.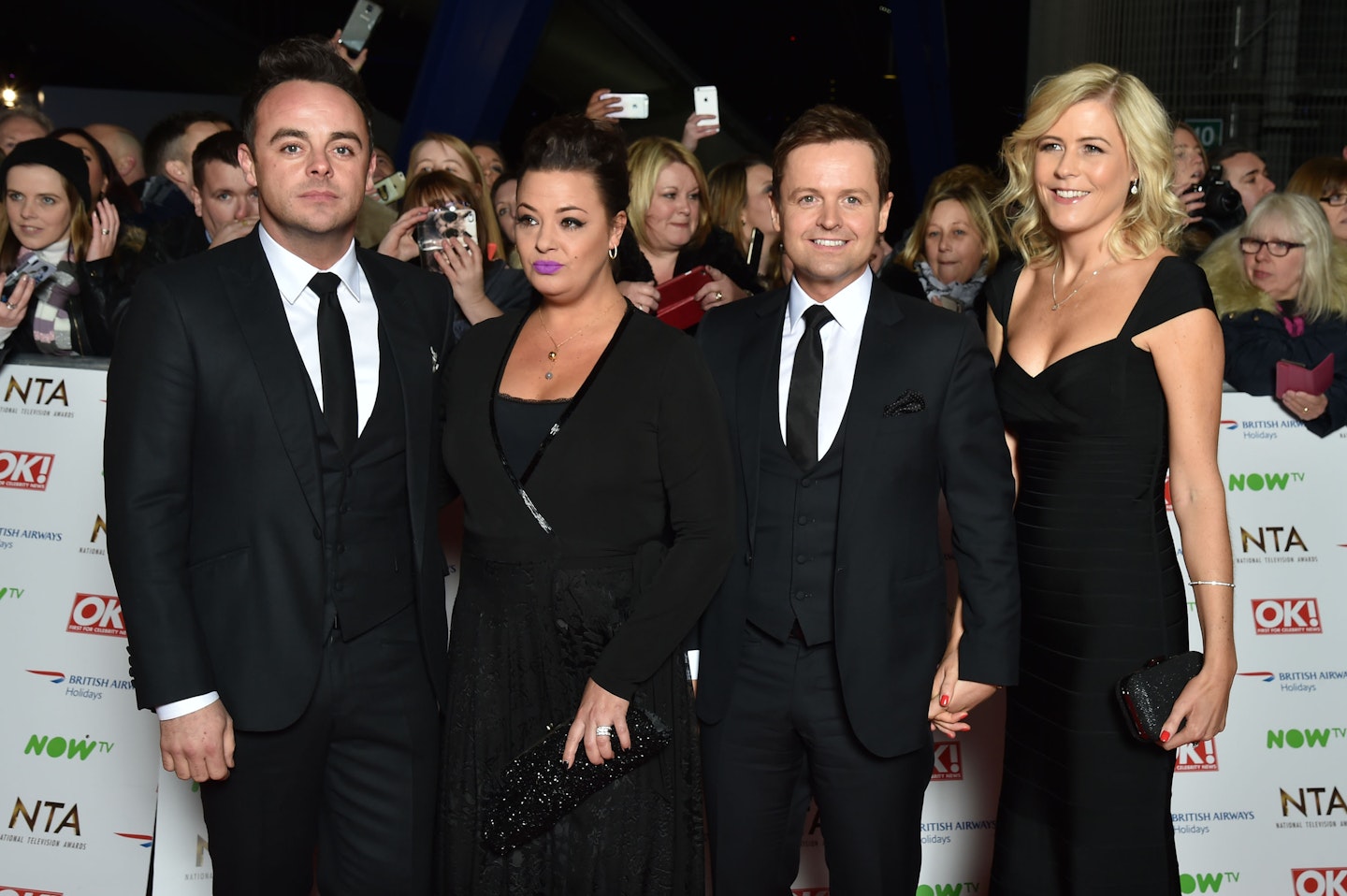 5 of 8
CREDIT: Shutterstock
Ant & Dec: Relationships
In 2015 Dec married his longtime manager Ali Astall and Ant was, of course, best man. And in July 2006, Dec acted as best man at Ant's wedding to make-up artist Lisa Armstrong. Ant and Lisa, however, filed for divorce this month after 11 years of marriage.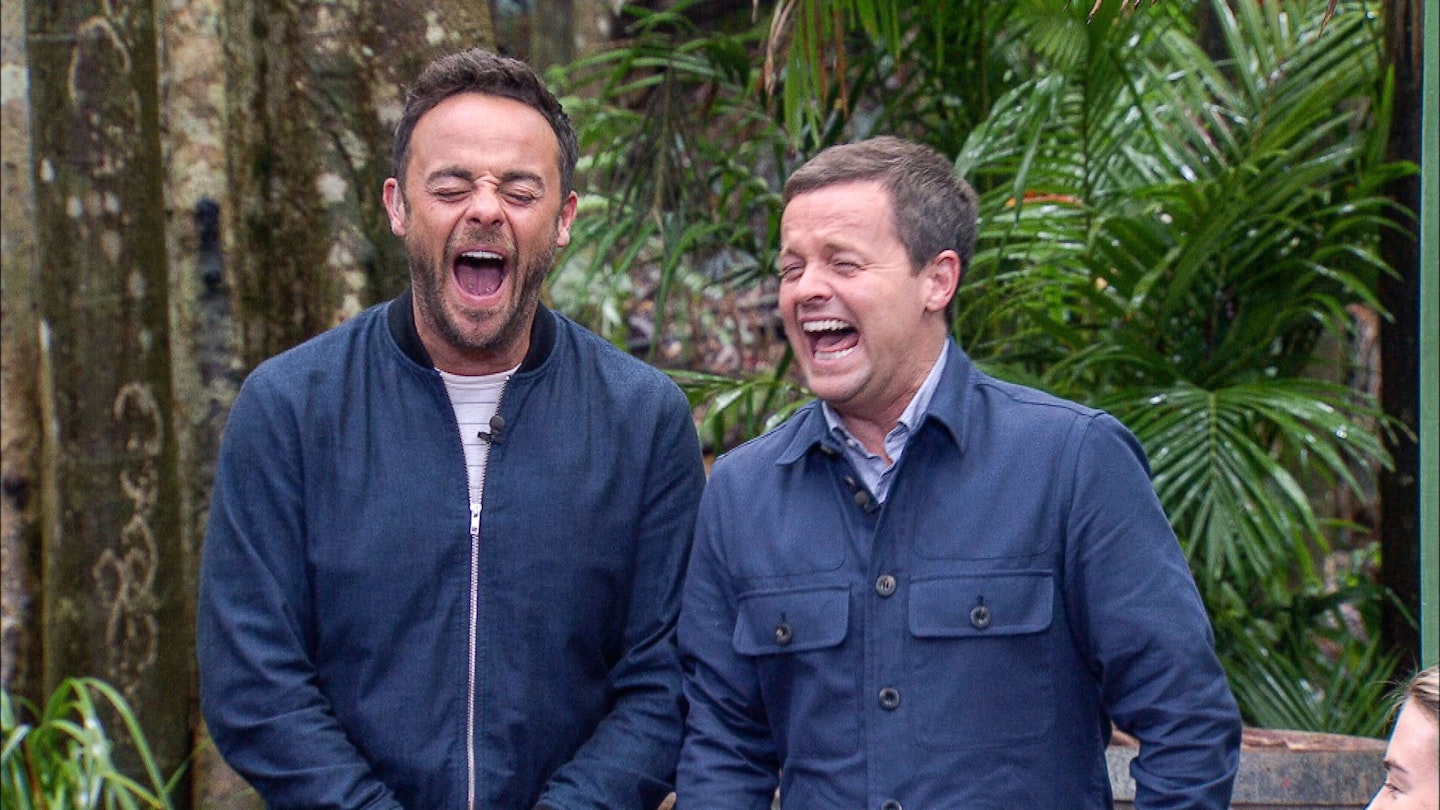 6 of 8
CREDIT: Shutterstock
Ant & Dec: Friendship
Ant previously revealed his friendship with Dec started in 1990, when he sent him a Christmas card and invited him to a football match.He said: "And that was that. It just happened immediately. We clicked. We'd spend all day making each other laugh and annoying everyone and quoting Vic Reeves and Bob Mortimer lines to each other."When their parts were written out of Byker Grove, the boys vowed to stick together. Dec told Weekend magazine: "We made a pact. We said to each other, 'Look, whatever happens, I'll always be there for you and you're never in this life on your own or against the world – you've always got a mate looking out for you."Even though they work together, Ant & Dec make sure they go out together at least once a week – and even live three doors apart in London!Dec said: "It's our choice to socialise outside work. And we both get to go to work with our best mate every day. And that keeps our feet on the ground."Ant added: "We love each other, definitely."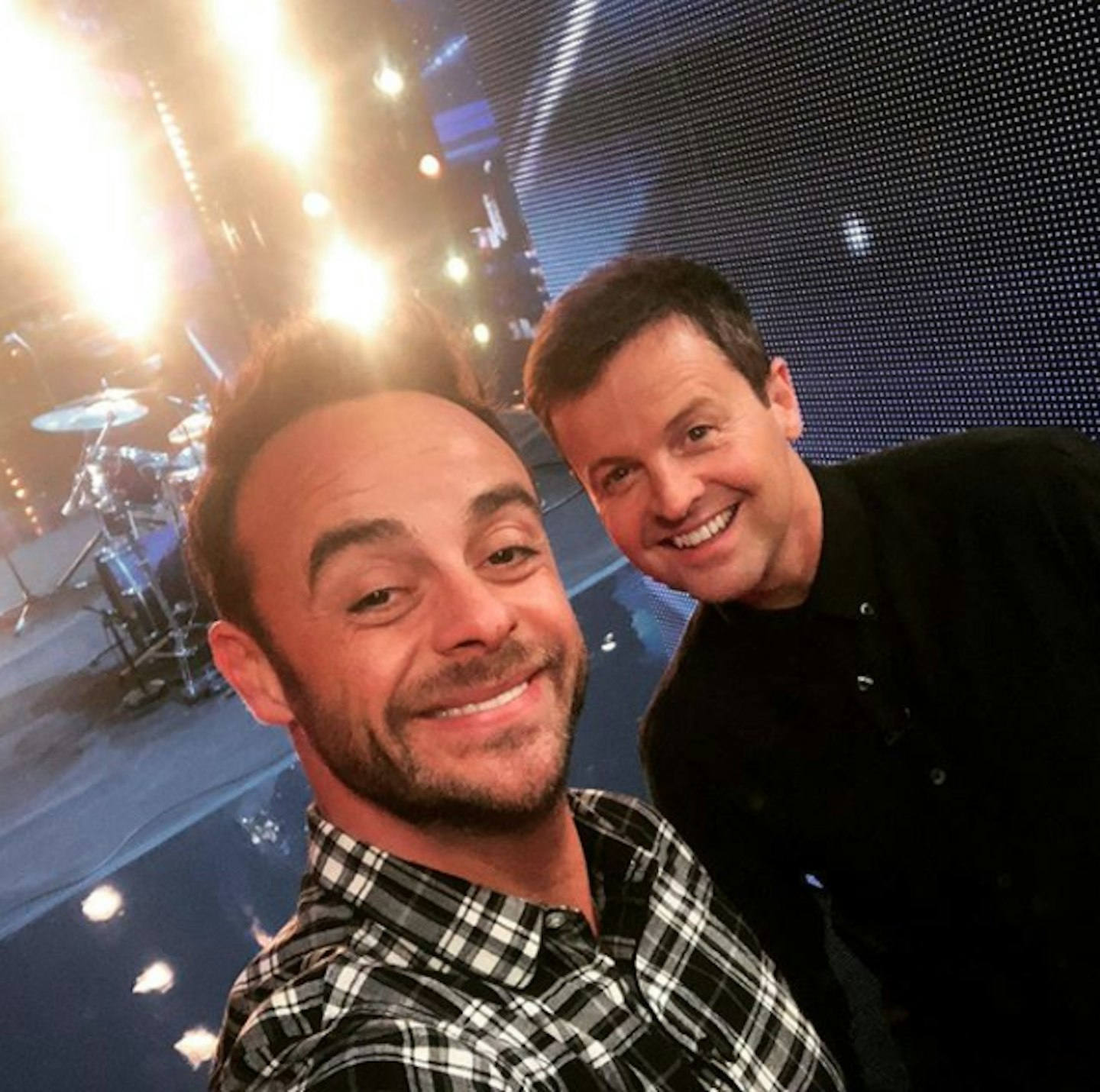 7 of 8
CREDIT: Instagram
Ant & Dec: Britain's Got Talent
Establishing themselves as the busiest presenters in the country, Ant & Dec signed up for Britain's Got Talent in 2006 – and a year later signed a two-year golden handcuffs deal with ITV, which was thought to be worth £40 million.They have been hosting the show ever since, and are currently filming for the twelfth series of the show.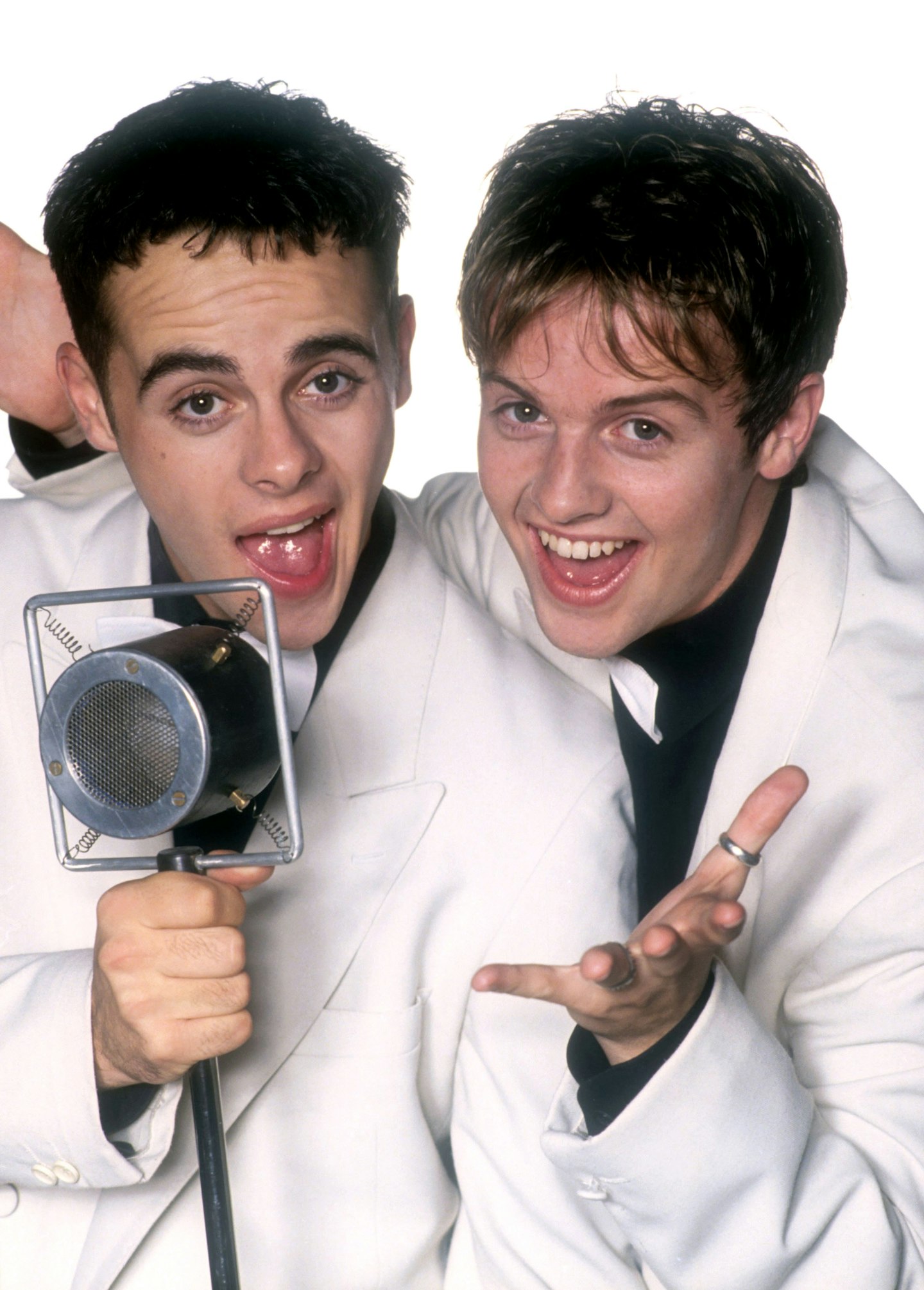 8 of 8
CREDIT: Shutterstock
And & Dec: Early career
Ant & Dec became popstarsIt wasn't just acting for the boys: PJ & Duncan were pop stars for a while, and became best known for their 1994 UK top 10 Let's Get Ready to Rhumble.Their last studio album, The Cult of Ant and Dec, was released in 1997, managing to chart at number 15.
After standing by the TV presenter last Summer as he entered rehab for drink and drug addictions, make-up artist Lisa has revealed her sadness through Twitter.
Following the photos which were splashed across newspaper this morning, Lisa tweeted a broken heart emoji at 5am, just hours after the news was first revealed.
She then went on to 'like' a series of supportive tweets from well-wishers.
One said: "After what I've read about Ant McPartlin I'm truly sickened. No one is thinking what this is doing to @lisaAmakeup reading about this new woman bringing him back.. he did it to himself. Think a lot of people have a new respect for Lisa keeping quiet through this."
Another tweeted: "So awful, having your life played out via the daily mail and having to read the man you made vows with, who's troubles ended a relationship has already moved on. 😔 #staystrong"
It's been a whirlwind year for Ant after announcing he was separating from Lisa after 19 years together and being charged with drink-charging following a three car crash. The star then stepped down from his presenting duties.