As we write James Corden is probably reclining in a hot tub in his new back garden in the Hollywood hills, sipping Cristal, eating Caviar and waving to his neighbors Jennifer Aniston and Leonardo DiCaprio. At least that's what we like to imagine he'll be doing. Because the reality is he's too coy to tell anyone who his new famous neighbours are incase he sounds like 'an idiot'.
A few days before jetting off to start his new life as host of The Late Late Show in America, James snuck in a chat with heat radio and told us he's excited about starting his new LA life but is nervous incase his wife Julia isn't happy with the house he chose - "She was too pregnant to fly when we got the place - so there's a lot of pressure on my shoulders right now!" And while he wouldn't divulge who his new famous neighbours are, he did tell us that his pals One Direction are welcome round for pizza whenever they like. And he hinted that he might be throwing a party for his pal Harry Styles when his birthday lands on February 1st.
Although when we asked him if he'd be happy to have Justin Bieber round for tea he shook his head and laughed - "I'm not too keen on my house smelling of weed. So I'd probably make him stay in the garden!"
In his candid chat, James told us he's in regular contact with US Vogue editor Anna Wintour, "We used to go for lunch every month when I was doing a play in New York," he told heat, " I speak to her fairly frequently. I just really, really like her. We get on very well and she's amazing and incredibly supportive." James is currently starring in US box office smash Into The Woods with Meryl Streep, Emily Blunt and Anna Kendrick and can now boast Meryl as one of his showbiz pals. "She doesn't take herself seriously at all," he smiled, "She is just the best company ever in the world. You're never ever not in awe of her but for the most ordinary reasons."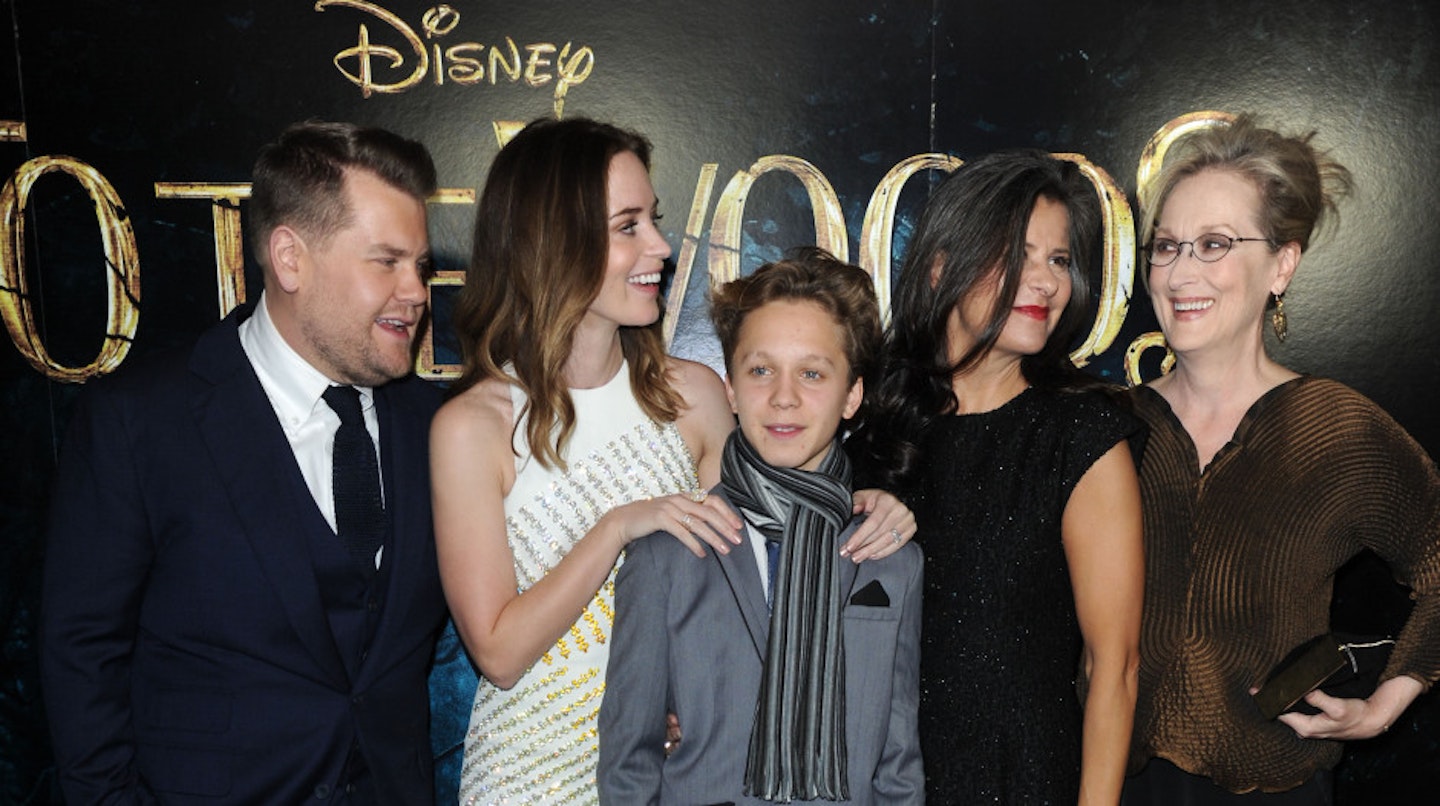 As if that wasn't enough to prove he's rubbing some serious celebrity shoulders these days, James – who's in line for an OBEthis year – told us he once shared a plane with HRH Prince William and Kate Middleton… but sadly he didn't get to chat to them. "I did try my best to get their attention. I was really trying to make eye contact. I was clearing my throat really loudly and saying things like, "Aaah anymore Gavin and Stacey on the TV?" he laughs.
When we told him we can imagine him being mates with the royals he sighed, "Me too. And its only a matter of time before they realise that..."
Into The Woods is out in cinemas now
FOR THE FULL INTERVIEW BUY THIS WEEKS HEAT MAGAZINE…