We might have seen Kim Kardashian's family fight, cry and smell each other's armpits on Keeping Up With The Kardashians, but when it comes to the inner workings of Kim and Kanye West's marriage, we don't very often see the real side of things – especially as Kanye banned cameras from their wedding day last May.
It's all immaculately-posed Instagrams (Kim), cute quotes (Kim again) and the occasional insane interview (that's Kanye). So, who better to ask than Kanye's stepmum and stepsister? They know everything.
heat spoke to Brenda Bentley, 59, who used to be engaged to Kanye's dad Ray. Brenda has known Kanye since 1986, when he was nine, and is still super-close to Kanye's dad. She last saw Kanye in February at the BET Awards in Los Angeles, and has even met North (who she calls "the cutest"), and stayed at Kris Jenner's house in LA when Kim and Kanye lived there. We also chatted to Kanye's stepsister, Aliya Jones, 40, who is Ray's second wife Cheryl's daughter. And (like most families) they didn't hold back…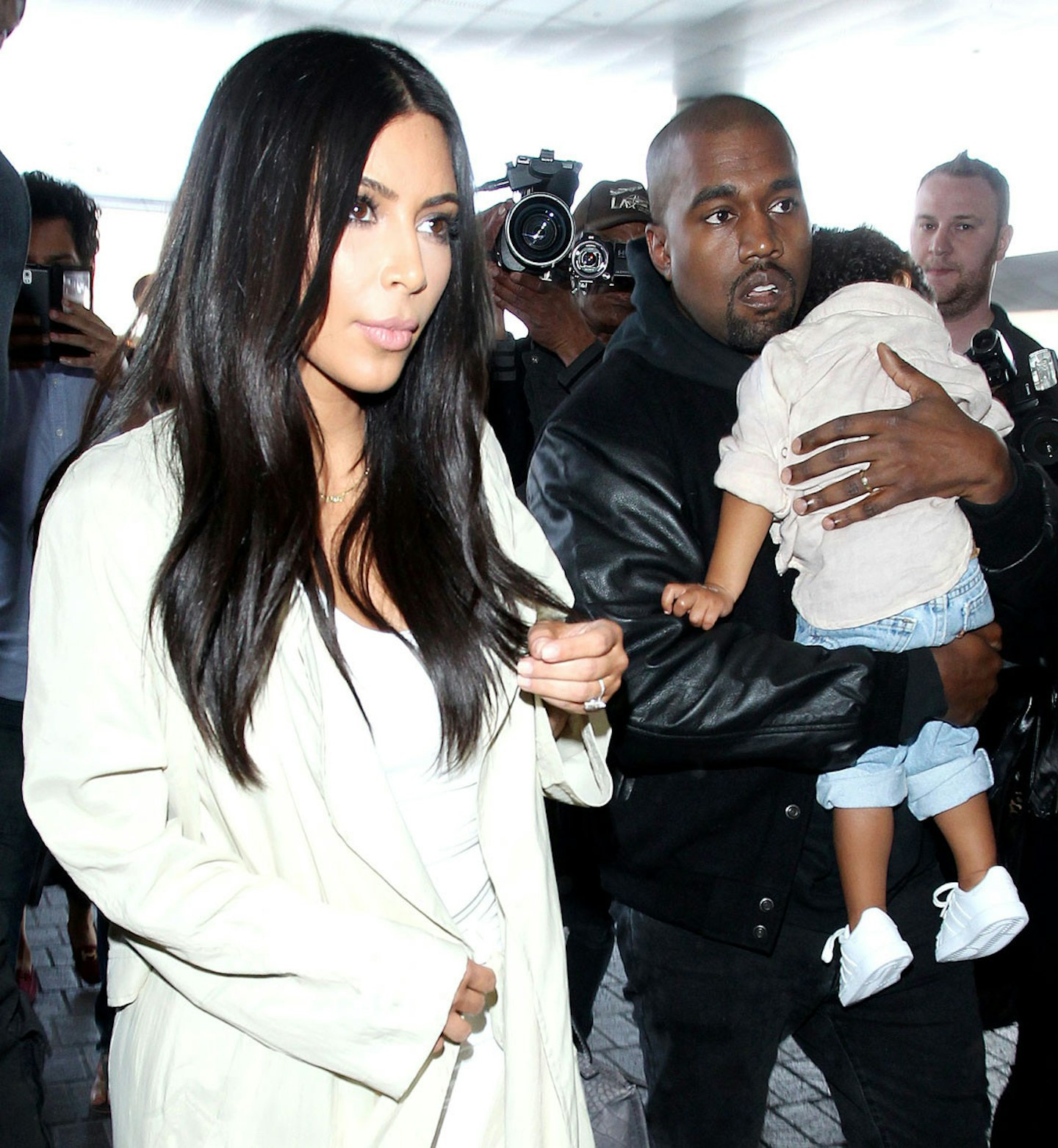 Fending off the ladies
"If you're Kanye West and you've got women throwing themselves at you everywhere you go, there's going to be temptation to stray," says Aliya.
"A lot of people cheat. And it's much easier for him to cheat than anyone else. There are nefarious women out there who will try to take advantage of him. I pray for them both – it's going to be a lot of work and it's never going to end. The temptation is always going to be there, as long as he is Kanye West."
And Brenda says that Kim will have another struggle on her hands, too – to keep that amazing body. "Anybody that curvaceous has to really watch it and exercise, especially in the behind and chest area, because it will all come down," she says. And just as you want to scream, "Stop!" She adds, "What about that butt? It's pretty impressive! If I had a body like that, I would want to show it off. I don't know if I would do it so publicly, but she has the goods."
Read the full interview in this week's heat magazine – OUT NOW!