As mum to a toddler and three older stepkids, life's never quiet for Kate Ferdinand. But with football pundit husband Rio having been in Qatar covering the World Cup, the former TOWIE star has understandably been finding solo parenting tough.
The couple are parents to Cree, who is almost two, plus Rio's kids with his late wife Rebecca Ellison – Lorenz, 16, Tate, 14, and 11-year-old Tia.
 "Kate really has taken one for the team with Rio being away in the run-up to Christmas," an insider tells heat.
"It's been so full-on, what with four kids and recording her podcast, other work bits and getting everything ready for the holidays. She knows Rio has to be away for his job, and she's knows it's a prestigious gig, but it can be difficult at times."
The source continues, "Rio knows he couldn't manage without her and that he has a lot of making up to do."
The 44-year-old former footballer has been filling his Insta grid with highlights from Qatar, including a reunion with his former Man United teammate Park Ji-sung.
Meanwhile, Kate, 31, has been reflecting on a year since she started her podcast Blended. Sharing a photo of her own blended family, she wrote a lengthy message expressing her gratitude, adding, "I was still feeling super-alone at times last year, and now with the help of our community and my chats with different people on the podcast, a huge weight has been lifted."
As she and Rio – who tied the knot in a lavish ceremony in Turkey in 2019 – juggle their respective careers, our source says he will be going all-out to show his wife how much he appreciates her.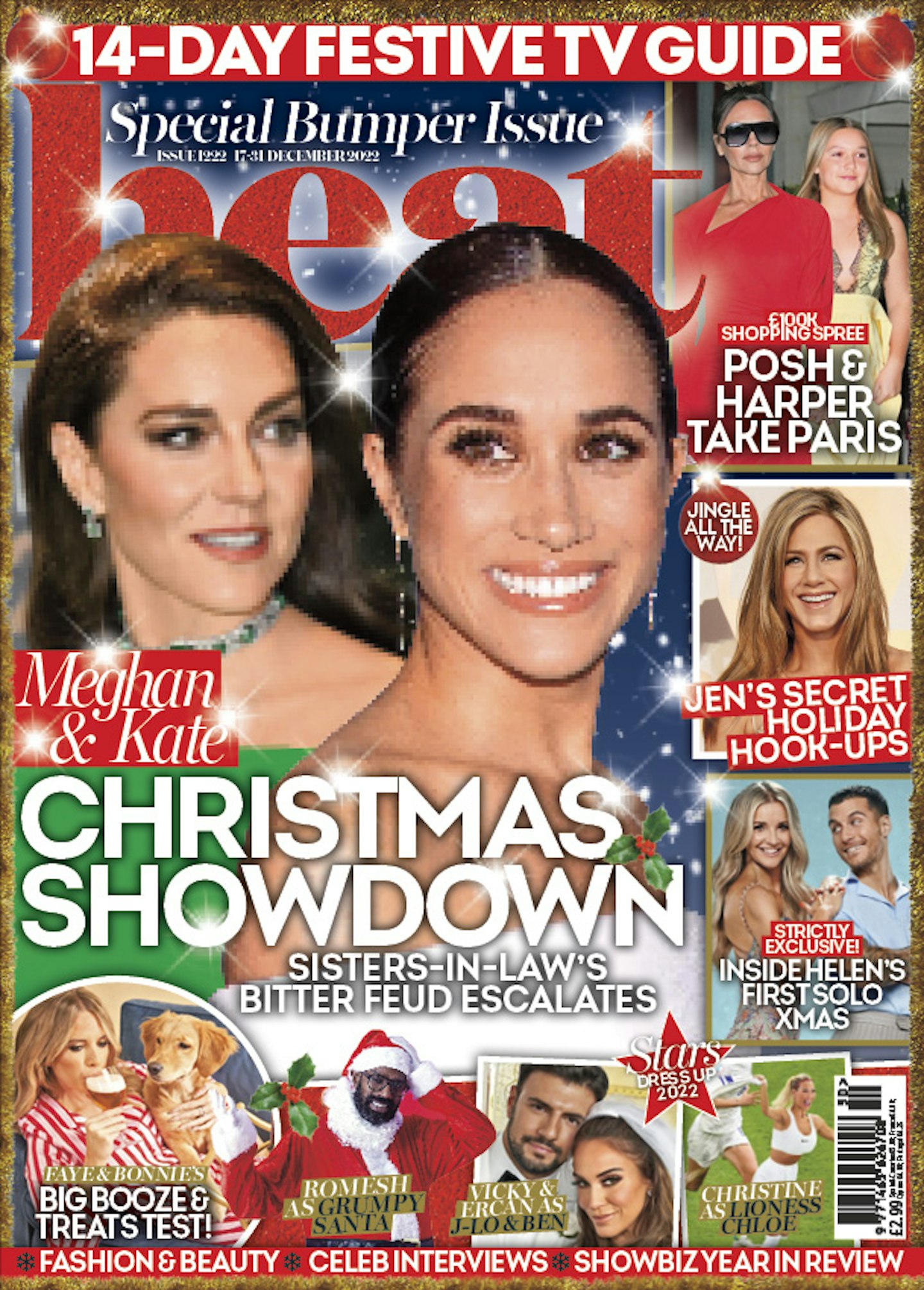 "It's not like Rio can say it's been really hard work," we're told. "He's getting paid to watch the best football in the world and hang with his mates. Kate knows her life looks quite glamorous most of the time, but that's really not the case, and now she could do with a holiday and some sunshine. Rio knows he's got to pull out all the stops with the whole family – he's definitely been feeling a bit guilty."
The insider adds, "He'll be making sure they have lots of quality family time, as well as couple time, and will be spoiling Kate rotten. She's going to get the biggest of gifts for Christmas, so she knows how much he appreciates what she has done."