We've been so caught up in the emotional turmoil of Love Island (catch up on the latest here) we've kind of forgotten about all the IRL drama going down in the celeb world of late.
Cast your minds back to April 2018, before that pesky love rat Adam Collard had snaked his way around the whole Love Island villa and public enemy number one was Khloe's boyfriend Tristan Thompson.
You may remember, just days before Khloe was due to give birth to their first child, video footage emerged of Tristan seemingly kissing a mystery woman. It then transpired that Tristan had allegedly cheated on Khloe in New York.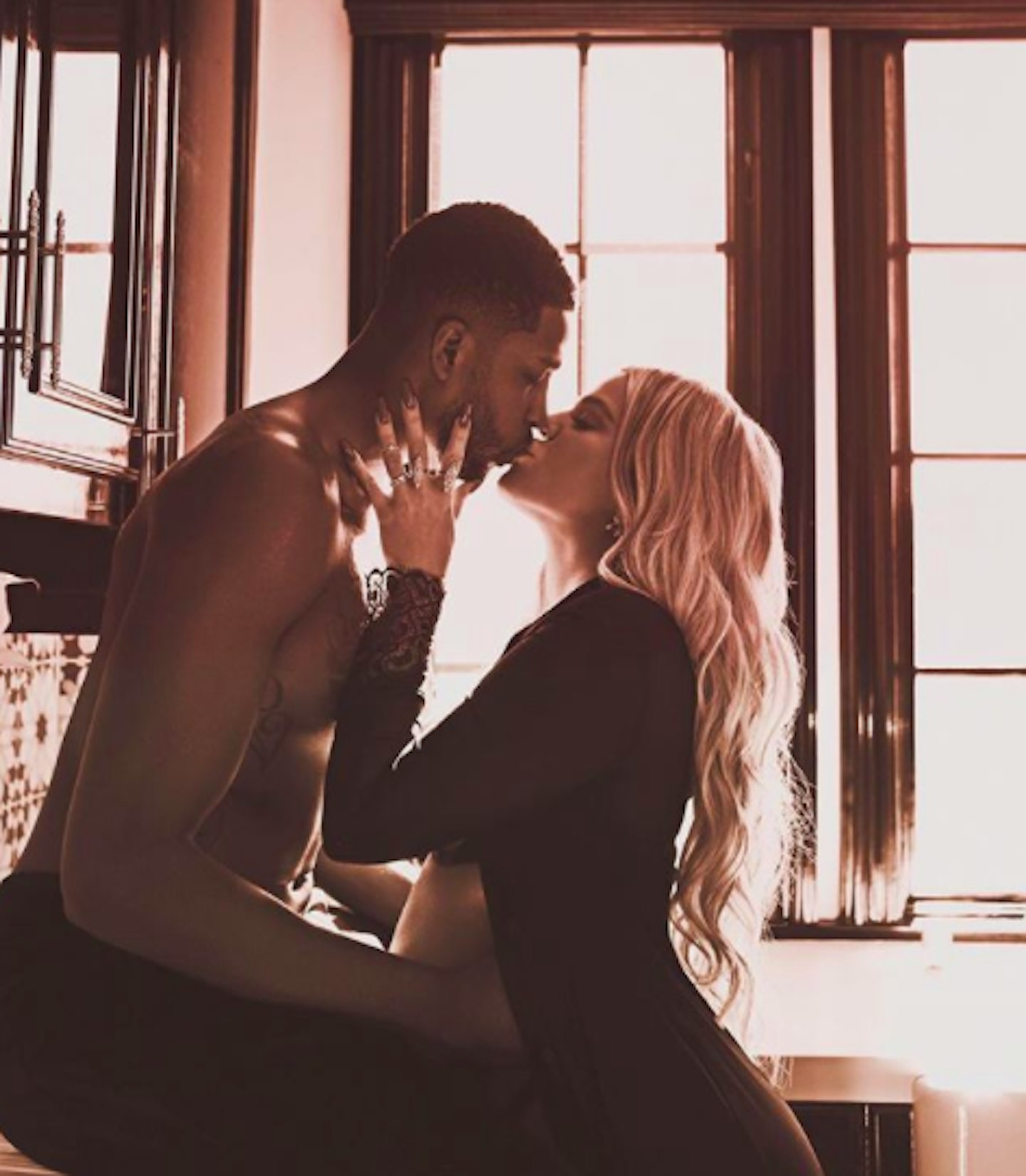 There has since been lots of speculation over whether Khloe would leave Tristan, with latest reports suggesting the couple are staying together and raising their daughter True in LA.
Now Khloe has addressed the situation for the first time, snapping back at a fan on Twitter who labelled her a hyprocrite.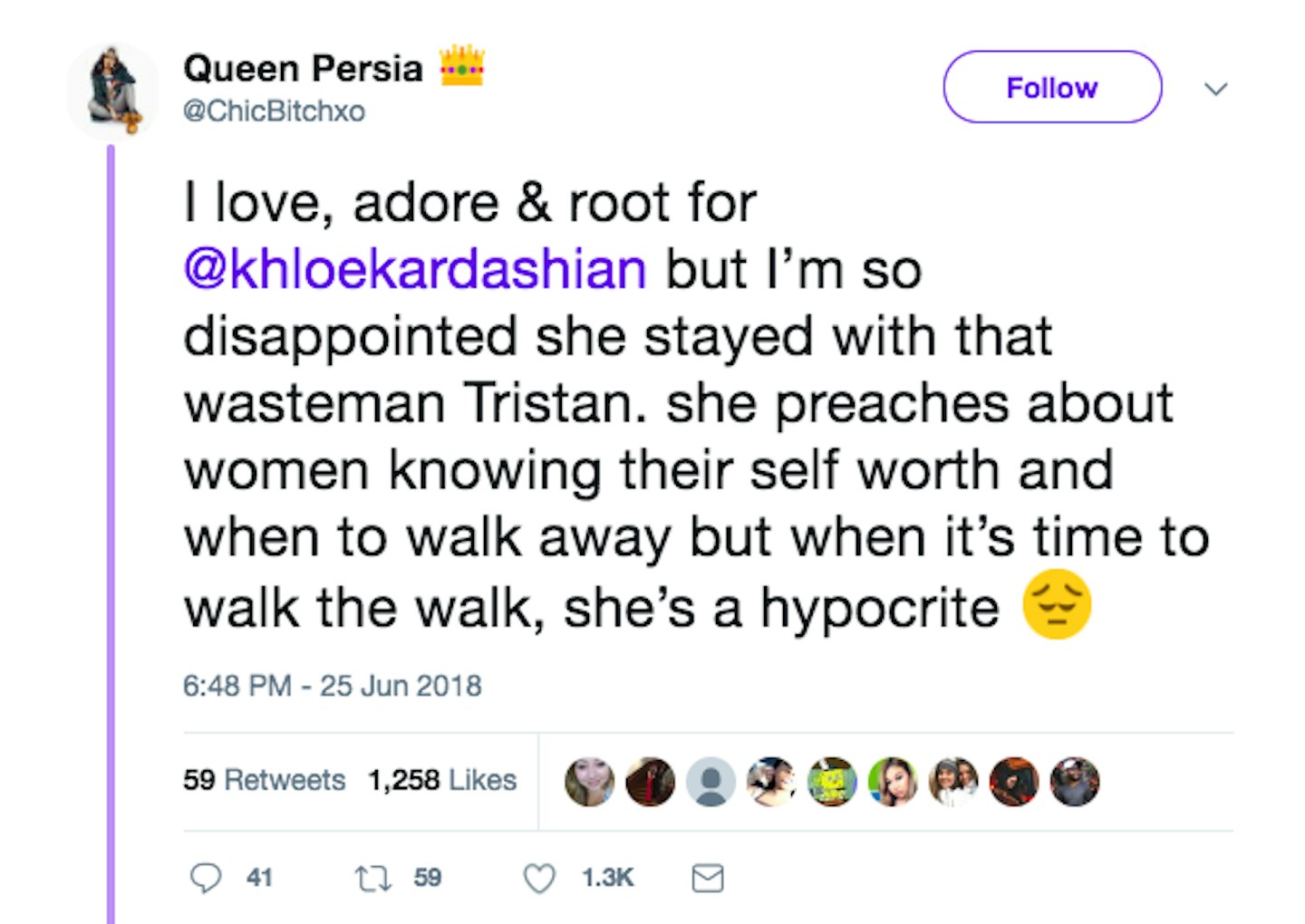 Khloe had some strong words when a Twitter user going by the name Queen Persia said she was 'disappointed'in Khloe. "I love, adore & root for @khloekardashian but I'm so disappointed she stayed with that wasteman Tristan. she preaches about women knowing their self worth and when to walk away but when it's time to walk the walk, she's a hypocrite."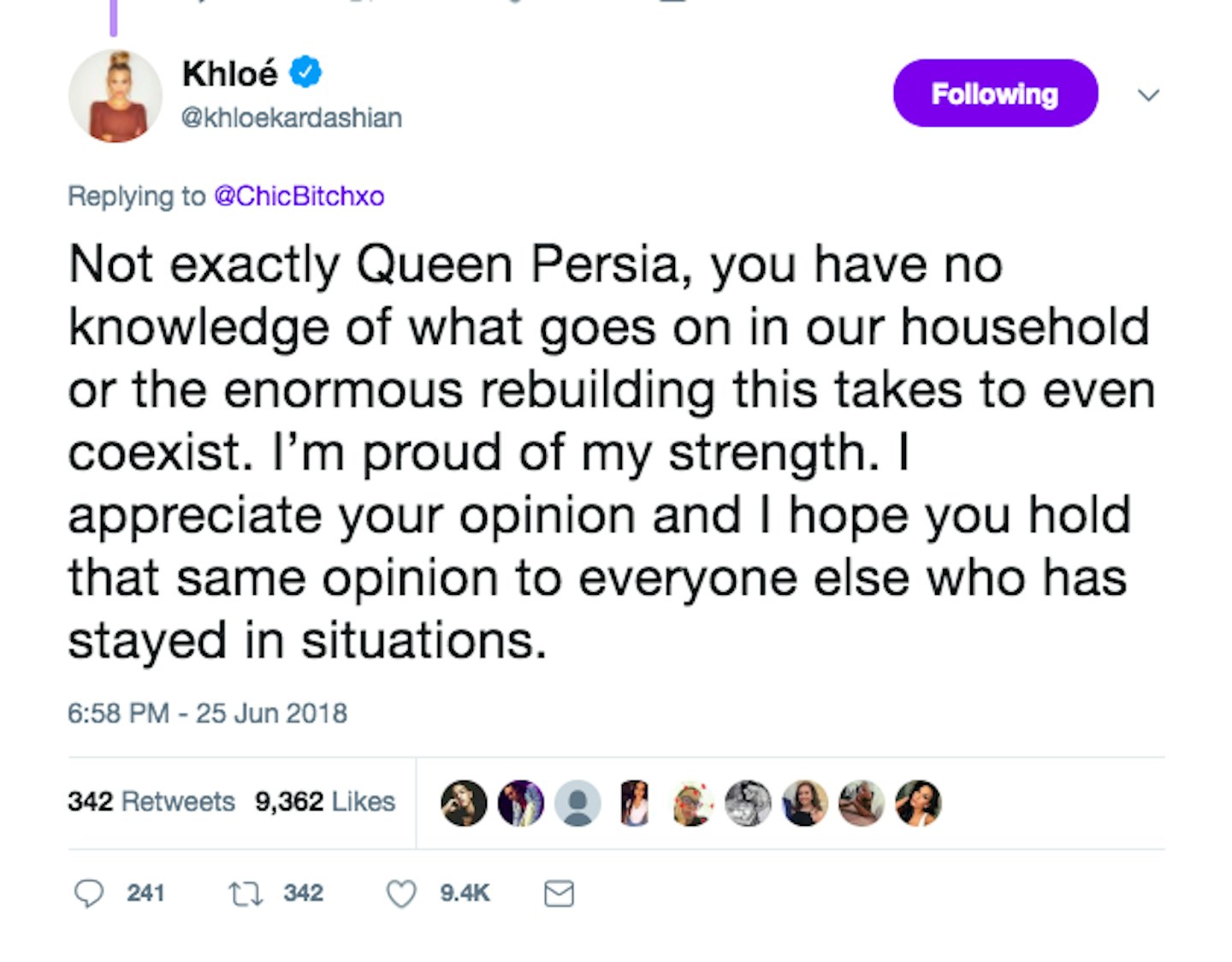 Khloe then replied: "Not exactly Queen Persia, you have no knowledge of what goes on in our household or the enormous rebuilding this takes to even coexist. I'm proud of my strength. I appreciate your opinion and I hope you hold that same opinion to everyone else who has stayed in situations."
GALLERY: Kardashian photoshop fails
Kardashian-Jenner photoshop fails (slider)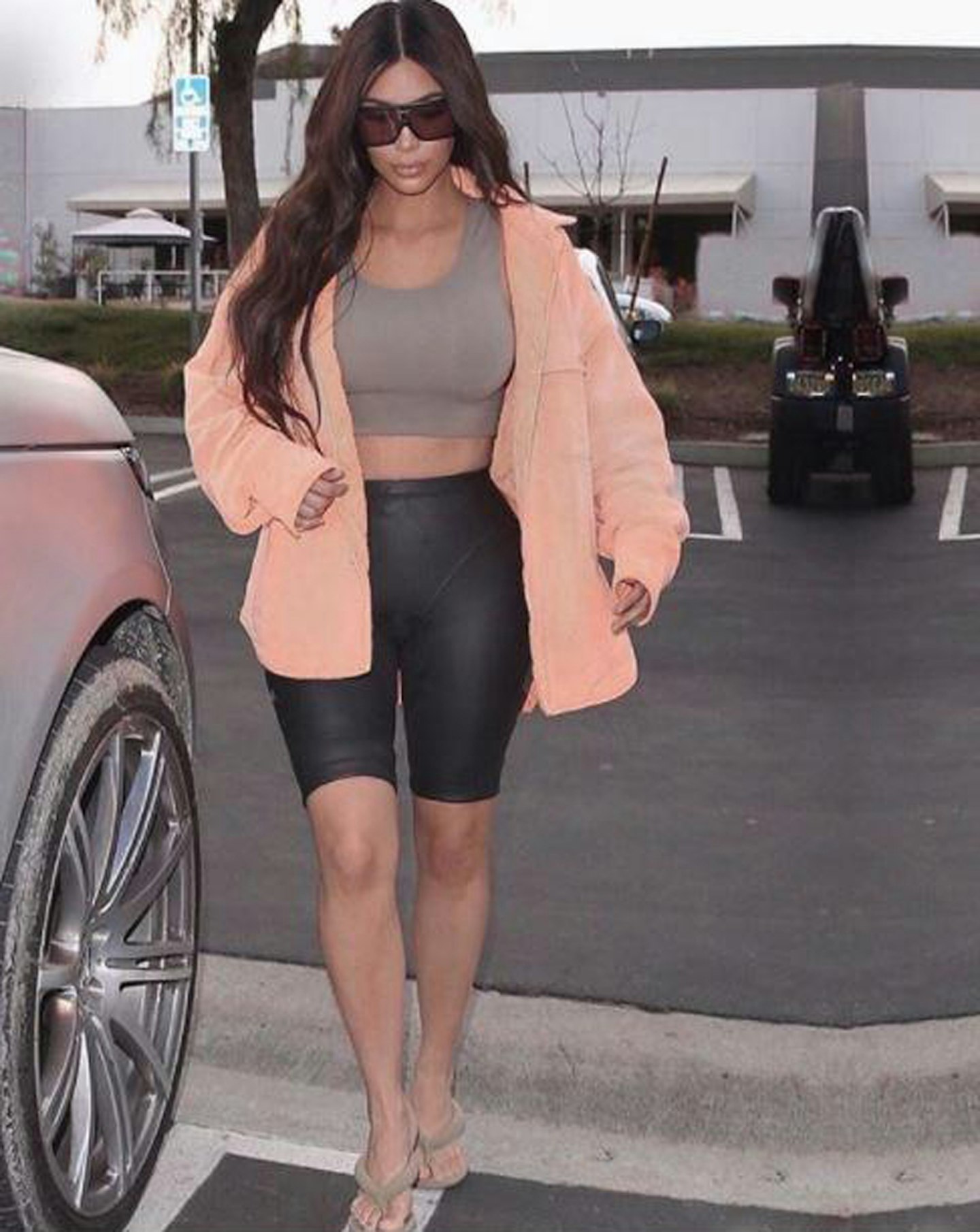 1 of 11
CREDIT: Instagram
Kim's blurred lines
Kim was forced to disable comments on this photo after fans were quick to point out the blatant curve in the pavement on the right hand side.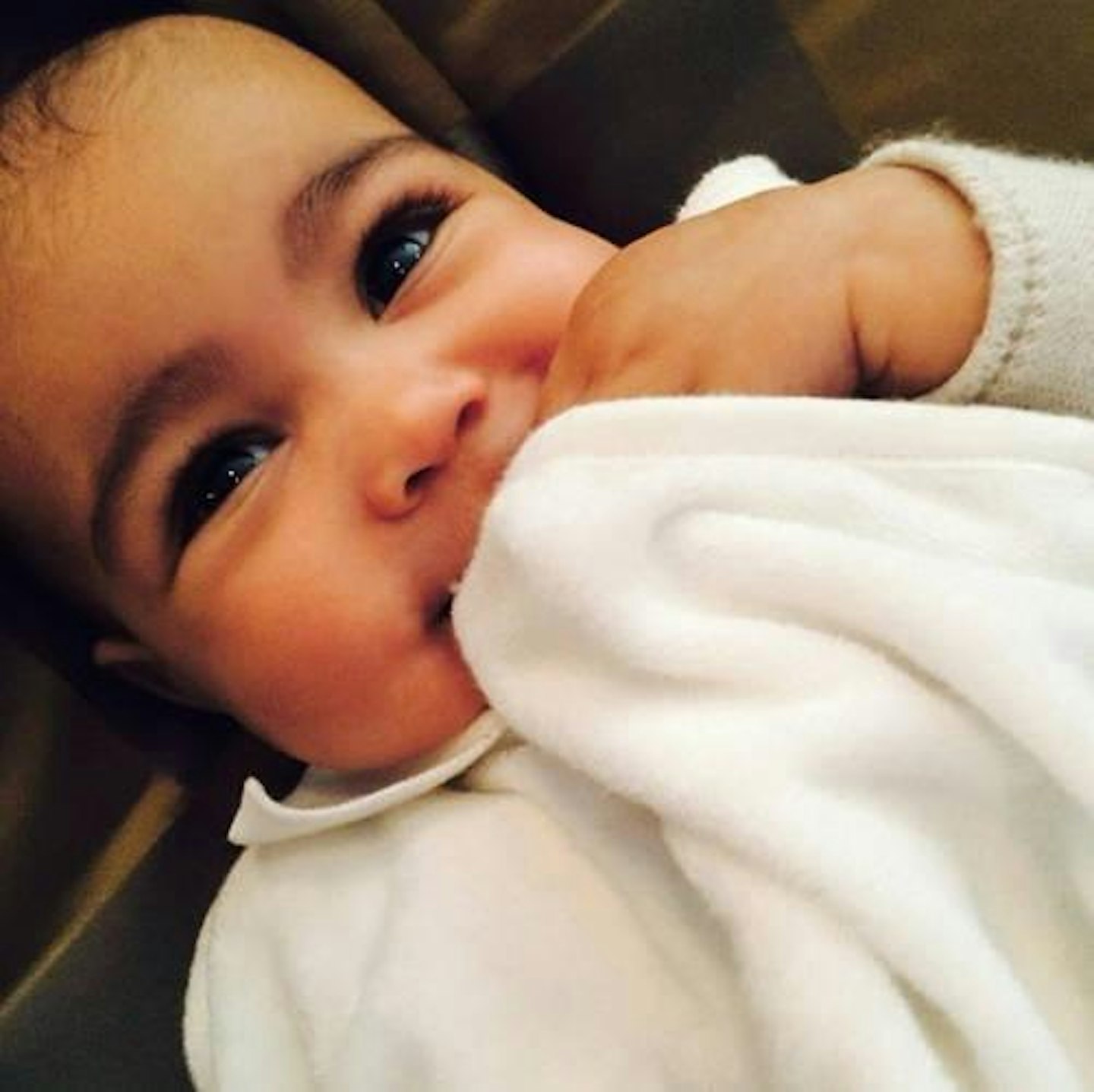 2 of 11
CREDIT: Instagram
North's brows on fleek
Followers questioned whether Kim had Photoshopped North West's eyebrows. What do you reckon?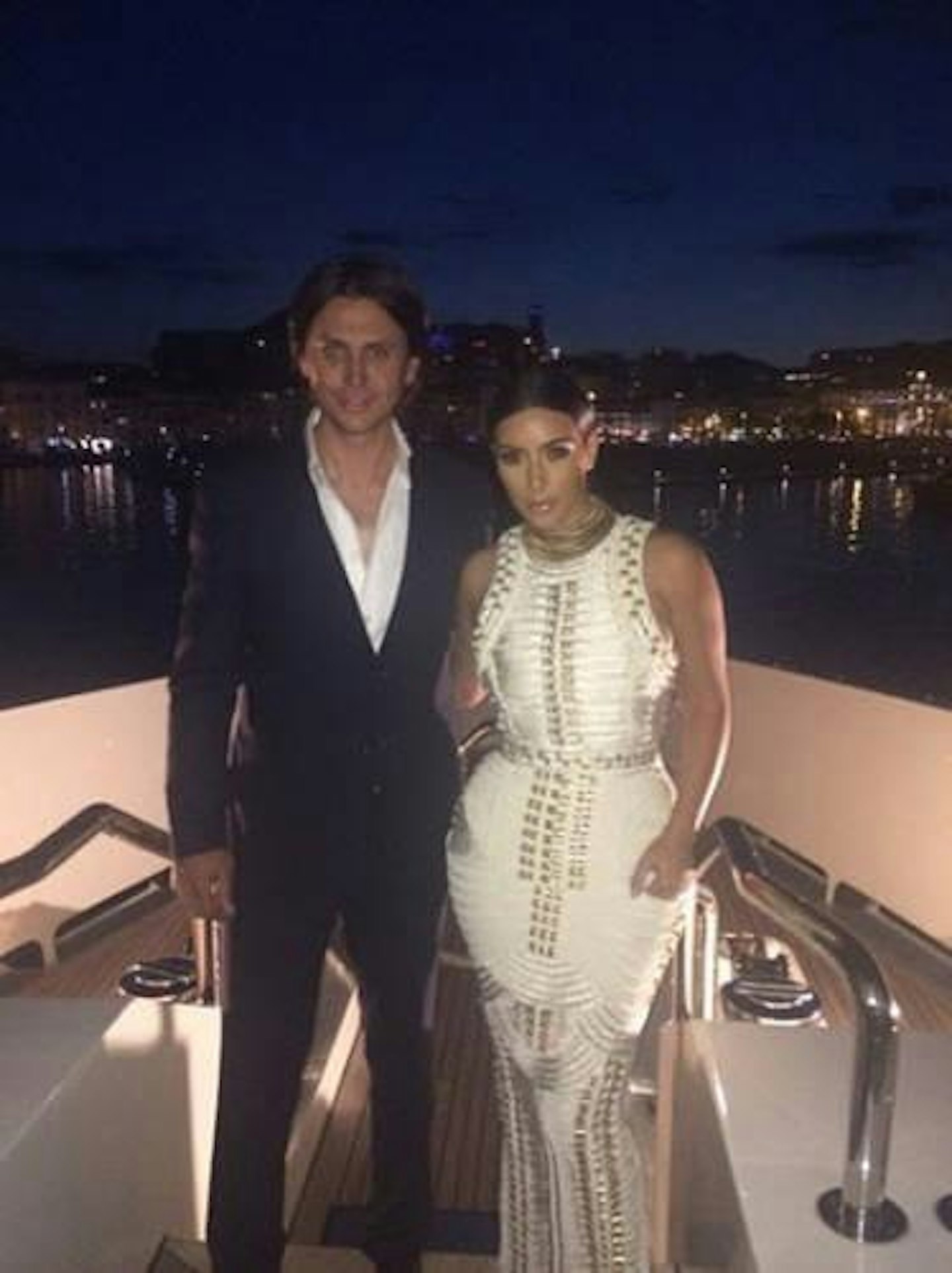 3 of 11
CREDIT: Instagram
Jona-thin?
Did Kim try to make Jonathan Cheban's waist smaller? Fans thought so when she uploaded this pic.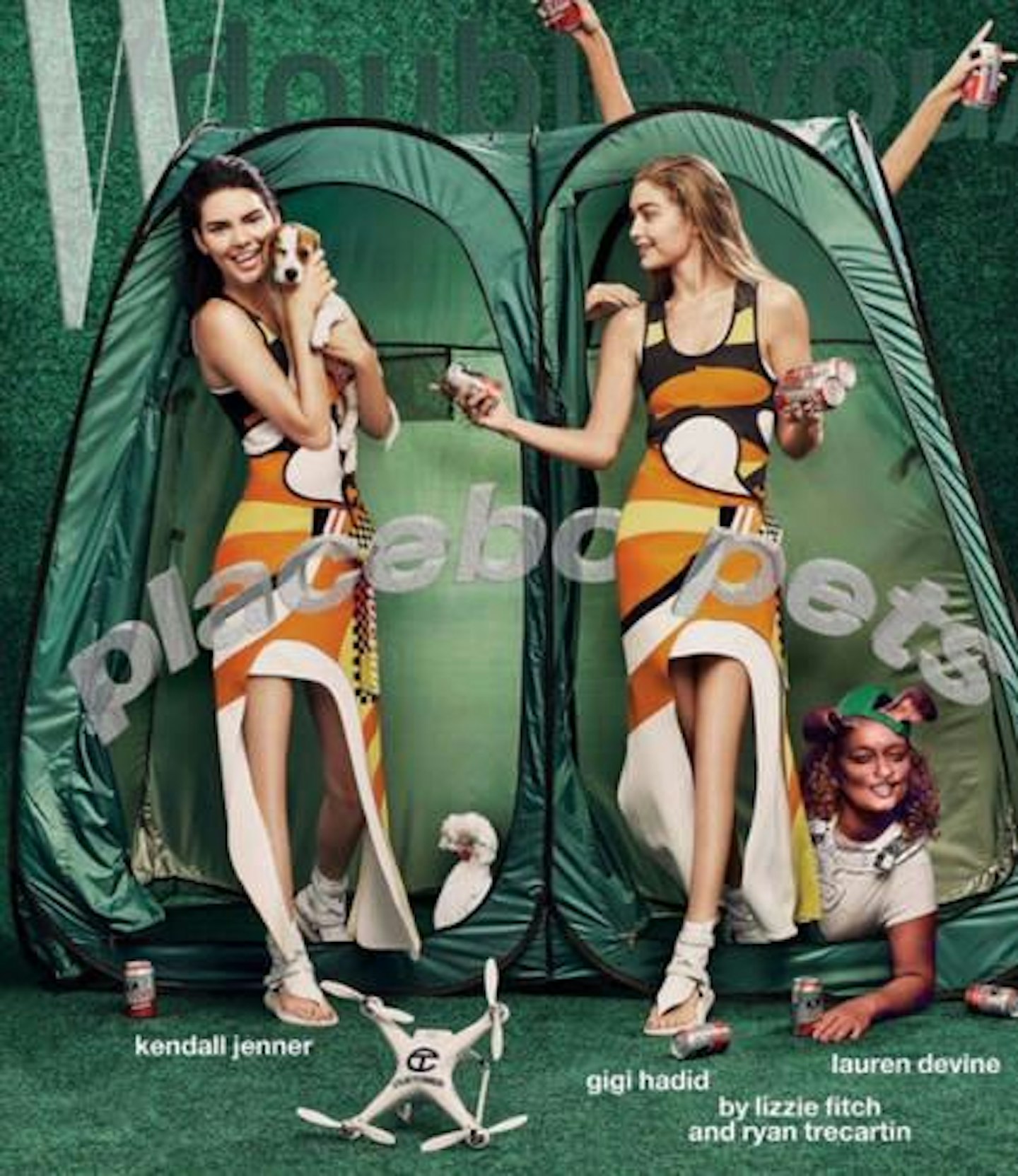 4 of 11
CREDIT: Instagram
Gigi Ha-kneed
Remember when W magazine totally erased Kendall Jenner and her pal Gigi Hadid's knees? Bloody hell.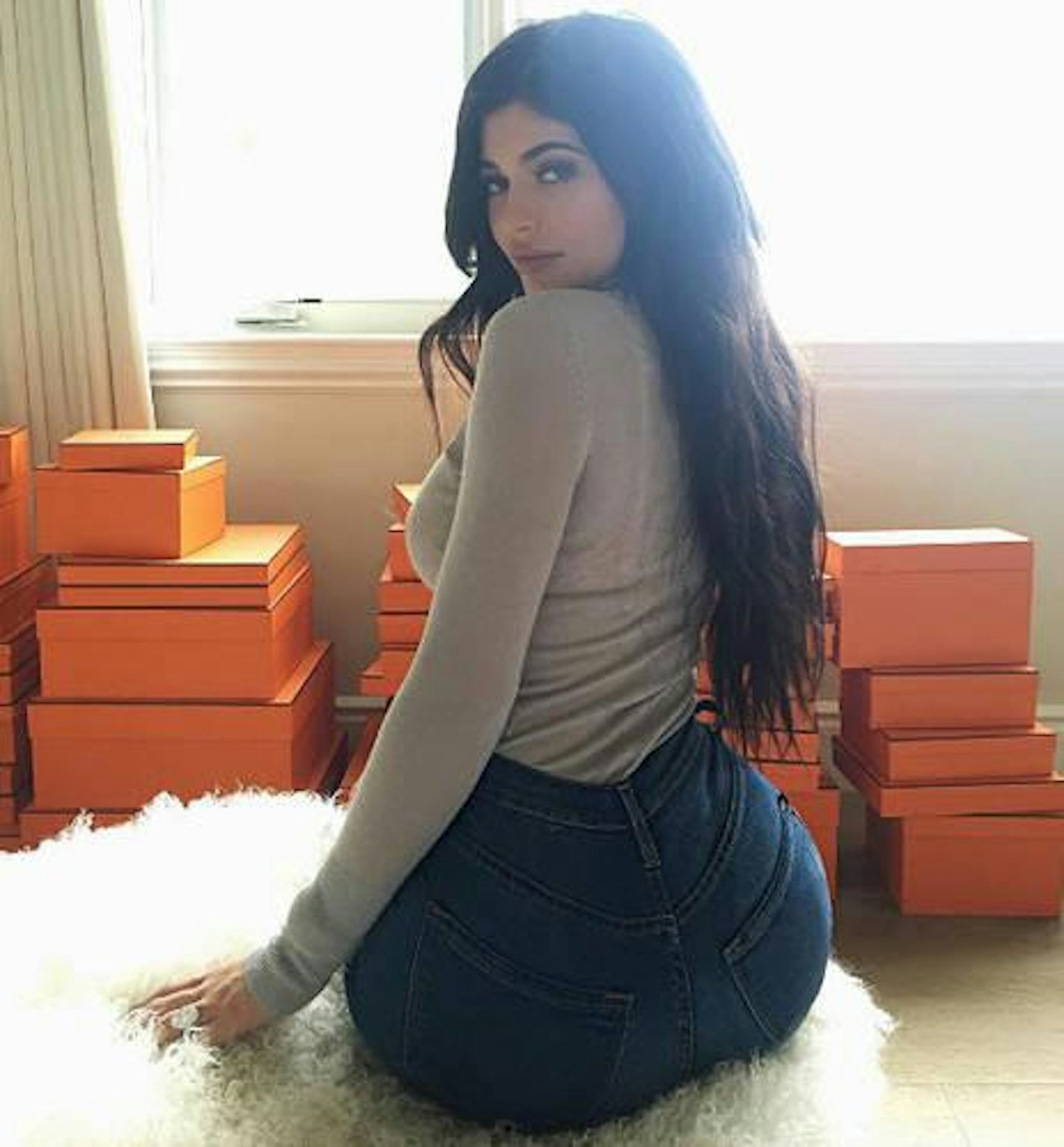 5 of 11
CREDIT: Instagram
Kylie's belt loop
Does it look a bit stretched to you? Hmm.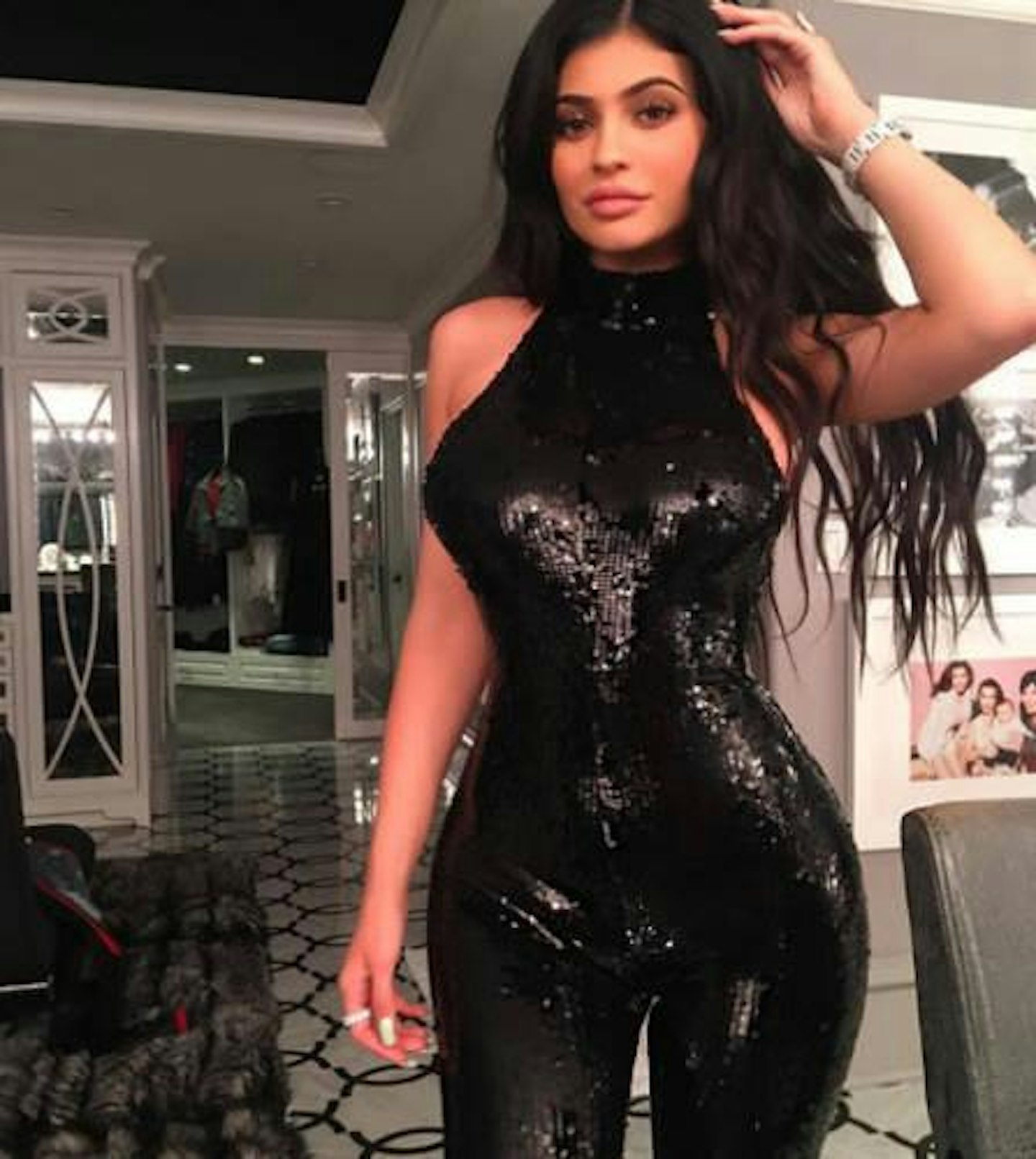 6 of 11
CREDIT: Instagram
Kylie's wobbly wall
The wall behind Kylie's waist on the left sure ain't straight.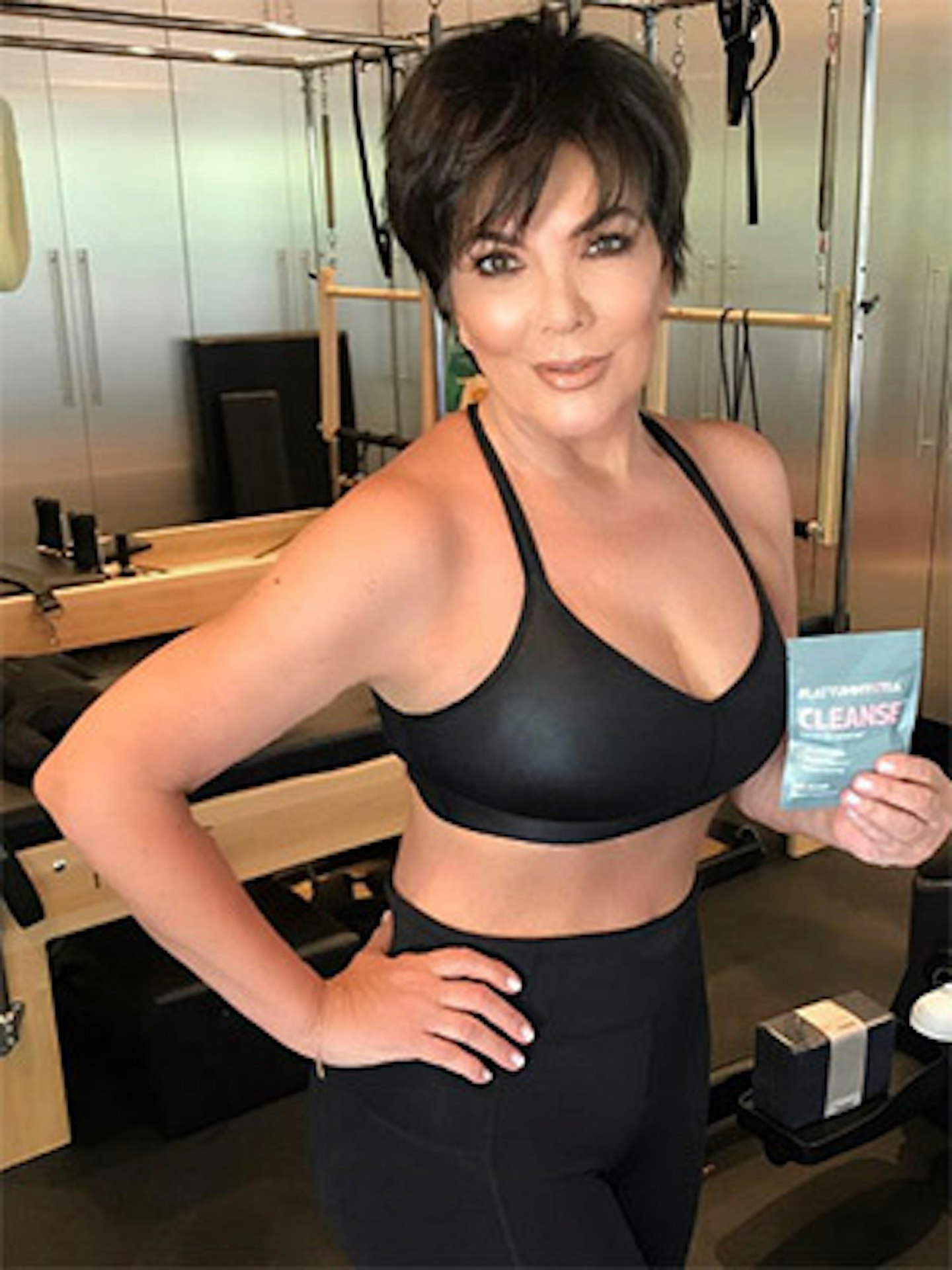 7 of 11
CREDIT: Instagram
Airbrush tool ahoy?
Fans wondered whether Kris had made her waist trimmer in this pic.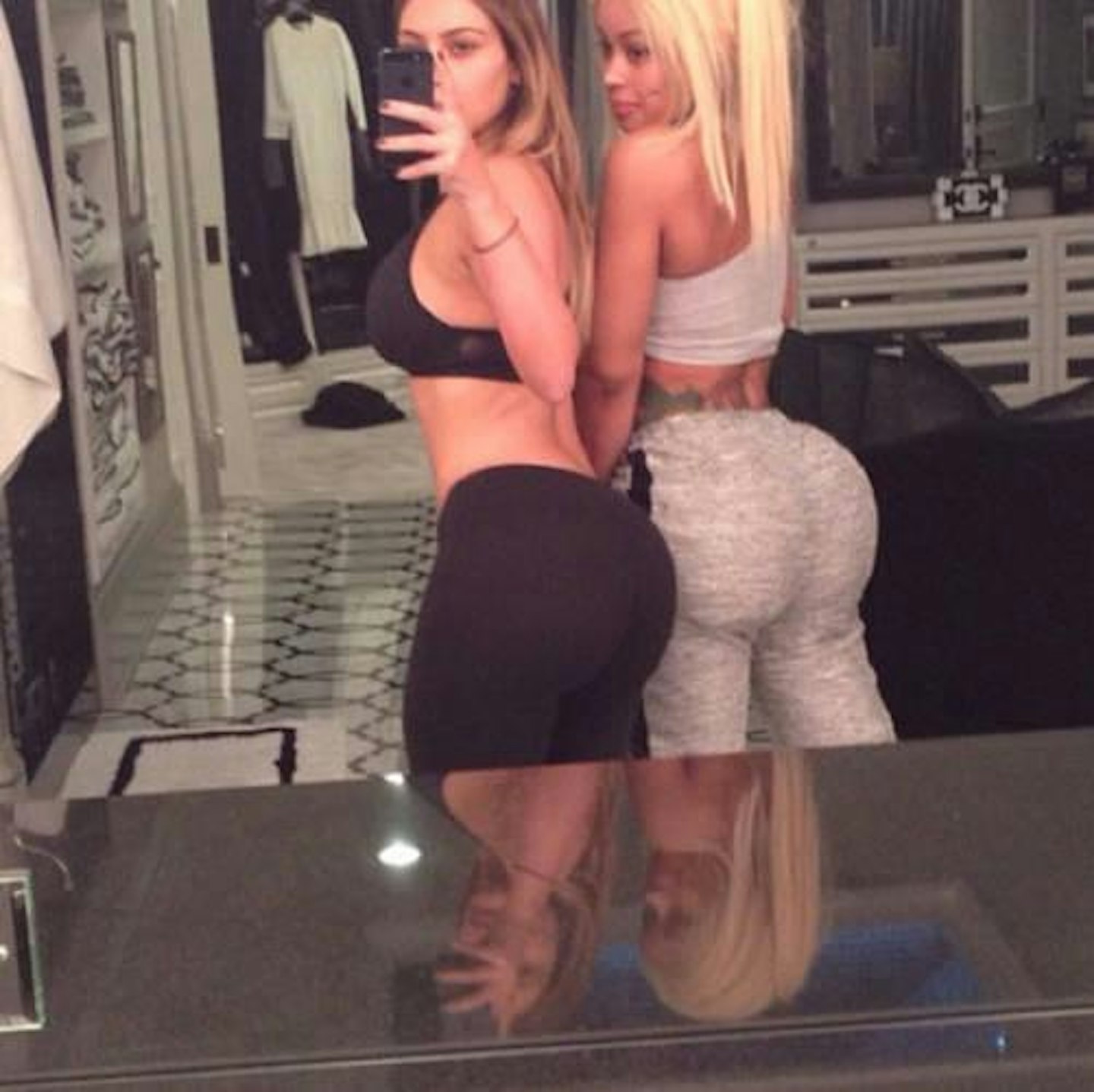 8 of 11
CREDIT: Instagram
Making an ass of themselves
Check out the sliding door on the left. You okay, huns?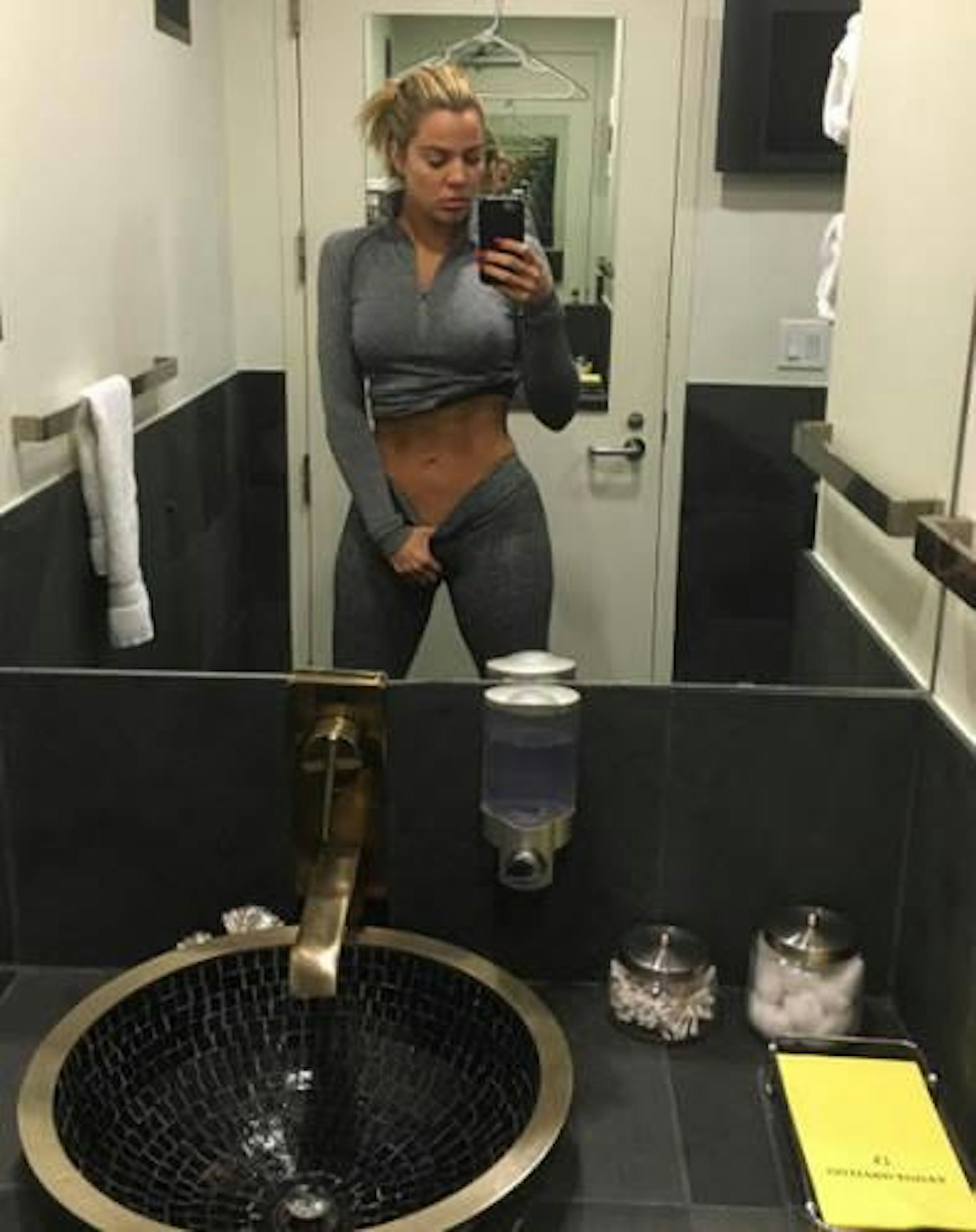 9 of 11
CREDIT: Instagram
Oh no, Koko
The curved reflection in the mirror had everyone questioning if Khloé had over-edited her snap.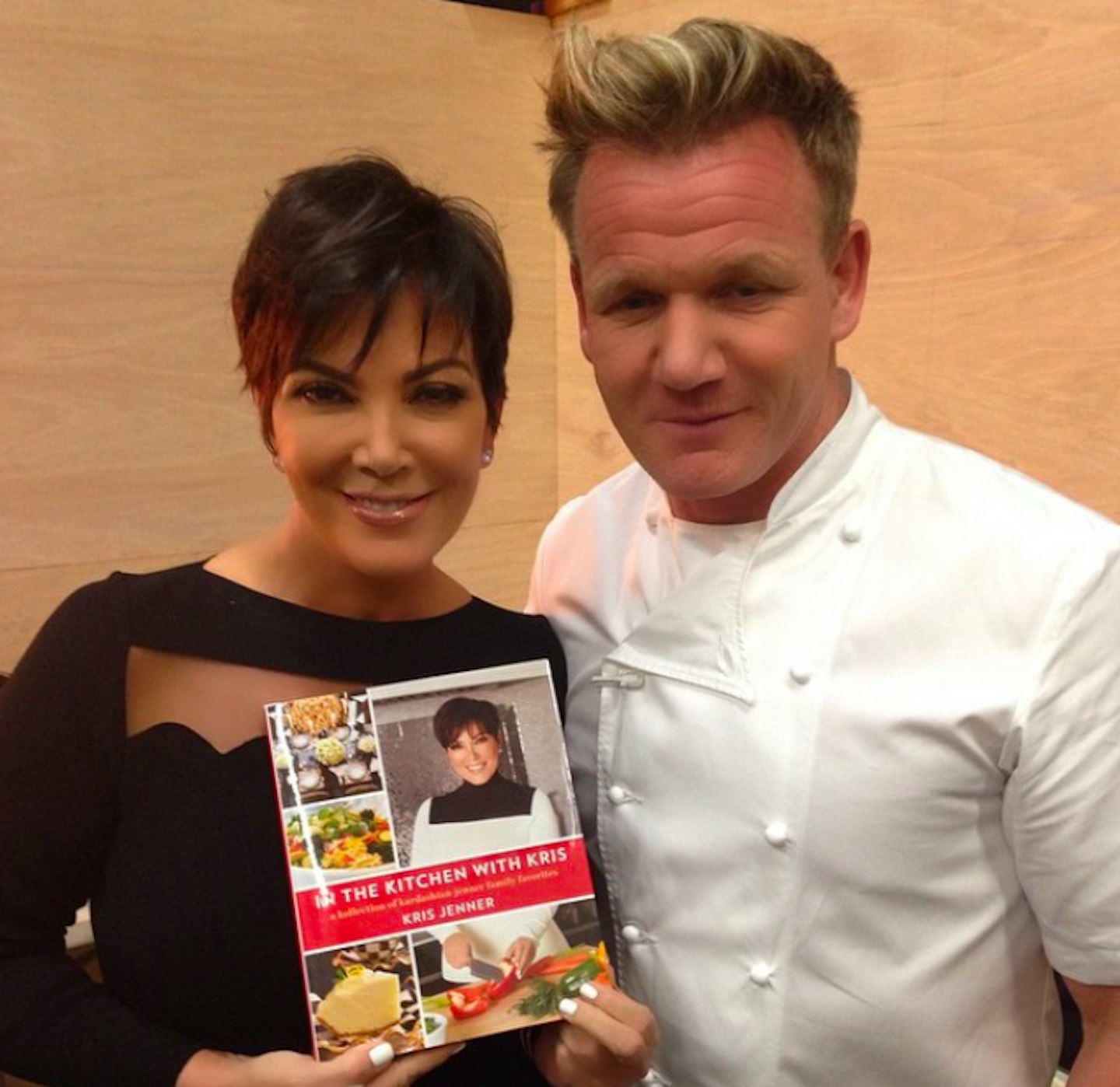 10 of 11
CREDIT: Instagram
Gordon Gate
Followers accused Kris of smoothing out Gordon Ramsay's face in this pic a few years ago.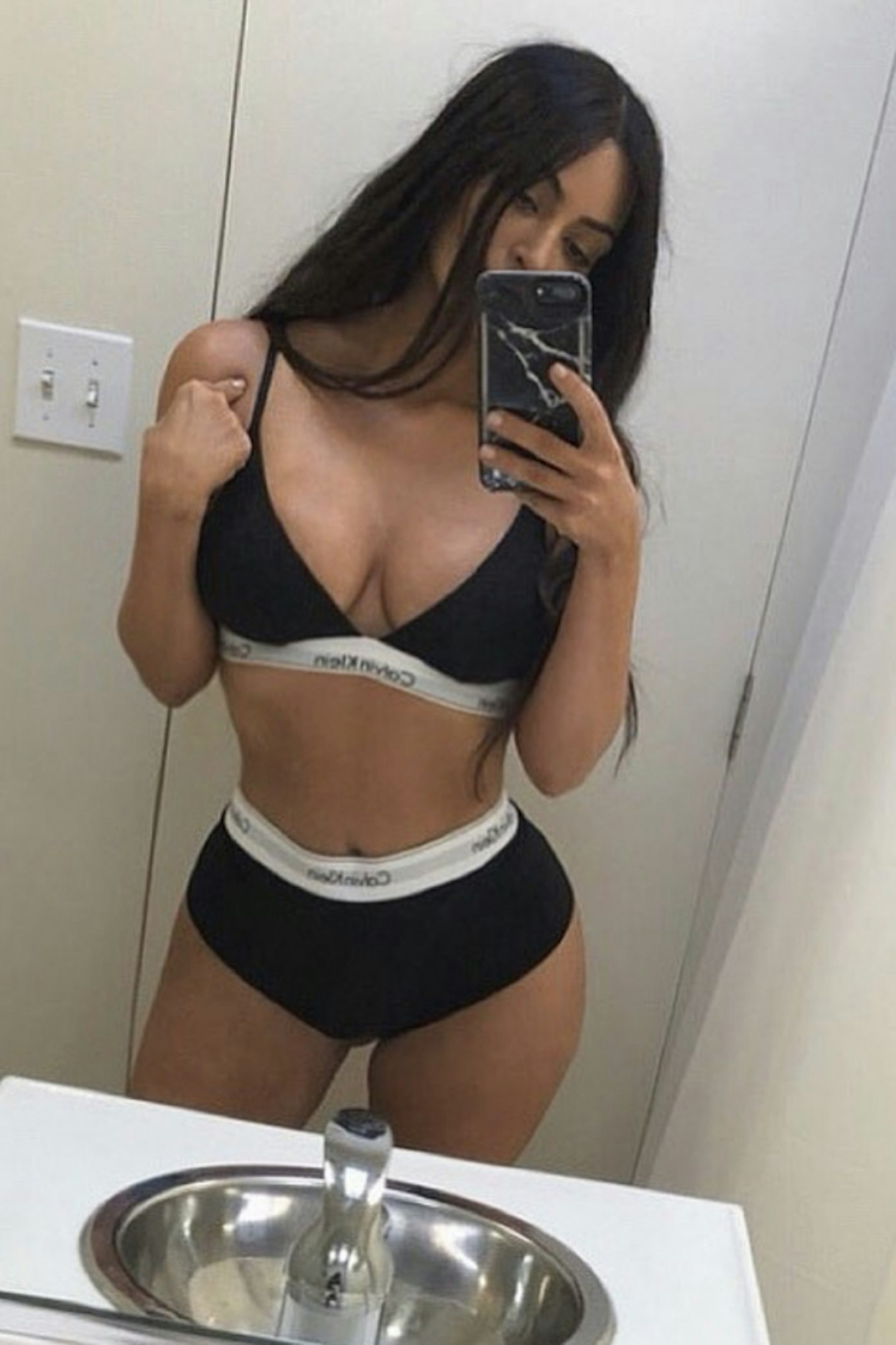 11 of 11
CREDIT: Instagram
Wobbly wall take 2863
Kim captioned this pic 'Found this pic I took in the bathroom on set of My @calvinklein shoot,' but fans were quick to spot - you guessed it - a wobbly wall.
The fan then responded to Khloe's clapback explaining she was just looking out for the reality TV star and noted she was a 'role model to millions'.
Khloe then gushed about how much she appreciated her fans' support.