The course of true love never did run smooth – especially if you're a Kardashian. And Khloé's had a bumpier journey than most with her on/off boyfriend Tristan Thompson. But, last week, it was reported that she had finally called time on their rocky romance – just hours after it was claimed Tristan was seen heading into a bedroom with three women during a Bel Air birthday party, and emerging 30 minutes later looking "dishevelled". Tristan has strenuously denied the claims, saying he did not go into any bedroom with three women, there was no sexual activity and he did not emerge "dishevelled".
Regardless, according to sources, Khloé and Tristan are "getting along" for the sake of their three-year-old daughter True, but romantically, it's over for good.
"Everything is amicable and they're on the same page with co-parenting," said an insider last week, following reports that Khloé had finally had enough of the cheating allegations.
Over the past few months alone, the 36 year old has had to deal with a constant barrage of new claims that basketball player Tristan has played away, with one woman Kimberly Alexander going as far as insisting he'd fathered her son (even though a DNA test proved he hadn't).
CHECK OUT the most iconic Keeping Up With the Kardashians moments
The most iconic Keeping Up With the Kardashians moments (slide)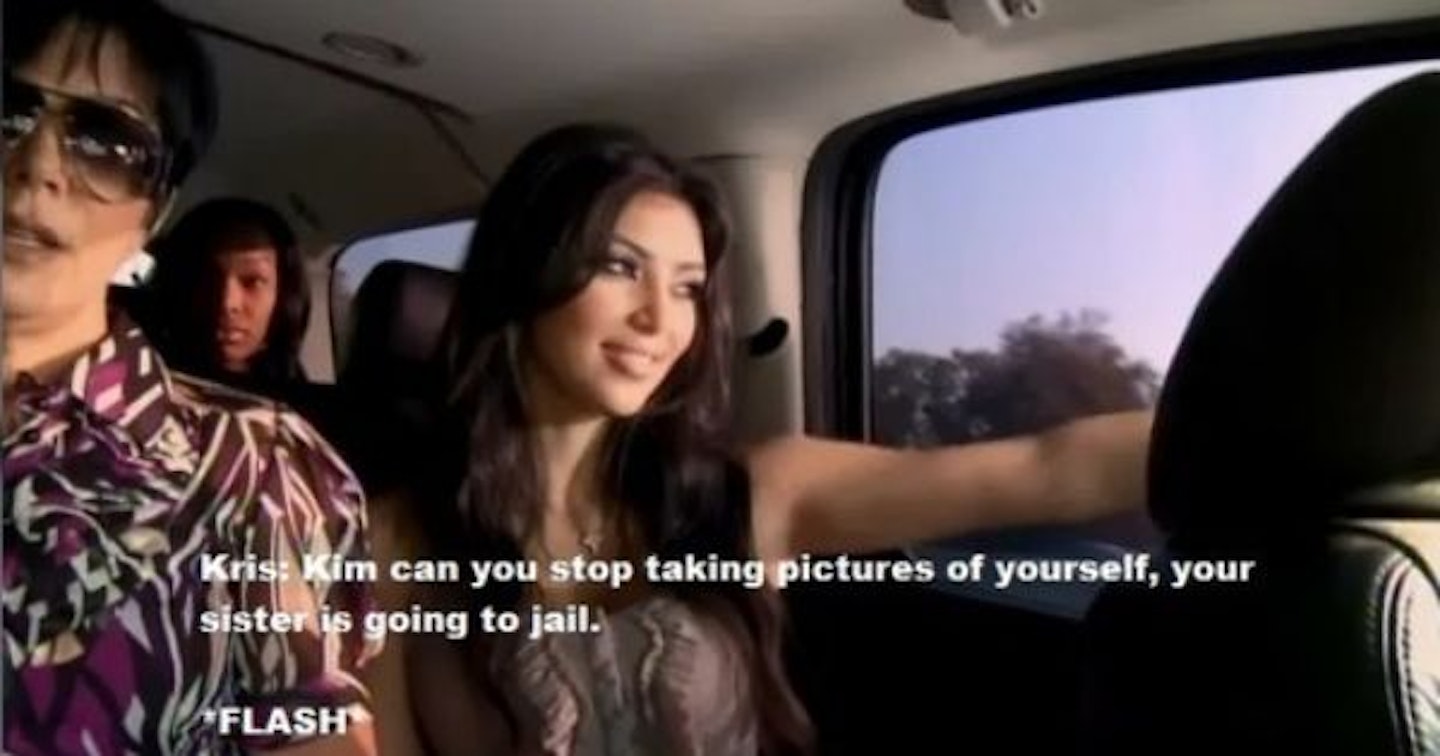 1 of 20
CREDIT: E!
When Khloe Kardashian went to jail
Remember back in season three when Khloe was arrested for driving under the influence? She was in jail for approximately three hours before she was released. But it was Kim Kardashian taking selfies in the car that made it so iconic.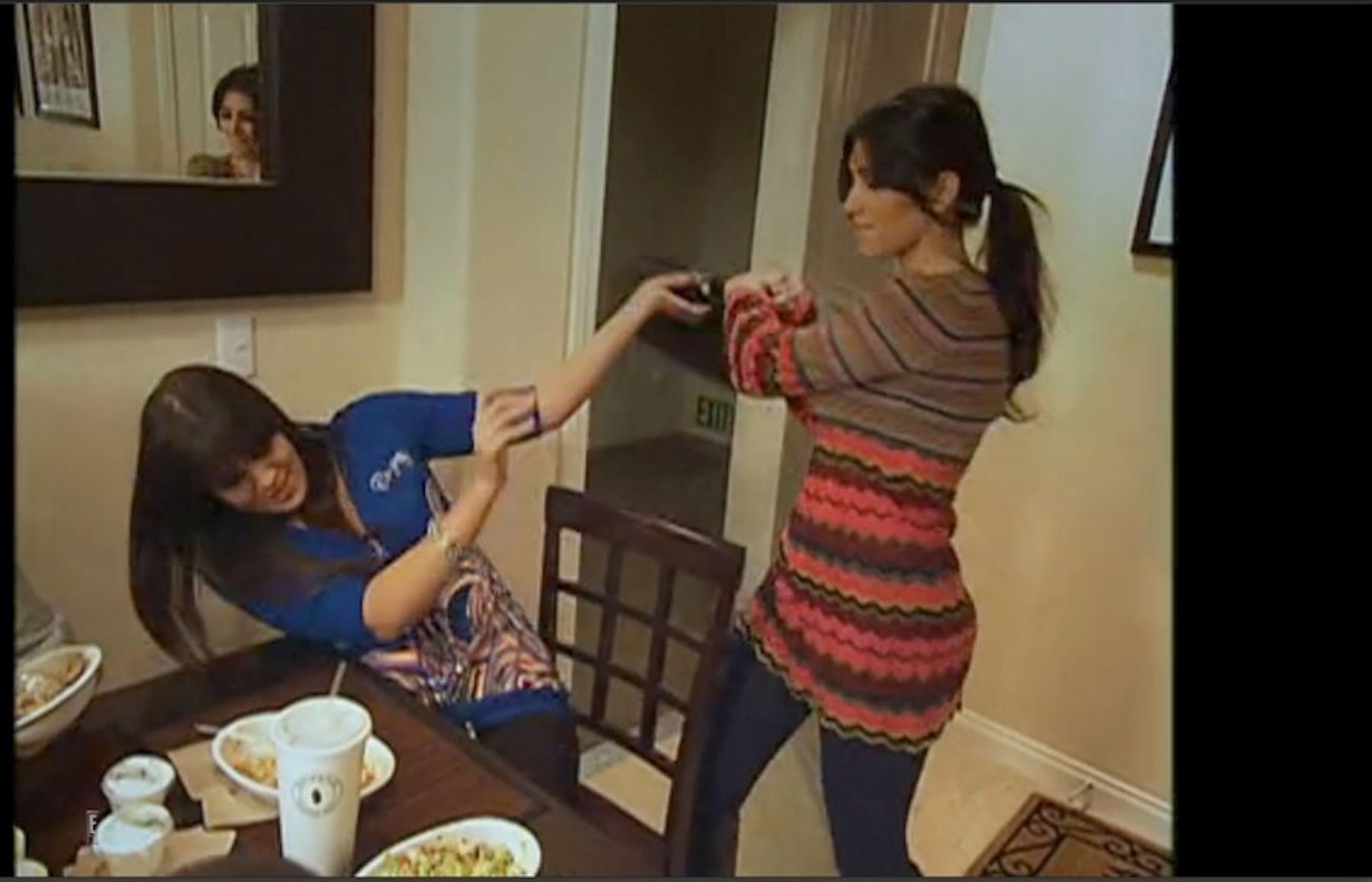 2 of 20
CREDIT: E!
When Kim Kardashian hit Khloe
Remember when Kim was feuding with her sisters over her Bentley? Well things turned violent and Kim infamously hit Khloe with her bag. This was peak KUWTK, tbh.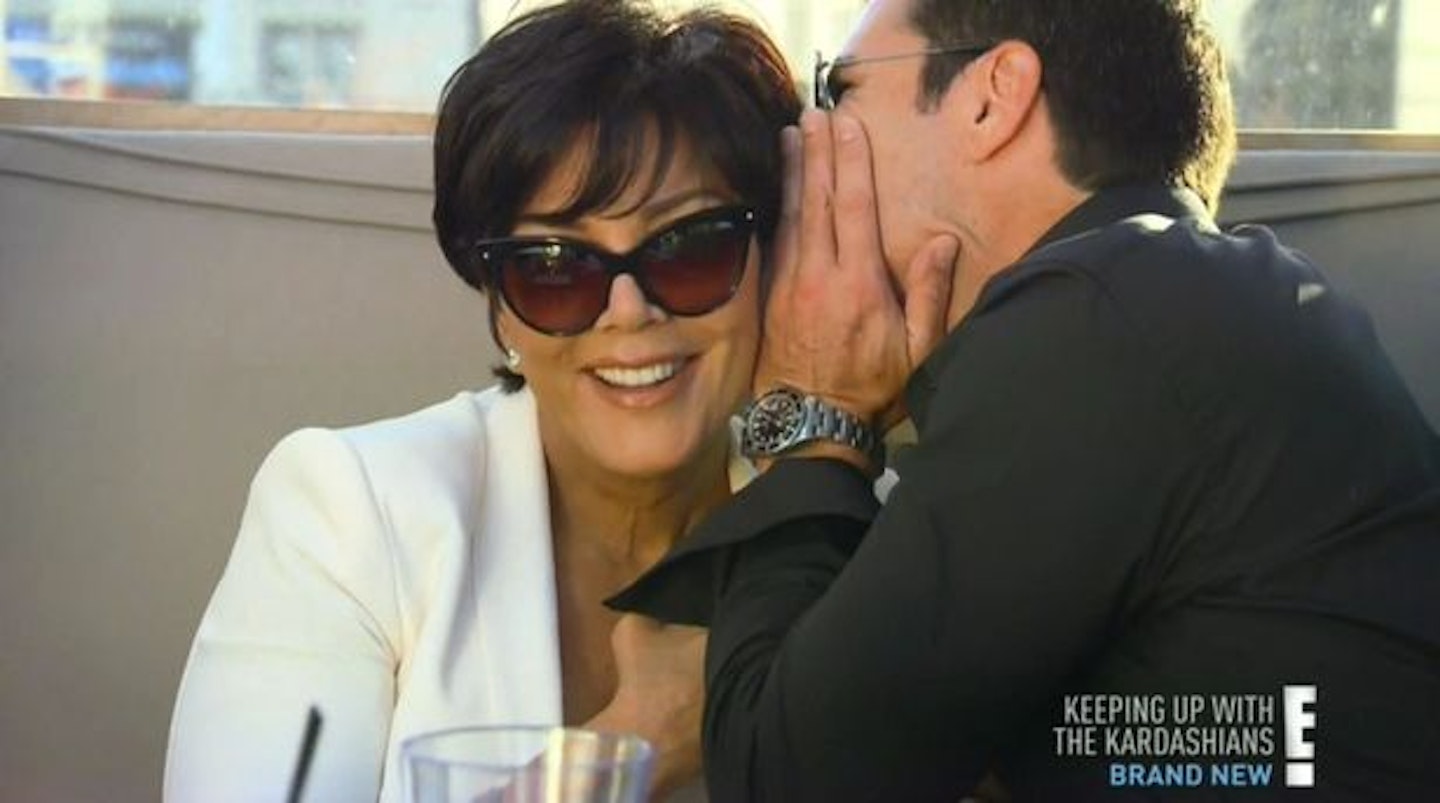 3 of 20
CREDIT: E!
When Kris Jenner met up with Todd
Yeah, these were wild times on KUWTK. Remember when Kris met up with her ex Todd Waterman? You know, the guy she had an affair with during her marriage to Robert Kardashian?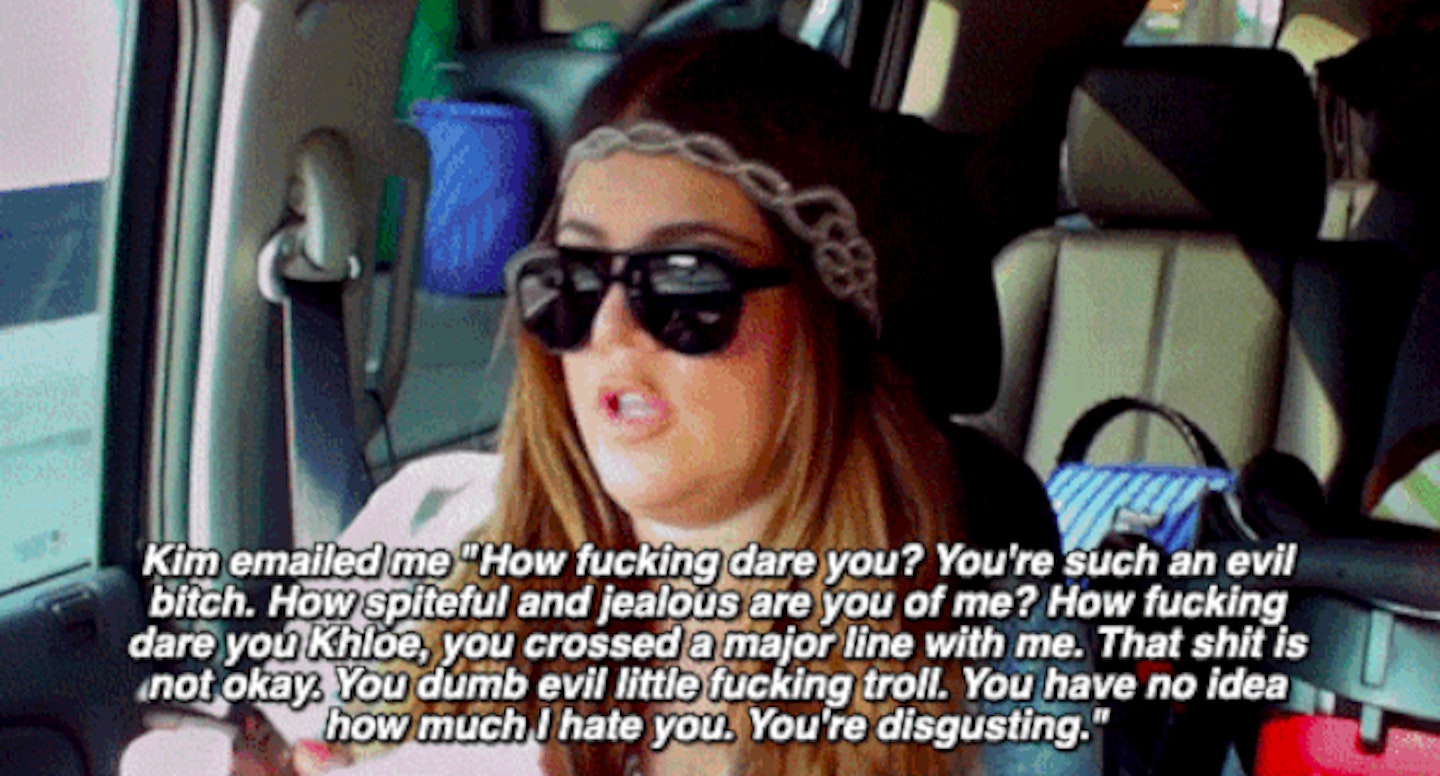 4 of 20
CREDIT: E!
When Kim Kardashian slammed Khloe via text
Kim has been a savage from day one tbh. After Khloe woke her sister up to say goodbye (during Kim and Kourtney take New York), Kim sent her an extremely rude text message. She actually called her younger sisters a "dumb evil little f--king troll". Ouch.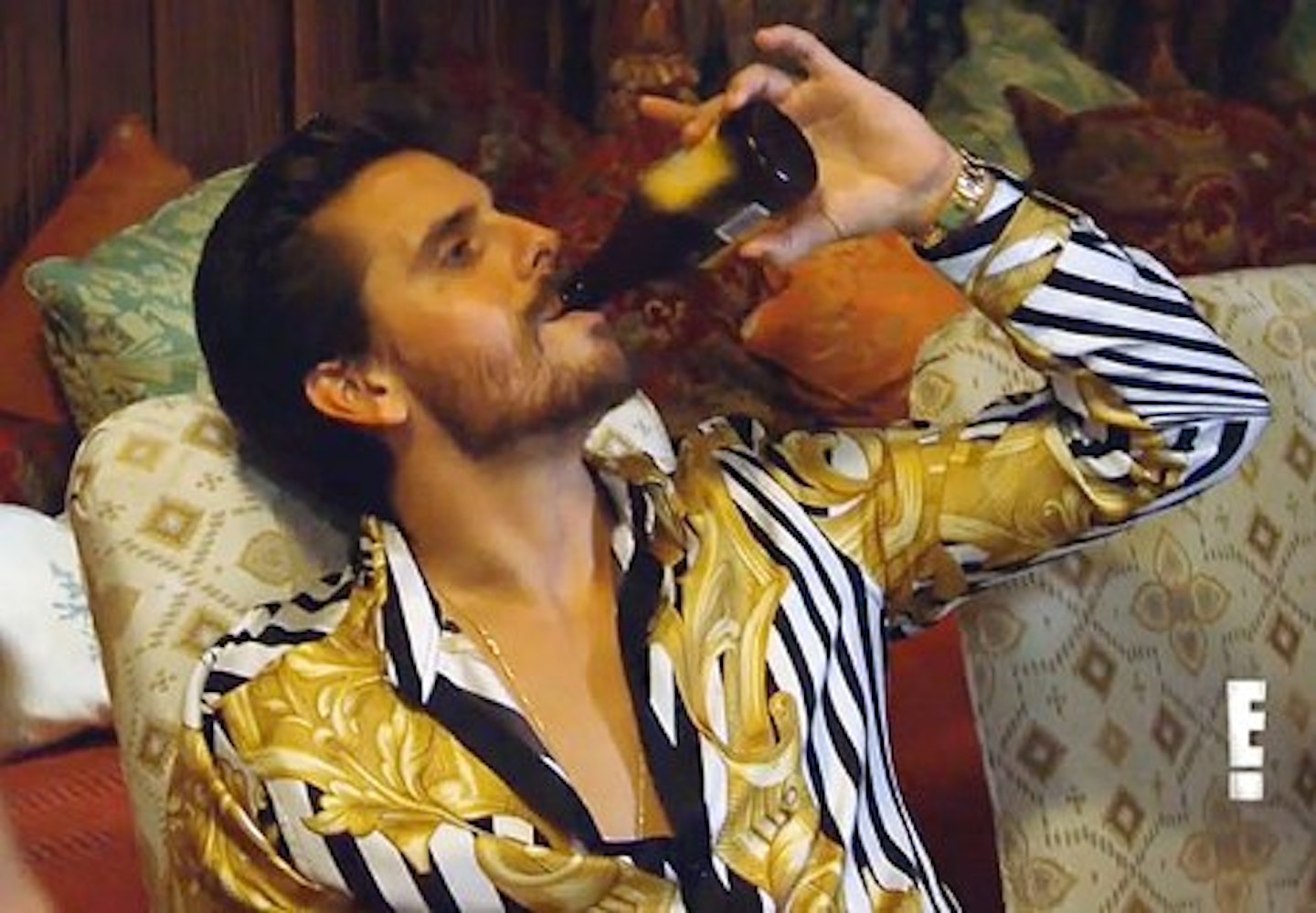 5 of 20
CREDIT: E!
When Scott Disick got too drunk
This wasn't iconic in a good way. Over the years viewers saw him shove money down a waiters throat, punch a mirror and argue with Kourt.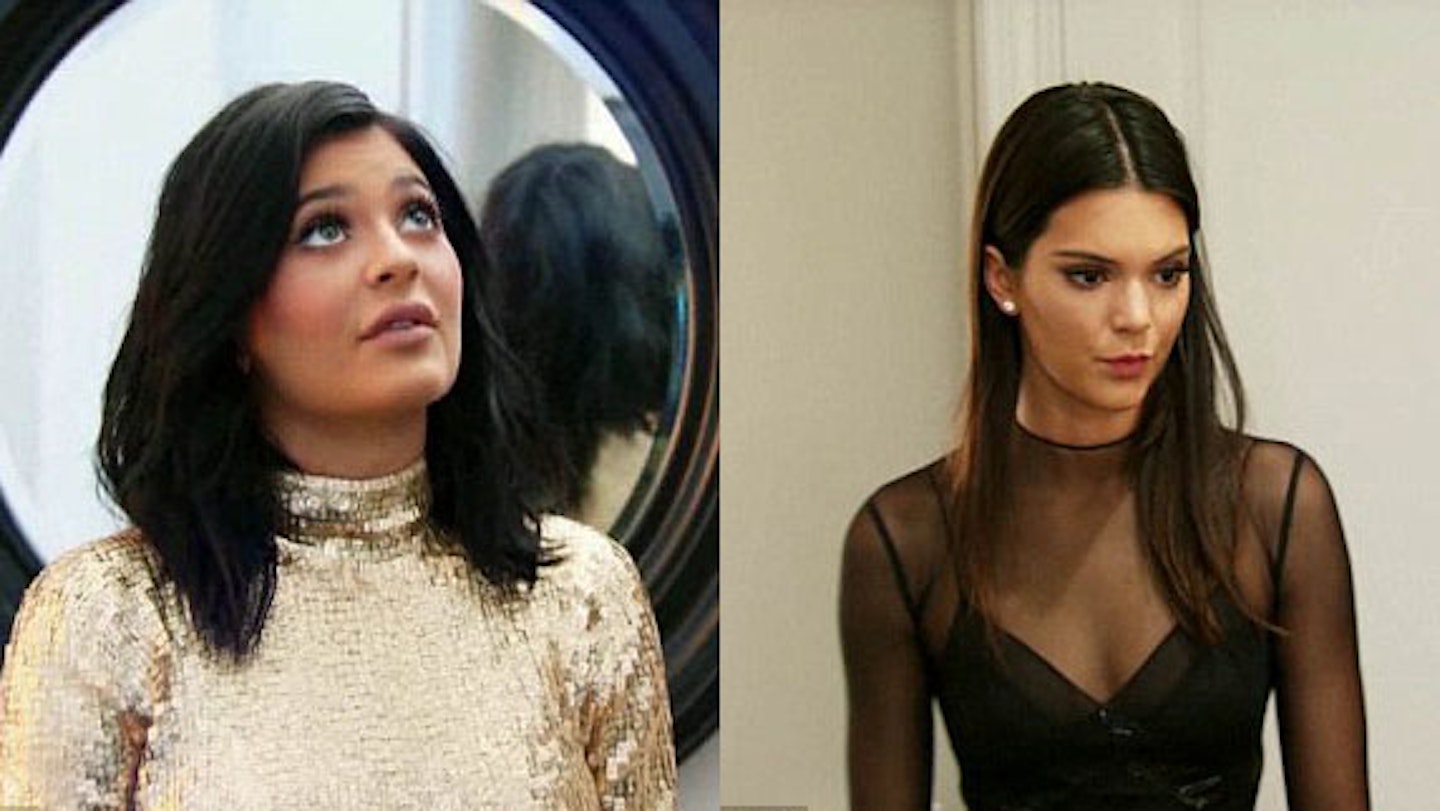 6 of 20
CREDIT: E!
When Kylie and Kendall Jenner argued over a dress
A good few years ago Kendall and Kylie argued because Ky wouldn't let her sister wear her dress. Kenny ended up calling Kylie and "f--king bitch".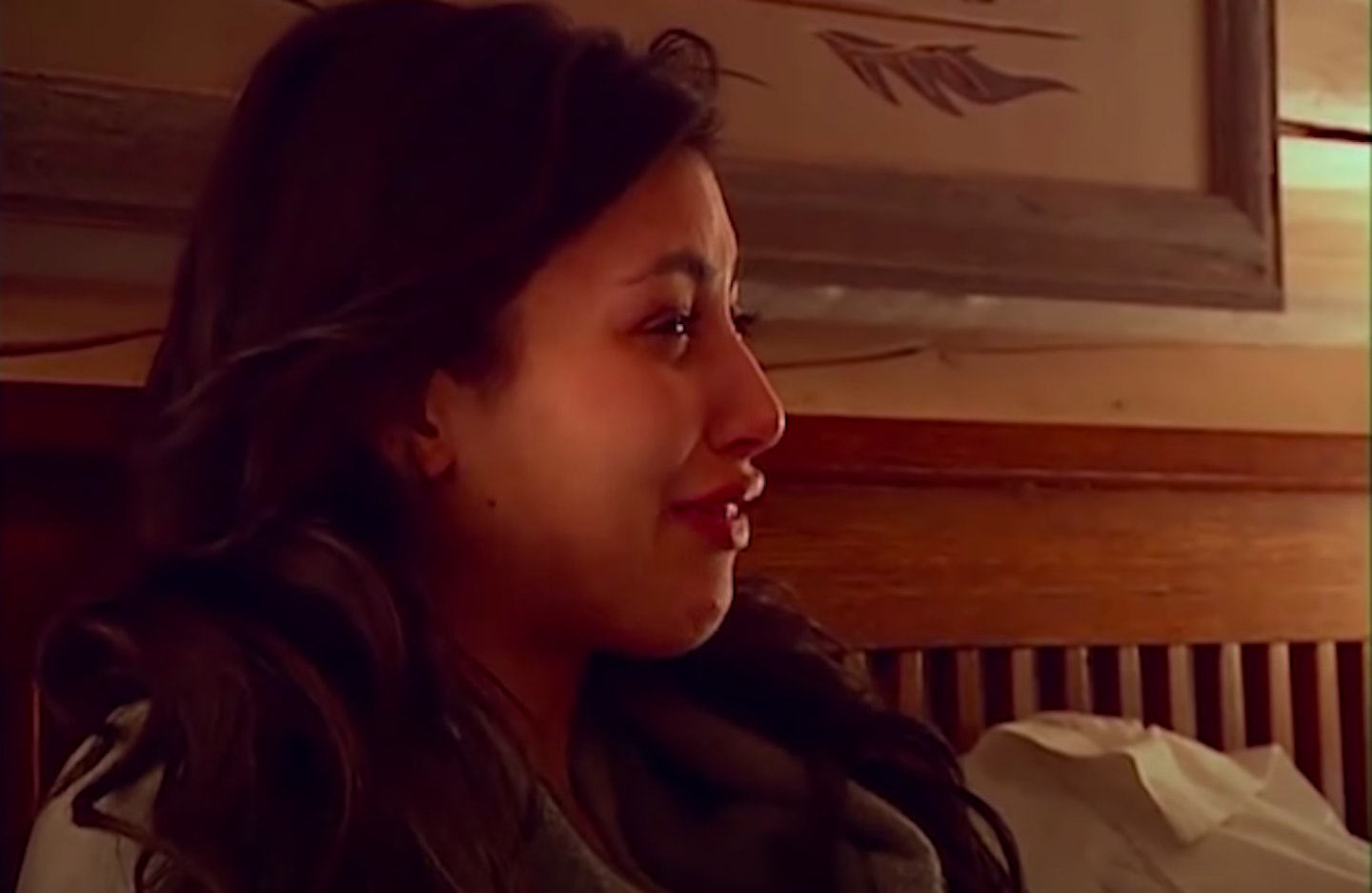 7 of 20
CREDIT: E!
When Kim Kardashian cried
Back in season two when the famous family went on a skiing trip Kourtney laughed at Kim's crying face. Her crying face is now pretty iconic and the ski trip wasn't the last time we saw it...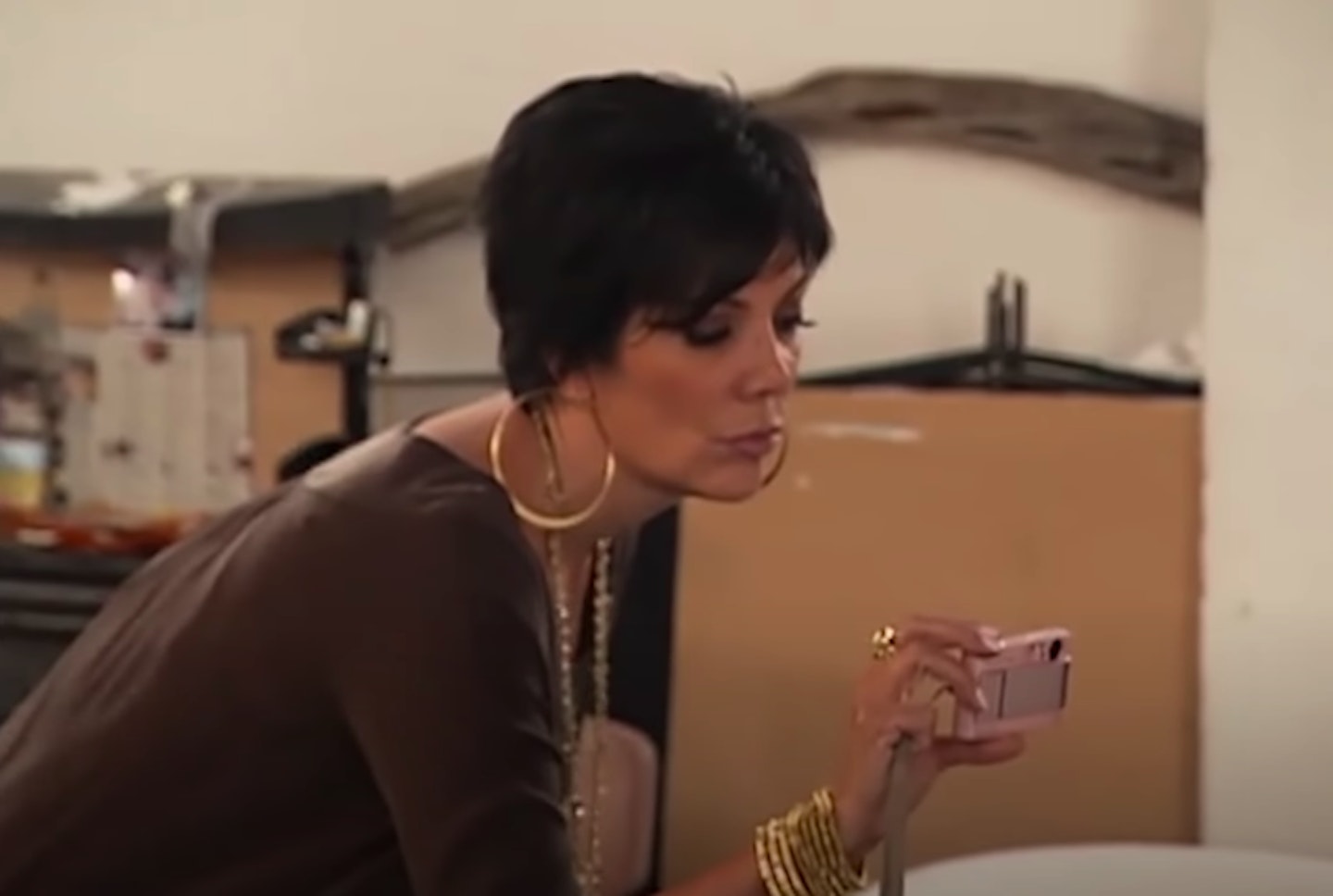 8 of 20
CREDIT: E!
When Kim Kardashian did Playboy
Throwback to Kris being supportive of Kim doing Playboy by taking her own photos of the nude shoot.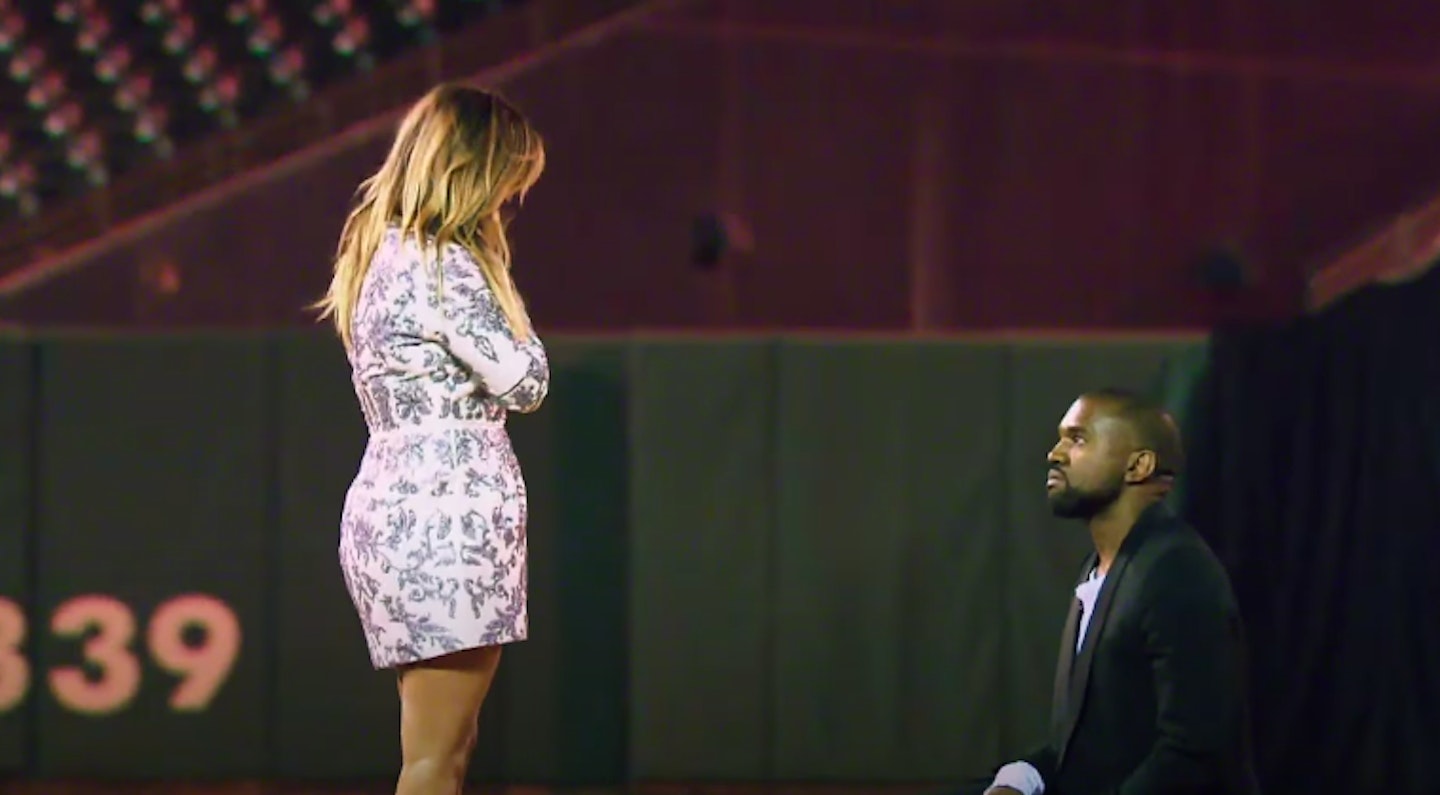 9 of 20
CREDIT: E!
When Kanye West proposed to Kim Kardashian
Kanye West sure does know how to celebrate but no one was prepared for his shock proposal at the AT&T Stadium in San Francisco. He flew out all her family and friends so they could be there for the incredible moment. Cute.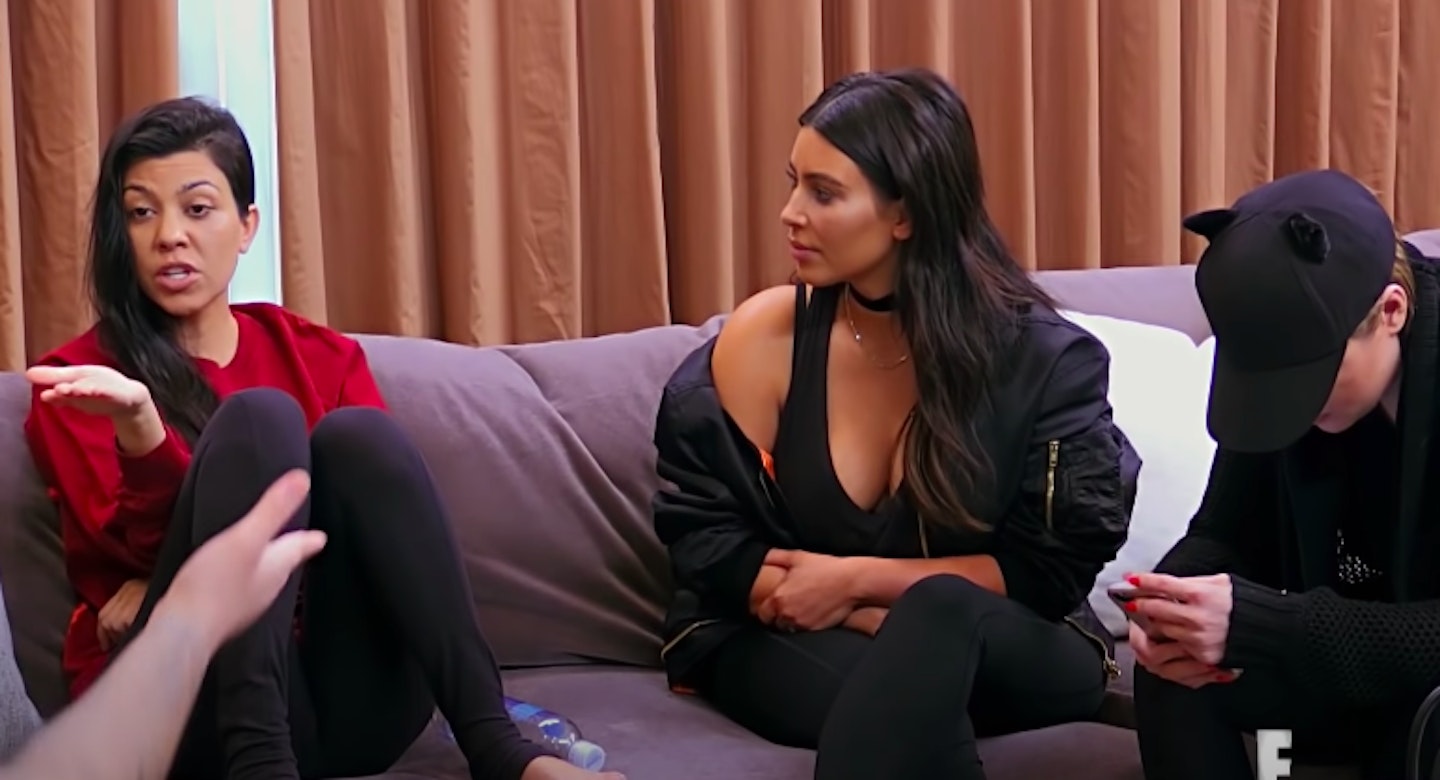 10 of 20
CREDIT: E!
When the Kardashians found out about Rob's engagement
Speaking of engagements, remember when Rob and Blac Chyna got engagement and he didn't even tell his sisters? Bless them.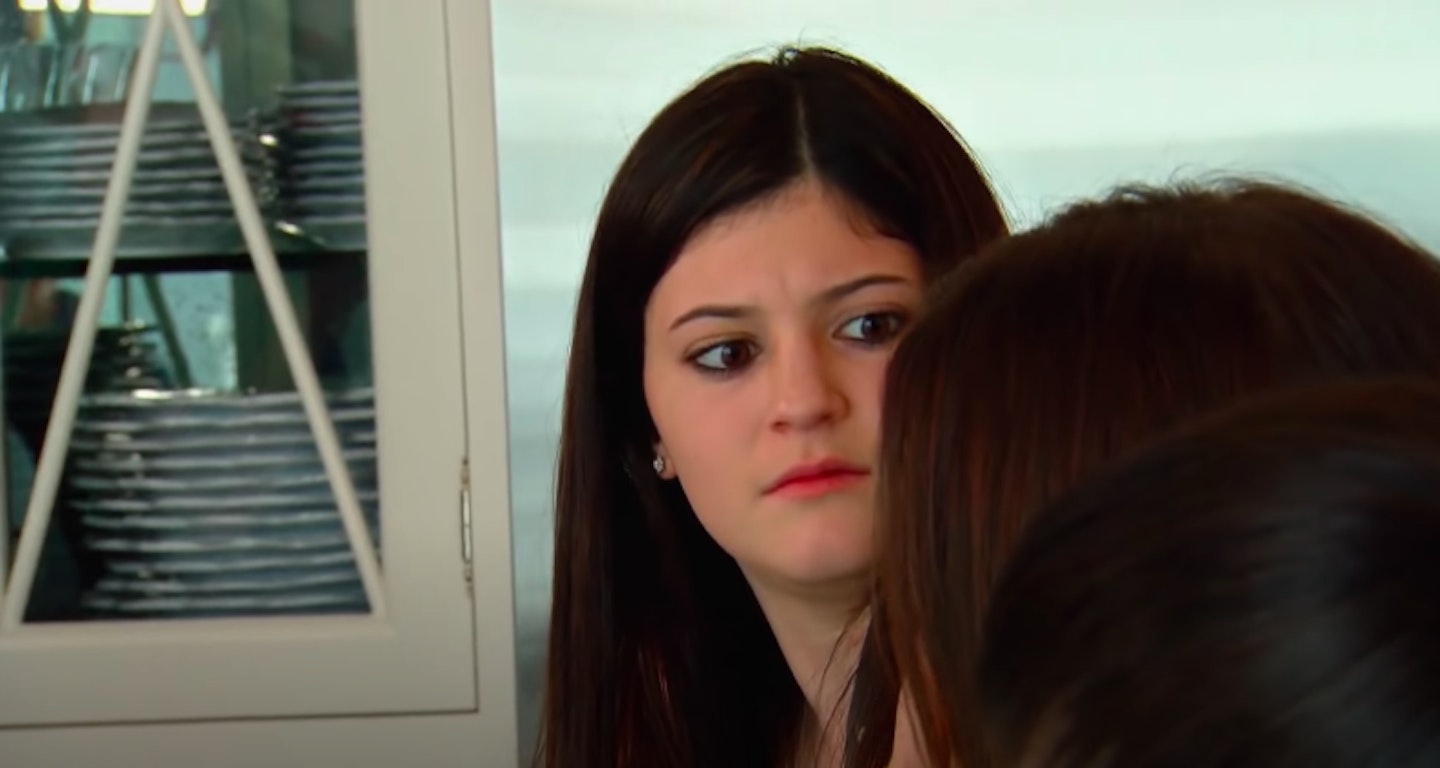 11 of 20
CREDIT: E!
When Khloe Kardashian asked Kylie Jenner about kissing boys
Can you remember when Khloe, Kim, Kendall and Kylie were all talking about boys and Ky looked mega confused when her older sister insinuated that you could kiss a guy somewhere other than their lips?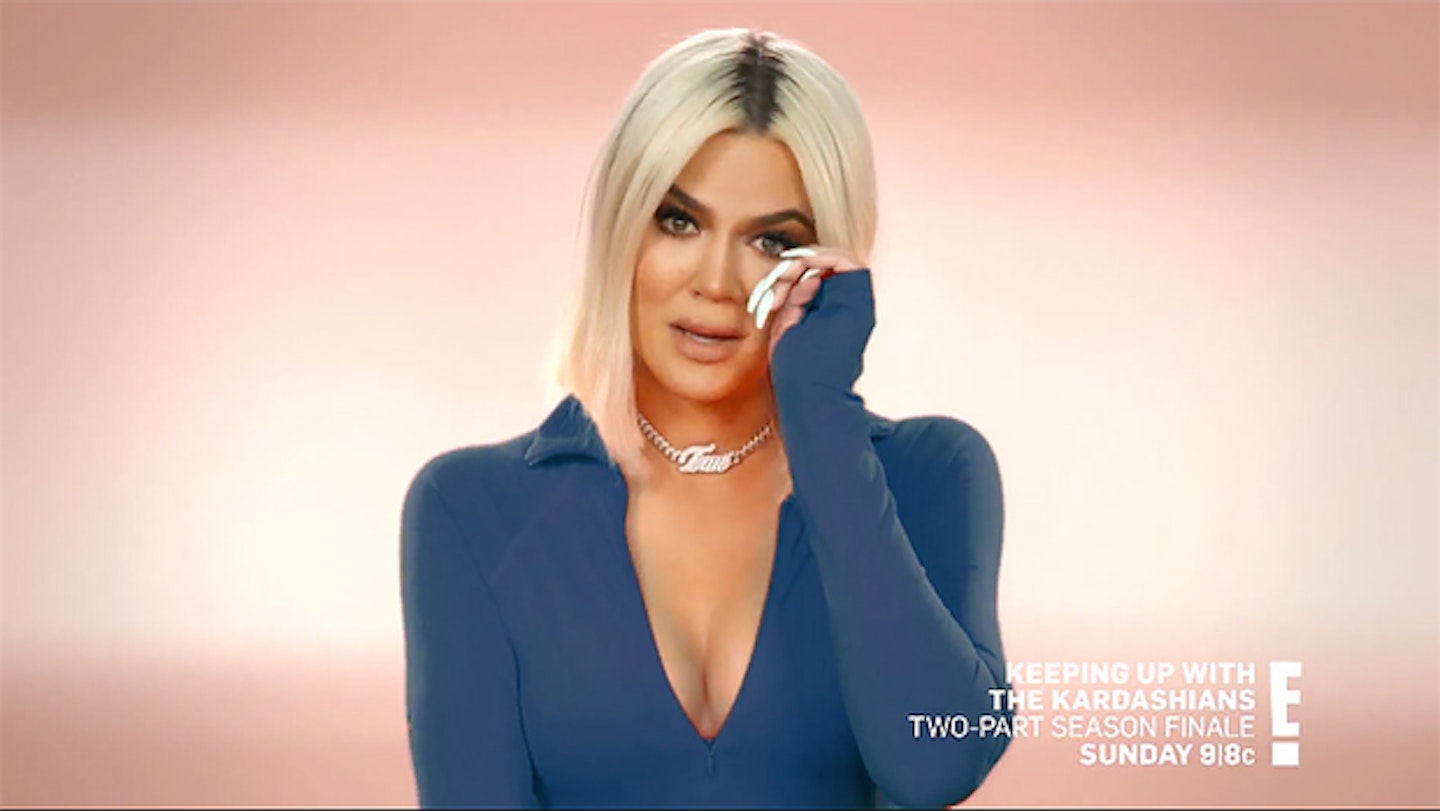 12 of 20
CREDIT: E!
When Khloe Kardashian found out about Tristan Thompson cheating
You're probably thinking of the whole Tristan/Jordyn Woods situation but long before that he actually cheated on KoKo when she was pregnant with True. Khloe and Tristan tried to make things work but it wasn't to last and he ended up kissing Kylie's BFF Jordyn. We then got to see the moment all the Kardashian/Jenners found out about the news.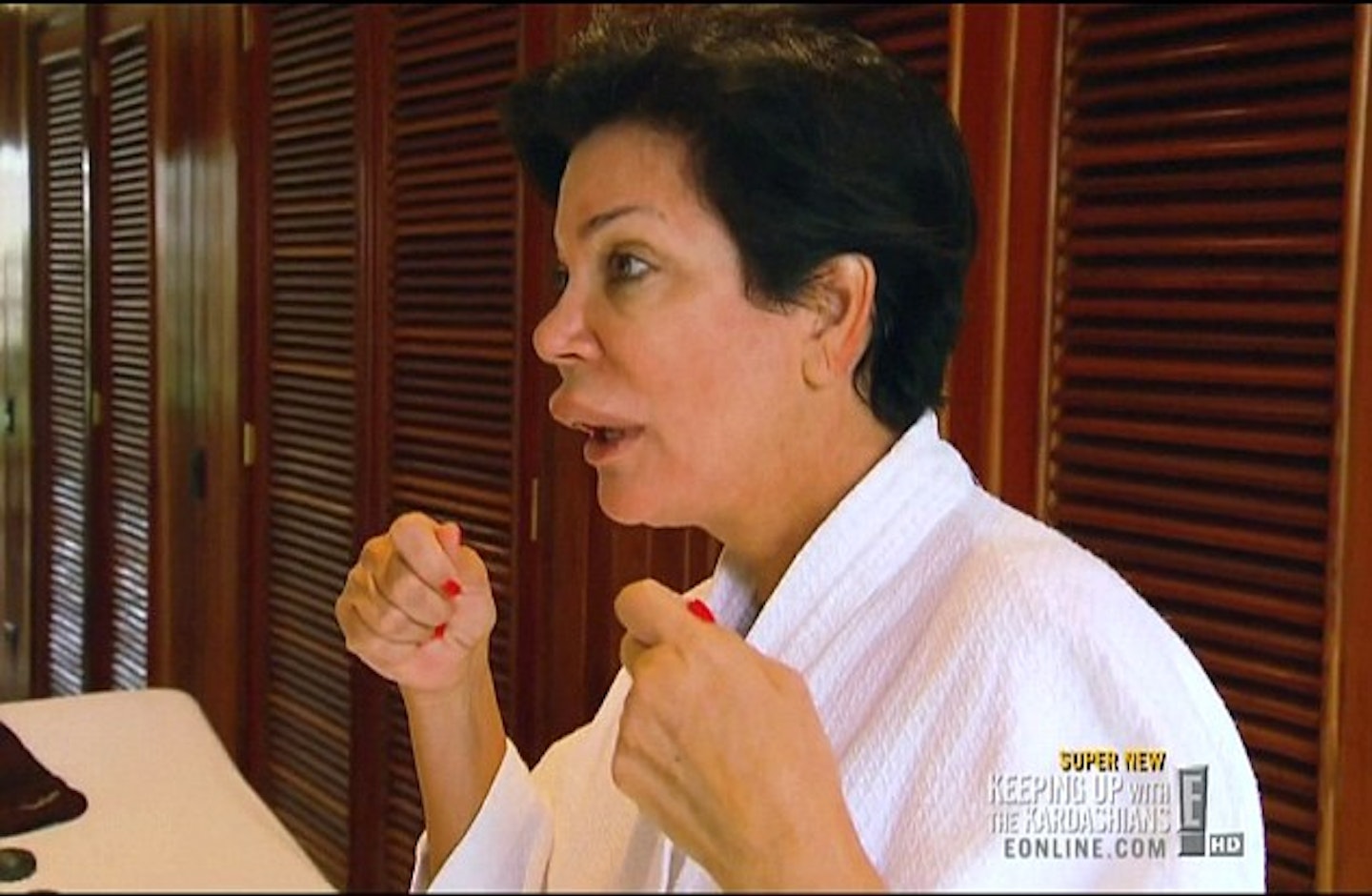 13 of 20
CREDIT: E!
When Kris Jenner had an allergic reaction
The Kardashian/Jenners flew out to the Dominican Republic for a family vacation but Kris' allergic reaction is the only memory we have of this holiday.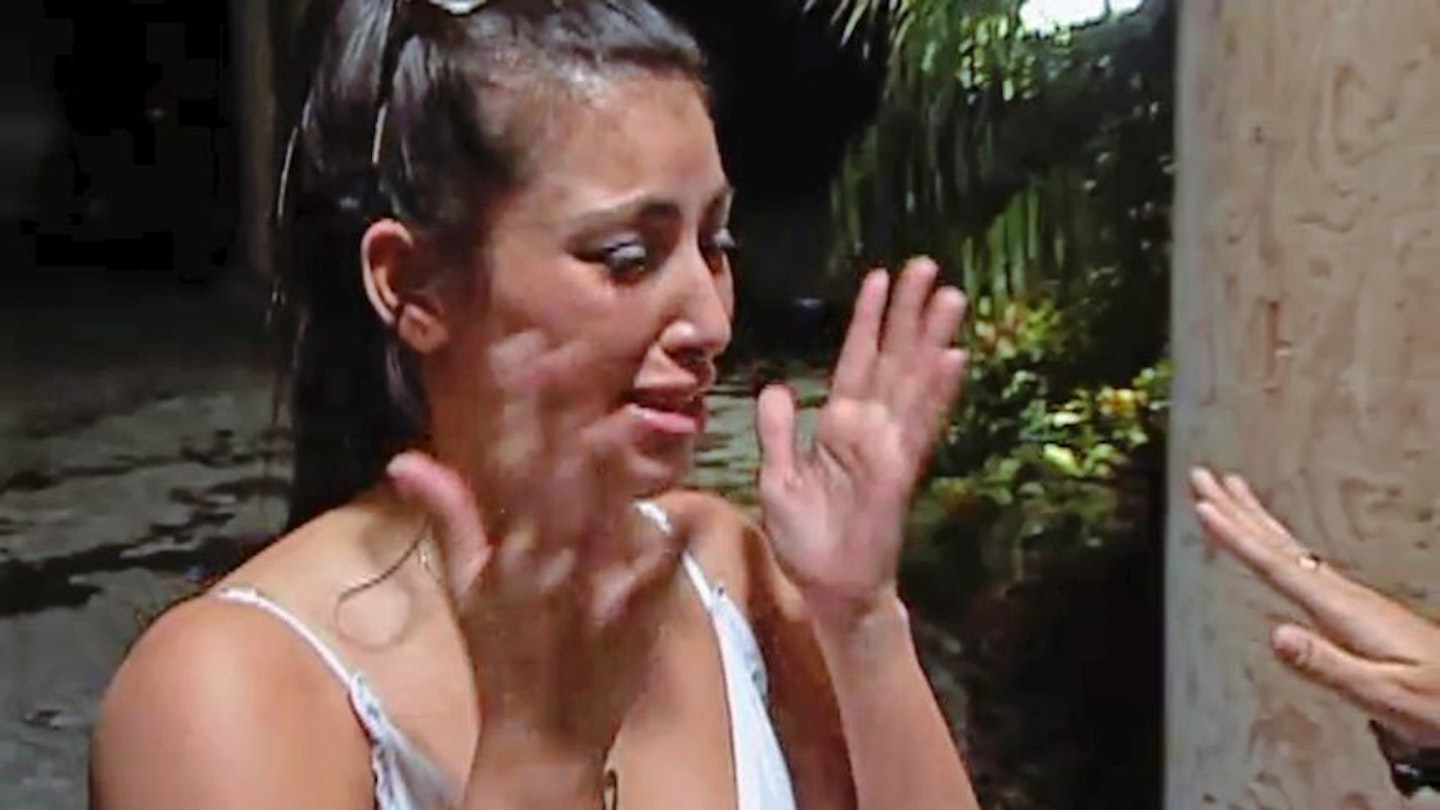 14 of 20
CREDIT: E!
When Kim Kardashian cried over a spider
Now, when Kim first told us she had a spider phobia we just thought she simply didn't like them - oh how wrong we were. When the family went on a holiday during season one she was left crying after finding a spider on herself.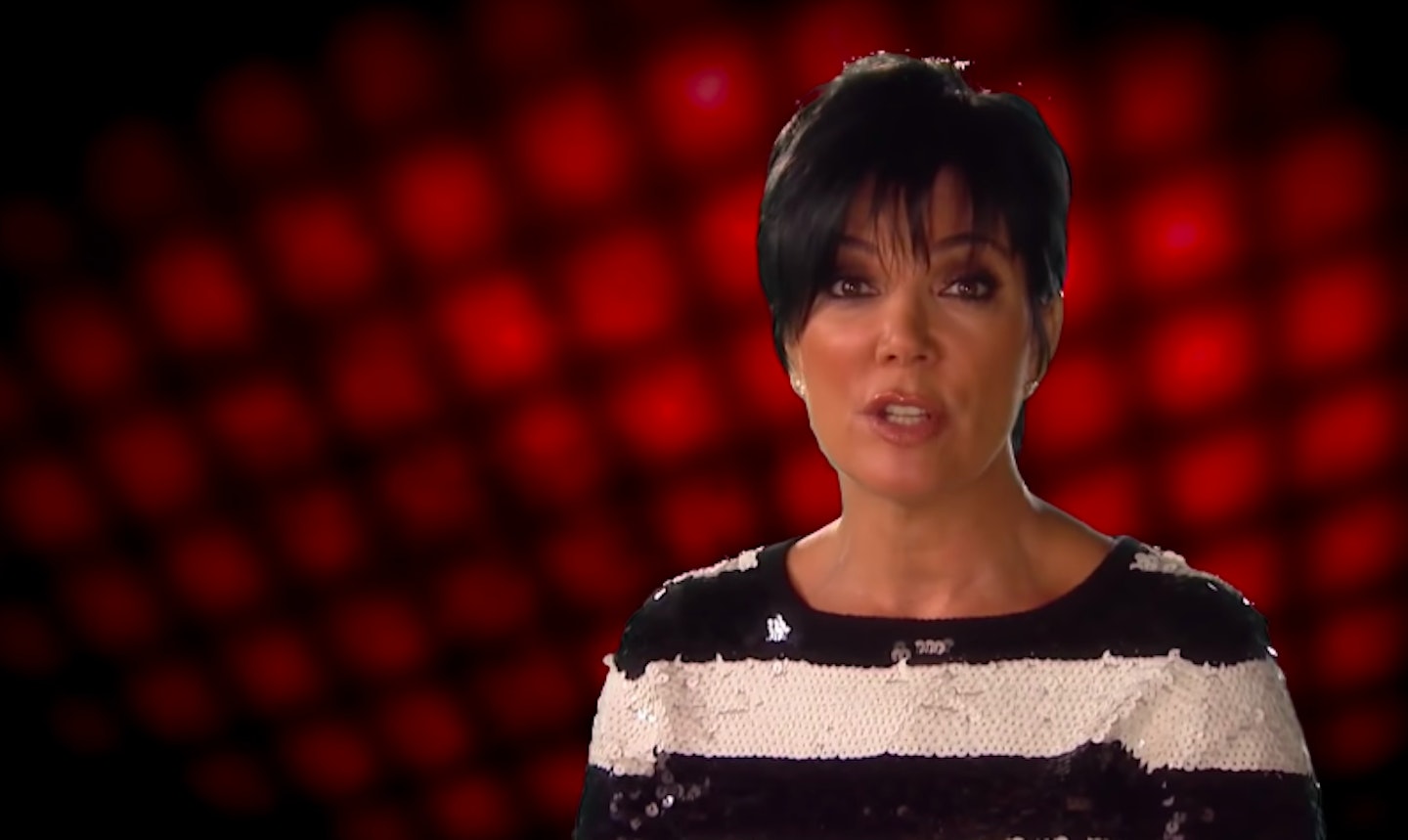 15 of 20
CREDIT: E!
When Kris Jenner found out about Kim's tape
Kim's sex tape was arguably one of the reasons she became famous but the bit that everyone remembers about the whole ordeal was Kris Jenner's famous words, "As her mother I wanted to kill her! But as her manager..."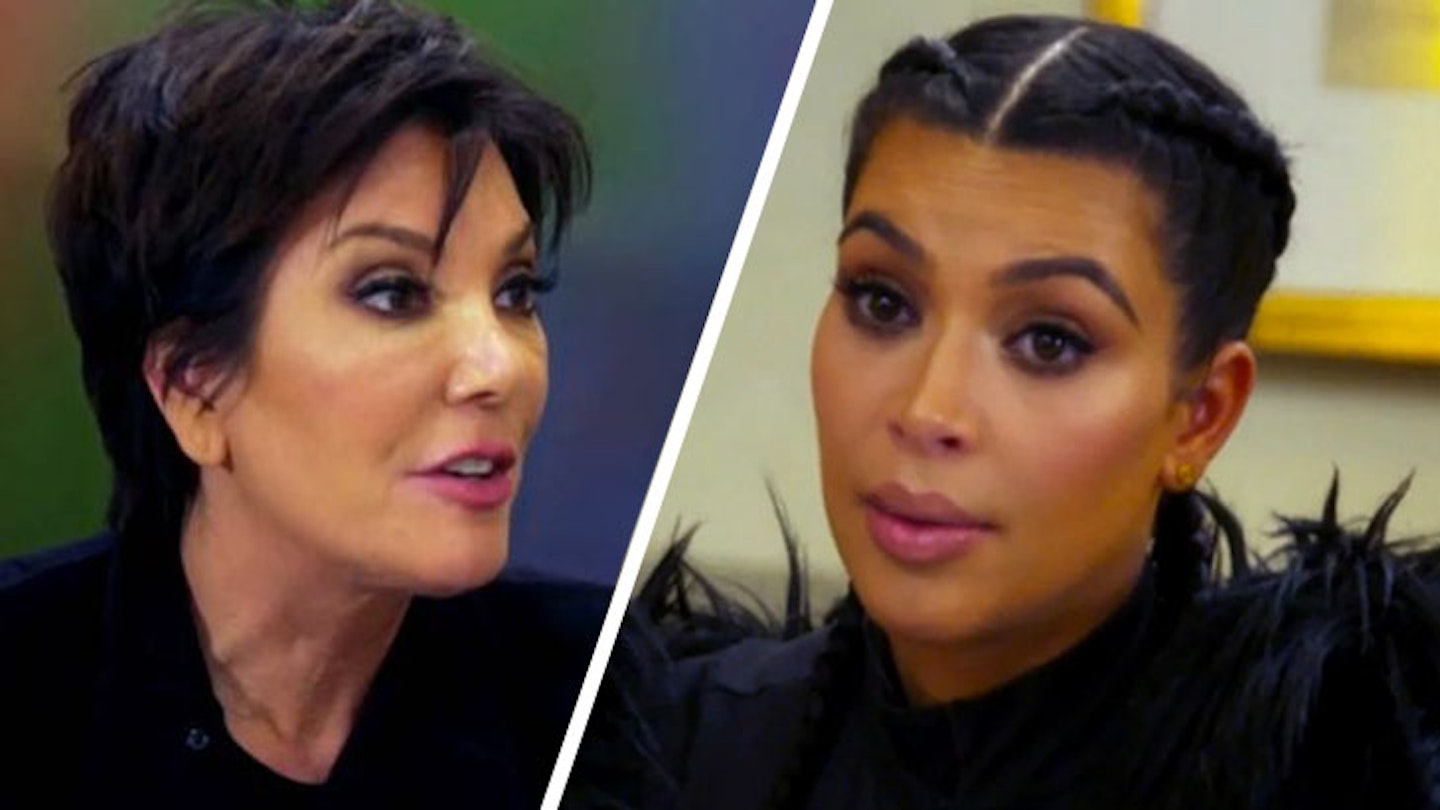 16 of 20
CREDIT: E!
When Kris Jenner threw shade at Kim Kardashian's marriage
After the family slammed Kris for buying Rob a house, the momager hit back at Kim's marriage to Kris Humphries. "I'm married for 72 days? Really? That's normal," were her famous words. Obsessed.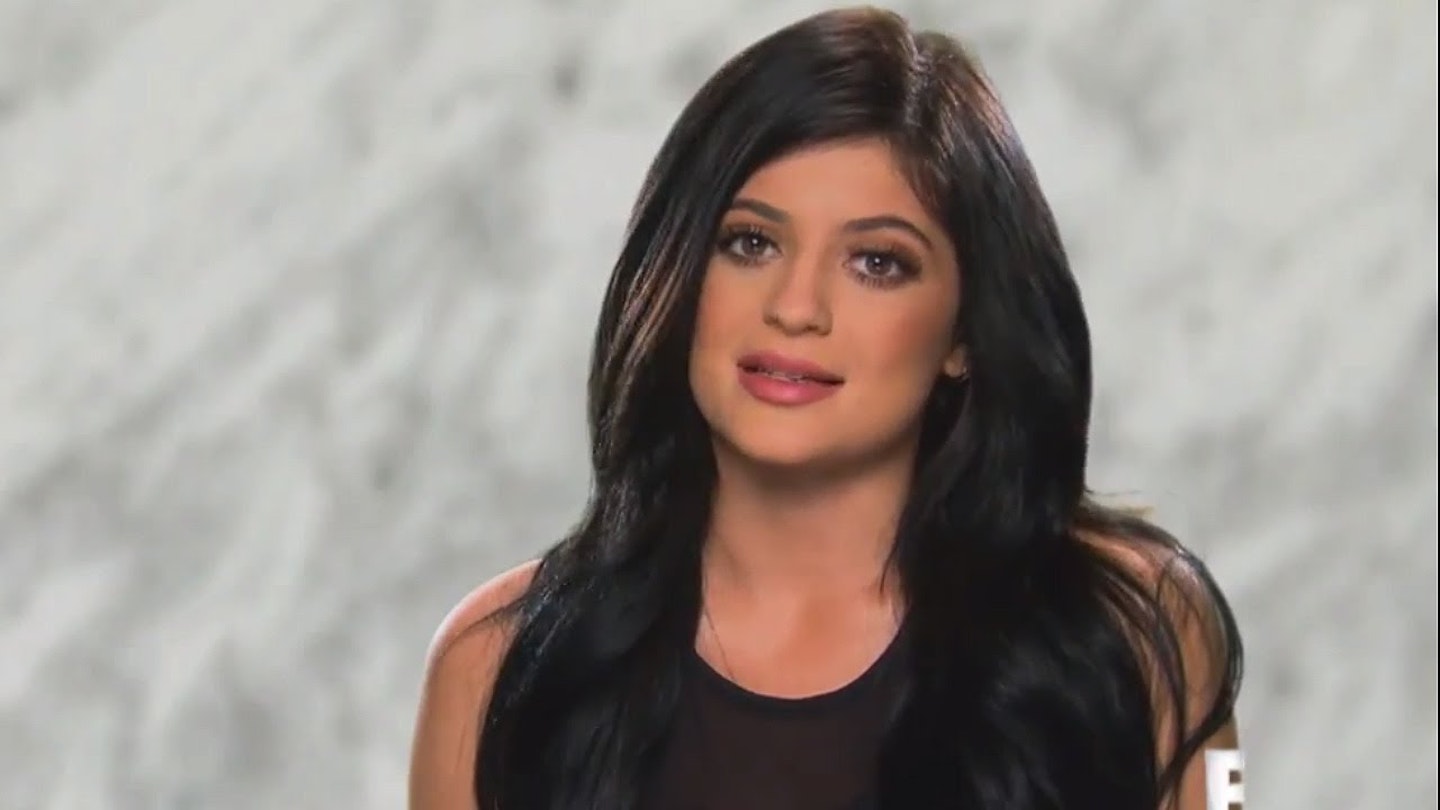 17 of 20
CREDIT: E!
When Kylie Jenner FINALLY admitted she had lip fillers
Remember when Kylie Jenner told the world that she over lined her lips and that's why they appeared bigger? Fast forward a good few months and she finally admitted on the show that she did have lip fillers before admitting, "It's just an insecurity of mine".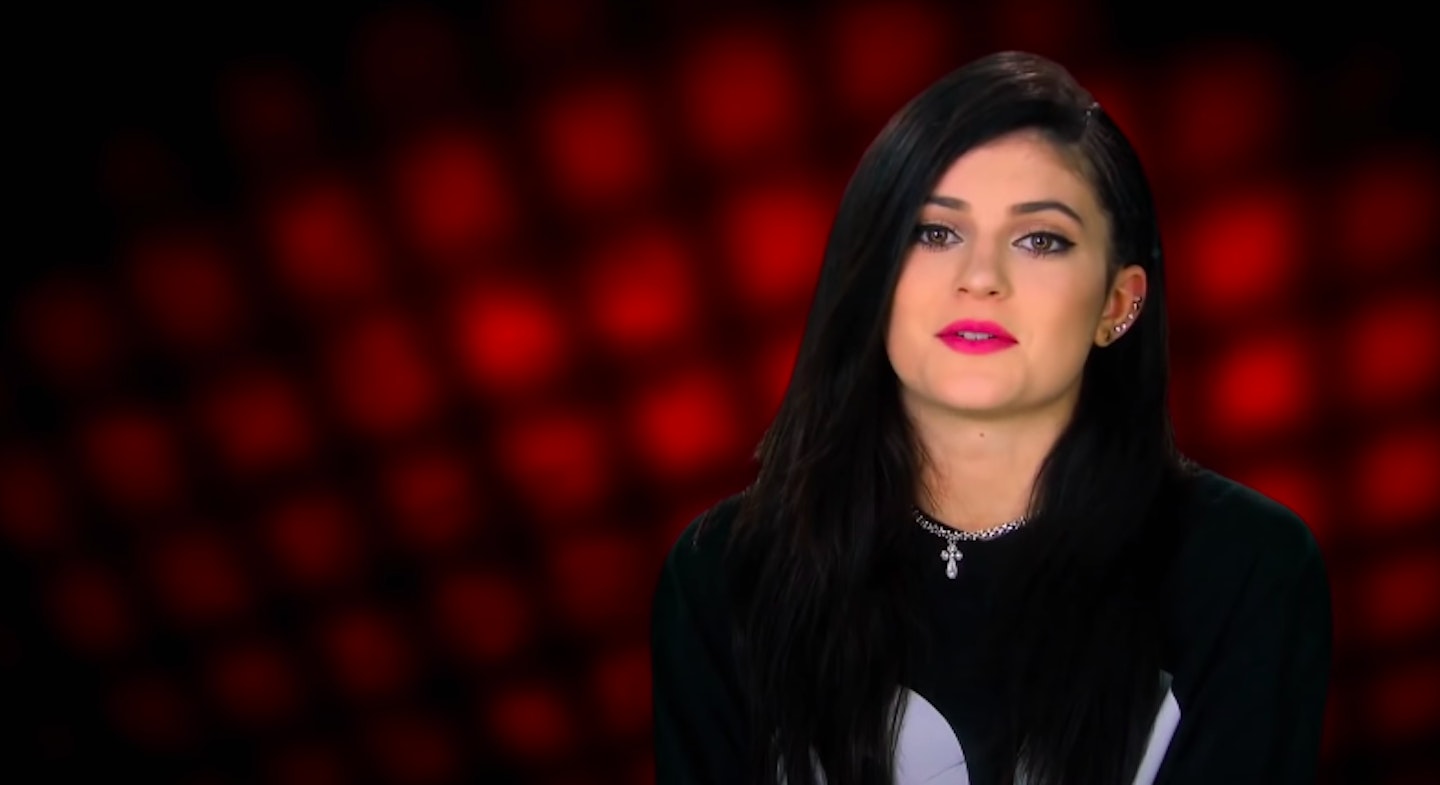 18 of 20
When Kris Jenner cleaned Kylie Jenner's room
Oh Kris, remember when she tried to clean and re-organise Kylie's room and she was not impressed?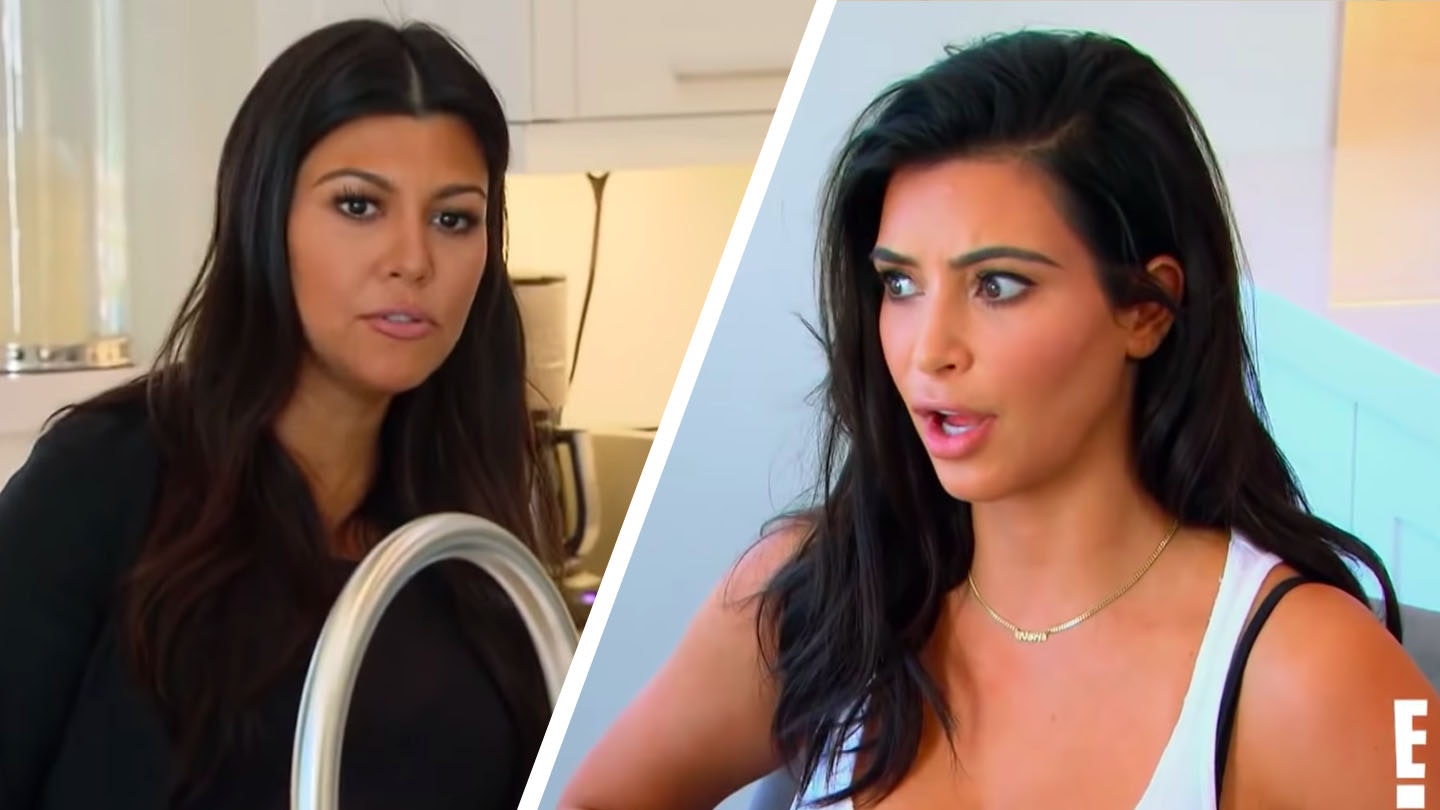 19 of 20
CREDIT: E!
When Kourtney Kardashian demanded money for Kim Kardashian's Hollywood game
In case you haven't heard the Kardashian's/Jenners have branched out to video games. But it all kicked off when Kim wanted to get her sisters involved in the game, but Kourtney wanted to be paid. Kim didn't understand why Kourt was being difficult and then said, "I bought her a f--king career!" Awkward.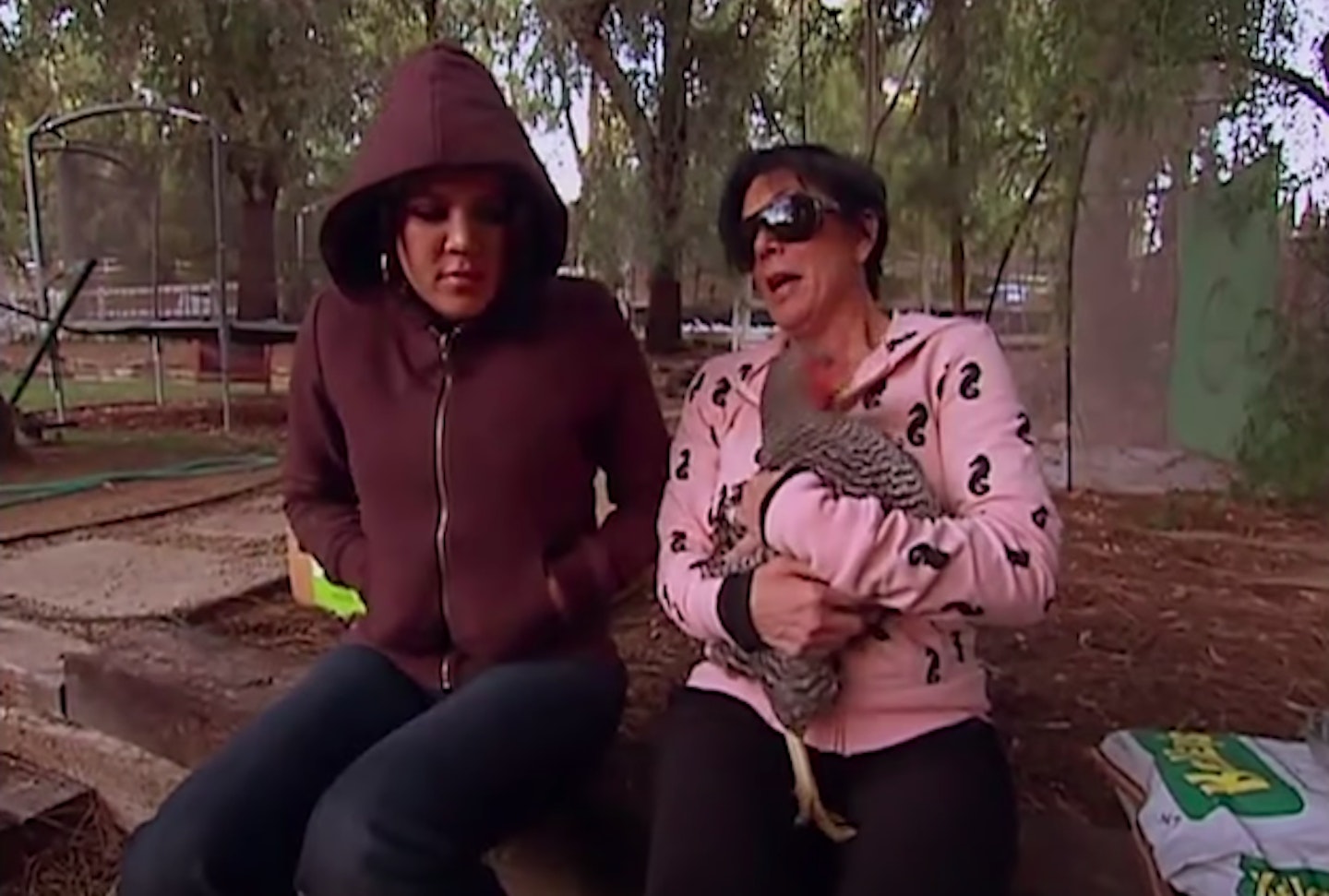 20 of 20
CREDIT: E!
When the Kardashians got chickens
Remember when Kris wanted to get the whole family eating healthy so she got chickens so they could all eat organic eggs? Yeah, it didn't turn out so well.
WATCH Jordyn Woods talks life before the Kardashians
Tristan is suing Kimberly for defamation, and earlier this month, Khloé threatened to take legal action, too, as Kimberly is said to have faked a direct message she claimed was from Khloé. Meanwhile, Tristan was also alleged to have cheated with model Sydney Chase, although he denied this.
But while some of the claims have proven to be false, the KUWTK star has never been able to escape the fact that Tristan has cheated on her in the past – including when he was caught on camera with two other women while she was pregnant in 2018. He also made headlines in 2019, after hooking up with Kylie Jenner's BFF Jordyn Woods.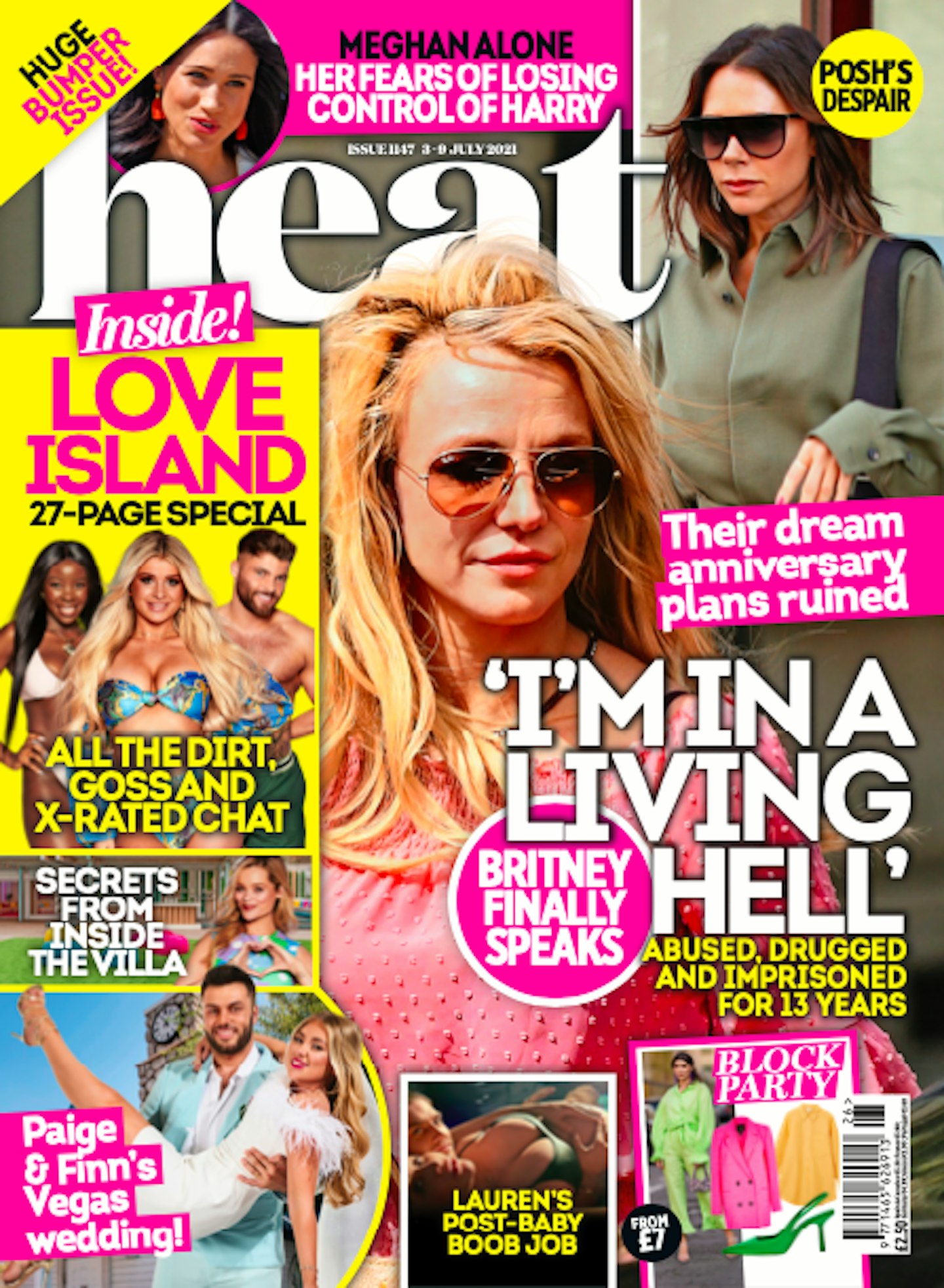 Look! More news!
Everything you need to know about Kanye West's rumoured girlfriend Irina Shayk
Did Maya Jama just confirm she IS dating Kendall Jenner's ex?
Last year, Khloé and Tristan quarantined together and ended up rekindling their romance, with sources saying that Tristan had owned up to his past and changed his ways. And last week, in a case of very awkward timing, Khloé said, "I definitely trust him," on the KUWTK reunion special (which was filmed in April).
But since then, it seems things have changed, and insiders said that the latest allegations were the final straw. As heat went to press, Khloé hadn't confirmed their split, but she hadn't posted any tributes to Tristan on Father's Day, instead reposting a quote on her Instagram that read, "I hold blessings for everyone, but especially for the ones who wanted nothing more than to see my light turn dark."
Read more in the latest issue of heat magazine – OUT NOW.