Even from the woman who has shared every inch 
of her life 
with millions, it's a jaw-dropper. As series ten 
of KUWTK hits our screens this week, we're greeted by the sight 
of Kim Kardashian, fresh from sex with Kanye West, reclining on a luxury bed to let – TMI warning – Kanye's sperm "marinate" inside her to improve her chances of conceiving. "The doctor says when I have sex I have to lay down afterwards – it takes ten minutes for the sperm to 
swim up there," she purrs, before waggling her legs in the air, just in case we don't get the point.
Kim Kardashian – sex 
siren, newly-blonde fashion plate, and now VIP sperm vessel. A new low for Kim? Or a new high? One thing's for sure – the most famous woman on the planet right now is back with a bang (quite literally).
It's a pretty astonishing transformation for the one-time personal shopper of Paris Hilton and the girl who recently admitted she had her hairy forehead lasered. Now her oldest friend lifts the lid on what it was like growing up with Kim, and we can reveal that far being a confident sex siren, Kim was riddled with insecurities and felt like the "odd one out" – something that still plagues her to this very day.
Nikki Lund, 33, a fashion designer and singer, was Kim's best friend from the age of eight, after meeting at El Rodeo grade school in Beverly Hills. "She was the sweetest girl," Nikki tells 
heat. "We knew each other inside and out. We'd have sleepovers at Kris' house 
in Malibu and watch movies. Aladdin was our favourite."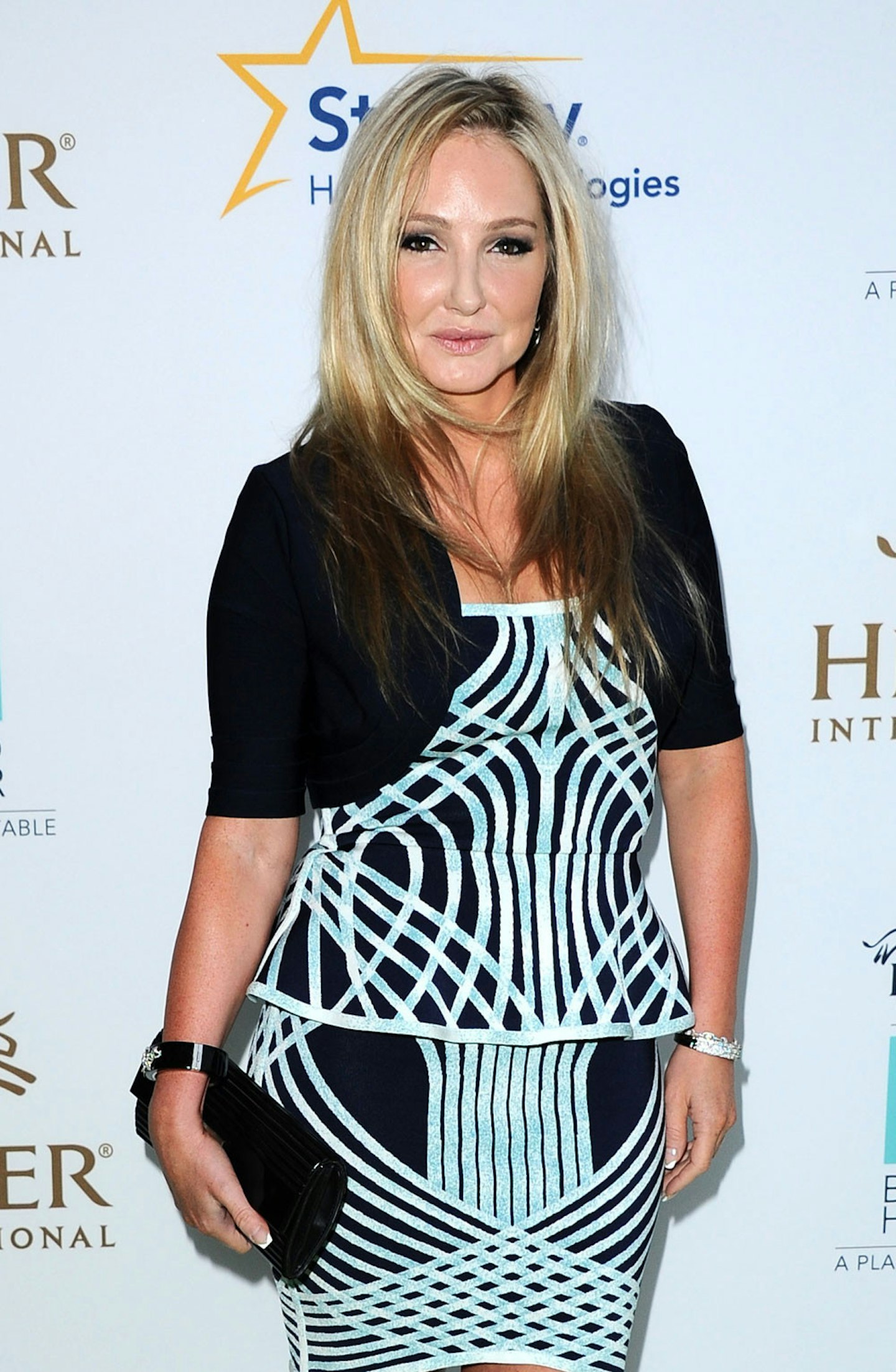 It all sounds fairly normal, but 
in reality Kim was growing up in Hollywood, living with the rich, famous and infamous. "She grew up around OJ Simpson, Rod Stewart's family, the Hiltons and Lionel Richie's kids," says Nikki. "There was a lot of pressure and scandal and it does trickle down to the kids. Where we grew up, it was different to everyone else."
'I don't fit in'
Kim was always a pretty girl, 
who, according to Nikki, had attention from boys from an 
early age. But even then Kim lacked confidence about her looks. Now 34, she only recently revealed the turmoil she suffered. "I grew up when the body to have was the tall, slim, supermodel one. I was unhappy with my body – I developed really early. Every night, I would sit in the bath and cry, I prayed my boobs would stop growing."
Nikki remembers this 
change and how it affected 
Kim's confidence. "At 13, 
we started to become more aware of ourselves," she says. "We began wearing make-up 
and started dieting."
The extreme diets
Going on a diet at 13 might 
be shocking to us, but it was normal to Kim growing up in 
such a body-obsessed bubble. "She was conscious of her weight, we tried every Hollywood diet going," Nikki reveals. "It was mostly the Atkins and the South Beach Diet. We did the Cabbage Soup Diet and we'd be there boiling great big vats of cabbage soup. We were like, 'Yes, we're going to be thin.'" Sadly, Nikki's problem with food developed into an eating disorder. "I developed anorexia, I just wouldn't eat," she says. Although Kim was ultra- strict with her diet, she didn't appear to have the same affliction. "She never really 
had that," Nikki says.
"Kim was always saying her nose wasn't perfect," she 
adds. "I thought she 
was nuts. Every girl
 has something they don't like." Kim later admitted she was 
so obsessed about her nose that she wanted surgery, "I went to 
a plastic surgeon to see if I could get it corrected and he said he wouldn't do it, because I didn't need it." Publicly, Kim has only ever admitted to having Botox, saying, "I'm totally not against plastic surgery." Hmmm...
Read the full story in this week's heat magazine – OUT NOW!