Kim Kardashian loves sports stars so much, she even married one of them – albeit only for 72 days – but so far, she's not added any footballers to her dating CV. However, insiders say that could be about to change after the reality star's visit to the Emirates stadium in London last week, where she watched an Arsenal game and enjoyed a giggly FaceTime with one of the premier side's top players. It comes as reports confirm the reality mogul is filming a "football-related" documentary, and friends tell heat the star is well on her way to becoming a WAG.
"Kim is determined to find herself a hot soccer star," says an insider close to the 42 year old, who is mum to North, Chicago, Saint and Psalm, from her eight-year marriage to rapper Kanye West.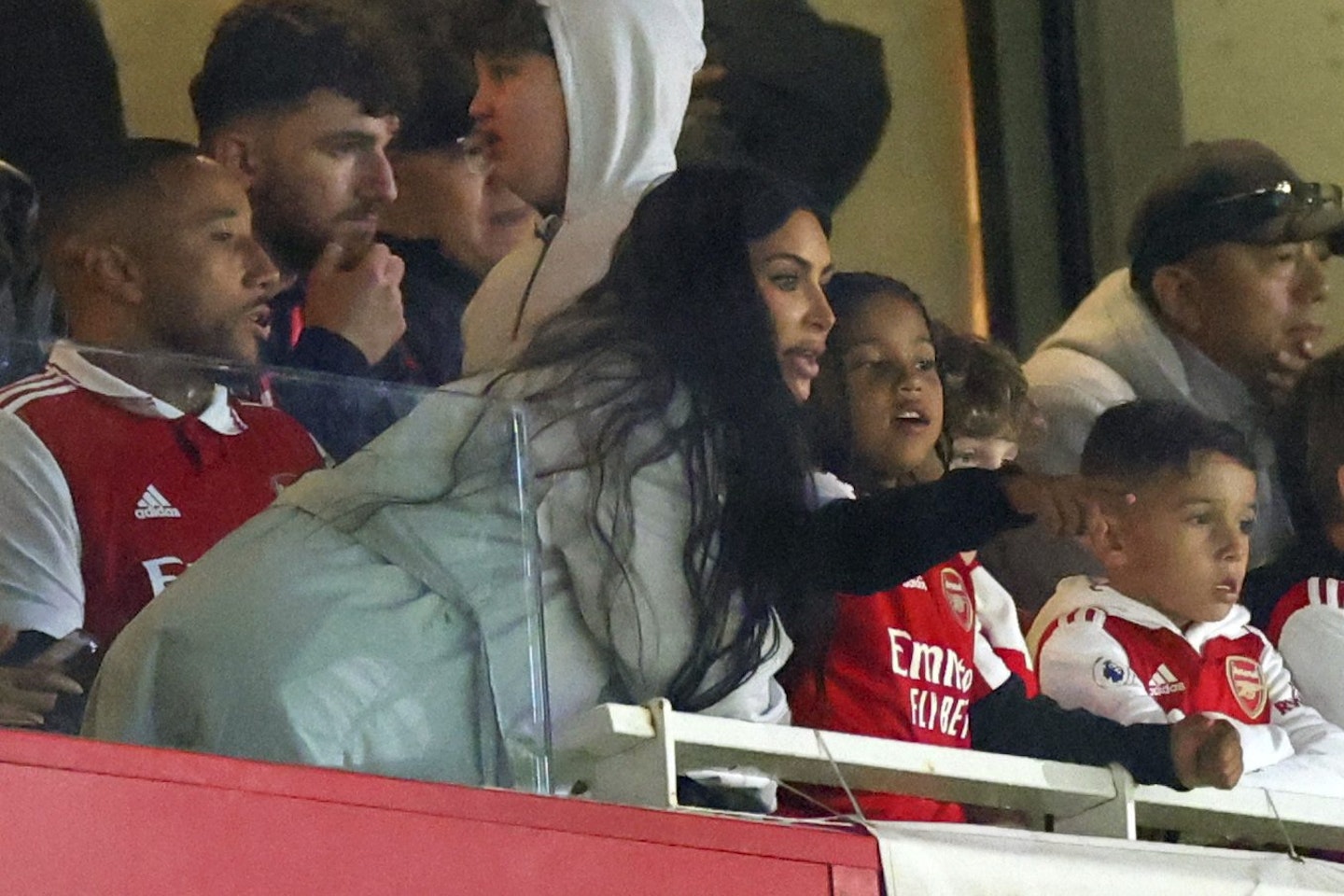 "She wants to try something totally fresh in her dating life. There has been a lot of interest from guys in LA, but she's been on the fence about whether to date a businessman, a star, or an athlete, but soccer stars are all three. Her team are now collecting eligible names and figuring out introductions. Kim's quite close to Victoria and David Beckham, who are also going to help with the mission. It'll be a big adjustment and being a WAG will be a whole new world, but Kim's confident she would fit right in."
Football fans were shocked to see the Keeping Up With The Kardashians star in the stands last week, accompanied by Saint. The seven year old is said to be a huge Arsenal fan and was wearing the official strip in videos Kim shared to Instagram. We saw Saint and a few pals celebrating goals during the match, and later chatting to player Bukayo Saka on FaceTime.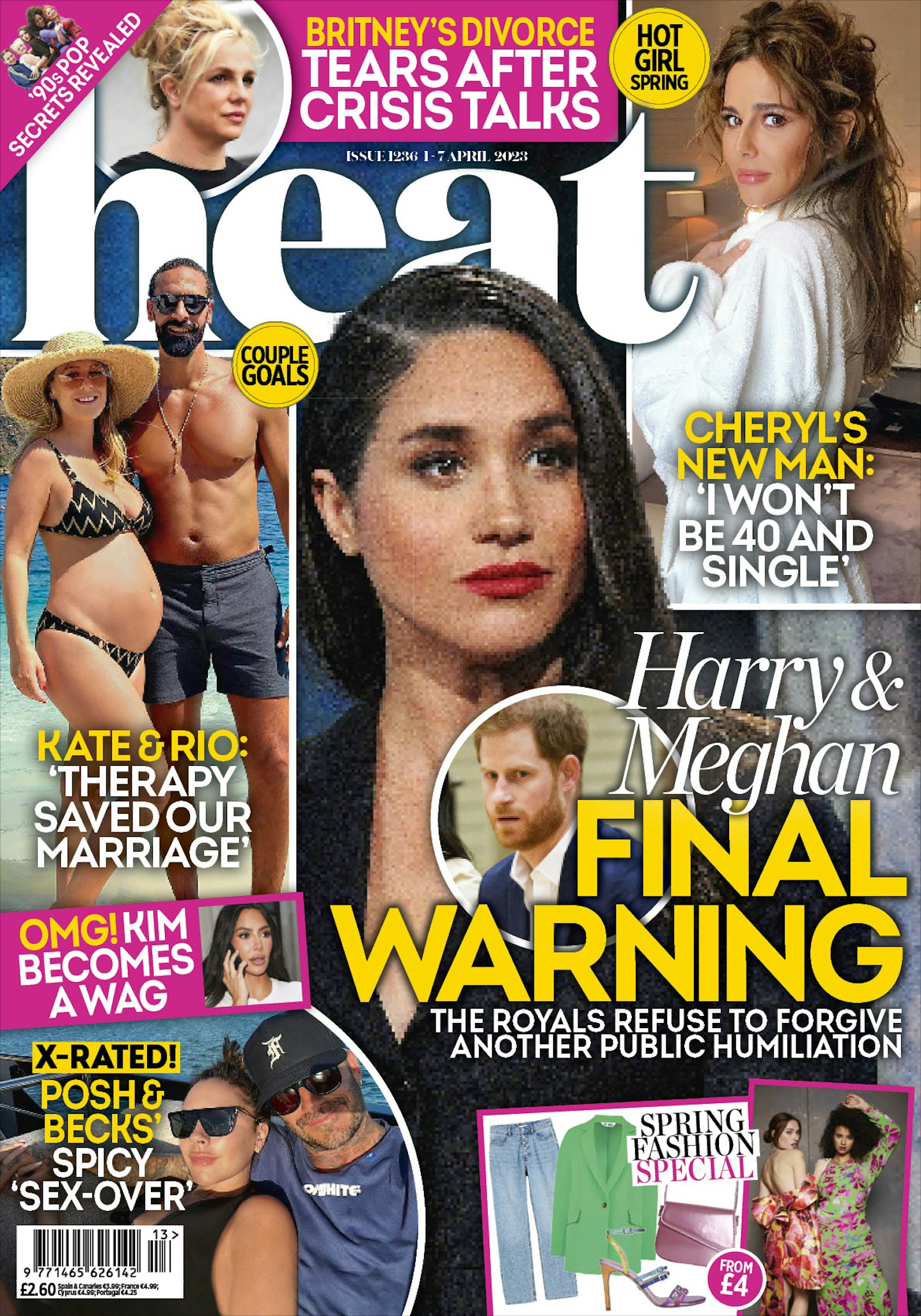 Just days later, he and Kim – who was previously married to basketball star Kris Humphries – headed to France to watch Paris Saint-Germain vs Rennes, posing for photos on the pitch and waving at player Lionel Messi, before heading to the hospitality box.
Kim previously dated Saturday Night Live comedian Pete Davidson for nine months before their split last August – and we're told momager Kris Jenner is sick of her daughter moping about. "She's basically ordered Kim to get a new man, now," says the source.
"She understands that Pete did a number on Kim's self-esteem, but says there's no excuse for sitting around wallowing. Becoming a WAG was Kris' idea and, of course, it'll be a huge boost for the family's brand in Europe, especially if they land someone high profile.
"Kim's excited – she's finally seeing a silver lining after so much rejection."