Kourtney Kardashian and Travis Barker have finally revealed they're expecting their first child together, after fertility struggles and setbacks. And an insider tells heat that, while they're overjoyed with the news, the canny couple are also very excited about the money making opportunities coming their way.
Attending the 47-year-old Blink-182 drummer's concert in LA, Kourtney, 44, announced the couple's baby joy by paying tribute to the band's All The Small Things video, holding up a sign that read, "Travis, I'm pregnant".
But, we're told, their new arrival will be far more than a bundle of joy, bringing a bundle of cash their way, too, with the couple planning on taking cameras along for the ride.
"A TV series was already in the works, but now it's a dead cert – and there's even talk of a televised vow renewal with Kourt walking down the aisle showing her bump," says our source.
"Now, it's about negotiating the right fee and coming to a compromise with momager Kris, so the main family show isn't overshadowed. It'll be a joint venture of some kind, but with the baby on the way, they'll be getting a much bigger cut of the profits."
All the Kardashians are multi-millionaires (Kim, 42, is an actual billionaire), but with Kourtney's estimated £55 million net worth far less than that of some of her siblings, our source says it's a touchy subject for the eldest of the fam.
"It's always rankled Kourtney that she makes so much less than a lot of her family," we're told.
"Both she and Travis are keen to grow their wealth, and they're seeing this pregnancy as their chance to become even more relatable to their fans and go next level."
But TV shows aren't the only money maker Kravis have in the pipeline. Our insider says Kourt's also planning to expand her wellness brand Poosh. Taking inspo from little sis Kylie Jenner, 25 – who has based multiple collections in her hugely successful cosmetics empire around her kids – we're told Kourt will be looking to involve her new baby in her brand.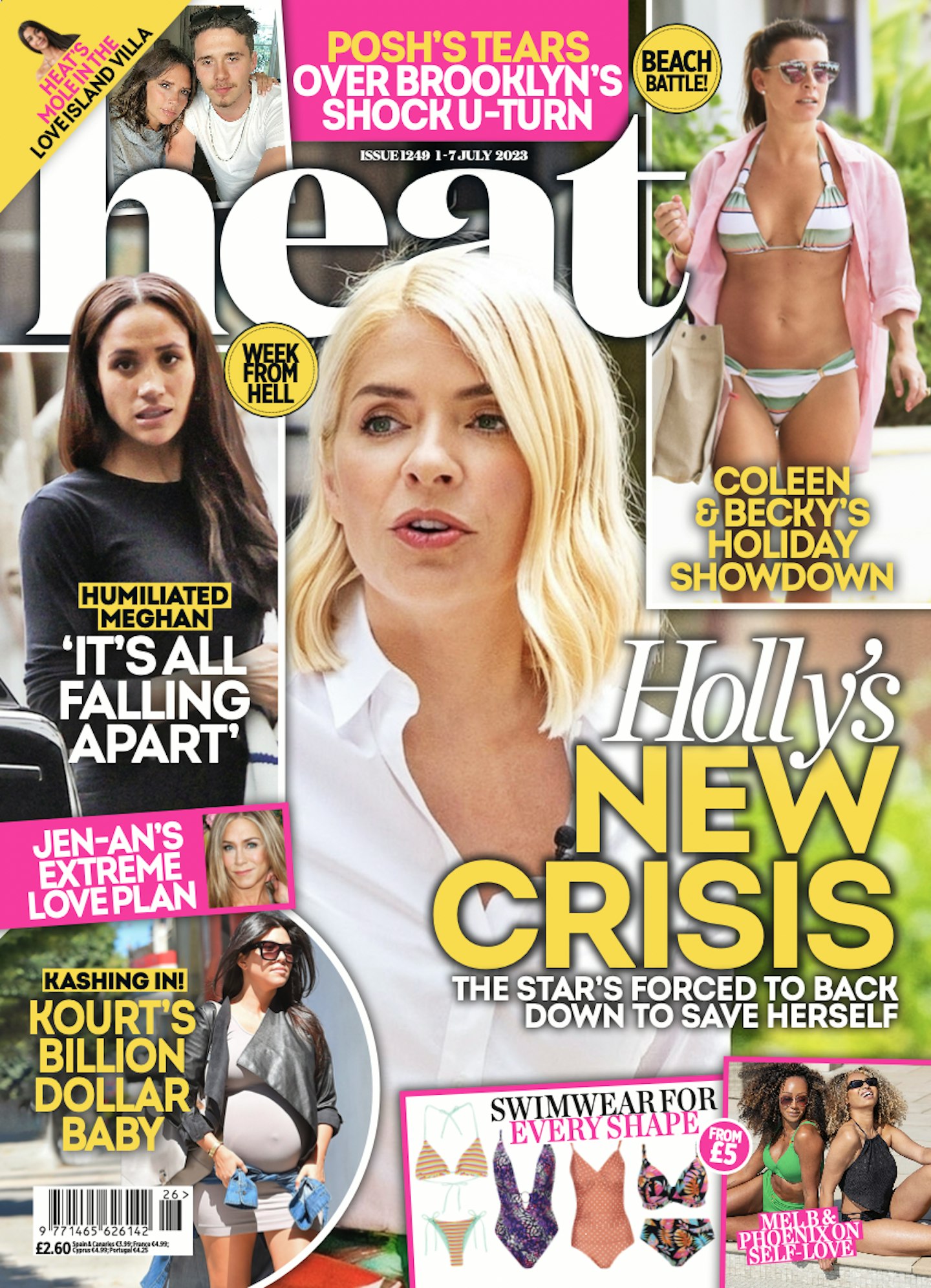 Talking about the "endless opportunities", our source says. "Kourt can expand the Poosh range to include more maternity products, and transition into that market as a working mum of four, who can inspire other pregnant mums in their forties to not give up hope, even when fertility treatments don't work. They're looking at making tens of millions, if not more, all thanks to this baby miracle."
Our insider adds, "It's all shaping up wonderfully – they're having the baby of their dreams, plus making money in the process. Kourt couldn't ask for more, and she's excited beyond words."
WATCH: 'It's Giving S*x!' André & Charlotte Reveal Unaired Flirting & Drama | Heat Dates