Kylie Jenner is the youngest of the Kardashian-Jenner sisters, and not to be outdone by her supermodel sister Kendall, or selfie queen Kim, Kylie's no stranger to grabbing her own headlines. When its not her lips or sell out makeup line being talked about, it's her long-term on/off relationship with rapper Tyga (eight years her senior) that seems to get everyone talking.
So, let's go on a journey, and look at how Kyga (do people still do that?) came to be.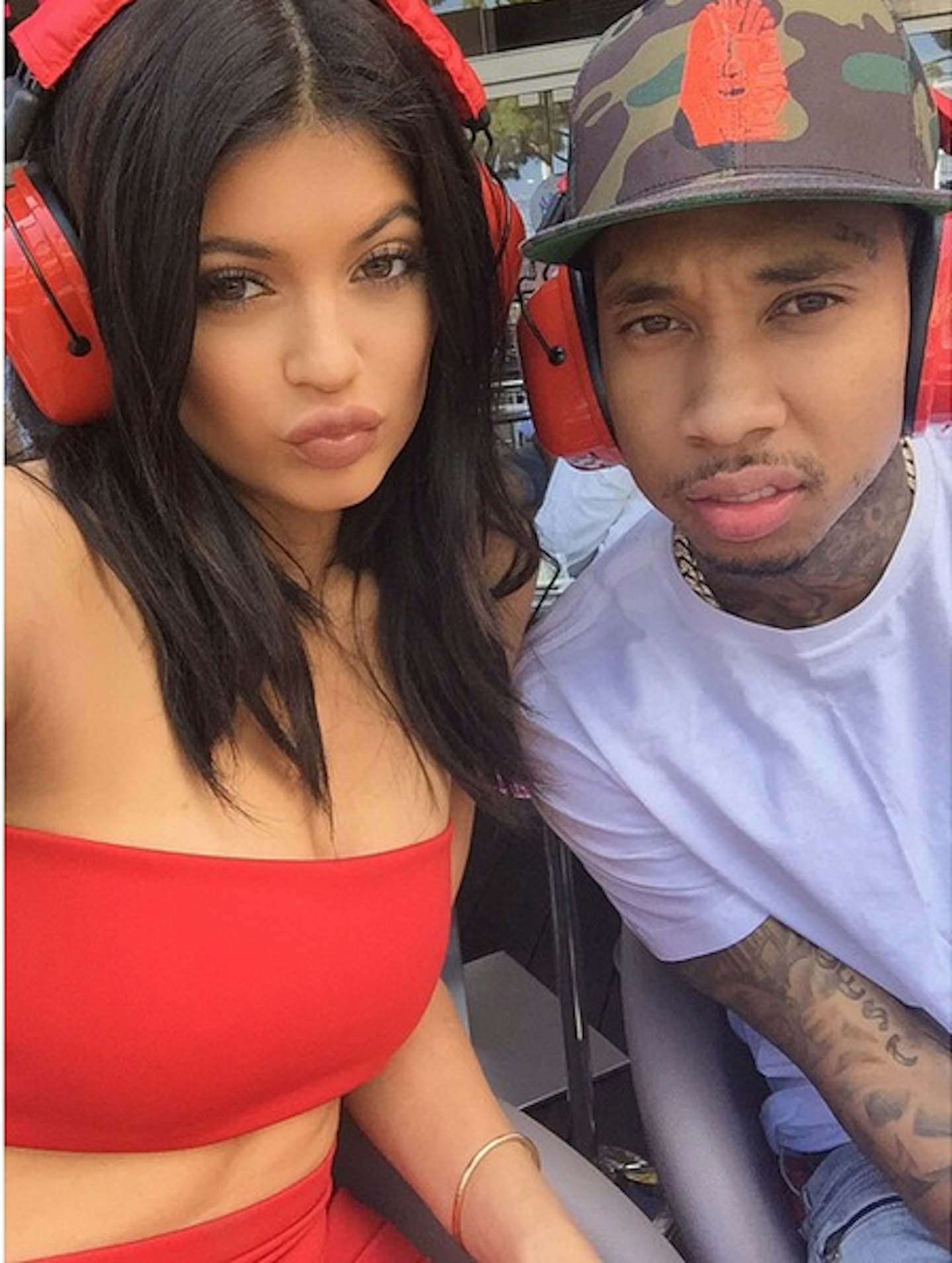 Young love (erm… maybe a little too young)
OK, so this isn't really when they got together but it would be the start of something special. At the age of 14, at her sister Kendall's 16th birthday party in November 2011, Kylie met rapper Tyga who was performing. This was the first proper sighting of the pair.
Insta-offical
Fast forward to July 2014, and Tyga made his first appearance on Kylie's Instagram account. Other people were in there too, like Chris Brown and Kendall, but everyone knows - when the boy you like makes it onto your Insta, you're basically together.
Tyga's break up with Blac Chyna
In August 2014 Tyga broke off with his engagement with girlfriend Blac Chyna after a three-year relationship (oh, and a two-year-old son King Cairo Stevenson). The rapper said it wasn't because of 17-year-old Kylie and even had to tweet to defend himself. Did attempt friend zone Kylie?
Tyga's Instagram PDA
In October 2014, Tyga posted a not so subtle pic of him surrounded by "good people". Kylie just so happened to be the only person in focus in the picture. Got something to tell us, guys?
The Halloween Marriage
Strictly 'friends' Kyles and Tyga celebrated Halloween in October 2014, and even went in matching outfits as 'Chucky and his Bride'. Nothing says friends like a Halloween marriage.
Something to be thankful for
While some of us have nightmares at the thought of bringing our other half to family holiday events, Kylie doesn't seem to have that problem. When she posted a picture of Tyga on Thanksgiving in November 2014 it funnily enough sparked even more rumors' about the two, which Kylie had to take to Twitter to defend. She said, "I'm not trying to become a rapper, I'm not getting married, & I'm not pregnant...."
At least we can relax about the rapper thing being put to rest.
The Drake 'drag'
In February 2015 on his mixtape "If you're reading this it's too late", fellow rapper Drake threw some shade at Tyga after he made some comments about him in Vib'. One of the lyrics: "Oh you tried, it's so childish calling my name on the world stage/You need to act your age and not your girl's age" was hardly subtle. But he claimed Kylie was Tyga's 'girl'. That means something right?
EVERYONE on Kylie and Tyga
First, Amber Rose (Kanye West's ex) spoke to a radio station hitting out at Tyga for leaving his ex Blac Chyna and their son in February 2015, saying he "should be ashamed of himself." Ouch. Big sis Khloe was on hand to defend Kyles though, and tweeted indirectly about Amber's comments.
And if that wasn't enough drama for us, Tyga then spoke to the same radio station to say him and Kylie weren't together. WHAT? He also wanted to be clear that he didn't leave his family to be with Kylie. Oh, guys come on, we can't take the confusion anymore.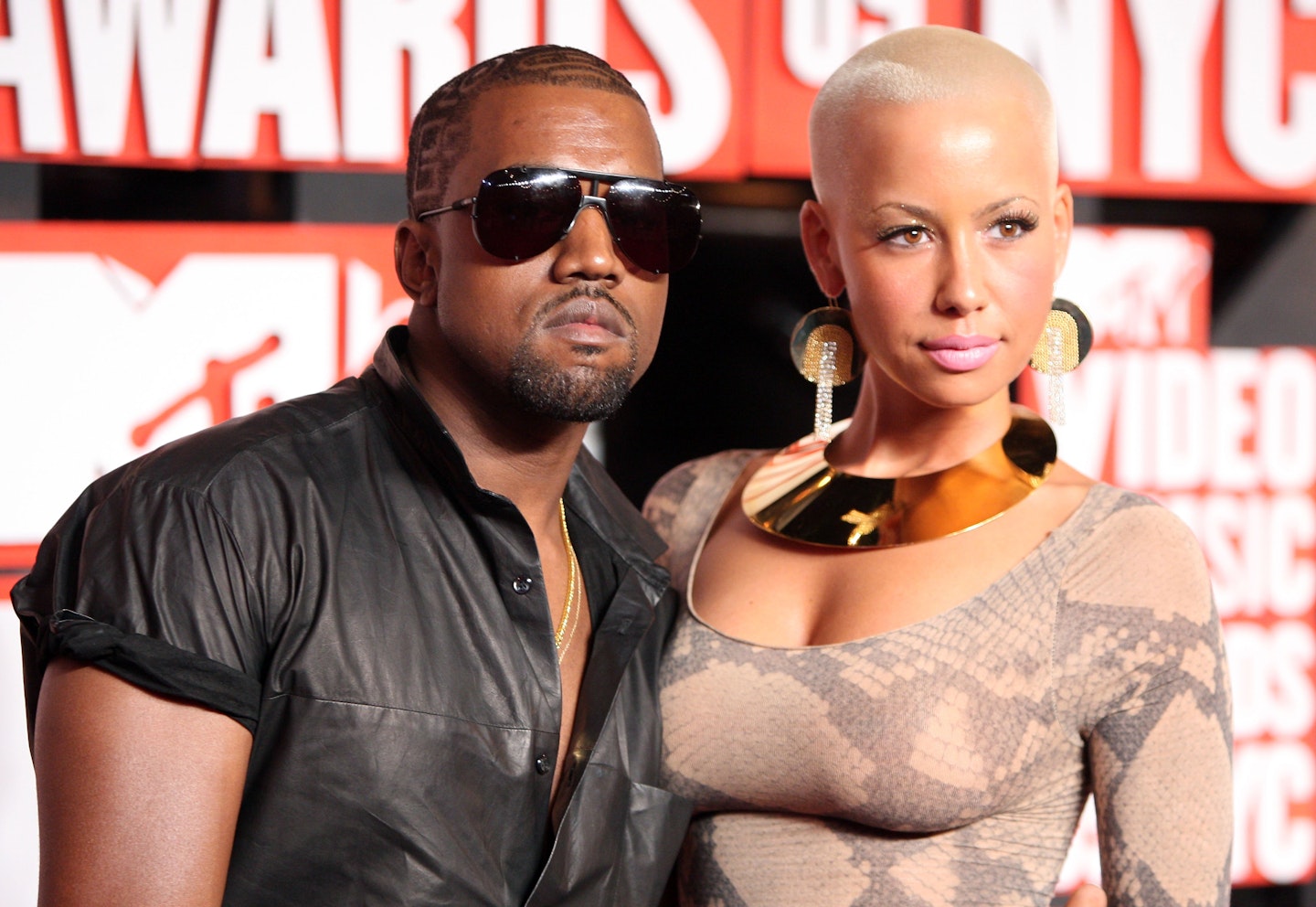 Next, it was brother-in-law Kanye's turn to have his say on Kylie and Tyga's "relationship". Not one to miss his chance to cause a fuss, he completely did a 180 on Tyga's interview and told the radio station that Tyga and Kylie were in fact, in love.
You still with us?
Tyga puts a ring on it
In March 2015 not only are relationship rumours still going round about the pair but also engagement rumours are sparked. Kylie and Tyga are spotted at LAX together and she was wearing a ring on her left hand. Still friends, guys?
Tyga's confession
So Kylie and Tyga aren't together and he definitely didn't leave his family for her, right? WRONG. It's still March 2015 and Tyga FINALLY professes his love for Kyles. Took your time. In an Instagram post, the rapper captioned a picture of Kylie with: "Certain things catch your eye, but only few capture the heart."
Cute.
Blac Chyna's text blast
Just when you thought that all was well in the world of Kyga, Tyga's ex Blac Chyna exposed him on Instagram with messages that basically proved Tyga might not be as completely devoted to Kylie as we'd hoped. With Tyga practically begging to get back with Chyna, were Kylie and Tyga over after just a month?
Kylie's birthday present
Kylie turned 18 in August 2015, and if we thought getting a bottle of prosecco for our 18th was fancy, clearly Kylie Jenner is in a completely different league. Tyga bought her a Ferrari 458 convertible – if that's not relationship goals I don't know what is.
Kylie and Tyga go on a break
Even a Ferrari wasn't enough to keep these two on track because in November 2015 Kylie and Tyga called it quits over 'something Tyga did'. Hmm.
Tyga makes up for it
Yep, you guessed it… They got back together. Again. This time it seems it was serious because in December 2015, Tyga gave Kylie a huge diamond ring before he attended Kris Jenner's annual Christmas Eve party. Even though it's not an engagement ring, it's still pretty impressive.
Teen claims Tyga sent her 'unwanted messages'
There seems to be a pattern forming here. It's a new year but Tyga seemed to still be causing heartbreak for poor Kylie. This time, 14 year old Molly O'Malia claimed Tyga contacted her through Instagram. She said, "he asked me to facetime 3 times, but I did not want to." Tyga's team responded saying "he thought she was either 17 or 18" and was interested in signing her to his record label.
Staying strong
Surrounded by breakup rumours because Tyga has allegedly cheated on Kylie with Brazilian model Annalu Cardoso, the 'couple' were spotted out at the cinema together in January 2016.
Kylie and Tyga broke up. Again.
In May 2016 it was revealed that Kylie and Tyga had finally called it quits after what seems to have been a rollercoaster relationship (you're telling us). They separated before the Met Gala in 2016, which was obviously why they didn't walk the red carpet together. RIP Kyga.
Kylie and Tyga get back together
This unpredictable couple seemed to have fooled us all again, as in July 2016 they were supposedly back together. They've been car shopping, photographed cosying up at airports and hold up… is that another diamond ring Kylie? On her engagement finger?
I think we all need a lie down.