Over the years Liam Gallagher's perfected a very distinctive style when it comes to performing. He's also caused quite the stir with his on-stage antics in the past.
But the rock 'n' roll super star has opened up about his new pre-show ritual and, to be quite honest, it's not very rock 'n' roll at all.
Speaking to Dave Berry on his new Absolute Radio breakfast show, Liam revealed he's ditched the booze before he heads on stage and swapped it for a lovely, soothing tea.
"I don't drink me. I don't drink before I go on stage. I haven't done for, I think it was the gig I did at Wembley when it went a bit mad," he revealed.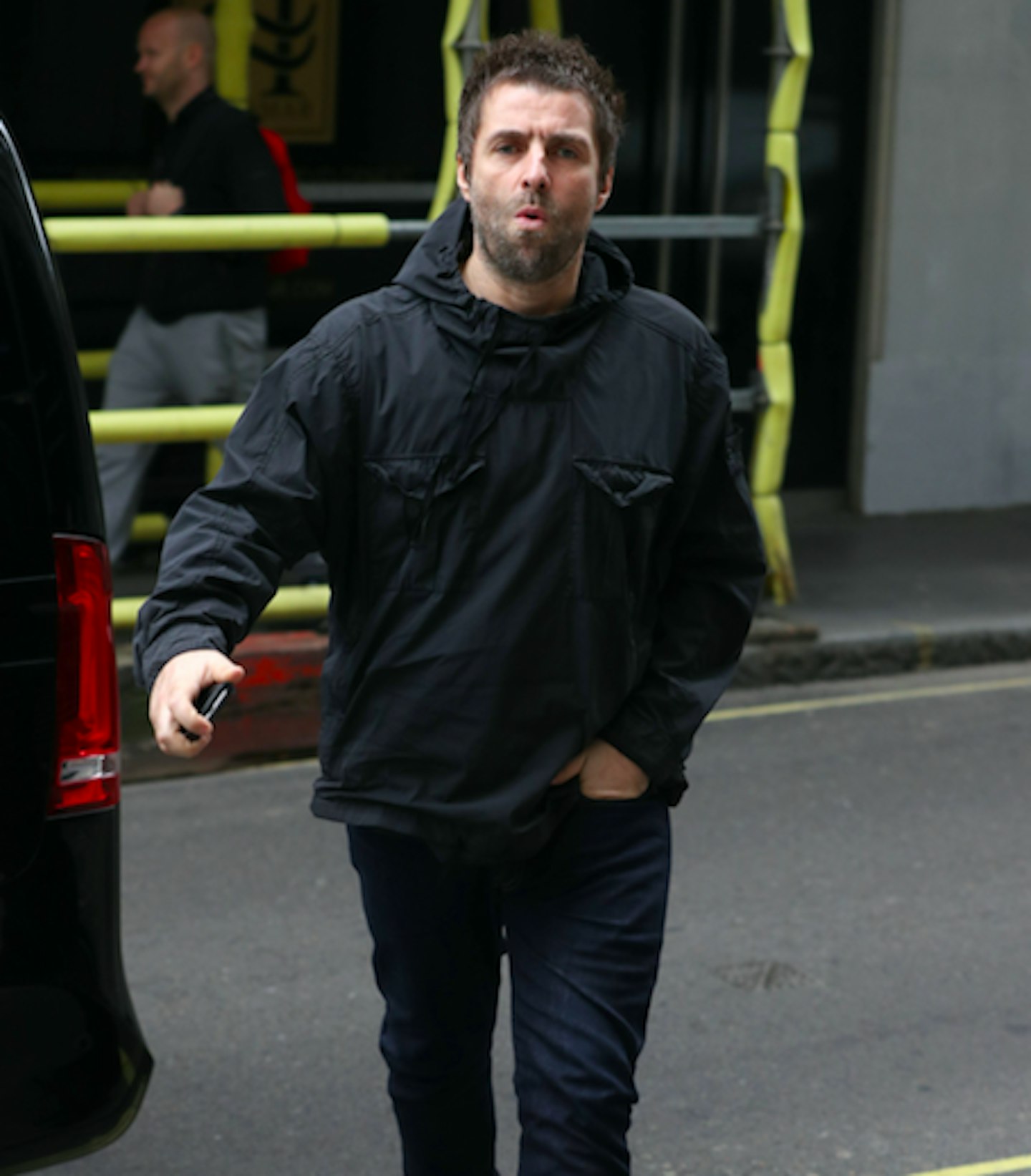 "I think I'd just got divorced and I think I drank a lot and it went out to about 50 billion people that I'd been drunk. So, I've not drank since then, man. I look pretty drunk on stage anyway, and I sound pretty drunk most of the time.
Liam then added: "I have that apple cider vinegar with honey and a tea, no booze for me, lots of water, but when I come off and it's been a decent gig, then I'll have a couple of drinks later, you know what I mean."
Sounds very sensible, Liam hun.
WATCH: Liam Gallagher surprises fans on The Dave Berry Breakfast Show
The former Oasis singer also tore into Craig David, Mick Jagger and Ed Sheeran's fashion sense during the chat.
When quizzed on whose clothes he'd wear if he had to choose between the three, Liam responded: "Never… I'd rather be naked.
"I'd rather set fire to myself, just torch myself. Craig David just wears white doesn't he? Do you know what I mean? So that's not a good one is it at a festival. Mick Jagger, f**king come on man, I'm not getting into his gear, skinny little thing isn't he. Ed Sheeran, no."
Liam also revealed he planned to have his new album ready by Christmas after writing 6 songs in a week while out in LA.
"I reckon the album will be done by Christmas…," he revealed. "When you are in a band everyone is umming and aahing and it takes years, and as you are getting older, I kind of got tired of messing about."