There are new concerns surrounding Lily Allen and David Harbour's marriage, despite the fact they were seen sitting next to each other and smiling for the cameras at a basketball game last week. It was revealed that Lily had "unfollowed" her husband of three years on Instagram – a damning statement in these modern times. And while the couple seemed keen to quash rumours with their united front, an insider tells heat they've been struggling, but are working hard to save their marriage before it heads down a slippery slope to divorce.
While Lily's dramatic social media move may have been a simple accident, the singer provoked further questions after unfollowing all other accounts on her Instagram. Alongside the social media shenanigans, reports had also emerged in the press that the couple – who recently marked their third wedding anniversary – had been living "separate lives".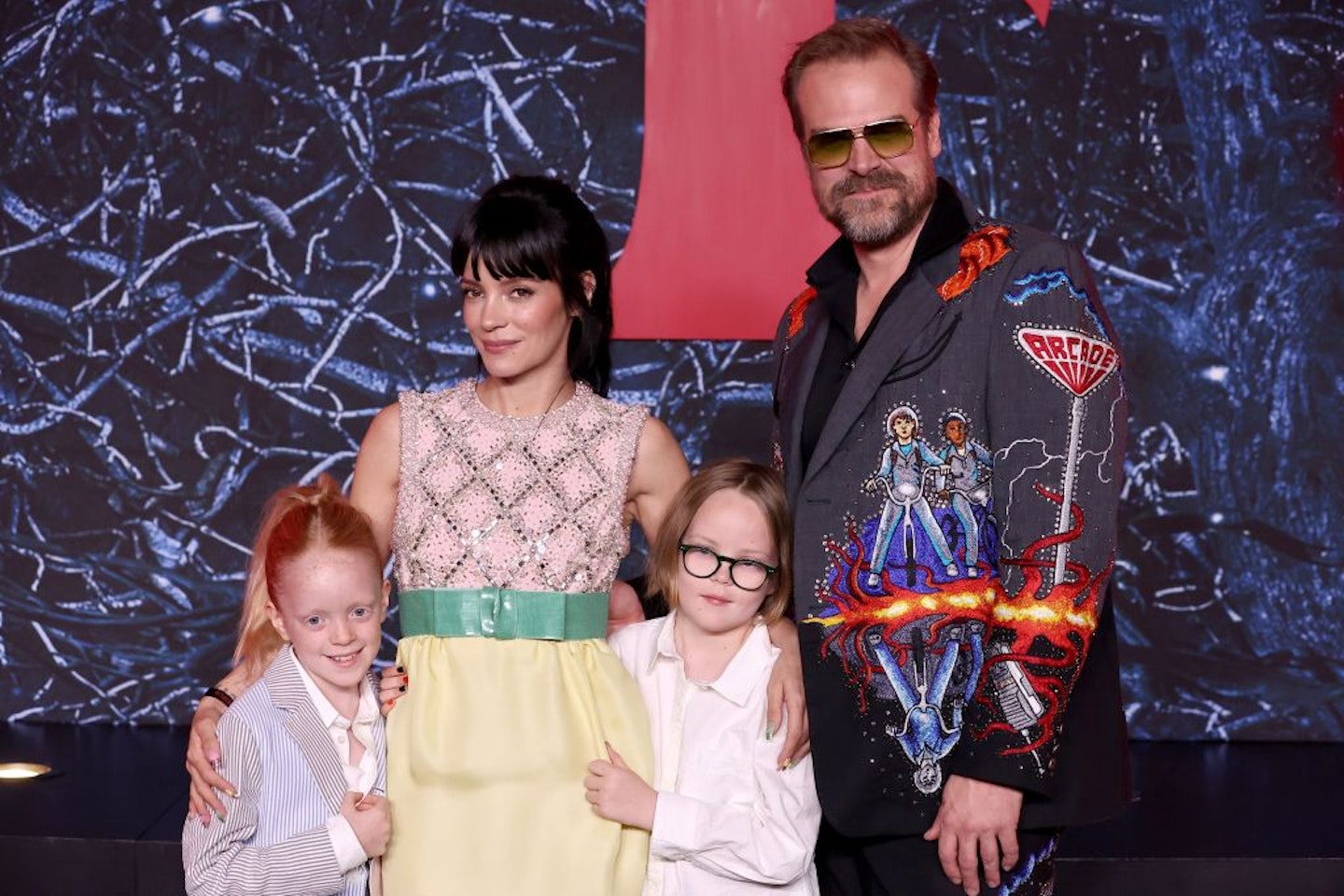 During Lily's recent West End run in The Pillowman, David is said to have only attended one performance, despite the fact the SAGAFTRA strike restricted the Stranger Things actor from working, and meant he was likely to have had plenty of free time.
On top of having to split their time between the US and the UK – as Lily, 38, shares her daughters Ethel, 12, and Marnie, ten, with ex-husband Sam Cooper – a source tells heat, "There are often times when she and David are indeed living separate lives". This is owing, in part, to the pair's tricky history with addiction.
"David has a history of mental health struggles, and he's a former addict who has to take his sobriety incredibly seriously. Lily is sober, too, but she still loves to party with her friends, go to events, and hang around in fun circles, and there are a lot of times when David chooses not to be around that energy."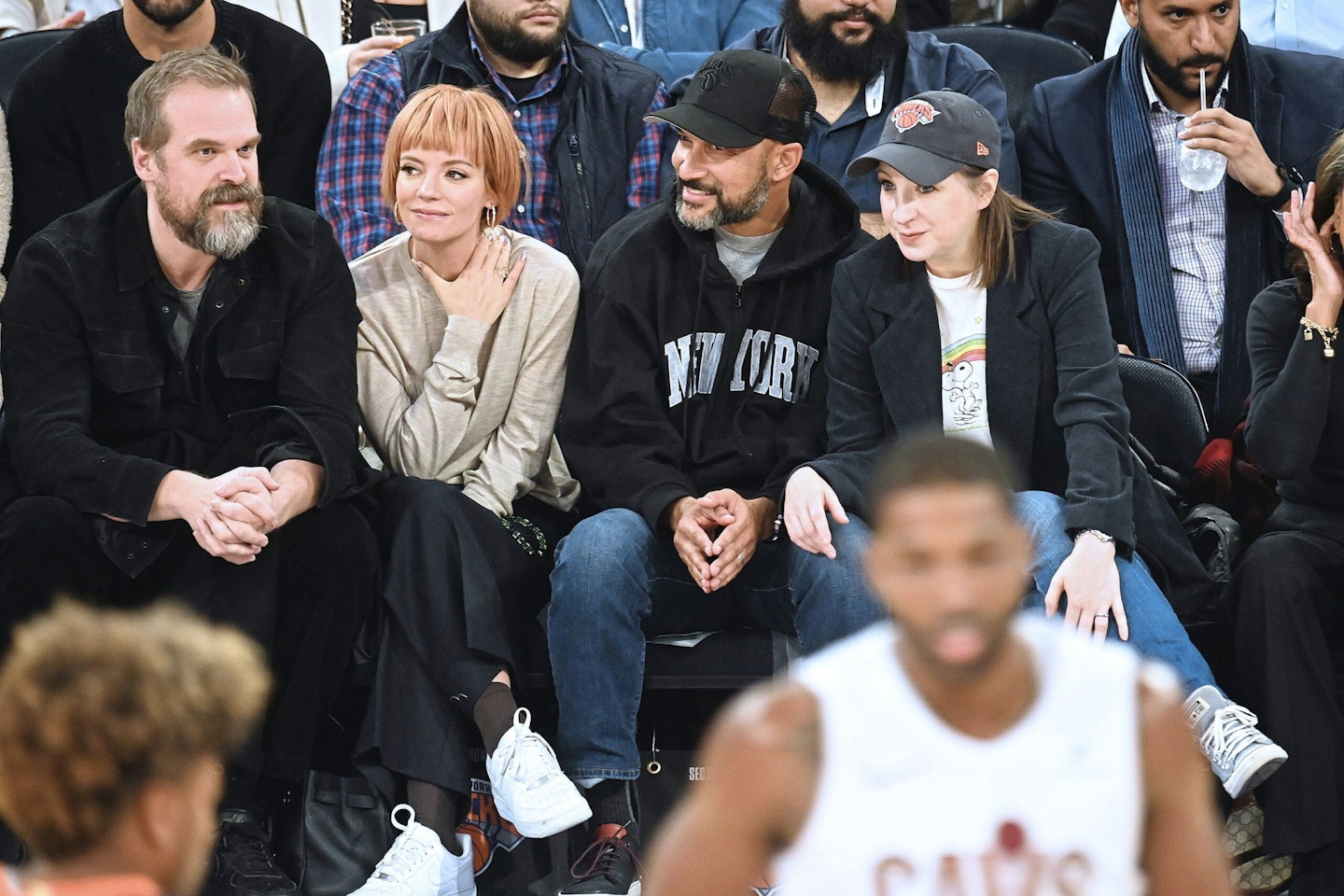 David, 48, has previously spoken about being diagnosed with bipolar disorder when he was 26, as well as recounting his struggles with alcoholism, while mum-of-two Lily has also been outspoken about her issues and celebrated four years of sobriety earlier this year.
Lily reportedly started dating David in January 2019, and our insider says their relationship moved quickly and has had its fair share of ups and downs. "Their relationship started off as a whirlwind, but lately it has been dwindling, and mutual family and friends have been wondering if they would split up or get divorced," we're told.
"Lily's family would be upset – they think David is really good for her and he's so wonderful with her daughters. He's obviously very successful, as well, and Lily loves the idea of them becoming an acting power couple. David has been nothing but supportive of her burgeoning new career."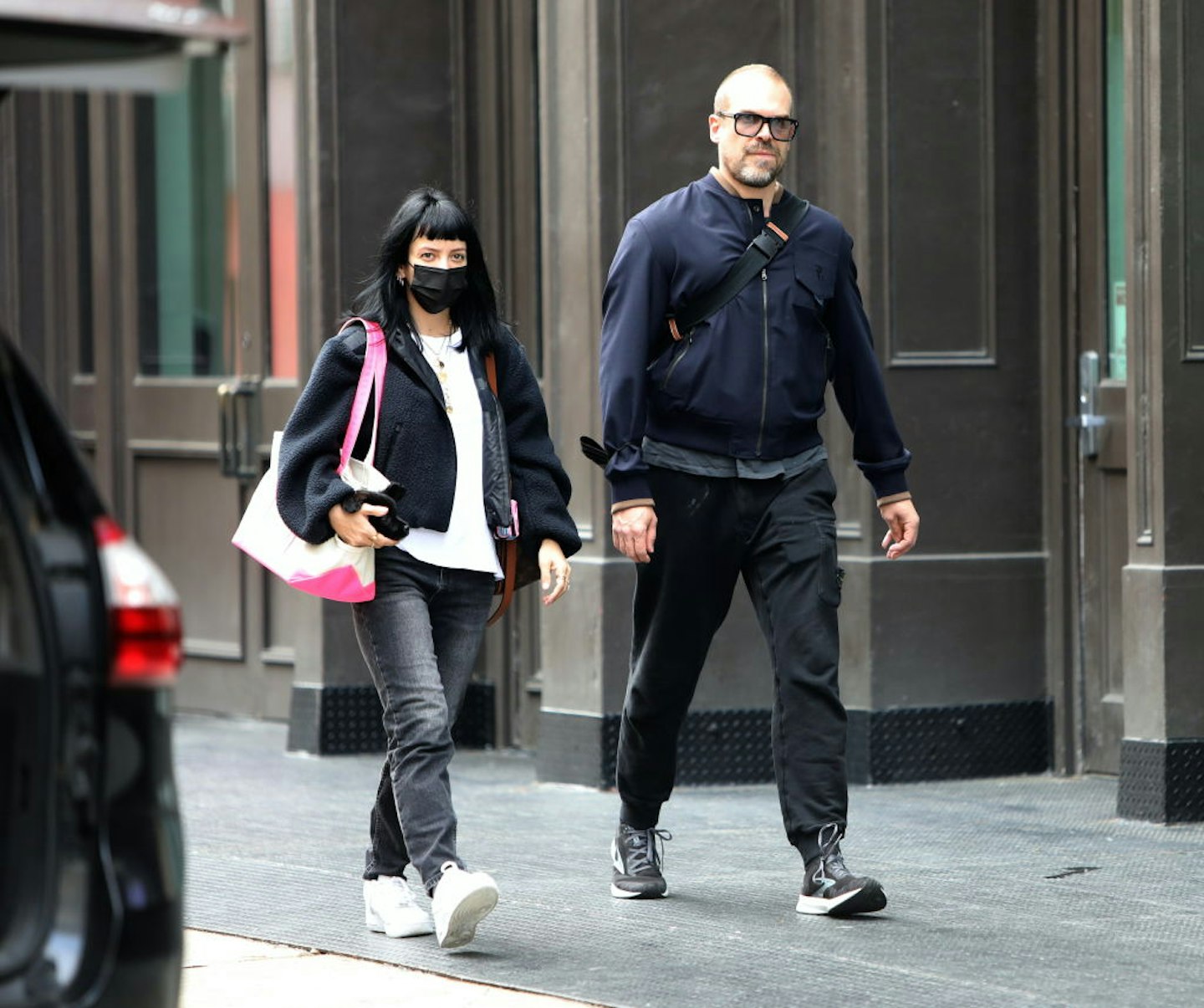 For now, though, we're told Lily wants to fight for their marriage – as demonstrated by the couple's defiant show of courtside unity. "They're working out some things right now," our source explains.
"There's been rows and silent treatment – hence the unfollow – but Lily is not ready to throw in the towel yet and neither is he.
There's no way she wants another divorce. Everyone around them is rooting for them, but they're both quite quirky characters. "It's going to take some effort from both sides to sort things out."
WATCH: Sadie Sink Recalls Her First Kiss On Stranger Things