Simon Cowell became known as Mr Nasty after his original rise to fame as a judge on Pop Idol but his mate Louis Walsh has also never been one to mince his words.
And it seems former Westlife boss Louis may have some serious dirt to dish on the man who gave Zig and Zag a record deal.
Louis is holding off on publishing a tell-all book in a bid to keep Simon on side amid rumours the Irishman is about to sign up again for the next series of The X Factor.
Cheeky chap Louis was given the chop ahead of last year's series in favour of BBC Radio 1 DJ Nick Grimshaw but, after a ratings drop, Simon is hoping to bring back some familiar aspects of the talent contest, with Louis being one of them.
A source told The Sun on Sunday: "Louis is keen to get back on The X Factor and knows his autobiography would only upset the apple cart so is being put on hold for now.
"Initially he had planned big take-downs of people he has had spats with over the years including fellow judges he didn't always see eye-to-eye with such as Cheryl [Fernandez-Versini] and Gary [Barlow].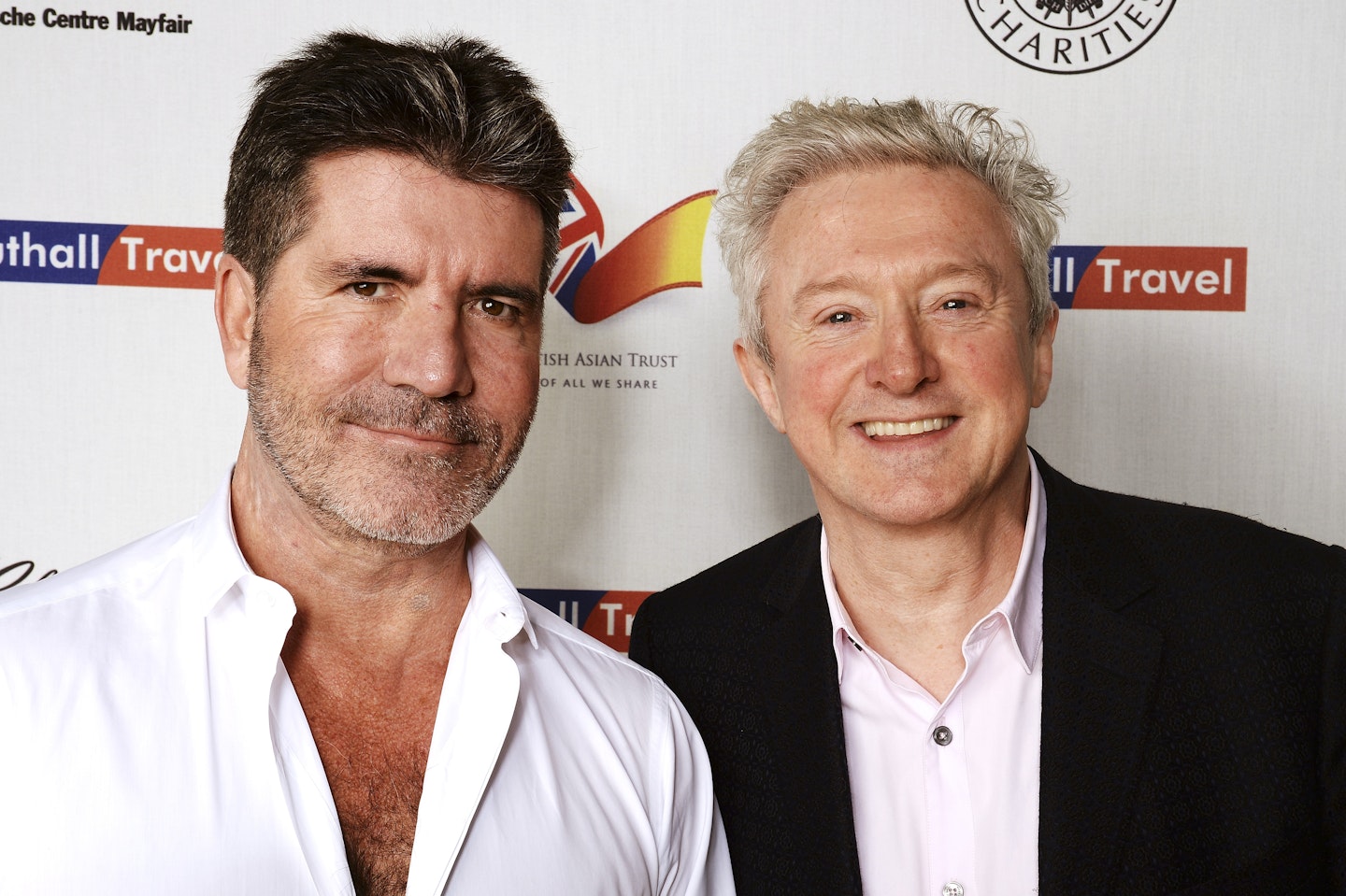 "But instead he's hopeful to come back for this year and, who knows, add maybe a few more to his list and amass more gossip for him to eventually put in the book."
Having worked with many big UK acts, Louis must know tonnes of secrets from the likes of Boyzone, Westlife, Girls Aloud and Jedward.
He has also had a number of public spats with stars, including One Direction's Louis Tomlinson who he said was getting "too big" for his boots and deserved a "b*llocking".
Louis has also called Cheryl "lazy and irrelevant" and, after last year's series of The X Factor, he said Simon had "f*cked the show".
He said: "Simon used to blame me. He'd say, 'It's your fault, people are fed up looking at you.' But it's not my fault. He's f*cked the show."
We really want to read this book! Can't you just release your autobiography anyway, Louis?
READ MORE: