Made in Chelsea's Louise Thompson and her mega fit boyfriend Ryan Libbey regularly make us sick to the stomach with jealousy, thanks to their very public displays of affection all over our Instagram feed.
When they're not staring lovingly into each other's eyes or looking ridiculously adorable at Disney World (see below, can we just not?), they're contorting their outrageously toned bodies into some gravity defying pose or showing off their core strength at the gym.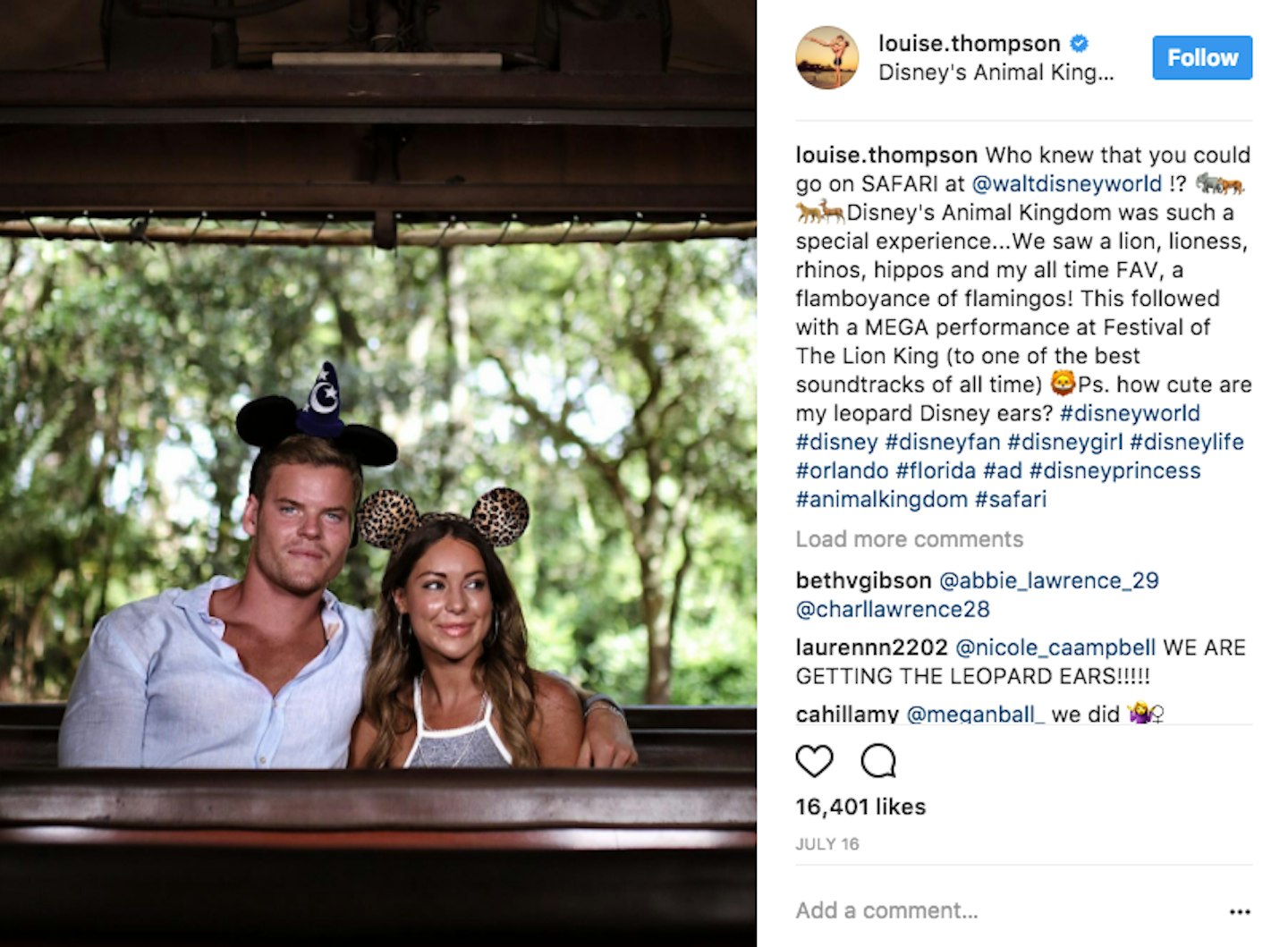 And, you what know they say? Couples that train together, stay together.
Or so we thought…
Louise has hinted things could be over for her and Ryan with a cryptic AF tweet.
"You learn more about someone at the end of a relationship than at the beginning. FACT," she wrote on Twitter.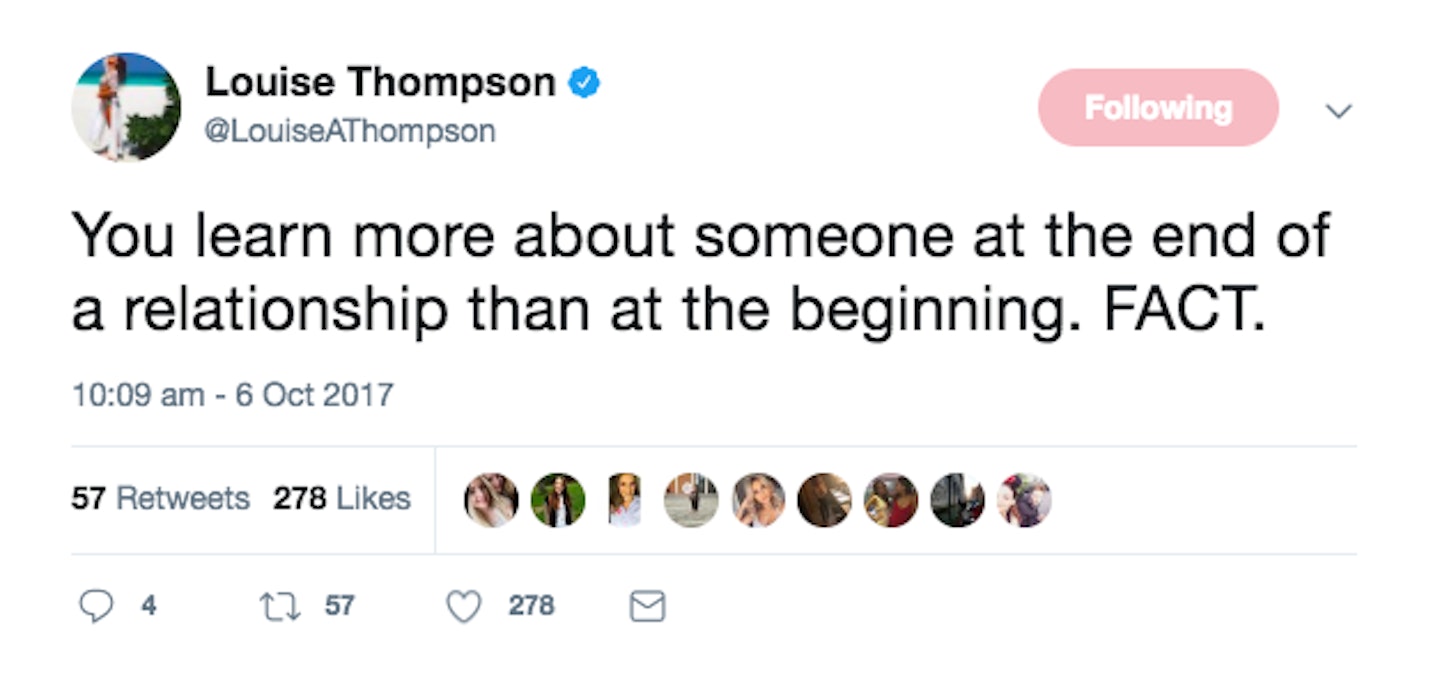 Oh, no!
Fans, were quick to question whether things with Ryan are on the rocks.
One wrote: " Ohh no! Hope all is well with you and Ryan x".
Louise could also be referring to the breakdown of her brother Sam Thompson's relationship with Tiffany Watson, which was aired out on MIC Ibiza this summer.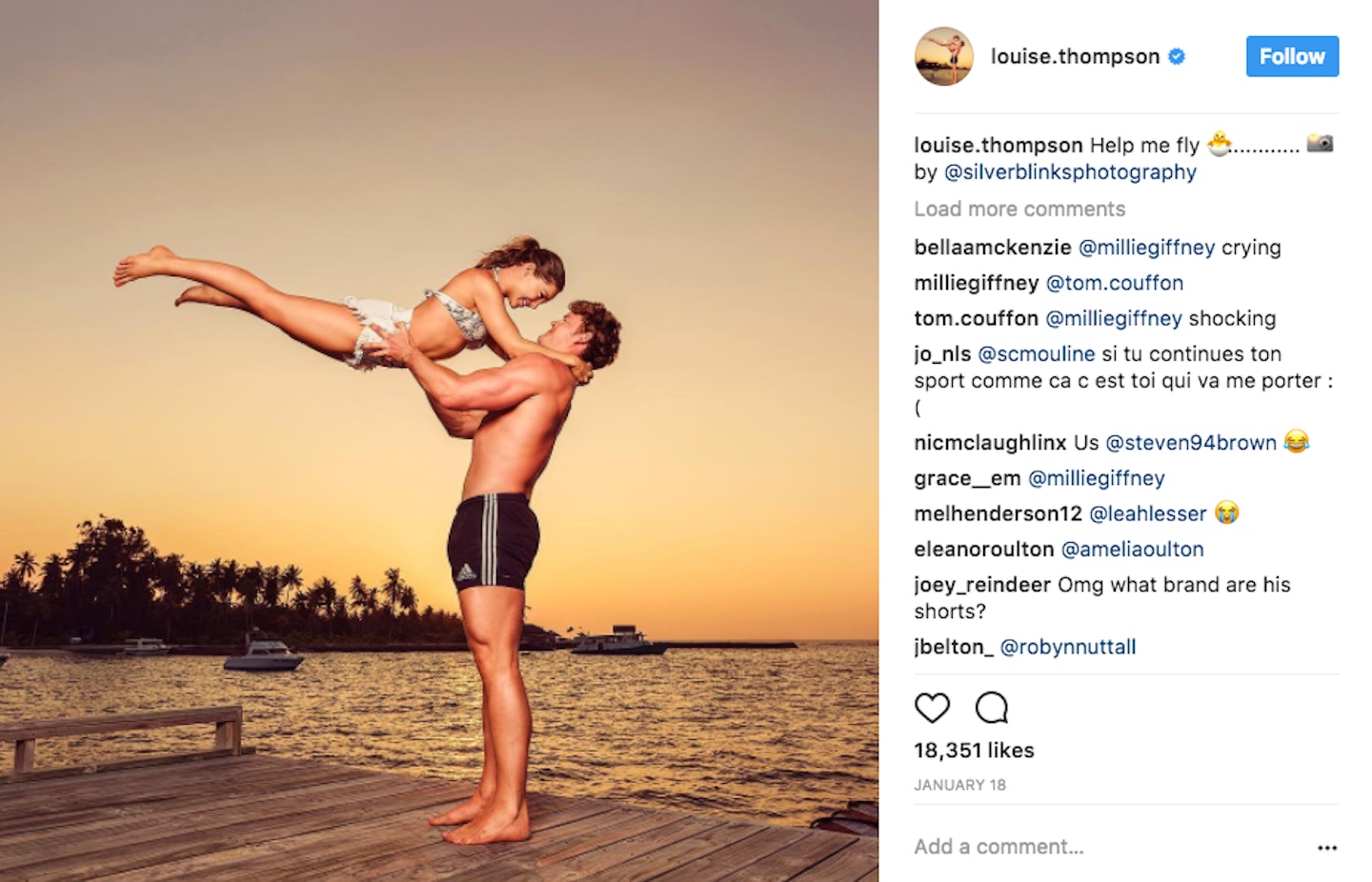 Sam's now reportedly dating his fellow Celebrity Big Brother housemate Amelie Lilly, although his pal and MIC co-star Georgia Toffolo doesn't think it's the real deal.
heatworld asked Toff whether there could be a future for the pair, to which she replied: "No, I don't. I don't think they're suited at all."
She also revealed she'd recently met Amelia, saying: "I went up to her at this event I was like 'Hey! Nice to meet you, I'm one of Sam's best friends', And she was like 'uh'.
"'Uh!' f*cking shouldn't have said hi."
NOW READ:
Made in Chelsea's Sam Thompson reveals what REALLY happened in Ibiza during his 'break' from Tiffany Watson
Has Made In Chelsea's Tiffany Watson had a secret break-up BOOB JOB?
Sam Thompson furiously shuts down troll who called Tiffany Watson a 'hoe' on Twitter