While Prince Harry and Meghan Markle took a huge step back from the royal family after leaving Britain for a new life in LA two years ago, it seems the couple can't quite go cold turkey, with reports emerging last week that the pair have plans to take on a "part-time" role in the future.
On a podcast last week, royal author Tom Quinn said, "Meghan and Harry believe that when the elder royals die – in other words, Queen Elizabeth – they may well be able, when Charles is King, to come back and be the part-time royals that they really wanted to be. So, that means they would have six months [being] working royals and six months in the States or wherever, doing their own thing."
He added, "I think Meghan and Harry are hoping that Charles, Harry's father after all, will be more of a moderniser and will say to them, 'OK, if you want to be part-time royals, that's fine.'"
A royal insider tells heat this isn't the first time the suggestion has been made.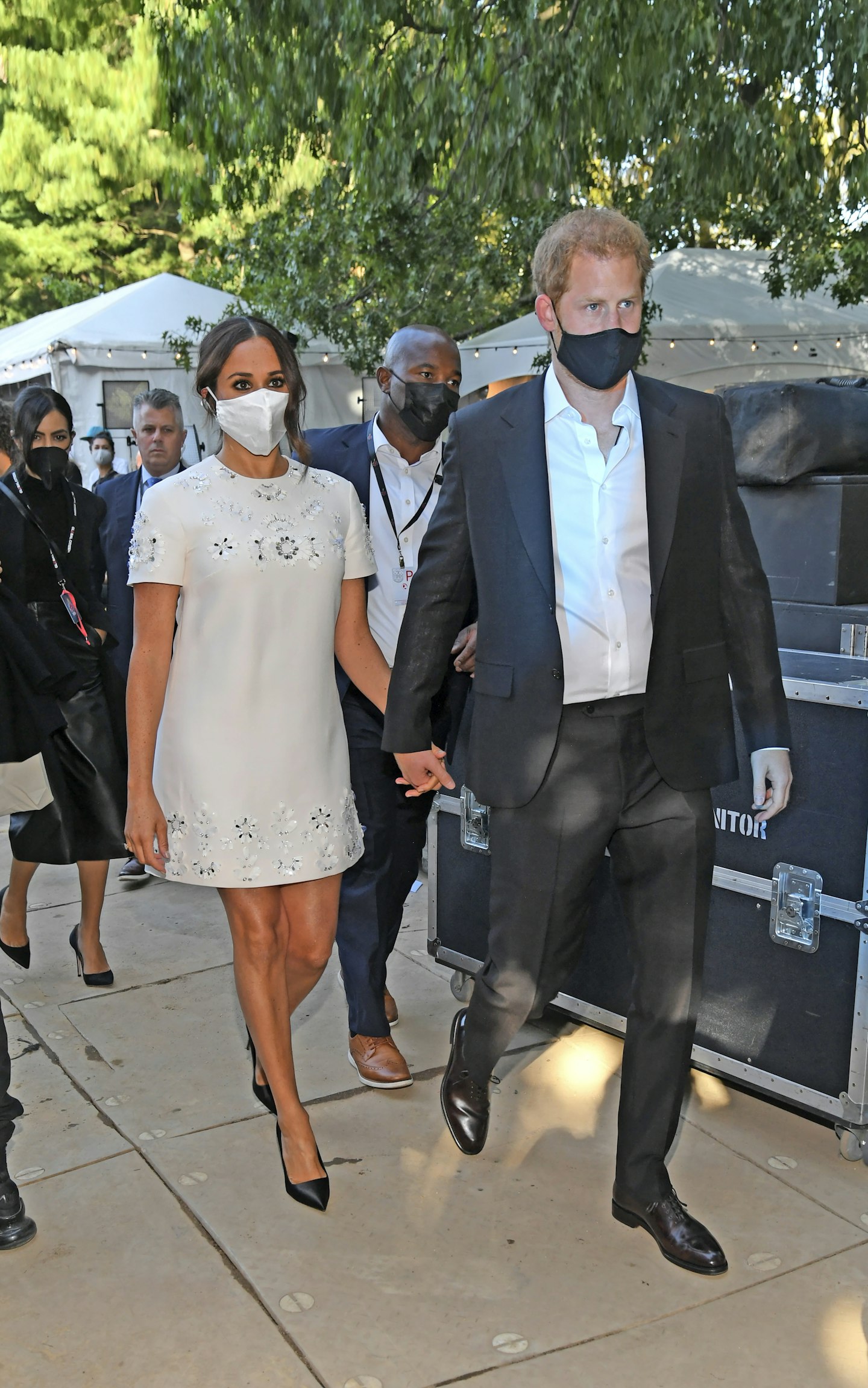 "These rumours have been floating around for a while, but have gathered pace recently, especially after Meghan and Harry opted to renew their lease on Frogmore Cottage," our insider says, after the couple decided to keep hold of the Windsor property before the lease ran out at the end of this month, making Harry eligible to deputise for the Queen, if necessary, as one of her four Counsellors of State. "The growing belief is that they want to keep one foot in the fold for when it suits them, and that someday in the future, they'll be returning to England and royal life in one form or other, while also continuing to operate their business overseas in America.
"They want to be royals, but on their terms – including being based in America, getting full-time police security in the UK, and not doing as many day- to-day royal engagements, which may appear outrageous to some."
When the Duke and Duchess of Sussex – who are parents to Archie, two, and nine-month- old Lilibet – initially made their "transition" from the royal family, they hinted at the desire to continue working for the Queen in some capacity.
CHECK OUT: the best mother's day presents for the mum who has everything
Just so you know, whilst we may receive a commission or other compensation from the links on this page, we never allow this to influence product selections.
The best Mother's Day presents 2022 slider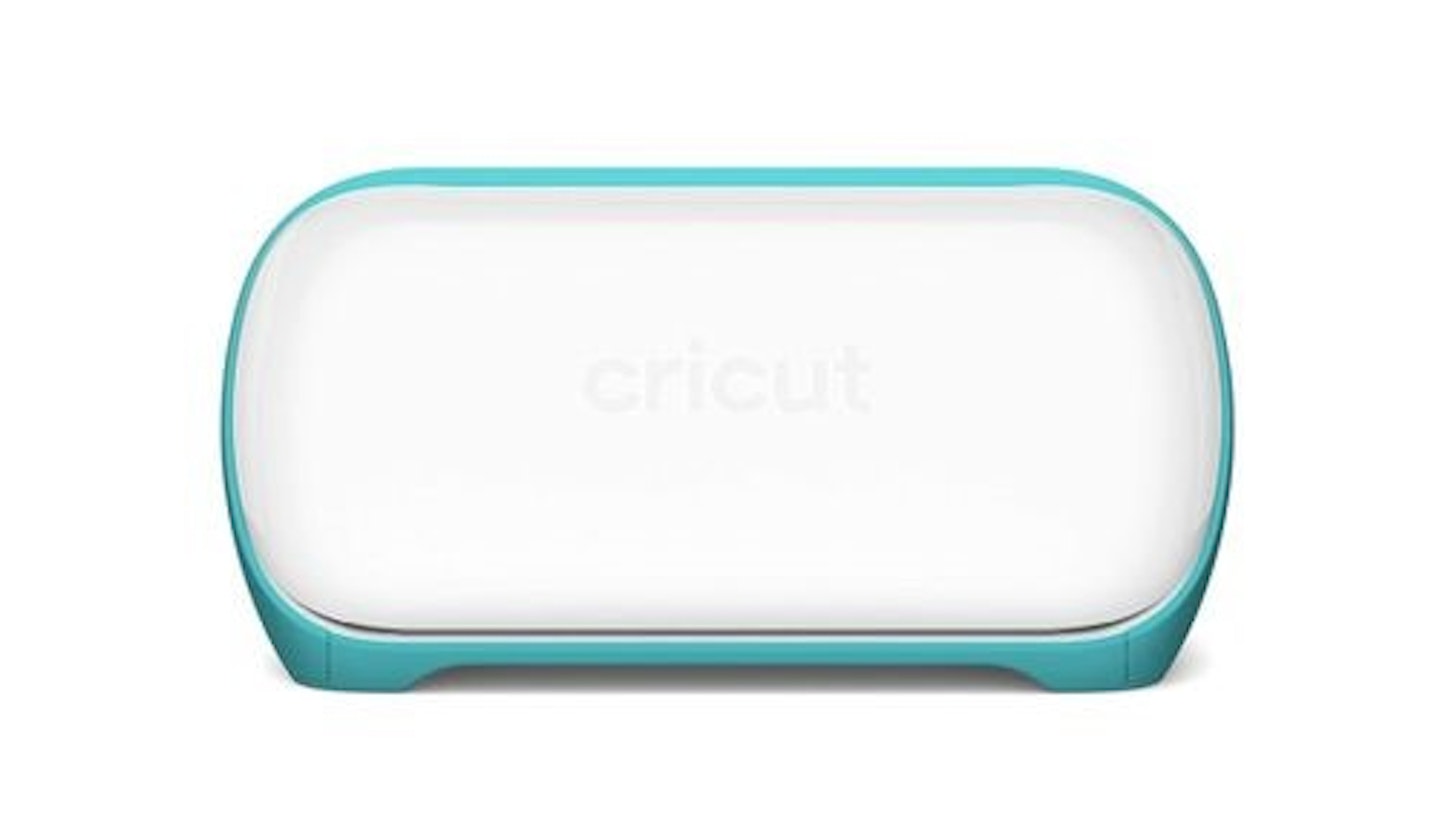 1 of 48
Cricut Joy
If mum is into crafts or simply would love nothing more than making her own labels for everything à la Stacey Solomon, she will love the Cricut Joy. You can make everything from personalised labels to cards to t-shirts.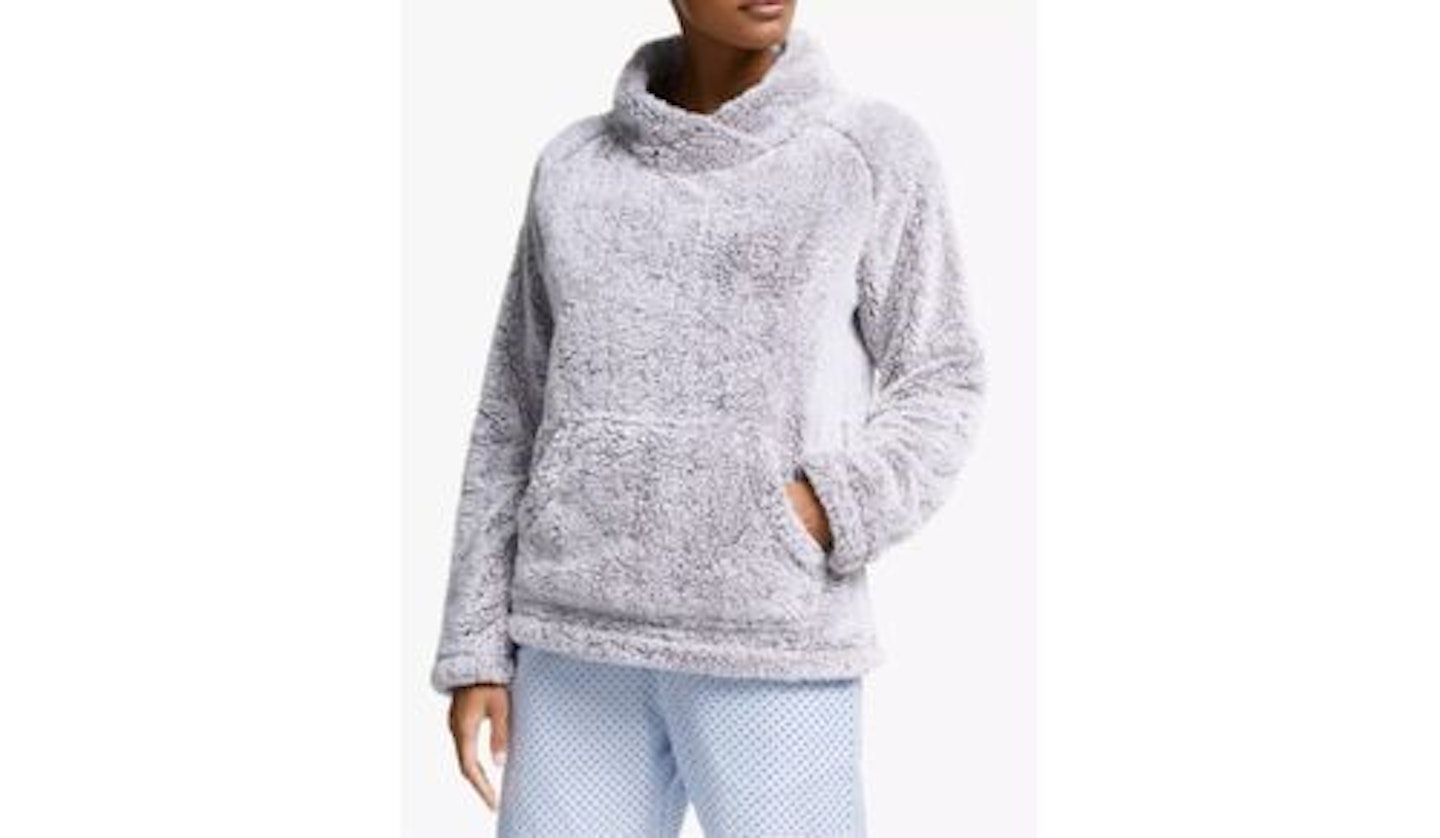 2 of 48
John Lewis & Partners Hi-Pile Fleece Snuggle Top, Grey
John Lewis is superior when it comes to fleecy hoodies and if your mum is always complaining that she's cold, she will adore this.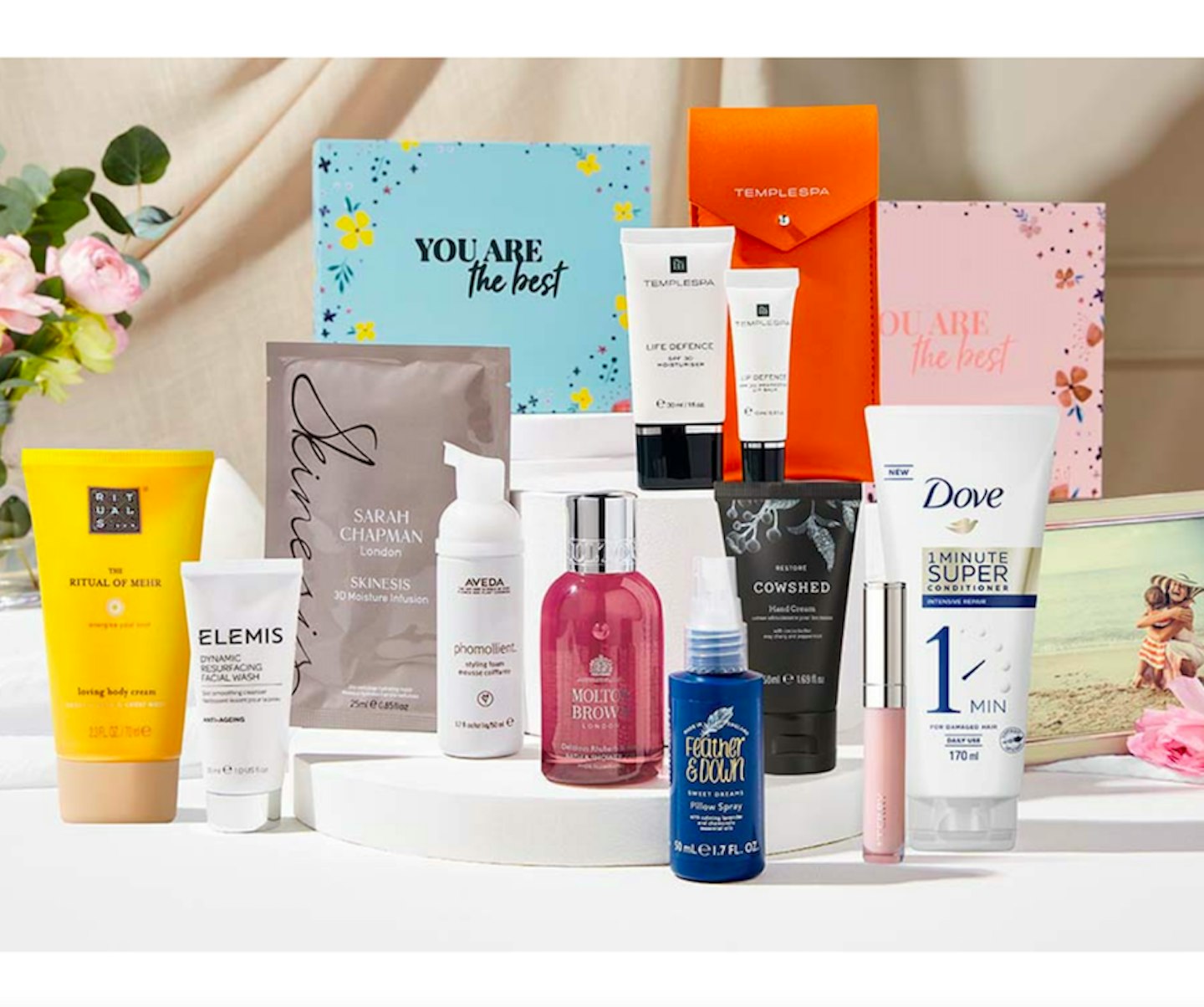 3 of 48
GLOSSYBOX Mother's Day Limited Edition
With brilliant brands including Aveda, Molton Brown and Sarah Champman, mum will love this. The edit will go live on Friday 4th March at 9am.
4 of 48
Luxe Woven Twill Pyjama Set
A fancy yet cosy PJ set that mum will want to wear immediately (and never take off)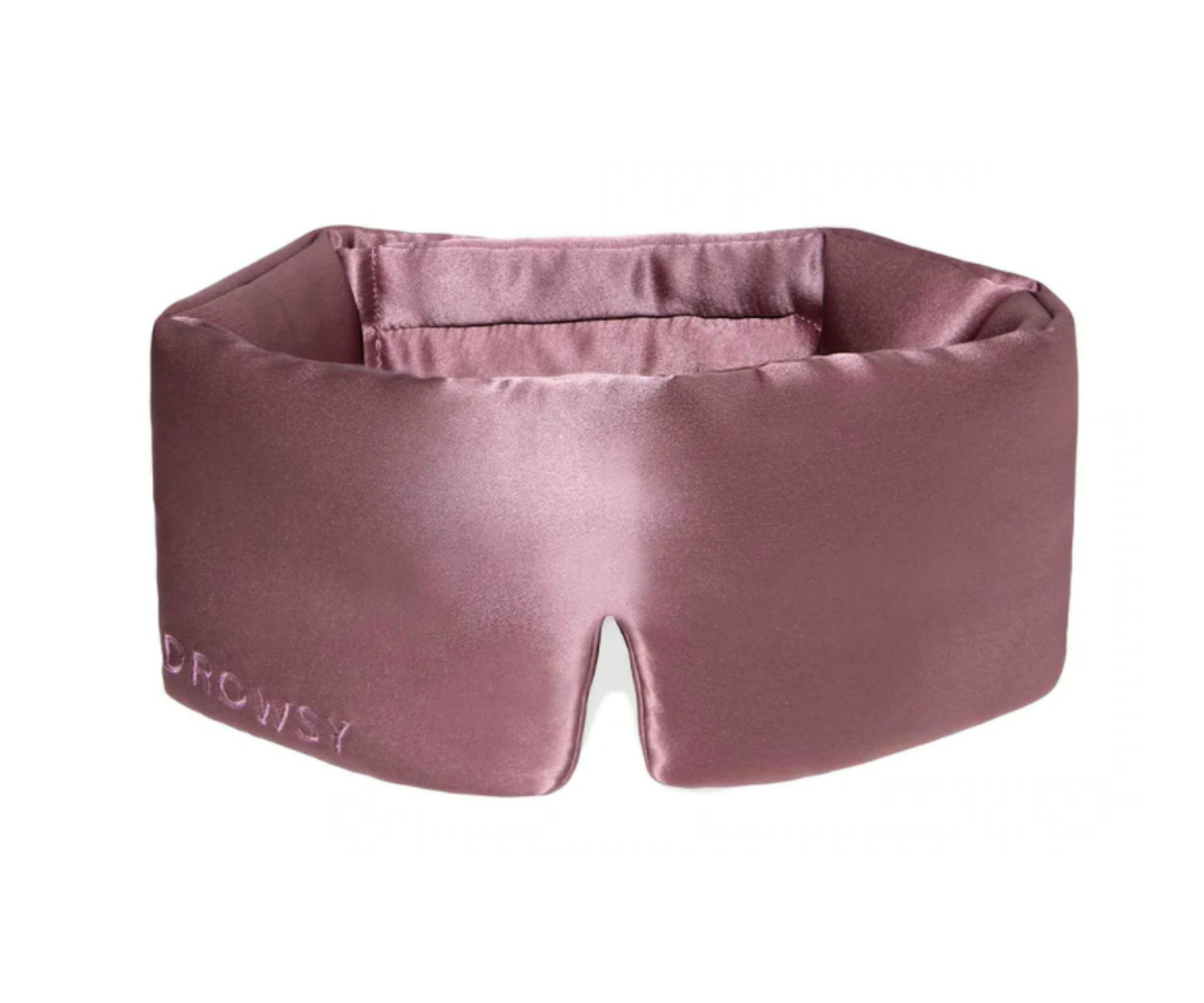 5 of 48
Drowsy Silk Sleep Mask
A plush eye mask is perfect for the woman who has everything. Vogue Williams is a huge fan.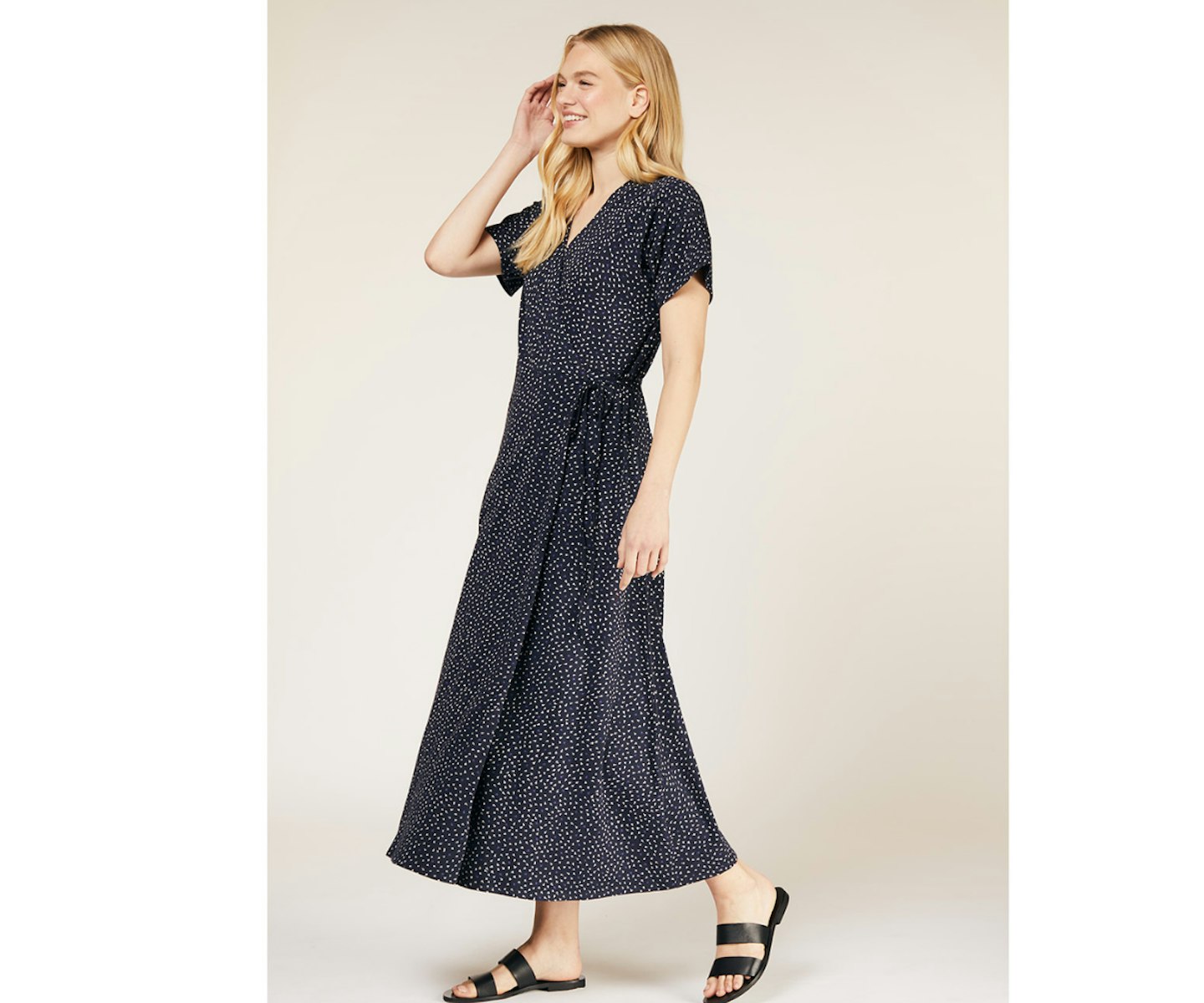 6 of 48
Leora Leaf Wrap Dress
Nothing beats a midi dress for an easy-breezy OOTD and this beauty is stylish and sustainable.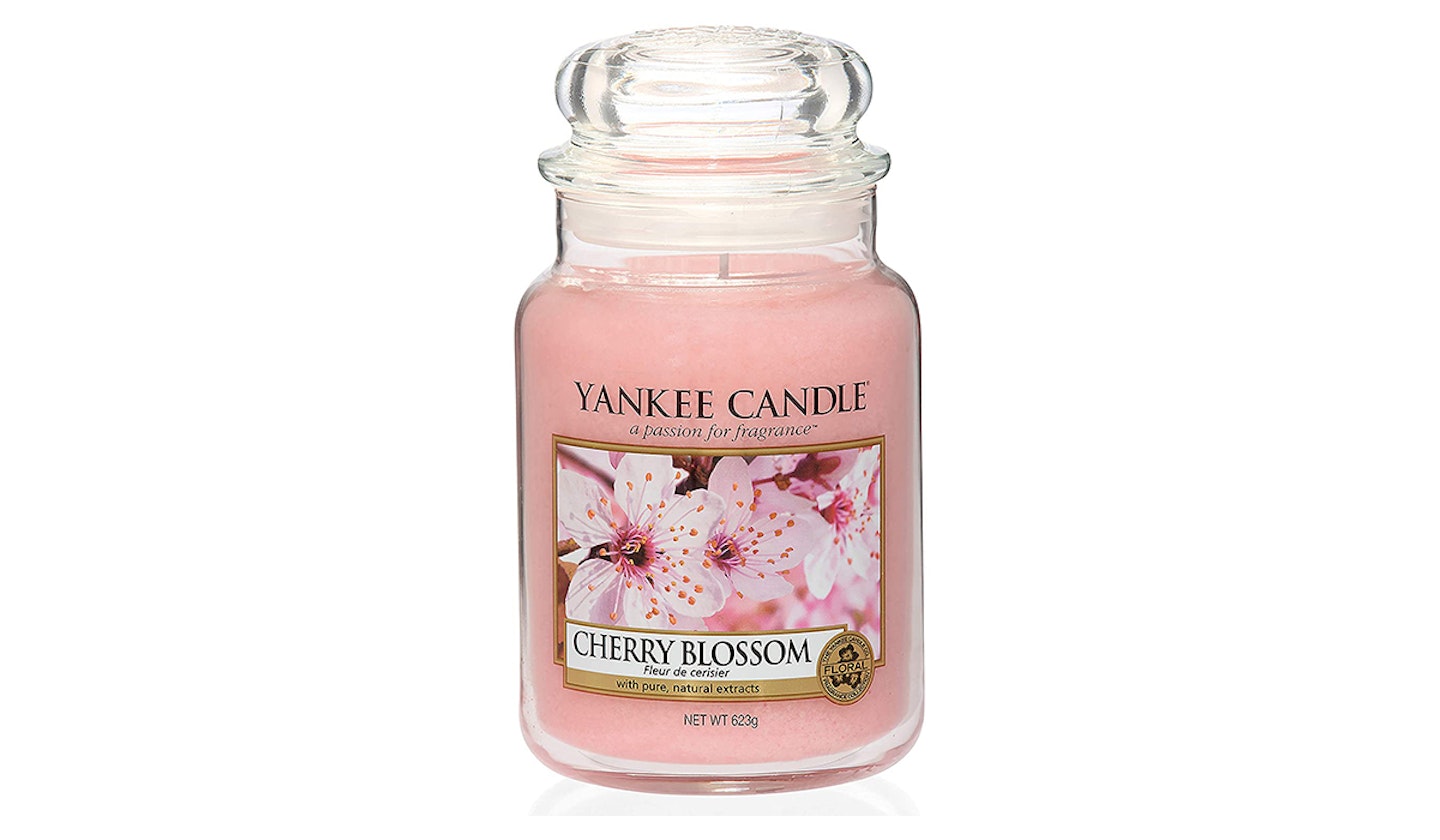 7 of 48
Cherry Blossom Yankee Candle
Yankee Candle's Mother's Day candle not only smells divine but has over 150 hours of burning time. Handy.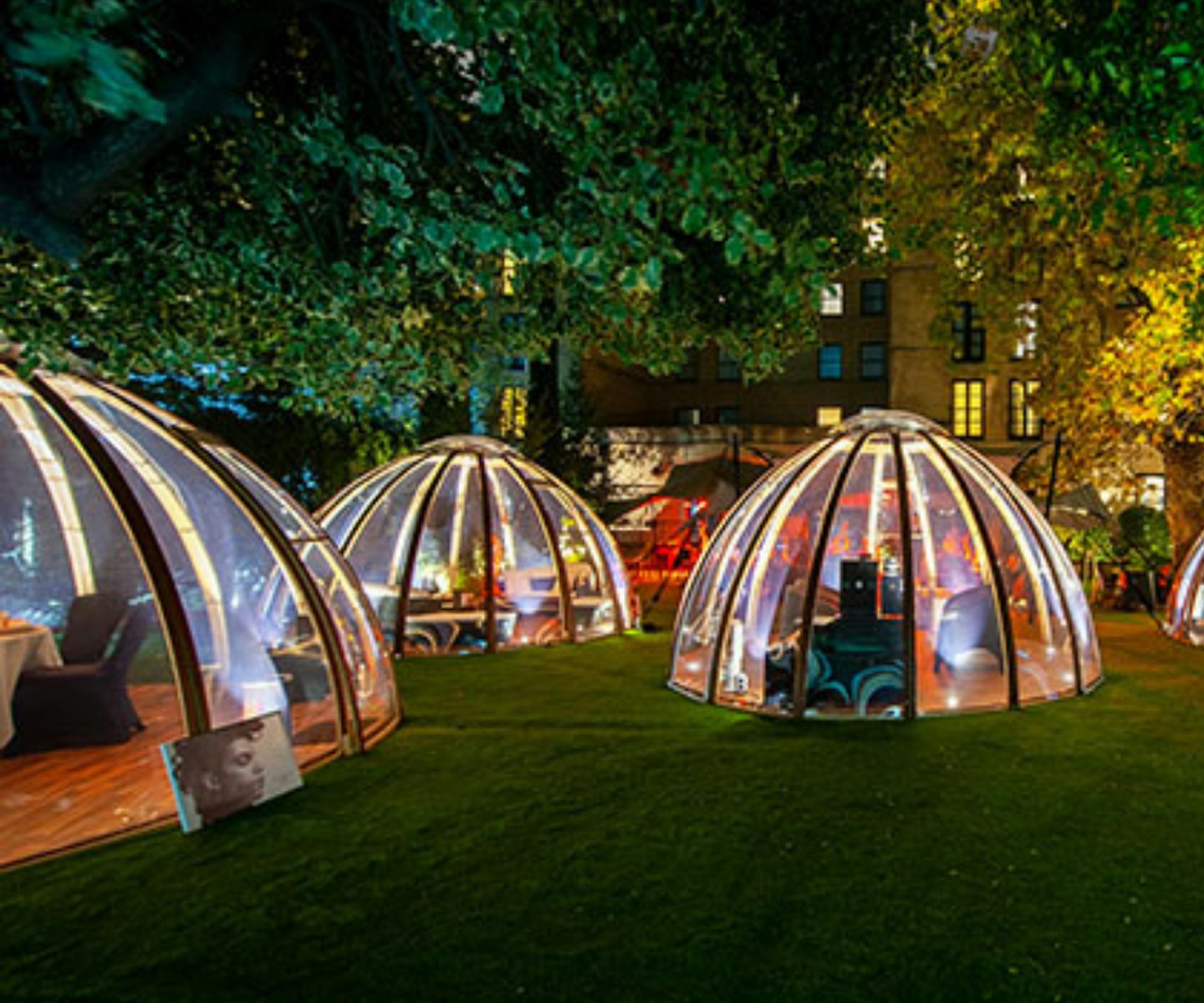 8 of 48
Afternoon Tea with Champagne for Two in The Domes at London Secret Garden Kensington
If you want to go the extra mile, we love Red Letter Days for brilliant and easy-to-book experiences. Afternoon tea in an igloo? What a treat.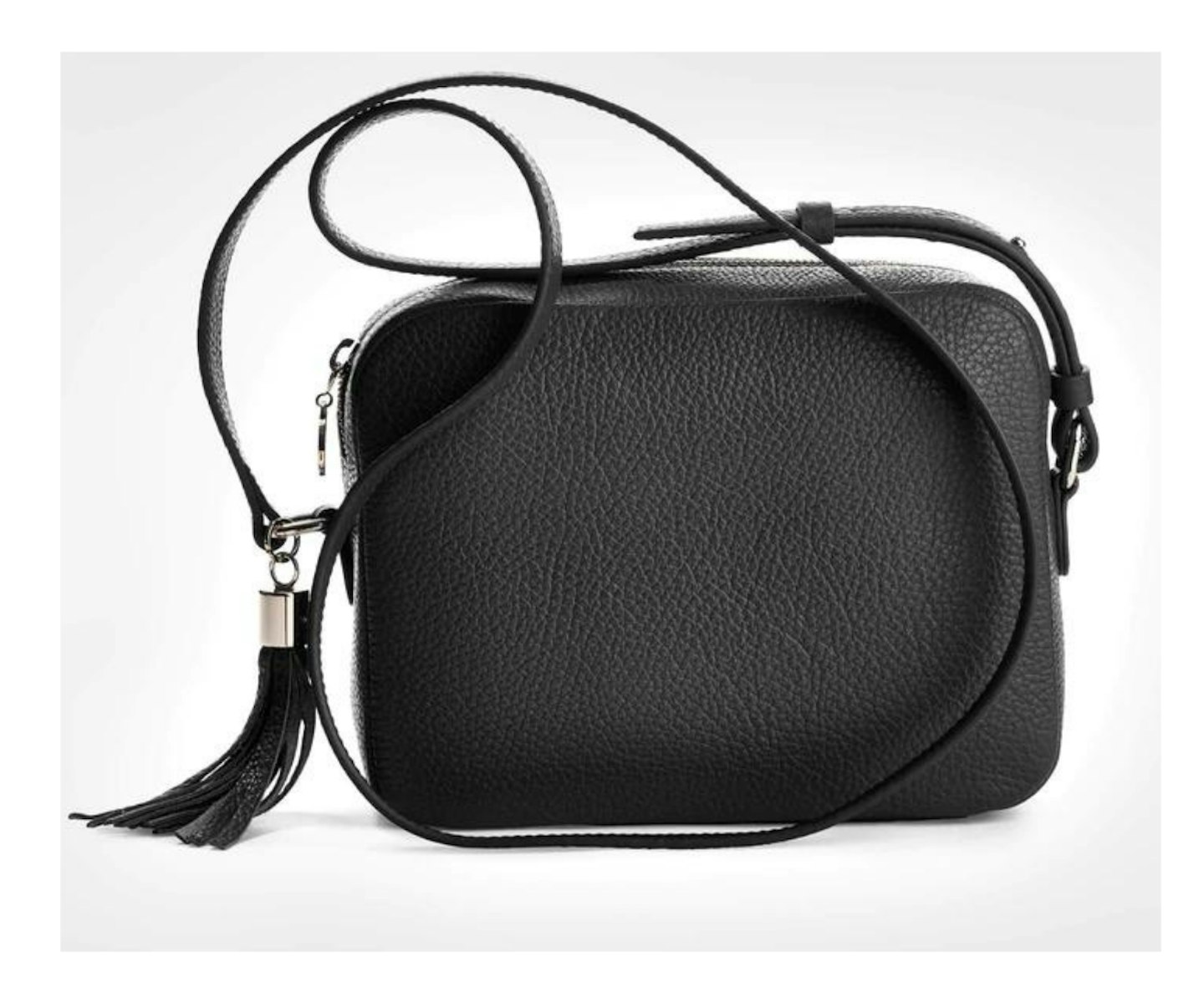 9 of 48
Aurora London Gigi Crossbody Black Bag
A timeless and chic crossbody made from naturally milled full-grain leather. Mum will be made up.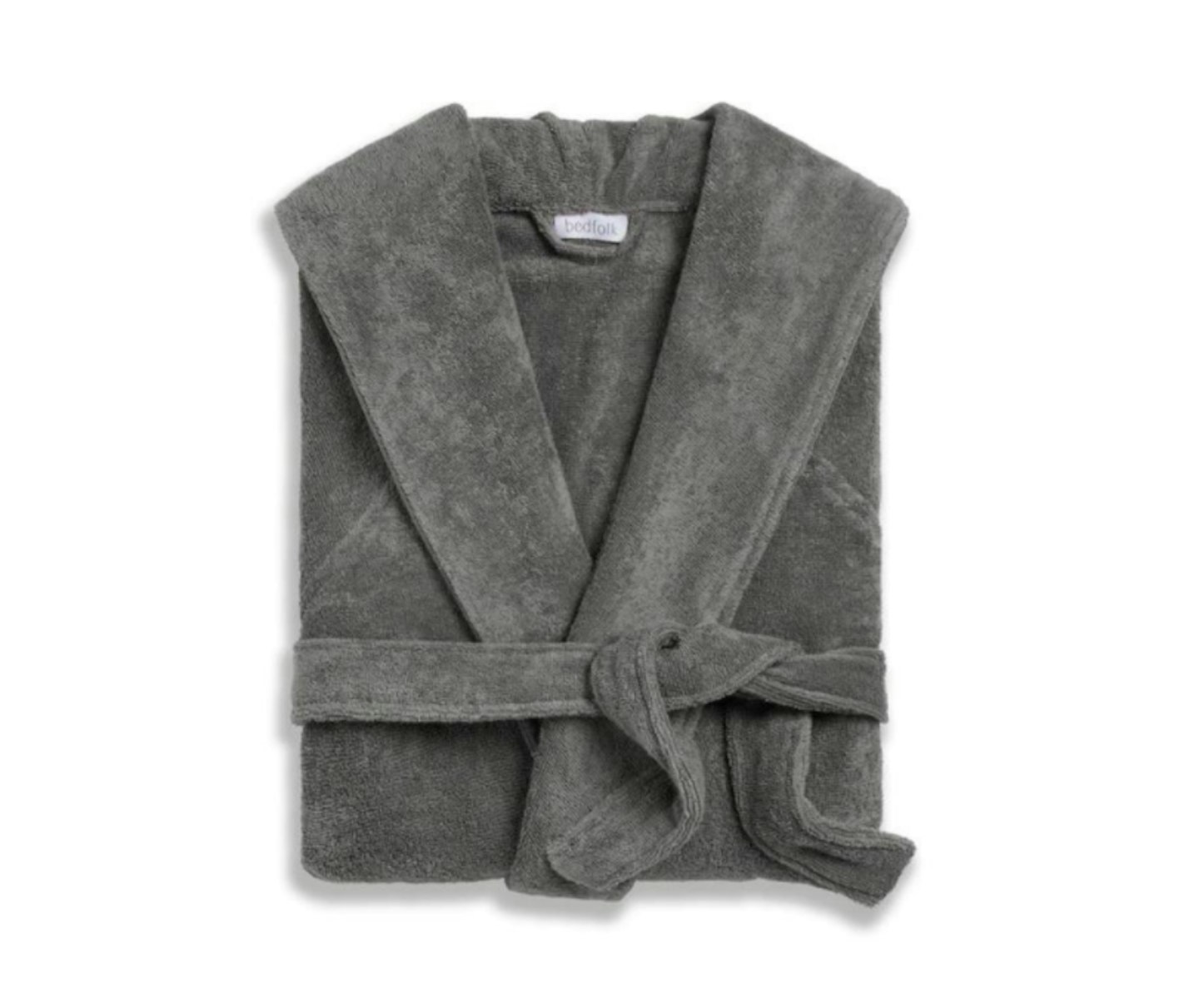 10 of 48
The Plush Robe
A ridiculously cosy dressing gown is a no-brainer this Mother's Day.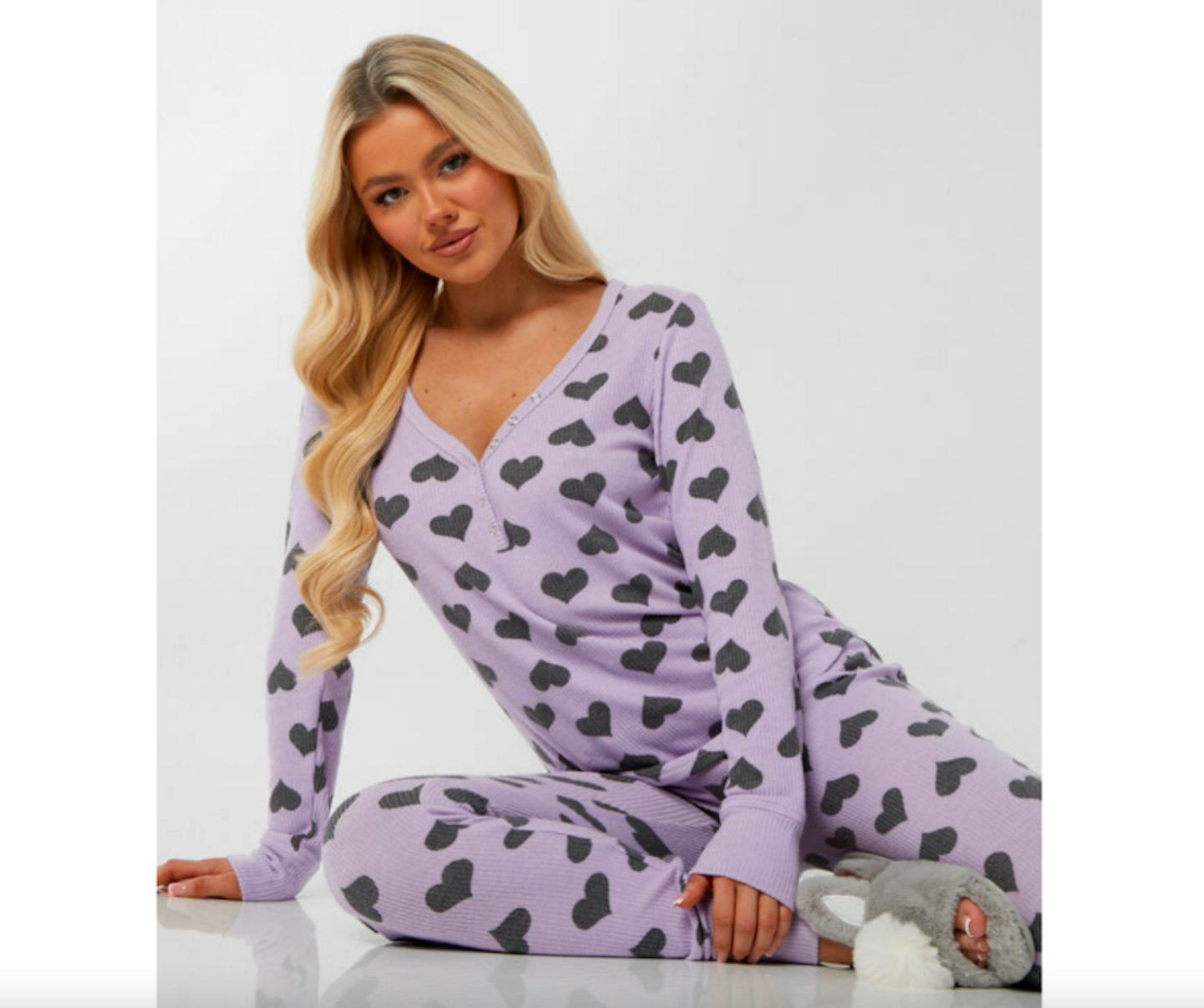 11 of 48
Heart print henley and leggings set - Lavender Mix
Nothing beats a matching set and this Boux Avenue one ticks all of our boxes.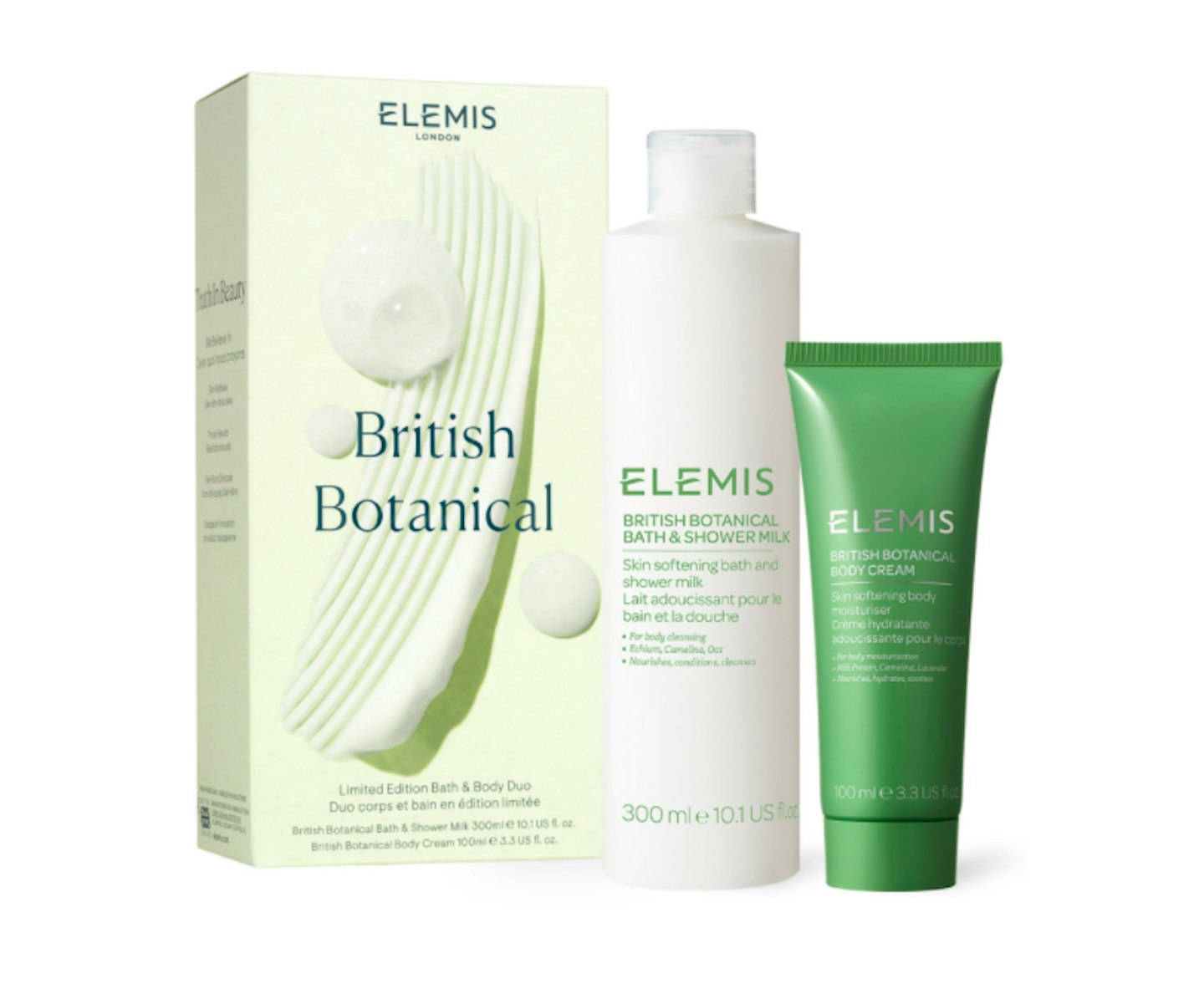 12 of 48
Elemis British Botanical Body Duo
Infused with aromatics reminiscent of nature, this hard-working duo will stand pride of place in mum's bathroom cabinet.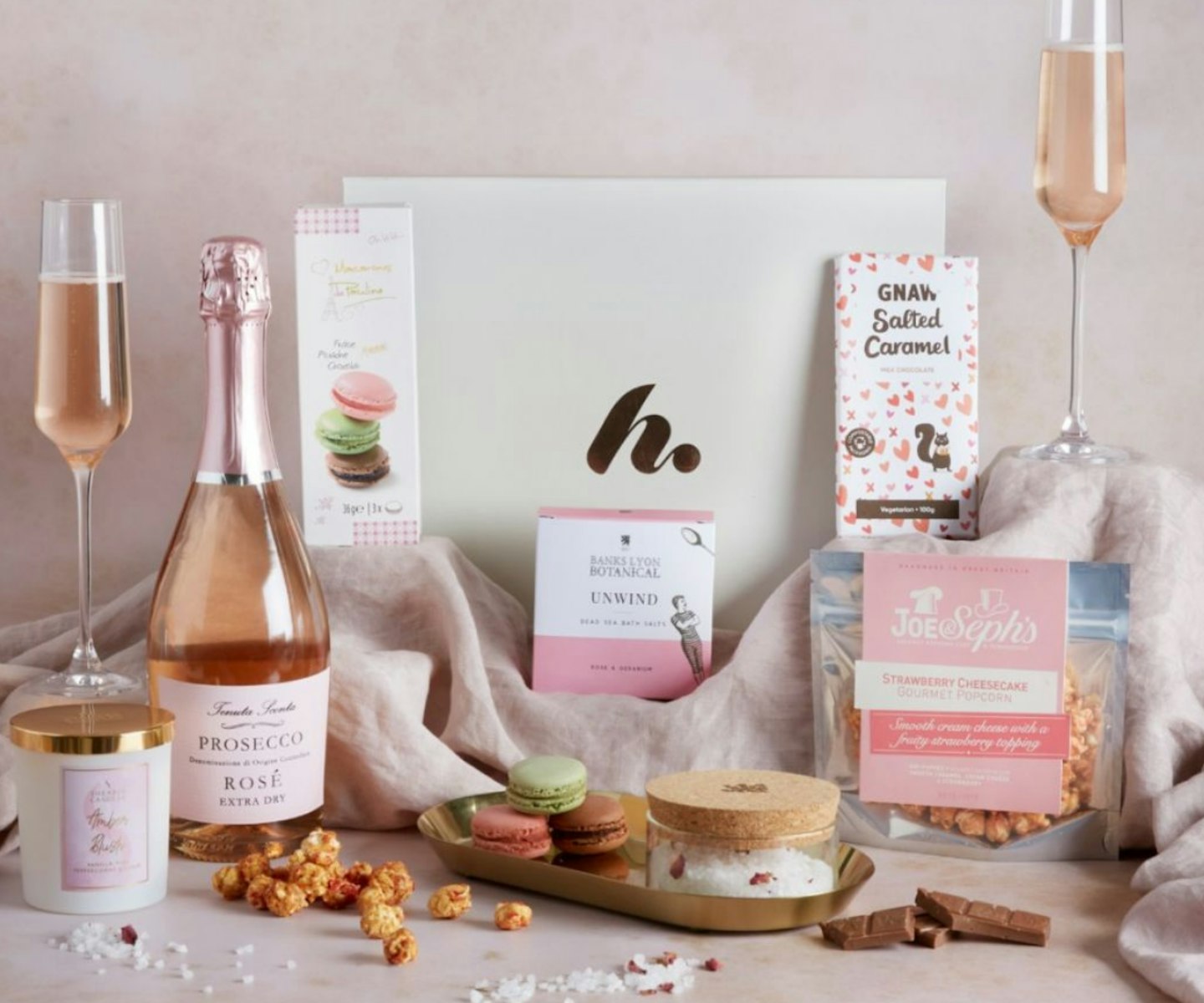 13 of 48
Mother's Day Pamper Hamper
Help the Mum you're celebrating unwind this Mother's Day with this posh hamper.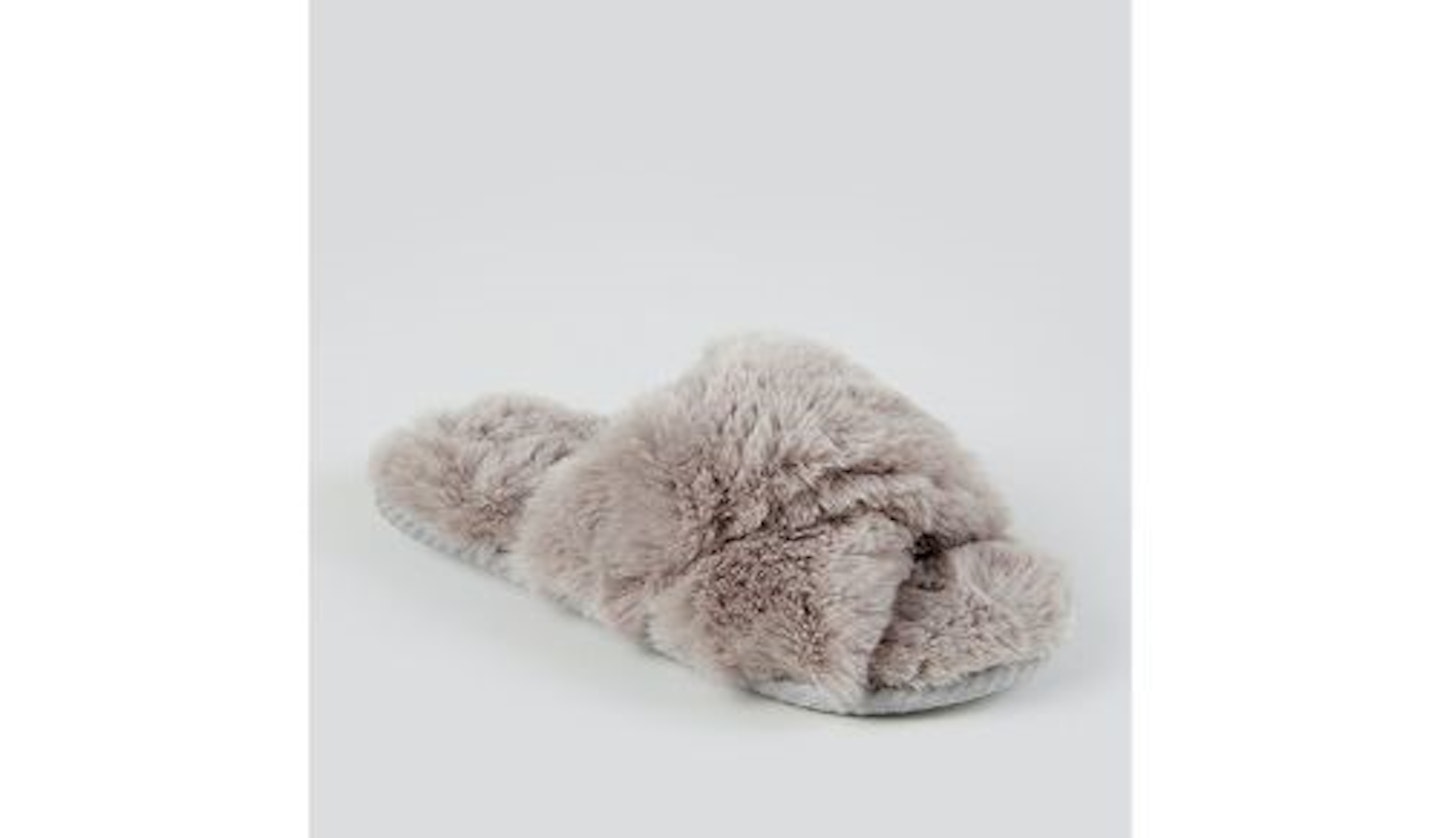 14 of 48
Grey Fluffy Slider Slippers
Nothing beats the feeling of a fresh pair of fluffy slider slippers. This pair from Matalan looks way more expensive than its £6 price tag.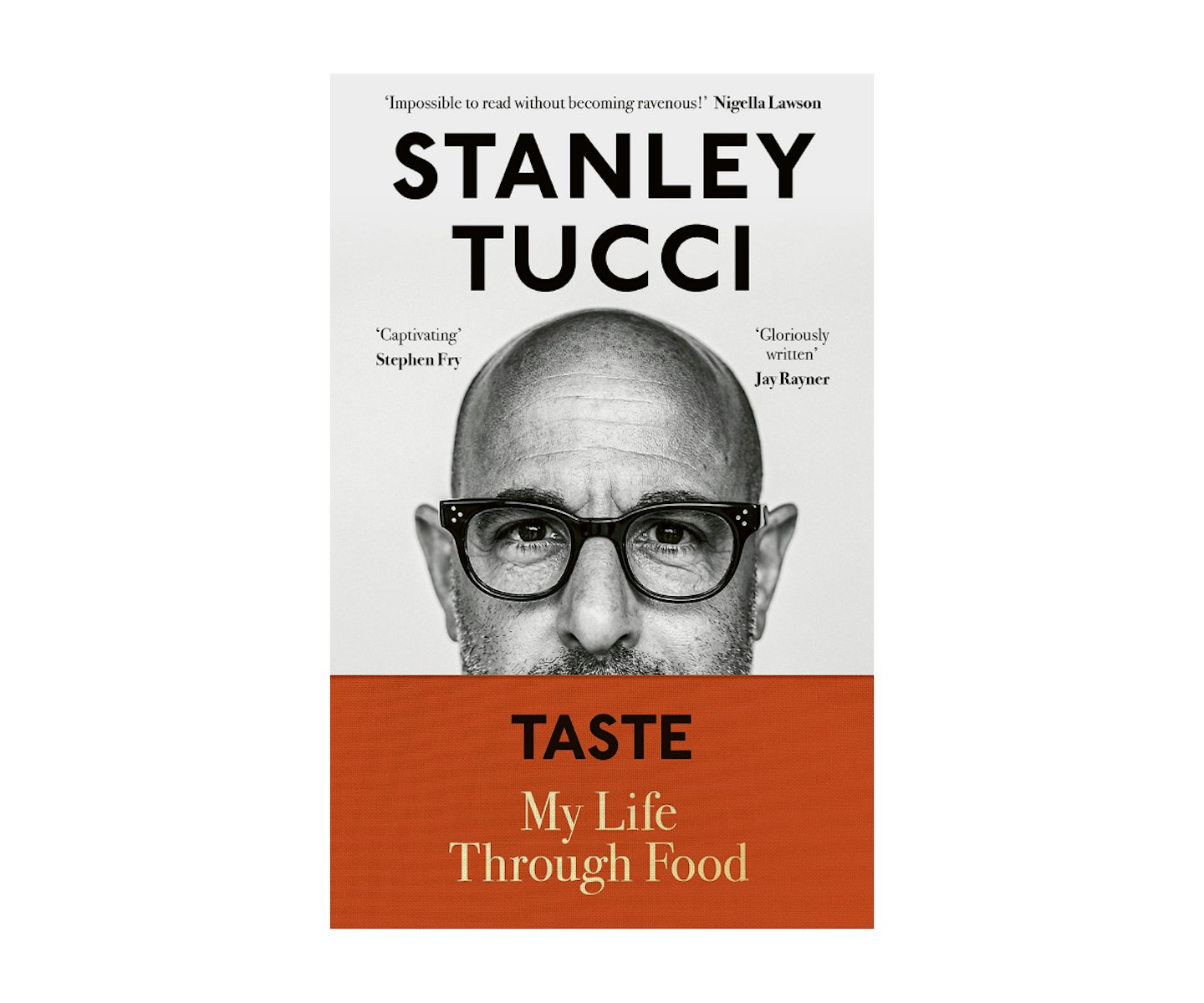 15 of 48
Taste by Stanley Tucci
If mum is a foodie, she will gobble up this best-seller by the legend Stanley Tucci.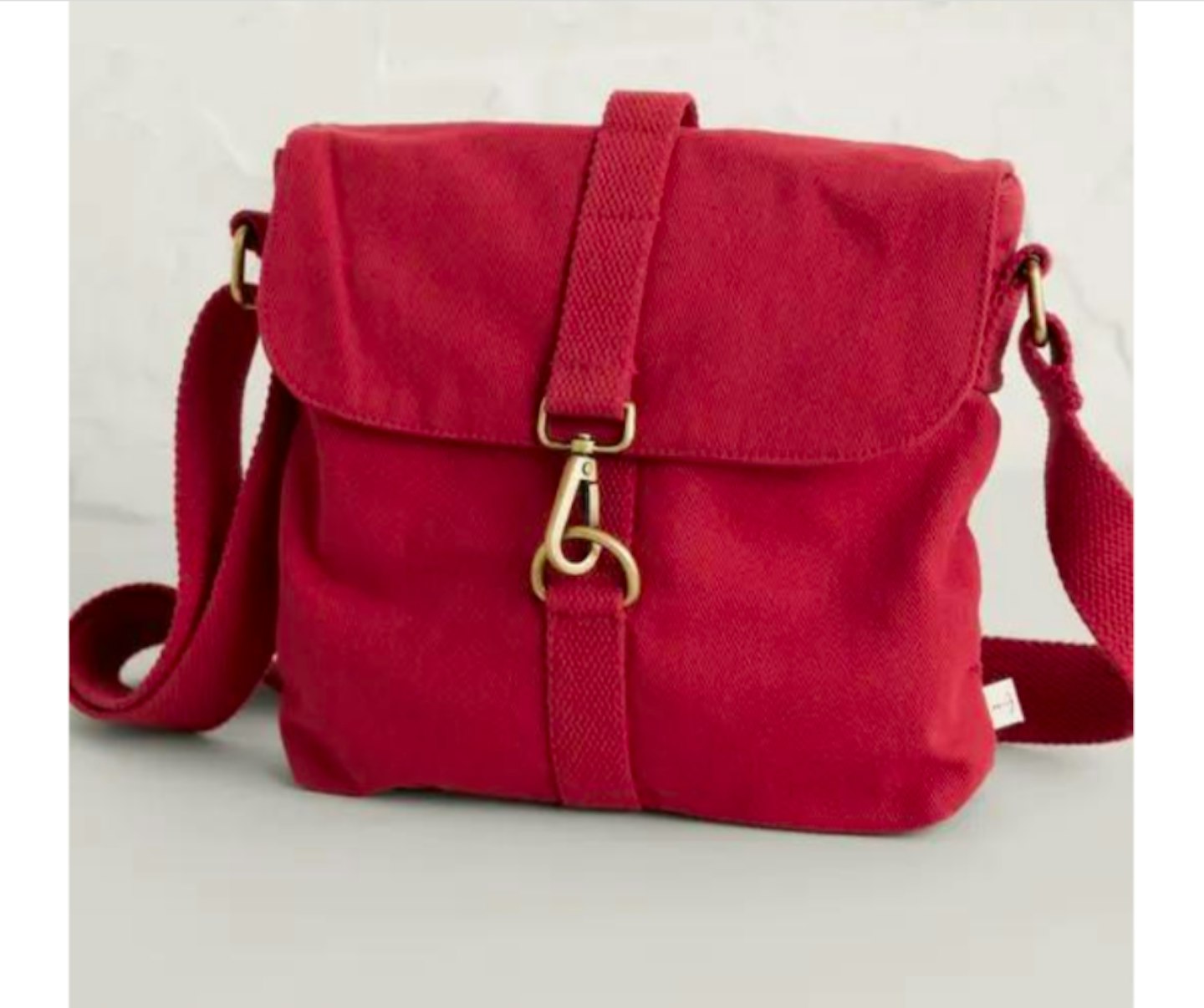 16 of 48
Coombe Cross-Body Bag
A stylish cross-body bag that will fast become mum's go-to.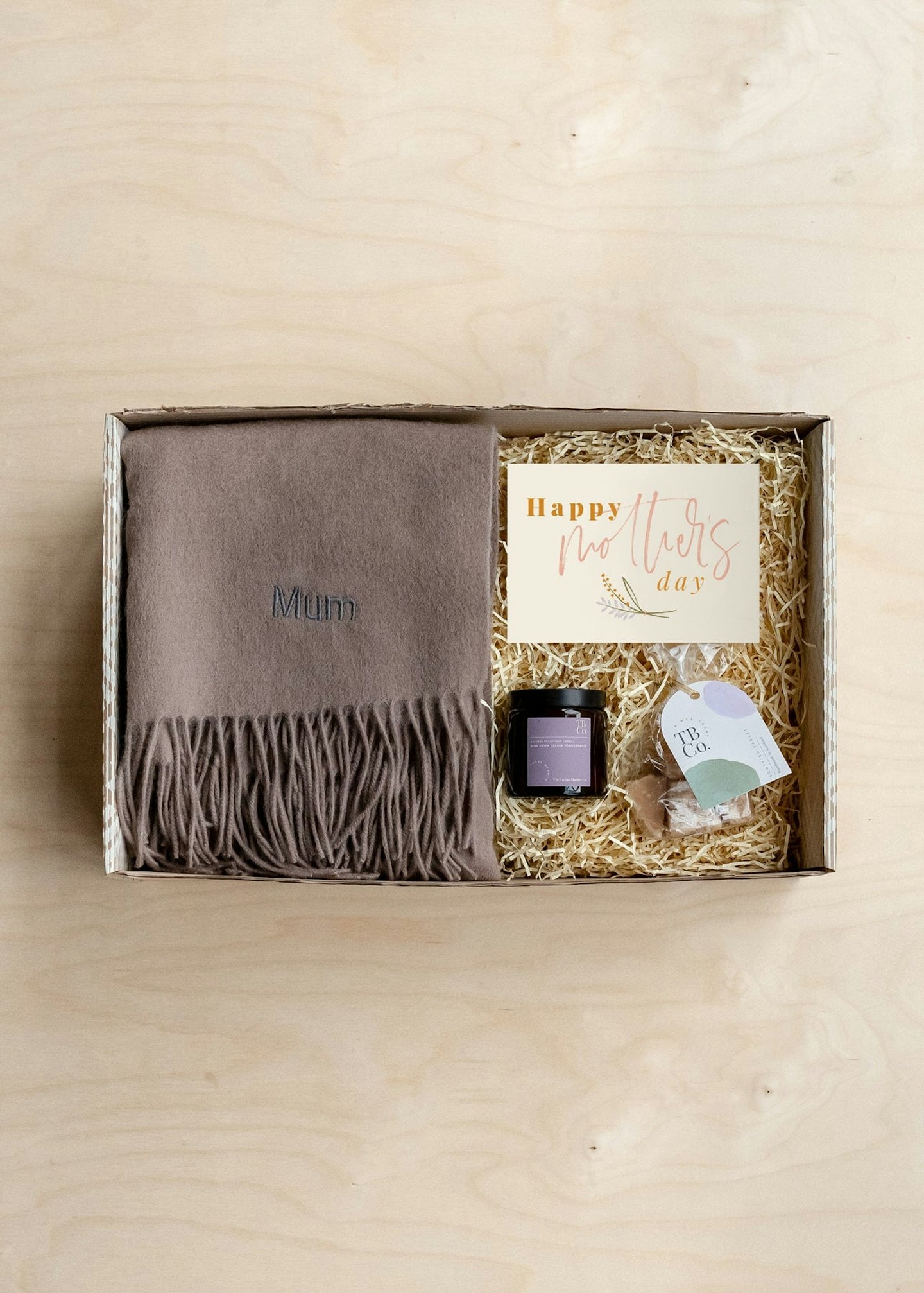 17 of 48
Curated Mini Mother's Day Gift Box
Curate your own bespoke gift box with a super-soft lambswool scarf and thoughtful luxuries including scented candles, mugs, sweet treats and more.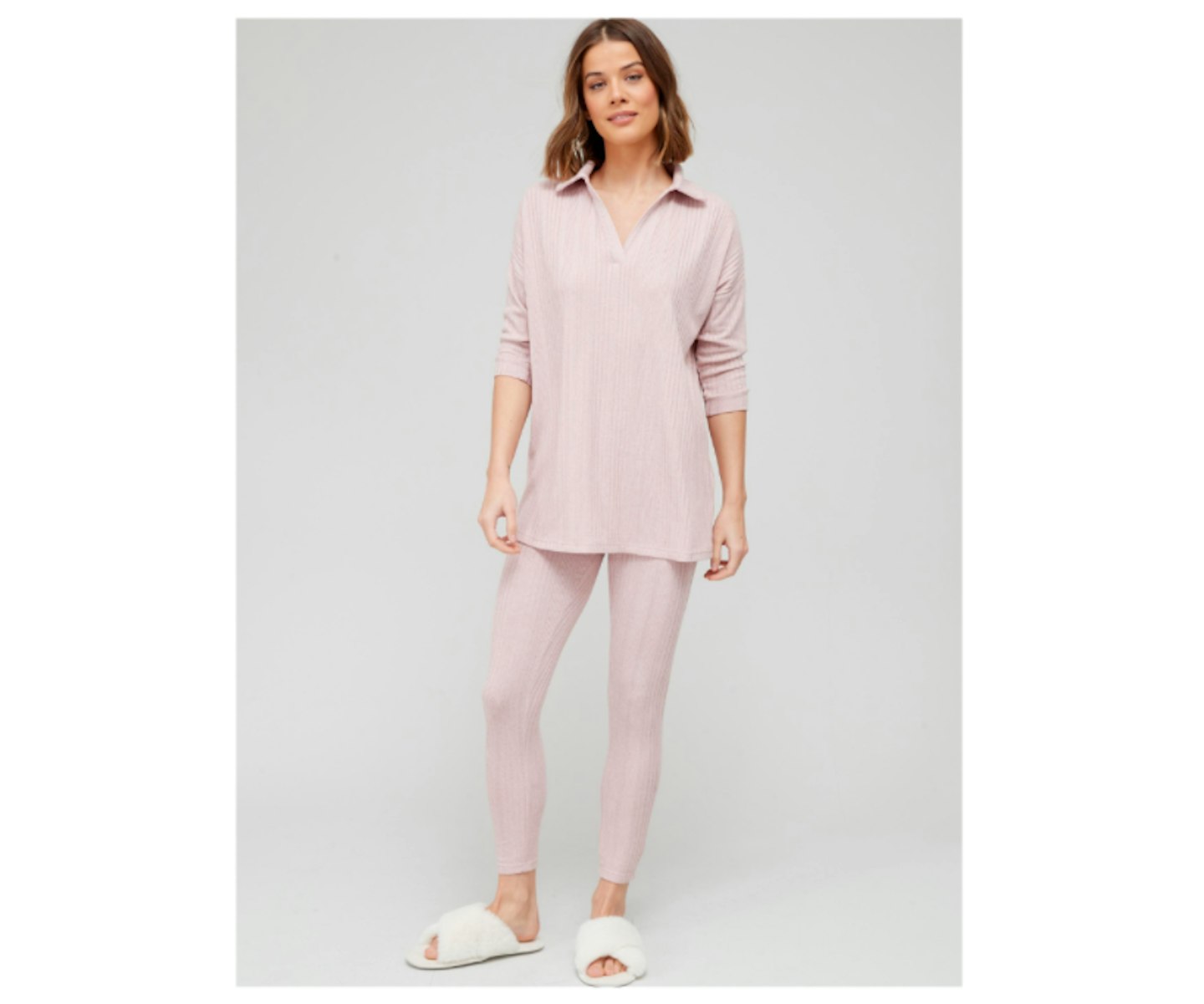 18 of 48
Ribbed Open Neck Longline Top and Leggings Set – Nude
Cute and cosy, this V by Very set gets a massive thumbs up from us.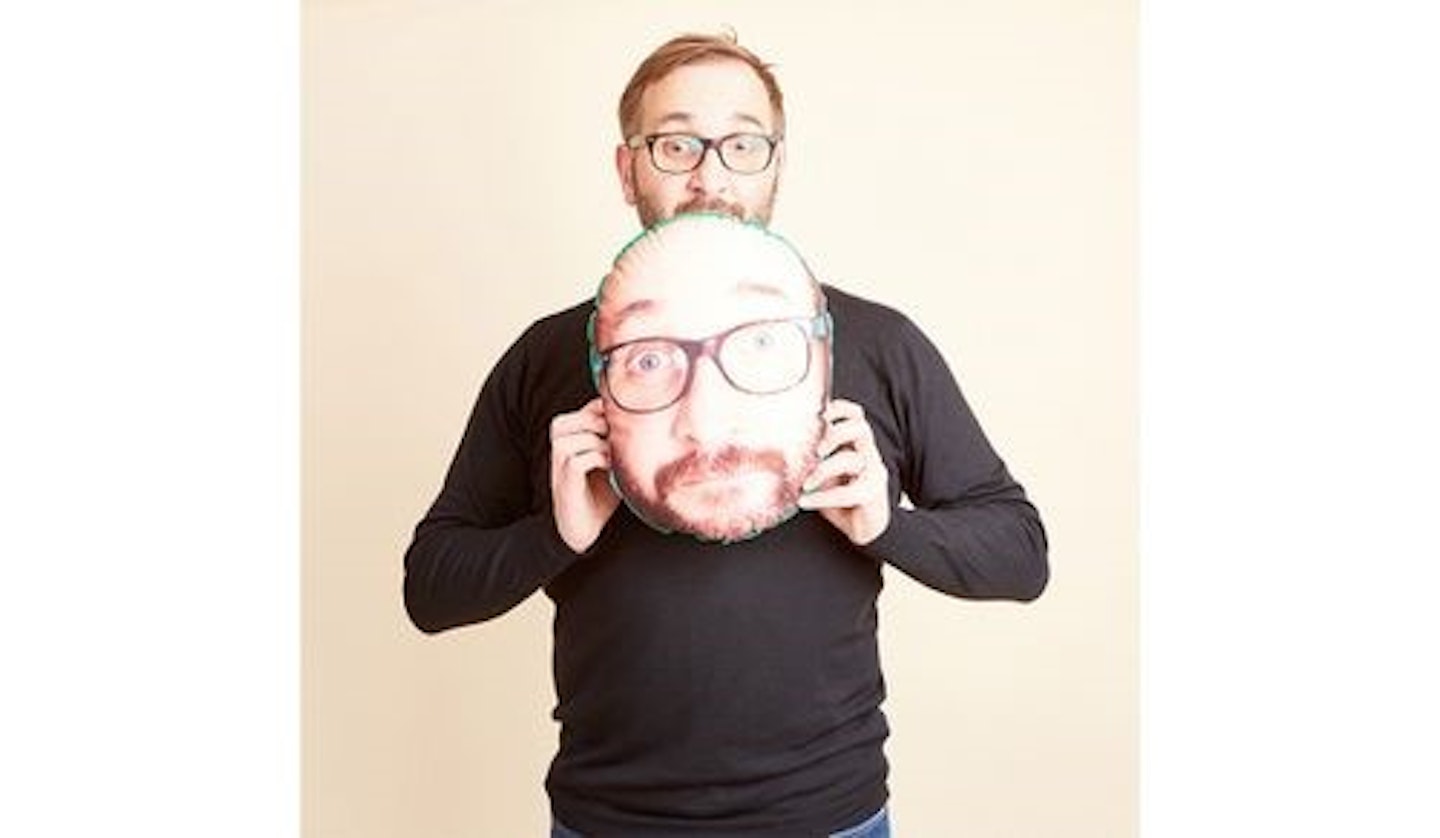 19 of 48
Personalised Face Cushion
If mum already has everything, surely the next logical step is a cushion with your face on? Yep, definitely.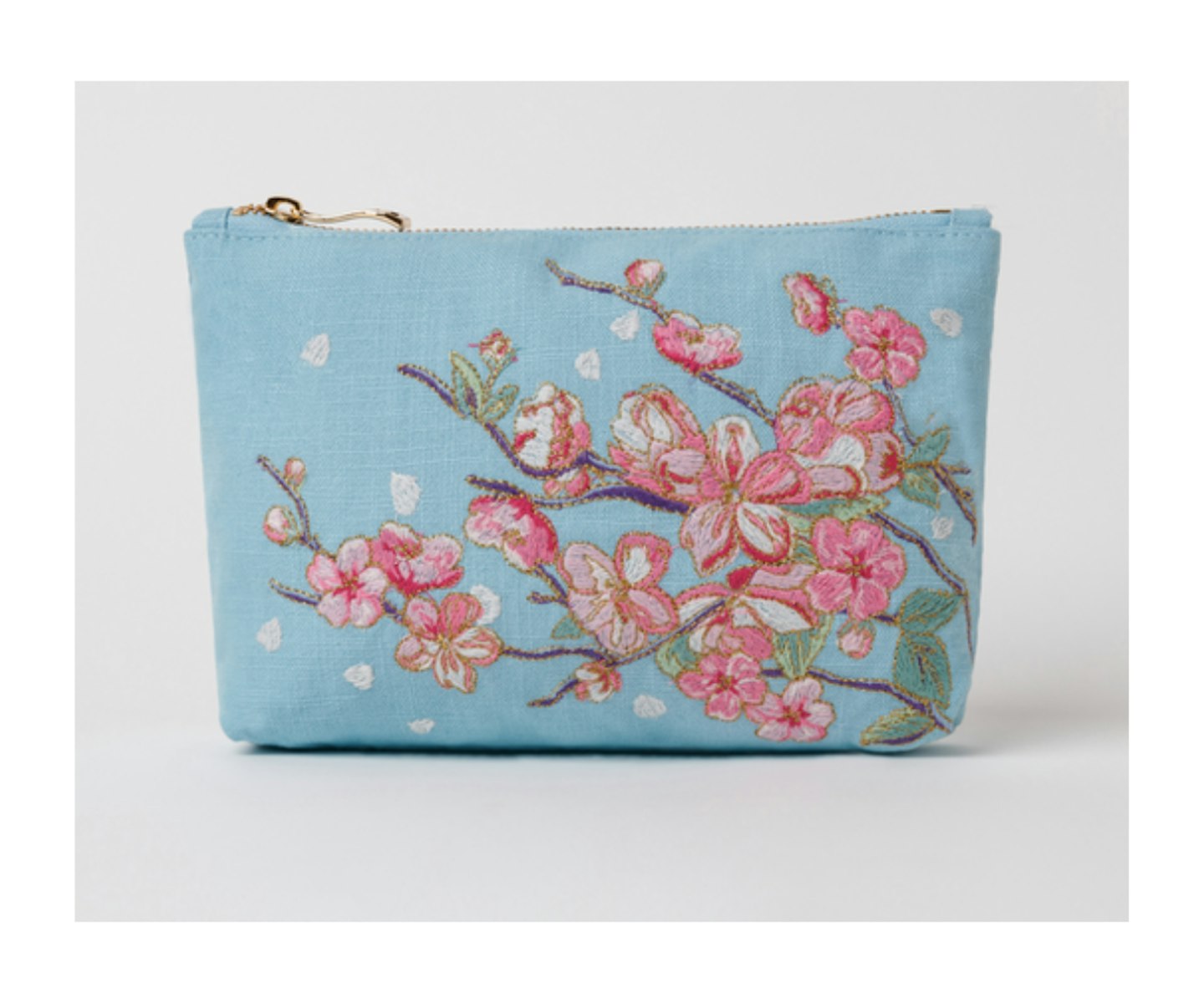 20 of 48
Cherry Blossom Makeup Bag
We adore Elizabeth Scarlett's limited-edition cherry blossom design for Mother's Day. You can get the makeup bags monogrammed and 2% of this purchase is donated to the preservation of keystone species.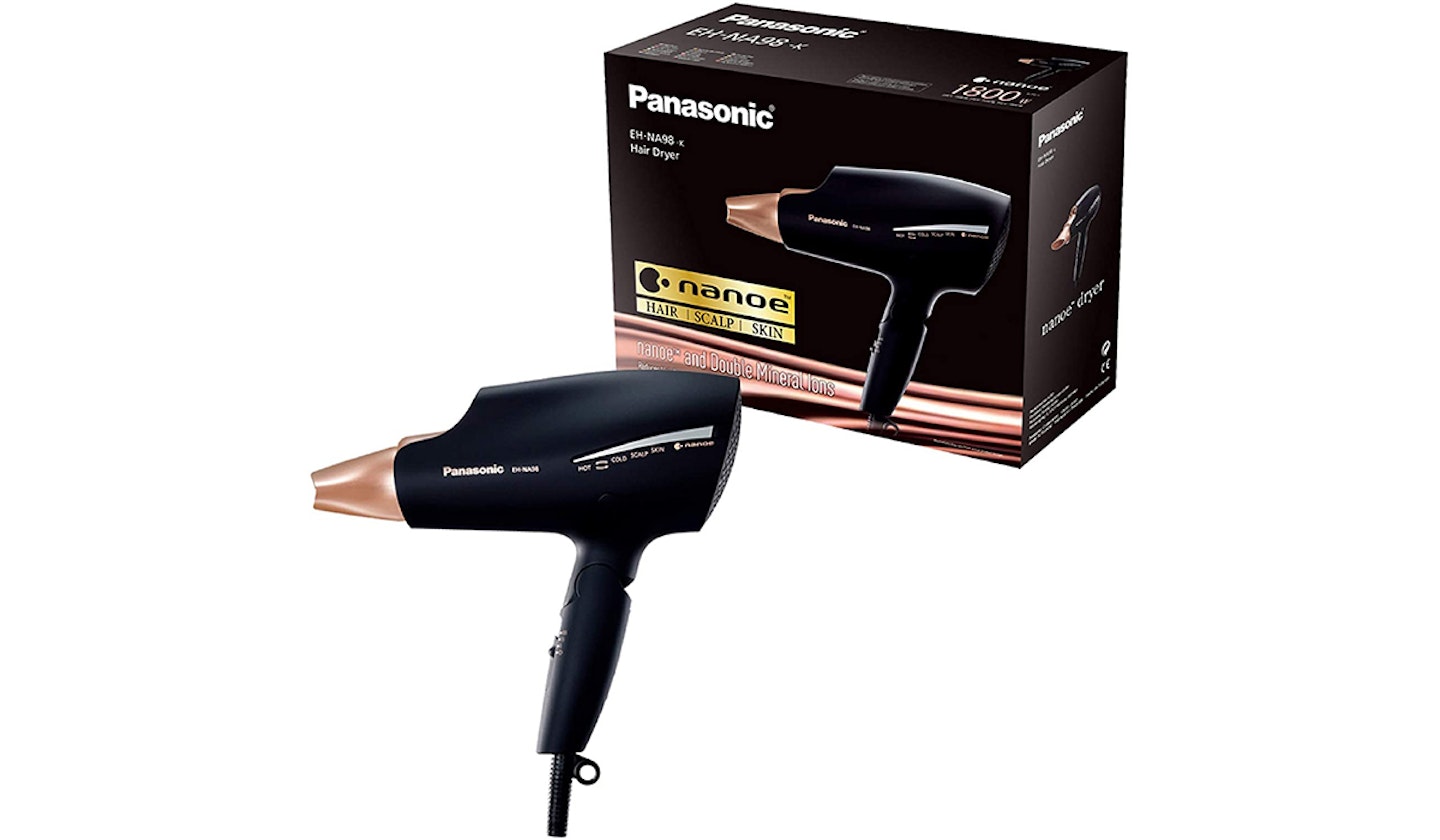 21 of 48
Panasonic EH-NA98 Hair Dryer
Give the gift of great hair days with this high-performance hairdryer that reduces hair damage, split ends and frizz with its innovative Nanoe & Double Mineral Technology.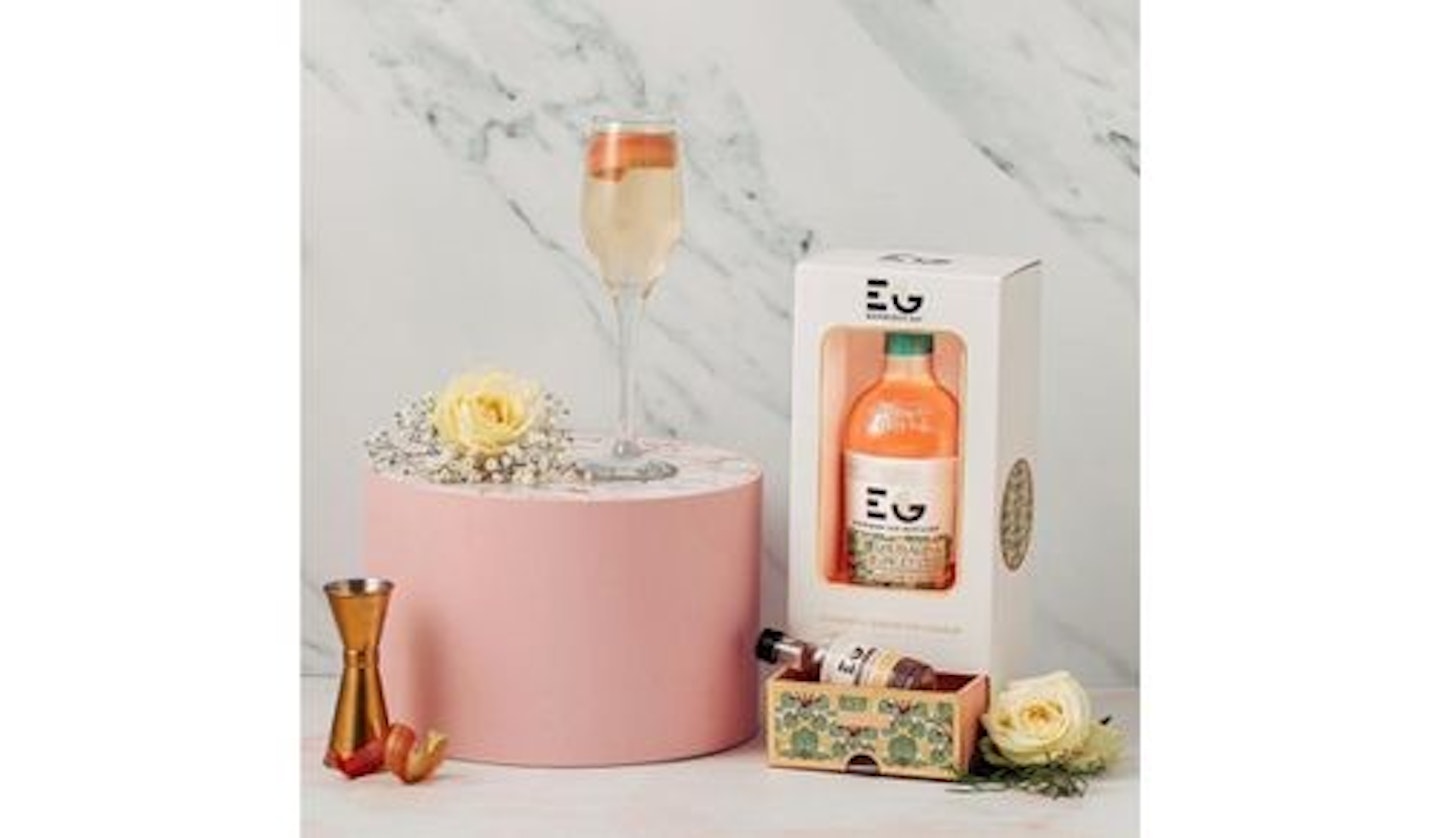 22 of 48
Edinburgh Gin Rhubarb & Ginger Liqueur Gift Set
For the cocktail queen who has everything, we love this twist on the G&T.
23 of 48
In Full Bloom Watering Can Gift Set
A great gift for a garden lover who's in need of a bit of pampering,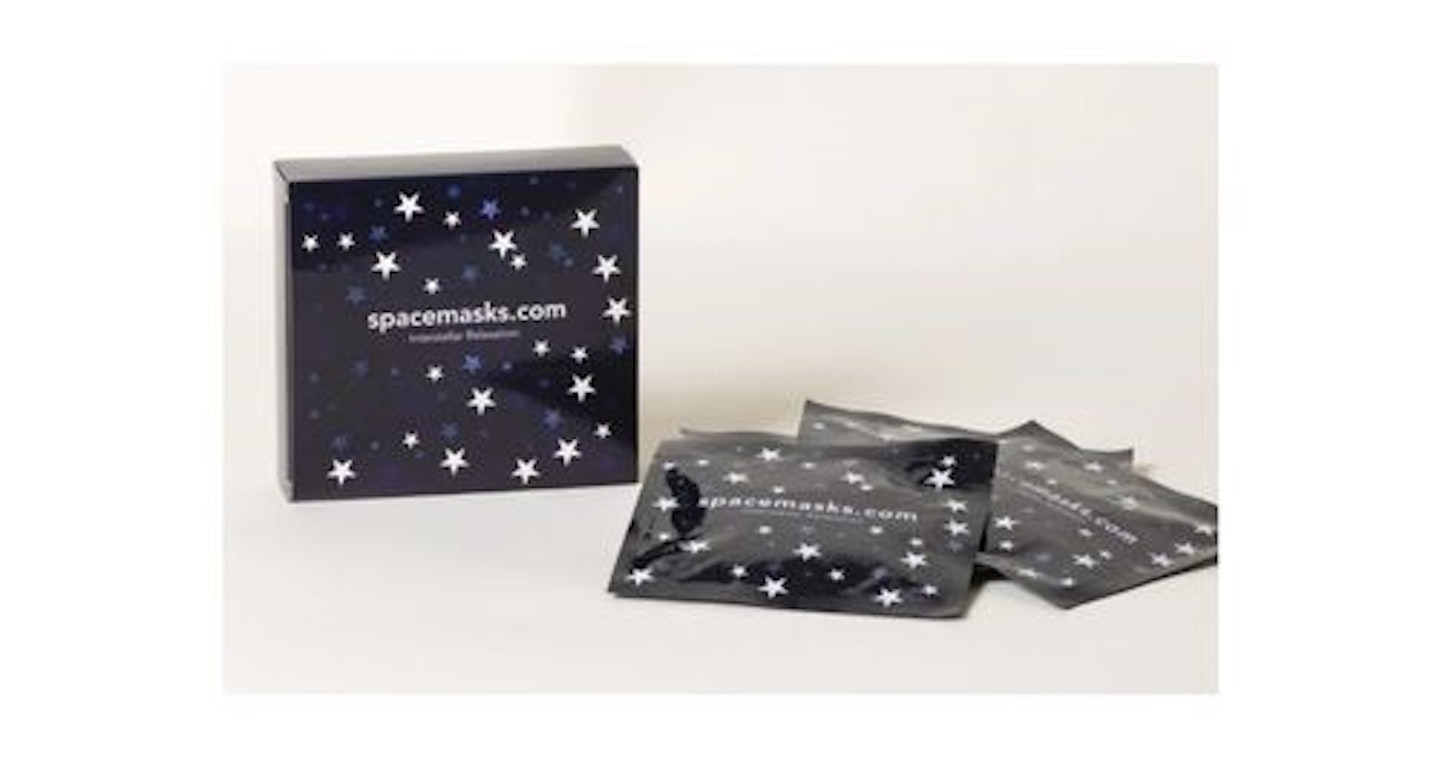 24 of 48
Spacemasks Self Heating Eye Masks Set of Five
If mum's in need of some TLC, the self-heating sleep masks will help her fully relax.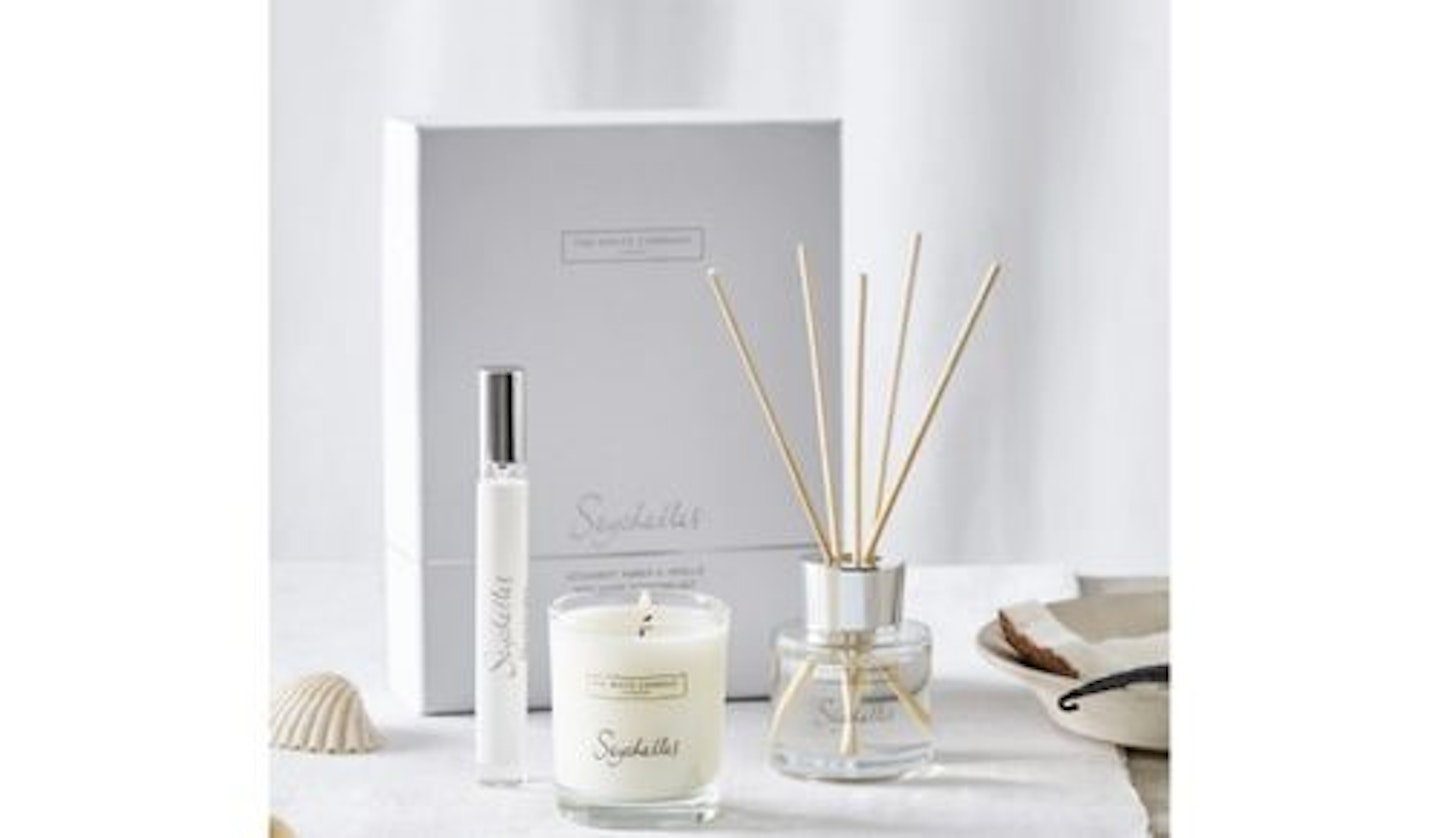 25 of 48
Seychelles Mini Home Scenting Set
Ensure mum's house smells expensive with this scenting gift set from The White Company.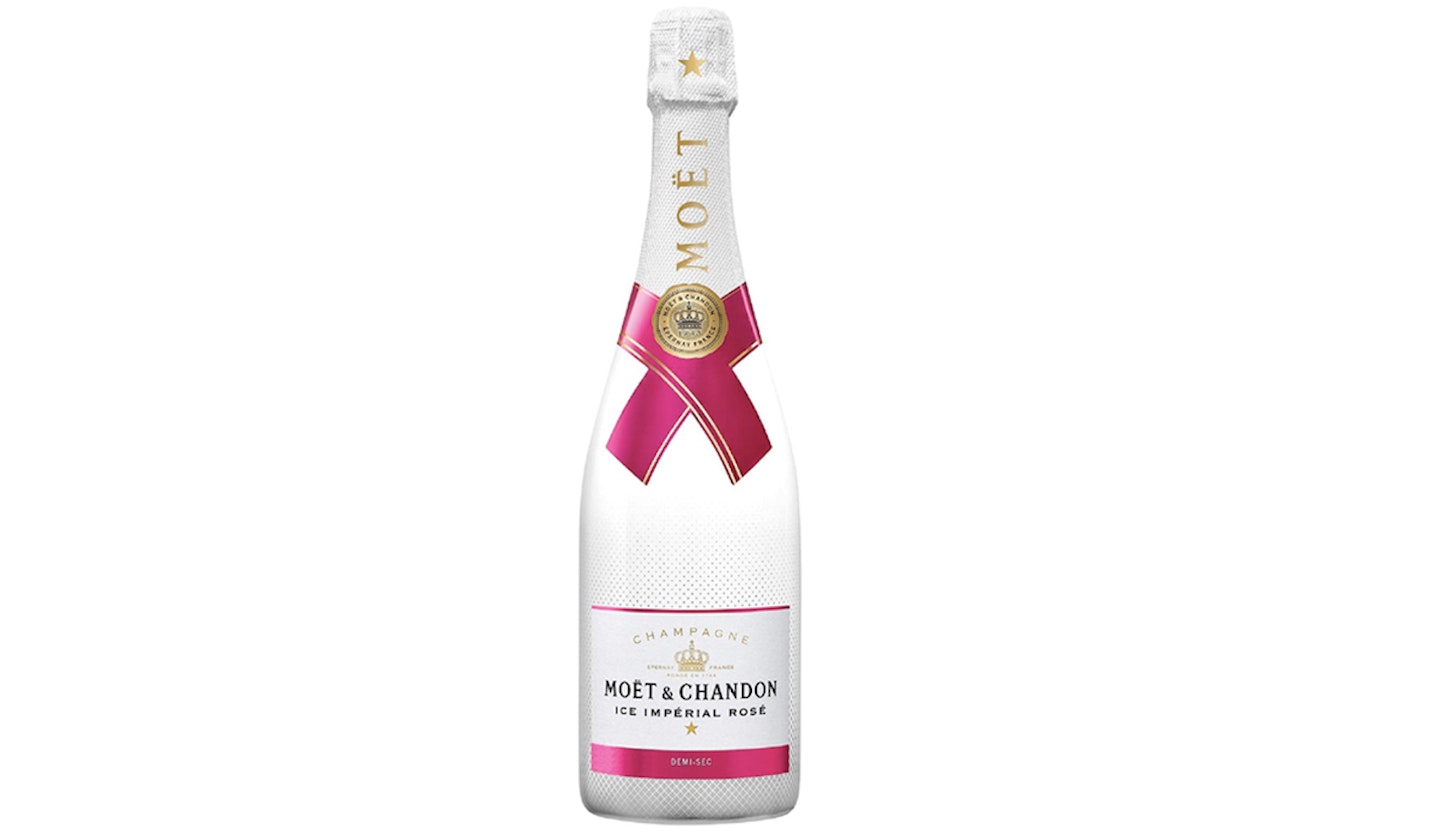 26 of 48
Moet & Chandon Rose Ice Imperial NV Champagne
Say 'thanks mum' with a bottle of fancy champers. After all, we need a reason to celebrate.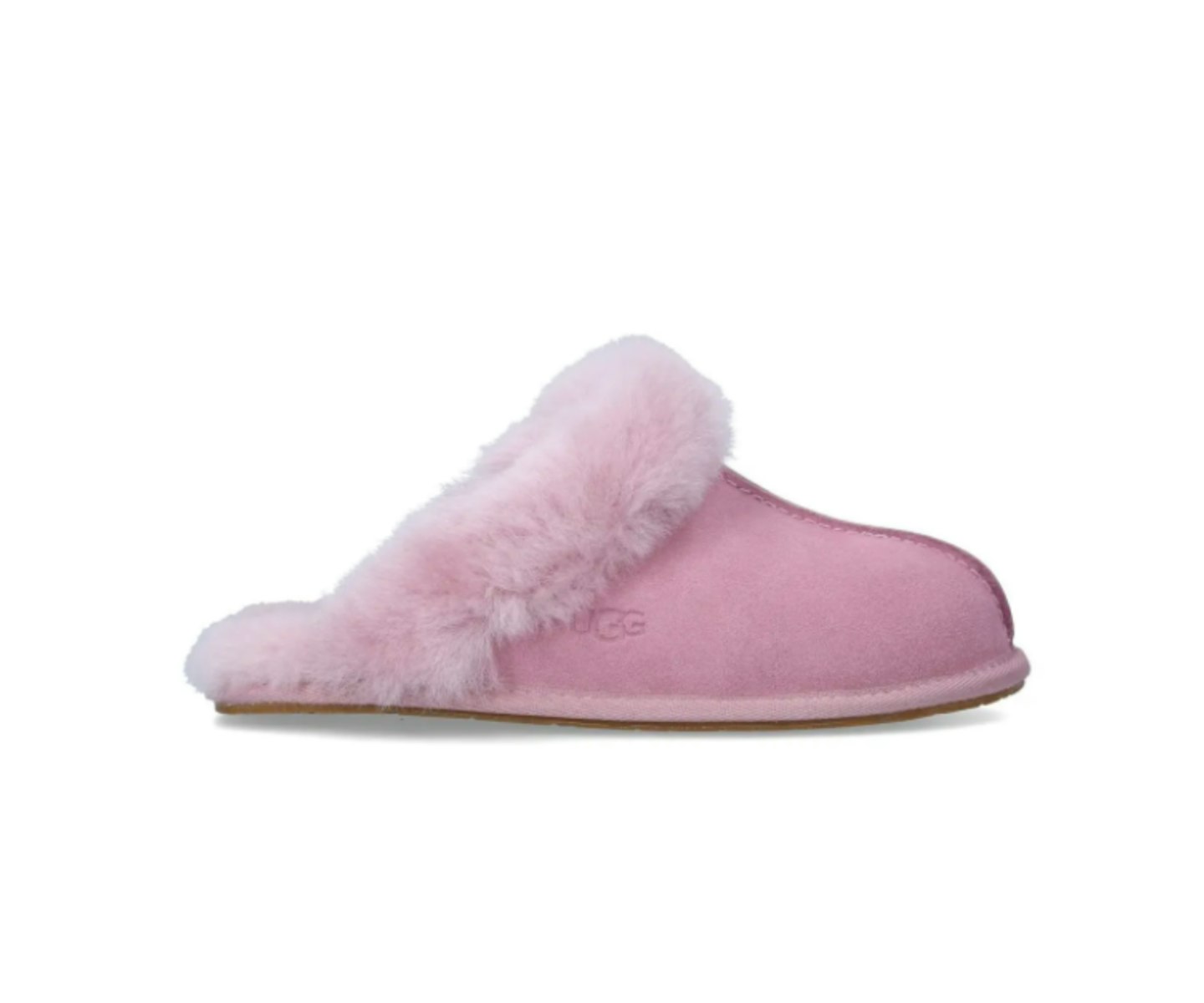 27 of 48
UGG Scuffette Ii Pink Suede Slippers
Because every mum deserves her own pair of pink UGG slippers.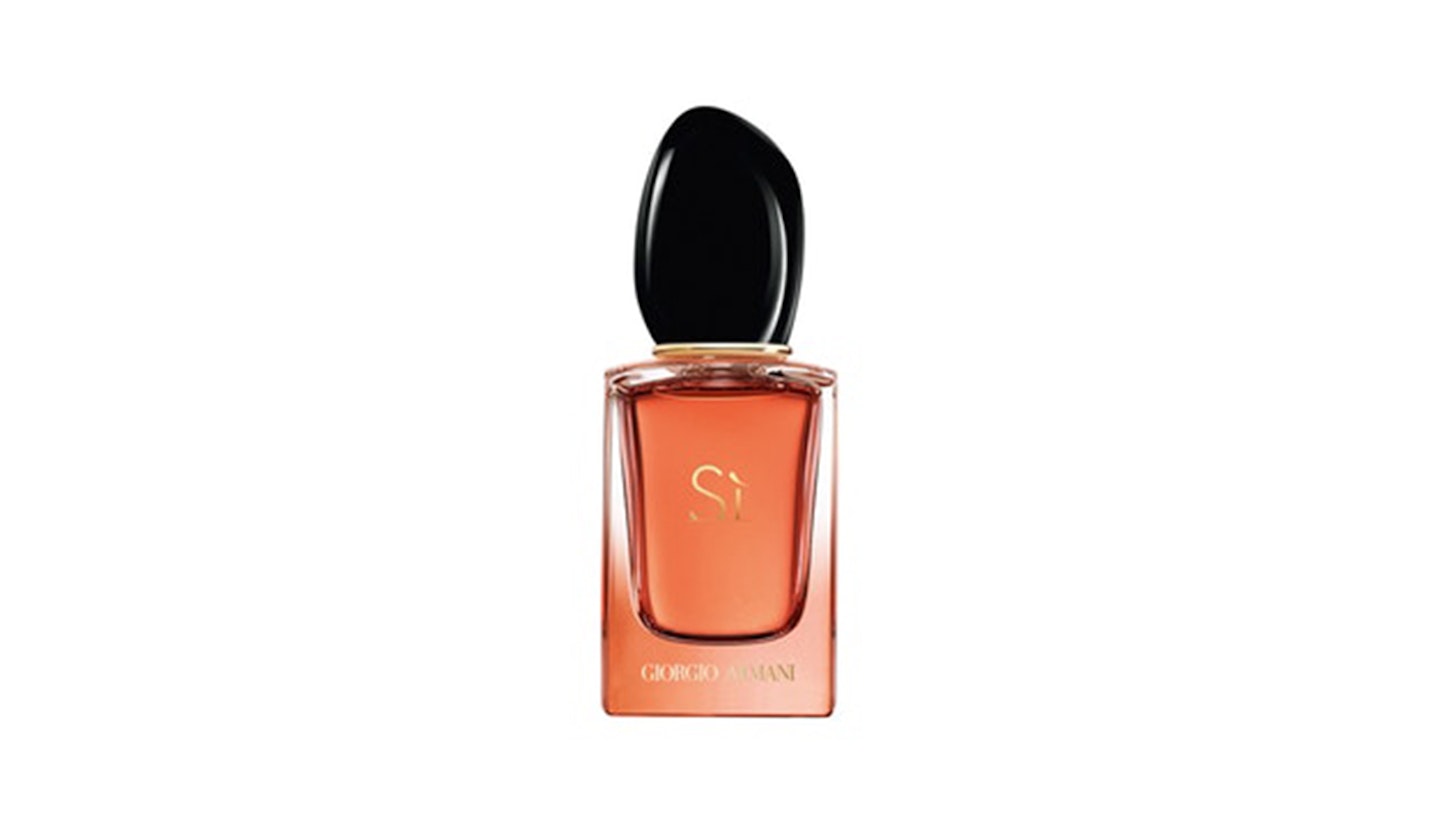 28 of 48
Armani Si Intense Eau De Parfum
An empowering fragrance for the empowering lady in your life.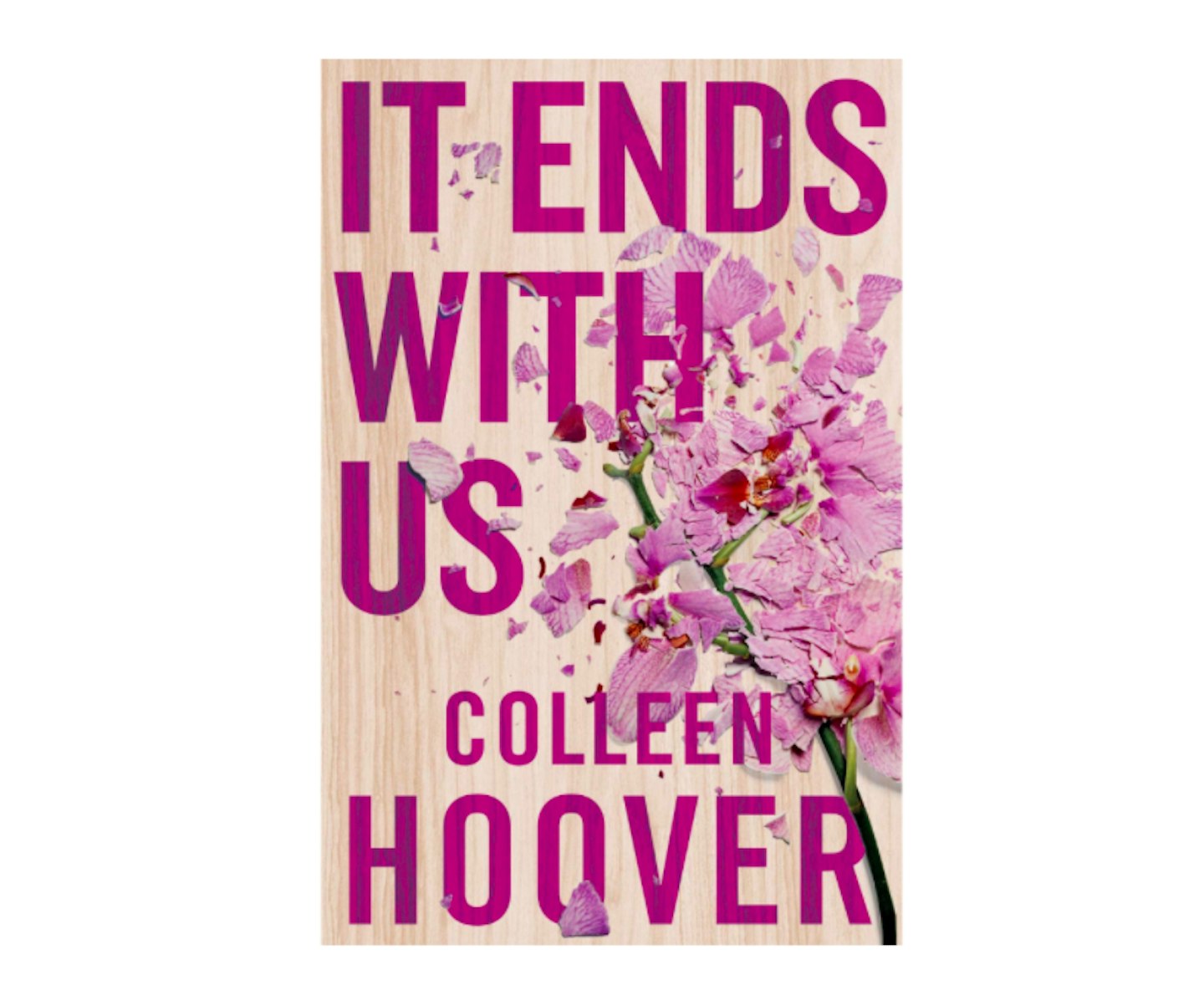 29 of 48
It Ends With Us by Colleen Hoover
A weepy book that mum won't be able to put down. All the best books make you cry a little bit, eh!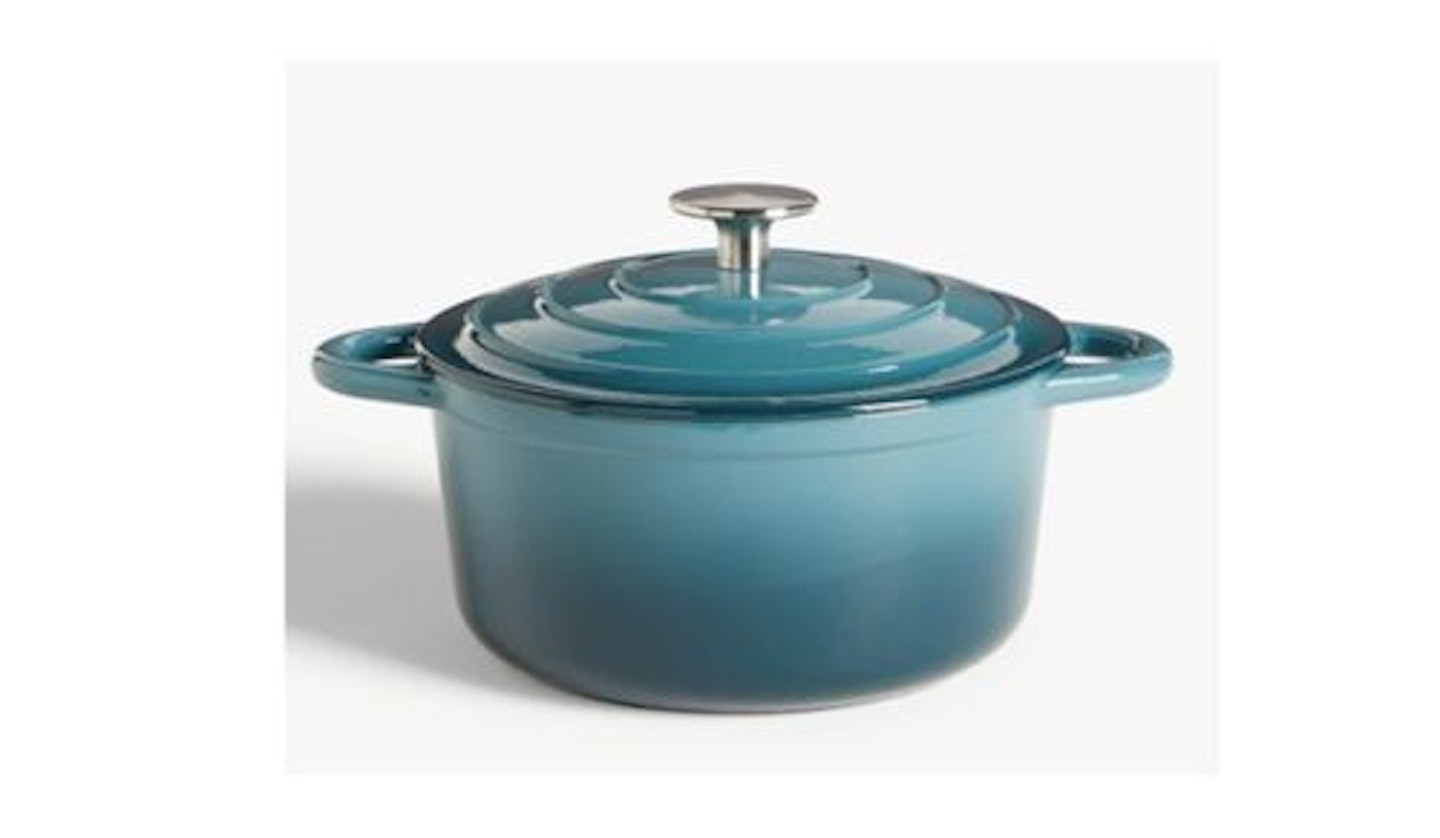 30 of 48
John Lewis & Partners Cast Iron Round Casserole
Upgrade her kitchenware with this stylish and practical casserole dish. Le Creuset, who?
31 of 48
Sekonda Women's Watch
How lovely is this watch from Sekonda? Every time your mum looks down at her watch she'll think of you and obvs you're the best gift of all.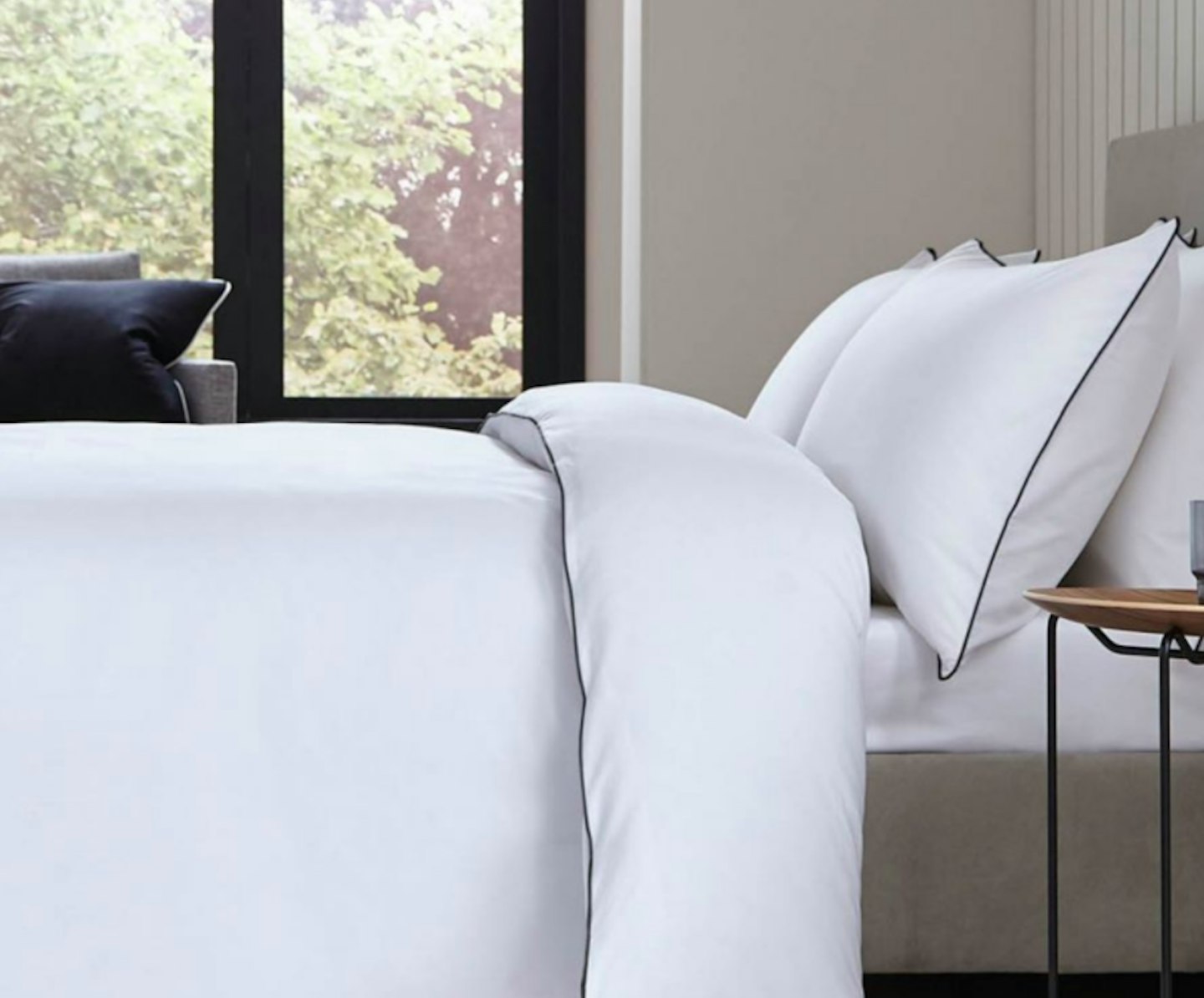 32 of 48
Cambridge Duvet Cover - 200 TC - Cotton - White/Black
Transform mum's room with lavish bedding from Dusk. It's surprisingly affordable, too.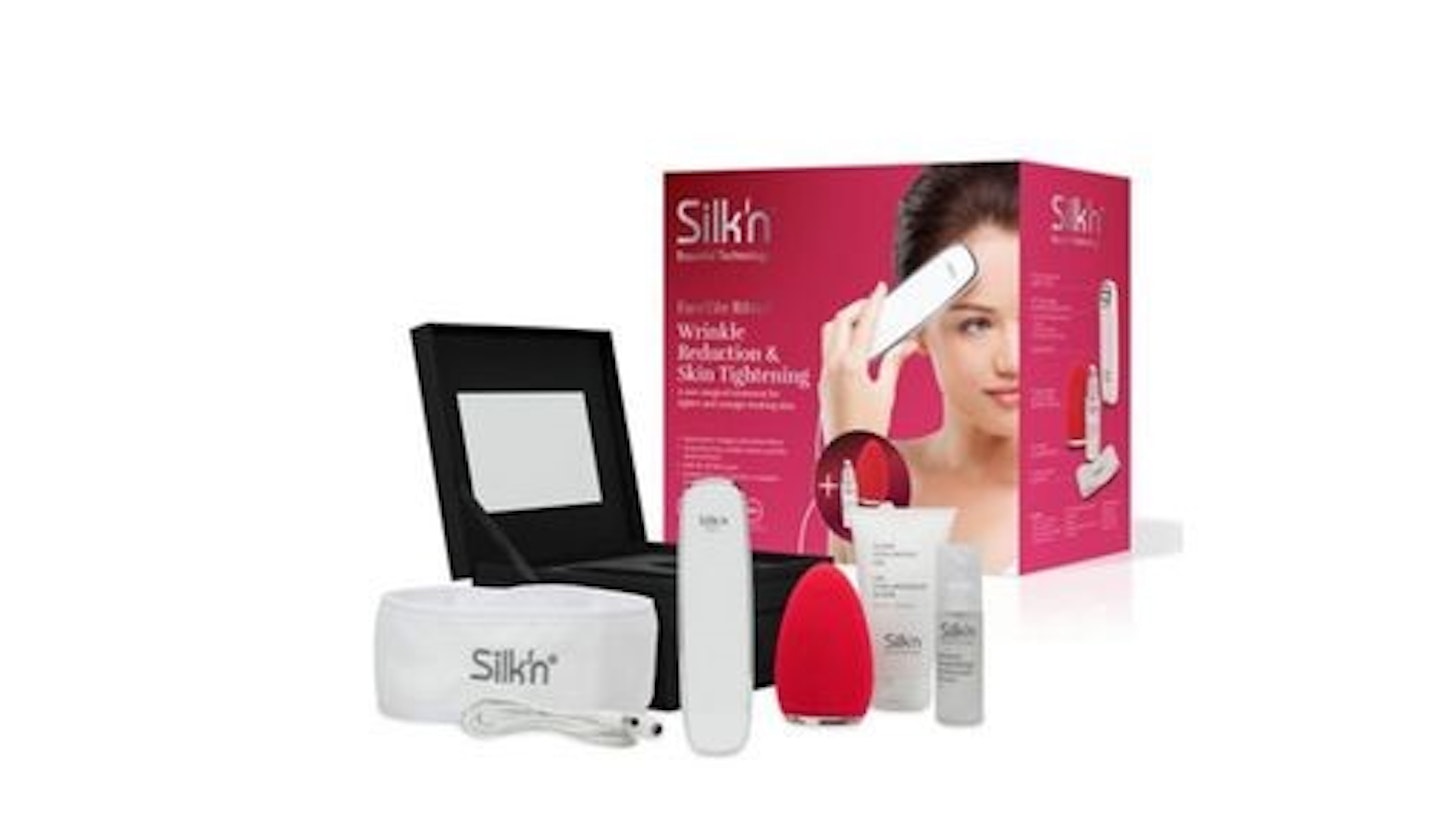 33 of 48
Silk'n Facetite Ritual anti ageing technology
If she's into skincare or looking her best, she'll love this micro-frequency at-home device which helps to tighten the face and boost collagen.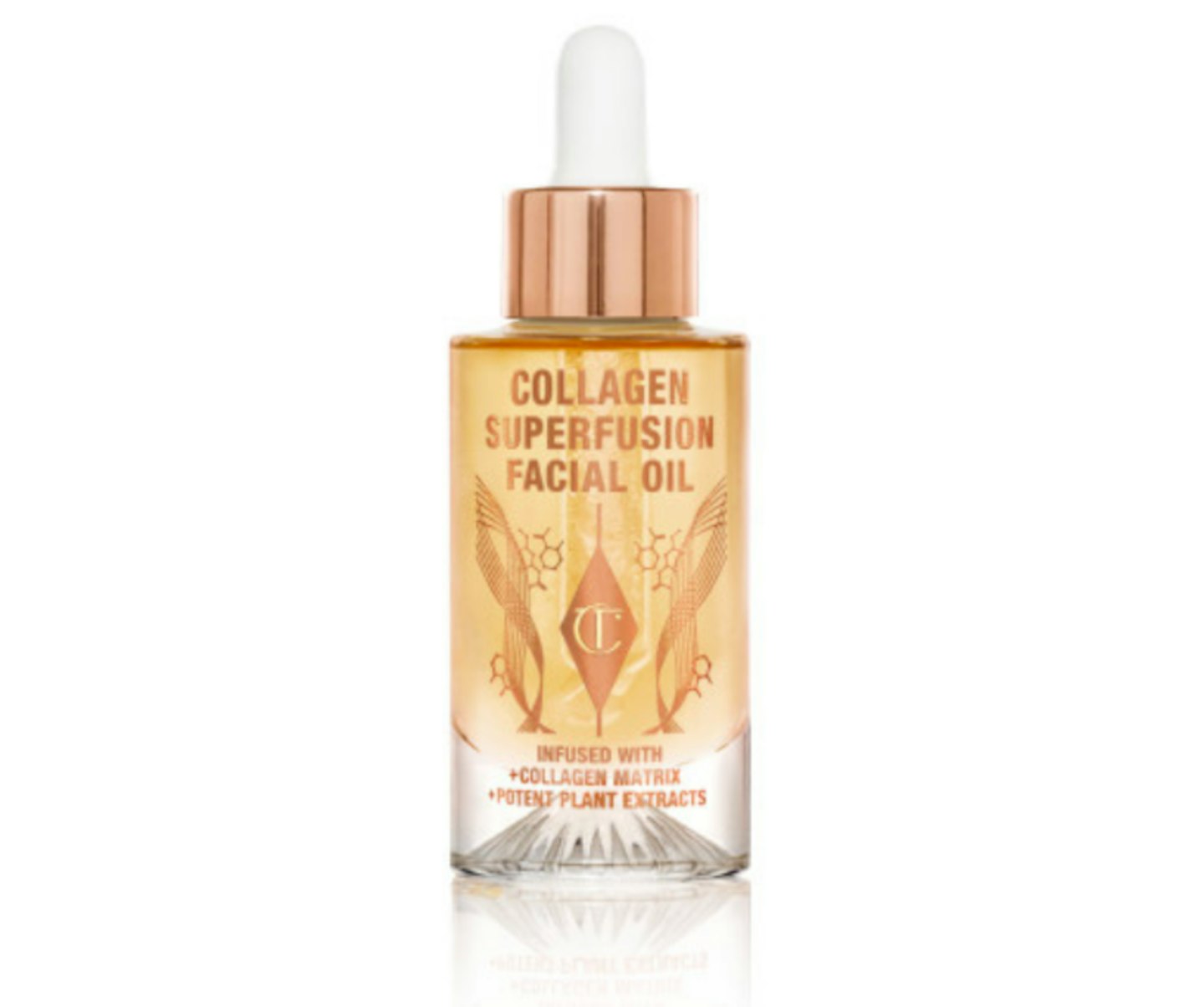 34 of 48
Collagen Superfusion Face Oil
This new launch from Charlotte Tilbury promises glowing and youthful skin thanks to a supercharged vitamin-rich formula.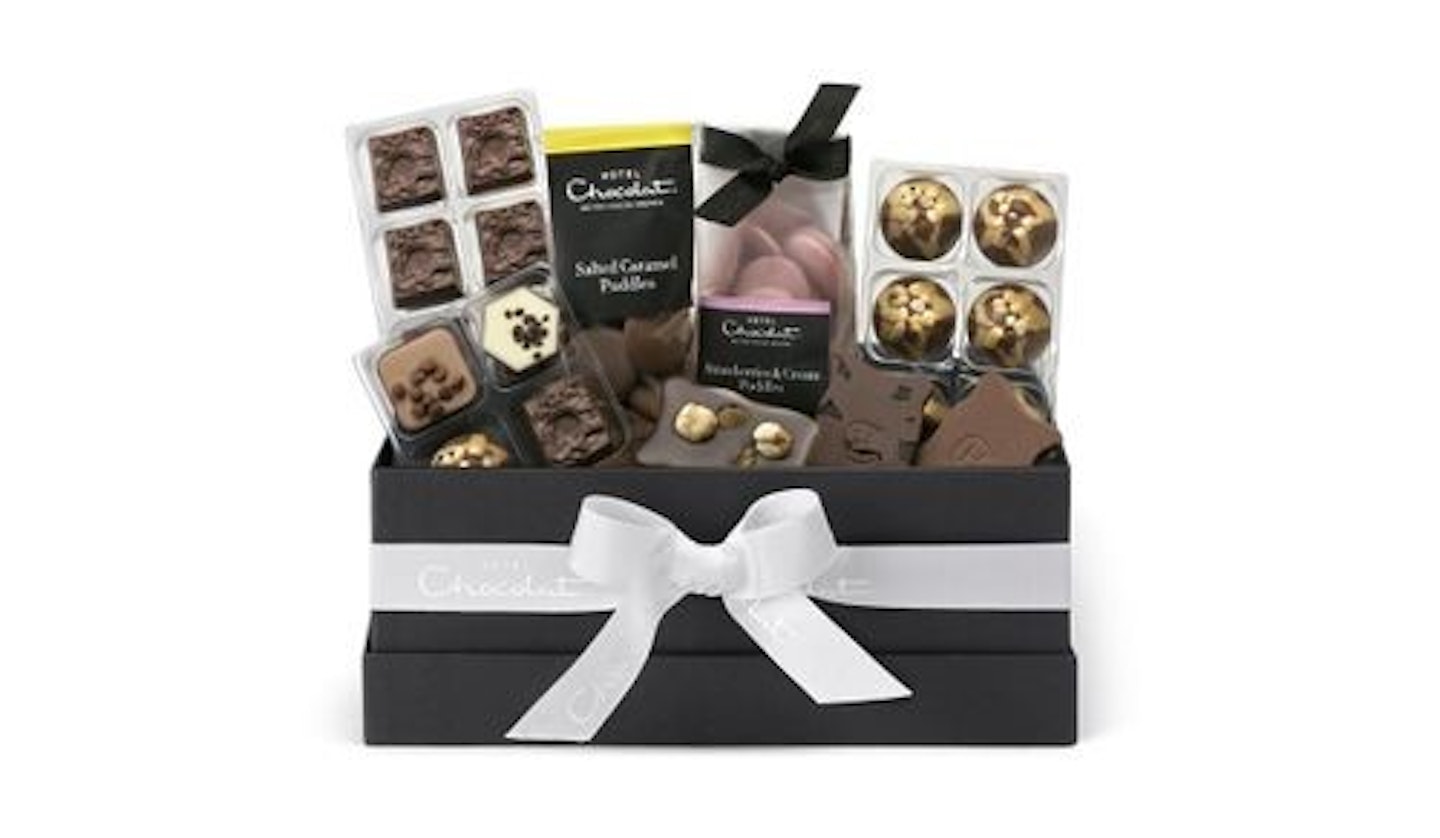 35 of 48
The Everything Chocolate Gift Hamper Collection
Sometimes mum wants nothing more than a hamper of posh choccies.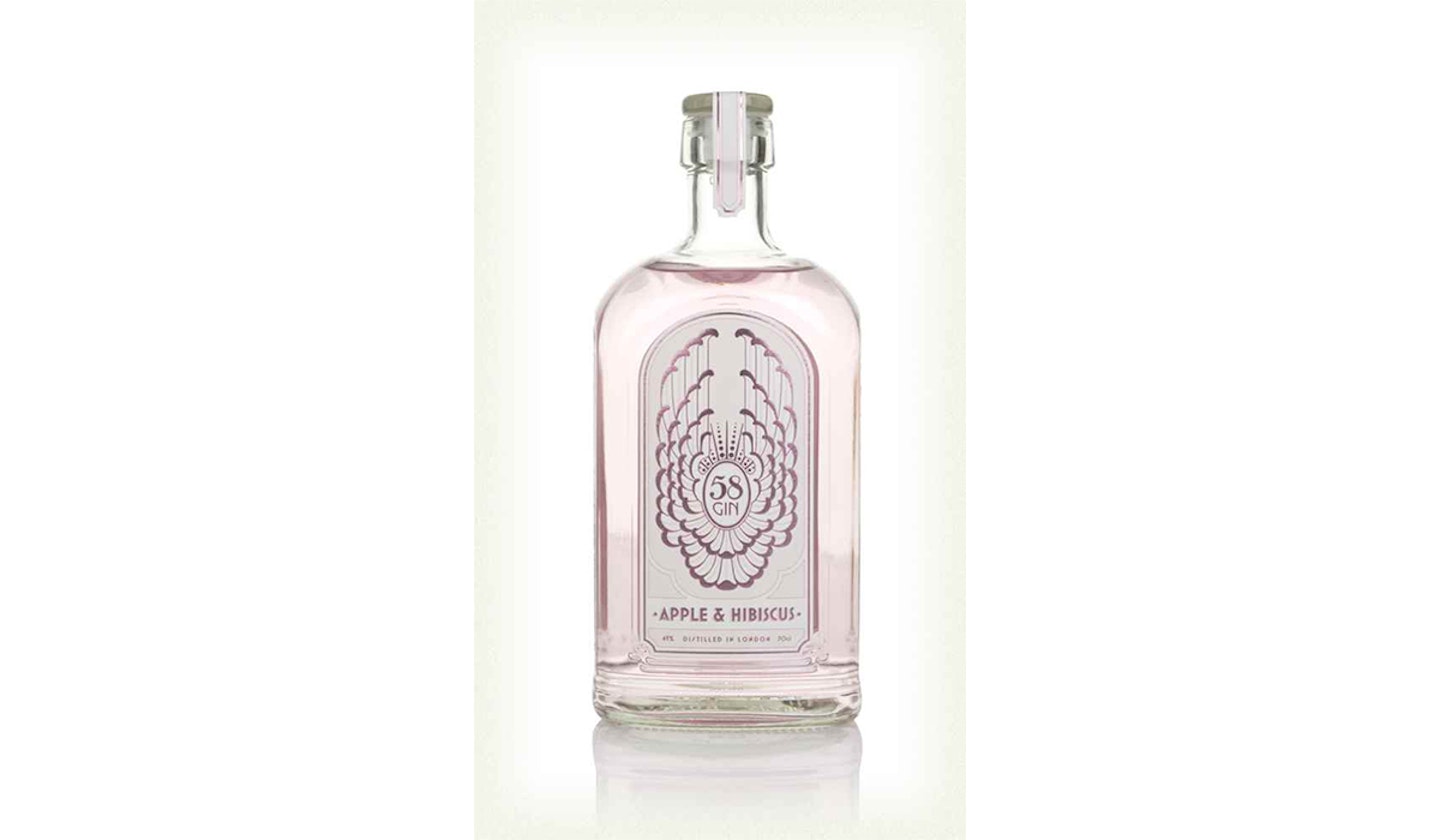 36 of 48
58 Gin Apple & Hibiscus
Pink gin, but like no other you've tried before. This lavish gin includes sweet dried Cox apples and hibiscus flowers for the ultimate Mother's Day tipple.
37 of 48
Heated Foot Massager
A heated foot massager? Only if we can have one too!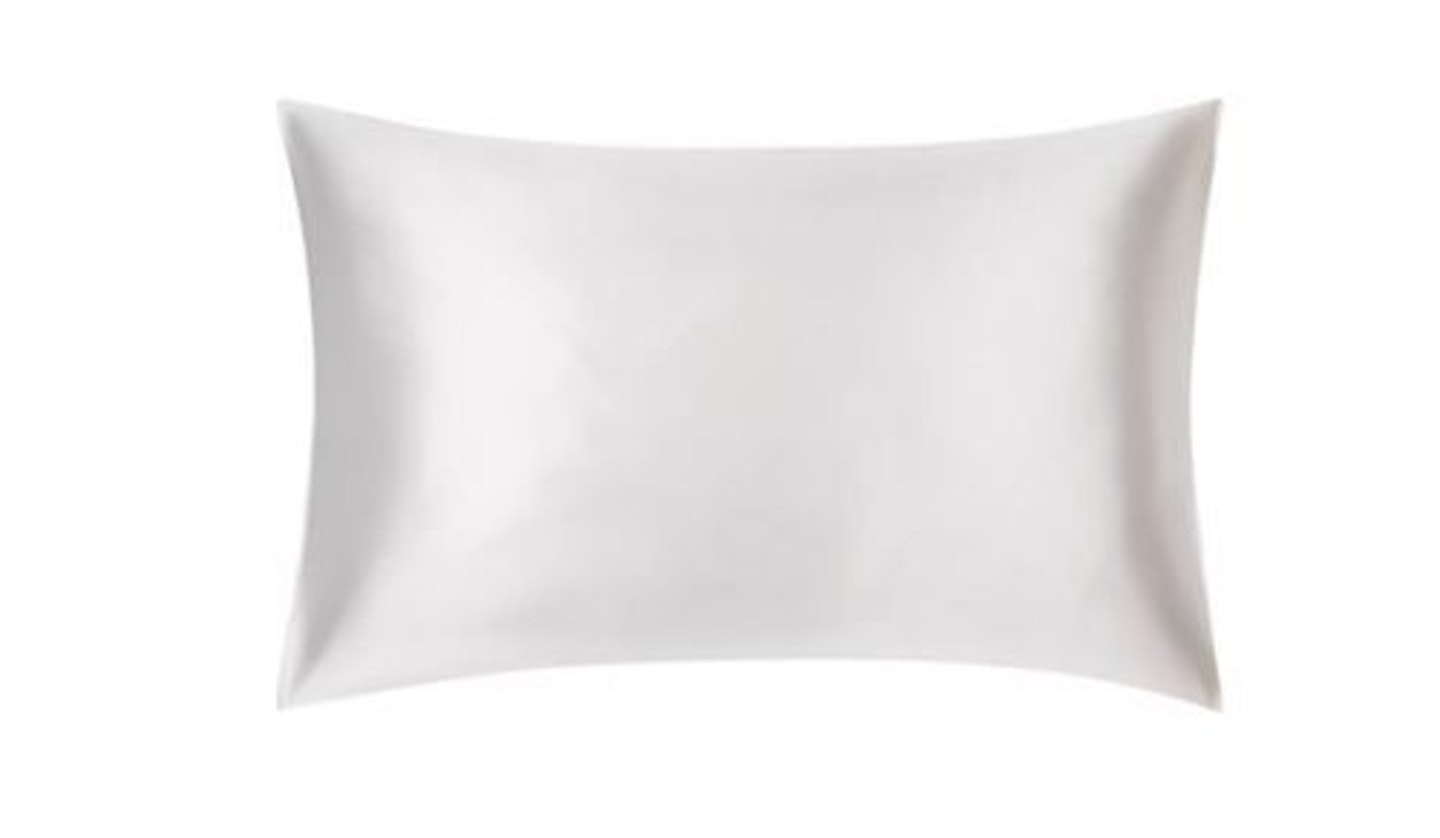 38 of 48
John Lewis & Partners The Ultimate Collection Silk Standard Pillowcase
Silk pillowcases have a whole host of dreamy benefits including preventing wrinkles and keeping long hair healthy.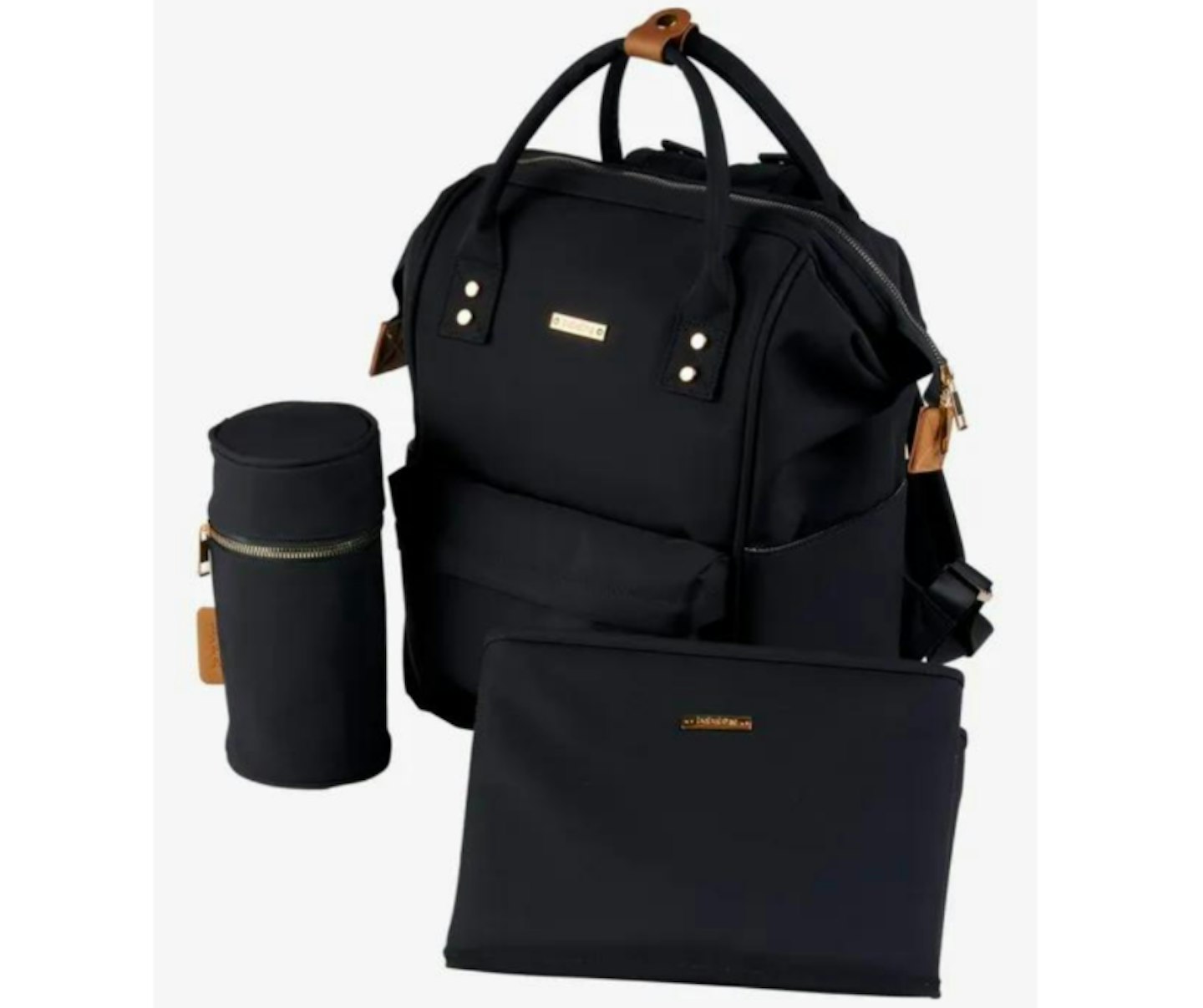 39 of 48
Bababing Backpack Changing Bag
New mums will love this timeless change bag that can be worn as a tote or backpack.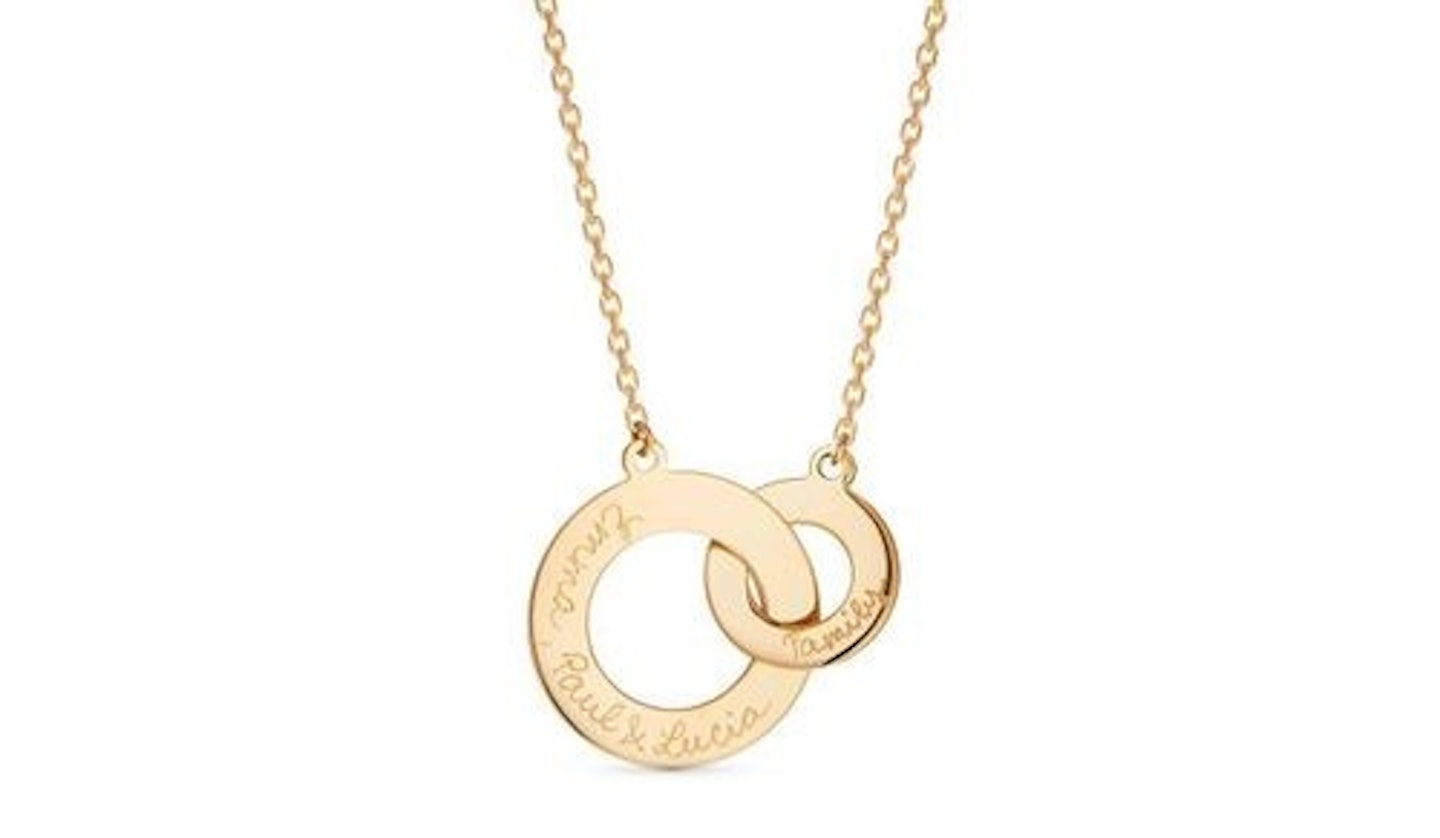 40 of 48
Personalised Intertwined Necklace
There's nothing more special than personalised jewellery. Merci Maman's personalised necklaces have even been worn by Duchess Kate Middleton.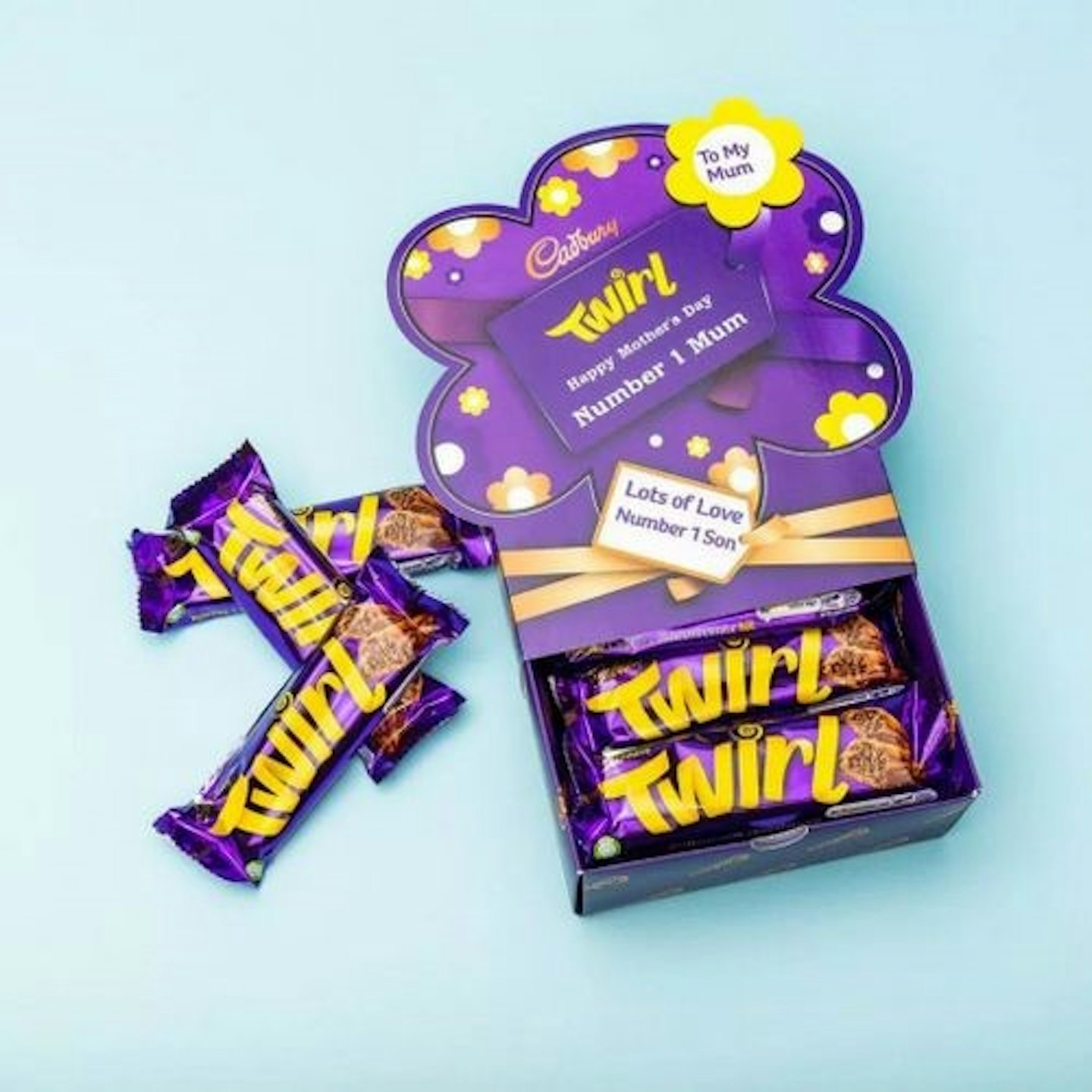 41 of 48
Personalised Cadbury Twirl Mother's Day box
Because what mum doesn't want 20 Cadbury bars with their name on them? (hands-off, dad)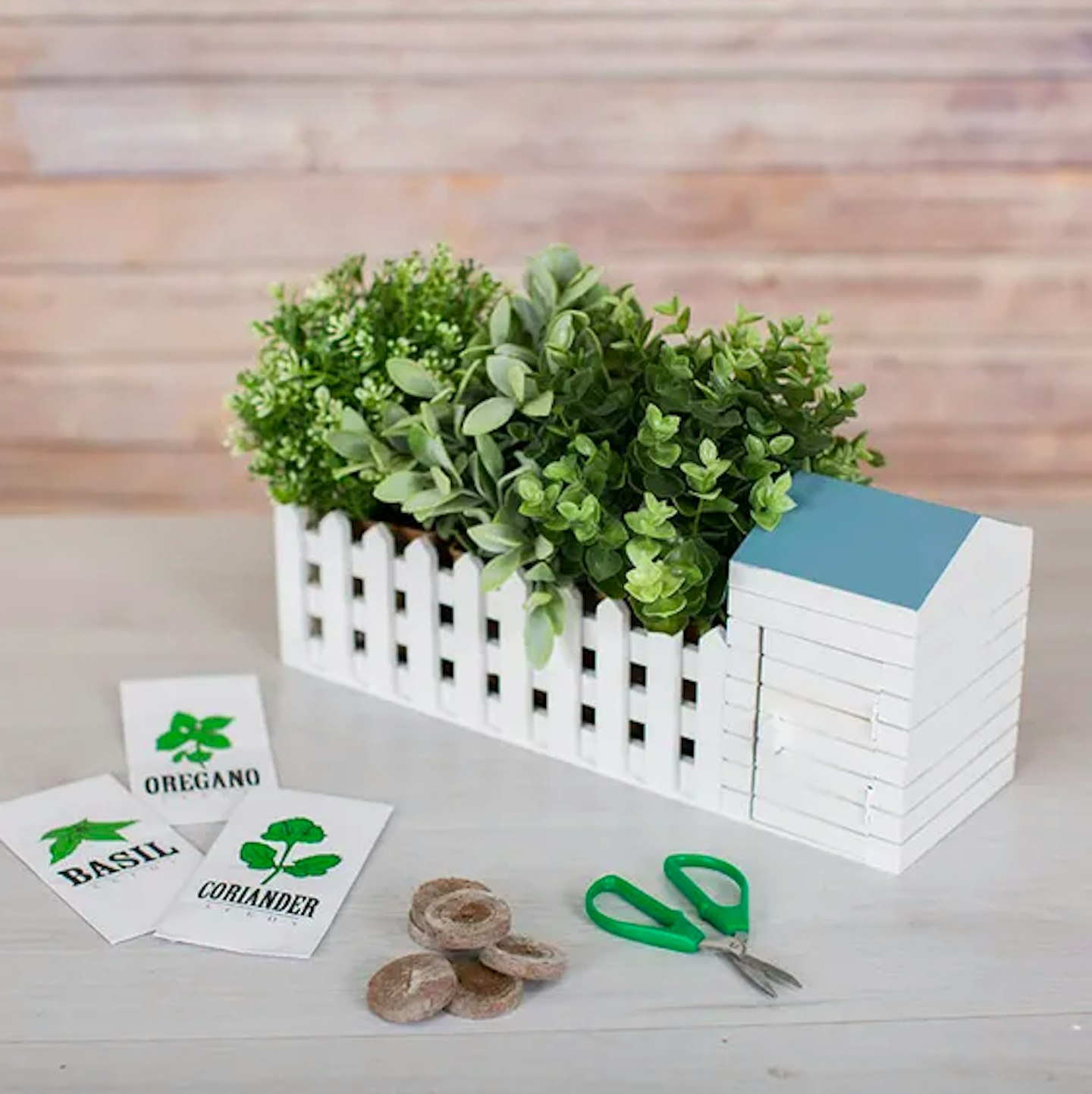 42 of 48
Indoor Allotment
Save mum Thyme (ha) during cooking with this grow-your-own herb set.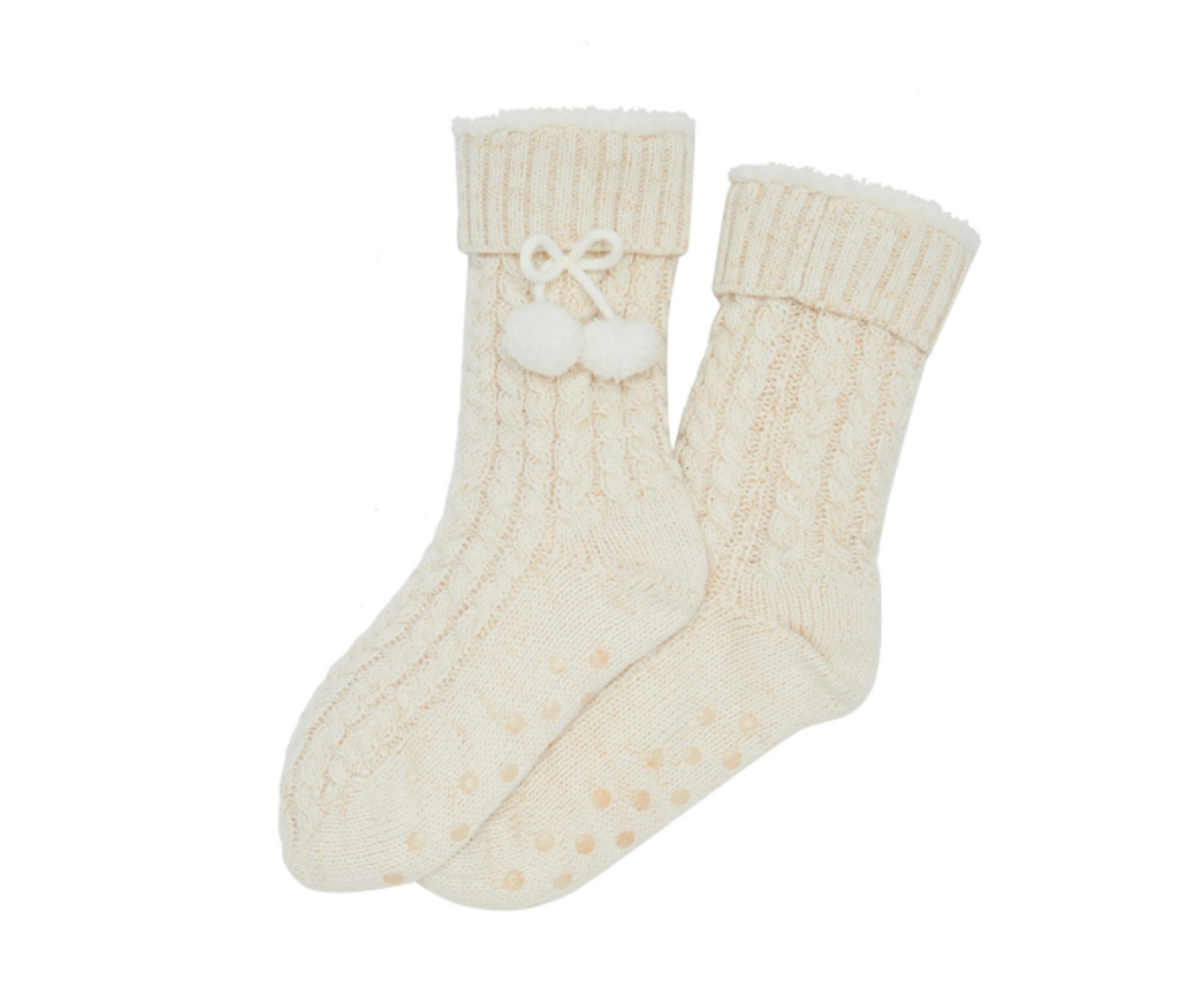 43 of 48
Cosy Cable Knit Slipper Sock
For the mum who has everything, spoil her to some very posh cable knit socks.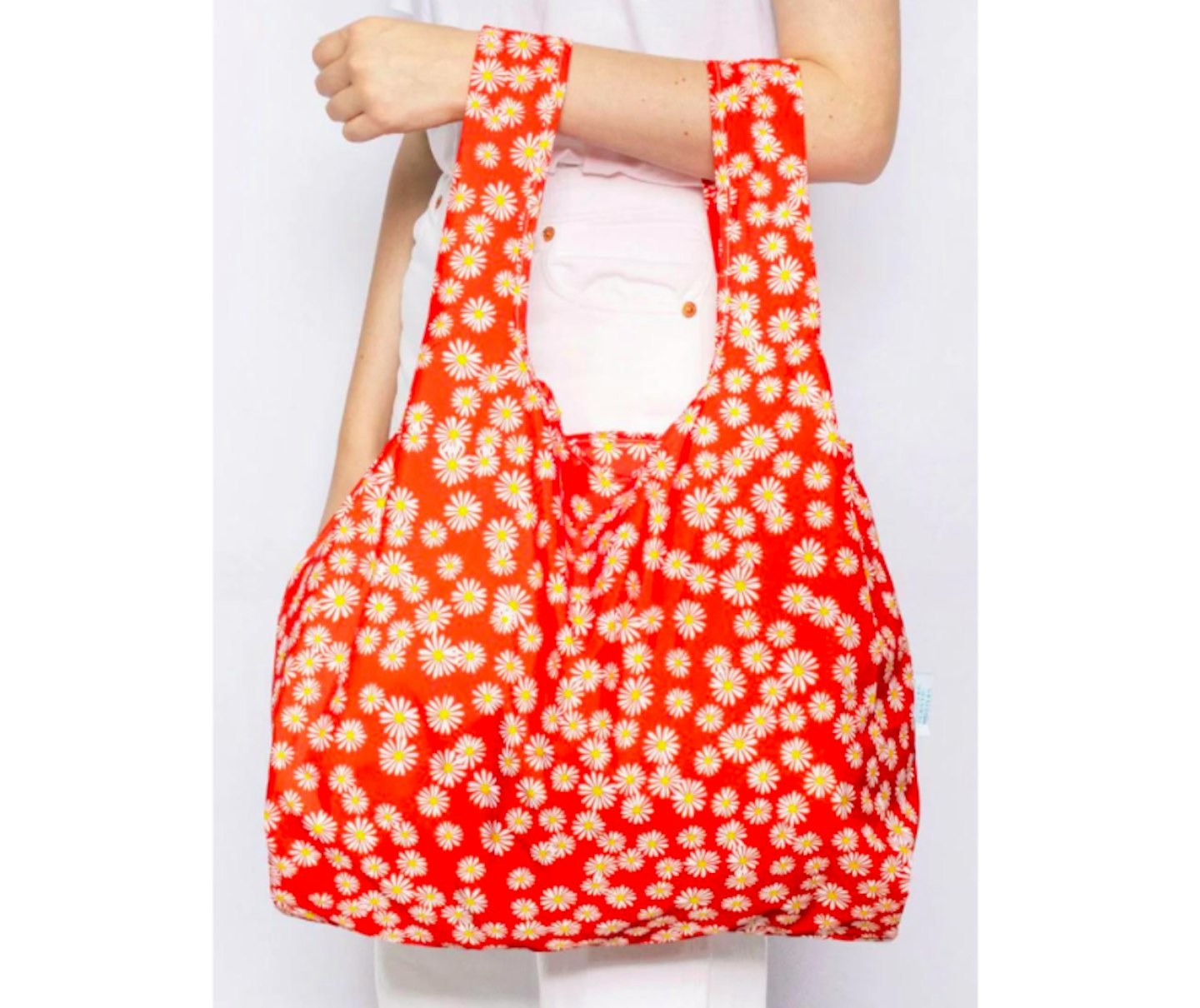 44 of 48
Kind Bag - Daisy Medium
A 100% recycled & recyclable material shopping bag that looks stylish, too.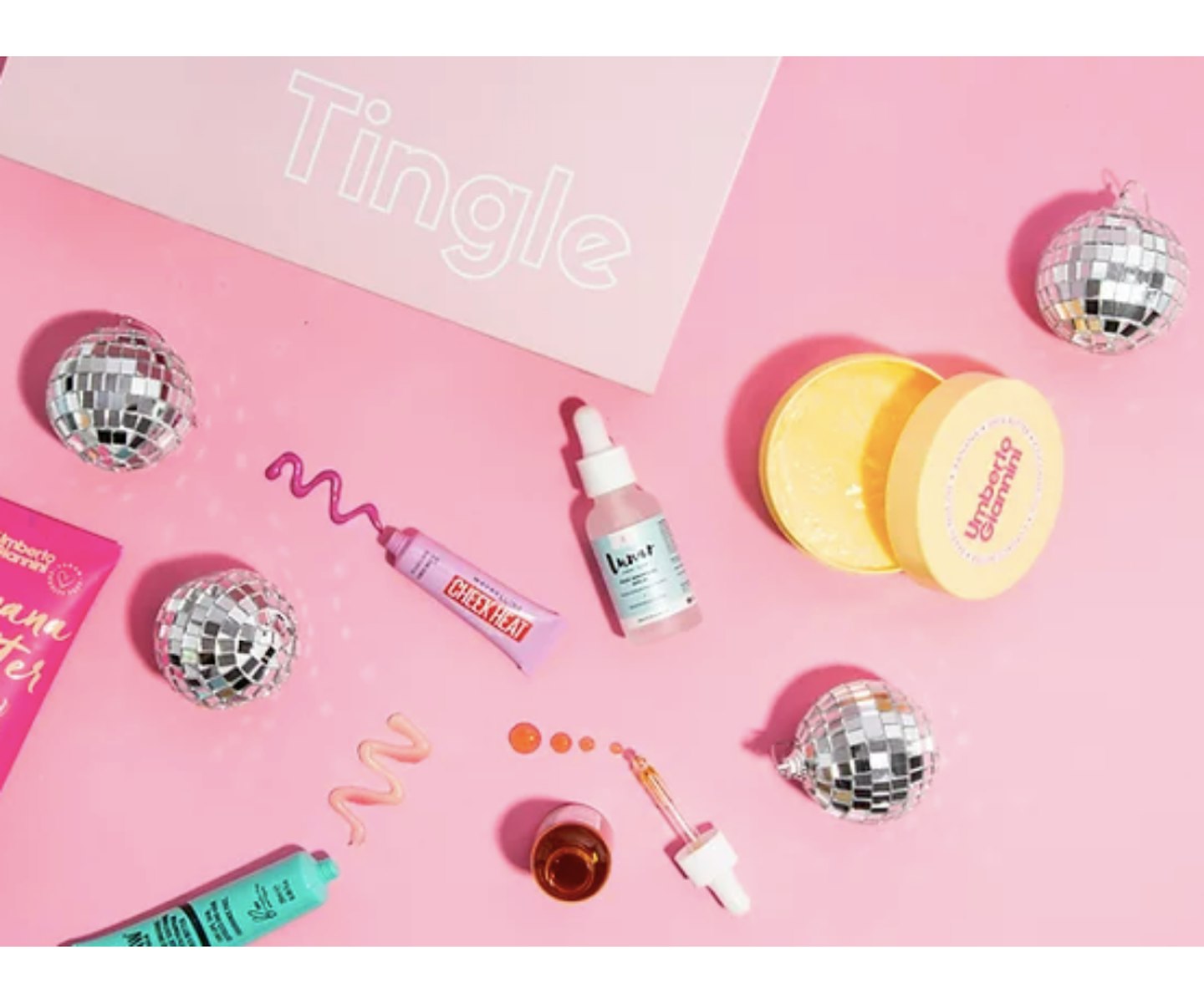 45 of 48
Mystery Self-Care Box
A mystery box with 5-6 full-sized or deluxe beauty products that are designed to make mum's self-care dreams come true.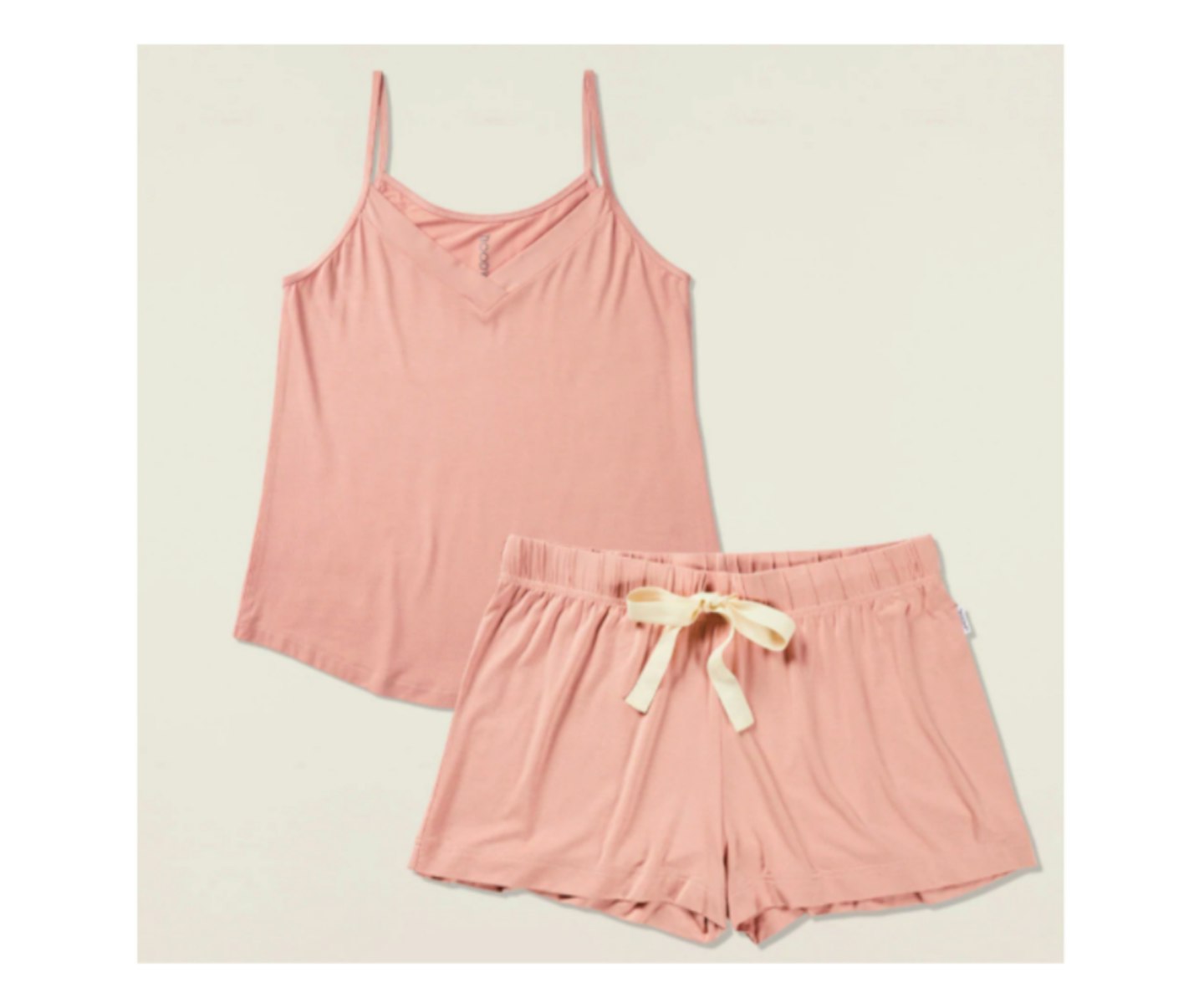 46 of 48
Boody Goodnight Sleep Short
An ultra-soft pj set that honestly feels like you're wearing a cloud. They've had hundreds of five-stars online.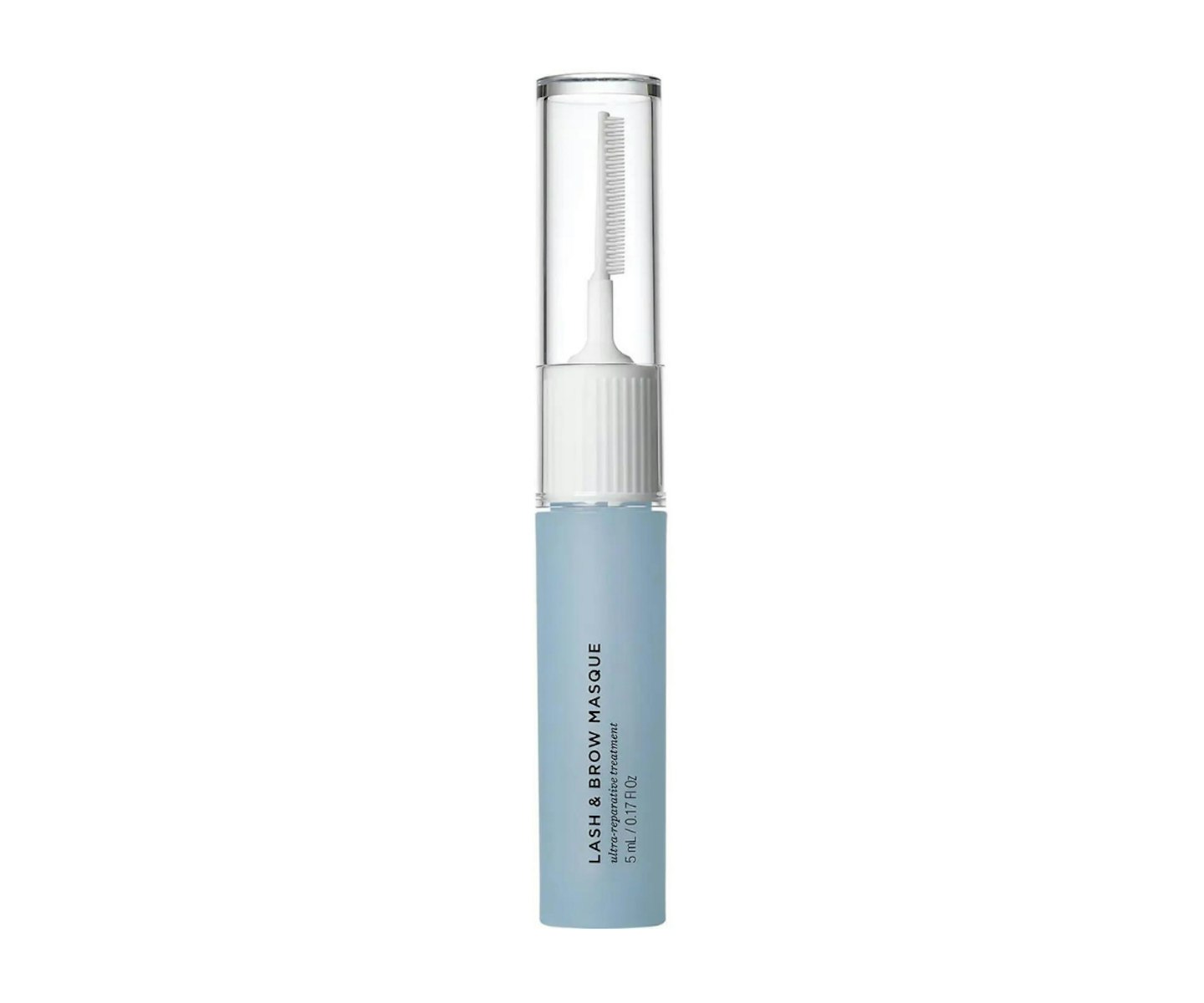 47 of 48
Revitalash Lash and Brow Masque
A hard-working hero for brows and lashes which need some TLC.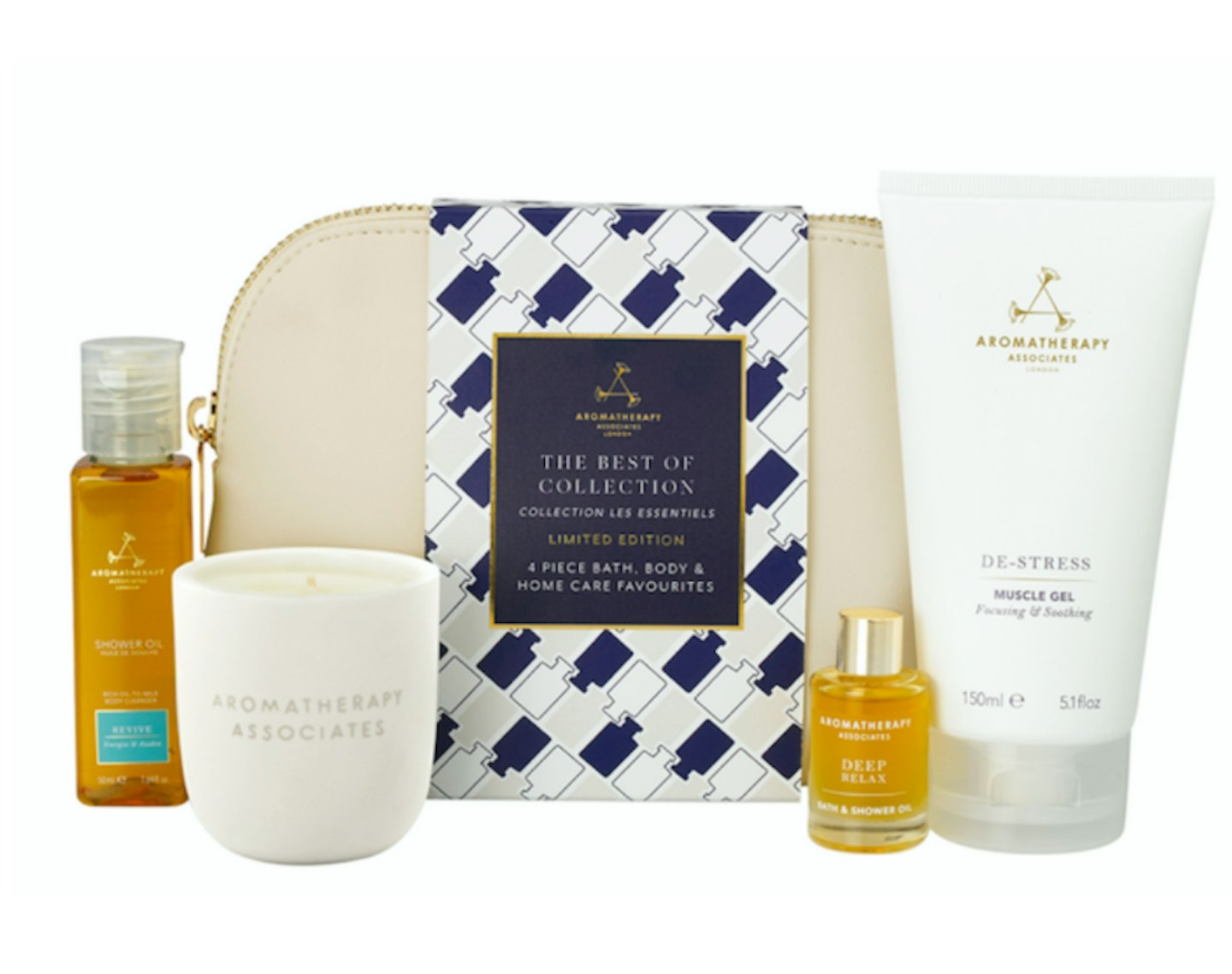 48 of 48
Aromatherapy Associates The Best Of Collection - Limited Edition
A four-piece pamper set from Aromatherapy Associates is the perfect excuse for some relaxation this Mothering Sunday.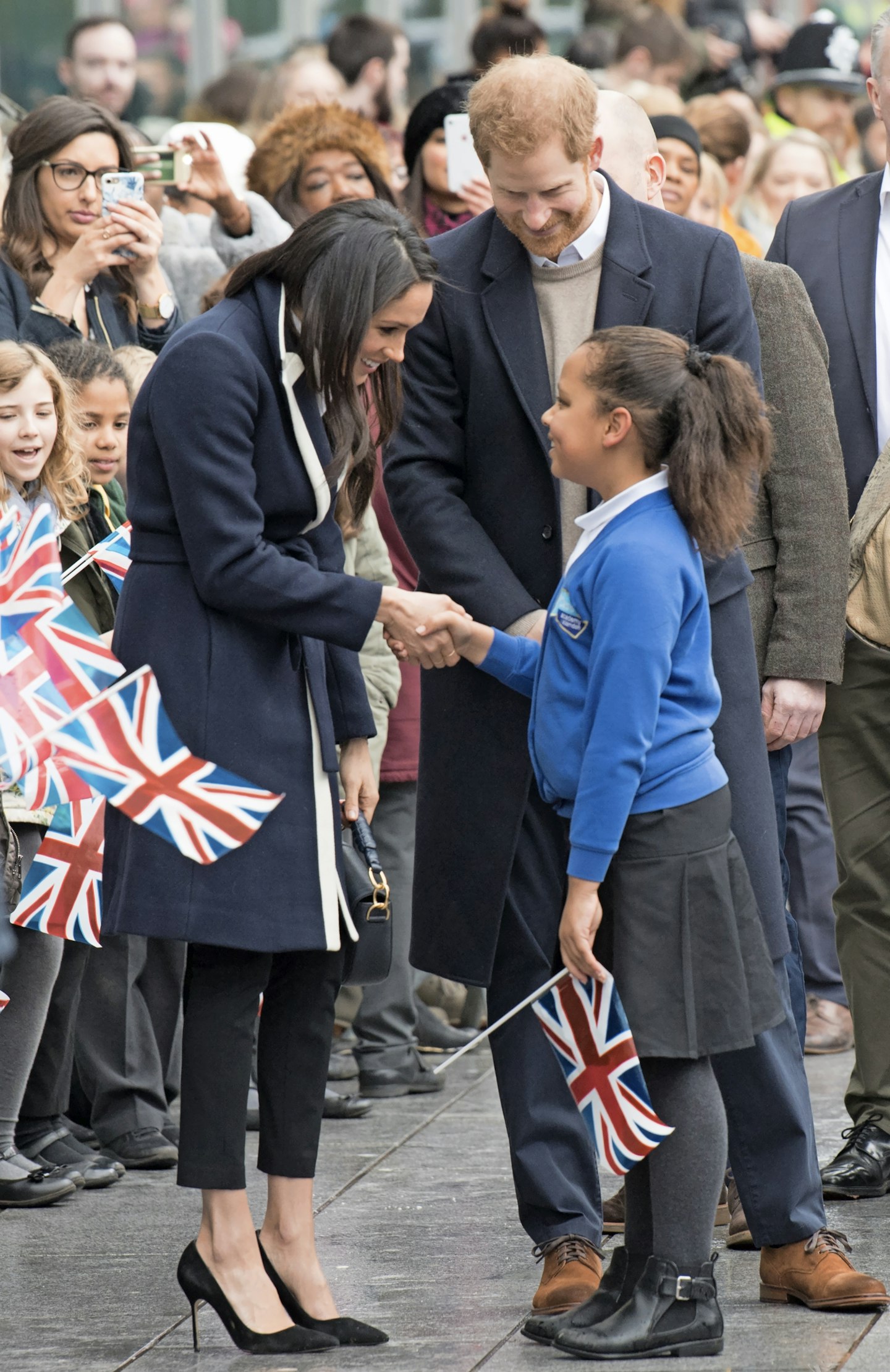 "We intend to step back as 'senior' members of the royal family and work to become financially independent while continuing to fully support Her Majesty The Queen," they said – but Her Majesty didn't want that to happen.
However, it seems their hopes that they would be welcomed back with open arms aren't hugely realistic. "It's highly unlikely that Charles or William and Kate would approve something like this," we're told. "Palace staff find it hard to believe that Meghan and Harry would even dare to suggest this. It is incredibly audacious that they think they'll be able to swan in and out of royal life on their own terms." But for Harry, 37, and Meghan, 40, we're told they want to find a way to continue supporting the charities and organisations they had connections with previously.
READ MORE
Love Island's Shannon Singh shows off 'naked Power Ranger' bodysuit
Dr Alex George shares exciting baby news following Ellie Hecht split
Love Island's Sam Bird marries reality star following secret elopement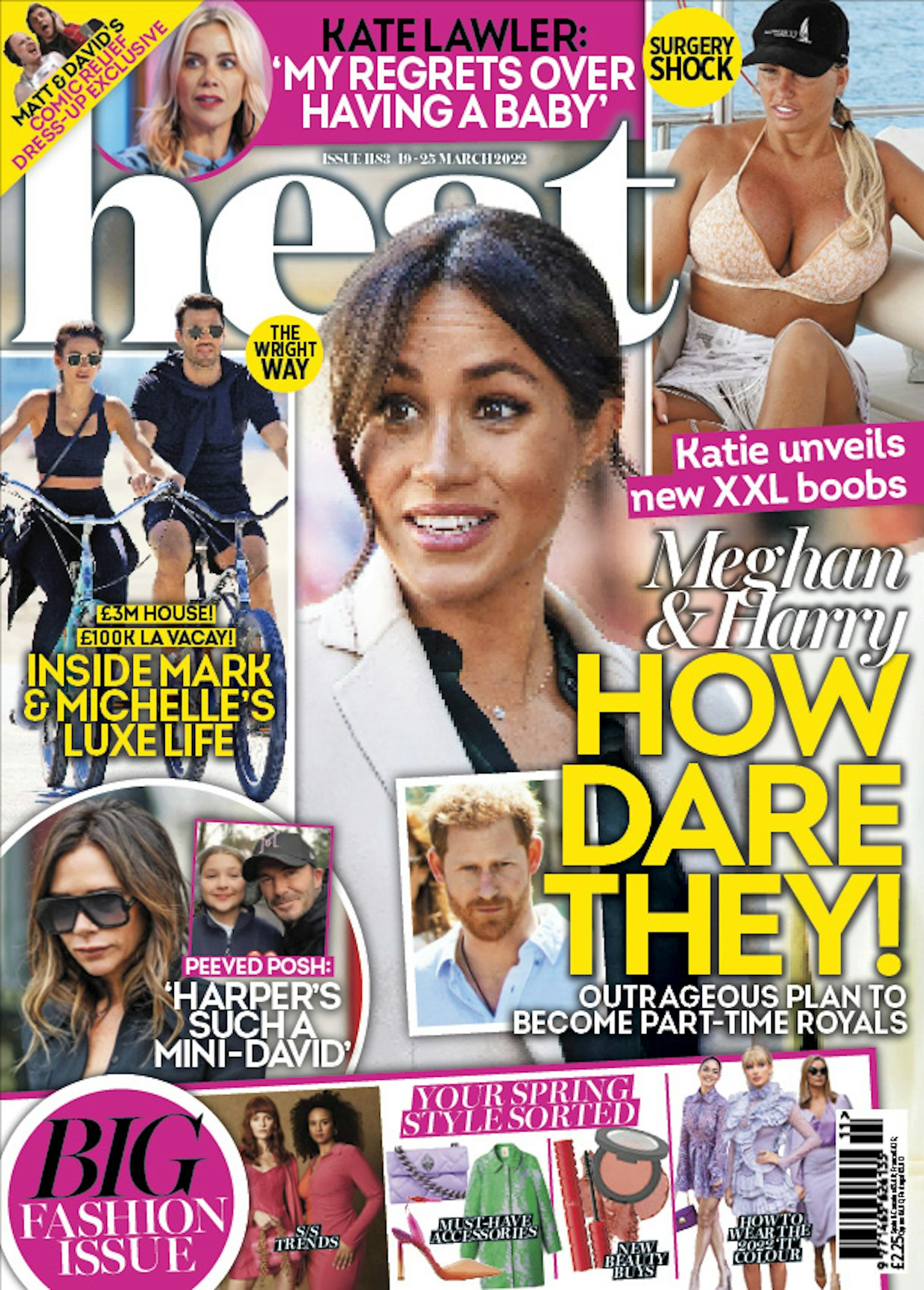 "Meghan and Harry are sick and tired of this narrative that they've turned their backs on Britain for good. Yes, they had their share of traumas while living there together, but there's still a desire to find a way of making things work at some stage.
"They still believe they have much to contribute to the country when the time is right. If it isn't as serving royals, they will likely find a way to lend support to those charities and organisations they used to work with, while also continuing to champion their own good causes."
WATCH: 'They Can't Keep Their Hands Off Each Other!' Sam Heughan & Caitriona Balfe React To Outlander