The internet went into meltdown after Harry Styles and Emily Ratajkowski were caught smooching in Tokyo recently – and of all the Harry fans left in a spin, a source tells heat that Olivia Wilde was reeling more than most.
Last week, the As It Was singer – who was playing a gig in the Japanese capital – was spotted passionately locking lips with model Emily, 31, against a car, before dancing with her in the rain. And while Harry and Olivia were said to have ended their romance on good terms last November after two years together, that might not be the case for much longer, as our source reveals the director has been left feeling angry and upset.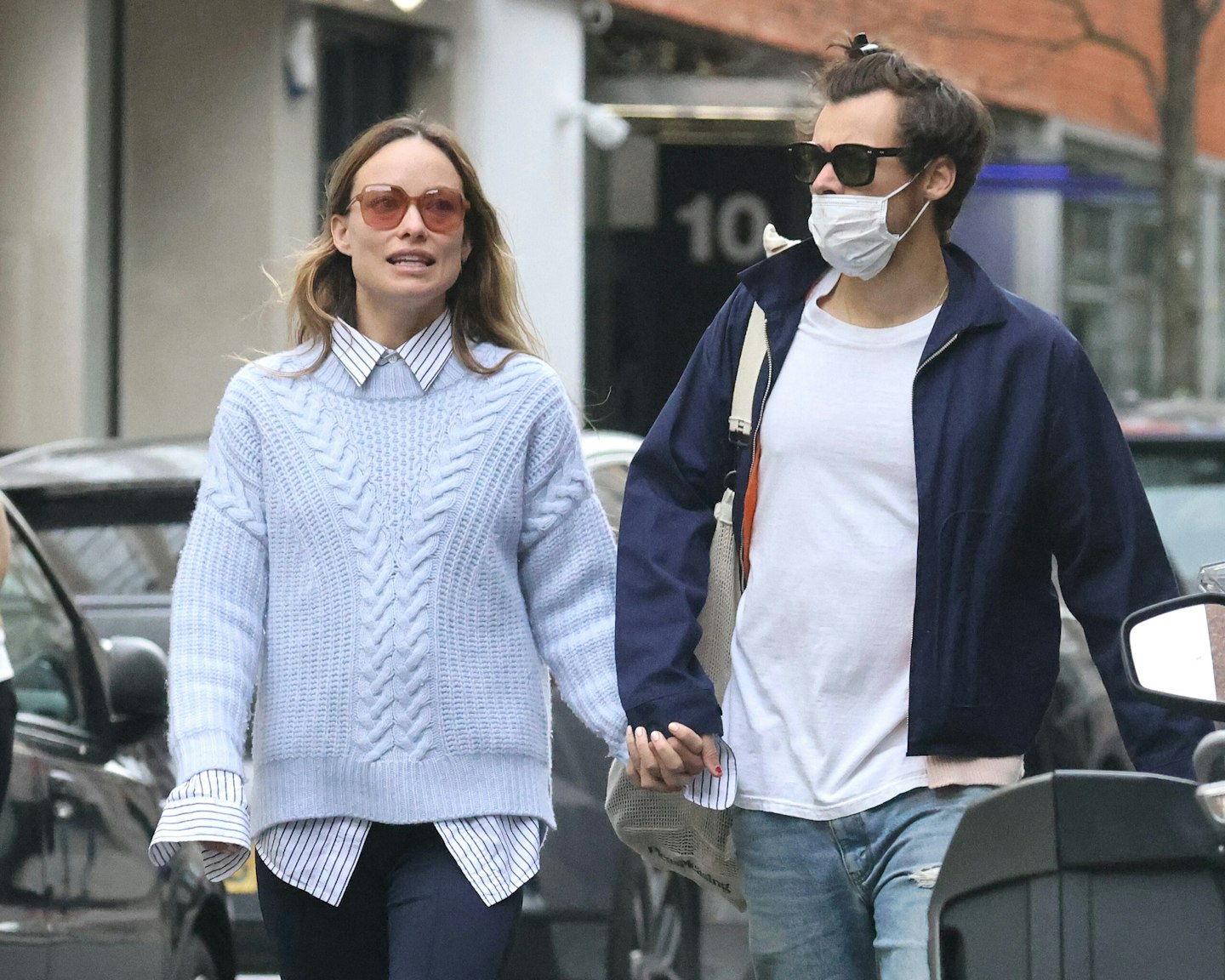 We're told, "Olivia can't get past the fact that Harry's making her look pretty stupid. When they split, his whole schtick was that he needed a break from dating or bed hopping to 'find himself'. Now, he's running around and making her look like a fool. At the time, Olivia bought his 'It's not you, it's me' reasoning. Now, it's clear that was just a load of crap. Of course, everyone, including Jason [Sudeikis, her ex-fiancé] is giving her the whole 'told you so' routine, which only rubs salt into the wound."
While 39-year-old Olivia has said her relationship with Jason was over before she met Harry, eyebrows were raised after rumours circulated that she had started a romance with her leading man on the set of her film Don't Worry Darling. And, although Jason and Olivia had been locked in a bitter custody battle over  their two children – Otis, eight, and Daisy, six – they've been on much friendlier terms since her split from Harry in November.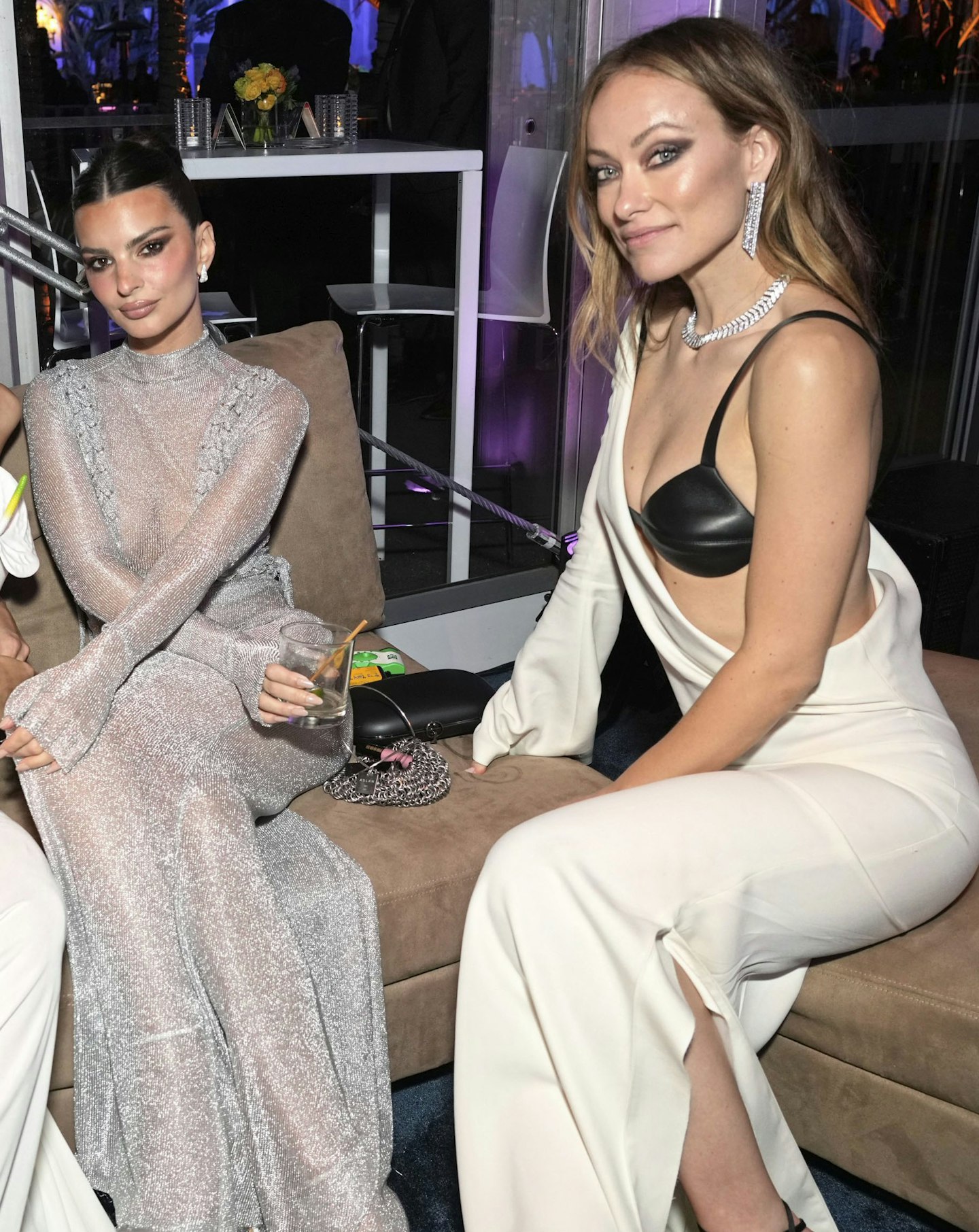 It isn't just Harry who's in Olivia's bad books, as it appears Emily has majorly broken the girl code. Olivia and the model have long been friends, and were even spotted attending Harry's gig in Paris together last year.
"Olivia was totally blindsided by the Harry and Emily situation, which she only learned about when the photos hit the internet," we're told.
"It came as a major shock – especially since she and Emily were hanging out at the Oscars only a couple of weeks beforehand, and there had been absolutely no talk of her dating Harry. On one hand, she'd love to confront Emily and ask what the hell she's playing at, but she's all too aware it would give the game away that she's still pining for Harry, which is the last thing she wants people to think."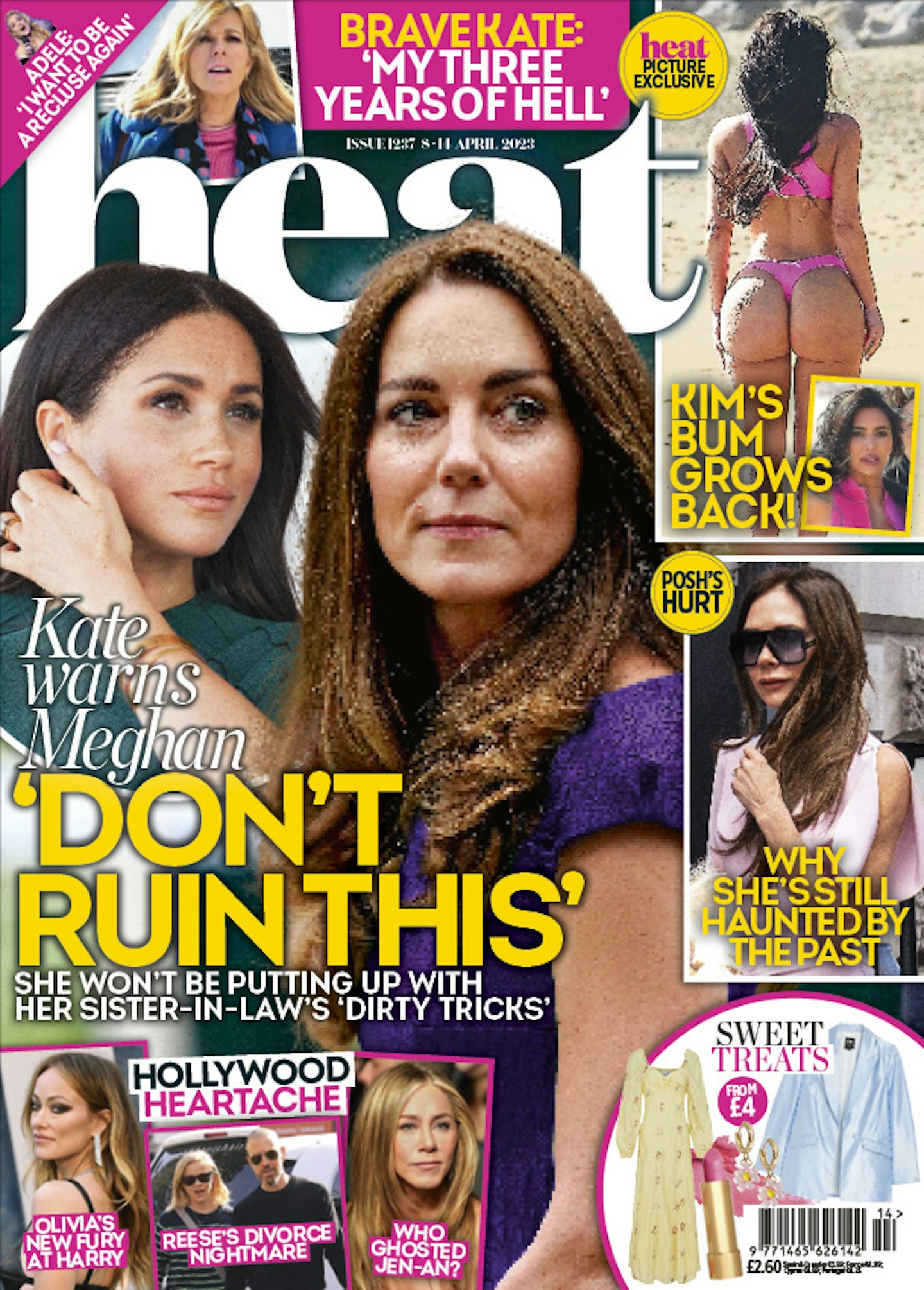 While some have questioned whether Harry's smooch with the supermodel might be nothing more than a PR stunt, our source says Olivia isn't so convinced.
"The way Olivia sees it, this seems totally calculated and sneaky as hell. She's feeling let down by Emily," adding, "Olivia feels like she just can't catch a break and it's only going to get worse by the looks of it. The word coming from Harry and Emily's friends is that they're smitten and excited to go for it."
WATCH: 'One day, one day!': Louis Tomlinson address 1D reunion rumours as he Answers the Internet