Whenever Tyson Fury announces his retirement, you can almost hear the boxing world's collective scoffs – with one of his fans joking that he's called it a day "29 times". The heavyweight champ has failed to leave the ring behind for good over the years, and his recent Netflix docu-series, At Home With The Furys, honed in on his struggles to adapt to a post-boxing lifestyle.
And after his controversial comeback fight victory against Francis Ngannou last month – which was awarded via split decision by one point – we're told that his wife Paris is at her wits' end over his empty promises of retirement and is urging him to give up boxing once and for all.
Ahead of his match against Oleksandr Usyk – rescheduled from December to February 2024 – a source close to mum-of-seven Paris reveals, "She's confessed to friends that she thinks the only way out of this is for her to give Tyson an ultimatum: retire for good – even going as far as cancelling the big fight and – or she'll think about leaving.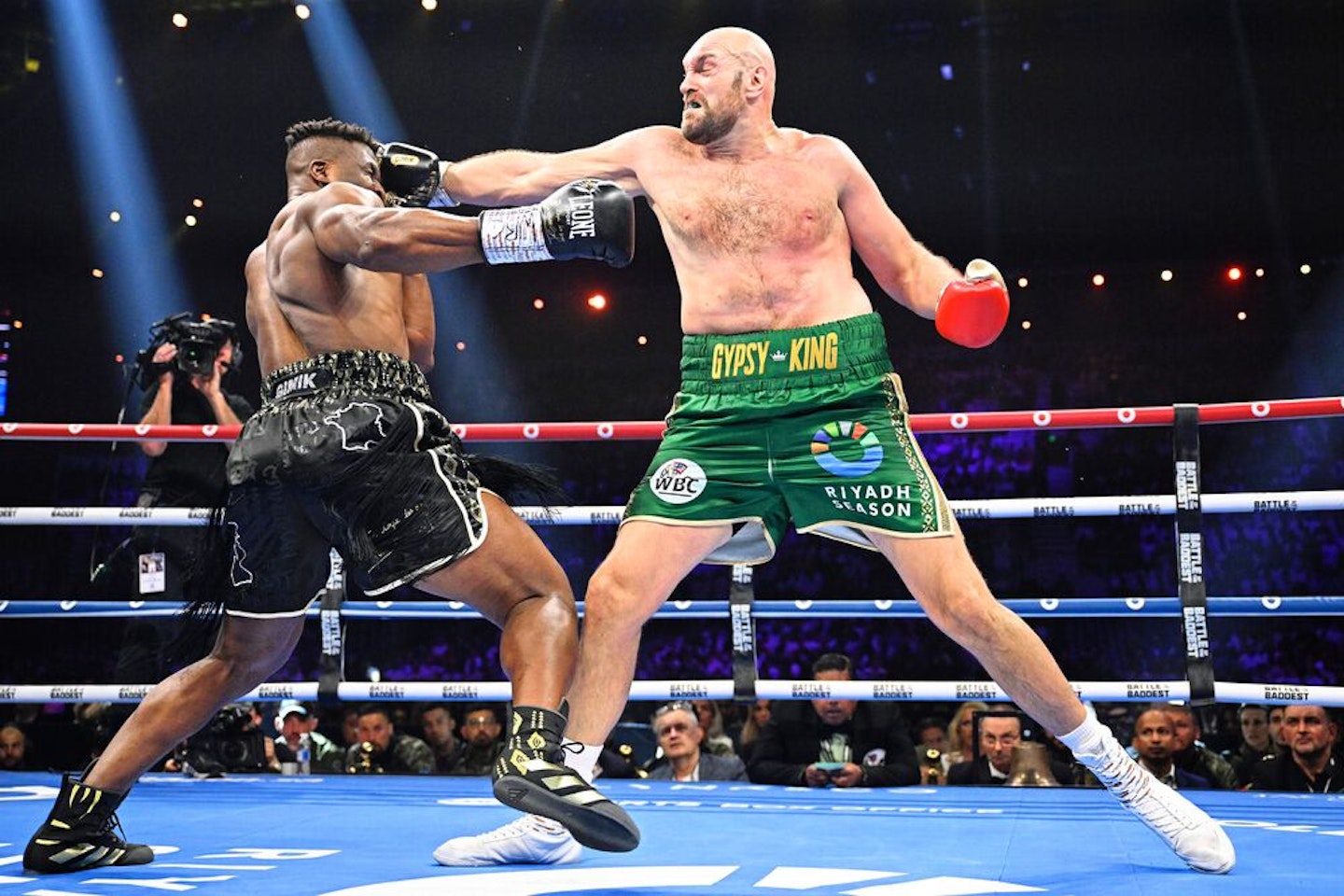 She feels like it's her only option to save him and their marriage. She knows he struggles not being in the ring, but as much as she's told him he can't go on forever, he's just blocked it out." At Home With The Furys provided a look into the family's hectic life in Morecambe, where Paris and Tyson live in a £1.7million property with their children, Venezuela, 14, Prince John, 11, Prince Tyson II, seven, Valencia, five, Prince Adonis, four, Athena, two, and one-month-old Prince Rico.
Filmed last year, before Tyson, 35, returned to the ring, we watched as he grappled with a life that didn't revolve around his beloved sport. Paris, 33, often used the solo confessionals as a space to confide her feelings, shedding light on her husband's wide-ranging mental health issues, including bipolar disorder and anxiety, and how they impacted him and family dynamics.
Meanwhile, his most recent fight prompted speculation that he could go into retirement again – something both Paris and boxing fans agree on. "Tyson Fury was a shadow of the dangerous predator he once was," wrote one follower. "Fury got lazy. He wasn't hungry any more. It is that hunger that fires the spirit and the will to win."
And now we're told that Paris has been left in despair as she knows her husband – who she met in her teens and wed in 2008 – is his own worst critic. "Paris can already see that she's lost him and that his mind has gone straight back into the zone – the obsession with training, the pride, the titles, the 'I will never be defeated' attitude," our insider says.
"Being his wife is exhausting. She may not physically be in the ring, but she experiences it all and has to deal with the aftermath. The worst part is that she knows she won't be able to handle what is coming next – the doubt, the training, the constant worry."
Tyson, who remains undefeated, entered a 12-week training camp for his last fight, which our source says will be a deal-breaker for Paris this time, particularly in the lead-up to Christmas, when she wants his focus to be family.
Our insider says, "Paris is a tough cookie. She knows how to manage Tyson, as they've gone through times like this before, but she's also furious about having to go through it again and doesn't want to sit around waiting for retirement to happen. She wants to take control now and say, 'Enough, you had your chance. Now stop being selfish, it's time to grow up and time to put me and the kids first.'"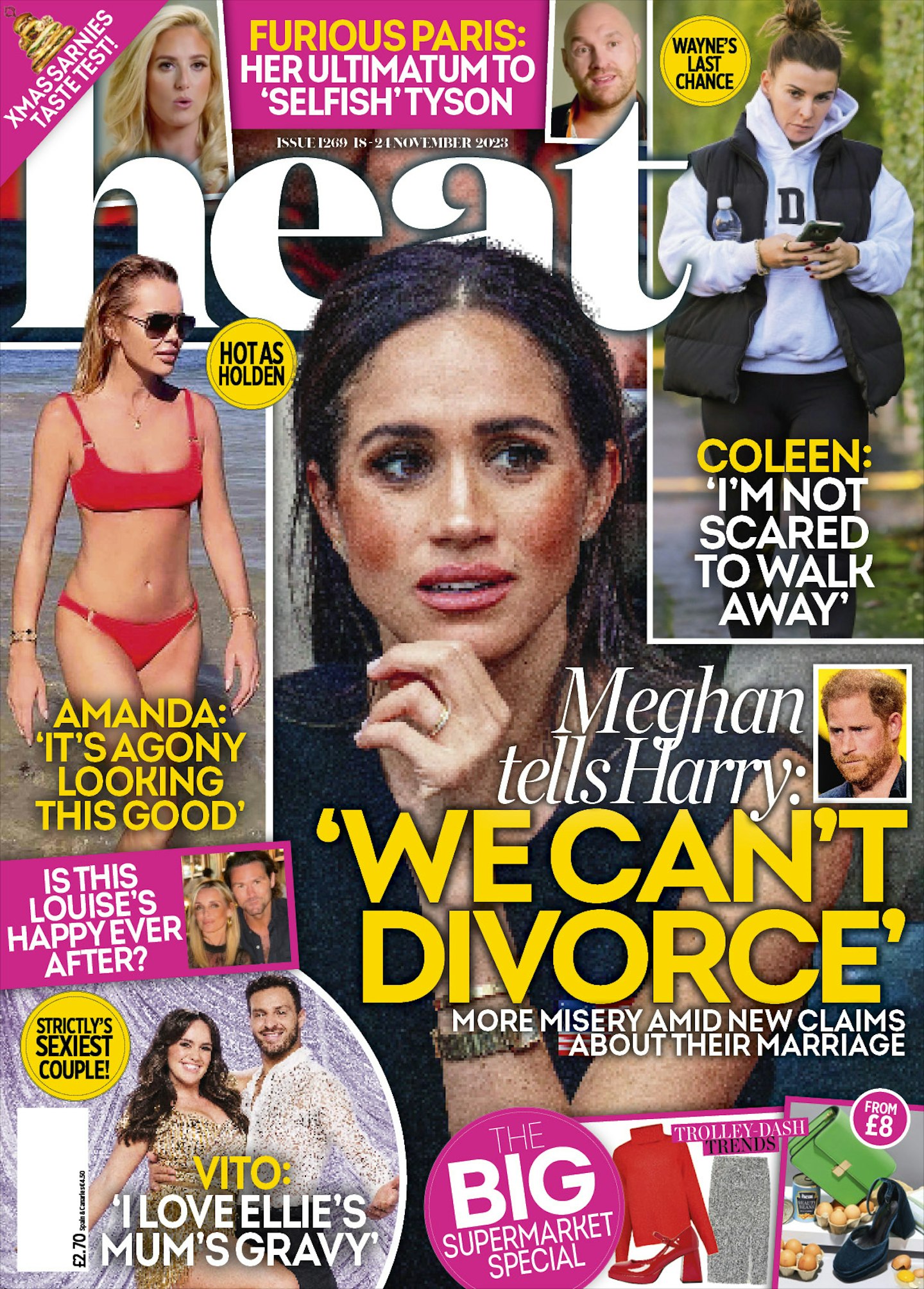 WATCH: "Who's most likely to have makeup all over their bed sheets?!" Curtis and Tommy just can't decide 🙈