Paul Walker celebrity death tributes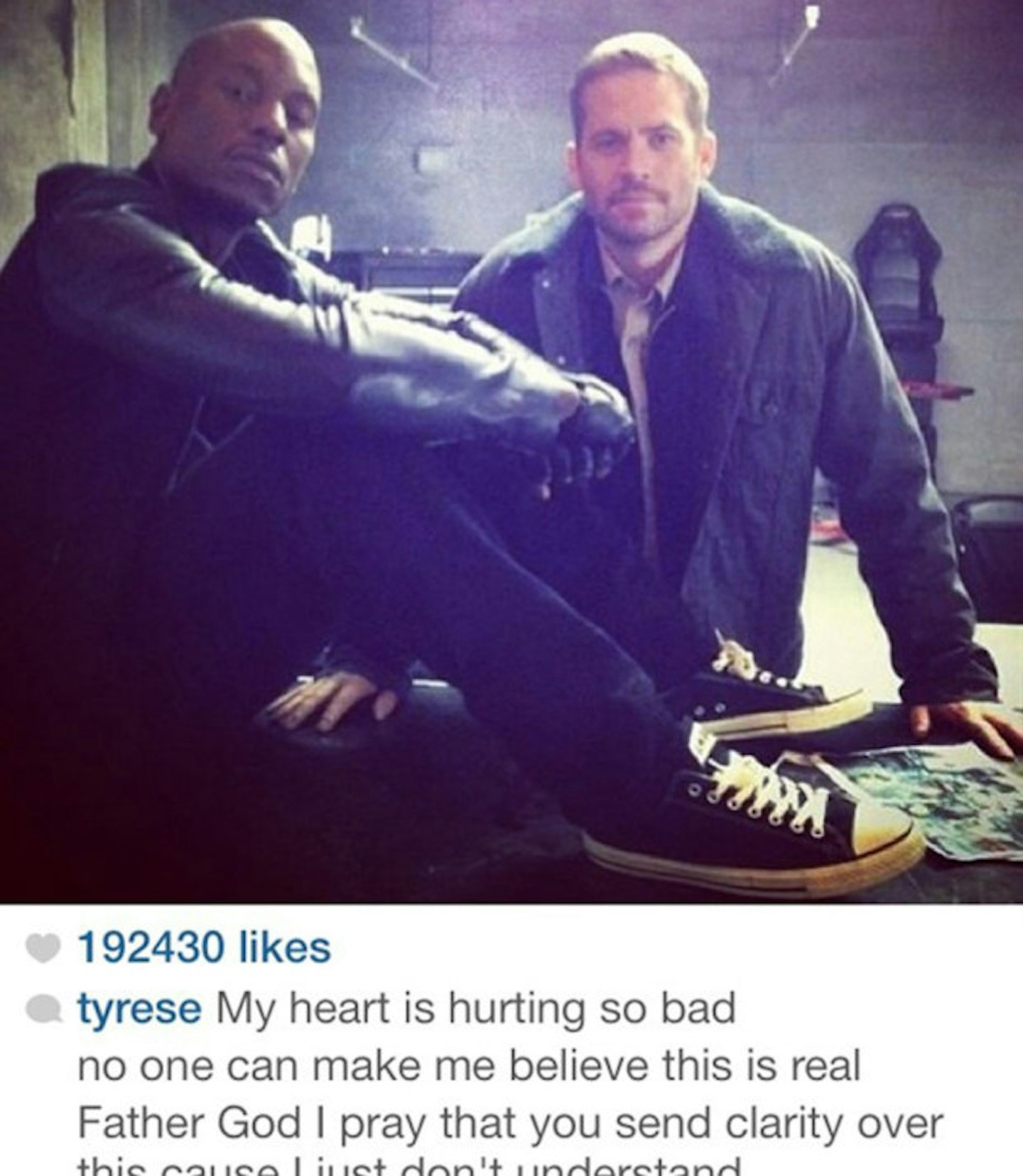 1 of 8
paul-walker-death-tyrese-gibson-tribute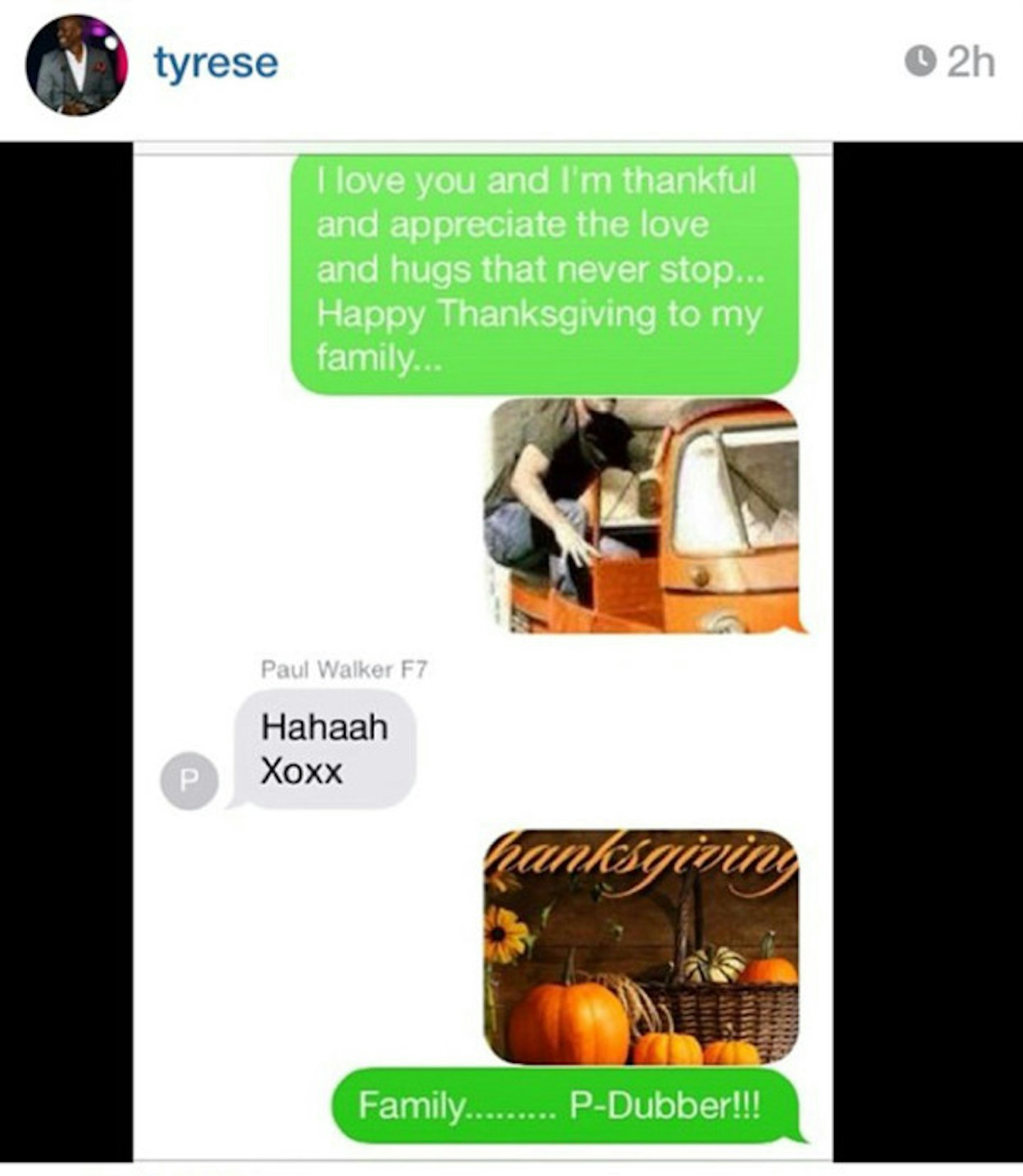 2 of 8
Tyrese-gibson-last-paul-walker-message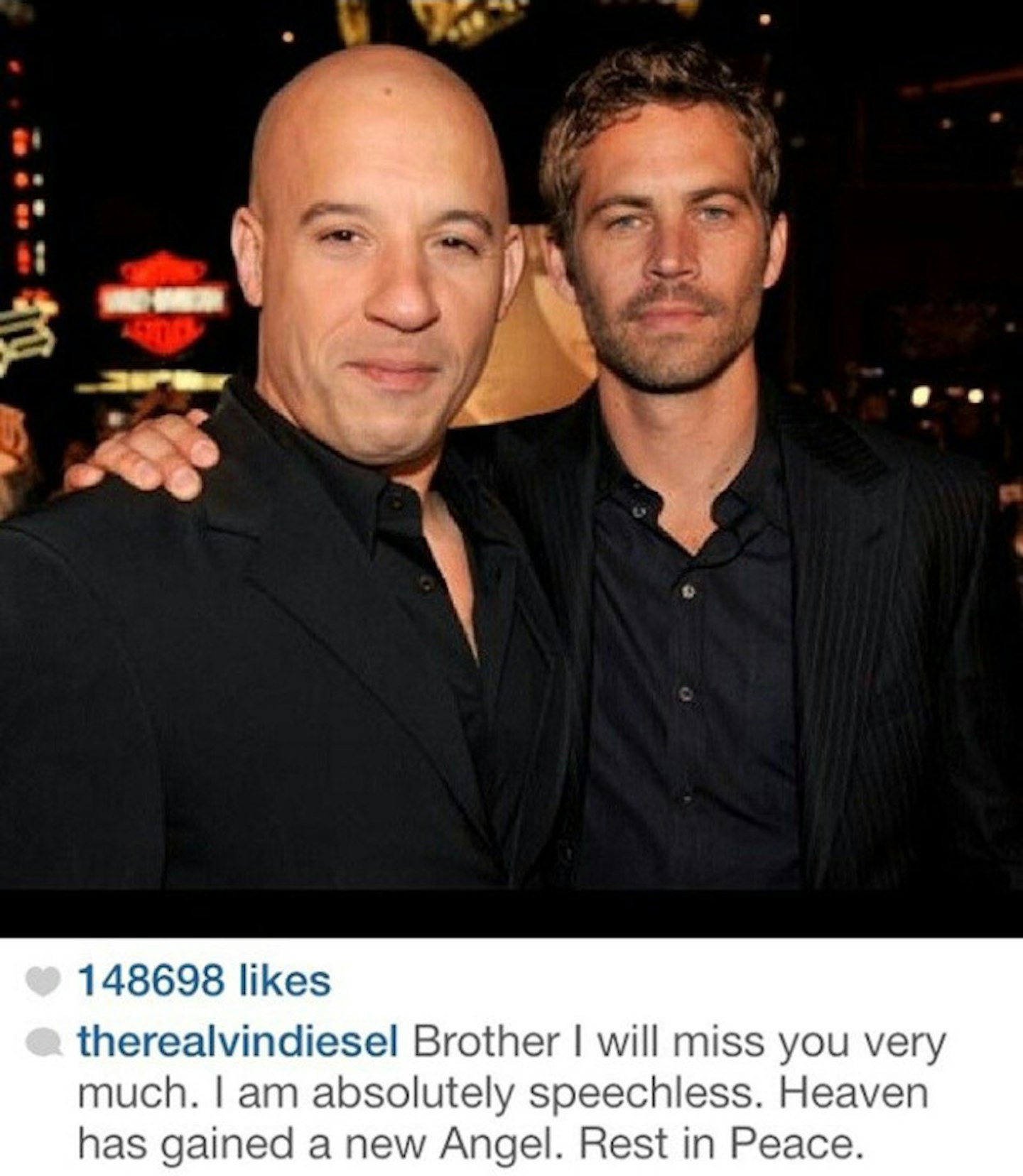 3 of 8
vin-diesel-paul-walker-tribute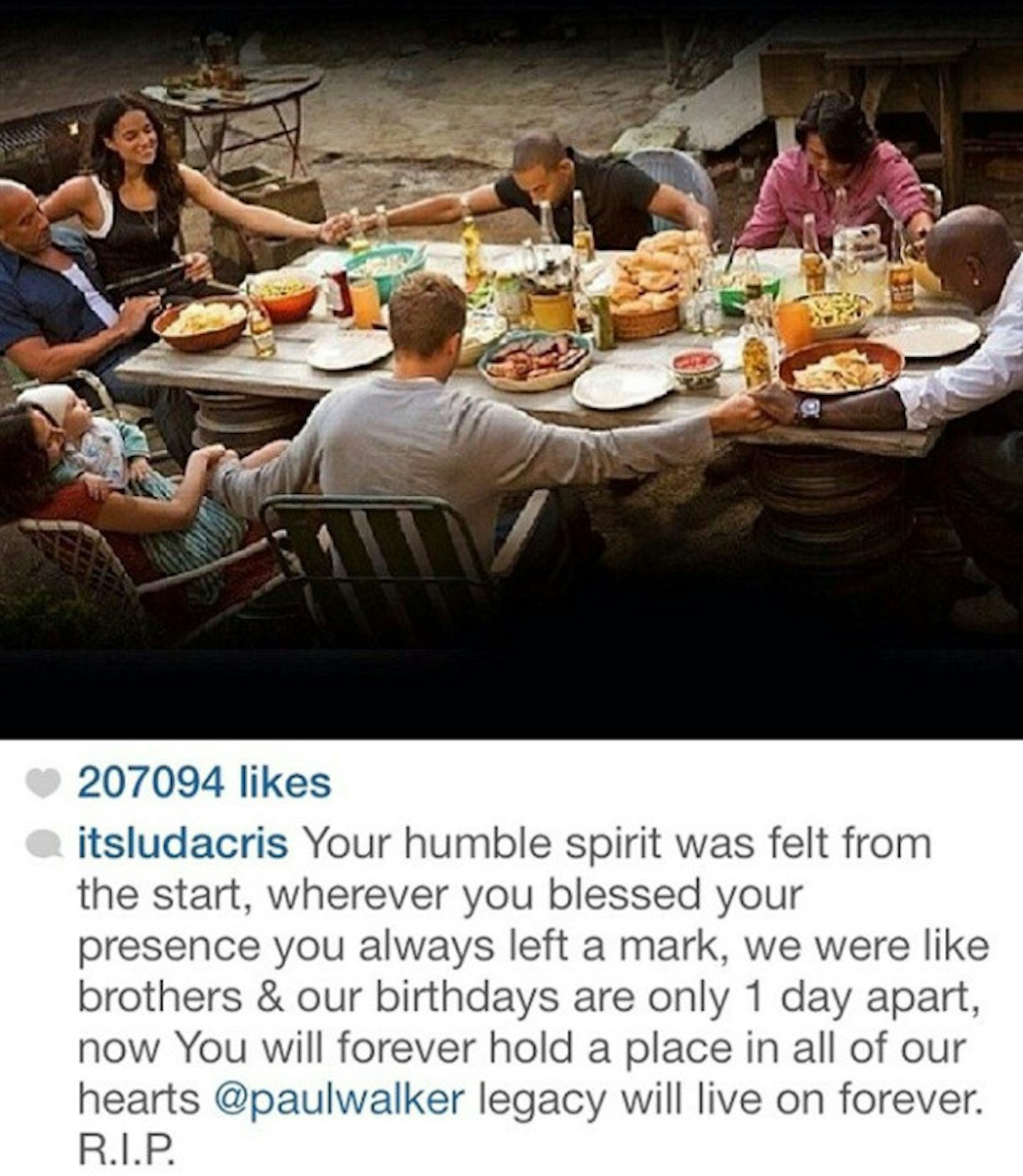 4 of 8
ludacris-paul-walker-death-tribute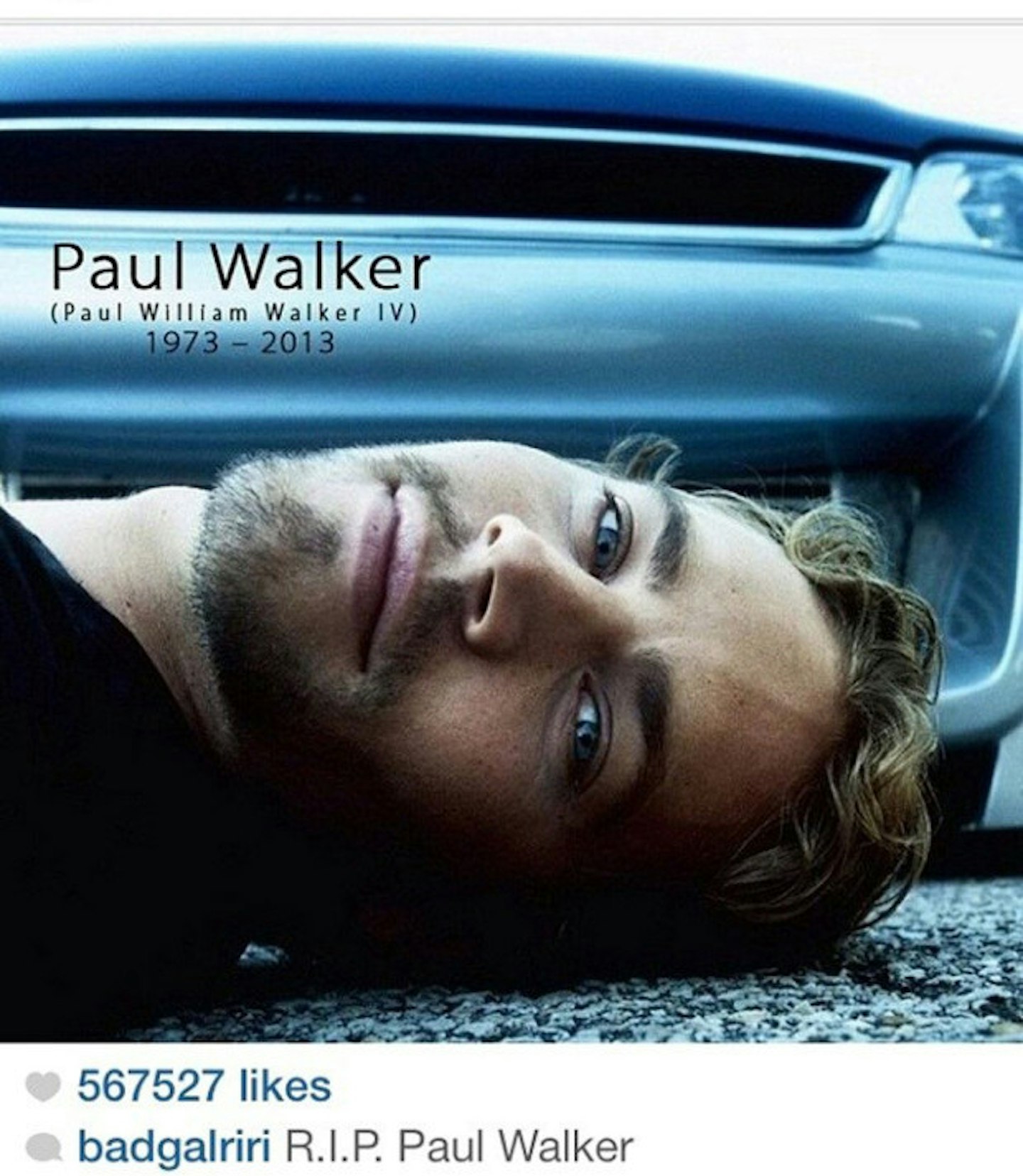 5 of 8
rihanna-paul-walker-rip-tribute-picture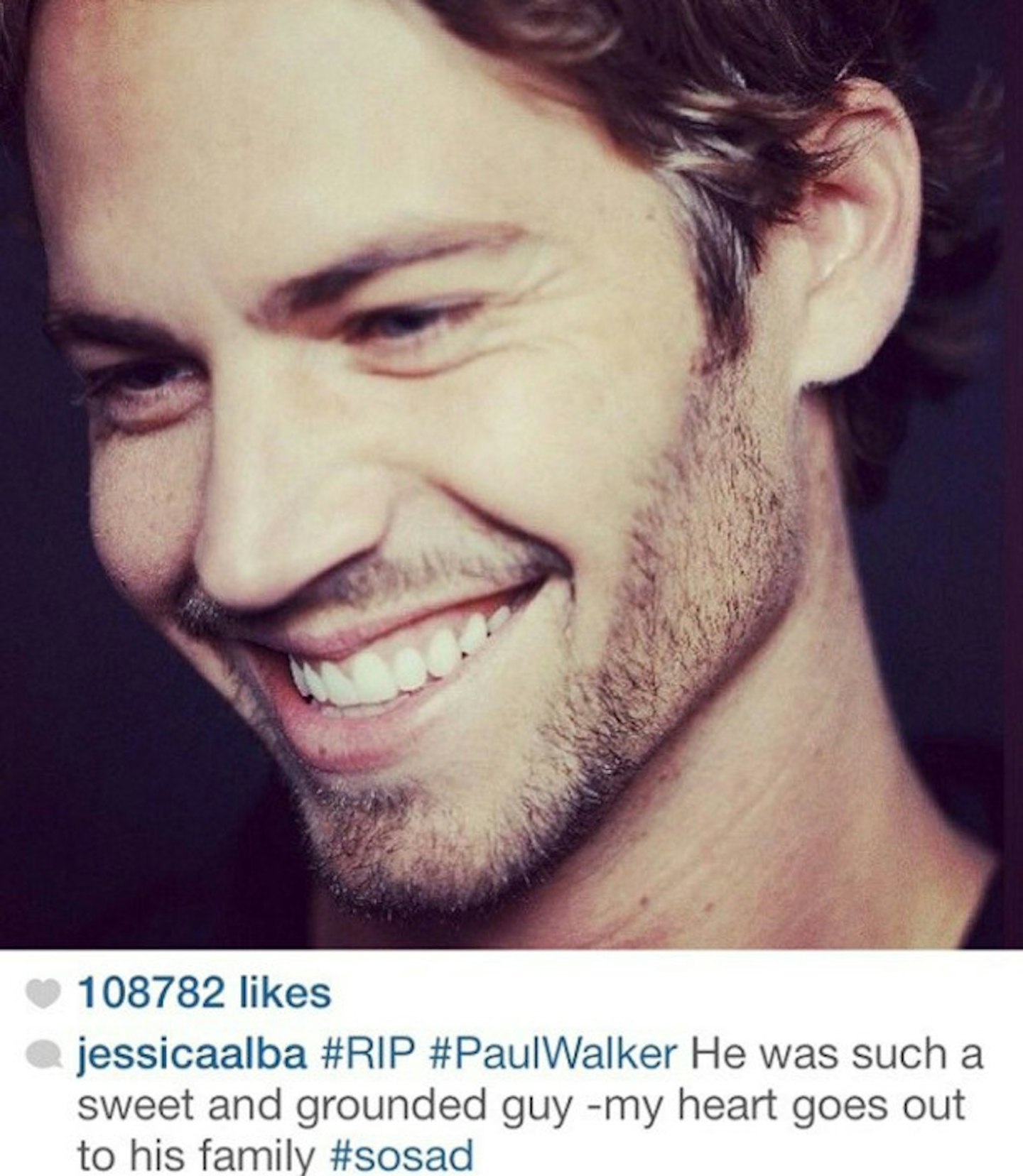 6 of 8
jessica-alba-paul-walker-death-tribute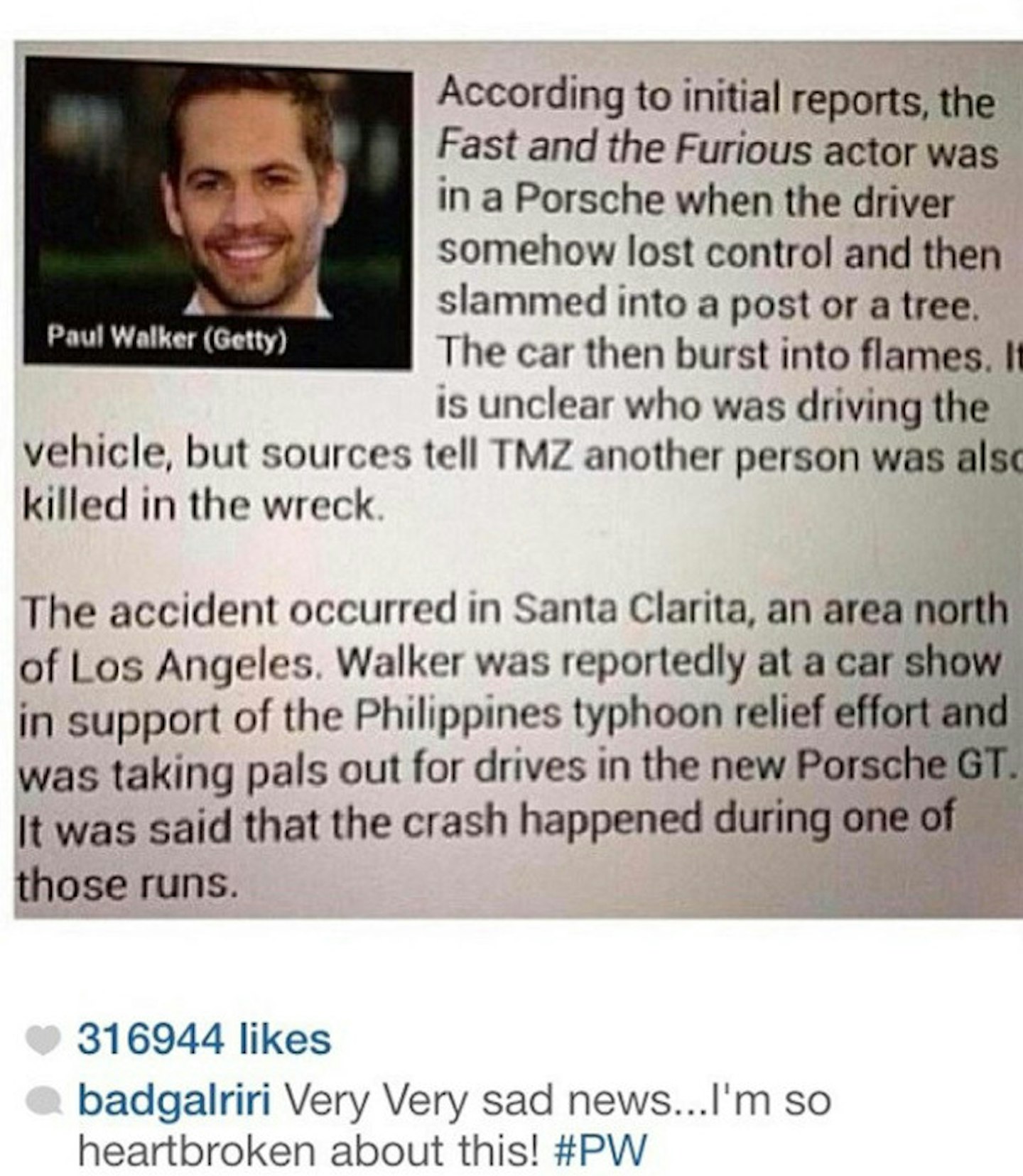 7 of 8
rihanna-tweets-after-paul-walker-death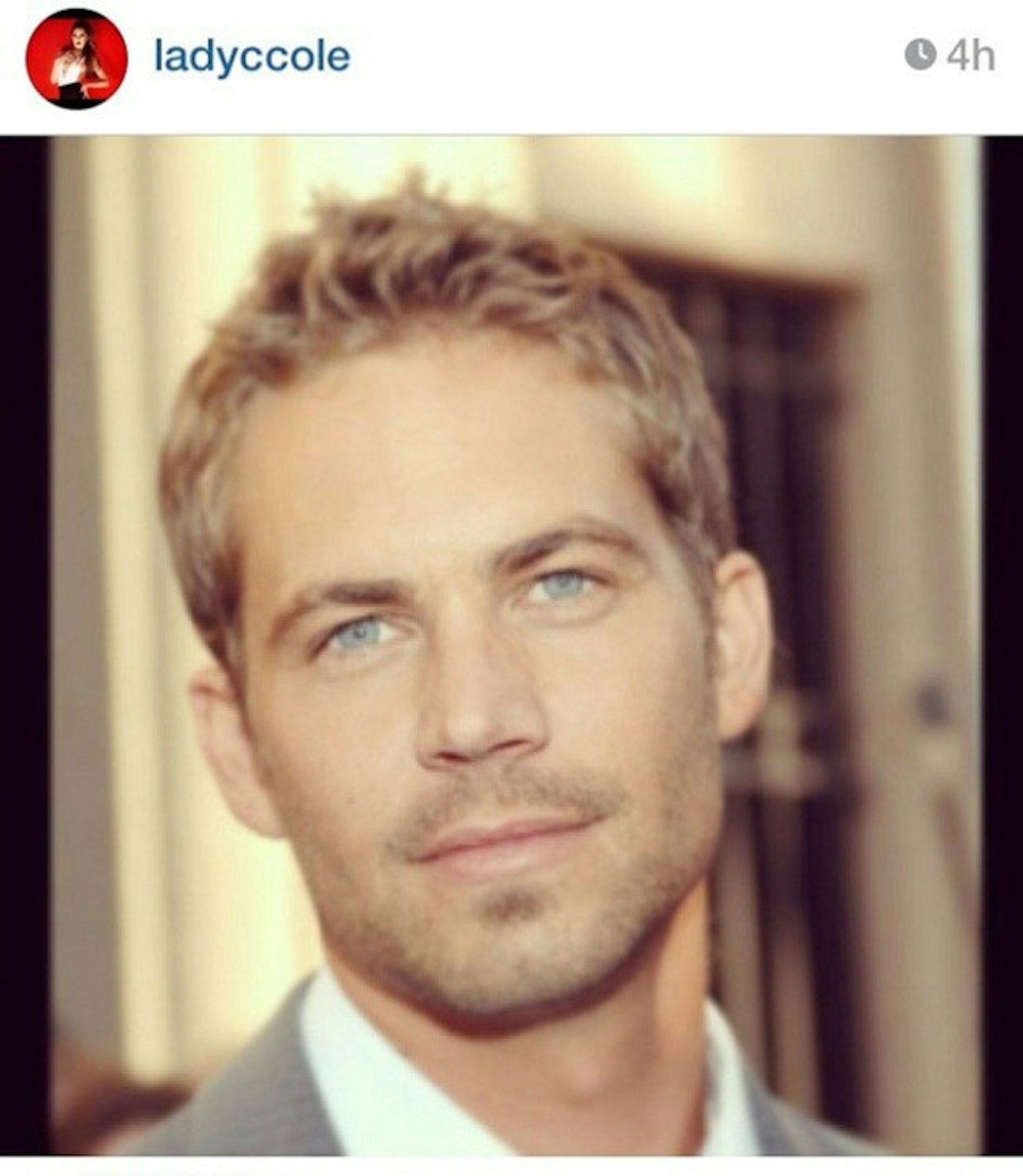 8 of 8
cheryl-cole-paul-walker-death-tribute
Rihanna, Cheryl Cole, Vin Diesel, Tyrese Gibson and Ludacris were some of the celebrities who paid tribute to the devastating news of Paul Walker's death.
Paul's co-star in the Fast and Furious movies, Vin posted on his Instagram, "Brother I will miss you very much. I am absolutely speechless. Heaven has gained a new Angel. Rest in Peace."
Another co-star, rapper Ludacris, wrote, "Your humble spirit was felt from the start, wherever you blessed your presence you always left a mark, we were like brothers."
One of the newest members to the Fast Family and close friend, Tyrese, posted, "My heart is hurting so bad no one can make me believe this is real Father God I pray that you send clarity over this cause I jut don't understand. My heart hurts it's broken no one can convince me that this is real.... Prayer warriors please pray real hard for his only child, his daughter and family... #HeartOfAnAngel13YrsFamilyForeverWeJustCelebratedYour40thBirthday….. My God… My God… I can't believe I'm writing this."
A devastated Rihanna posted a screen-shot of an article revealing the shocking news alongside, "Very Very sad news…I'm so heartbroken about this!" Dwayne Johnson, aka The Rock, posted,
All my strength, love & faith to the Walker family during this heartbreaking time. We find out strength.. in his light. Love you brother.
FATAL ACCIDENT
The California-born actor, died aged 40, was in the passenger seat of a red Porsche Carrera GT sports car on his way to a charity event when, according to reports, the vehicle crashed into a lamp post and a tree.
Los Angeles police said officers responded to reports of a collision in the Valencia suburb north of the city, and arrived to find the car engulfed in flames.
Police said two people were found in the car and pronounced dead at the scene.
Representatives for Paul confirmed that he had died late on Saturday afternoon.
A statement on the actor's Facebook page read, "It is with a truly heavy heart that we must confirm that Paul Walker passed away today in a tragic car accident while attending a charity event for his organisation Reach Out Worldwide.
"He was a passenger in a friend's car, in which both lost their lives. We... are stunned and saddened beyond belief by this news."
DEEPEST CONDOLENCES
Universal Pictures issued a statement saying studio staff were "heartbroken" by Paul's death.
The statement read, "Paul was truly one of the most beloved and respected members of our studio family for 14 years, and this loss is devastating to us, to everyone involved with the Fast & Furious films, and to countless fans.
"We send our deepest and most sincere condolences to Paul's family."
Paul played undercover agent Brian O'Conner in the Fast & Furious franchise movies.
He played the protagonist along with Vin Diesel and Michelle Rodriguez.
The first film was released in 2001 and the seventh is in development.
Our thoughts and prayers go out to Paul's family and friends.