We're about to wrap up another entertainment-packed season of I'm A Celebrity Get Me Out Of Here, which naturally makes us want to look back at all the highs – and lows – of the happenings in the jungle across the years.
And how could we forget the iconic moment when Peter Andre - who to us then was just the Aussie lad with the six pack who made a song about a strange woman a million years ago –gave birth to his next brain child, hit (ahem) song, Insania.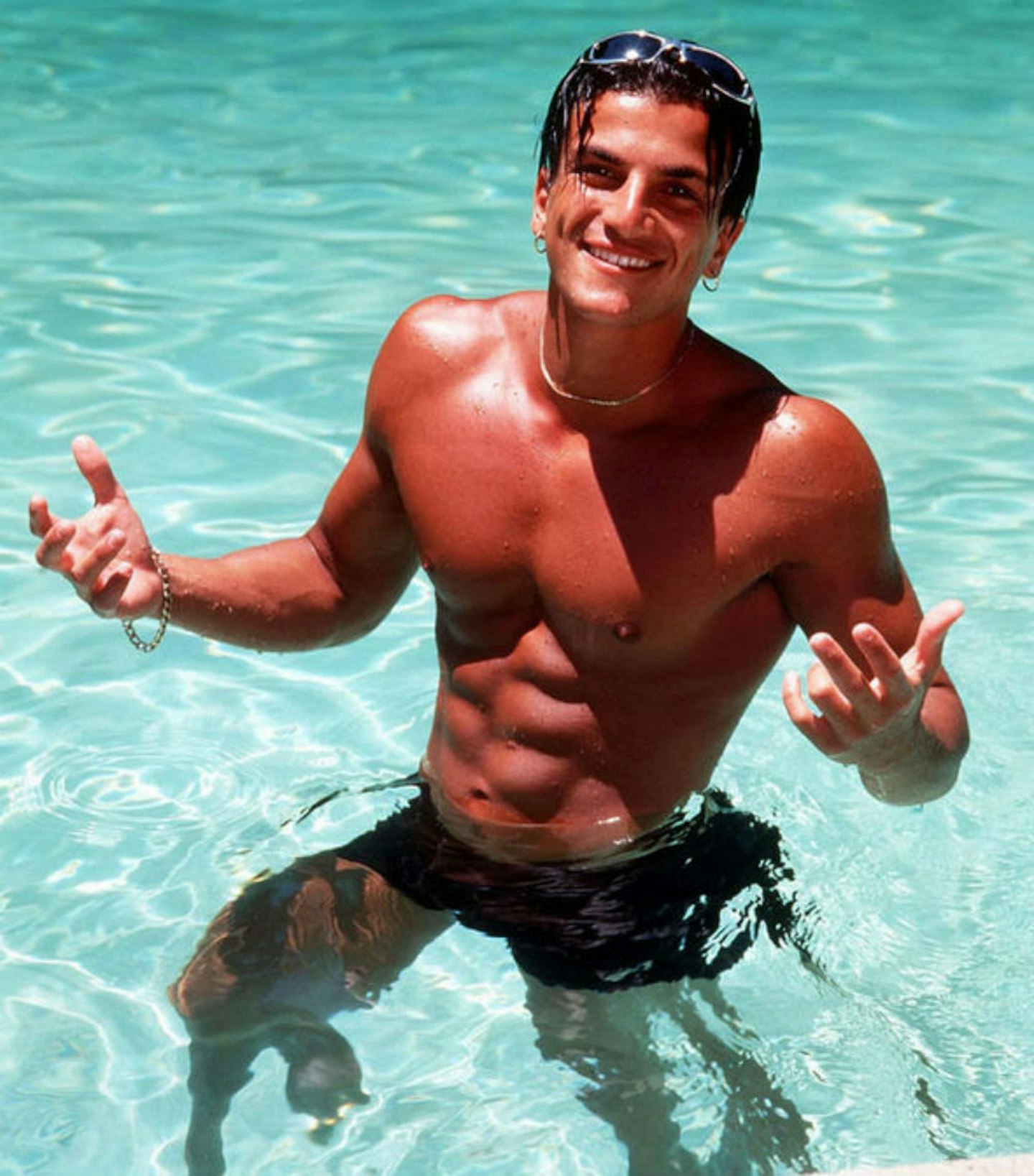 But Andre has finally seen the error of his ways, and has issued the apology we've been waiting for all these years:
Peter Andre is officially sorry for inflicting his song Insania upon the British nation.
He has gone so far as to 'beg' his fans to move on from it. Some wounds are too deep, Pete.
Speaking to the Sunday Times' Style magazine, Peter admitted:
"I'd like to say sorry to the British public for inflicting my song Insania on them. I hope we can all move on from it."
We're trying Pete, we really are.
Peter was a contestant on ITV reality show way back in 2004 for the third series, which is where he met his now ex wife, Katie Price.
If you recall, after they left the jungle they only went and recorded their own version of A Whole New World too, as originally sung by Disney's Aladdin and Jasmine. We're still waiting for the apology on that.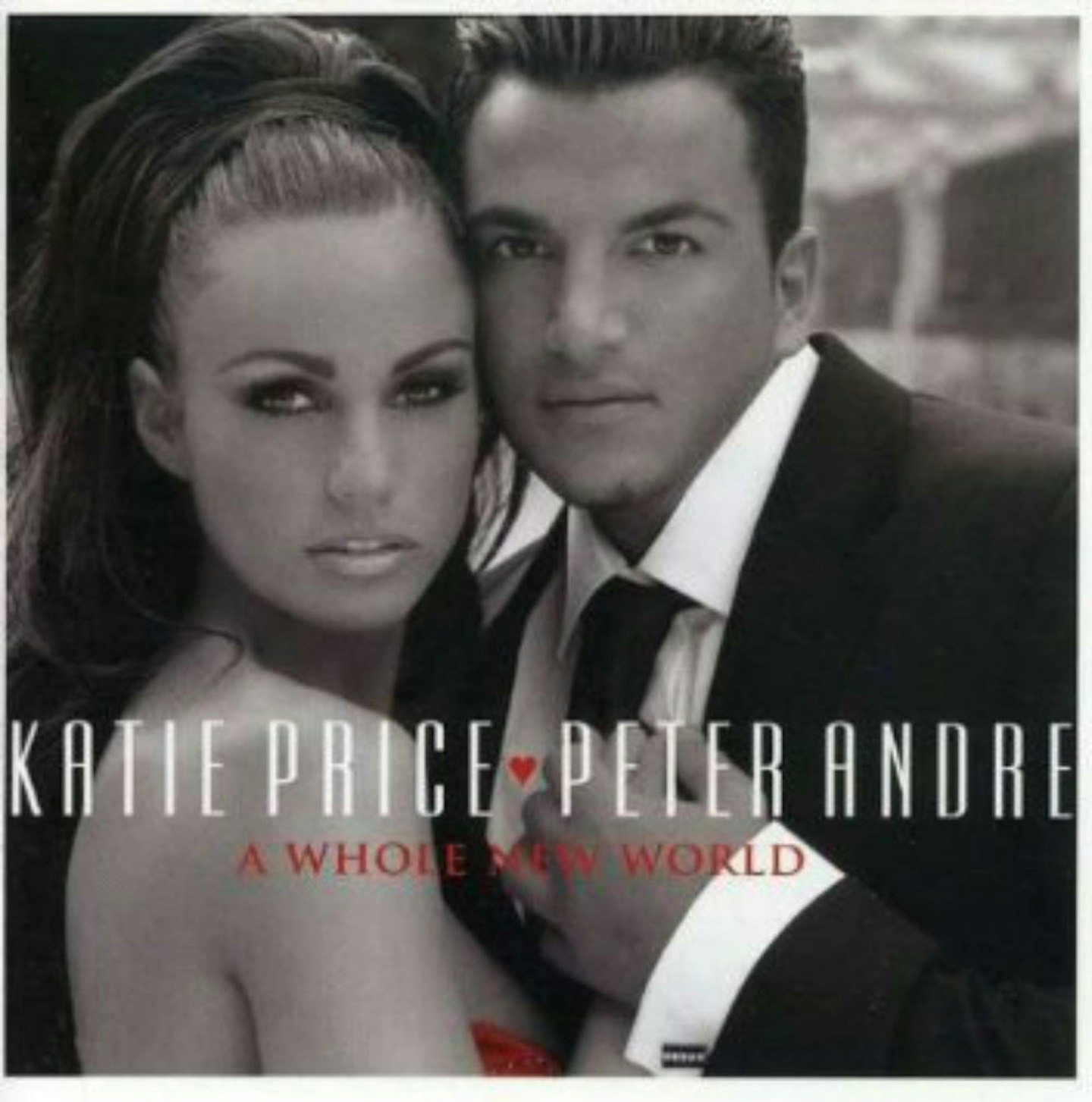 His most recent reality endeavour included taking part in BBC's Strictly Come Dancing, but he was eliminated last week, after judges decided to save Eastenders actress Kellie Bright in the dance off. Sozza Pete.
Well we appreciate the formal apology for taking over our brains with the annoying yet catchy (but mainly annoying) jungle number.
Which has now, coincidently, re-entered our brains to annoy us once more.
Mysterious Girl* is still a tune though, we stand by that.
From Peter Andre to Millie Mackintosh, cringey celeb promotional shoots you NEED to see:
Cringe celebrity promotional shoots - Paddy McGuinness, Millie Mackintosh, Nell McAndrew and more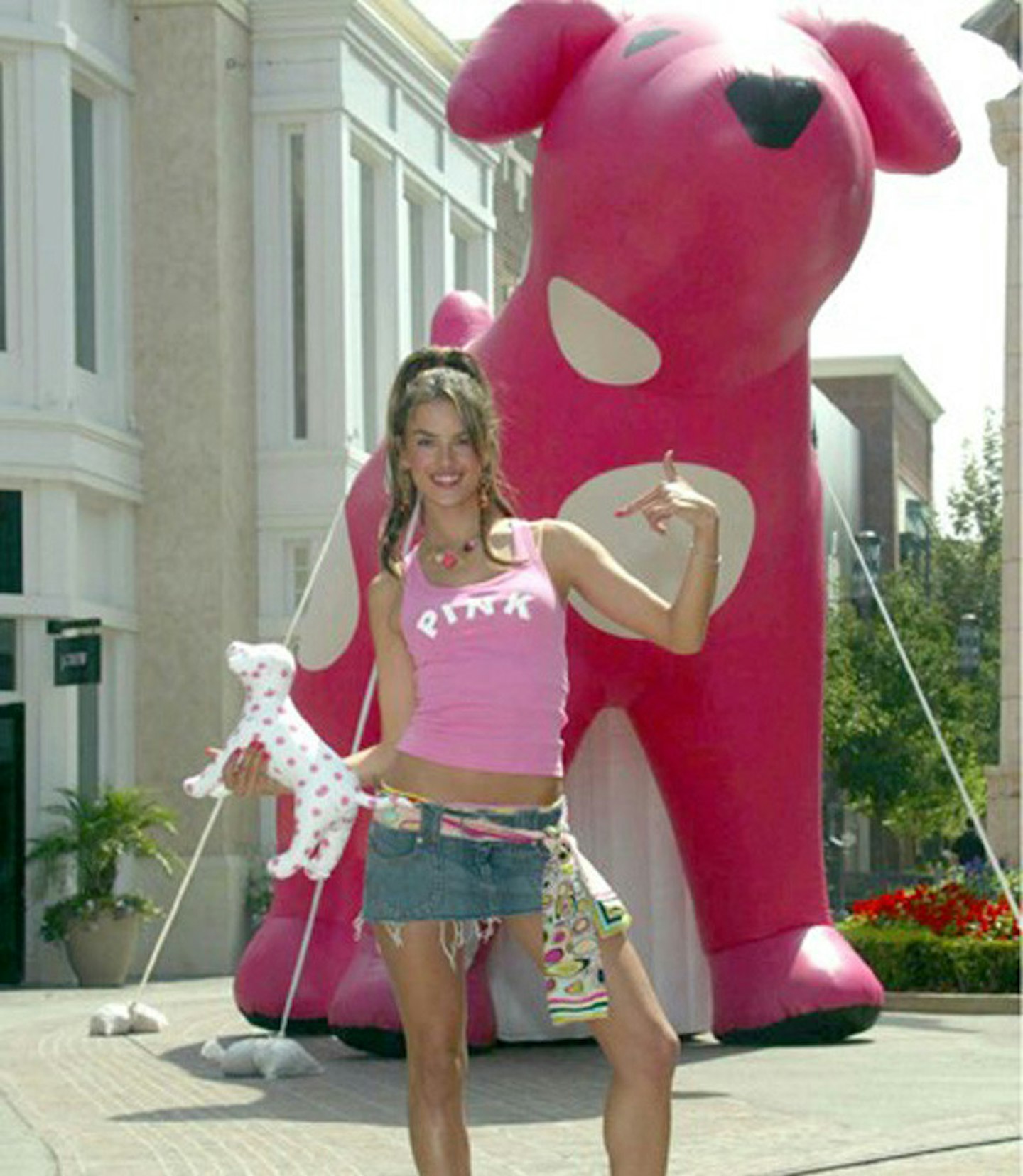 1 of 29
alessandra-ambrosio-victorias-secret
Alessandra Ambrosio at a classy Victoria's Secret launch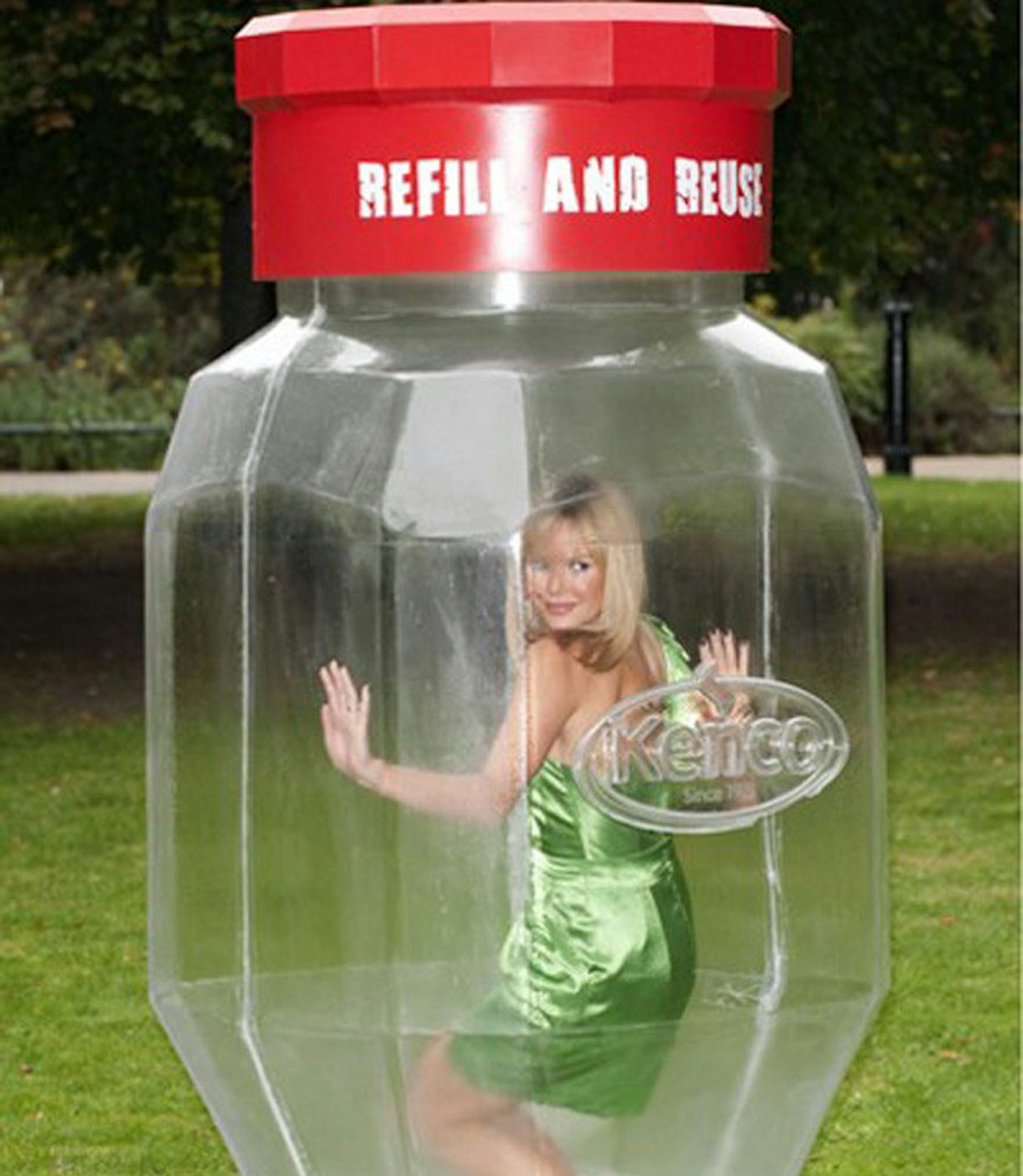 2 of 29
amanda-holden-coffee
No idea why they've put Amanda Holden INSIDE a coffee jar...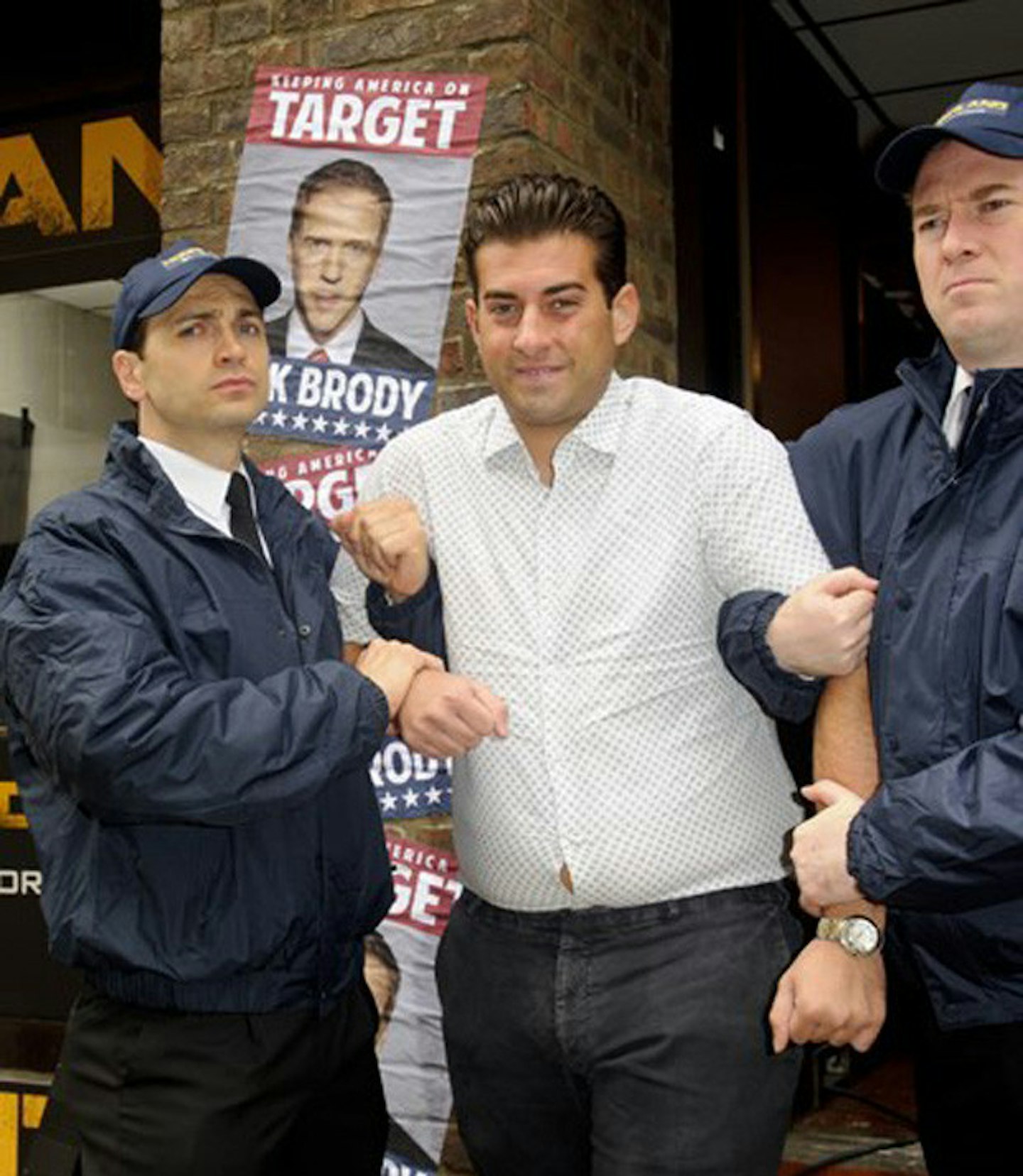 3 of 29
arg-homeland
James 'Arg' Argent gets 'arrested' to promote the new series of Homeland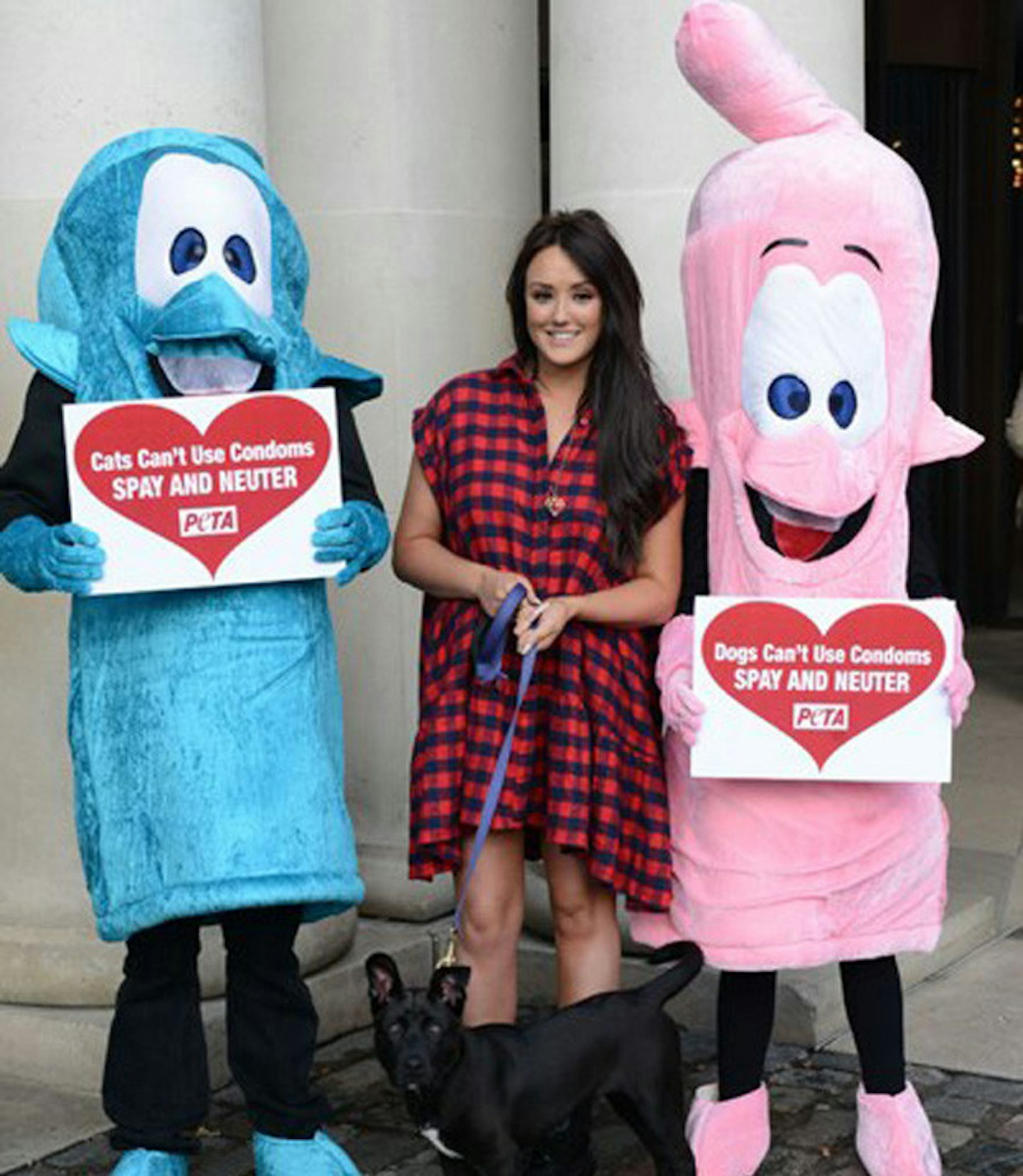 4 of 29
charlotte-crosby-condoms
Charlotte Crosby promotes safe sex... for pets?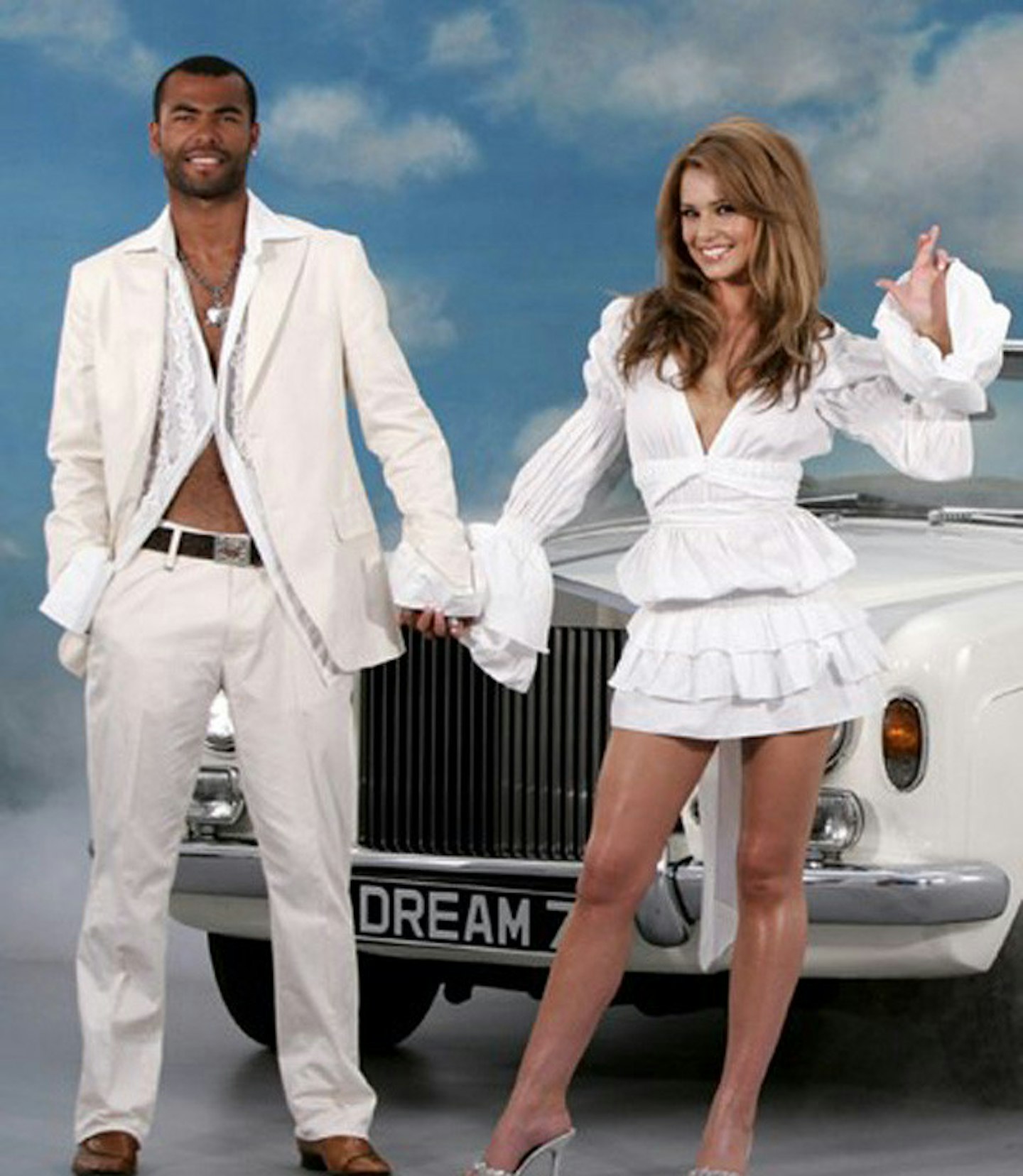 5 of 29
cheryl-ashley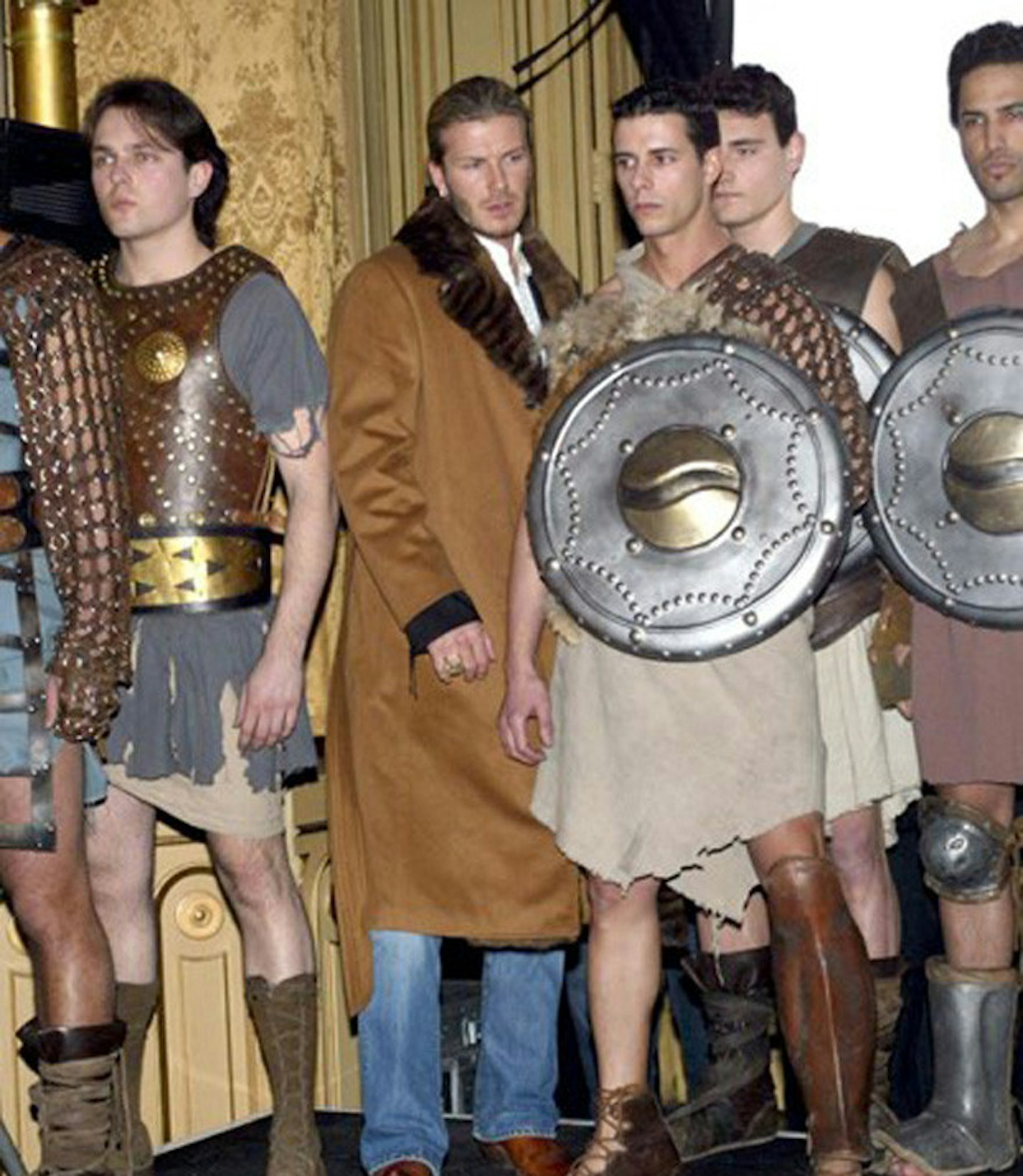 6 of 29
david-beckham-pepsi
David Beckham and a bunch of gladiators, supposedly promoting Pepsi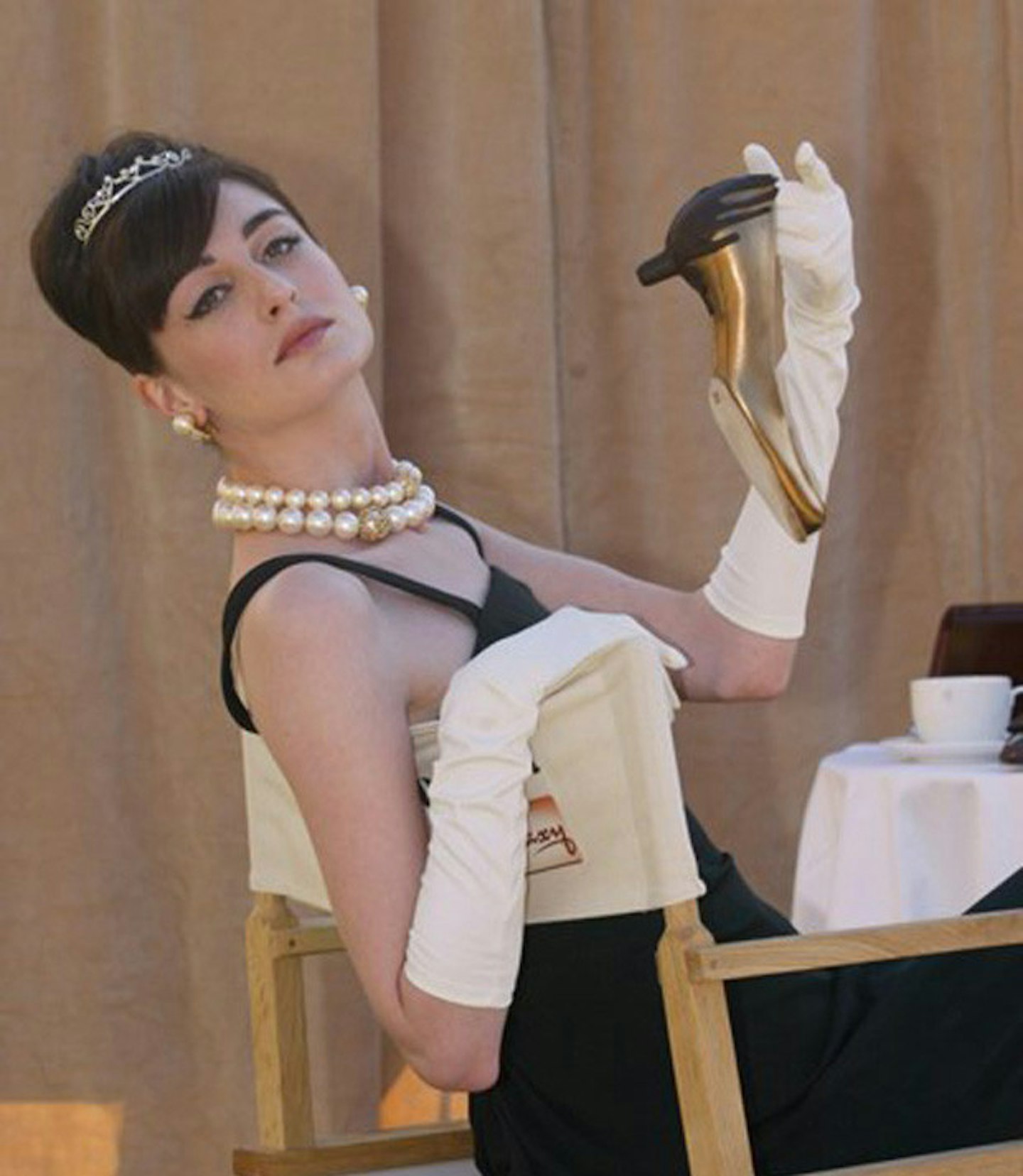 7 of 29
erin-shoe
Supermodel Erin O'Connor doing something with a chocolate-coated shoe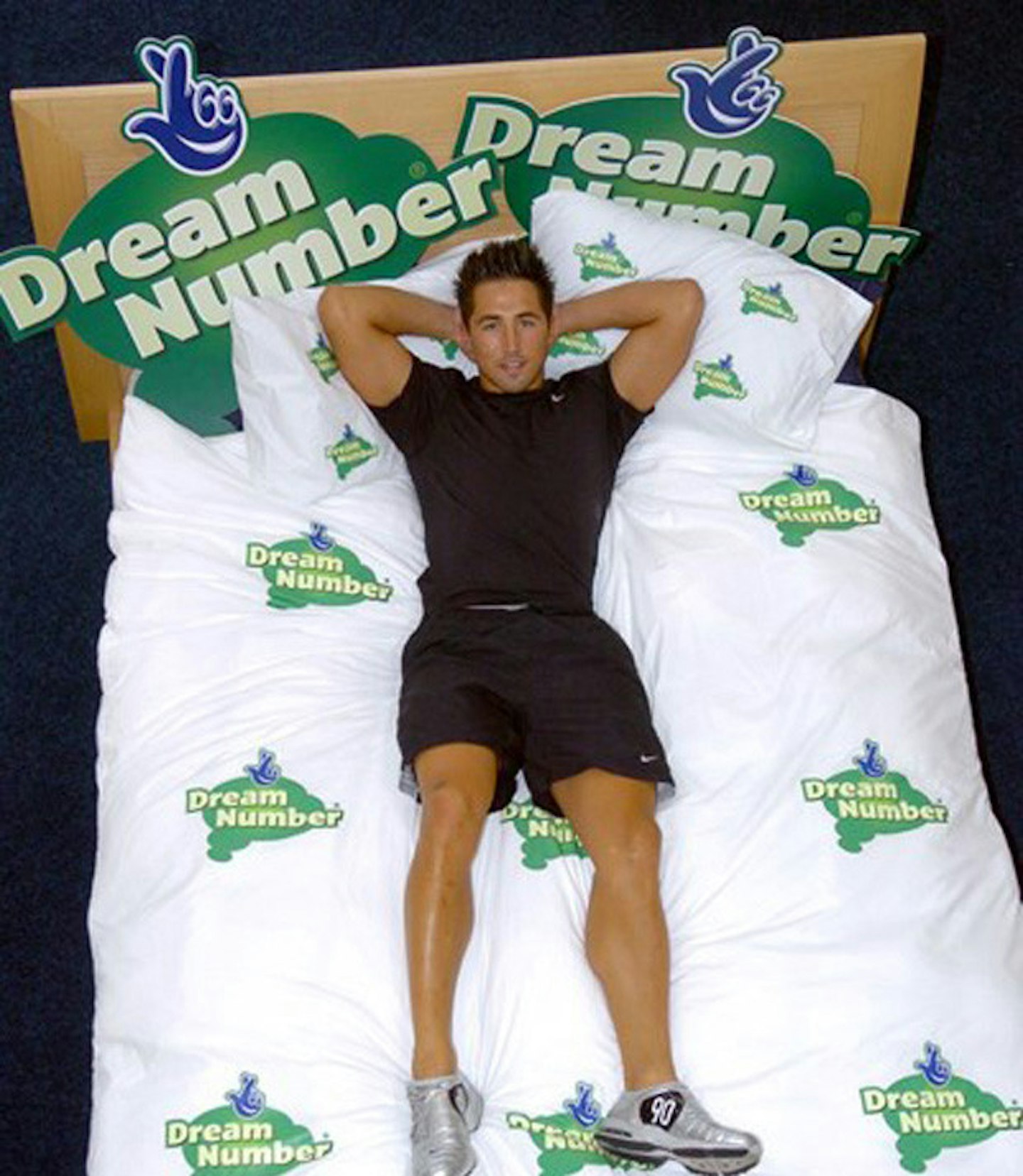 8 of 29
gavin-henson-lottery
Gavin Henson dreaming about his Lottery win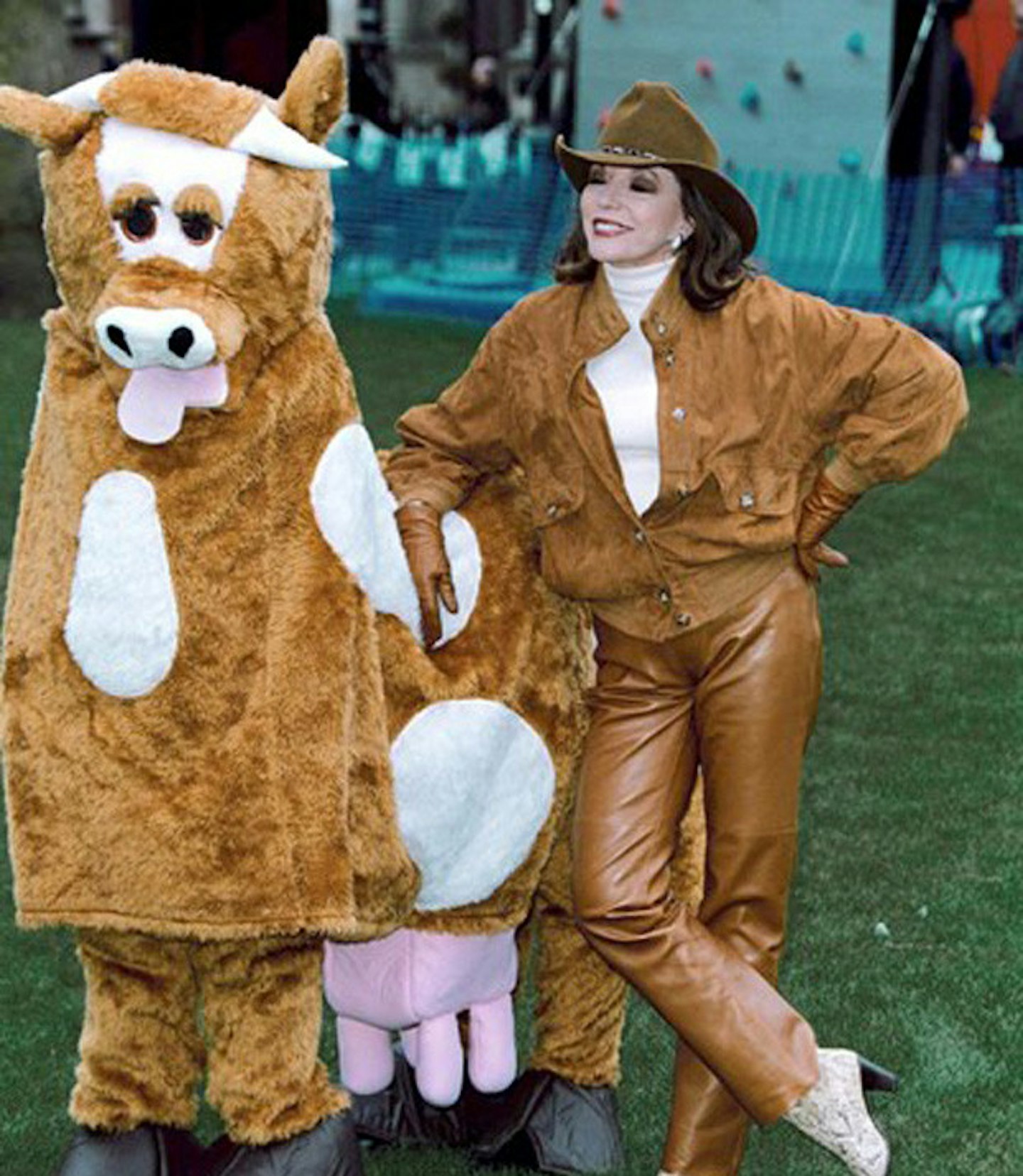 9 of 29
joan-collin
Joan Collins with one of her co-stars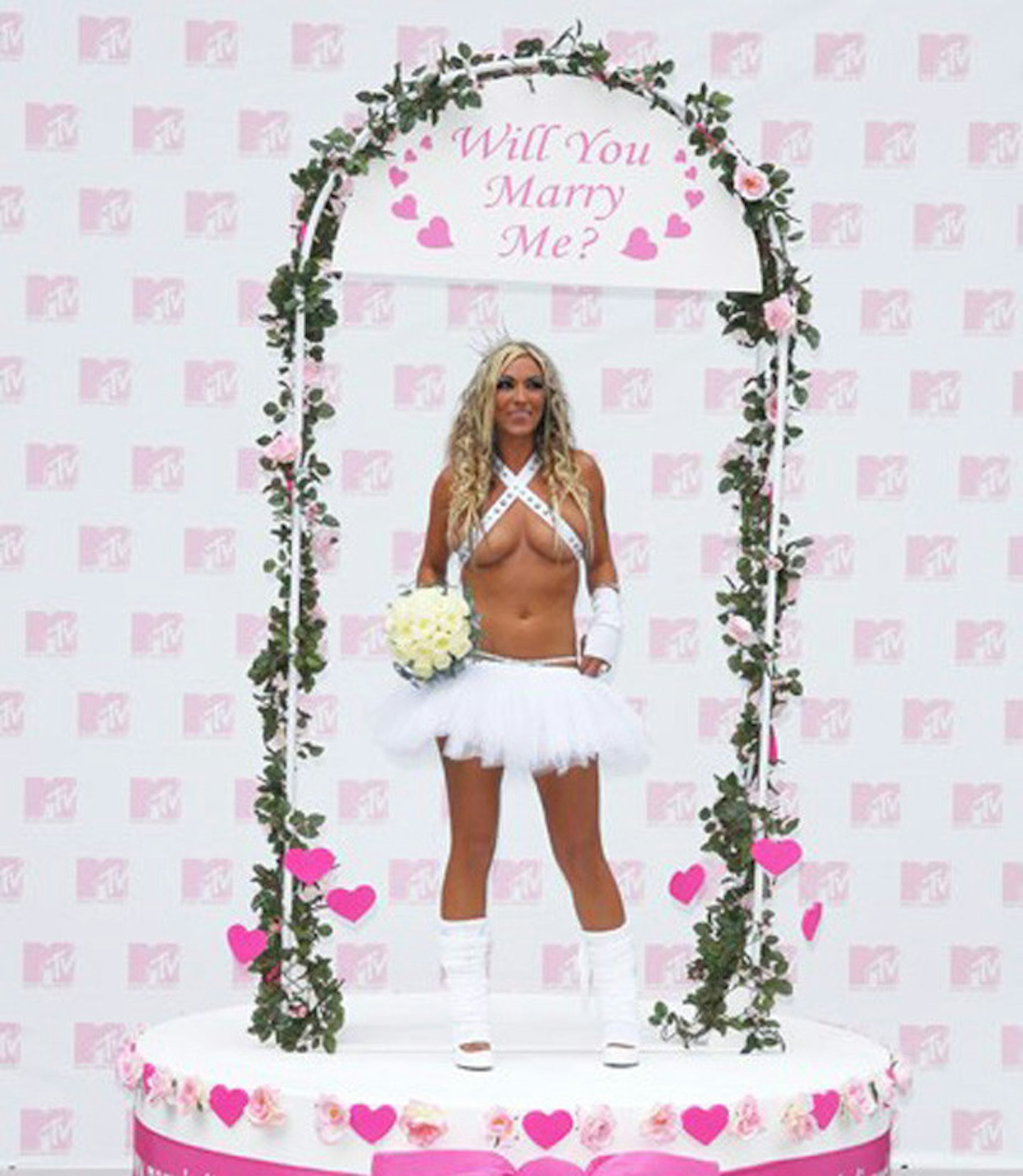 10 of 29
jodie-marsh-married
Jodie Marsh wants to get married, so she does THIS.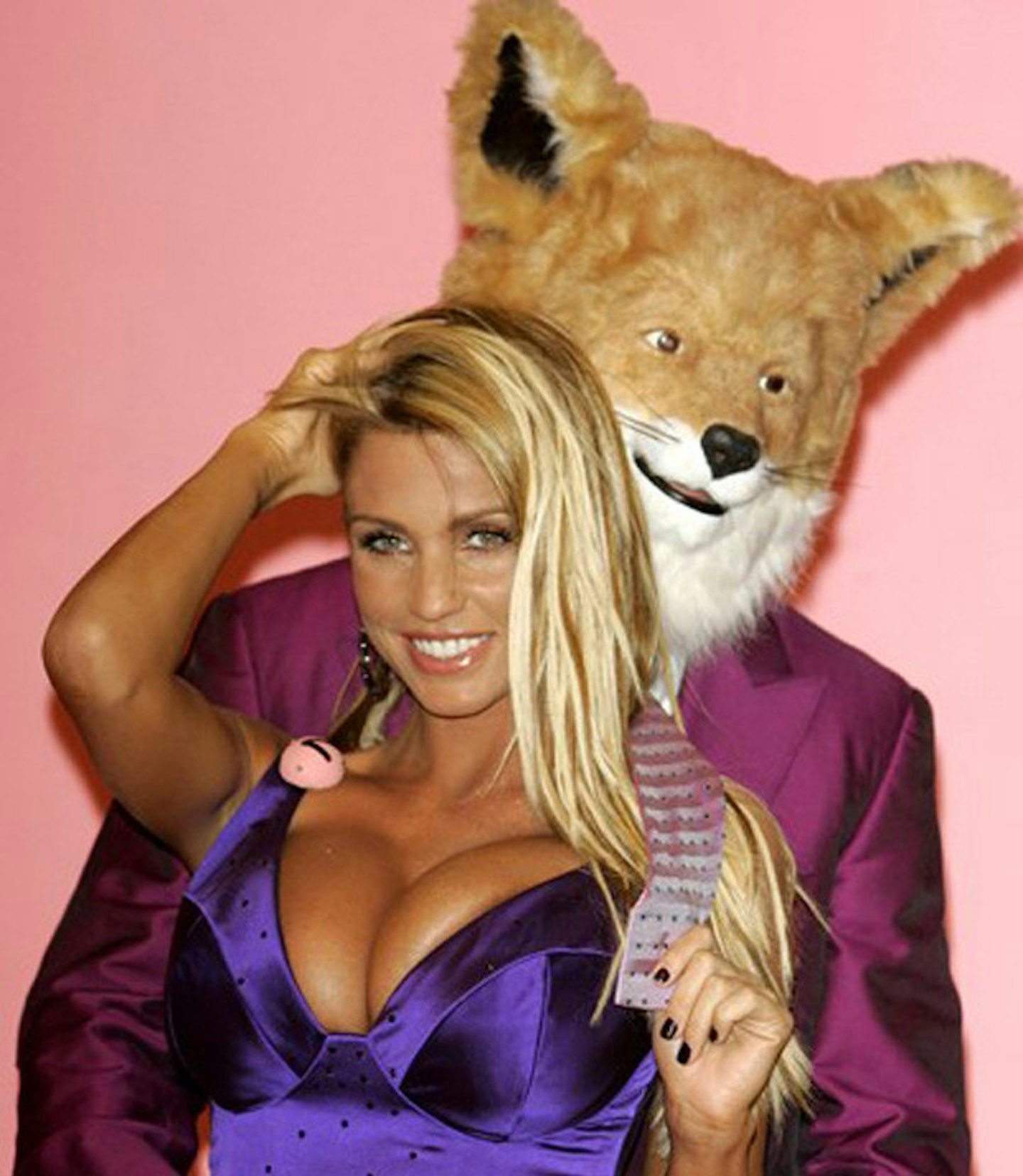 11 of 29
katie-price-foxy-bingo
Katie Price doing what she does at a fearful-looking fox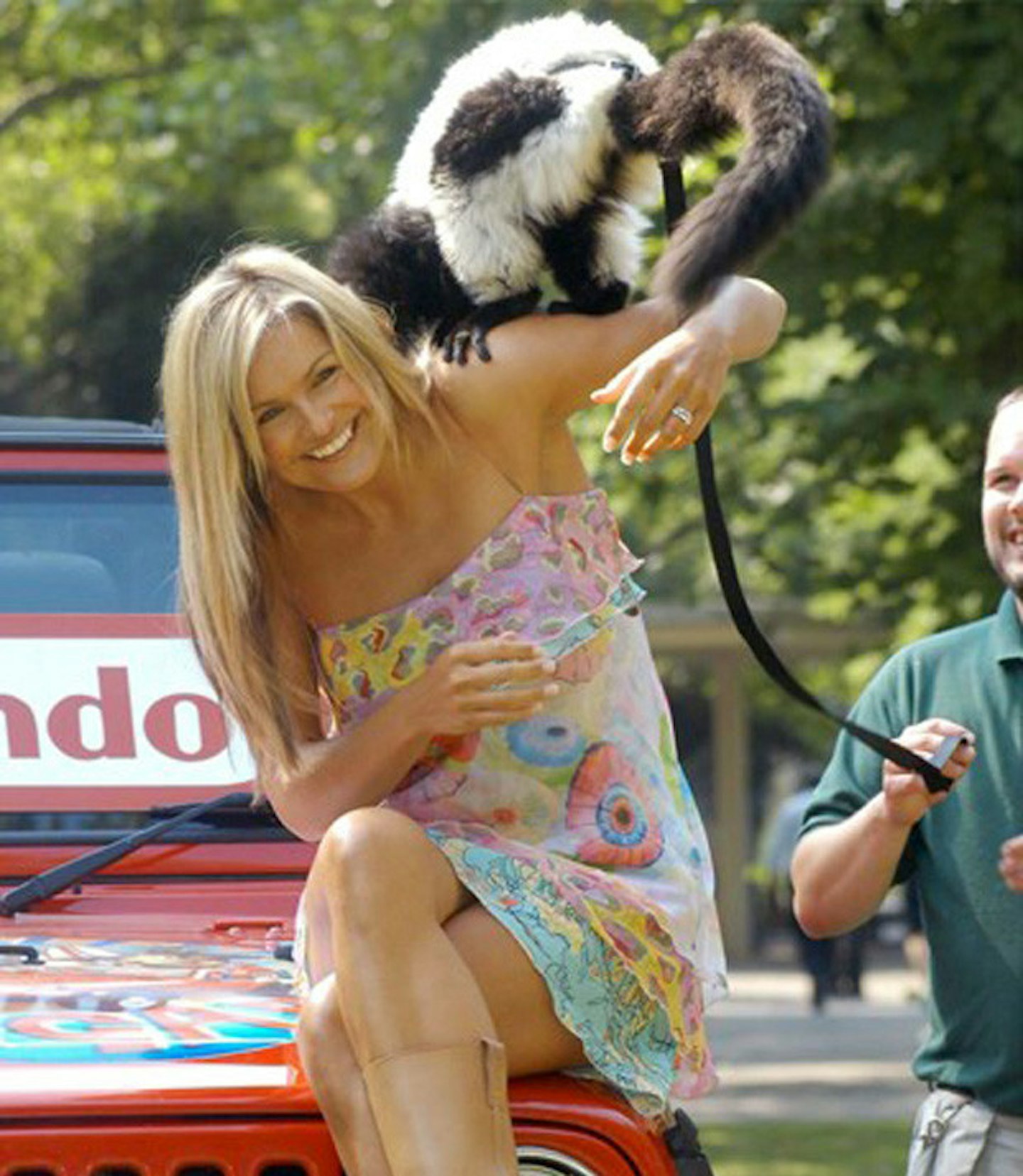 12 of 29
katy-hill-nintendo
Katie Hill and a lemur team up to do something for Nintendo? We think?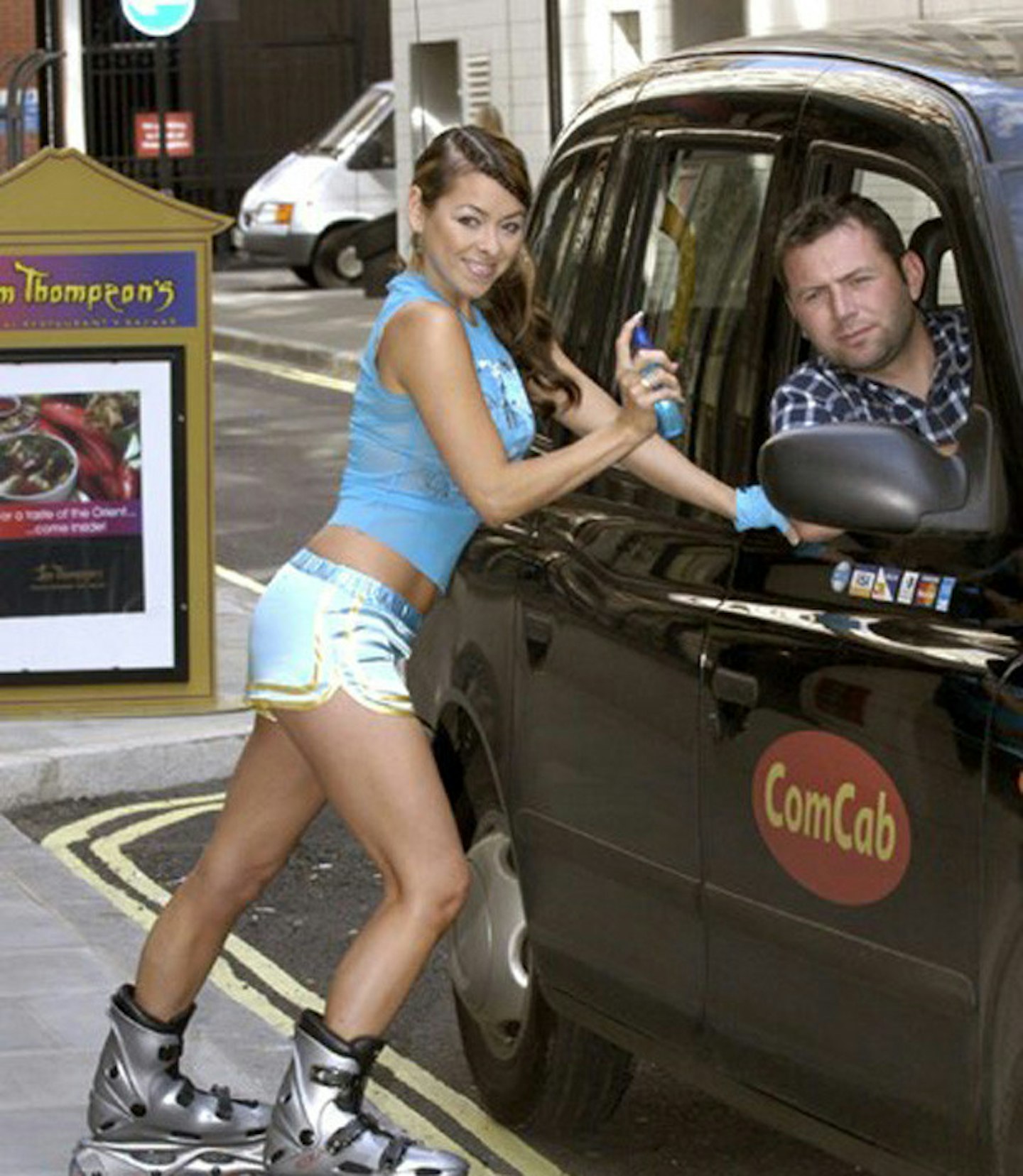 13 of 29
lisa-scott-lee
Lisa Scott Lee off of Steps spraying a cabbie in the eyes for some new body spray or something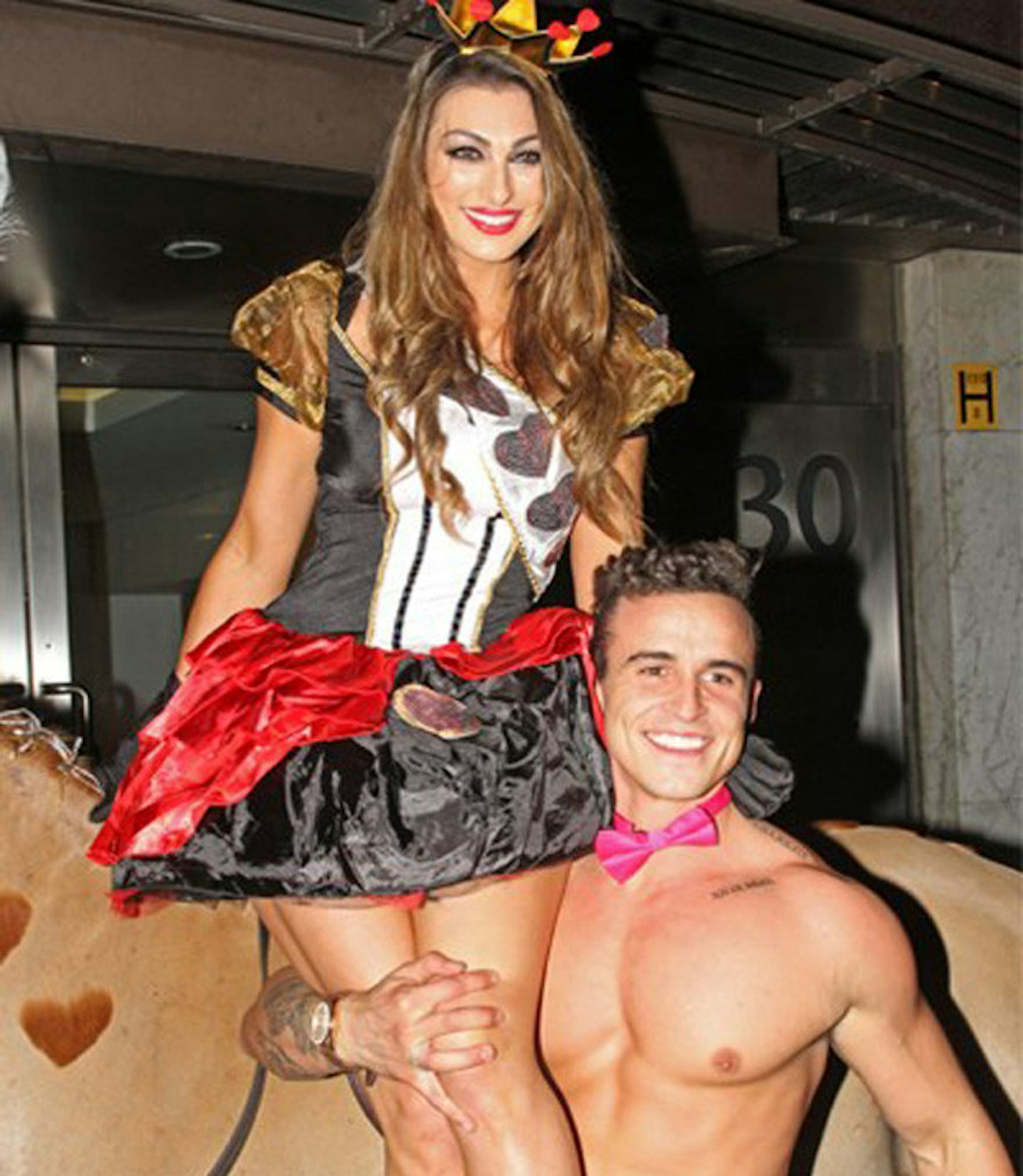 14 of 29
luisa-zissman-bakers-tool
Luisa Zissman at her typically low-key Bakers' Tools launch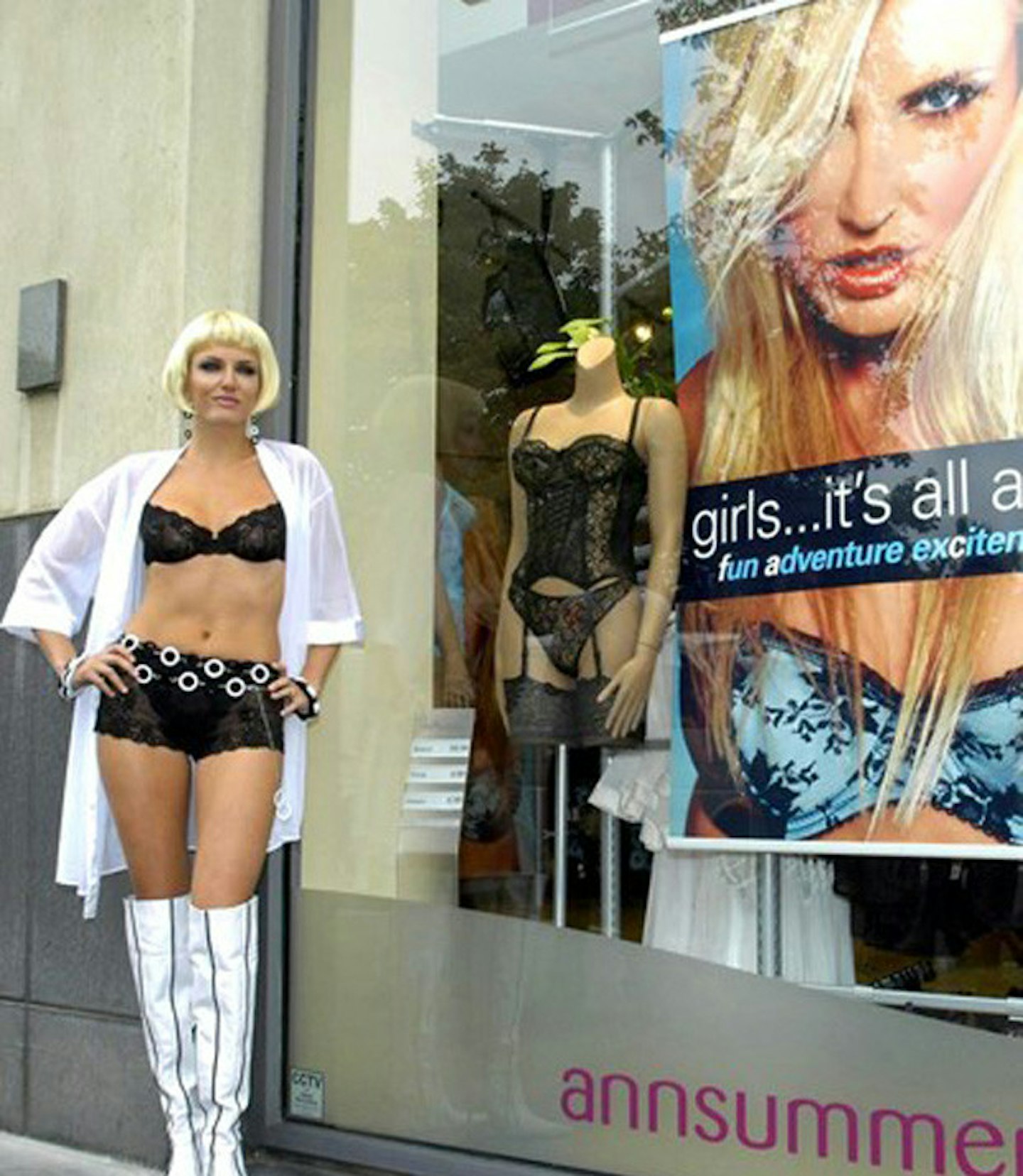 15 of 29
nancy-sorrell
Nancy Sorrell and some underwear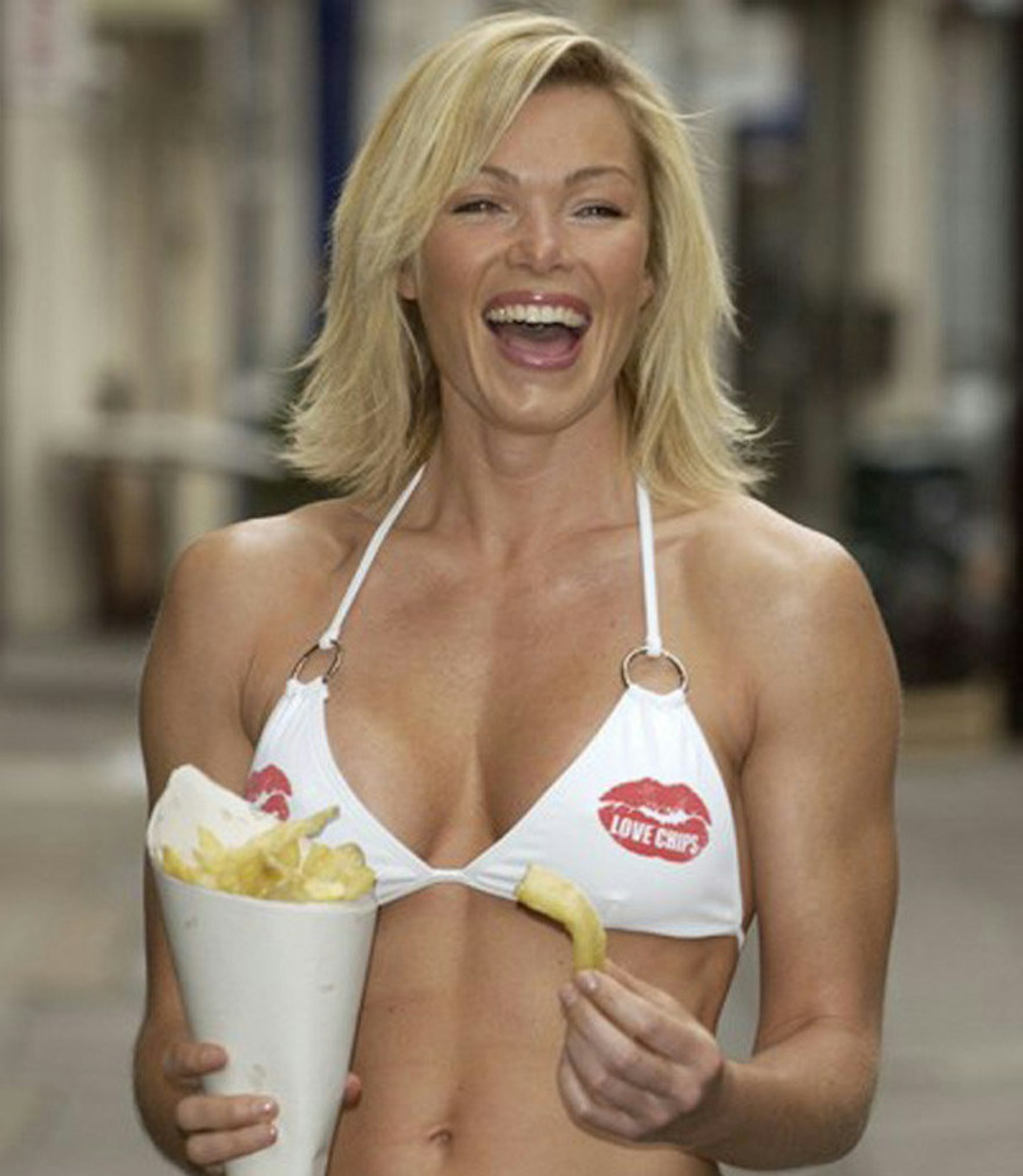 16 of 29
nell-mcandrew-chips
Nell McAndrew promoting chips in a bikini. We didn't think chips needed any more PR, tbh...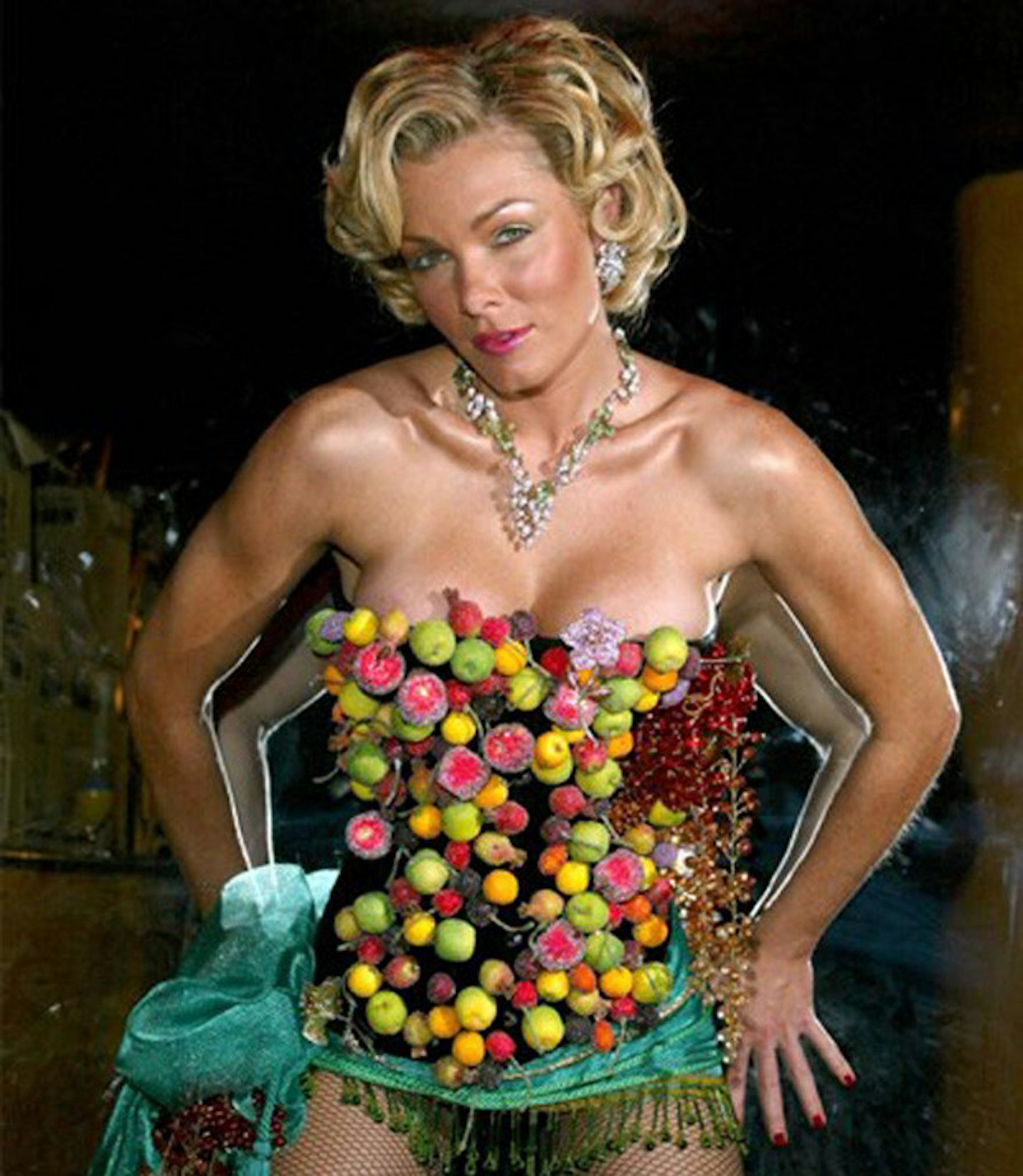 17 of 29
nell-mcandrew-juicer
Nell McAndrew (again) promoting a juicer by wearing a bodice made of fruit. Clever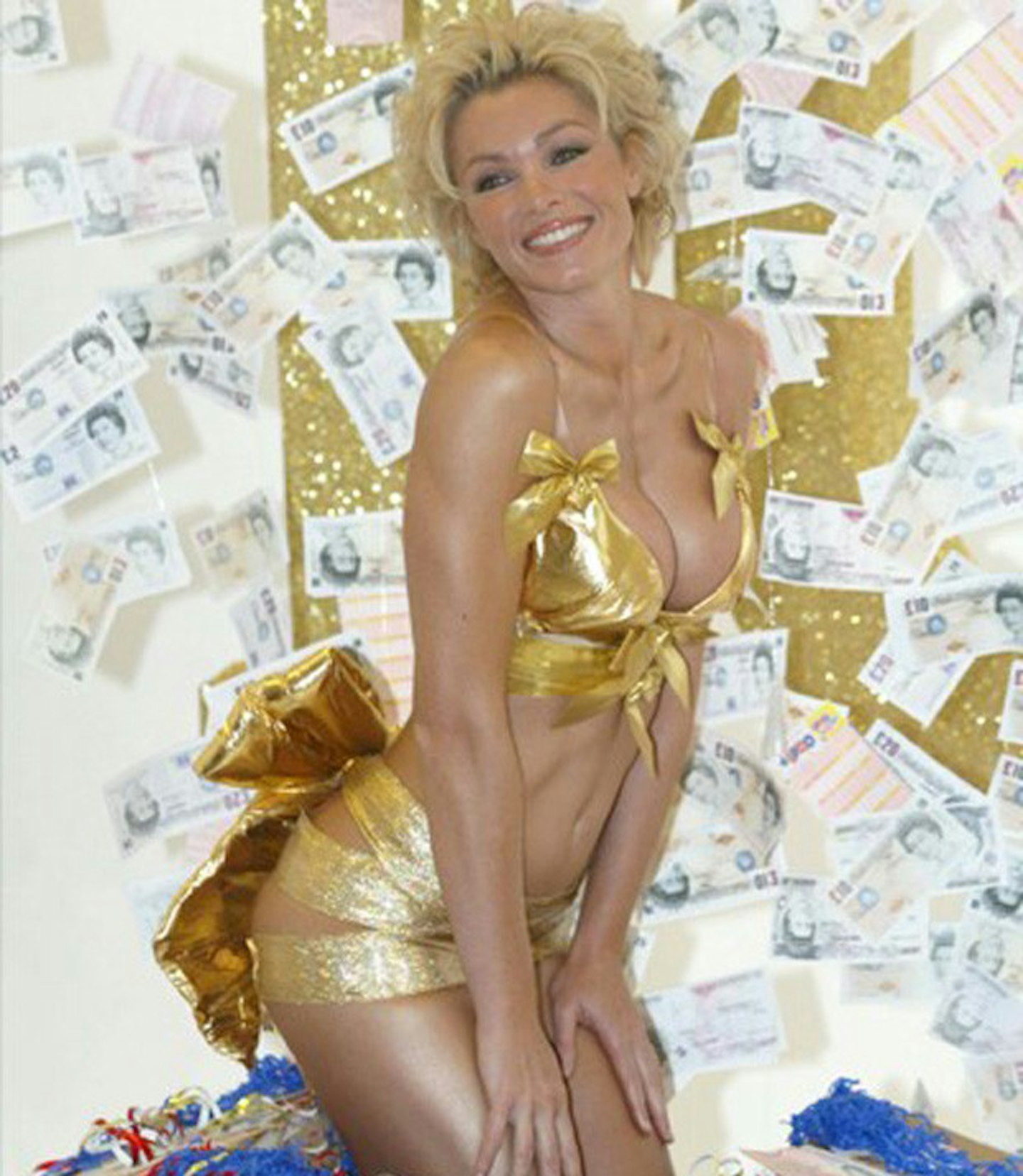 18 of 29
nell-mcandrew-lottery
Nell McAndrew (give it a rest, love) loving the Lottery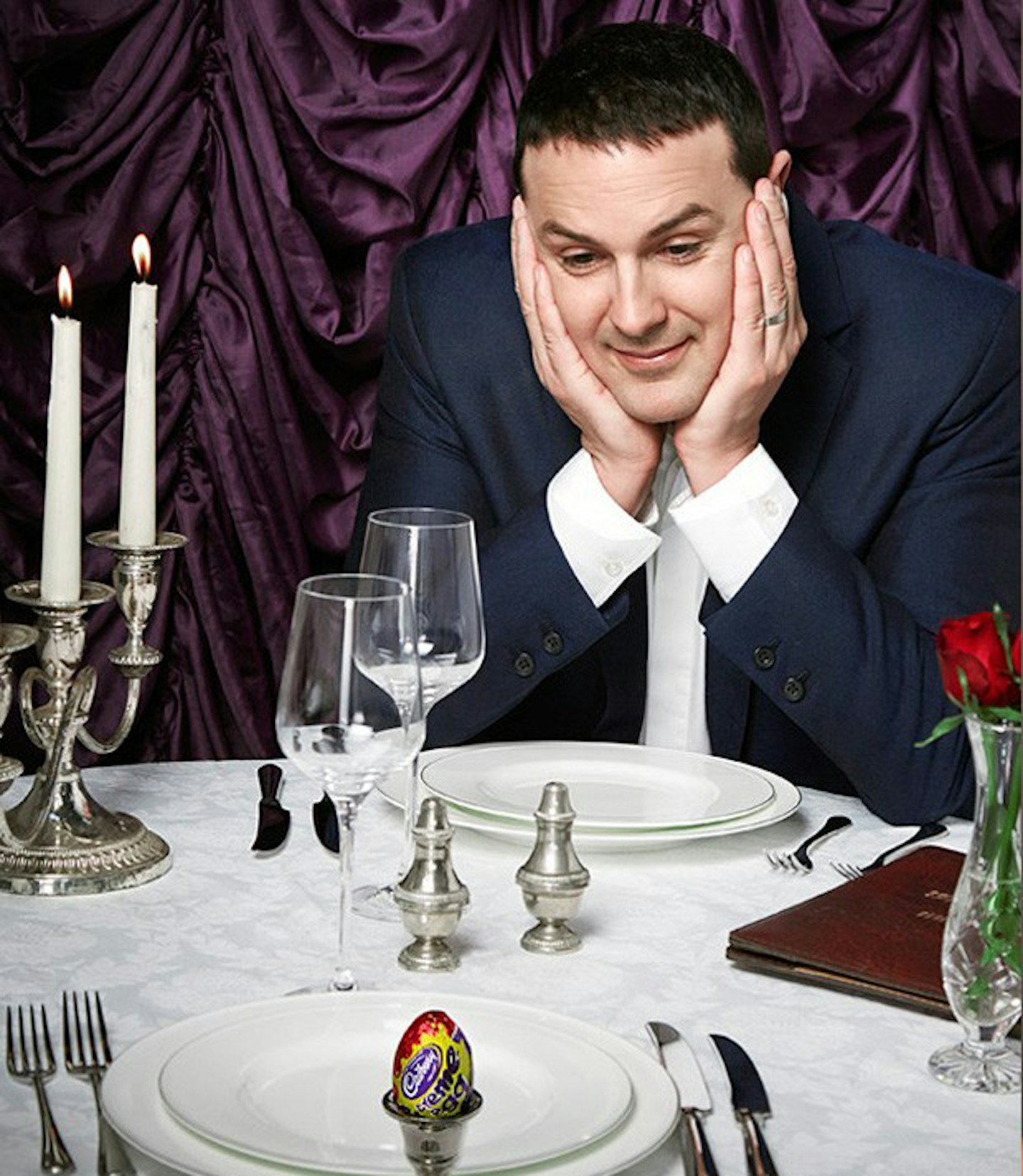 19 of 29
paddy-mcguinness-creme-egg
Paddy McGuinness loves a Creme Egg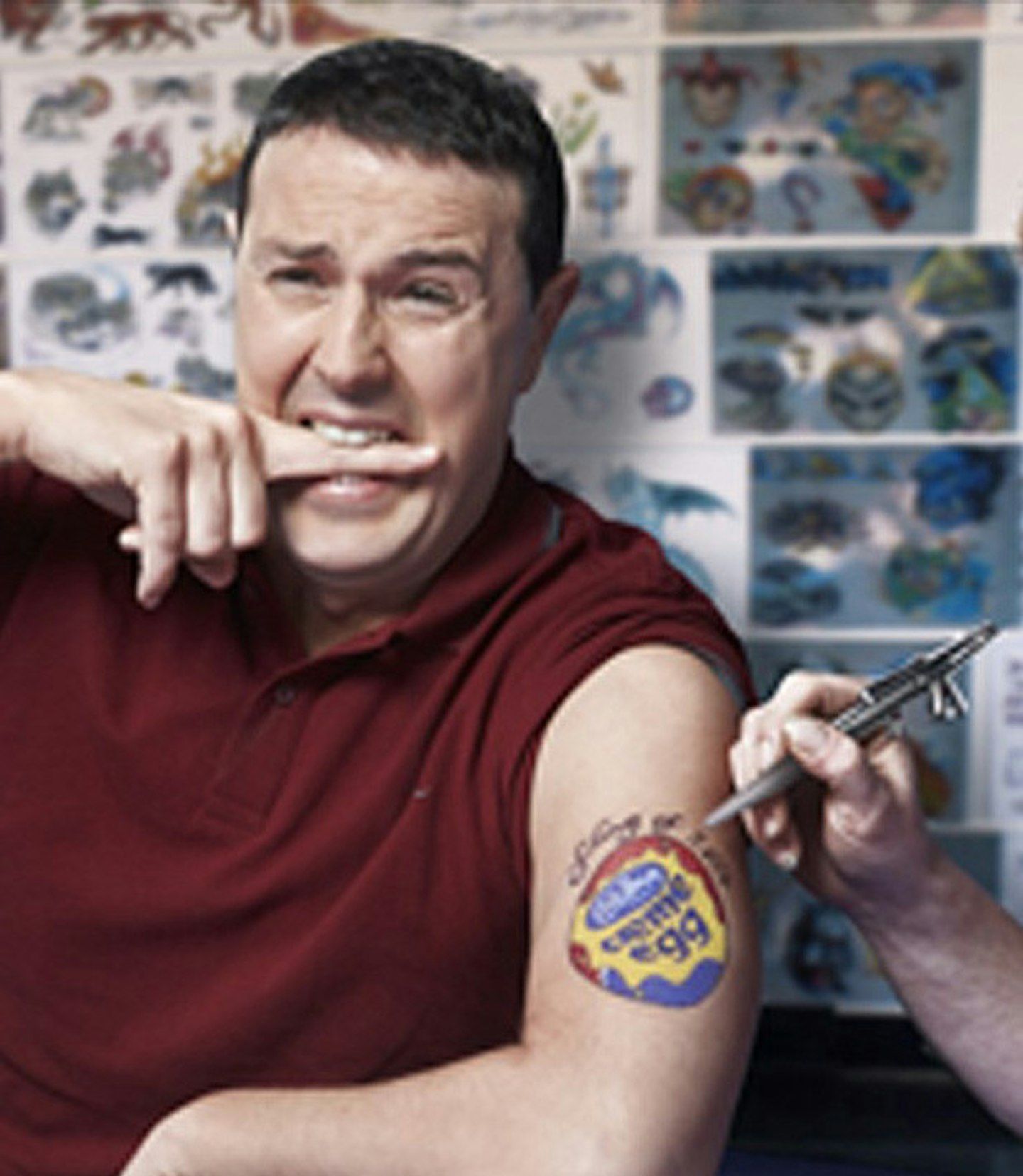 20 of 29
paddy-mcguinness-creme-egg2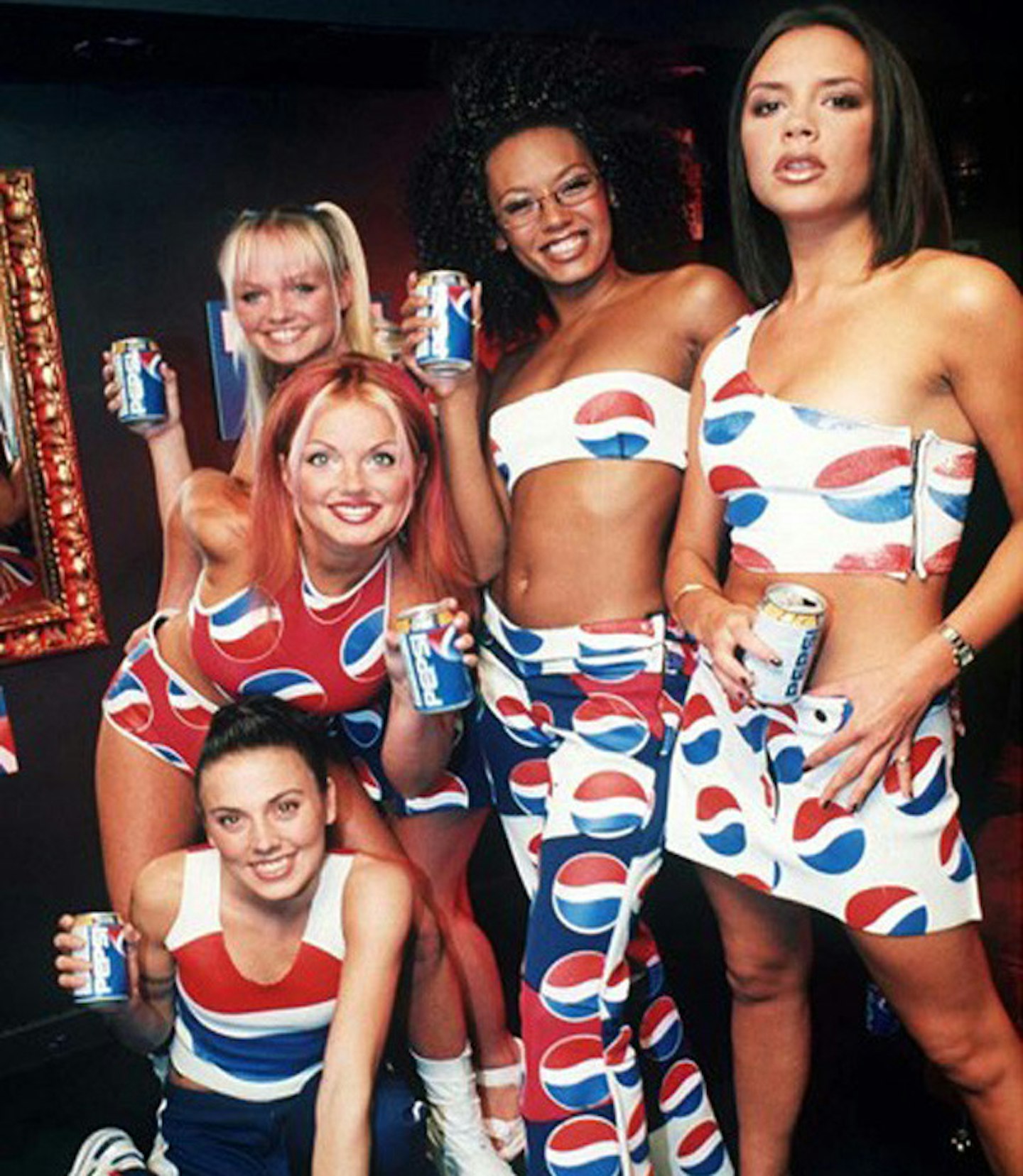 21 of 29
spice-girls-pepsi
No idea what the Spice Girls are promoting here. No idea at all...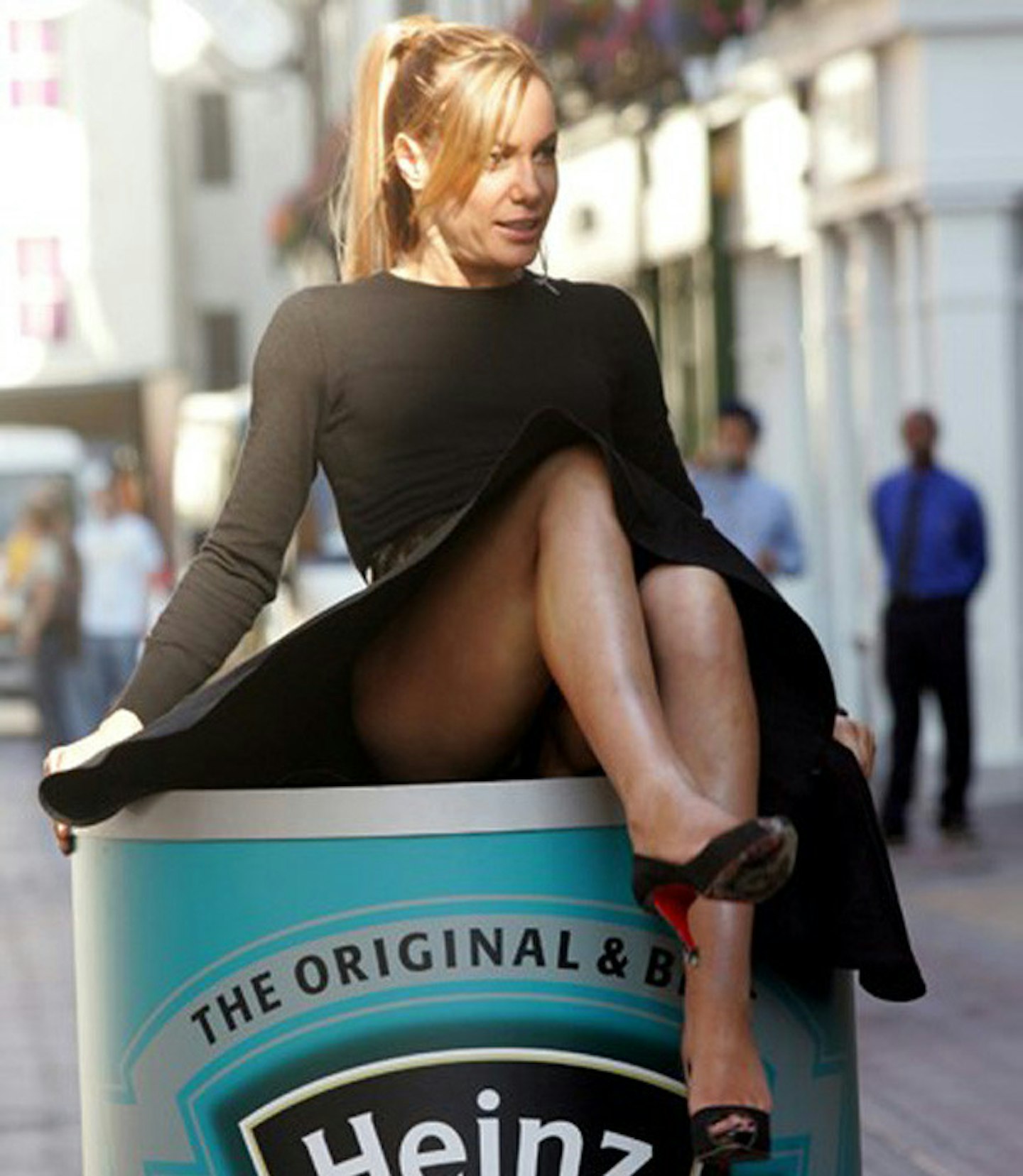 22 of 29
tara-palmer-tomkinson-beans
You can make your own jokes up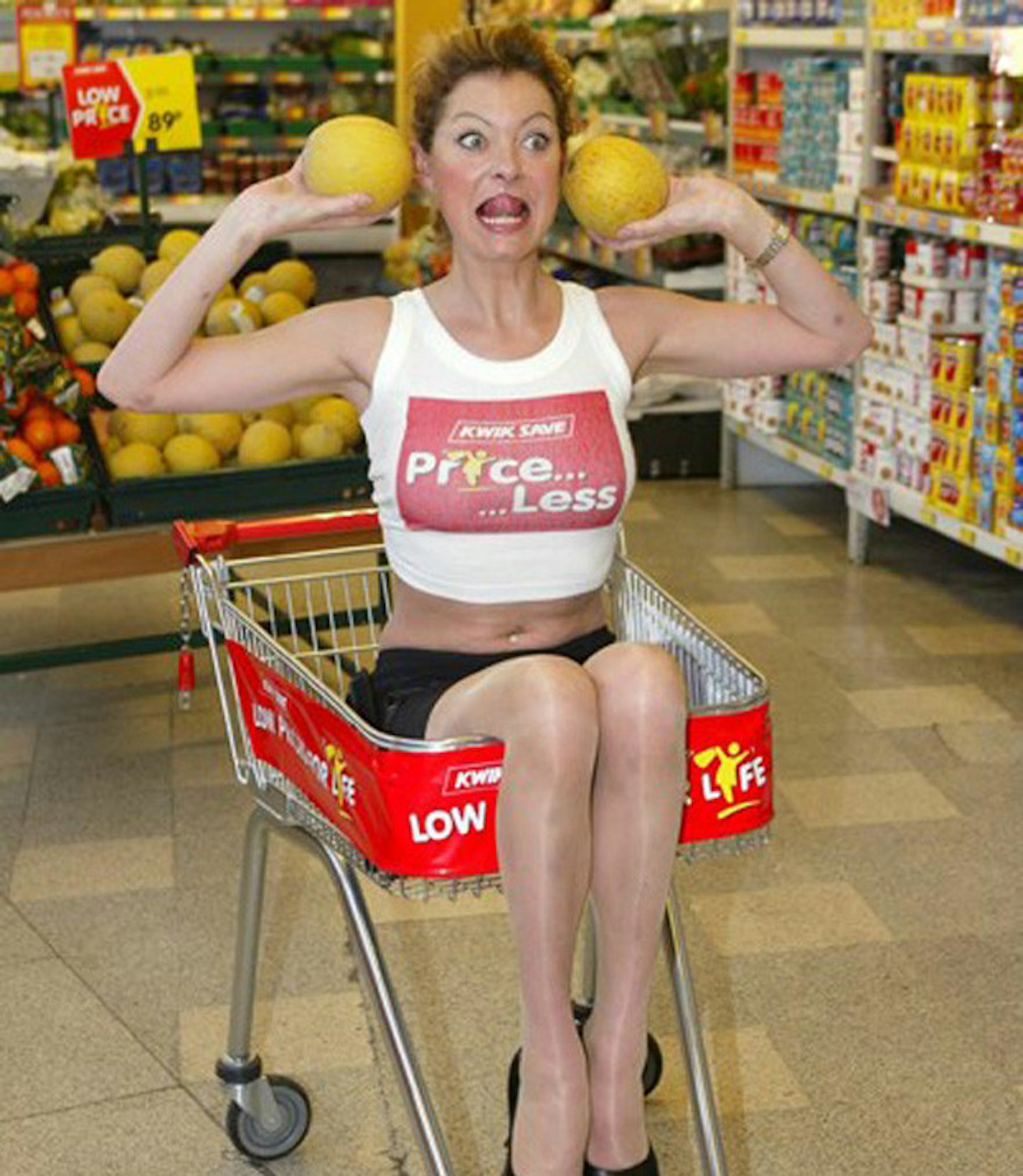 23 of 29
Tracy-shaw-kwik-save
Tracy Shaw inside a shopping trolley while holding two melons up to her eyes is somehow promoting Kwik-Save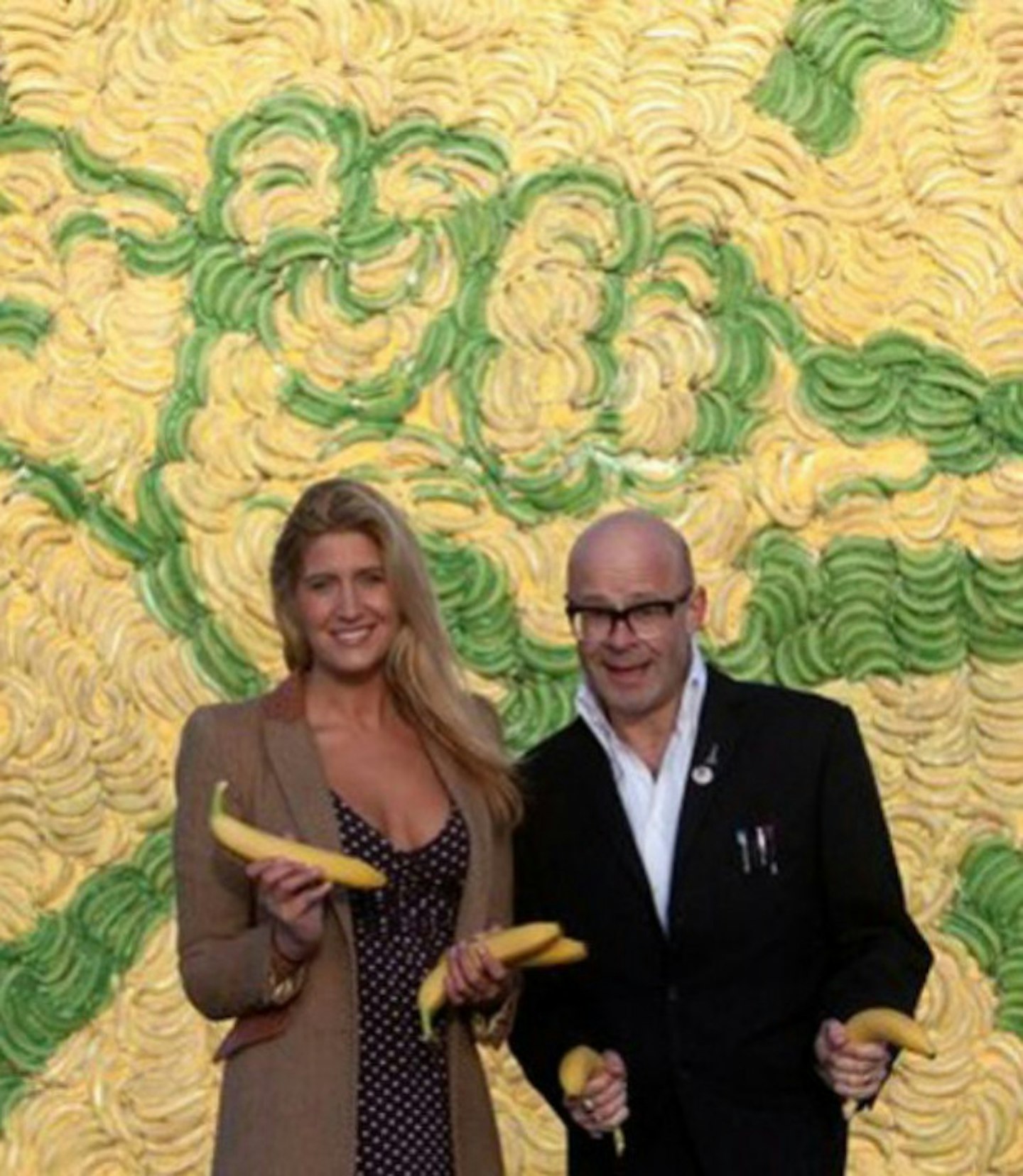 24 of 29
cheska-bananas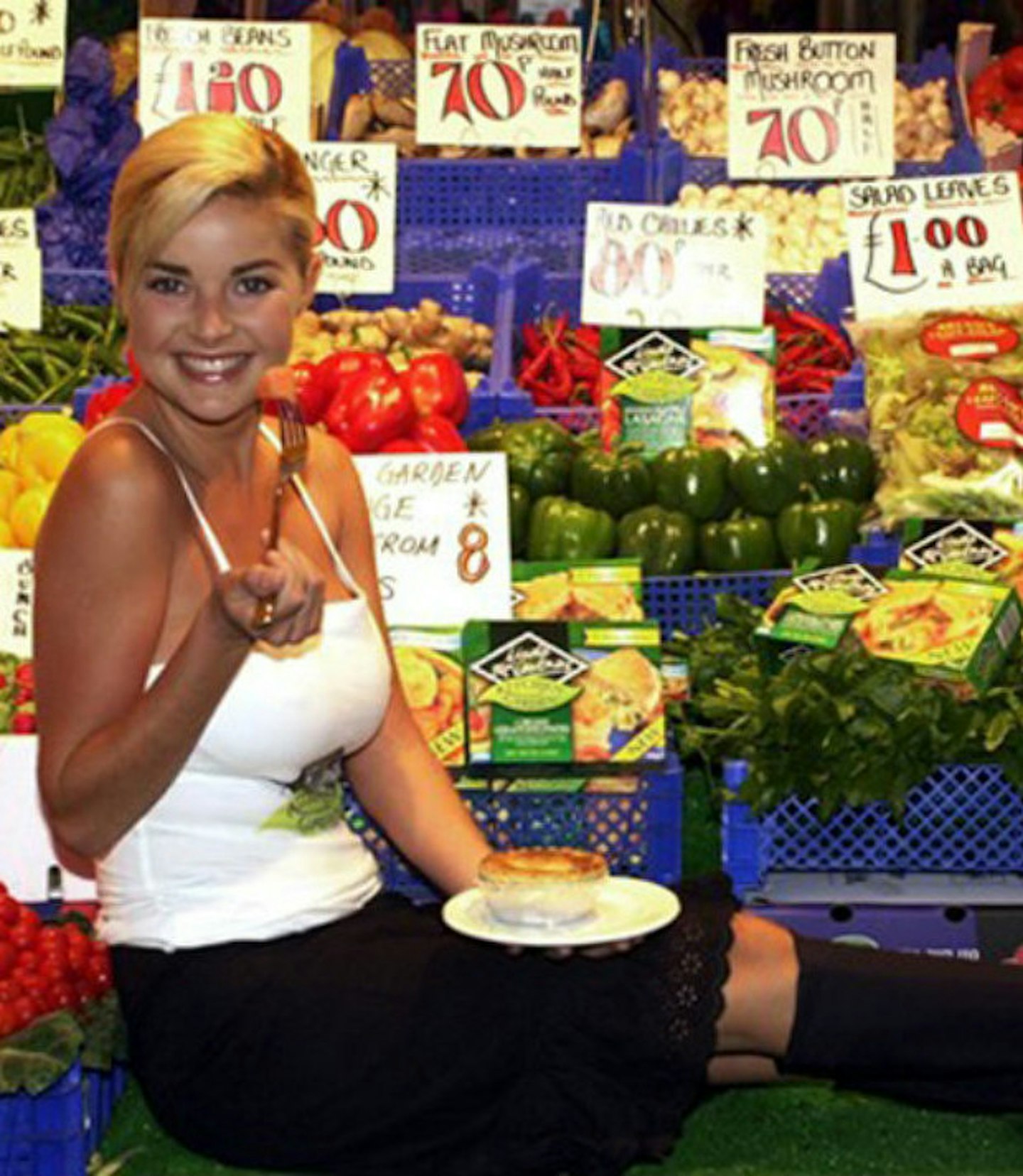 25 of 29
gail-porter-veggie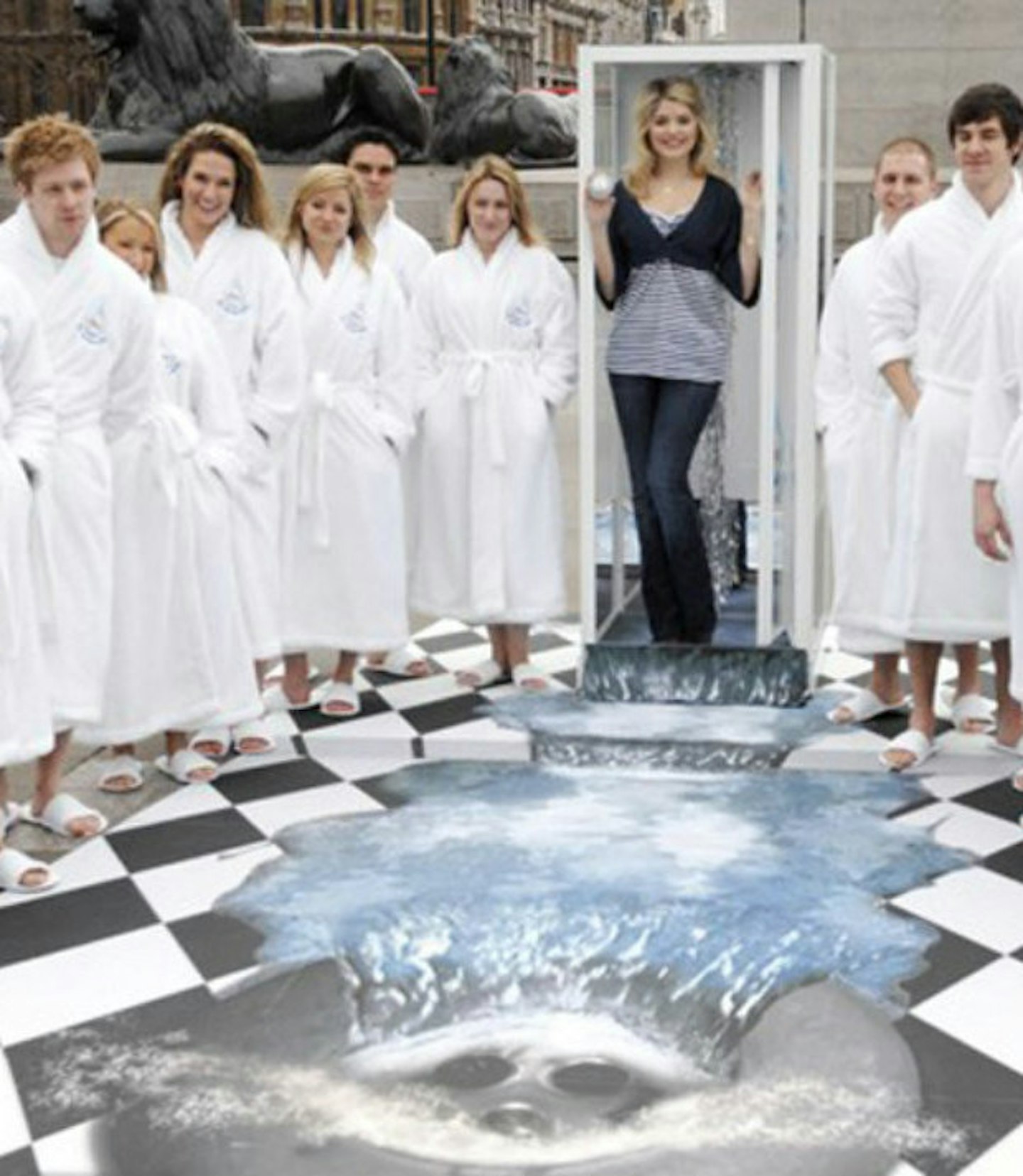 26 of 29
holly-willoughby-showers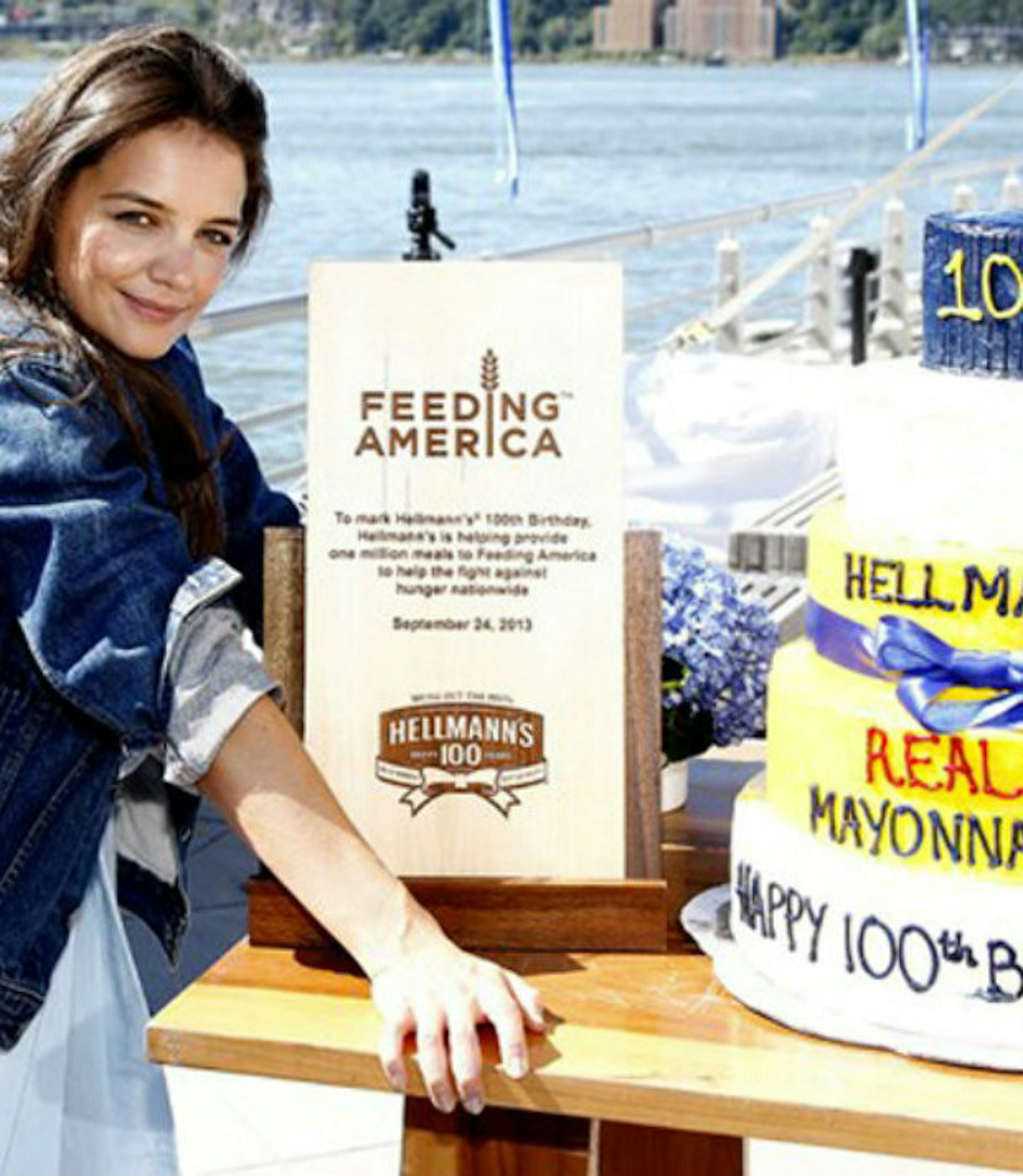 27 of 29
katie-holmes-mayo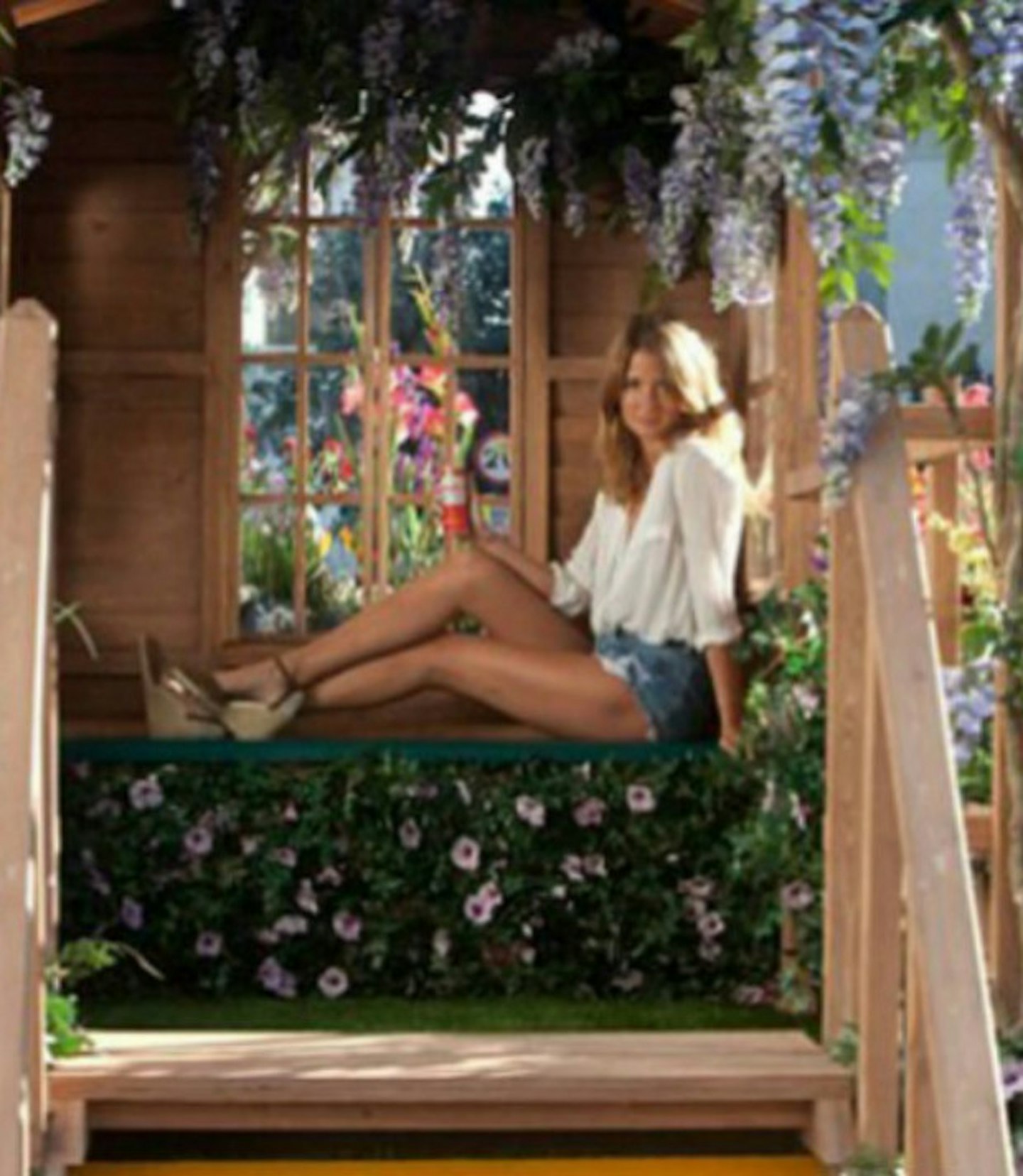 28 of 29
millie_mackintosh_skip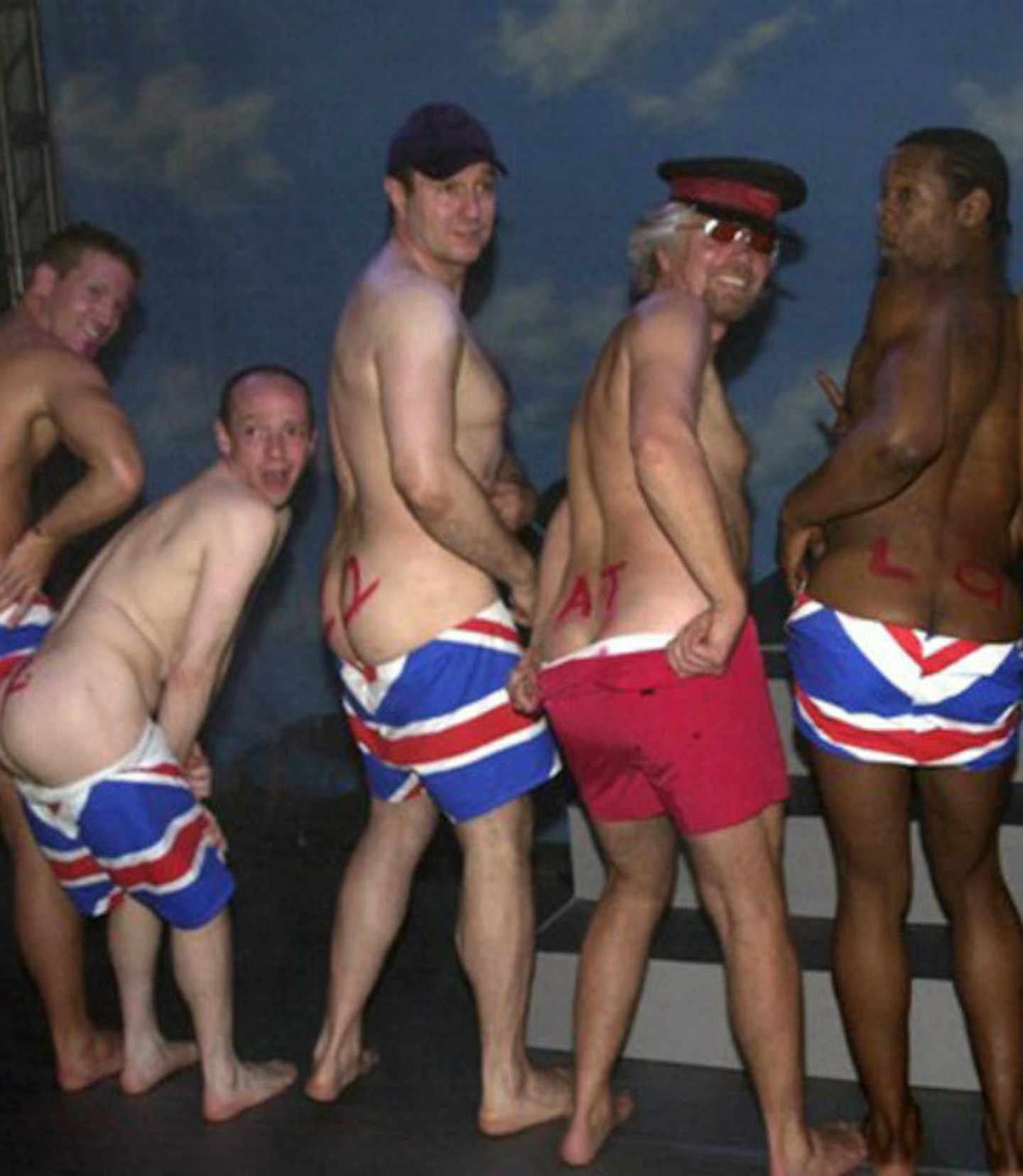 29 of 29
richard-branson-virgin