When you've been in the biz as long as Peter Andre, you'd be forgiven for being a bit jaded, but the 49 year old is positively raring to go when we meet him for a chat. He's thrilled to be making his official West End debut – we can't believe it's taken him this long either – in Grease at London's Dominion Theatre. Starring as both the Teen Angel and Vince Fontaine, Pete can't wait to perform in the show, telling us he was gutted to miss his chance at Danny Zuko years ago.
And that's not all he's excited about – Pete's eyes light up when we ask about his 16-year-old son Junior's burgeoning acting and music career, and he's equally proud to talk about all his kids (Princess, 14, Millie, eight, and Theo, five) as well as wife Emily.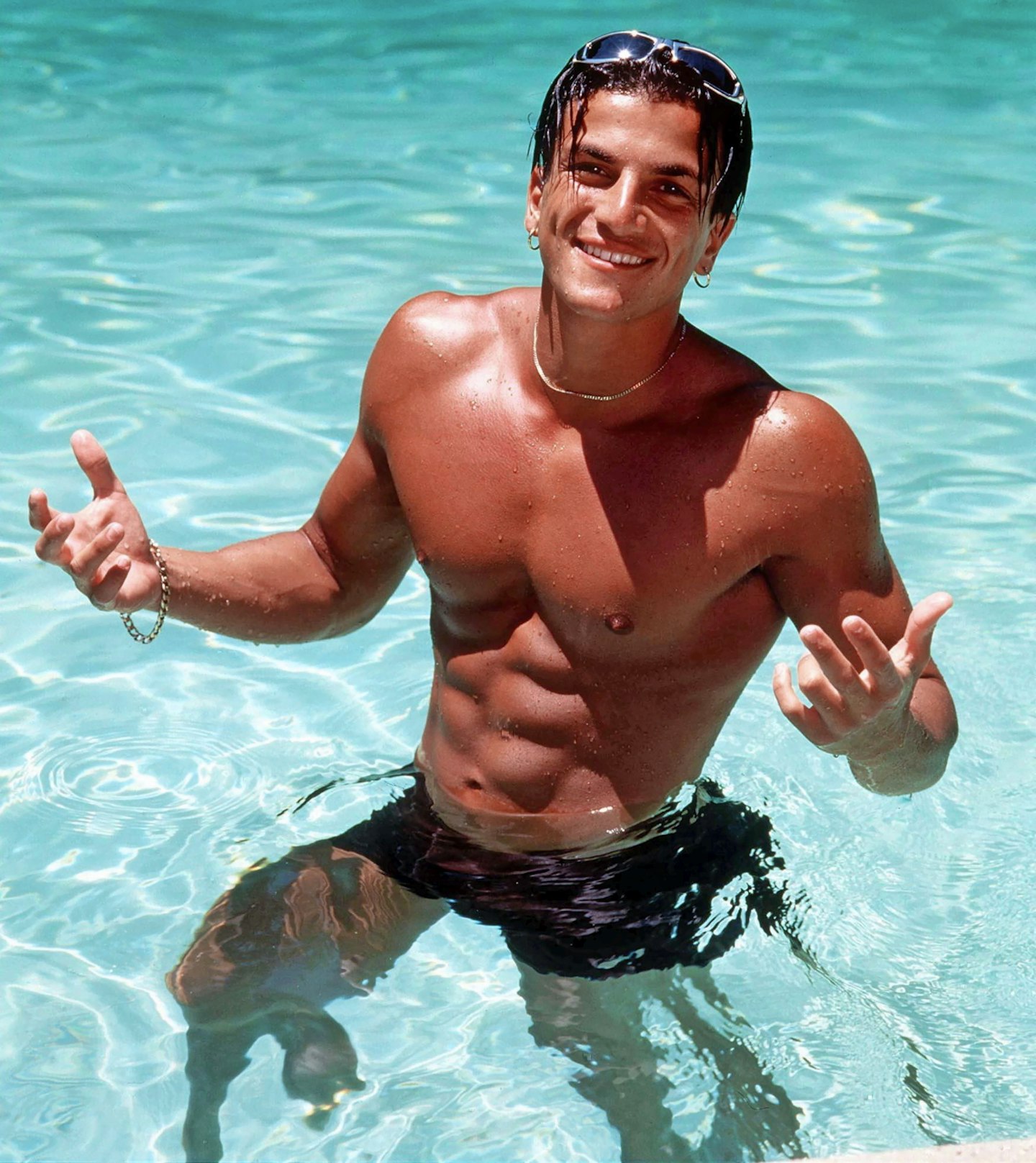 Pete sweetly tells us he's pretty much achieved everything he ever wanted in life, and now he's looking to the future, which he's adamant is heading into the Metaverse. Watch out for a Peter Andre ('90s six-pack and all) avatar coming to a VR headset near you…
You've been doing acting work with Junior?
Yeah, he's a really good actor. I did my first film three or four years ago.
It was a short film in America, and it won some great nominations at some film festivals. Then we got offered a part in a feature film; mine was quite small, Junior's was smaller. Since then, we did a short film for the government, actually, which hasn't been released yet. It's about online grooming and Junior's acting in it is amazing. And I'm filming a fun film at the moment, which I've loved doing, and that's going to be released later this year.
I think this one's going to have a lot more impact – I'm really excited.
How do you feel about Junior starting a showbiz career?
Nervous, because I've experienced things that are great, and things that are not so great. I've done stupid things, I've done things that I'm really proud of, things where I wish I'd listened more and wish I wasn't so stupid. He's just signed to Columbia Records, he's about to release music, so I know it's going to get crazy for him. I'm happy because I'm right next to him, but I'm also scared. I got signed at 16 and I wanted him signed at 16. I toured with Madonna, I did big arenas, I won awards – I did so much of what I wanted to do, and I've now said to him, "Think of what I did, and go much bigger. Go for it."
We love your TikToks with Princess, too – does it scare you how quickly she's growing up?
Yes! Do you know how many times we used to drive past convents and I'd be like, "Isn't that a lovely building? Wouldn't it be lovely to have a room in there?" And she's like, "Stop it, Dad!" She'll joke, "Well, who would I marry?" and I'll say, "A priest." We have this ongoing joke about it. But she's a really cool girl – she's got a really good heart and she's really caring. I've learnt to not have any different rules for her than I did for Junior – I treat them the same.
Is it tricky parenting teens alongside your younger two?
Teenagers have different needs; they're just as demanding but in different ways. They're also helpful. They start to help out a little and it makes it easier. I'm lucky… I mean, gosh, they actually really help me out.
Do you employ a bit of good cop/bad cop?
With Millie and Theo, Emily's definitely the bad cop. She's such an incredible mum, she's so hands-on with everything, so she's all about no fizzy drinks and no this or that. Whereas I'm like, "She's right, you shouldn't have fizzy drinks… tomorrow." Or, "Mum's right, Nutella's bad… after six…" [Laughs.] She's absolutely right, but I just bend the rules a bit. But now Millie's eight, she's like, "No, not having that, bad for my teeth, Mum said." I'm like, "Fine… Theo?"
He hasn't been brainwashed yet.
Would you ever do Keeping up with the Andres?
Well, we did have a big show – honestly, it was massive. I did about eight or nine series. Funnily enough, talking about the Kardashians, years and years ago, [Kim] tweeted about it because she had watched the show before they even did a reality show!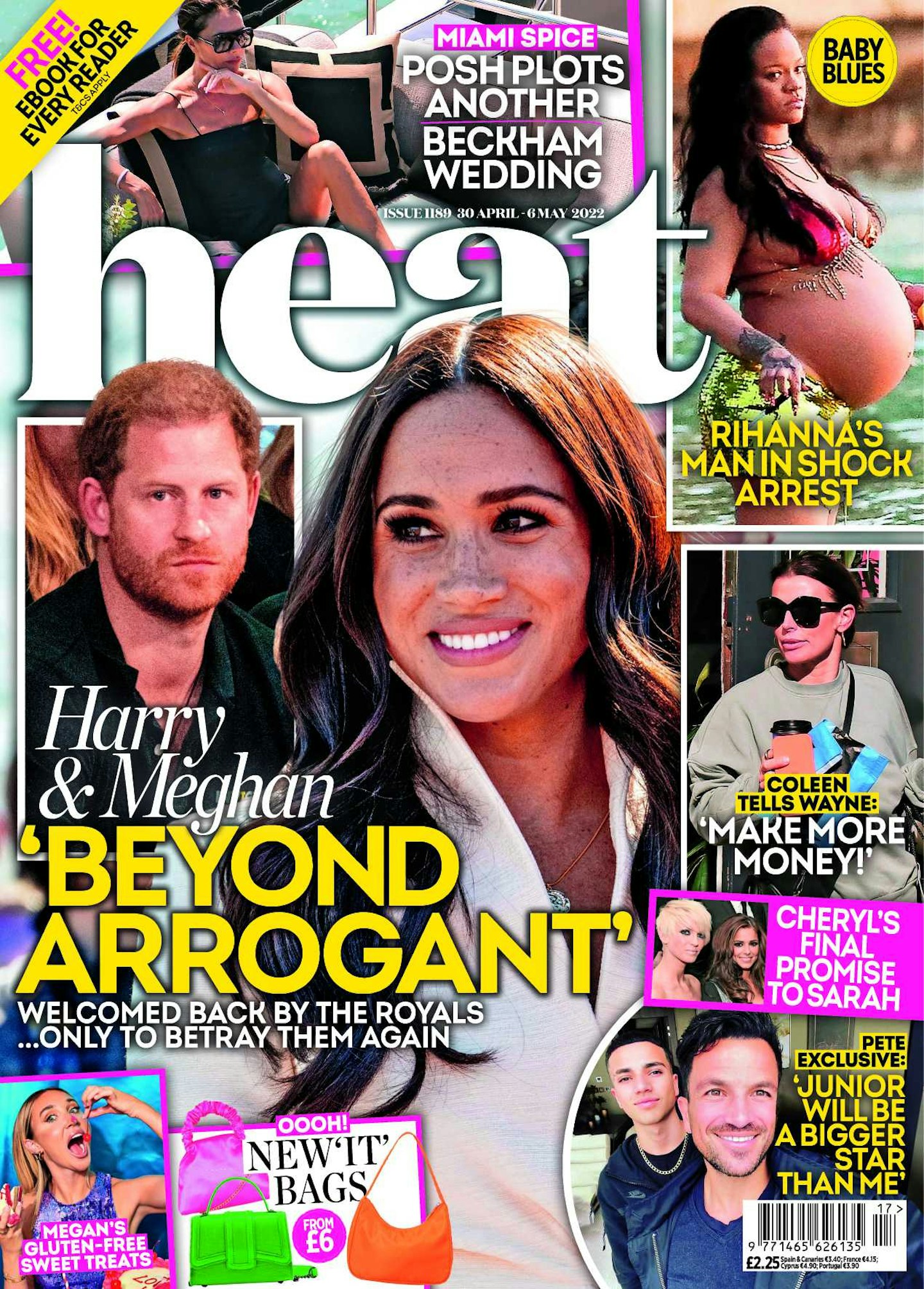 You basically inspired the Kardashians…
That tweet actually resurfaced recently. Our show has been on E! in America. I also did about ten series of a solo show. I always said if we got to ten series, we'd have to call it a day because that's what the Osbournes did, and I thought if you carry on it would eventually die. But then I saw that the Kardashians did about 560 series, and I'm like, "Oh my God, we should have carried on!"
Peter is starring in Grease at London's Dominion Theatre from 3 May. For tickets, visit greasemusical; Ben Smith and Peter's health app #itsfine is available to download