This Morning and Dancing on Ice host Phillip Schofield has announced he's gay in a heartfelt Instagram post, revealing that the 'strength and support' of his wife Stephanie Lowe and daughters Molly and Ruby Lowe has allowed him to 'come to terms' with his sexuality.
Posting a statement on Instagram Stories and This Morning's Twitter account, Phillip wrote: "You never know what's going on in someone's seemingly perfect life, what issues they are struggling with, or the state of their wellbeing — and so you won't know what has been consuming me for the last few years.
Read more:
Holly Willoughby praises Phillip Schofield following sexuality statement
"With the strength and support of my wife and my daughters, I have been coming to terms with the fact that I am gay."
He continued: "This is something that has caused many heart-breaking conversations at home. I have been married to Steph for nearly 27 years, and we have two beautiful grown-up daughters, Molly and Ruby. My family have held me so close: they have tried to cheer me up, to smother me with kindness and love, despite their own confusion, Yet still I can't sleep and there have been some very dark moments."
Phillip also praised his 'incredible' wife Stephanie, adding: "I love her so very much. She is the kindest soul I've ever met."
BELOW: Check out Phillip Schofield's career in pictures
heat Phillip Schofield career timeline stacked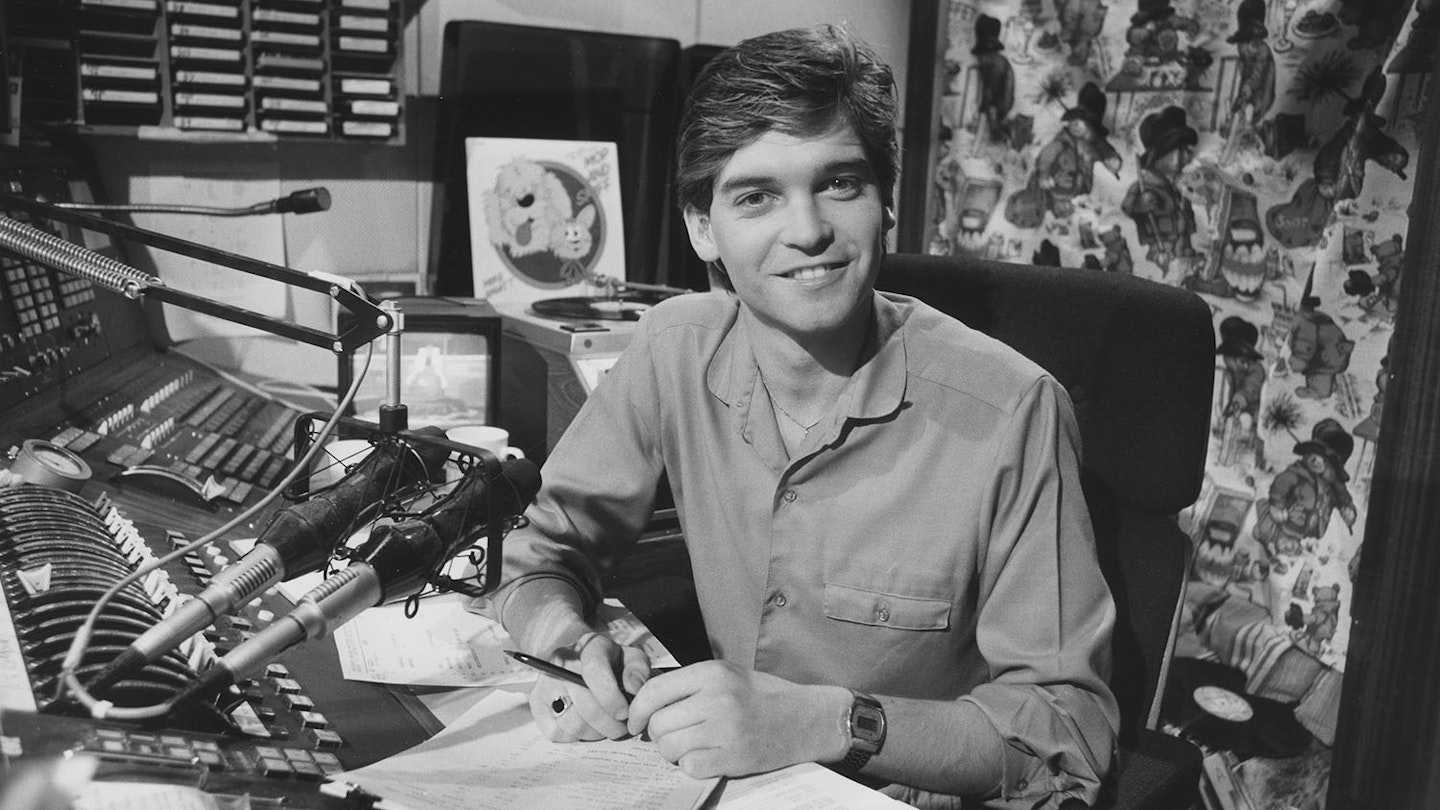 1 of 14
CREDIT: u00a9 Getty Images
1985: CBBC children's presenter
Phil's big break came as he presented the links between TV shows on CBBC, or children's BBC as it was called then. He did this from 1985 to 1987.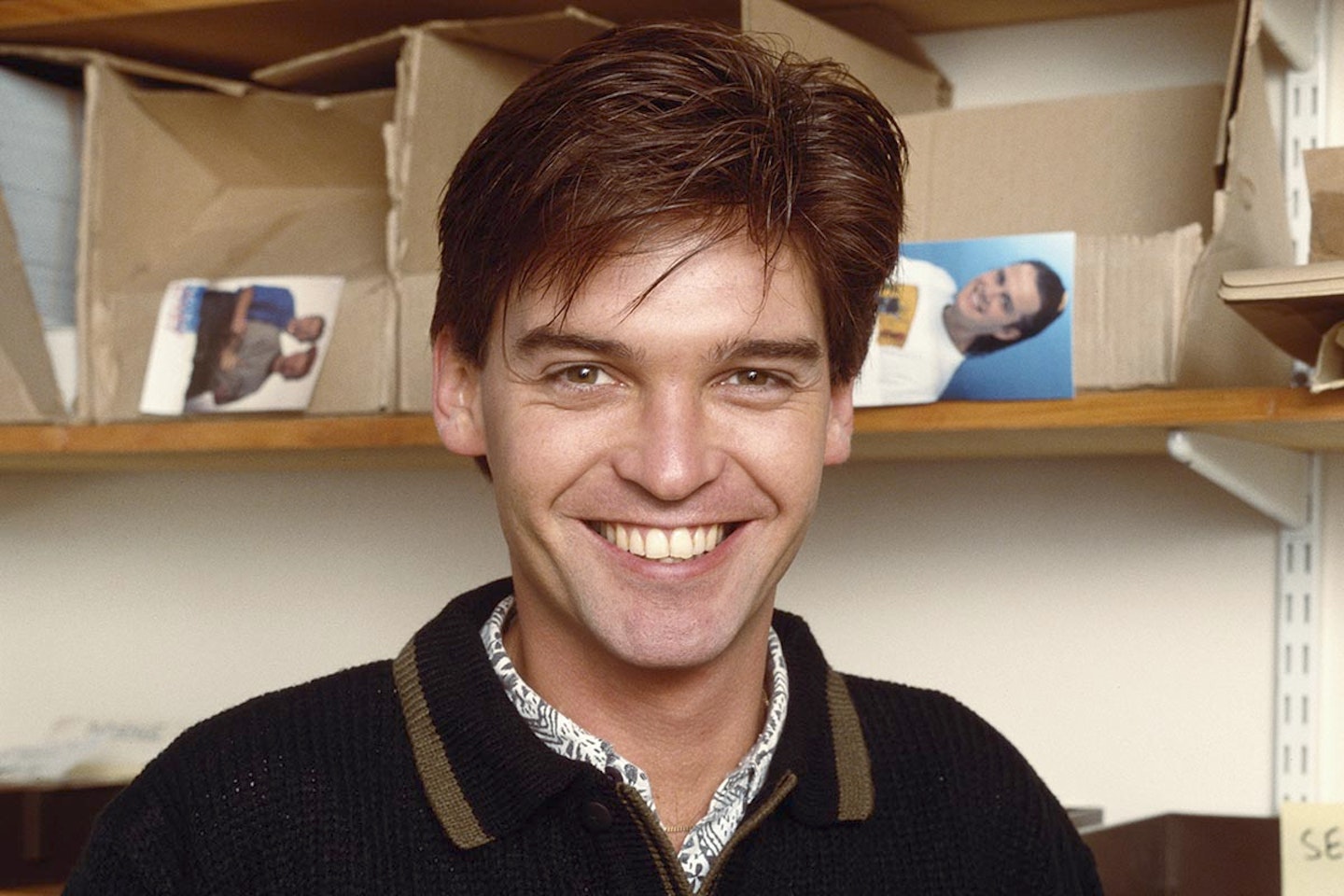 2 of 14
CREDIT: u00a9 Getty Images
1987: Radio and Going Live!
Phil was also a radio presenter by this point, and presented Saturday morning children's TV show Going Live! from 1987 to 1993.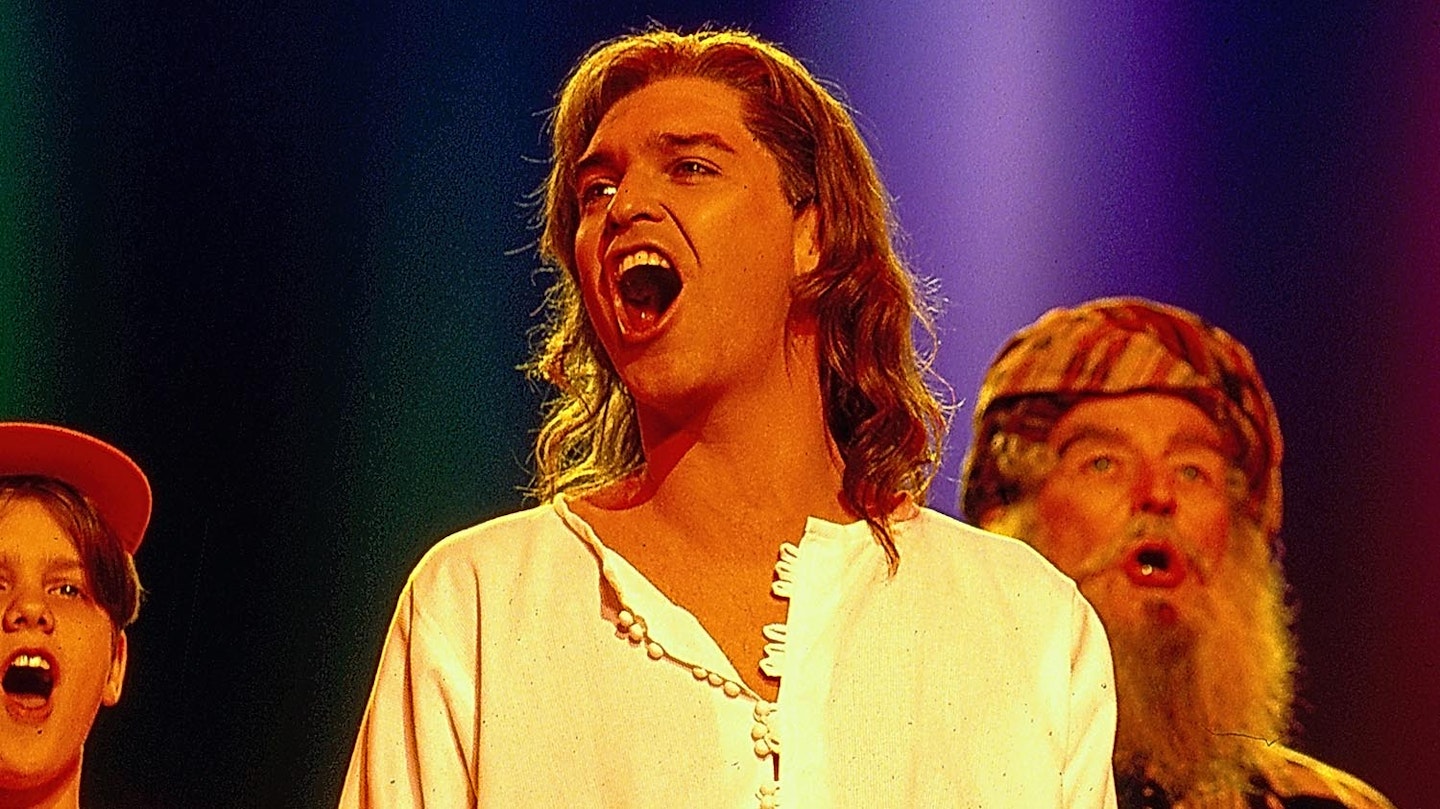 3 of 14
CREDIT: u00a9 Getty Images
1992: Joseph and the Amazing Technicolour Dreamcoat
In 1992, Phillip turned his hand to something completely different and appeared on stage as Joseph in the West End production, taking over the role from Jason Donovan. He performed this for five years.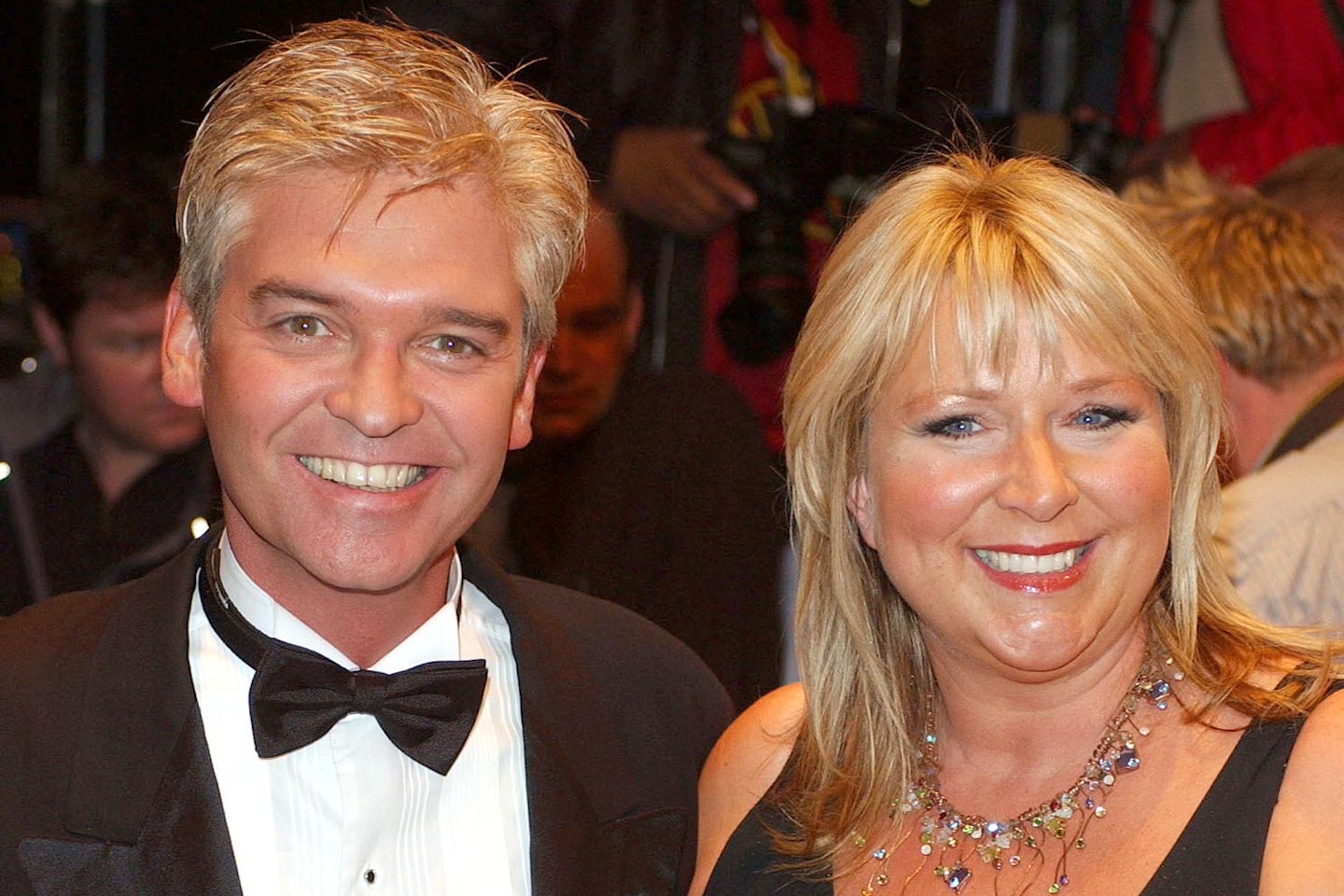 4 of 14
CREDIT: u00a9 Getty Images
2002: This Morning
Phil took to the This Morning sofa for the first time in 2002, taking over from John Leslie and presenting with Fern Britton. After she left in 2009, Holly Willoughby took up the reins, having worked with Phil on Dancing On Ice.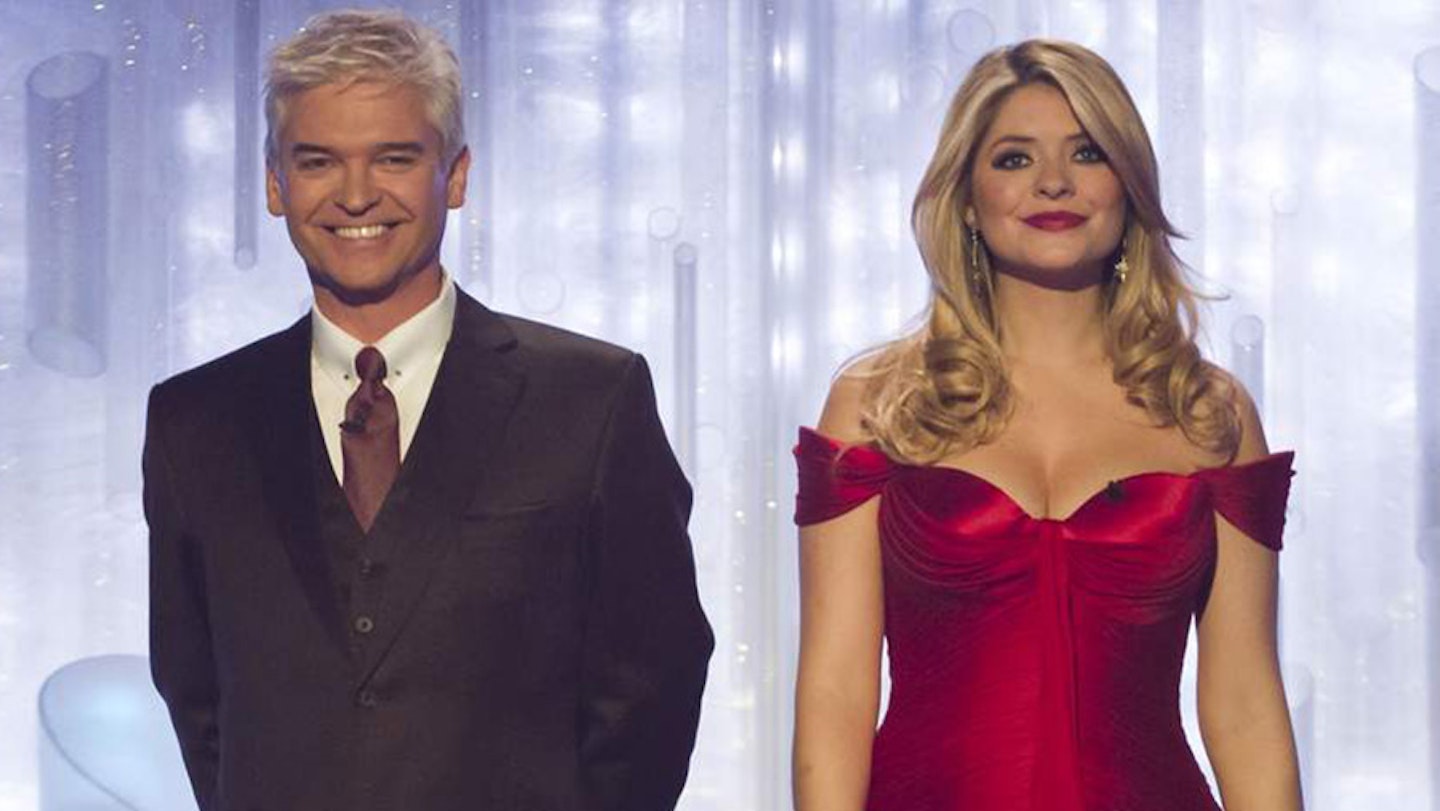 5 of 14
CREDIT: u00a9 ITV
2006: Dancing On Ice
Speaking of which... Phil co-hosted Dancing On Ice from 2006 with Holly, before she left in 2011 and was replaced by Christine Bleakley until 2014 when the show went on hiatus. When it returned in 2018, Holly and Phil were back at the helm.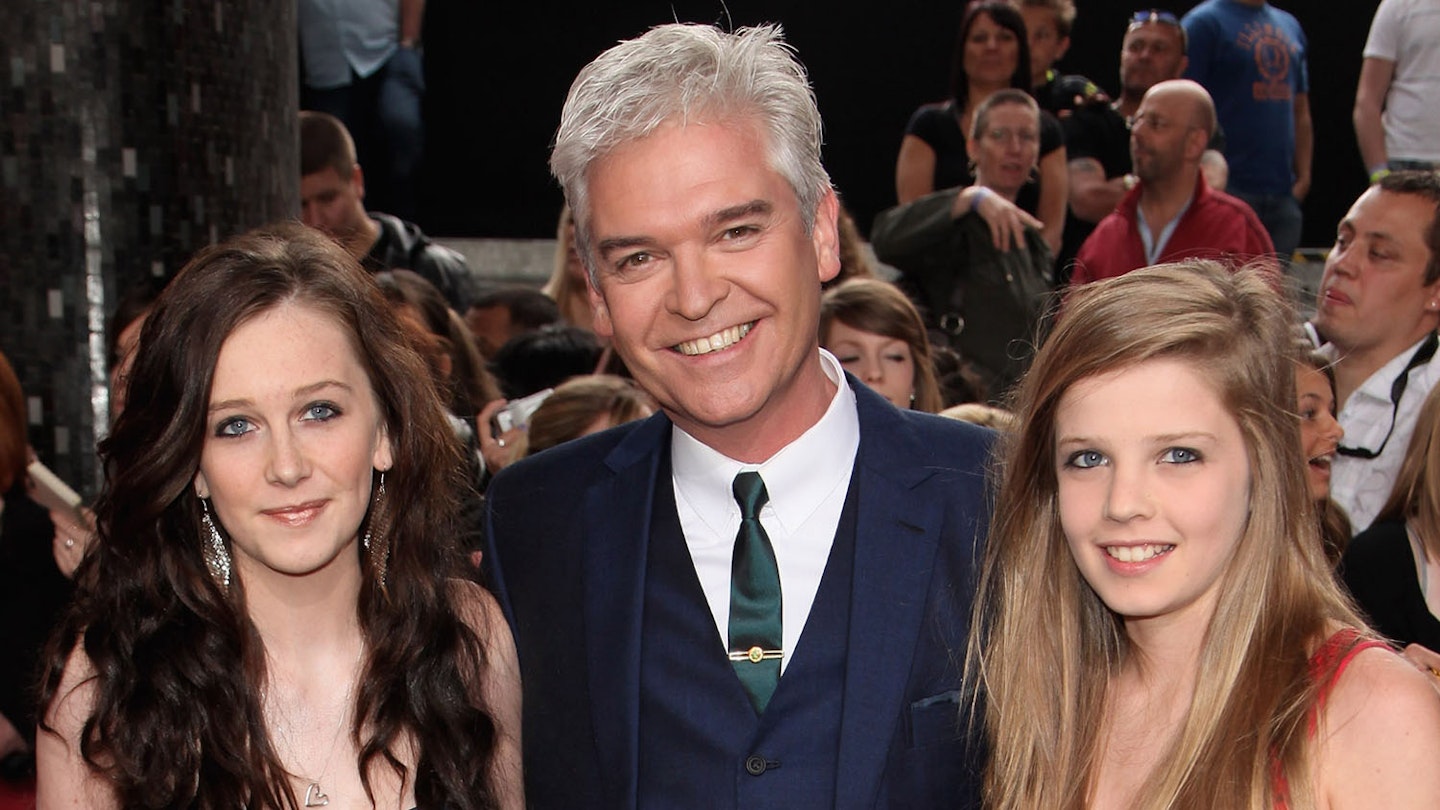 6 of 14
CREDIT: u00a9 Getty Images
2006: The British Soap Awards
In 2006, Phil began hosting The British Soap Awards, and has been doing it annually ever since then!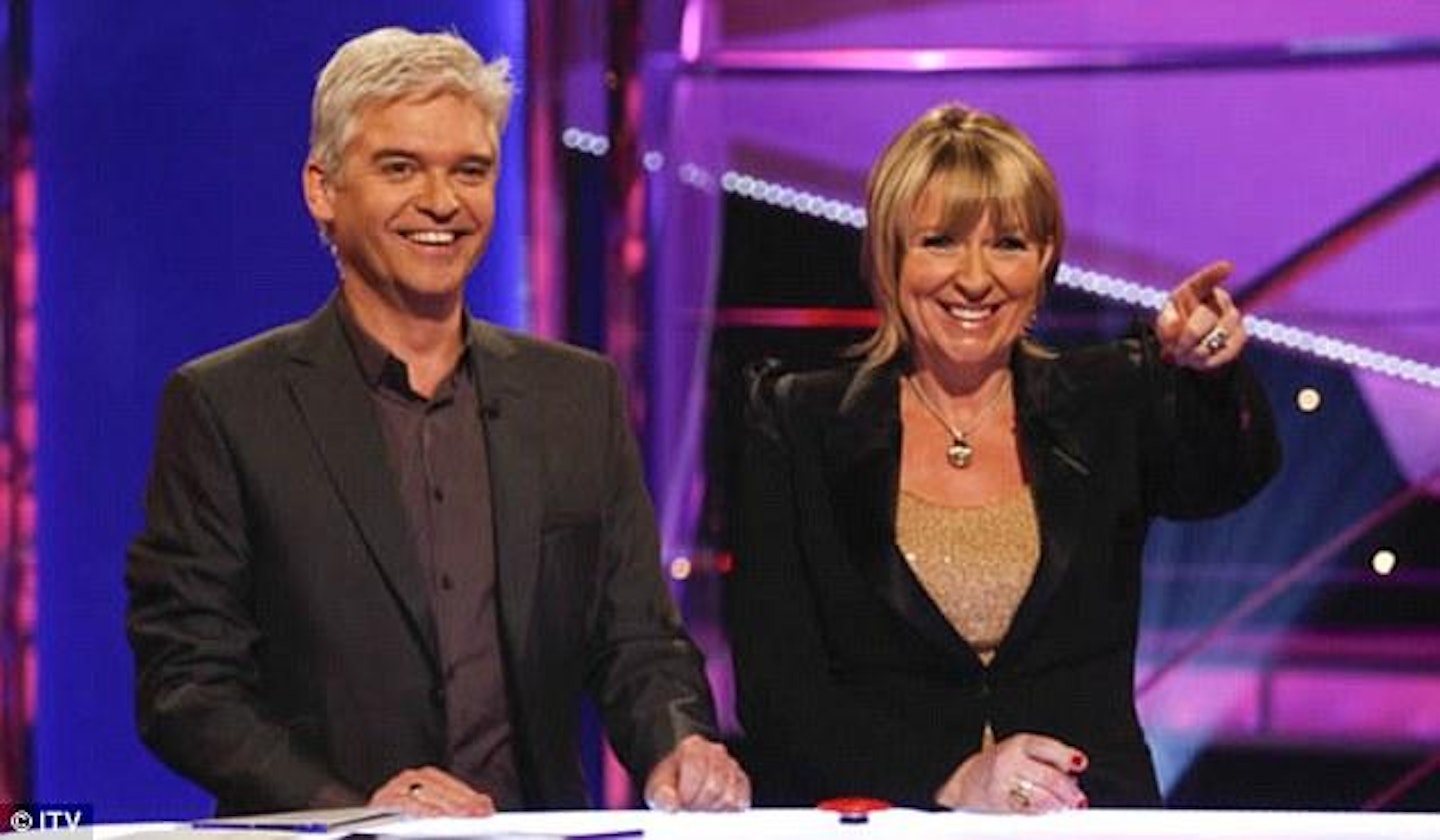 7 of 14
CREDIT: u00a9 ITV
2008: All Star Mr & Mrs
In 2008, Phil and his then-This Morning co-star Fern Britton began hosting All Star Mr & Mrs. When Fern left in 2010, Phil carried on until the series ended in 2016.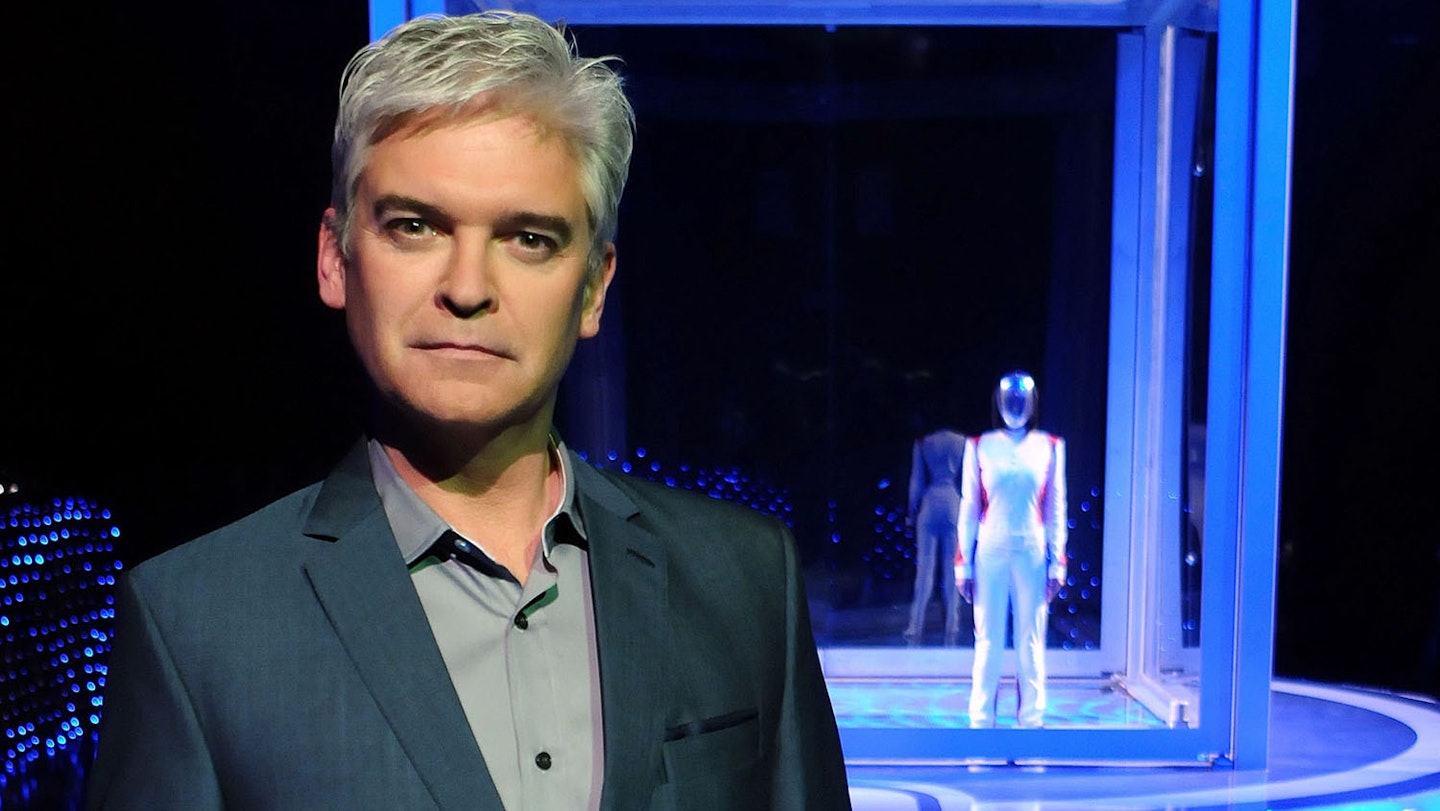 8 of 14
CREDIT: u00a9 ITV
2009: The Cube
Phillip began presenting The Cube in 2009, a game show which saw contestants attempt to tackle the prizes inside the cube for prize money. It was GRIPPING. Sadly, it was taken off-air in 2015.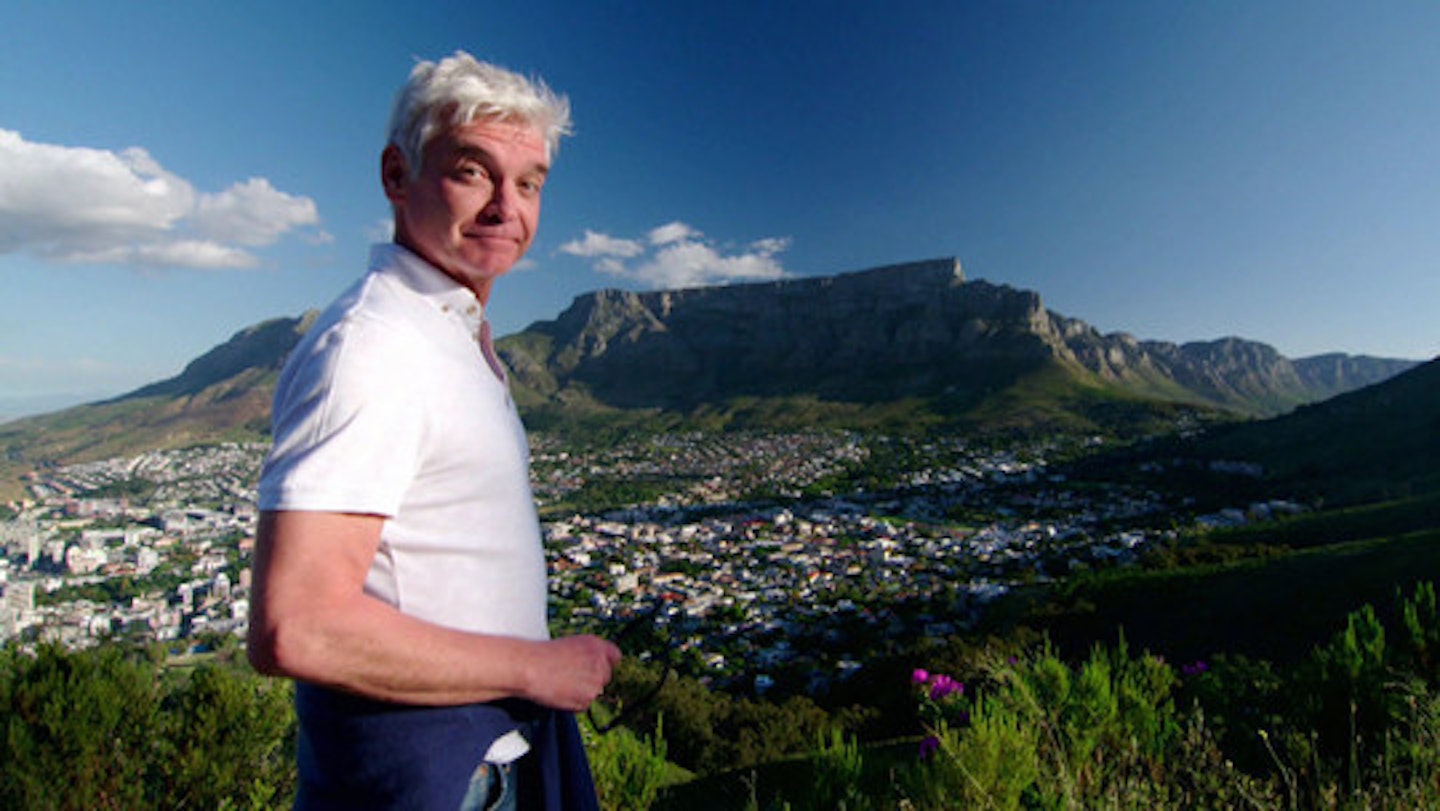 9 of 14
CREDIT: u00a9 ITV
2017: Schofield's South African Adventure
Schofe got to travel around South Africa for a This Morning segment in 2017. Although there haven't been talks for another series, Phil did tell Lorraine Kelly that he'd "love" to do another one.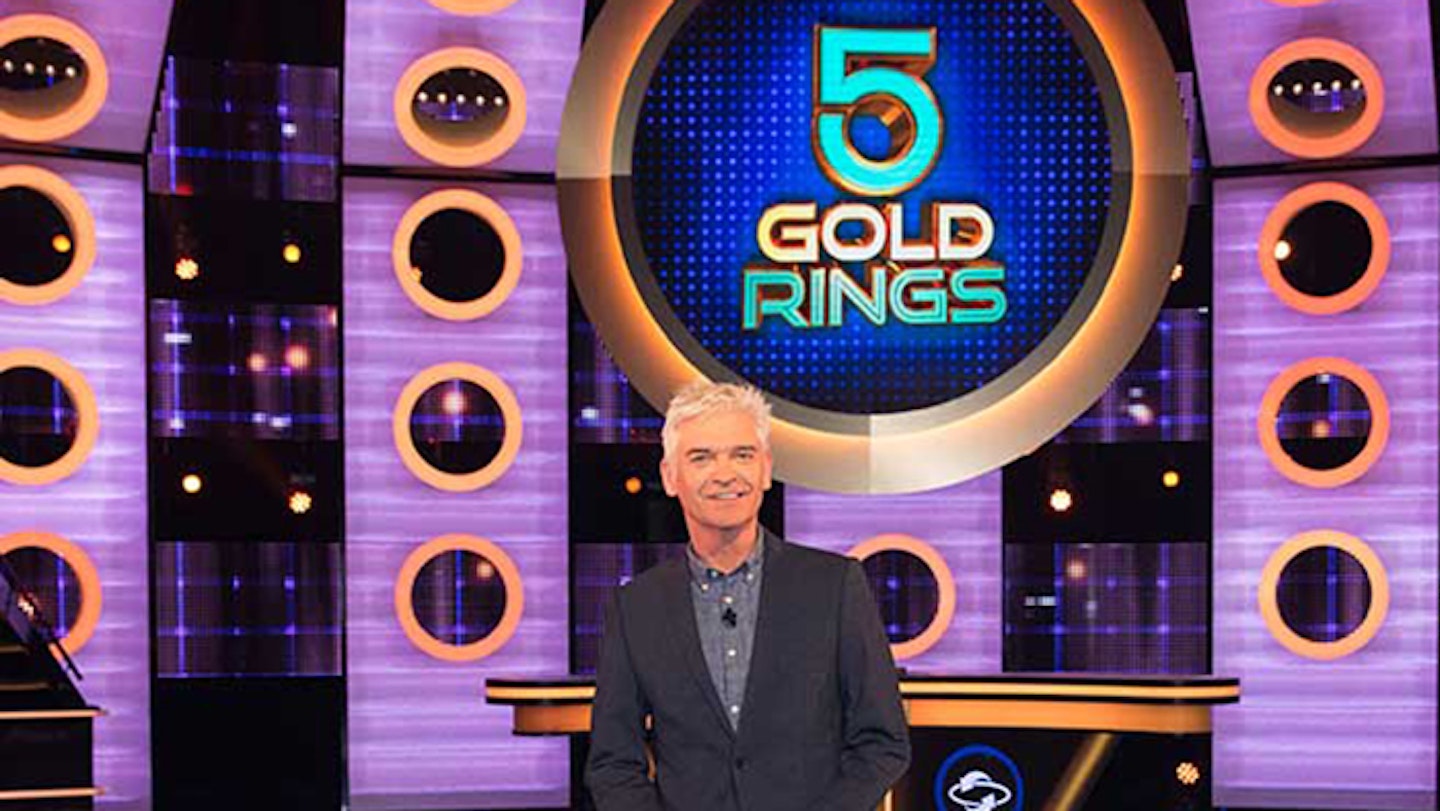 10 of 14
CREDIT: u00a9 ITV
2017: 5 Gold Rings
He returned to the game show circuit in 2017, presenting 5 Gold Rings which he still continues to do now.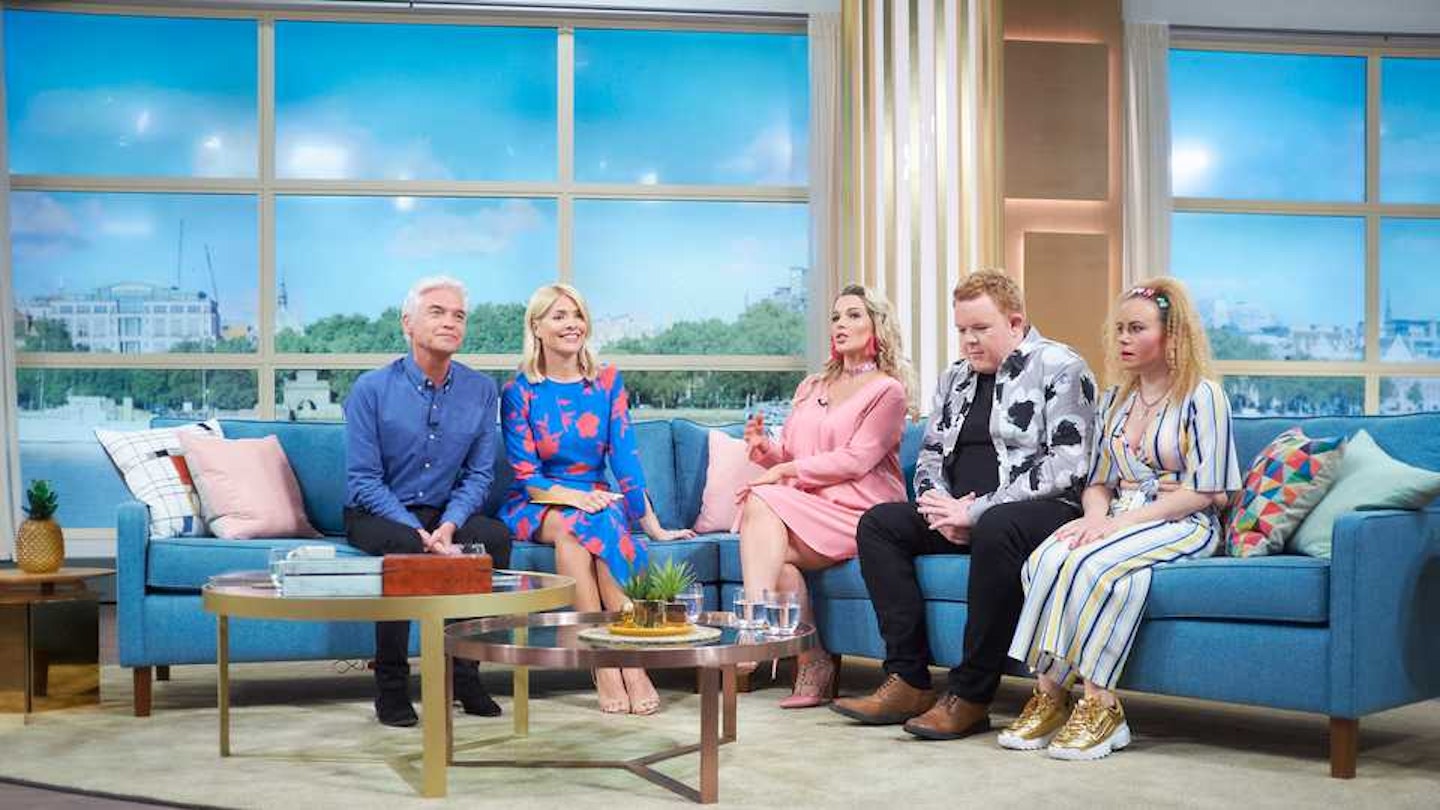 11 of 14
CREDIT: u00a9 ITV
2018: Coronation Street
In 2018, Phil and Hol made Coronation Street fans very happy with a small cameo. As part of Rosie Webster's exit storyline, the pair interviewed Rosie, Craig Tinker and Gemma Winter.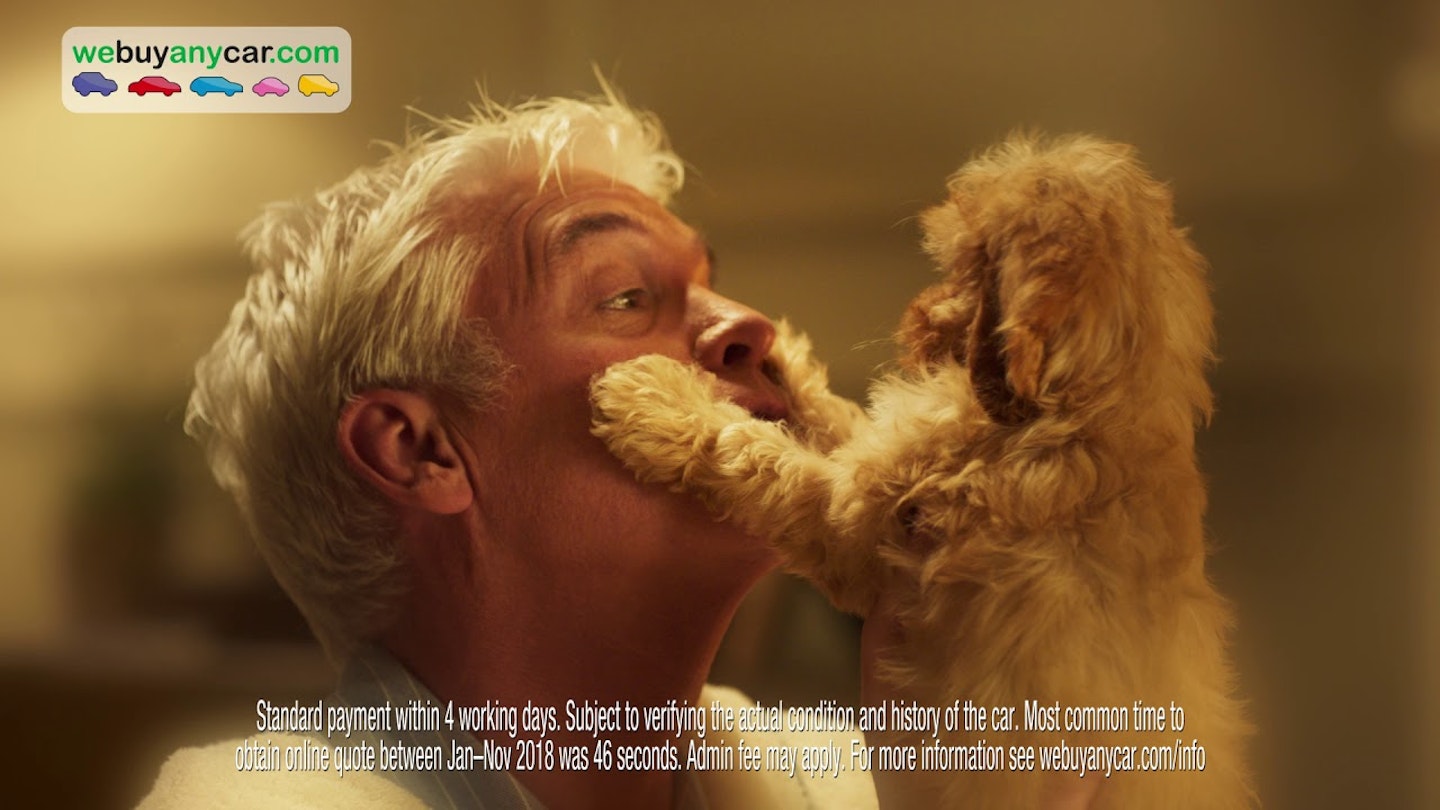 12 of 14
CREDIT: u00a9 WeBuyAnyCar.com
2019: WeBuyAnyCar.com
On top of everything else he's doing, Phil also appears in adverts for WeBuyAnyCar.com - and his current campaign sees him playing with an ADORABLE puppy! Aww.
13 of 14
CREDIT: u00a9 ITV
2020: Phil comes out as gay
In February 2020, Phil announced he's gay in a heartfelt post on social media.He then sat down on This Morning for an interview with friend and co-host Holly Willoughby.Phil told Holly, "It's funny because everyone I've spoken to, and you, have all been so supportive and so loving and caring, and my entire family to a person have grabbed us and said it's ok it's ok, we love you we're proud of you..."Every person I tell it gets a little lighter and a little lighter, at the same time I have made this decision which is essential for me and essential for my head and that is principally the reason I have done this."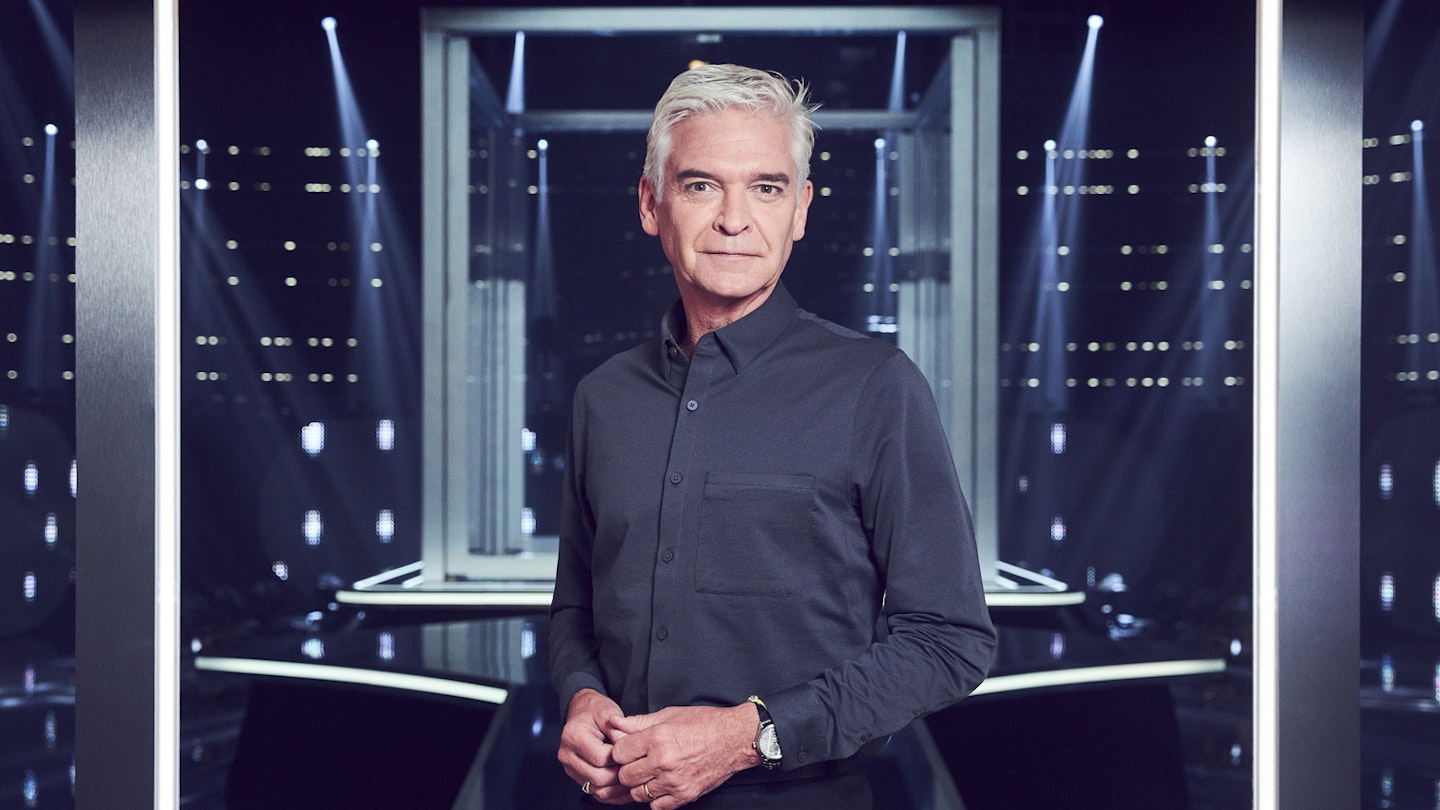 14 of 14
CREDIT: u00a9 ITV
The Million Pound Drop
After a five year break, Phillip is back with popular game show The Cube in October 2020, and this time it's bigger and better! Contestants will play in teams of two and compete for a massive £1 million.
Asking fans to 'be kind' to his family in light of the announcement, Phillip wrote: ""Steph has been incredible – I love her so very much, She is the kindest soul I have ever met. My girls have been astonishing in their love, hugs and encouraging words of comfort. Both mine and Steph's entire families have stunned me with their love, instant acceptance and support. My friends are the best, especially Holly, who has been so kind and wise – who has hugged me as I sobbed on her shoulder. At ITV, I couldn't hope to work with more wonderful, supportive teams."
"Every day on This Morning, I sit in awe of those we meet who have been brave and open in confronting their truth – so now it's my turn to share mine. This will probably all come as something of a surprise and I understand, but only by facing this, and by being honest, can I hope to find peace in my mind and a way forward.
"Be kind, especially to my family."
We wish Phillip and his family the best.