Oh Phillip Schofield, how we love thee. The original silver fox has been seriously stealing hearts up and down the country for the last almost 40 years - and it's no wonder; he's a seriously talented guy!
After starting out in children's TV, Phil is now best known as the face of This Morning, along with his co-host and close pal Holly Willoughby. Their chemistry and hilarious gaffes make for seriously excellent television - and whilst we know quite a bit about our Hol, we thought we'd do a 'This Is Your Life'-type for Schofe.
As Phil is today celebrating his 57th birthday, we thought we'd take a look back at the life and times of Schofe. Here's everything you need to know about Phillip Schofield...
Who is Phillip Schofield?
Phillip Schofield is a TV presenter, best known for hosting the weekday show of This Morning alongside Holly Willoughby, with whom he also presents Dancing On Ice each year. Before he became King of Daytime TV, Phil was a radio presenter and made a name for himself by hosting children's TV.
But Phil's not just dabbled in TV and radio - he took over the role of lead character Joseph in the West End production of Joseph and the Amazing Technicolor Dreamcoat from Jason Donovan, who stepped down in 1991. Phil had a five-year run as Joseph, playing the role from 1992 to 1997.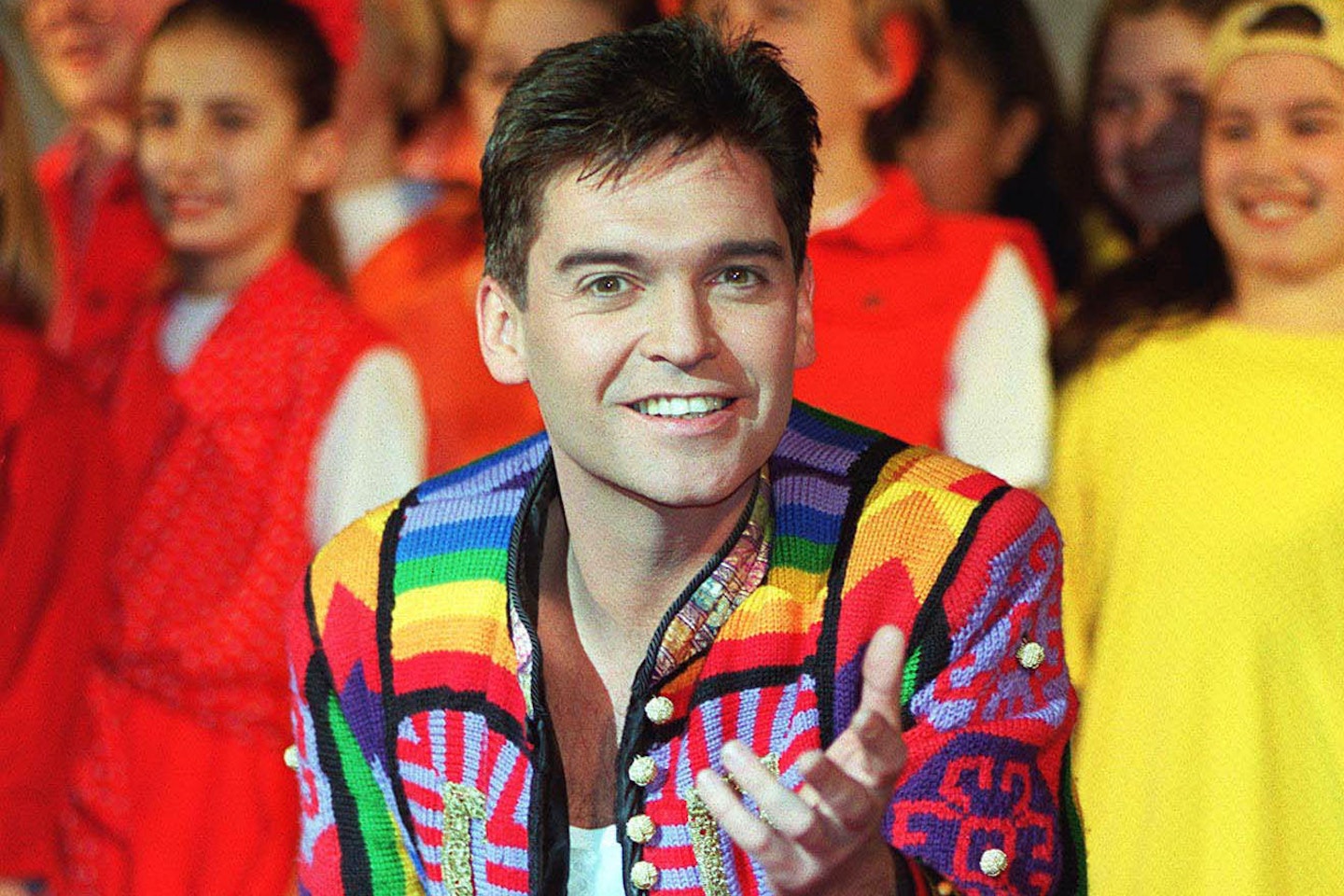 Was Phillip Schofield in Friends?
YES. Sort of. In September 2019, Phillip revealed that he'd been on Friends - in a way. Being a superfan of the show, Phillip explained on This Morning to his baffled co-host Holly Willoughby that he actually went along to a viewing of Friends in the 90s, and that his laugh can be heard in a scene between Jennifer Aniston's Rachel and Matt Le Blanc's Joey in series three.
He told Holly, "I have actually been on Friends. I've been in an episode of Friends," as Holly asked, "Do you remember which one it was?" and Phillip replied, "Yeah, the one where they keep the scary books in the fridge. When I say I was on Friends... my laugh was on Friends," he admitted.
Phil explained that he'd found one line in particular so funny that he was sure he'd be able to hear it played back when the episode aired, and said that it was when Joey asks Rachel, "And how little are these women?" when asking about her novel, Little Women.
Although Phil didn't confirm whether he'd been able to hear himself when listening back, it's the episode entitled 'The One Where Monica And Richard Are Friends' - the 13th episode of series three, if you want to go back and have a listen!
How did Phillip Schofield become famous?
Phil first became a household name in 1985 when he became a children's TV presenter for CBBC for two years, before hosting Saturday morning show Going Live! from 1987 to 1993. He then secured his spot in our hearts when he joined This Morning in 2002, co-hosting the show with Fern Britton before she left in 2009 and Holly took over, having presenter Dancing On Ice with Phil since 2006.
Phillip Schofield's career timeline: What has he been in?
heat Phillip Schofield career timeline stacked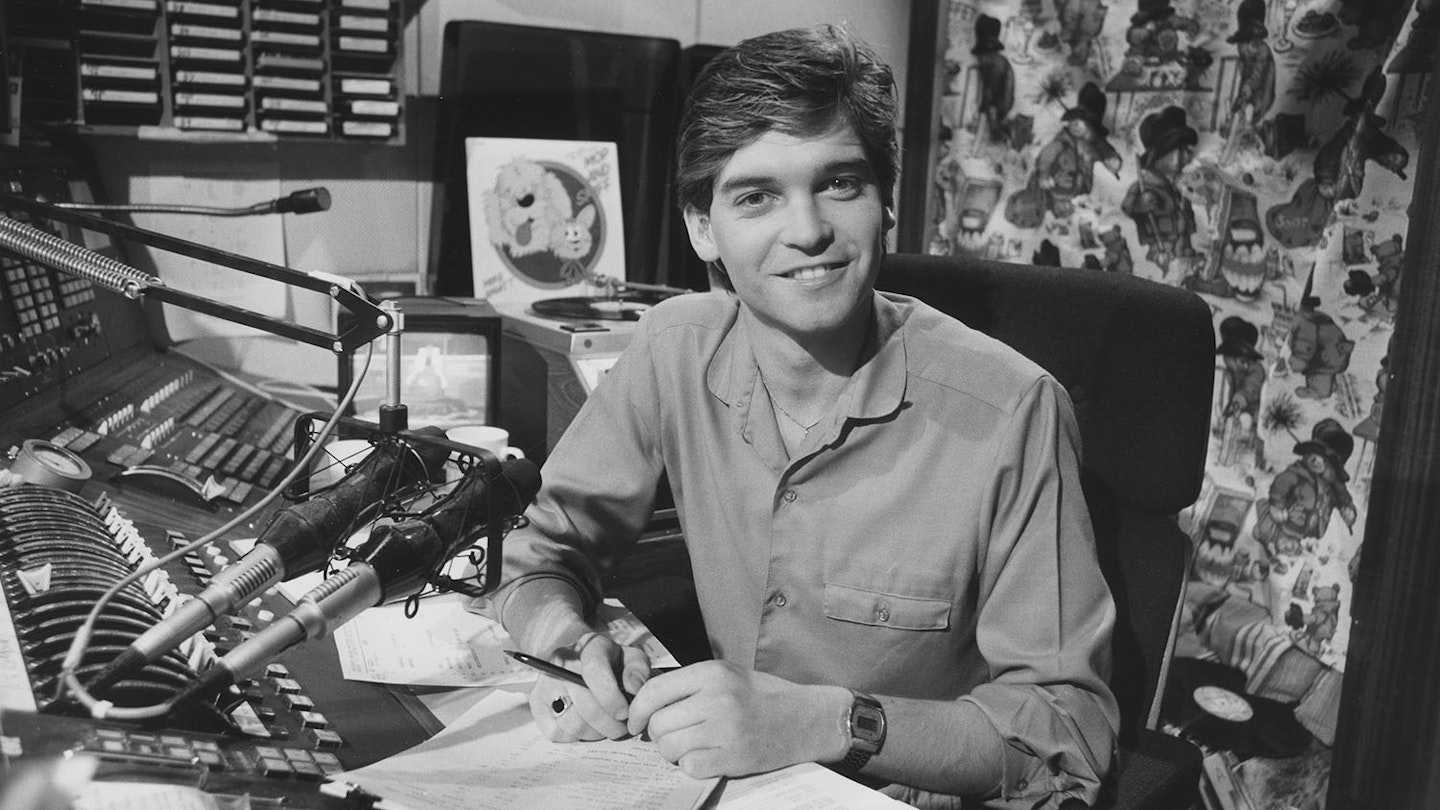 1 of 14
CREDIT: u00a9 Getty Images
1985: CBBC children's presenter
Phil's big break came as he presented the links between TV shows on CBBC, or children's BBC as it was called then. He did this from 1985 to 1987.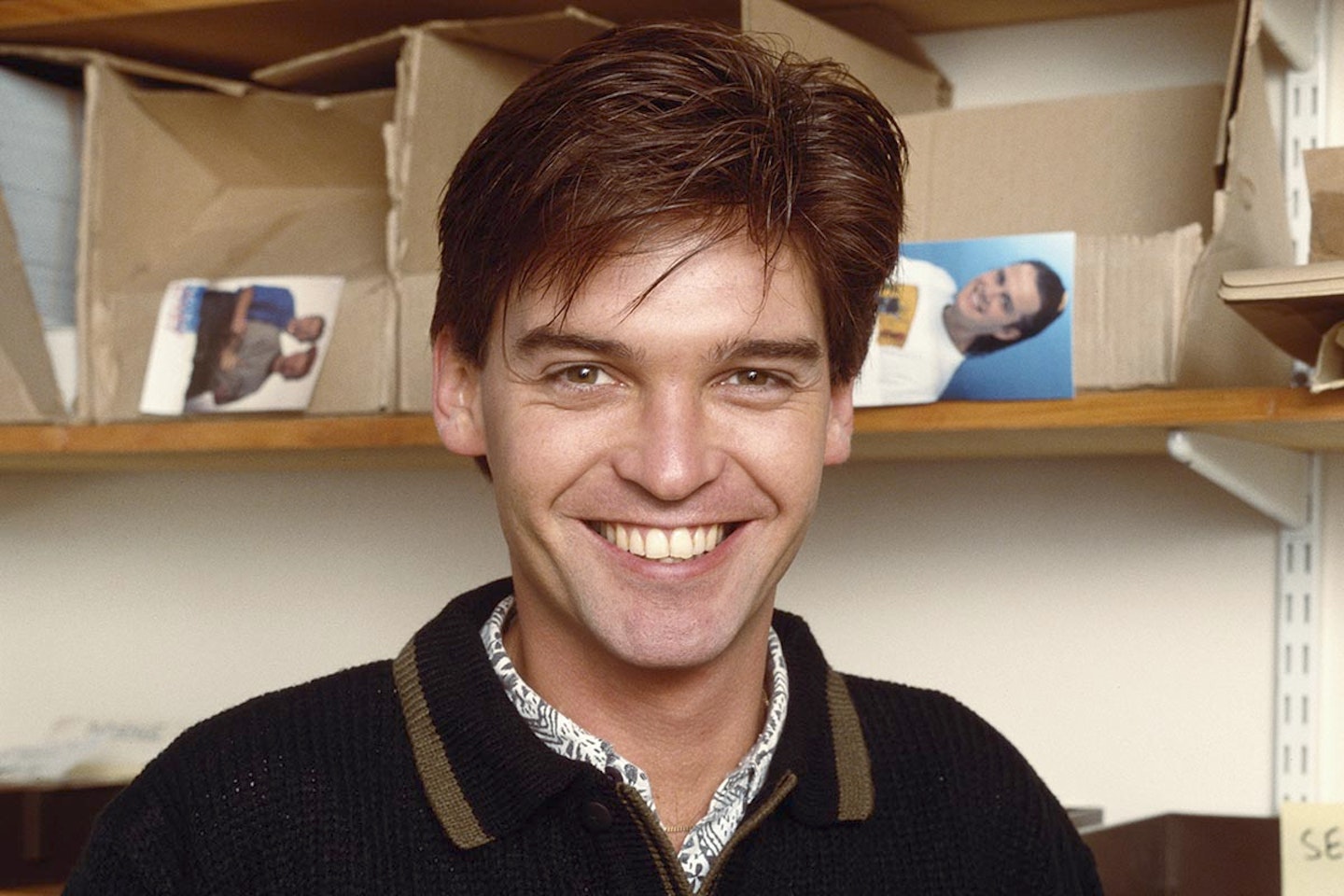 2 of 14
CREDIT: u00a9 Getty Images
1987: Radio and Going Live!
Phil was also a radio presenter by this point, and presented Saturday morning children's TV show Going Live! from 1987 to 1993.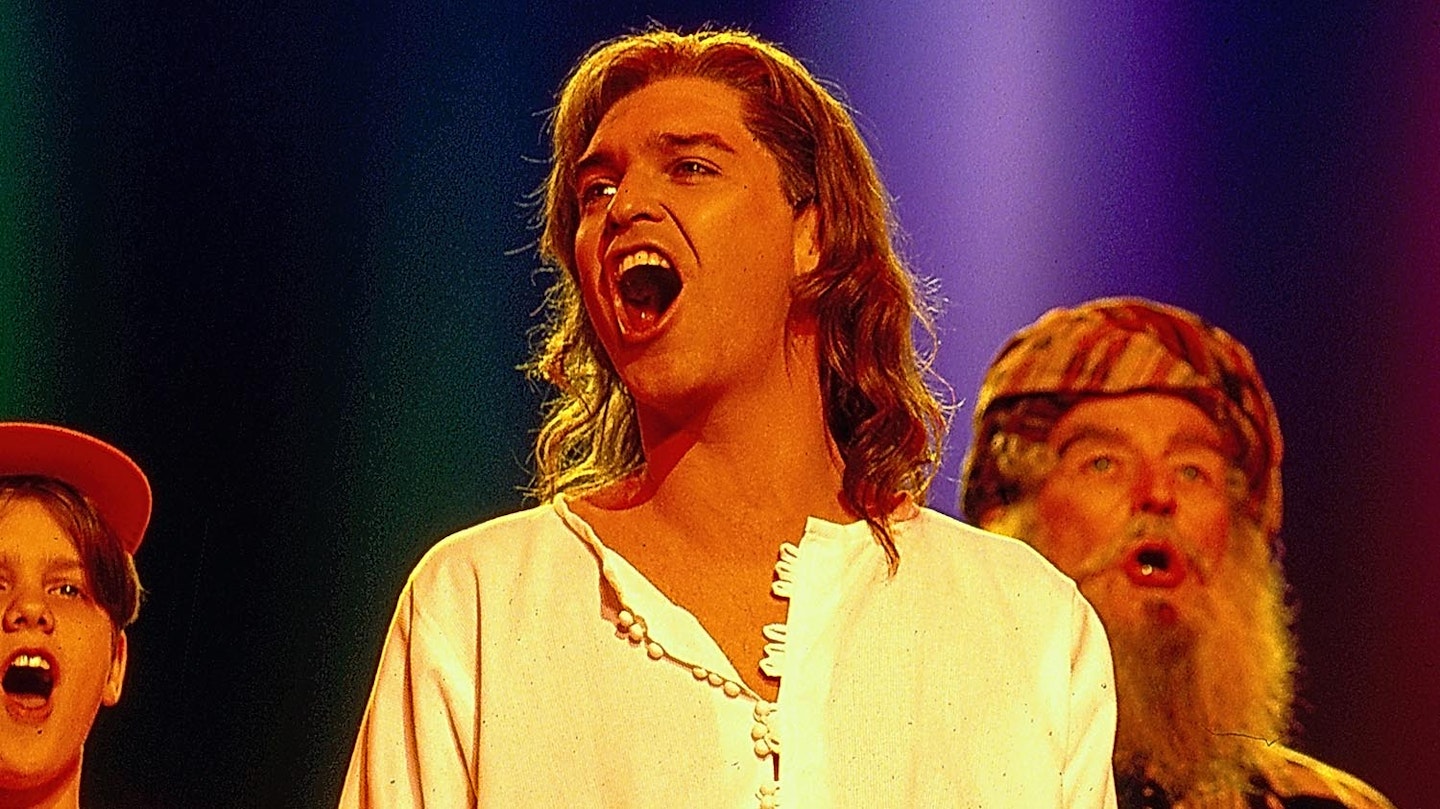 3 of 14
CREDIT: u00a9 Getty Images
1992: Joseph and the Amazing Technicolour Dreamcoat
In 1992, Phillip turned his hand to something completely different and appeared on stage as Joseph in the West End production, taking over the role from Jason Donovan. He performed this for five years.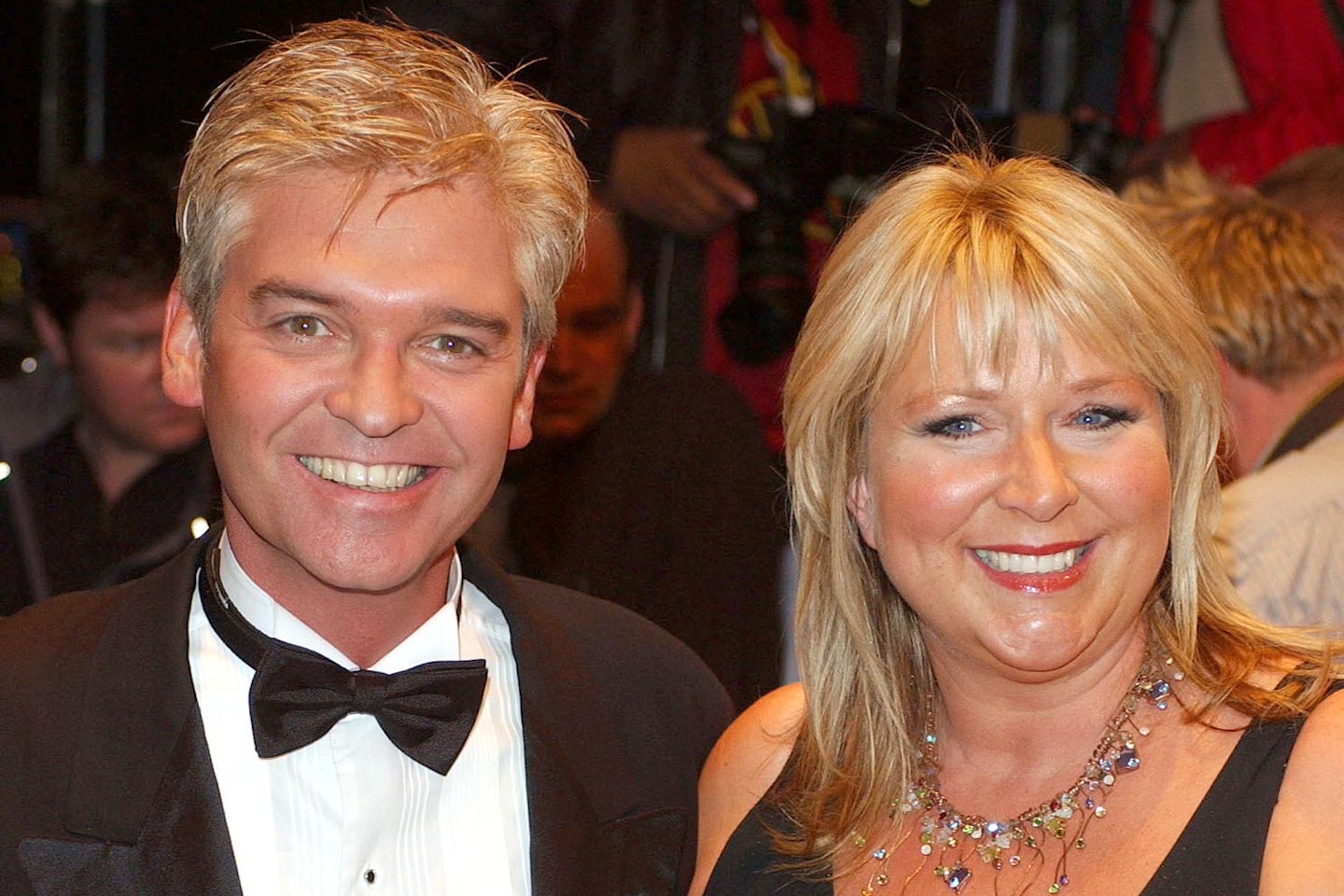 4 of 14
CREDIT: u00a9 Getty Images
2002: This Morning
Phil took to the This Morning sofa for the first time in 2002, taking over from John Leslie and presenting with Fern Britton. After she left in 2009, Holly Willoughby took up the reins, having worked with Phil on Dancing On Ice.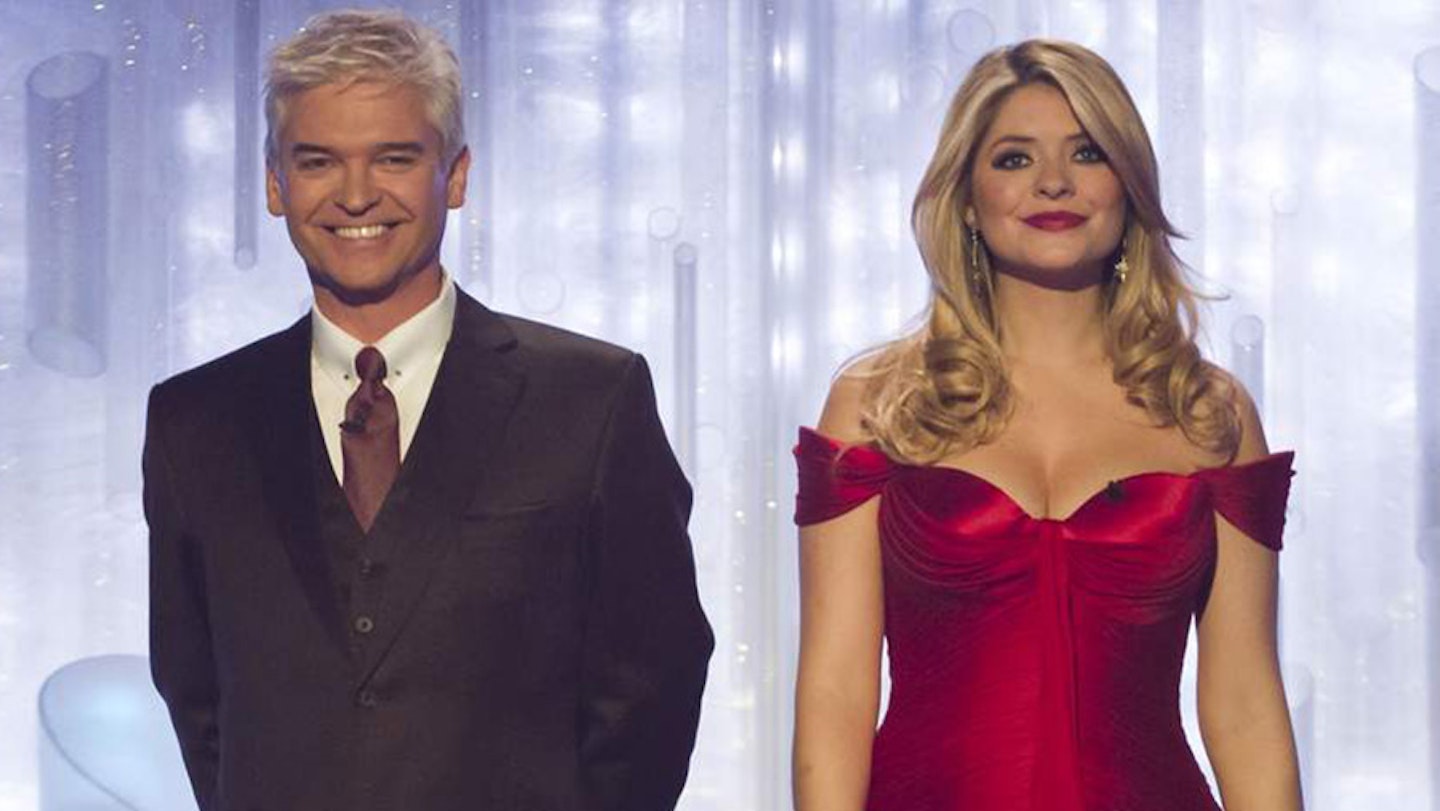 5 of 14
CREDIT: u00a9 ITV
2006: Dancing On Ice
Speaking of which... Phil co-hosted Dancing On Ice from 2006 with Holly, before she left in 2011 and was replaced by Christine Bleakley until 2014 when the show went on hiatus. When it returned in 2018, Holly and Phil were back at the helm.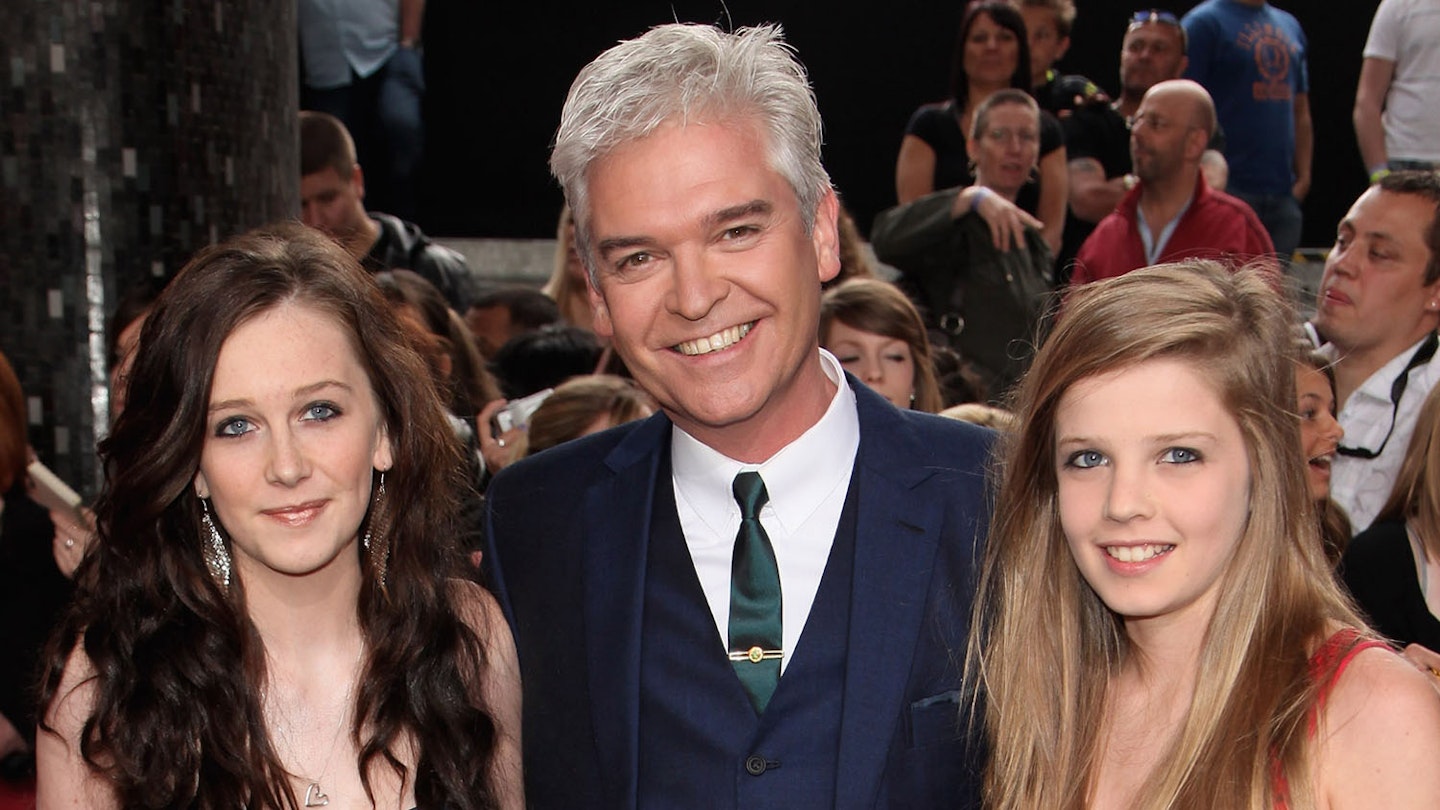 6 of 14
CREDIT: u00a9 Getty Images
2006: The British Soap Awards
In 2006, Phil began hosting The British Soap Awards, and has been doing it annually ever since then!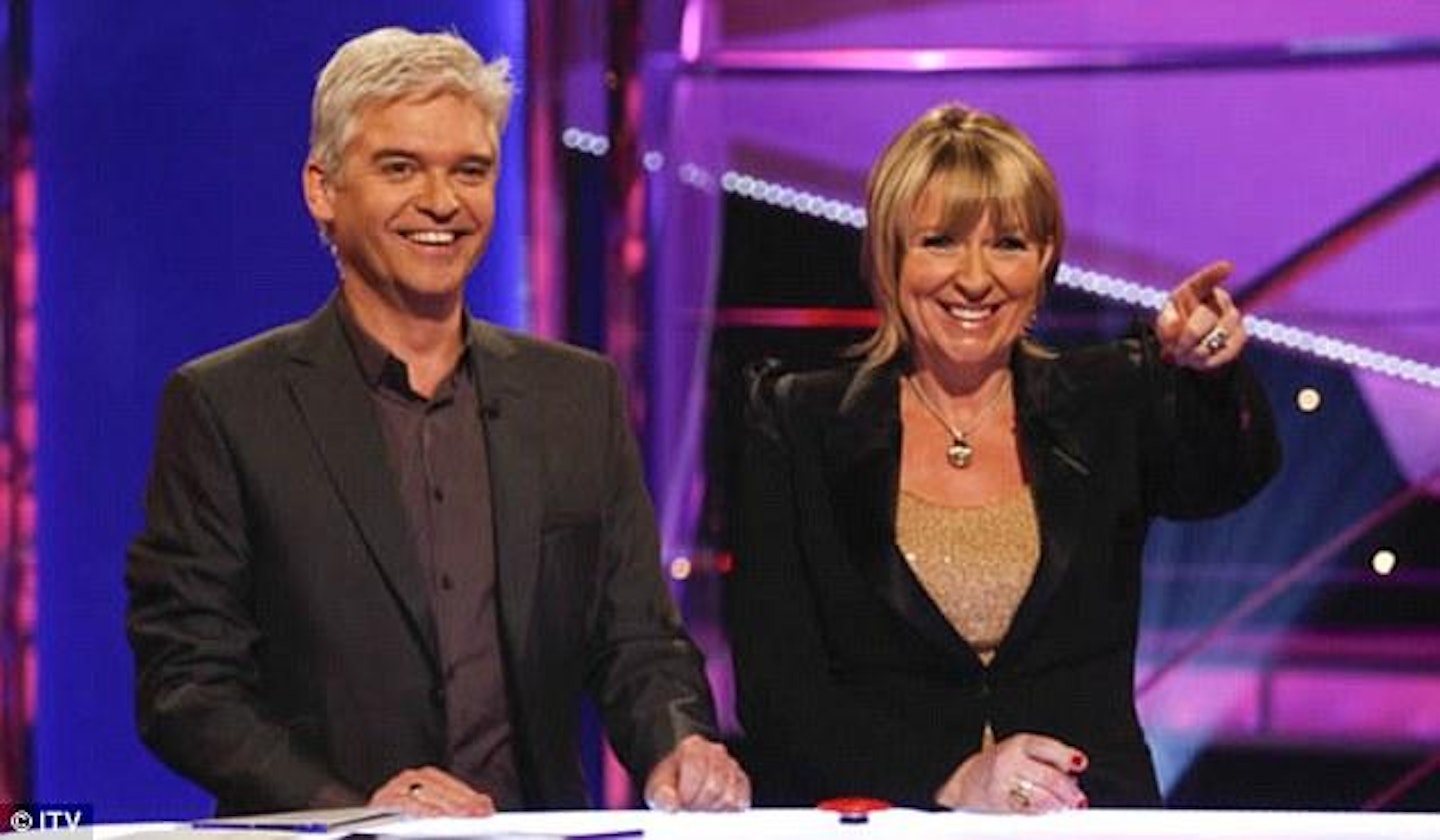 7 of 14
CREDIT: u00a9 ITV
2008: All Star Mr & Mrs
In 2008, Phil and his then-This Morning co-star Fern Britton began hosting All Star Mr & Mrs. When Fern left in 2010, Phil carried on until the series ended in 2016.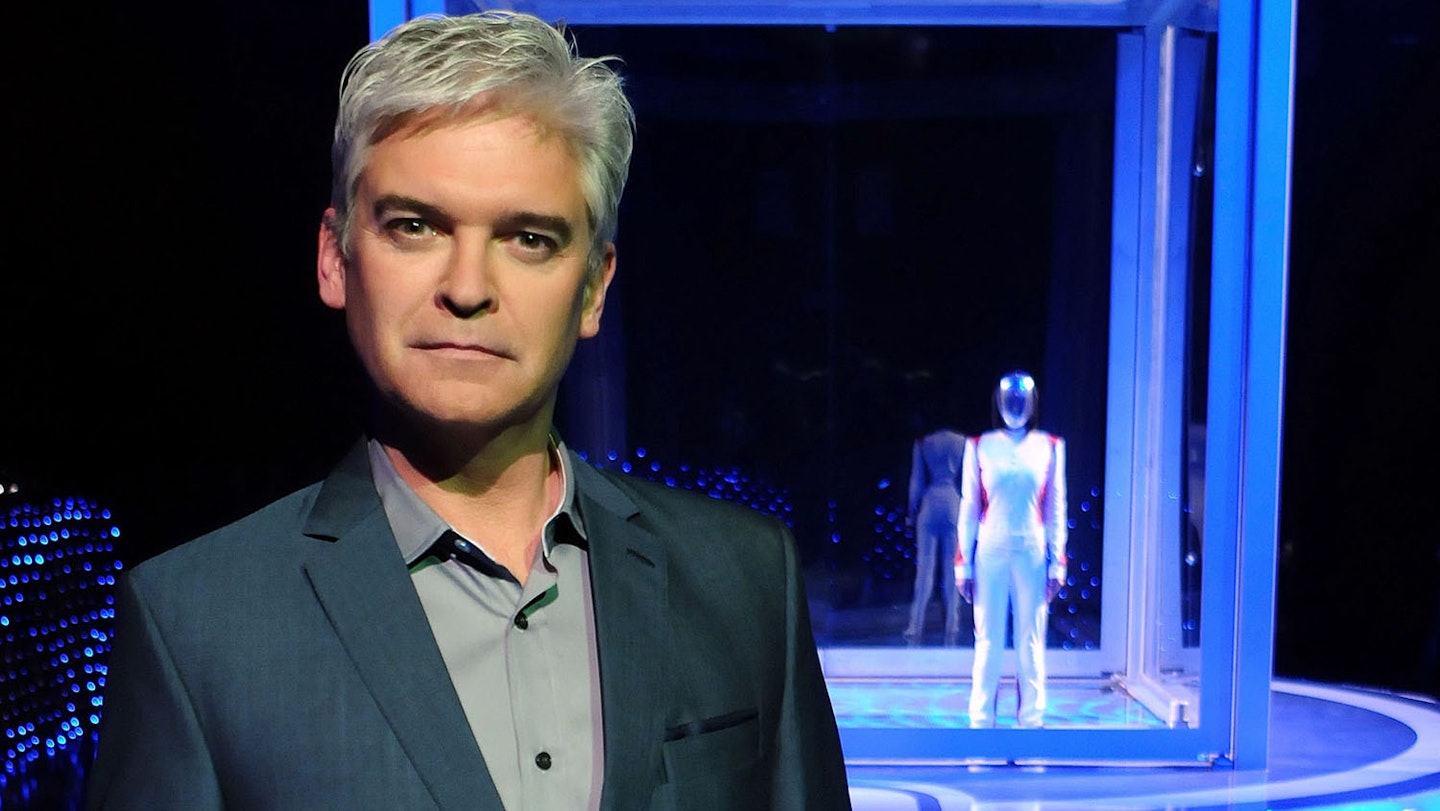 8 of 14
CREDIT: u00a9 ITV
2009: The Cube
Phillip began presenting The Cube in 2009, a game show which saw contestants attempt to tackle the prizes inside the cube for prize money. It was GRIPPING. Sadly, it was taken off-air in 2015.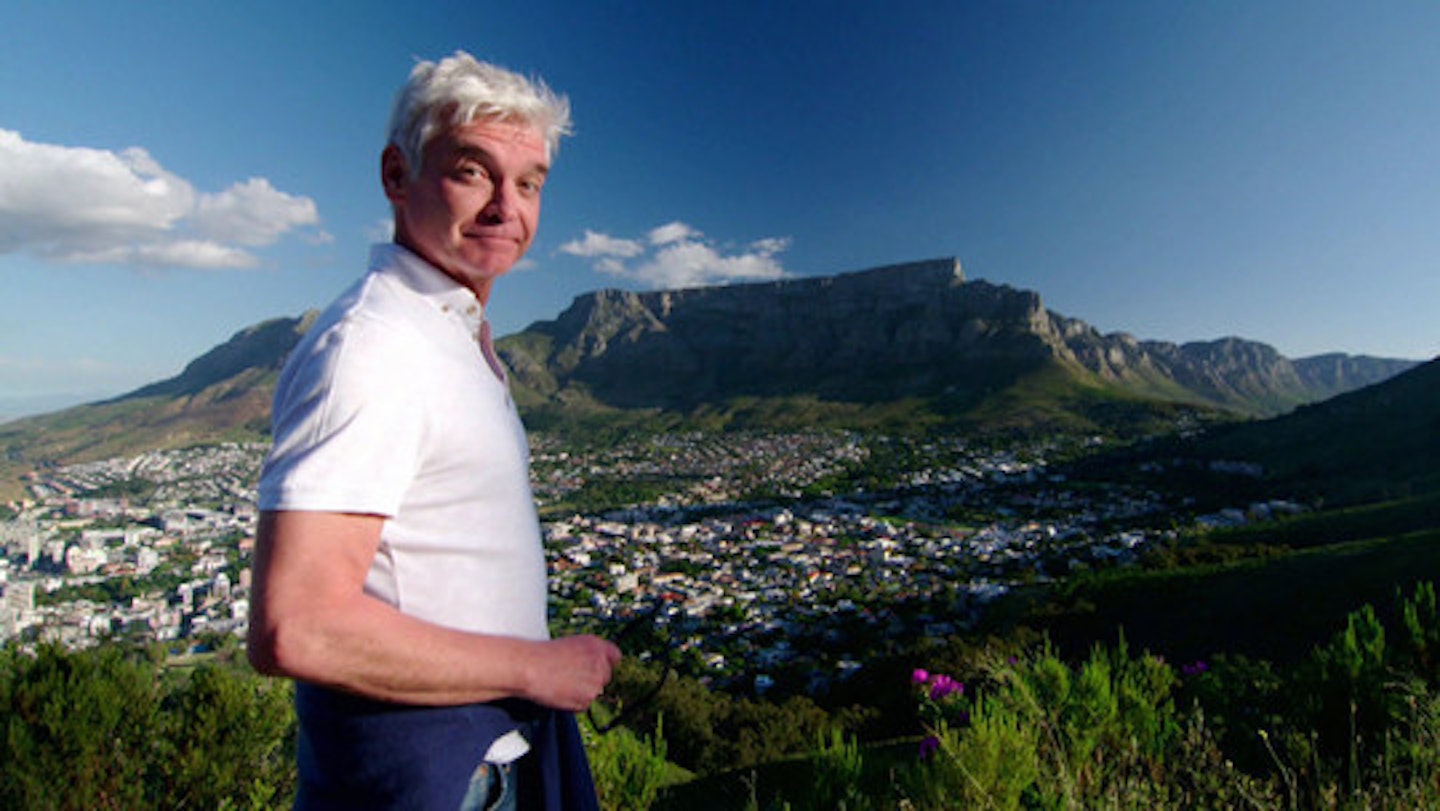 9 of 14
CREDIT: u00a9 ITV
2017: Schofield's South African Adventure
Schofe got to travel around South Africa for a This Morning segment in 2017. Although there haven't been talks for another series, Phil did tell Lorraine Kelly that he'd "love" to do another one.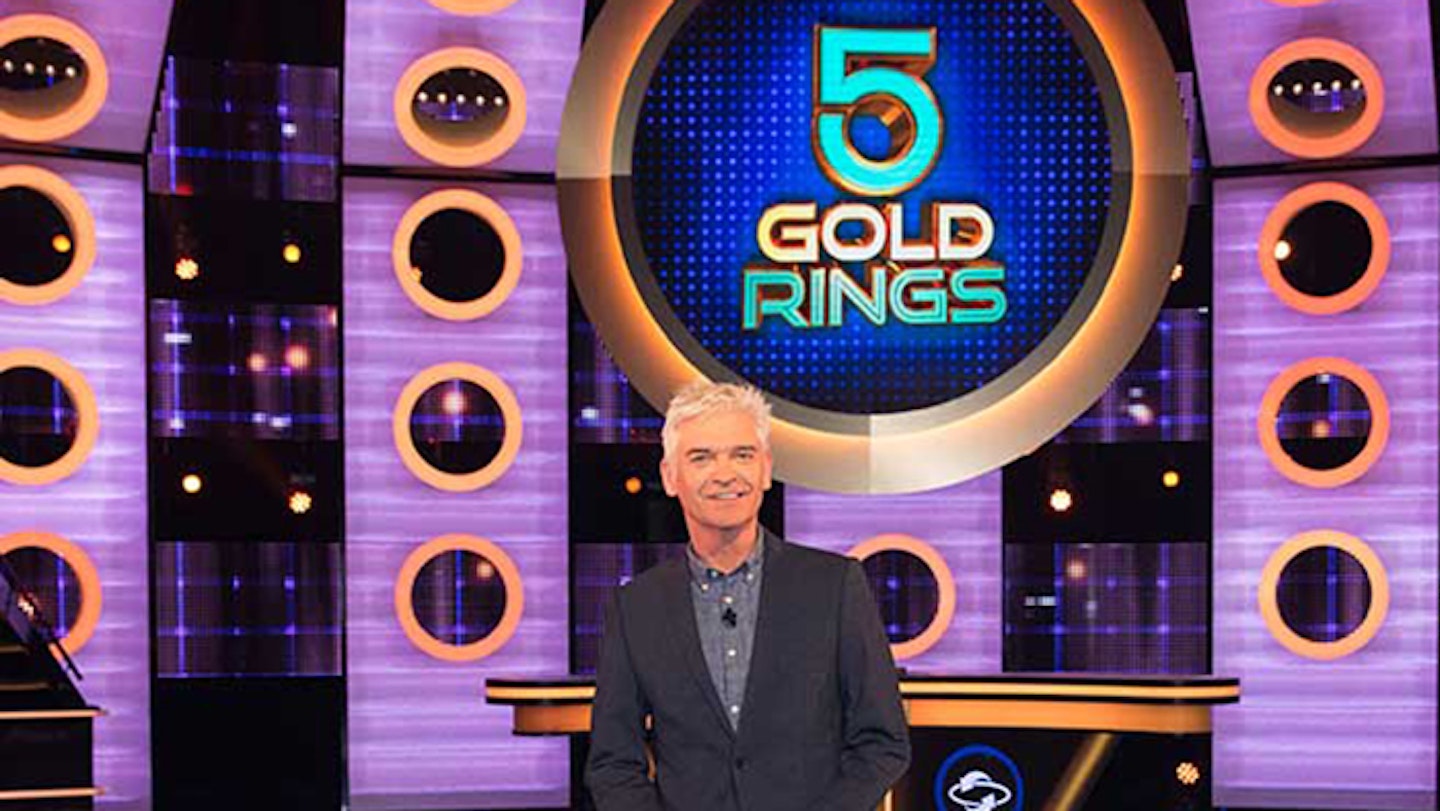 10 of 14
CREDIT: u00a9 ITV
2017: 5 Gold Rings
He returned to the game show circuit in 2017, presenting 5 Gold Rings which he still continues to do now.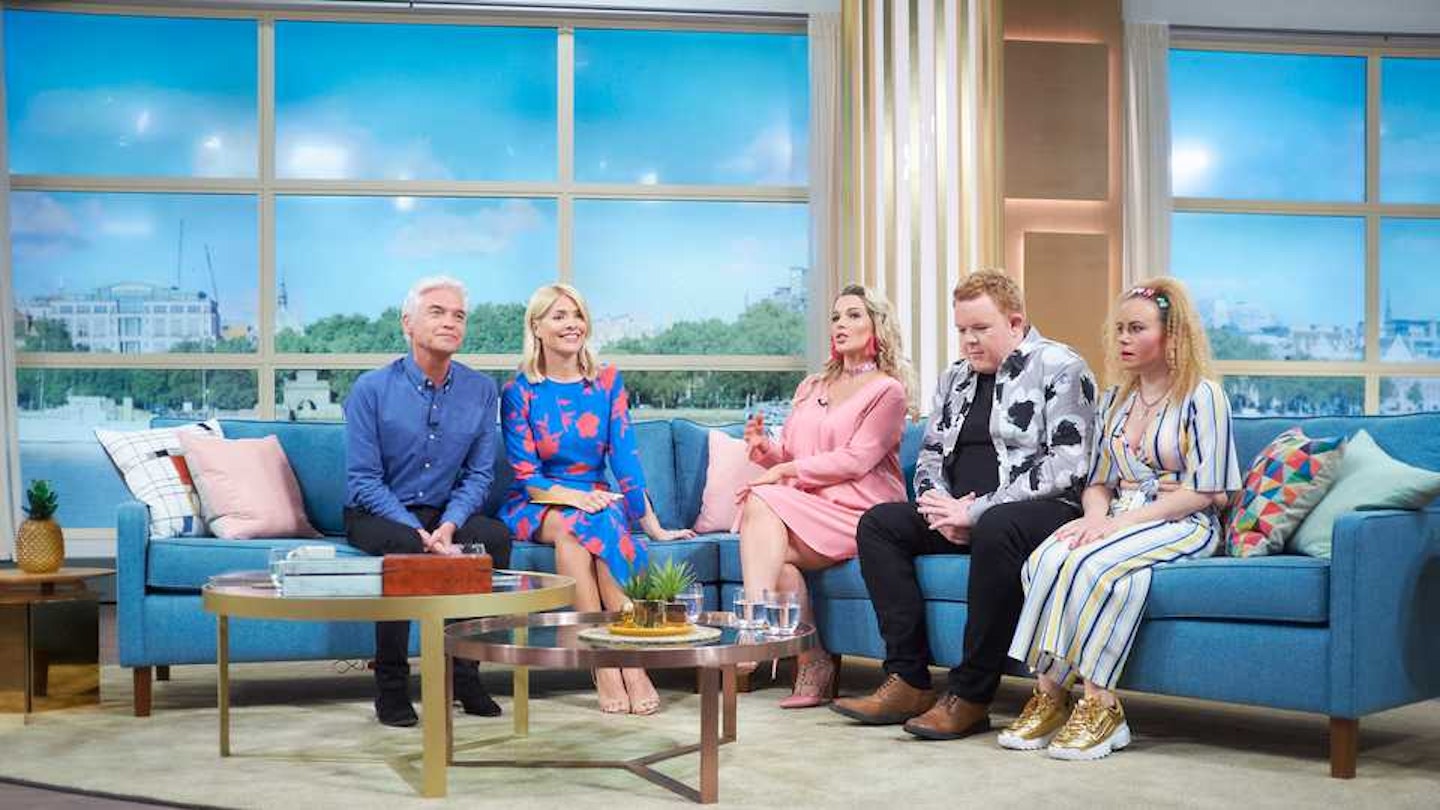 11 of 14
CREDIT: u00a9 ITV
2018: Coronation Street
In 2018, Phil and Hol made Coronation Street fans very happy with a small cameo. As part of Rosie Webster's exit storyline, the pair interviewed Rosie, Craig Tinker and Gemma Winter.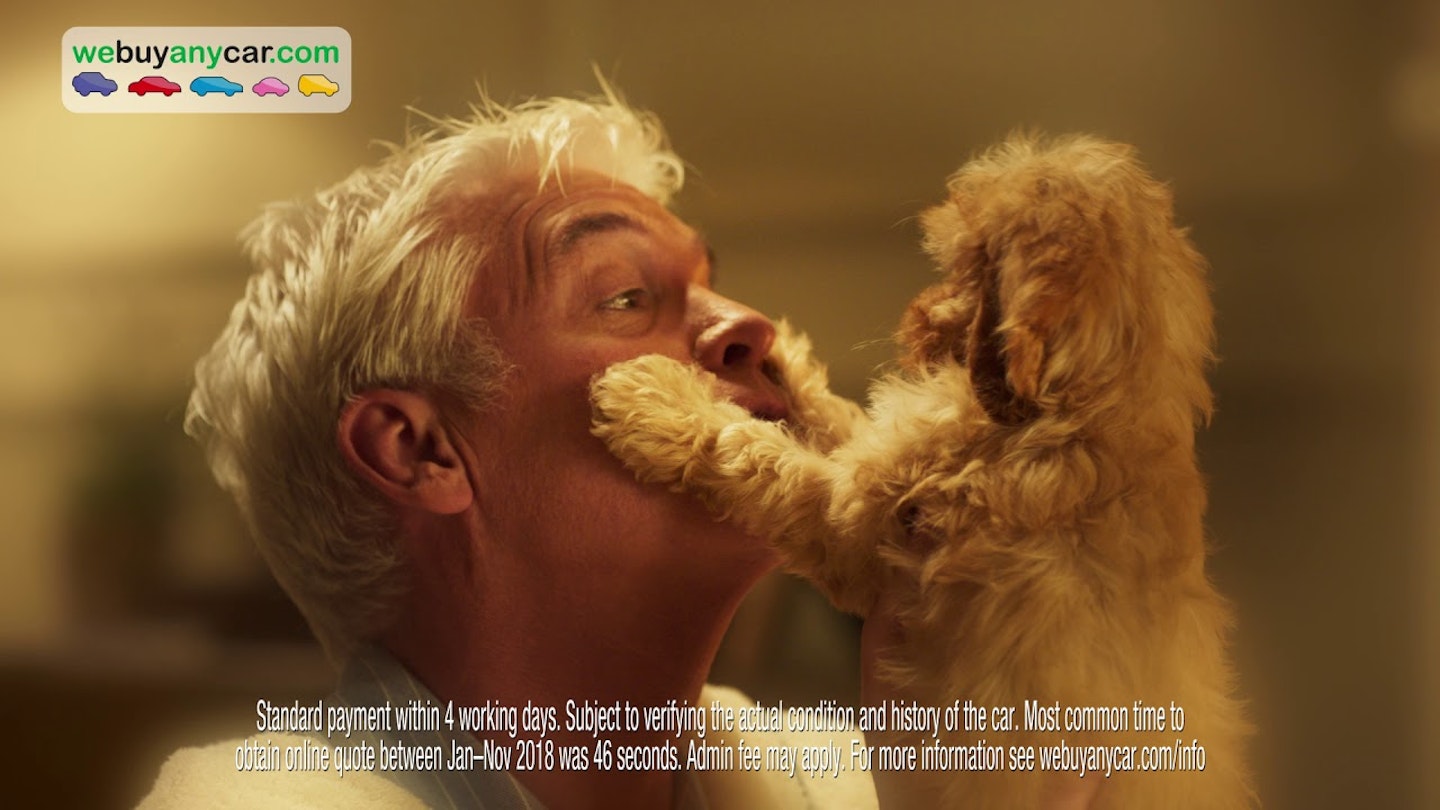 12 of 14
CREDIT: u00a9 WeBuyAnyCar.com
2019: WeBuyAnyCar.com
On top of everything else he's doing, Phil also appears in adverts for WeBuyAnyCar.com - and his current campaign sees him playing with an ADORABLE puppy! Aww.
13 of 14
CREDIT: u00a9 ITV
2020: Phil comes out as gay
In February 2020, Phil announced he's gay in a heartfelt post on social media.He then sat down on This Morning for an interview with friend and co-host Holly Willoughby.Phil told Holly, "It's funny because everyone I've spoken to, and you, have all been so supportive and so loving and caring, and my entire family to a person have grabbed us and said it's ok it's ok, we love you we're proud of you..."Every person I tell it gets a little lighter and a little lighter, at the same time I have made this decision which is essential for me and essential for my head and that is principally the reason I have done this."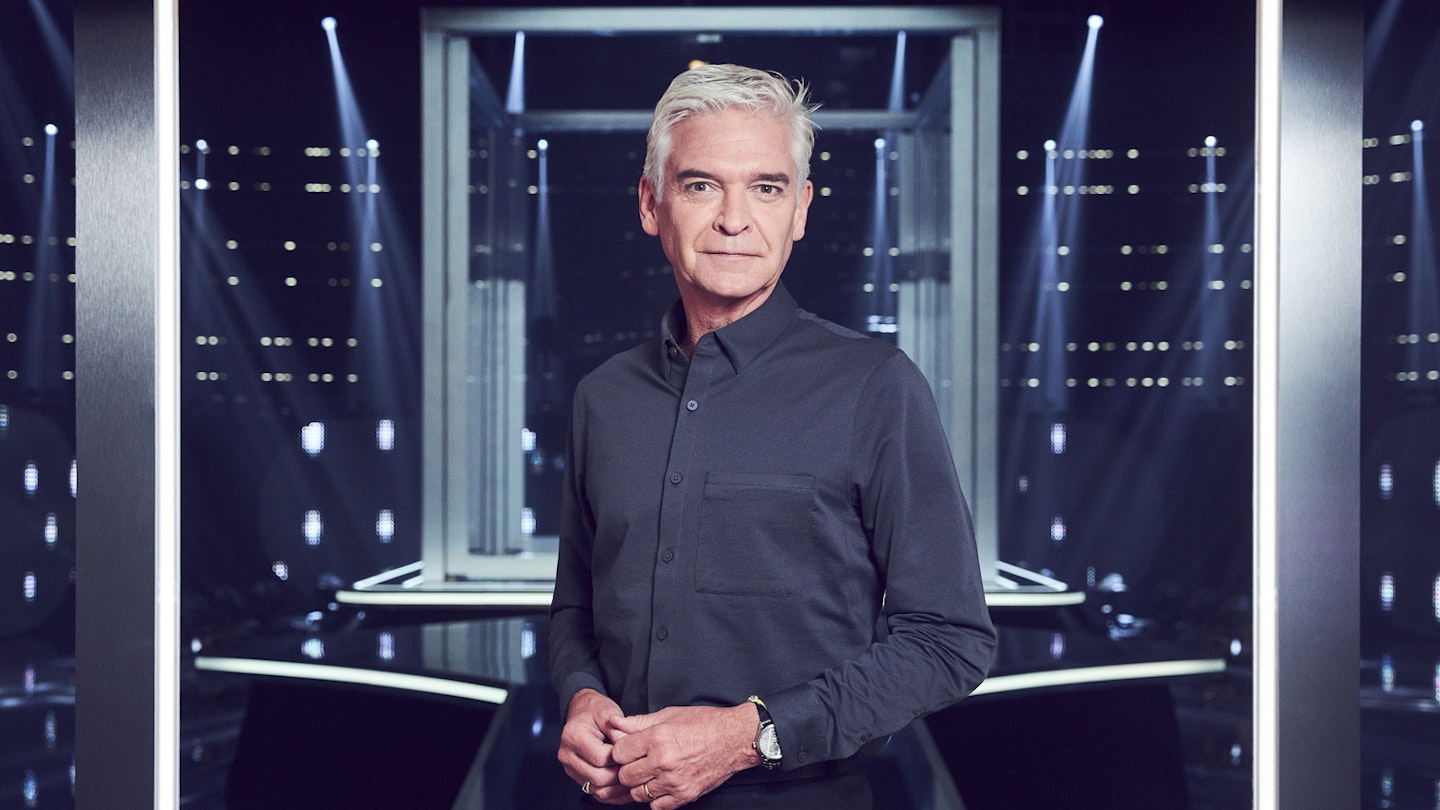 14 of 14
CREDIT: u00a9 ITV
The Million Pound Drop
After a five year break, Phillip is back with popular game show The Cube in October 2020, and this time it's bigger and better! Contestants will play in teams of two and compete for a massive £1 million.
How old is Phillip Schofield?
Phillip Schofield was born on April Fool's day! His birthday is 1st April 1962, which makes him currently 57-years-old.
Where is Phillip Schofield from?
Phillip Schofield was born in Oldham in Lancashire, but grew up in Newquay, Cornwall. At the age of 19, Phil moved with his family to New Zealand, returning to the UK four years later in 1985. He now lives in Henley-on-Thames in Oxfordshire with his wife Stephanie Lowe.
Is Phillip Schofield married?
Yes, he is! Phillip Schofield married his long-term partner Stephanie Lowe in 1993, and share two daughters - 26-year-old Molly and 23-year-old Ruby.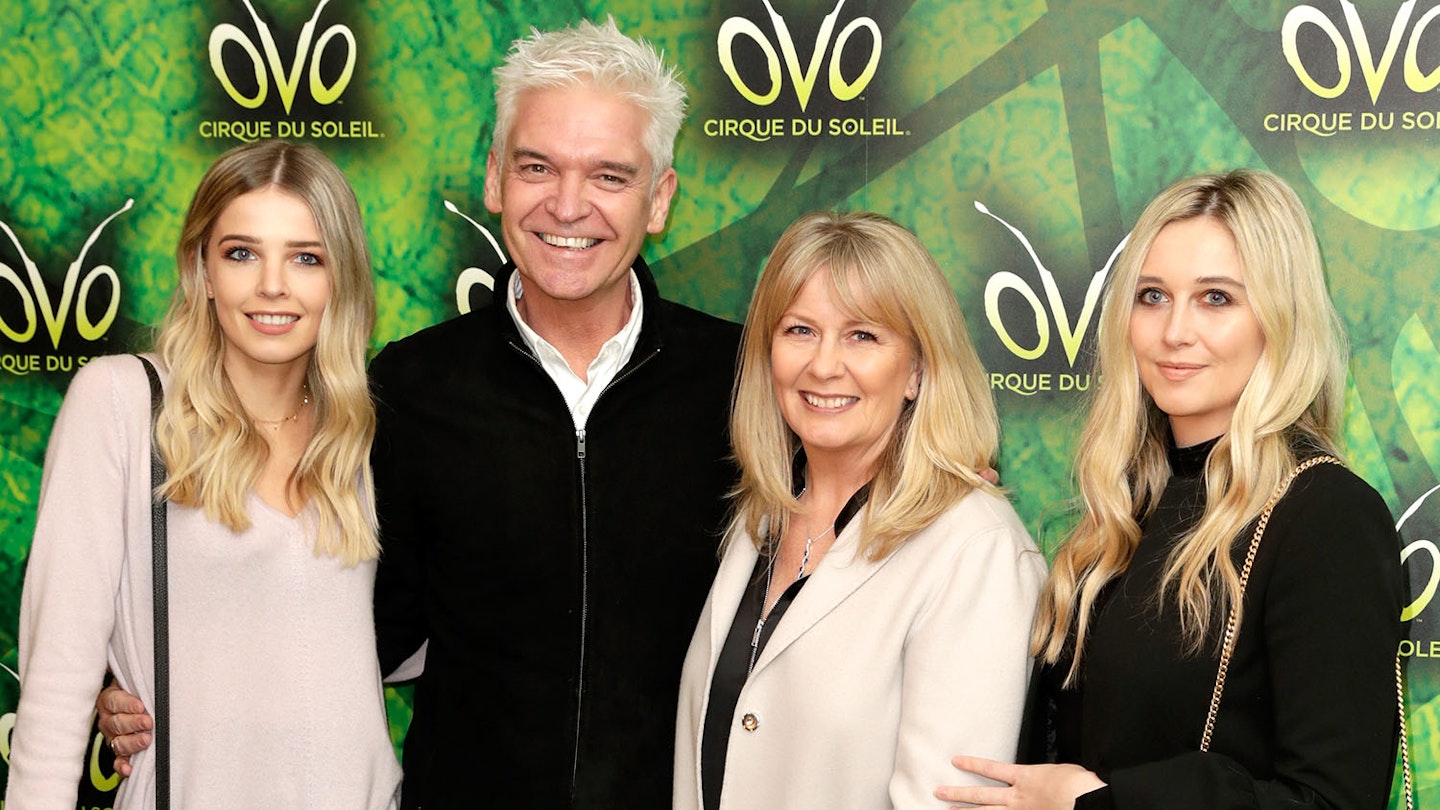 How much does Phillip Schofield earn?
That's rather a personal question! In March 2016, it was reported that Phil signed a £2 million deal with ITV for two more years on the show, adding a clause that if Holly left the show, he would too. N'aww - nothing like having your mate's back, is there? He said at the time, "I would quit if Holly would. There's no agenda there, it's just the fact that we work together so well that the show's successful."
However, in August 2017, it was revealed that Phil was earning a whopping £200k more than Holly, with ITV bumping Holly's salary up to £600k to match Phil's. But this doesn't take into account how much Phil earns for Dancing On Ice or his adverts deals with WeBuyAnyCar.com and Waitrose.
Is Phillip Schofield related to Holly Willoughby?
As far as we know - no! We feel pretty certain that it's something they probably would have mentioned. But no, their incredible friendship and chemistry is purely a result of them having worked together for so long.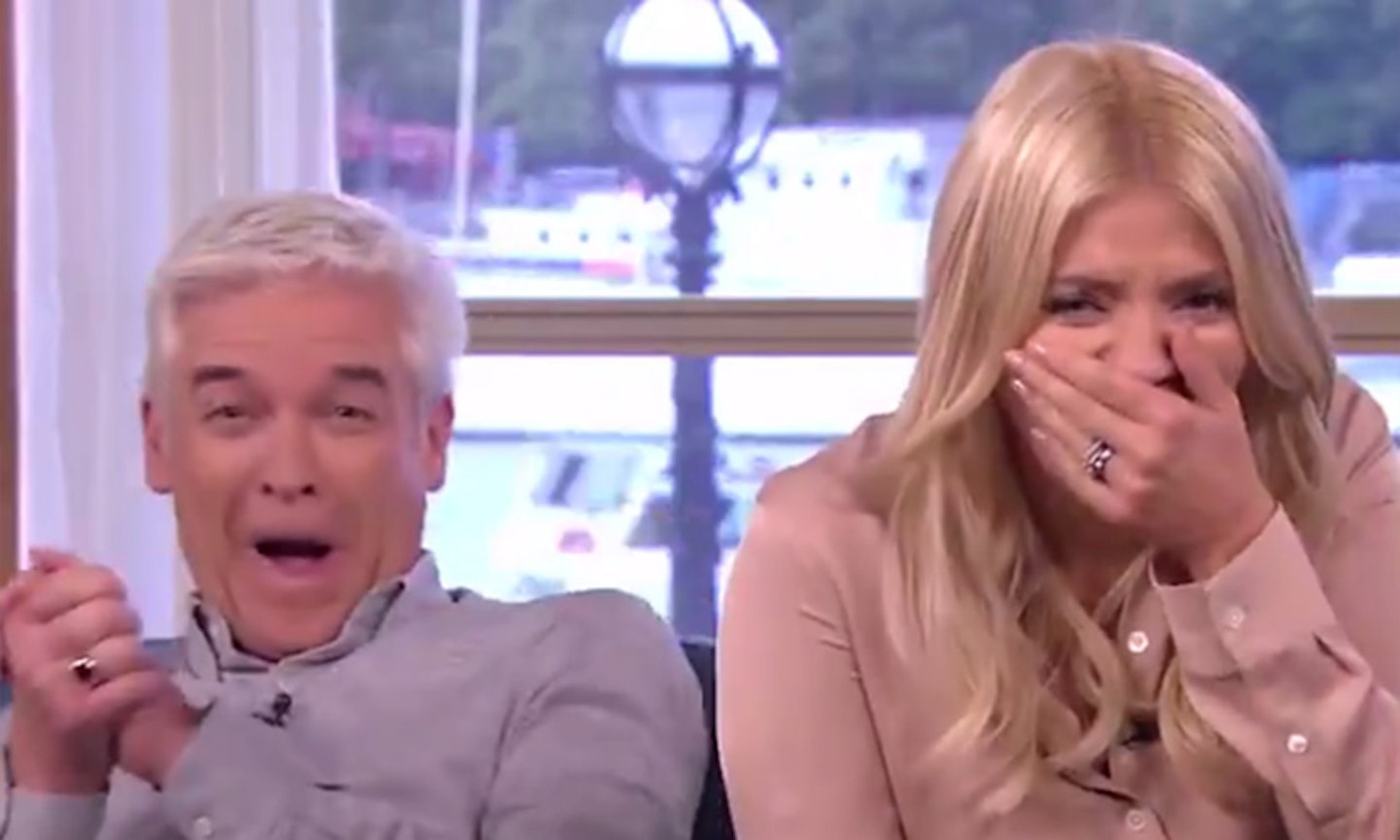 Was Phillip Schofield on Who Wants To Be A Millionaire?
He was! Phil appeared on WWTBAM? with his then-This Morning co-star Fern Britton in December 2003, winning £32,000 for their chosen charity. After reaching the £32k point, Phillip and Fern put their trust in the audience on a question about the spacecraft Galileo, and went home with that amount.
Who is Teddy the dog?
Teddy the dog is Phil's pet Cavapoo, a mix between a Cavalier King Charles Spaniel and a Poodle. However, telly watchers have been captivated by Phil's newest advert for WeBuyAnyCar.com, featuring Phil and an ADORABLE puppy Cockapoo - cross between a Cocker Spaniel and Poodle.
Is Phillip Schofield on social media?
Yes - and he's absolutely HILARIOUS. Well worth a follow on all counts, especially Snapchat.
Phillip Schofield's Twitter: @schofe
Phillip Schofield's Instagram: @schofe
Phillip Schofield's Snapchat: @phillipschofe
NOW WATCH: Rylan Clark-Neal takes heatworld on a backstage tour of This Morning...
If you're a sucker for the Spice Girls and love a bit of One Direction, you need heat Radio in your life.
We're online at heatradio.com, and you can still get us on the free app on your Android, iPhone or tablet. Tune in on Freeview channel 716 on the telly or get us on your smart speaker by asking it to "play heat radio."