It's been a tough time for Siânnise Fudge of late, with the rumour mill in overdrive amid her love life following her split from her ex-boyfriend Luke Trotman, but luckily Siânnise's sister, Shanade, has the best news to keep her distracted: a baby.
Taking to her Instagram stories, the 2020 Love Island runner-up revealed that her sister Shanade was pregnant and already sporting a sizeable baby bump despite being just over three months along.
For her part, Shanade took to social media to share the scans of her unborn baby on Instagram calling them "The best gift this Christmas ❤️," to which Siânnise replied "😭😭😭 you are gonna be the best mum ever & I can't wait to be auntie Siân! So proud of you! Love you so much! ❤️❤️❤️❤️❤️"
Even Luke shared his well wishes for Shanade saying, "Love this!! Congrats guys!! ❤️❤️," suggesting that there's no bad blood between the families.
Recently Siânnise confirmed her and Luke's split. She shared the news as part of a Q&A on her Instagram story. One of her followers asked her, "are you looking into dating again?" to which she responded, "I'm not at the moment, I'm very content within myself & my growth.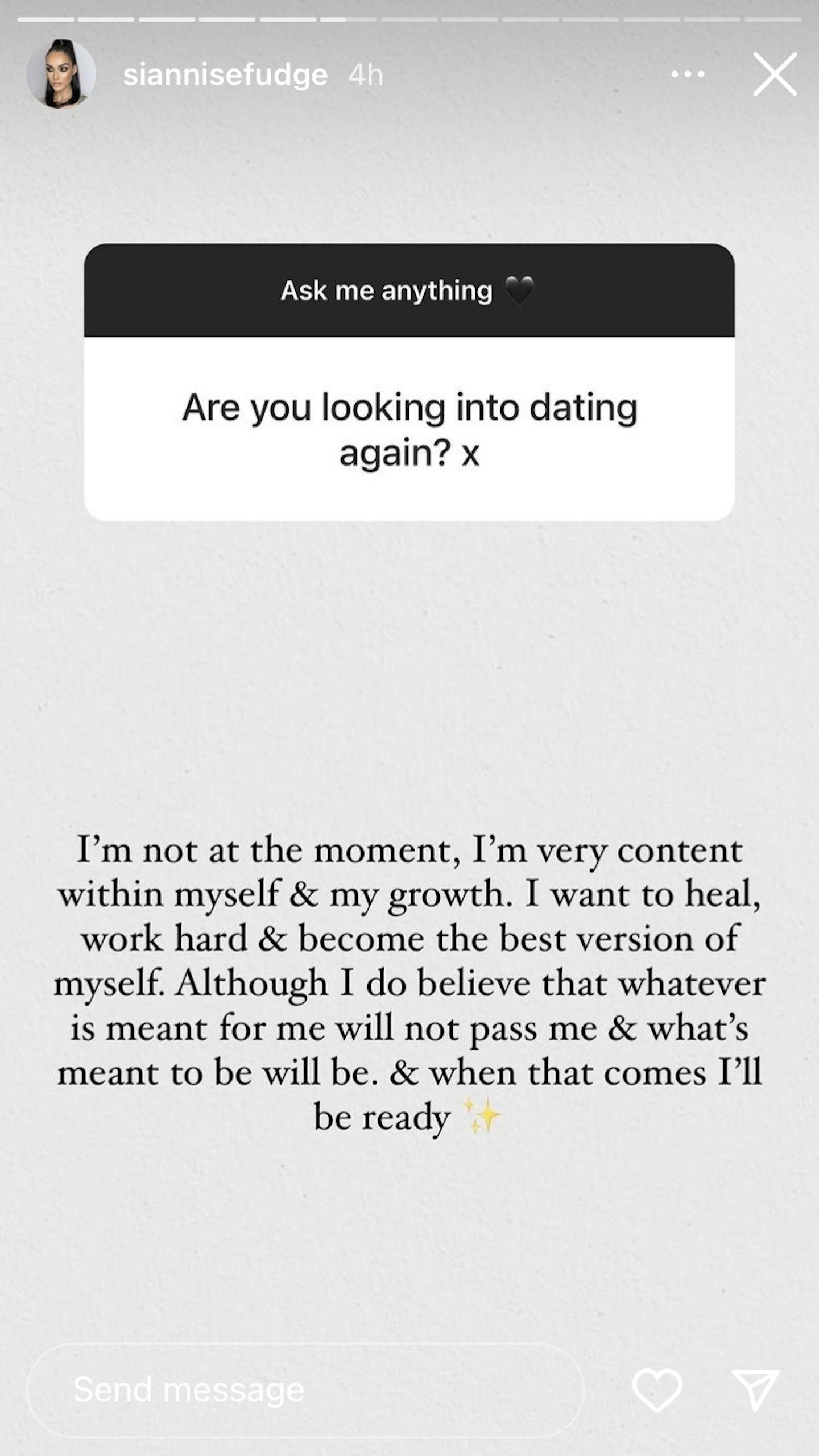 "I want to heal, work hard & become the best version of myself. Although I do believe whatever is meant for me will not pass me & what's meant to be will be & when that comes I'll be ready ✨."
Siânnise was also asked, "are you excited to become an auntie?" To which she responded, "I am so excited, honestly I can't wait! It still doesn't feel real & I don't think I'll believe it until the baby is here.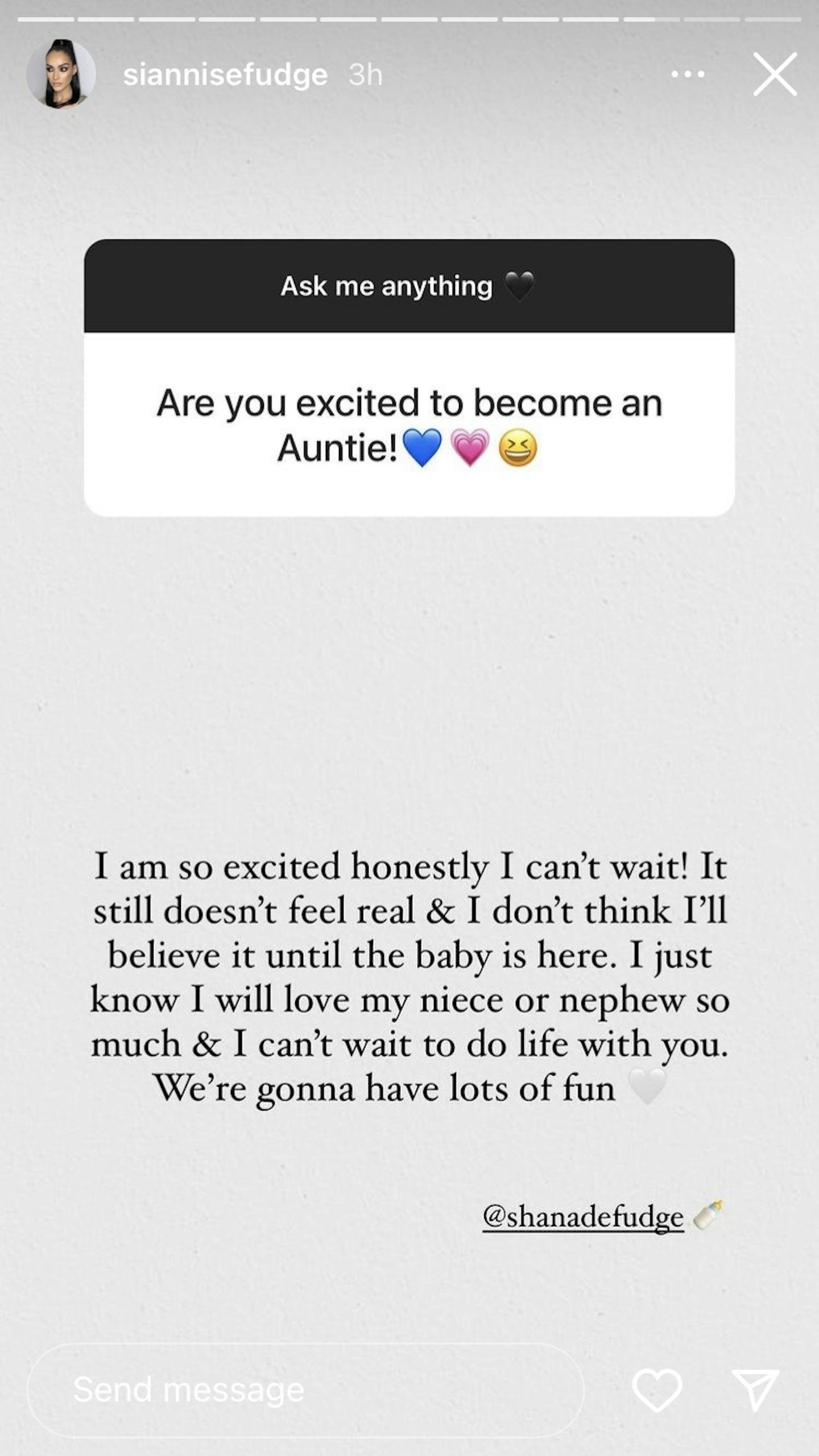 "I just know I will love my niece or nephew so much & I can't wait to do life with you. We're gonna have lots of fun 🤍."
This is great news for Siânnise and we're glad she is doing well following her split from Luke. Break-ups can be tough, but they can also be a great opportunity for self discovery and development and it seems that Siânnise understands the importance of these things.
CHECK OUT Love Island 2020's top Instagram earners
Winter Love Island's top Instagram earners slider
1 of 10
CREDIT: Instagram
Molly Smith
Instagram earnings: £442k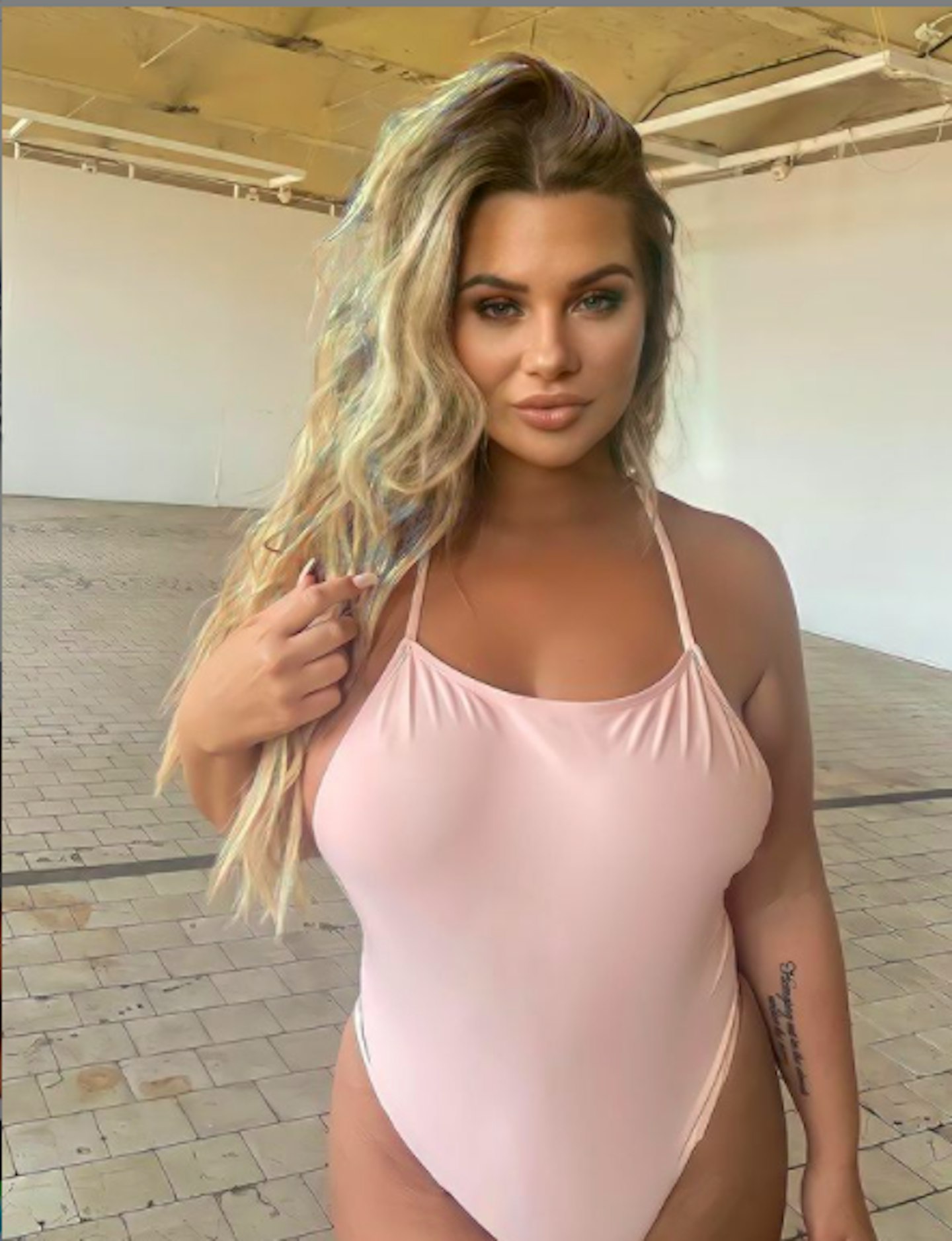 2 of 10
CREDIT: Instagram
Shaughna Phillips
Instagram earnings: £341k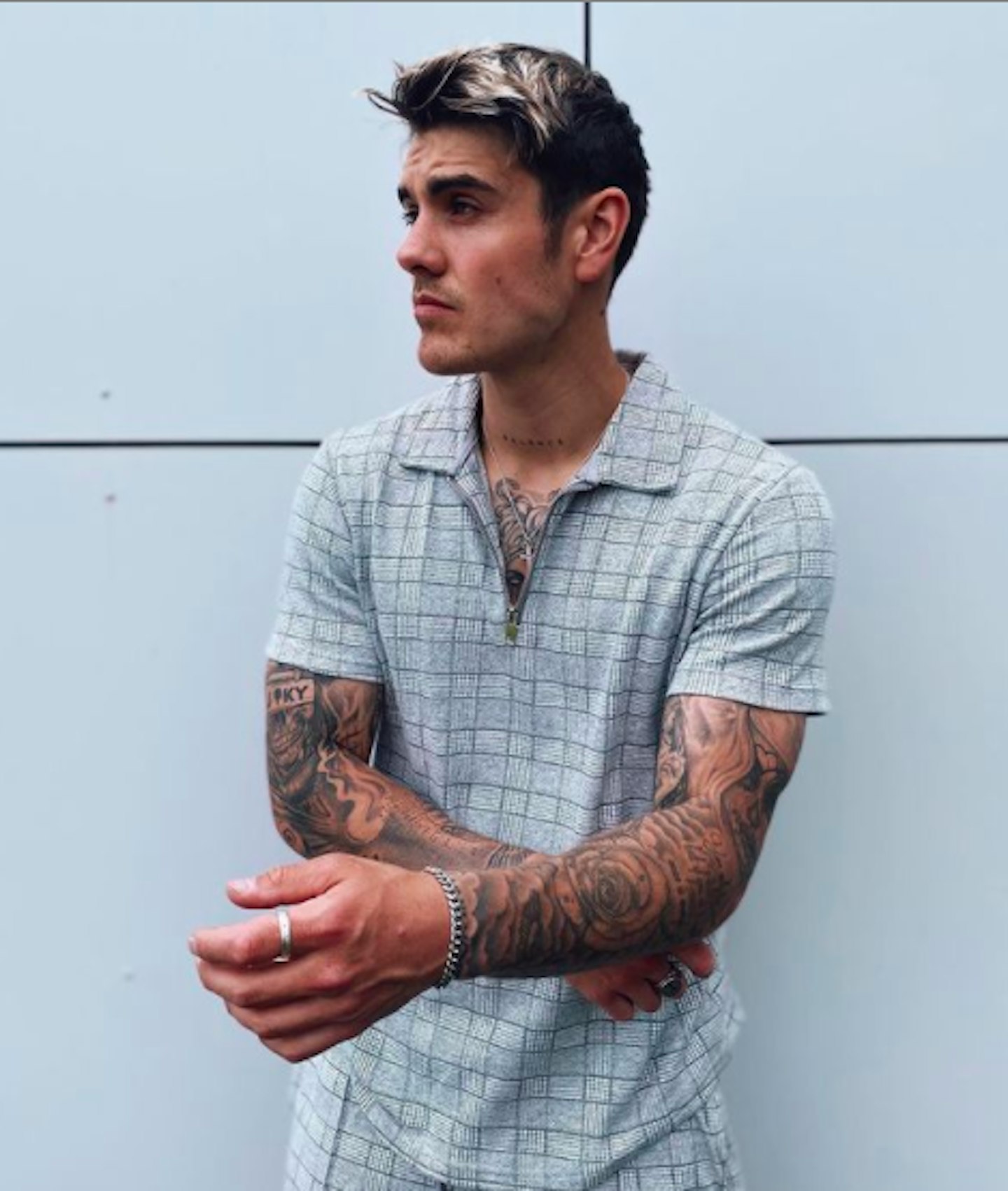 3 of 10
CREDIT: Instagram
Luke Mabbott
Instagram earnings: £333k
4 of 10
CREDIT: Instagram
Demi Jones
Instagram earnings: £260k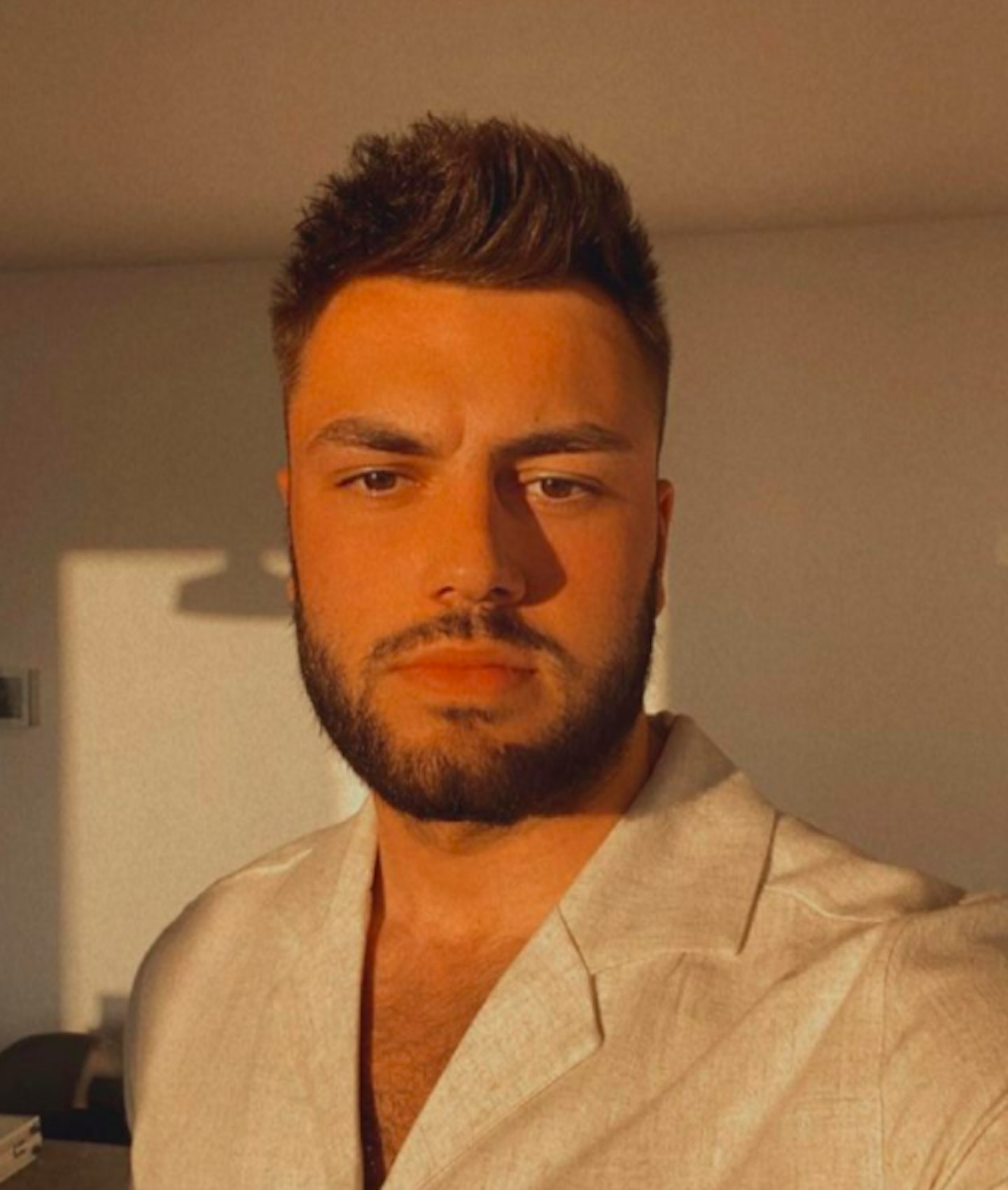 5 of 10
CREDIT: Instagram
Finn Tapp
Instagram earnings: £202k
6 of 10
CREDIT: Instagram
Siânnise Fudge
Instagram earnings: £199k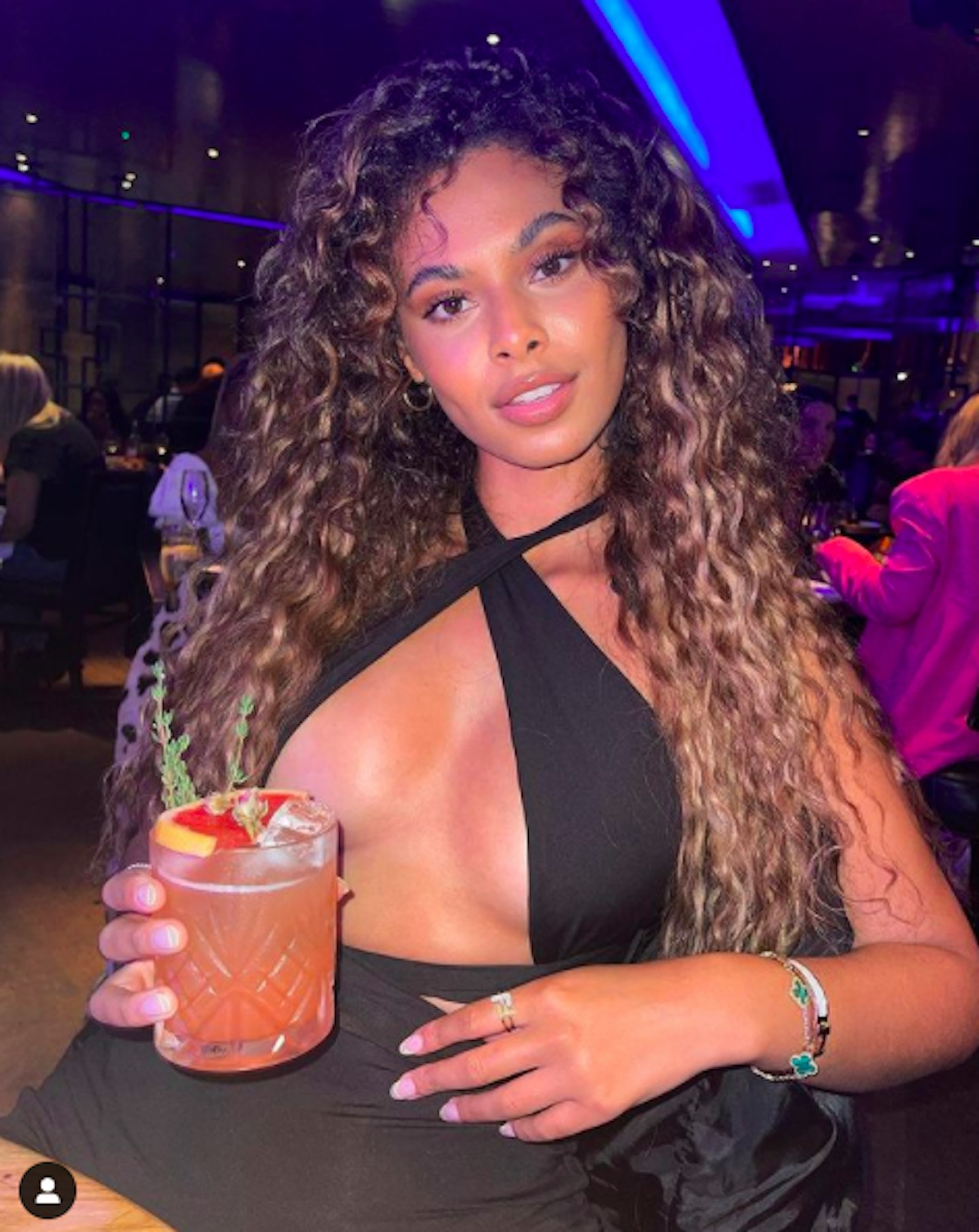 7 of 10
CREDIT: Instagram
Sophie Piper
Instagram earnings: £172k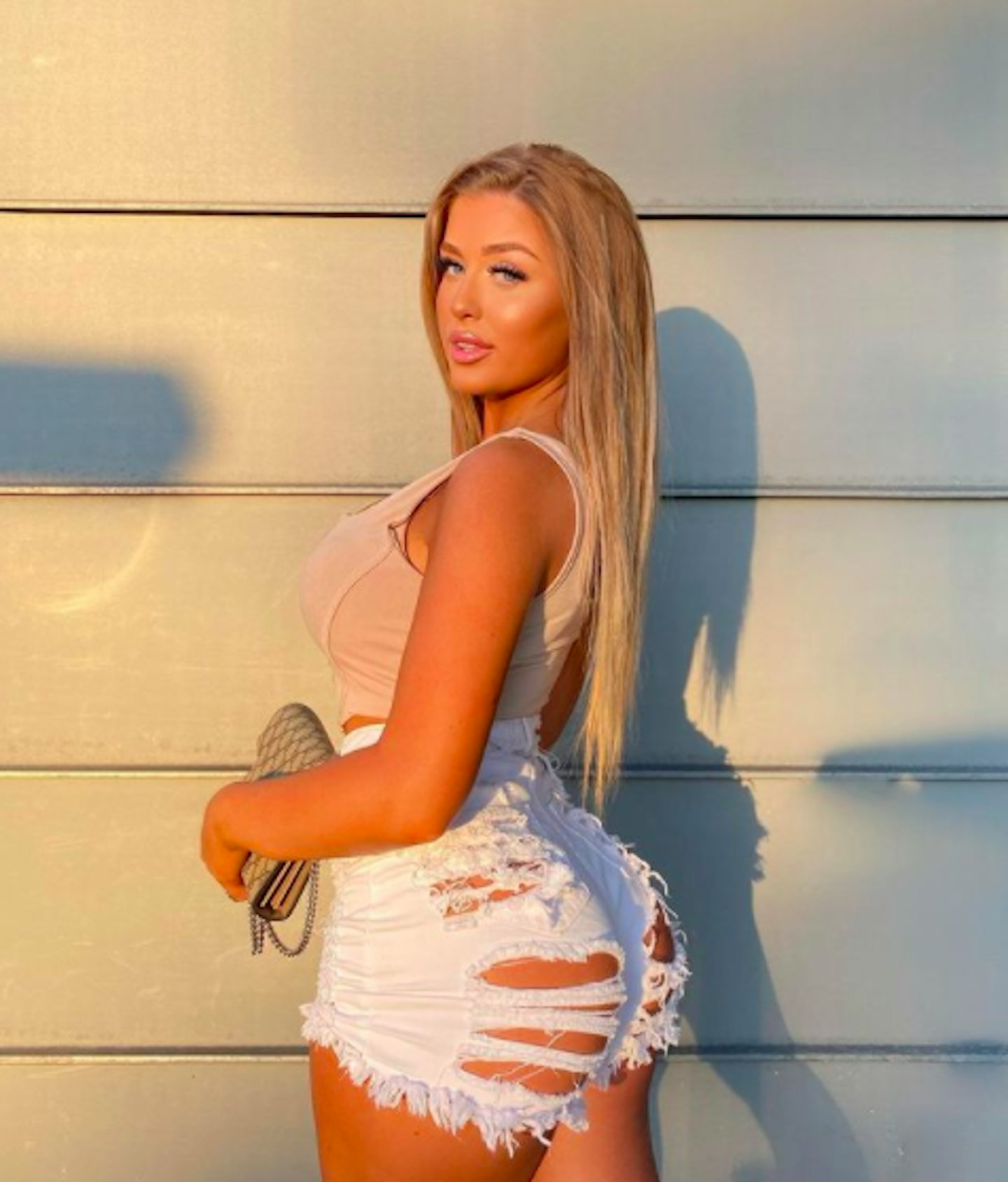 8 of 10
CREDIT: Instagram
Jess Gale
Instagram earnings: £155k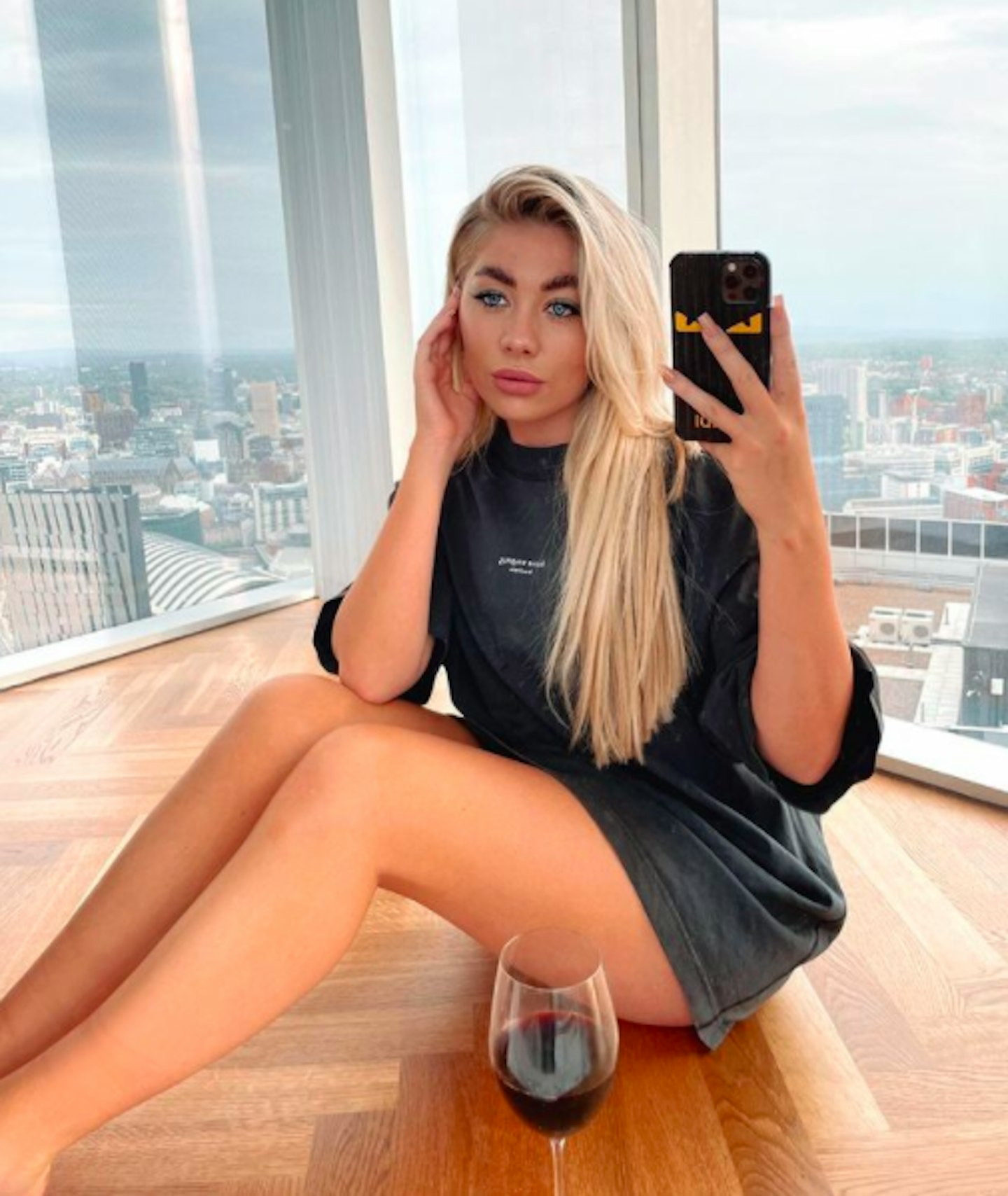 9 of 10
CREDIT: Instagram
Paige Turley
Instagram earnings: £138k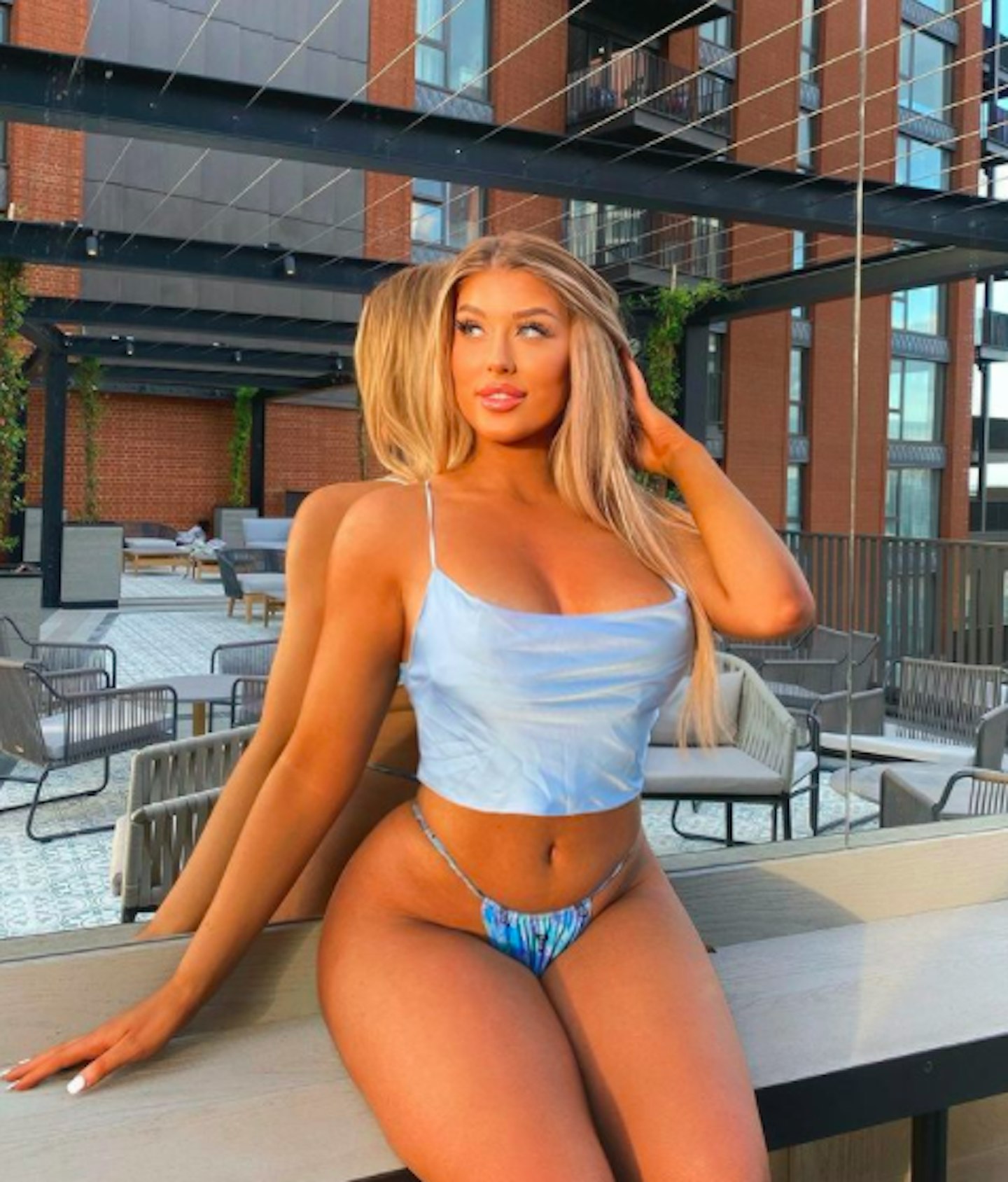 10 of 10
CREDIT: Instagram
Eve Gale
Look! More news!
Love Island's Clarisse Juliette talks self-care routines, acne and the £3 eyeliner she wears every day
Remember Charlie Brake? Here's what the Love Island star is doing now
Siânnise's sisters Amber and Shanade have been rallying around the reality star since her break-up, with Siânnise sharing some sweet pictures of the three of them hanging out saying, "There is no better friend than a sister & there is no better sisters than you 🤍 swipe across for the laughs x"
Fans minds were blown with one commenting, "Stunning ladies 🔥super models 😍", whilst another added, "Some good genes😍"
"You all have such sleek hair 👏🙌❤️" a third wrote.
We can't help but wonder if one (or both) sisters will follow in Siânnise's footsteps and enter the villa? Or maybe there's a Keeping up with the Fudge's in the works...
WATCH 'I'm pregnant or we've split': Luke T and Siânnise talk rumours & love after Love Island
Fans feared Siânnise and Luke had called time on their relationship after nearly two years as they hadn't been seen in public together since attending a film premiere in September. Siânnise also added fuel to the fire last month when she shared a cryptic post about "red flags".
The former beauty consultant reposted a quote from singer Summer Walker which read, "You don't have to guess if something is love. Love is shown through actions. Stop making excuses for people who don't show up for you. Don't ignore the red flags. And don't think you have you stay somewhere 'cause you can't find better - you can and you will. Don't settle for less - you don't deserve it and neither does your family." She also sparked concern by liking a TikTok video about "getting through a break-up".
It was reported that the couple had split and unfollowed each other on Instagram, with a source telling The Sun, "It's been a really hard couple of weeks for both of them but it's over for now," however a glance at the pair's profiles reveal they are in fact still following each other.
With Siânnise's latest Instagram story post, however, it seems she is officially single again.