Britain's Got Talent judge Simon Cowell is known for his love of animals, and in particular cute little dogs. So, it's no surprise the music mogul has extended his family by adding to his brood of pooches.
Simon, who only returned to Instagram in March, has shared some super cute snaps of his dogs, Squiddly, Diddly, and his late mum's dog Freddie to his account, as well as introducing his latest arrival.
Sharing a photo of his new dog, Simon wrote to fans, 'Meet Daisy. She's a rescue dog, all the way from Barbados. @furtographs'. [sic]
Fans were quick to comment on the cute portrait snap, one user wrote, 'Your dogs are all adorable, Simon', with another adding, 'You got another pup!! Let me know when you want me to come over and help train!'. [sic]
A third then wrote, 'Dog lovers are the best people 🙌🙌😍'. [sic]
Check out all the cute photos of celebrities and their pets:
Celebs and their pets (slider radio 2019)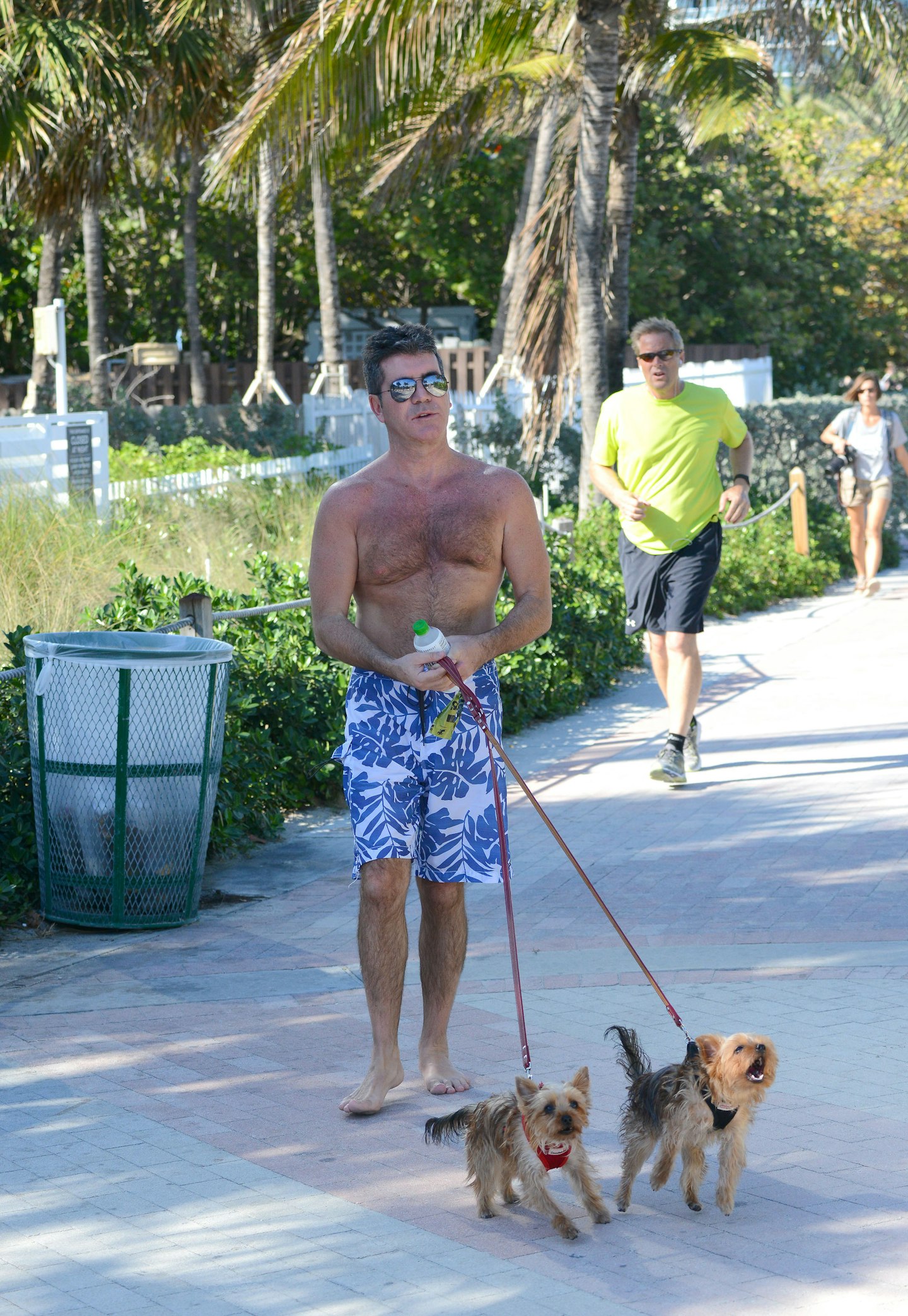 1 of 12
CREDIT: u00a9 Getty Images
Simon Cowell
Music mogul Simon Cowell loves his three Yorkshire Terriers Squiddly, Diddly and Freddy.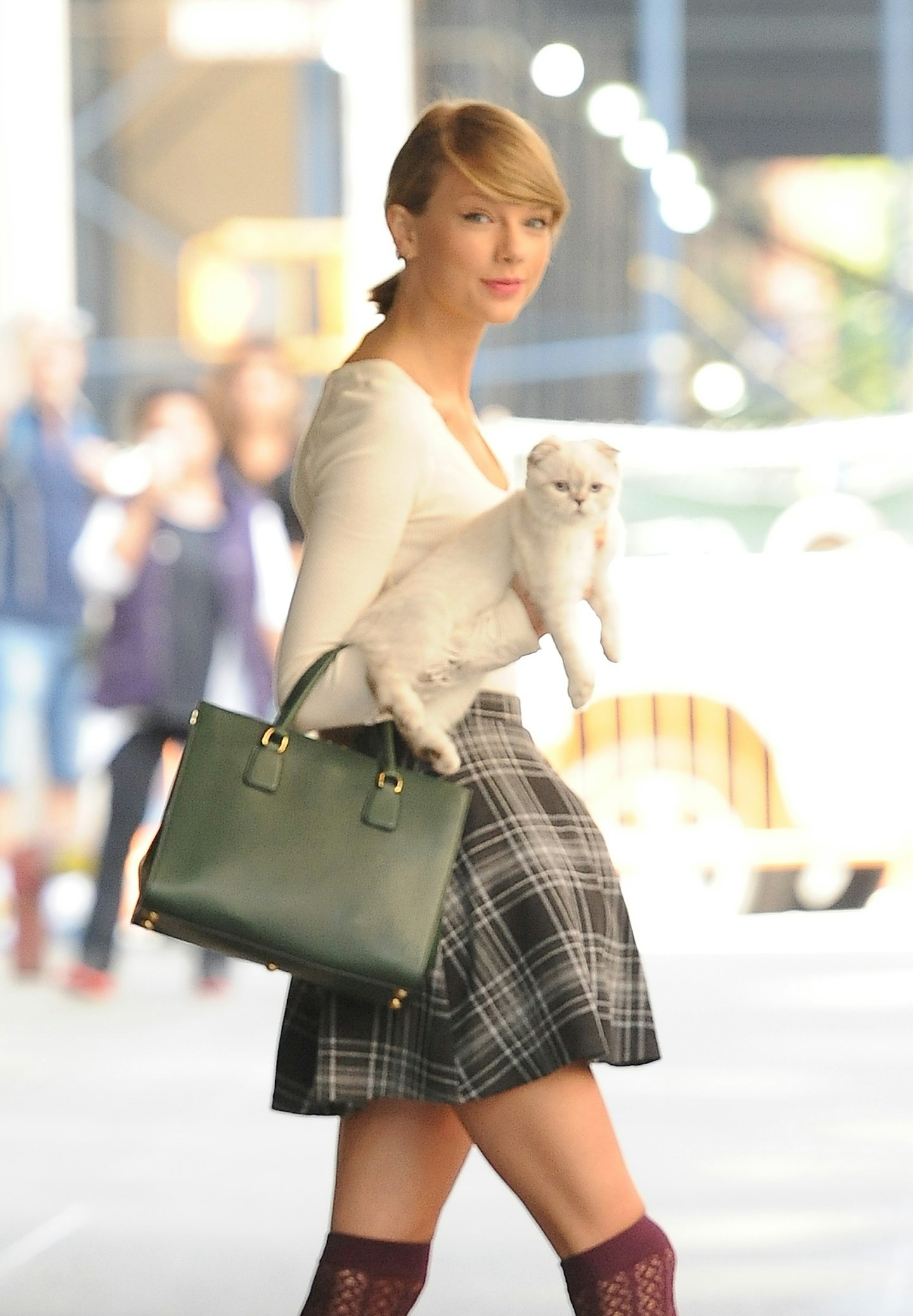 2 of 12
CREDIT: u00a9 Getty Images
Taylor Swift
Taylor Swift's cats Olivia Benson and Meredith Grey live an amazing lifestyle! The singer rarely goes anywhere without them and they are pretty much A-list stars in their own right.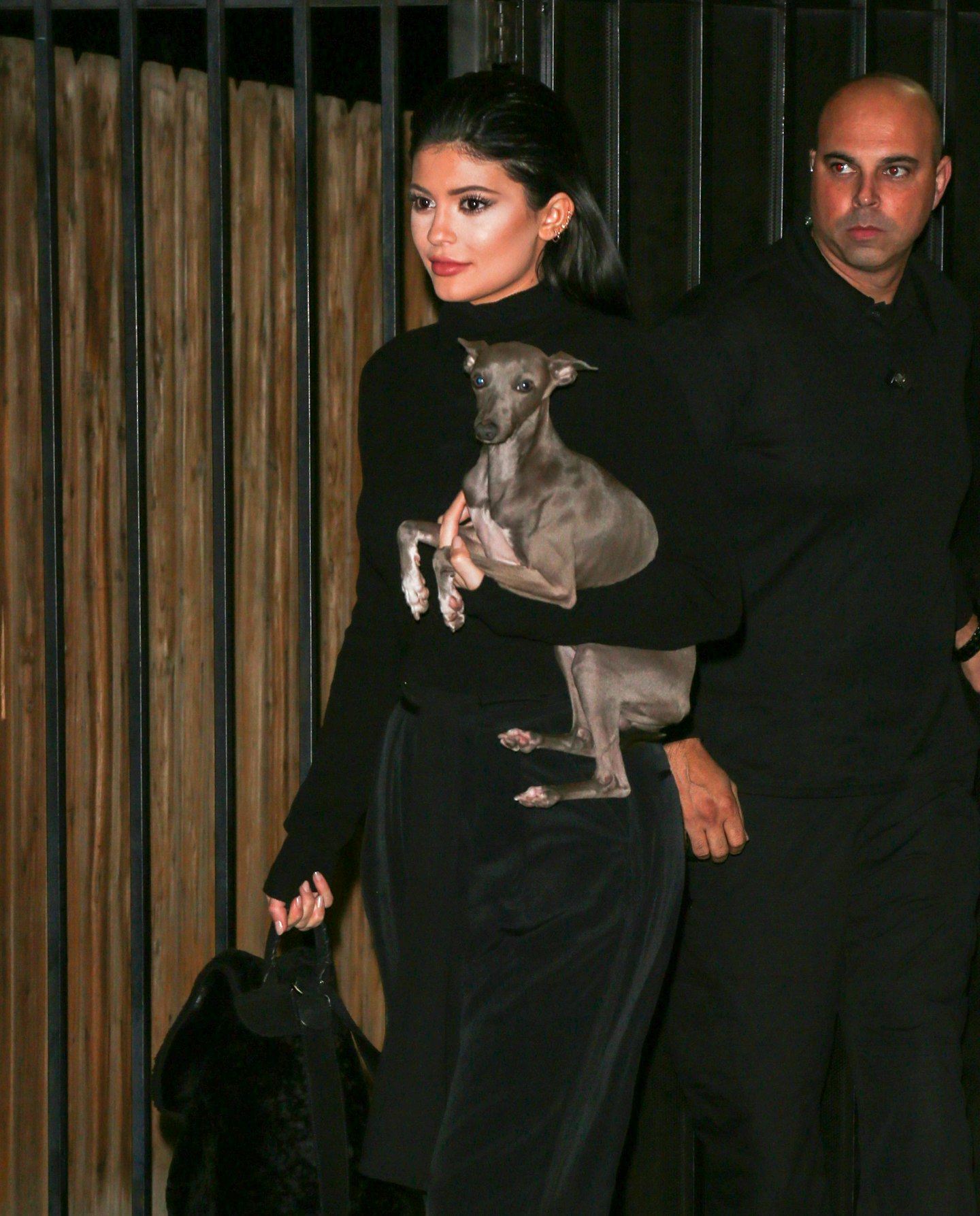 3 of 12
CREDIT: u00a9 Getty Images
Kylie Jenner
Reality star Kylie Jenner reportedly has a massive nine pets in total! However, it's her two Italian greyhounds Norman and Bambi who make the most appearances on her social media.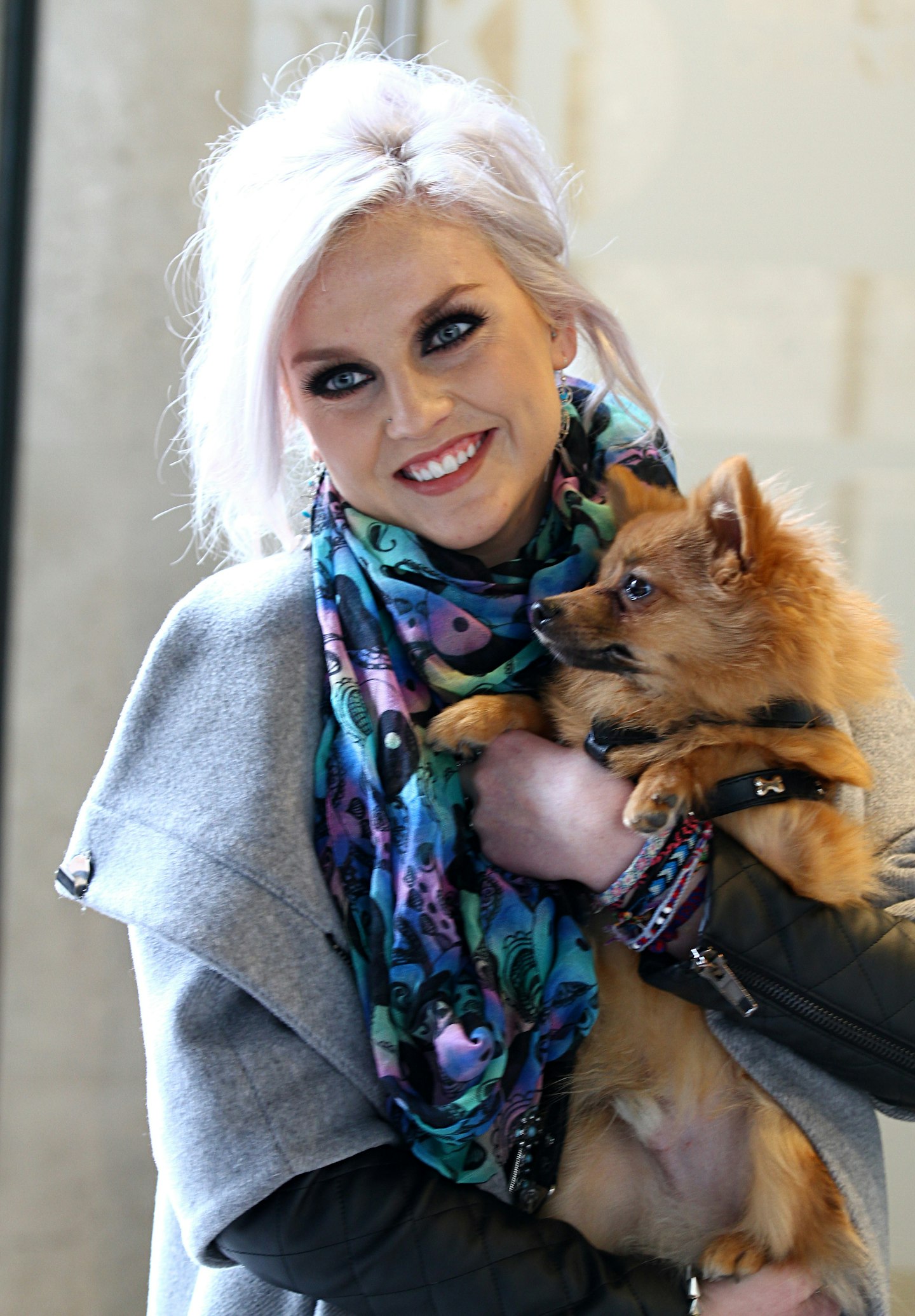 4 of 12
CREDIT: u00a9 Getty Images
Perrie Edwards
Little Mix singer Perrie Edwards often shares adorable photos of Hatchi the Pomeranian. The 'DNA' singer's dog even has its own Instagram page!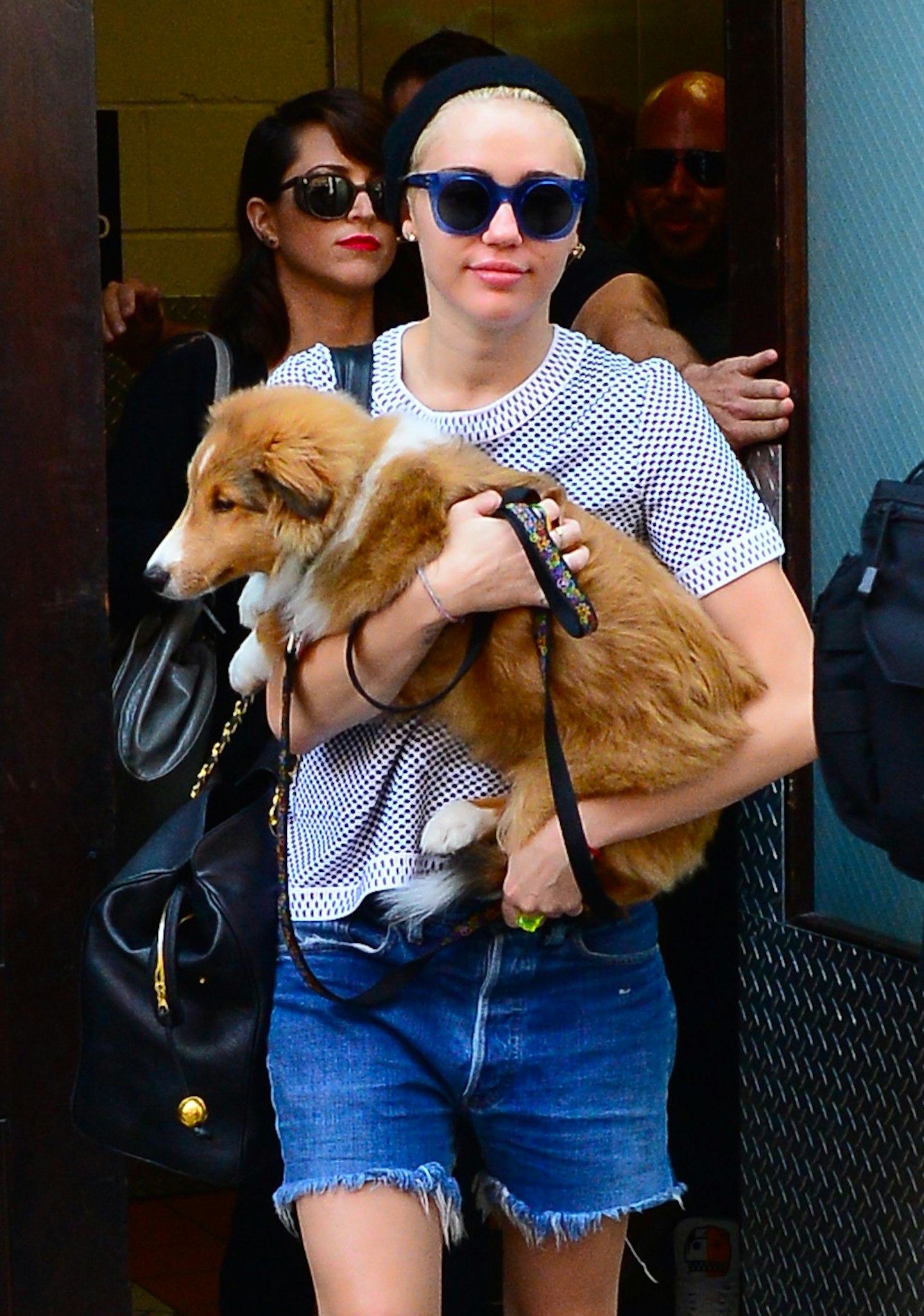 5 of 12
CREDIT: u00a9 Getty Images
Miley Cyrus
Pop star Miley Cyrus is known for her love of dogs and has rescued a large number over the years. Along with her new husband Liam Hemsworth's two dogs, Miley has 13 dogs in total!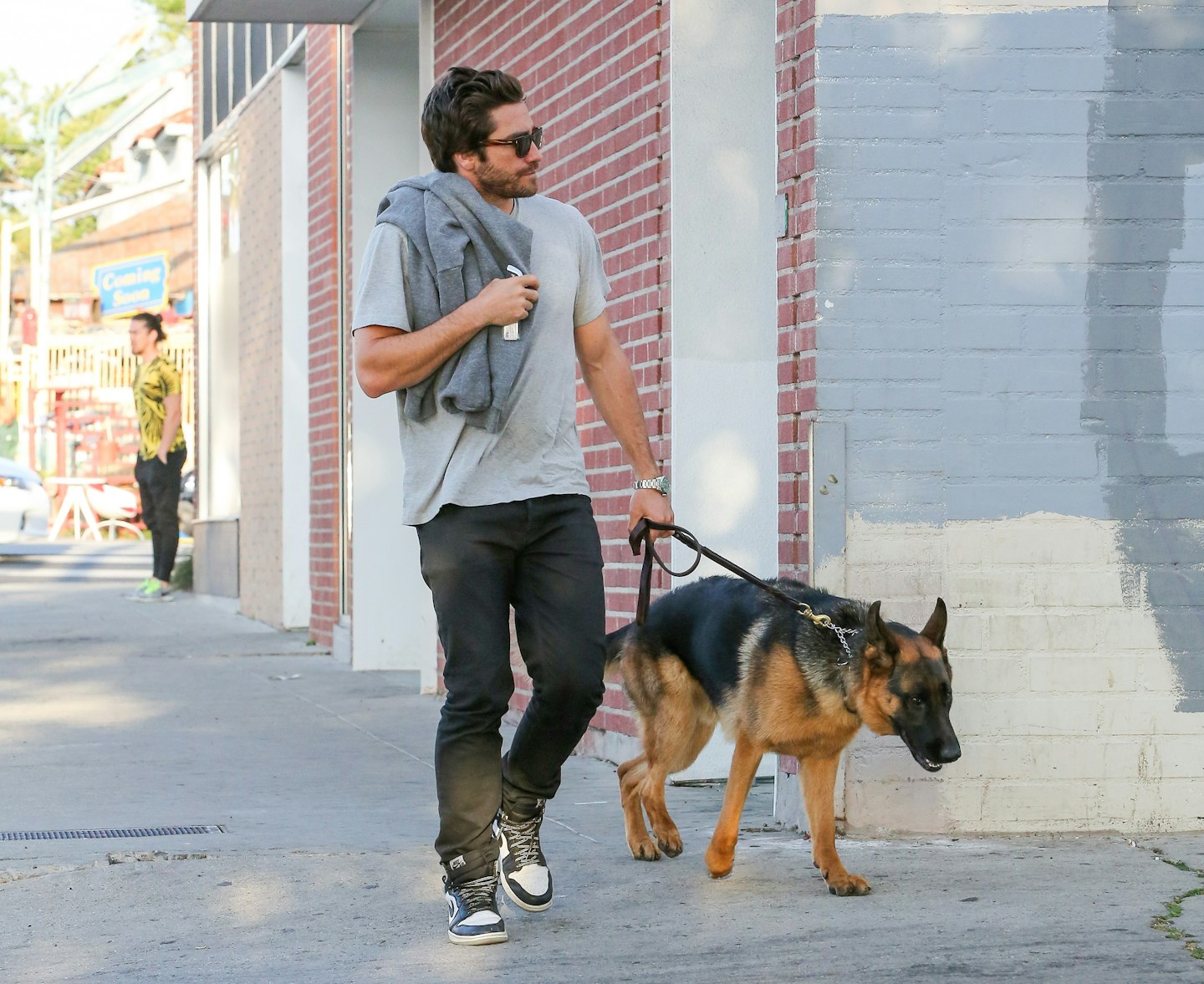 6 of 12
CREDIT: u00a9 Getty Images
Jake Gyllenhaal
Hollywood actor Jake Gyllenhaal is often spotted on walks with his rescued German Shepherd Atticus Finch. Jake also has a puggle called Boo Radley.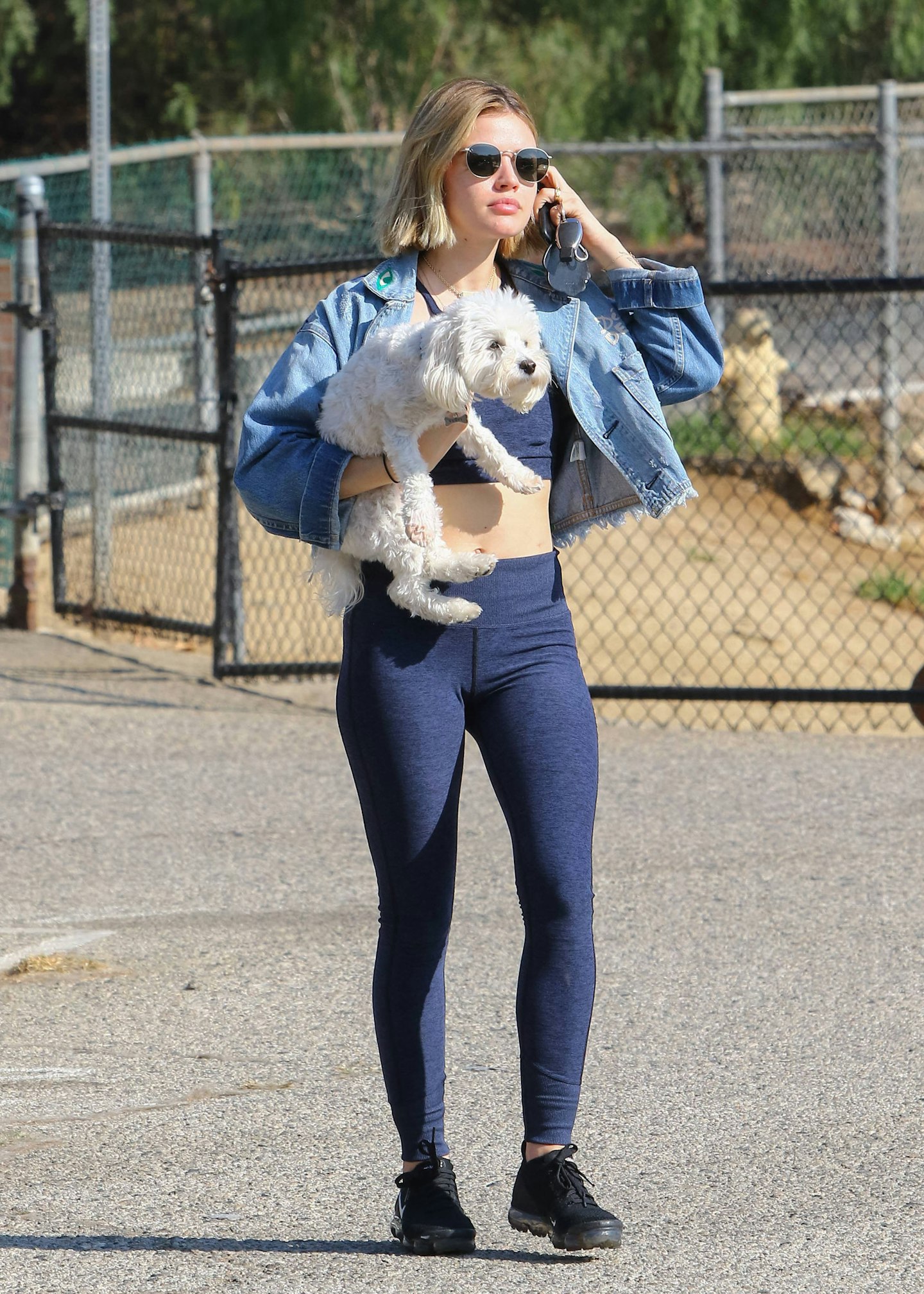 7 of 12
CREDIT: u00a9 Getty Images
Lucy Hale
American actress Lucy Hale is often spotted out and about with her dog Elvis.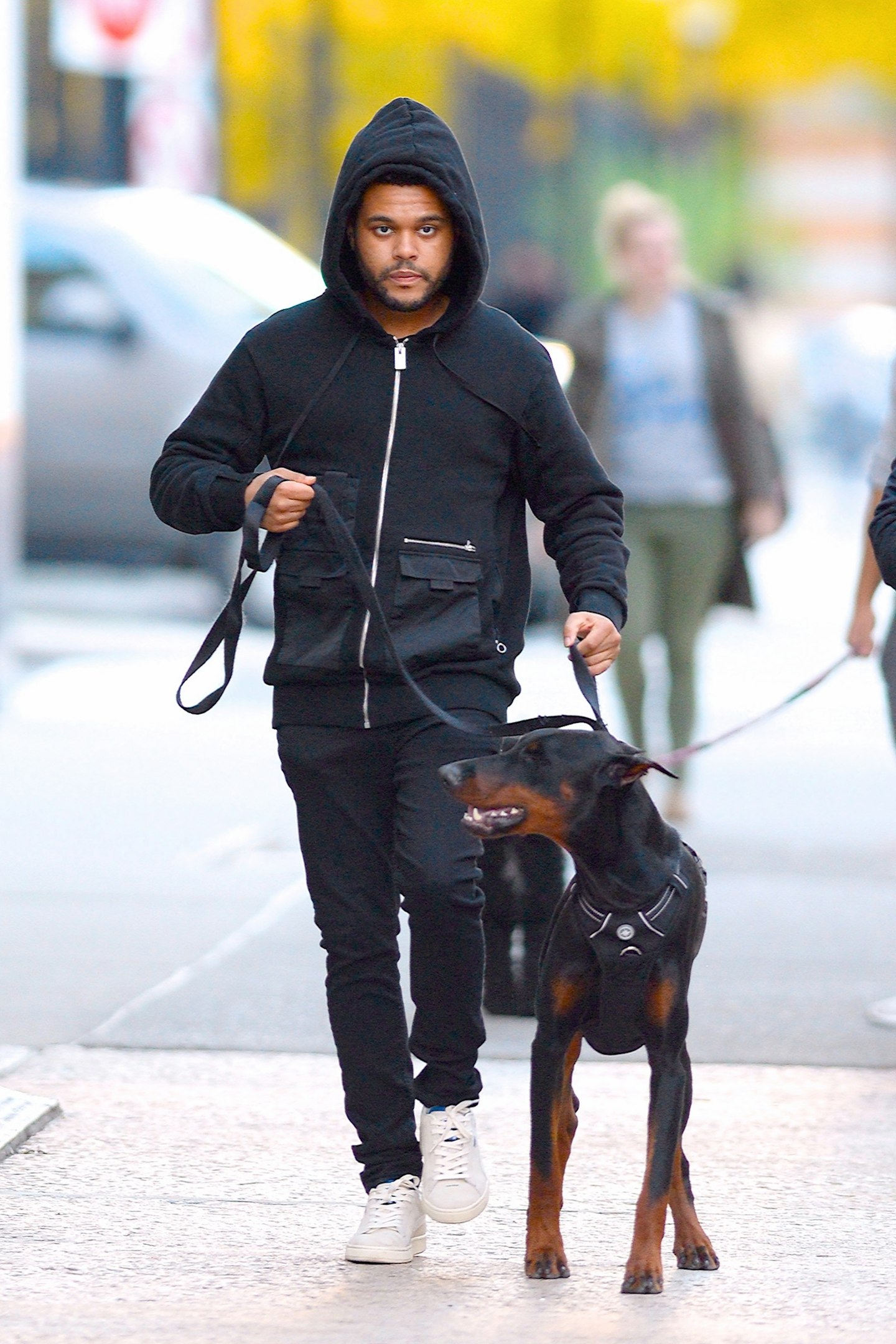 8 of 12
CREDIT: u00a9 Getty Images
The Weeknd
'Starboy' singer The Weeknd adopted an adorable Doberman Pinscher following his break-up with Selena Gomez.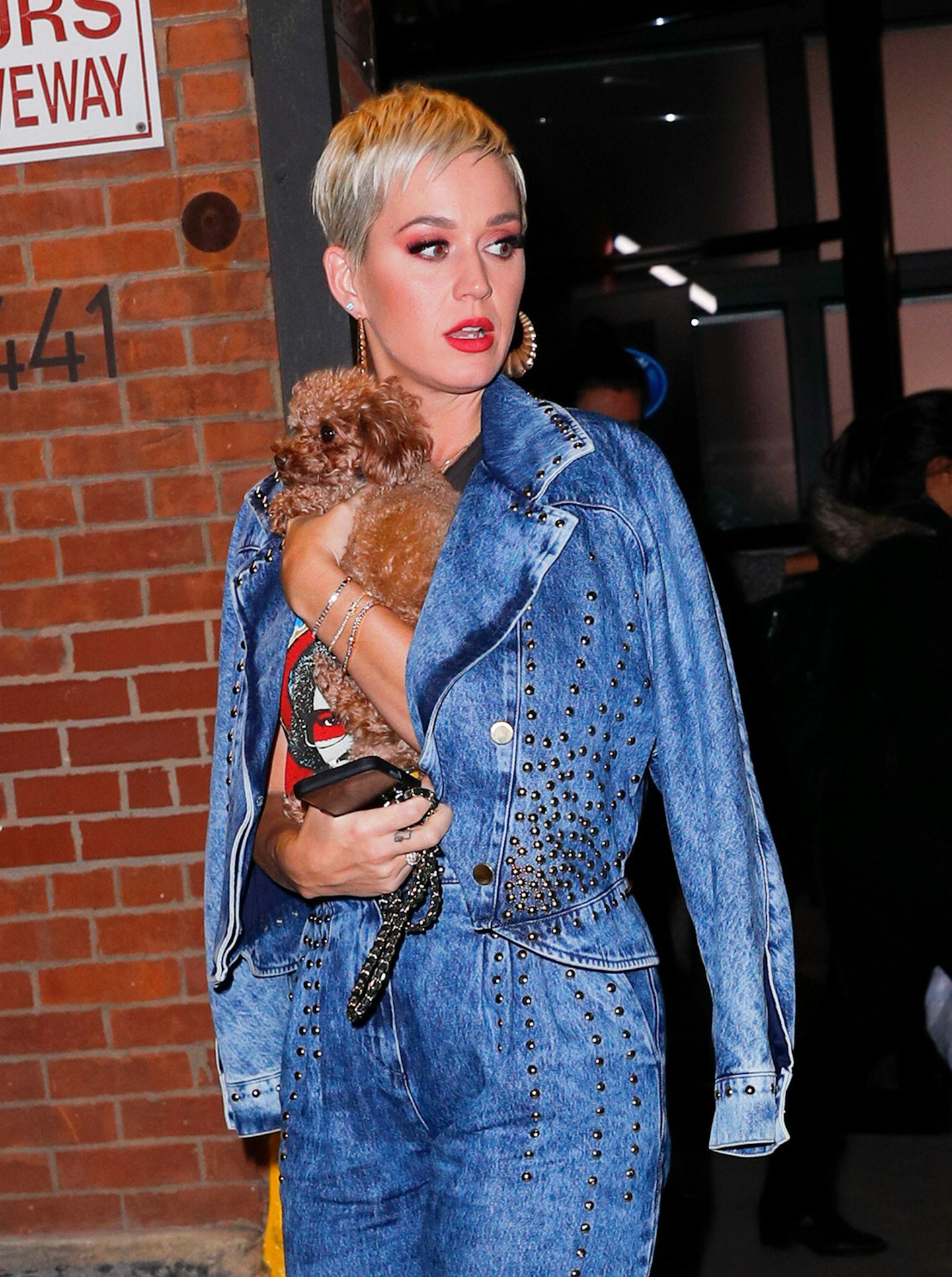 9 of 12
CREDIT: u00a9 Getty Images
Katy Perry
If you are a fan of singer Katy Perry, you'll know that her adorable little dog Nugget is a total star! Appearing in a number of videos, Nugget also accompanies Katy to some of the world's biggest events!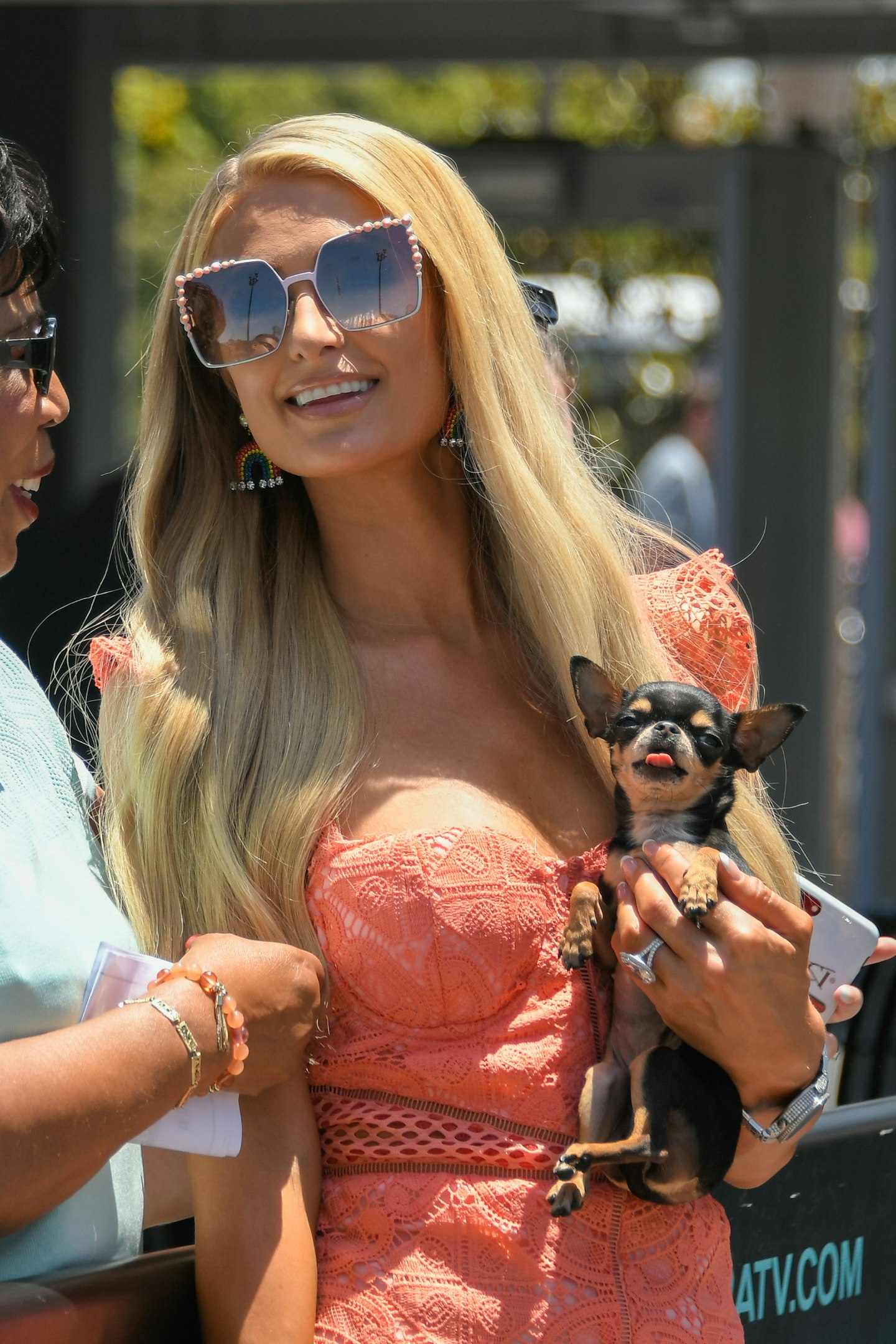 10 of 12
CREDIT: u00a9 Getty Images
Paris Hilton
It is very rare that you see Paris Hilton photographed without at least one of her pooches! The reality star has a vast selection of small breed dogs including Pomeranians, Mini Pinschers, Teacup Yorkies and Chihuahuas.She even has a two-storey doggy mansion in her garden for them!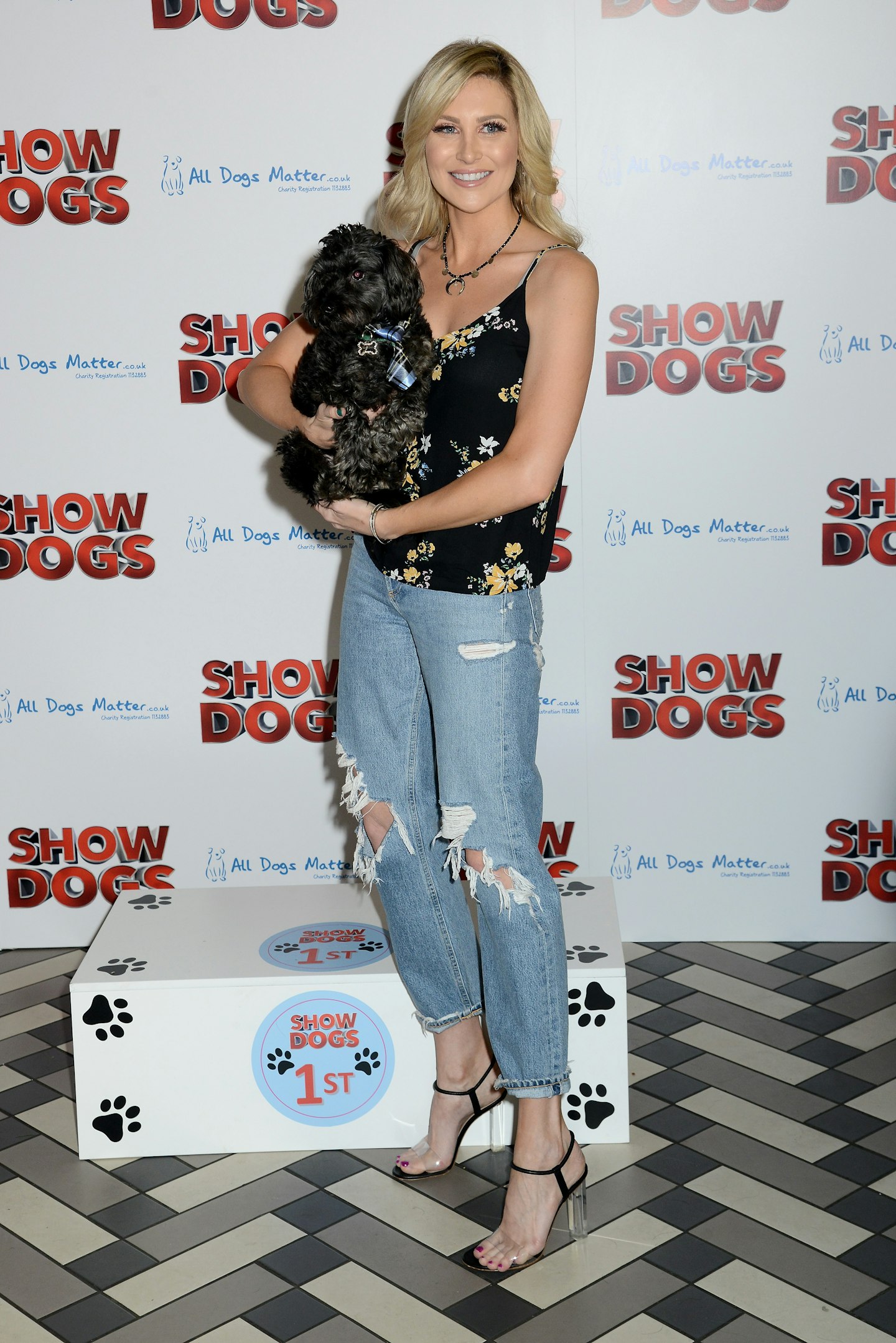 11 of 12
CREDIT: u00a9 Getty Images
Stephanie Pratt
The Hills and Made In Chelsea star Stephanie Pratt often shares super cute photos with her dog Max on social media.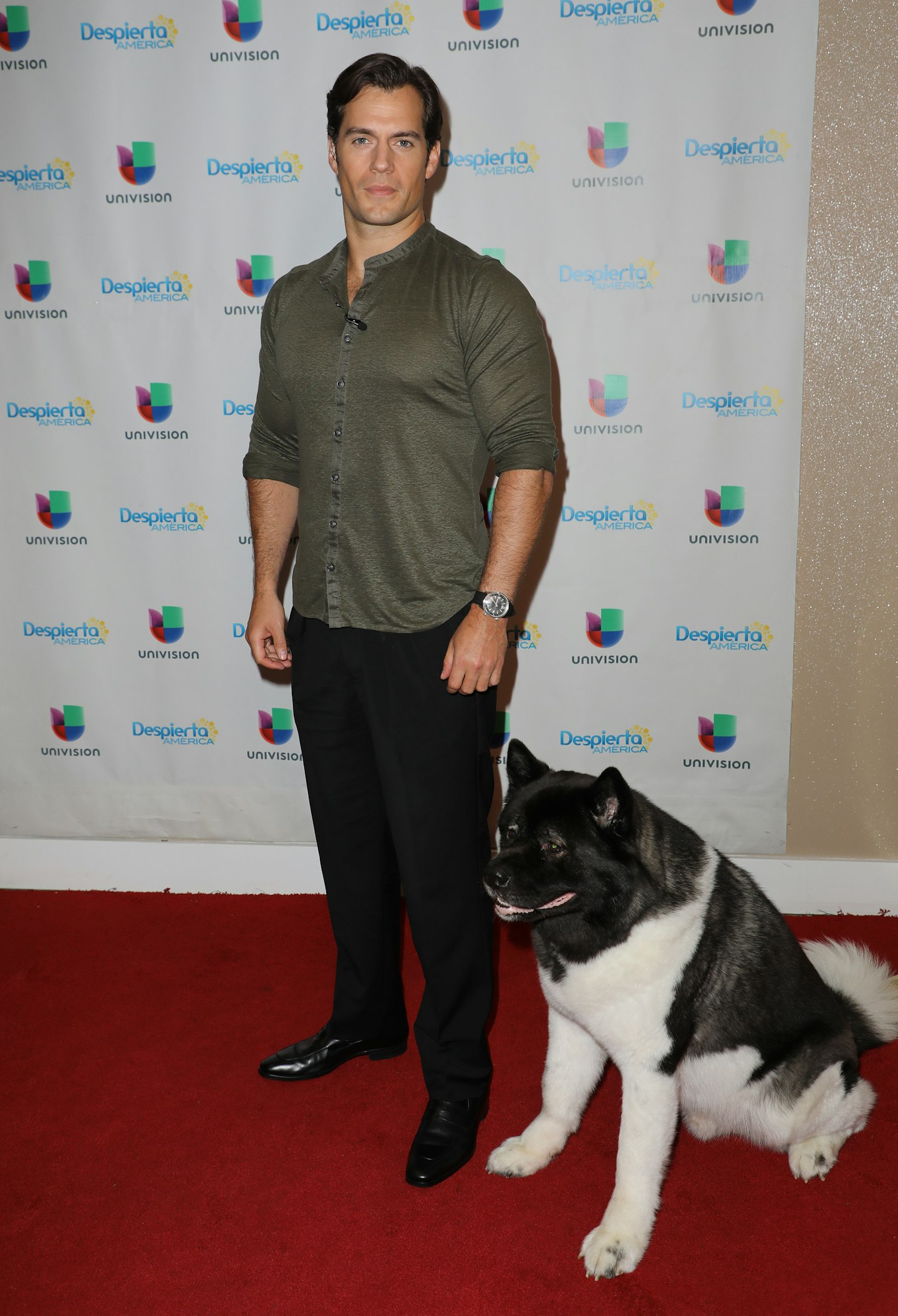 12 of 12
CREDIT: u00a9 Getty Images
Henry Cavill
Superman actor Henry Cavill has a American Akita called Kal and he's huge!
Following the sad death of his mum Julie in 2015, Simon adopted her Yorkshire Terrier Freddie, to join the family alongside his beloved Squiddly and Diddly.
Meanwhile, just last year, Simon donated £25,000 to an animal protection charity to help close a dog meat farm in South Korea.
Writing on social media at the time, the charity said, "Amazing news! Simon Cowell has generously donated £25,000 to our rescue appeal to help us close our 13th #dogmeat farm in #SouthKorea & save 200+ dogs! We are so grateful to Simon and Syco it means the world to us!"
Lovely! 🐶
If you're a sucker for the Spice Girls and love a bit of One Direction, you need heat Radio in your life. We're online at heatradio.com. You can still get us on the free app on your Android, iPhone or tablet. Tune in on Freeview channel 716 on the telly or get us on your smart speaker by asking it to "play heat radio."