When Stacey Solomon and Joe Swash finally tied the knot last year, they admitted they had waited for so long in order for all of their children – affectionately known as their "pickles" – to be at their wedding. However, it now seems one pickle was missing, as Stacey's revealed she is expecting her fifth child later this month, and we're told she's already thinking about throwing a vow renewal to include their newest family member.
"Stacey and Joe postponed their wedding for a year so they could have it at Pickle Cottage, in front of all of their kids," an insider tells heat.
"They really thought their family was complete and were so pleased that everyone was there – they have some amazing memories of that day – so this new baby was a bit of a surprise, and now Stacey is thinking that maybe she and Joe should renew their vows, so that their new arrival can be there. She loved her wedding day so much, so this would be the perfect excuse to do it again. She never felt more beautiful than when she wore her wedding dress and she'd love the chance to do it again. Sometimes, they can't believe how lucky they are, and although this baby wasn't exactly planned, she and Joe can't wait – and the other kids are all excited as well."
The couple, who already have six children in their blended family – Rex, three, and 15-month-old Rose, plus Stacey's sons Zachary, 14, and Leighton, ten, from her previous relationships, as well as Joe's 15-year-old son Harry – recently announced Stacey was pregnant. She said it came as a big shock and they found out quite late.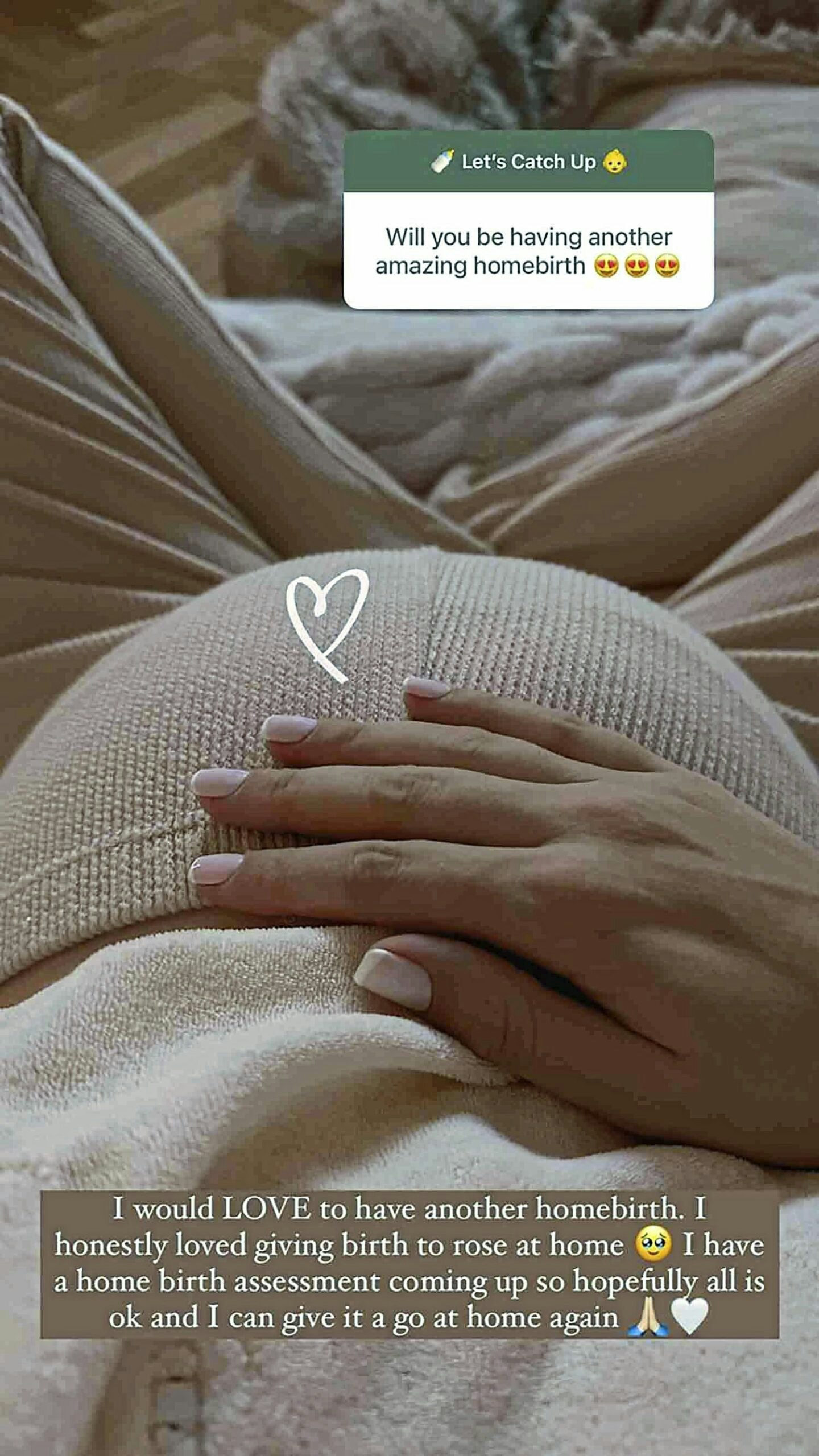 Speaking about why they kept it a secret from her fans until she was eight months gone, the 33-year-old presenter explained, "We really wanted it to ourselves for the beginning bit, but we missed the beginning bit if that makes sense? We didn't have to keep it a secret for eight months, because we didn't know for eight months. My periods were irregular from breastfeeding, we were planning a wedding then getting married, and then just crazy life and it honestly didn't register."
In 2021, after the birth of her first daughter Rose, Stacey said she was done having children, as she and Joe wanted to concentrate on the ones they have.
"We have to live within our means," she said. "We want to be the best parents we can. And when we were trying to have this baby, it wasn't the process we thought it would be, so we were just so grateful to even get pregnant. I don't want to push it any more."
But Joe was always keen for more kids, saying having babies is "addictive" and was thrilled when all four of their boys acted as his best men at the wedding (with Rose as a little flower girl), which took place in the grounds of their Essex mansion. And now they're going to get to do it again.
"Obviously, Stacey's main priority is getting ready for the baby and preparing the home for the new arrival," a source close to the Loose Women star said, after Stacey recently admitted she is yet to start on the nursery.
"But once she gets settled into a new routine, she can't wait to start planning more celebrations at Pickle Cottage. She enjoys entertaining there and has the space, so wants to share it with all her friends and family. She's already thinking a vow renewal or – at the very least – a huge party to celebrate their one-year anniversary in July, and this time the newest member of the Solomon-Swash clan can join in. Her family is the most important thing in the world to her and she wants to celebrate the new baby in style."