January is a time when many of us are getting over the post-Christmas blues, dealing with going back to work and, of course, trying not break our New Year's resolutions. And someone who is adopting the classic "new year, new me" approach is Stacey Solomon, as heat has been told she is now determined to not let trolls get under her skin in 2023.
The social media queen boasts an impressive 5.4million Instagram followers and loves keeping them updated with the goings-on at Pickle Cottage, the sprawling Essex pad she shares with husband Joe Swash, sons Zach, 14, and Leighton, ten, from Stacey's previous relationships, Rex, three and one-year-old daughter Rose. But, while Stacey has a whole army of adoring fans, she has often been a victim of trolling.
But, as 2023 gets underway, we're told Stacey, 33, is all about self-care and keeping negativity at bay.  "Stacey has been working with a hypnotist to block out negative thoughts and stop herself from getting so easily triggered by strangers on the internet," an insider tells heat.
"She wants to grow a thicker skin and has vowed to give zero f**ks when it comes to all the trolls in 2023. She's sick of having to second guess everything she does, and she just doesn't want to carry any of that over to the new year. She's promised Joe she won't let the haters get to her in the same way."
The mum of four – who became a household name in 2009 on The X Factor – has not shied away from calling out the trolls in the past. In February 2021, she was cruelly called "ugly" and "irritating" in a lengthy rant from a commenter, who also said, "You need to get a life and stop doing shit like dancing while cleaning." But in a defiant response, Stacey told them, "Bringing happiness to even the meanest souls is important,"  alongside a video of her dancing around her home to Gloria Gaynor's I Am What I Am.
And, thankfully, Stacey's fans have always had her back. Over the Christmas period, the Loose Women panellist shared photos from a snow day at Pickle Cottage, but faced criticism for Rex not wearing a hat. A loyal follower hit out at the "keyboard warriors" and said that Stacey should be able to live her life "without judgement or criticism", adding, "Now crack on with your own life".
 And it's not just for her wellbeing that Stacey wants to grow a thicker skin. We're told she thinks the time she spends feeling miserable about trolls could be better spent, particularly with her husband Joe, 40. "Stacey knows she needs to put Joe first more. She's always preoccupied with the kids, work and social media, so she wants to make more time for them as a couple and have more date nights. She feels by blocking out the haters, she'll have more energy for what's important," says heat's source.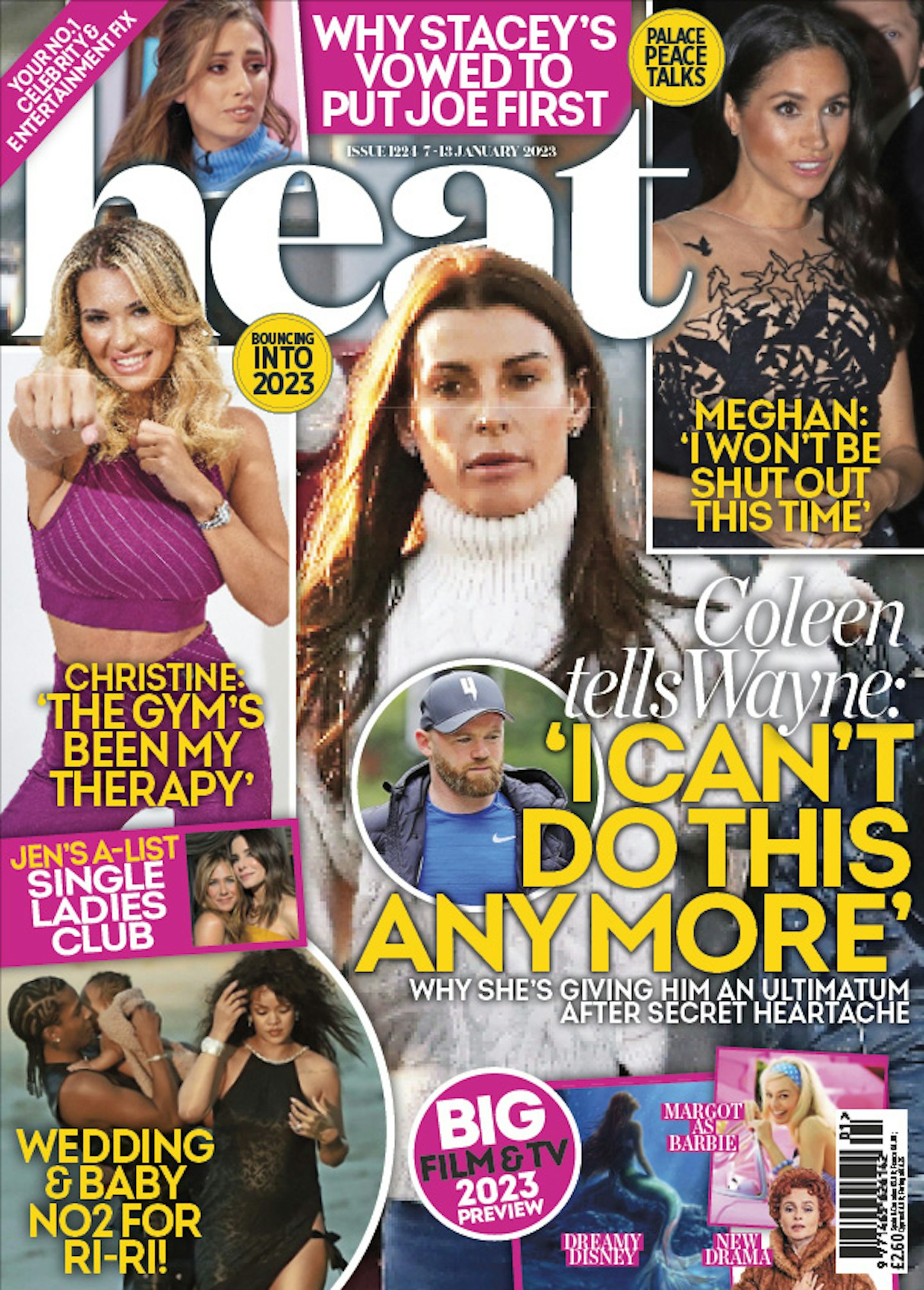 Her regular social media updates about DIY hacks, funny anecdotes or family life have often resulted in Stacey being hailed for her relatable content. And she appeared to kick-start her New Year's resolutions early when she shared a video of her Christmas dining table, writing, "Always do you! If it makes you happy, don't worry about what anyone else thinks…"
Our source adds, "Stacey just wants to get to a place in her life where she doesn't care what people think and is unapologetically herself. But at the end of the day, her mates know she's always going to listen to her followers and she just needs to be realistic about dealing with criticism. There will always be someone who has a problem and you can't please everyone."