Kourtney Kardashian's ex, Scott Disick, and her sister Kylie Jenner's current beau, Tyga bumped into each other during a shopping trip near Barney's New York in Beverly Hills, California, yesterday.
The random run-in between the 25-year-old rapper and the 32-year-old reality TV star seeming a pleasantly one as the boys greeted each other with a handshake and boy-hug.
Clearly Tyga was happy to see Scott, from the smile on his face, as it appears the duo haven't seen eachother since Scott split from Keeping Up With The Kardashians star Kourtney.
TOP NEWS
Both guys appeared chilled out, wearing laid back clothes as they laughed with each other and seemed to be getting into deep convo. Wonder what they were catching up on?
Maybe they were talking about Kylie and Kourt?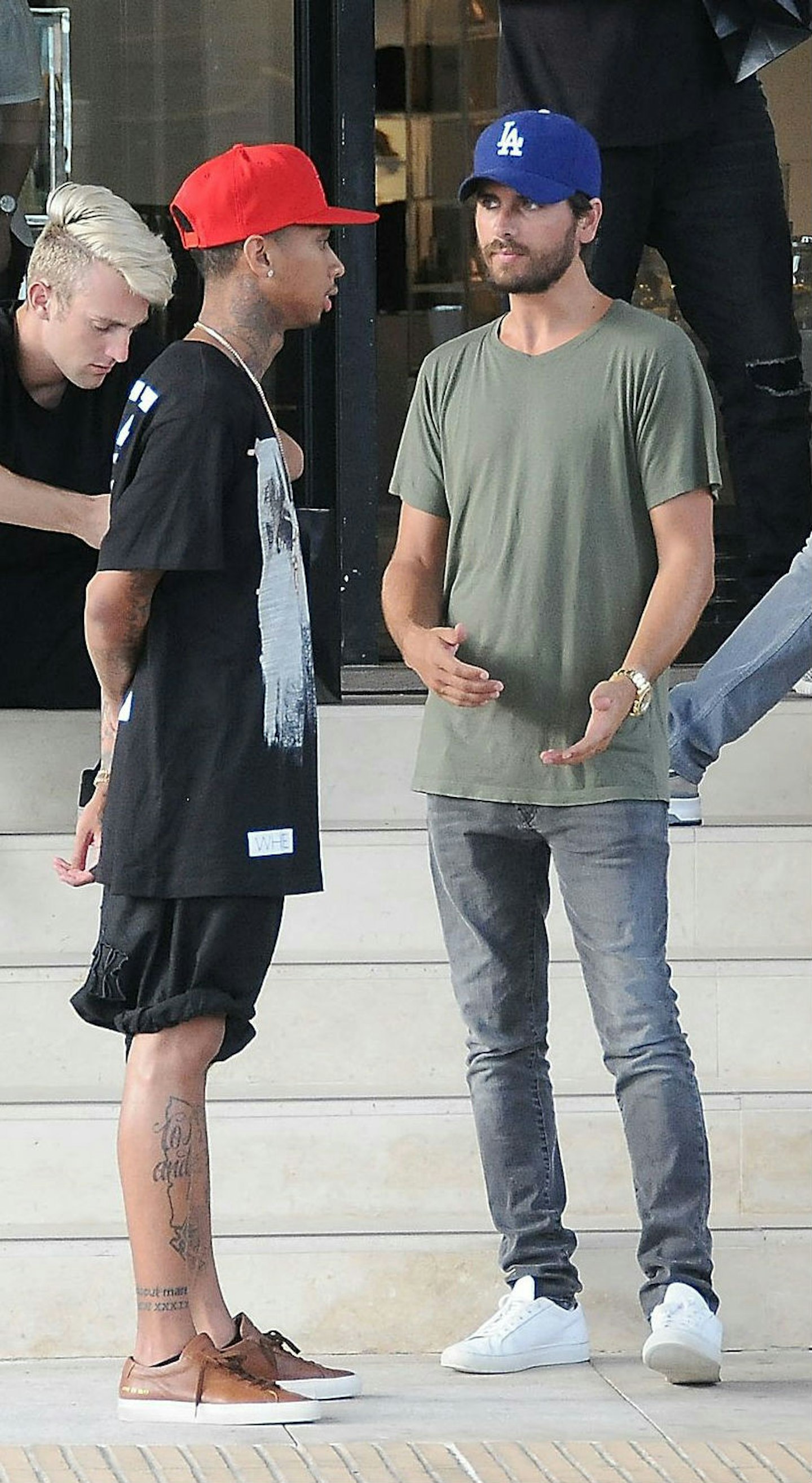 Tyga's girlfriend, who turned 18 years old on August 10, and the *Rack City *performer had previously denied they were seeing each other.
They finally went public with their romance after Kylie's 18th birthday bash and were even seen holding hands with each other.
However, there doesn't appear to be a rekindling in the cards for Scott and Kourtney, who split in July.
Kourt reportedly kicked Scott out of their family home after photos surfaced that he was getting cosy with ex-girlfriend, Chloe Bartoli.